So, there you are with your first iPhone, trying to figure out all its essential functionalities. Well, first of all, a big congratulation. You got yourself a really powerful and awesome device. You must even be high on adrenaline; believe me, we all had it once. However, you won't really want to miss out on those all-new blockbusters just because you still lack knowledge on how to download movies on your iPhone. Do you?
If that's where you are stuck, worry no more, as I got some really cool tricks only for you. There are actually a bunch of ways to download your favorite movies on the iPhone effortlessly. Here, we will be looking at some of the easiest ones that will save not only your money but also a lot of your time to experiment with the other features as well. After all, iPhones are loaded with astounding features, which would be a huge loss to miss out on.
How to Download Movies on iOS?
It has been a huge rumor by now that users have to pay for almost everything on iOS devices. Well, in reality, that is not the case at all. In fact, you can still manage to get most of the services for free if only you are aware of the appropriate tricks. In this article, we will see both paid as well as unpaid methods. So, coming back to downloading movies, here is how you do it.
Method 1: Download Movies Through Apple TV
First of all, this is a paid method, so make sure you have a subscription to Apple TV services.
Connect your iPhone to a reliable Wi-Fi or internet network.
Then launch the Apple TV app on your device.
Click on the 'Search' icon from the bottom menu and type in the name of the movie you want to download.
Finally, click on the download option, and your download must start instantly.
Once the download is complete, go to the menu and click on the 'Downloaded Only' option. And there you can see all your downloaded movies. Grab your snack and enjoy your favorite movies offline.
Method 2: Using Any Downloader
This is one of my personal favorite ways of downloading movies on my device. It is very time efficient and extremely easy to use. The following few steps will guide you to download your first movie using Any downloader.
Go to the App Store. Type 'Any downloader' on the search bar.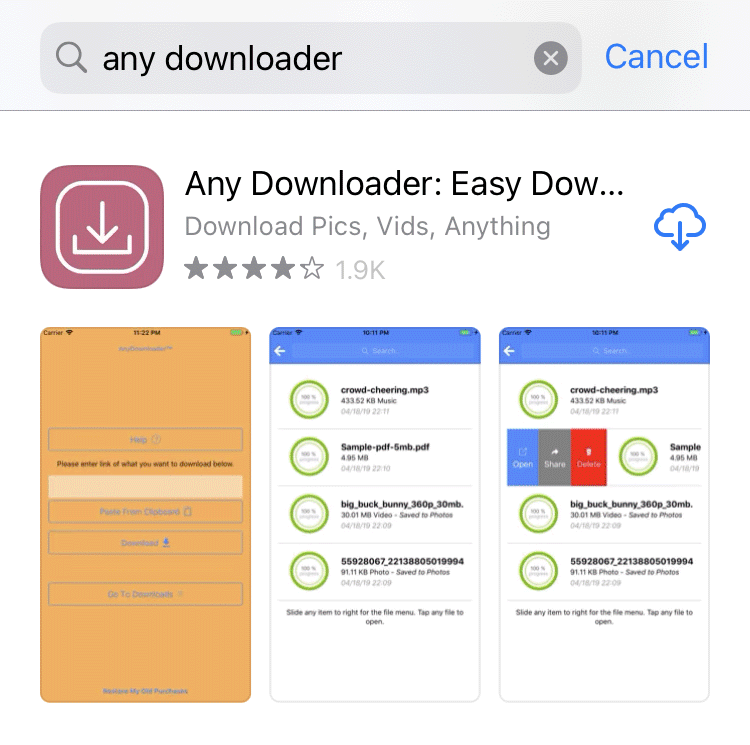 Install the app on your iPhone. The next very step is to launch the application right away.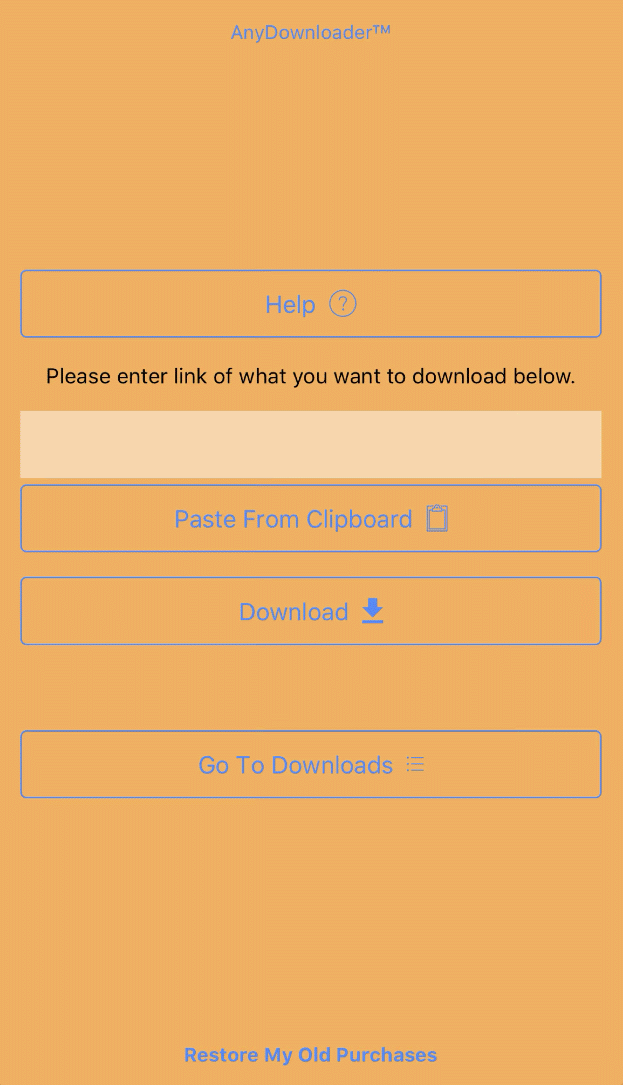 Type or paste the URL of the website from where you wish to download it.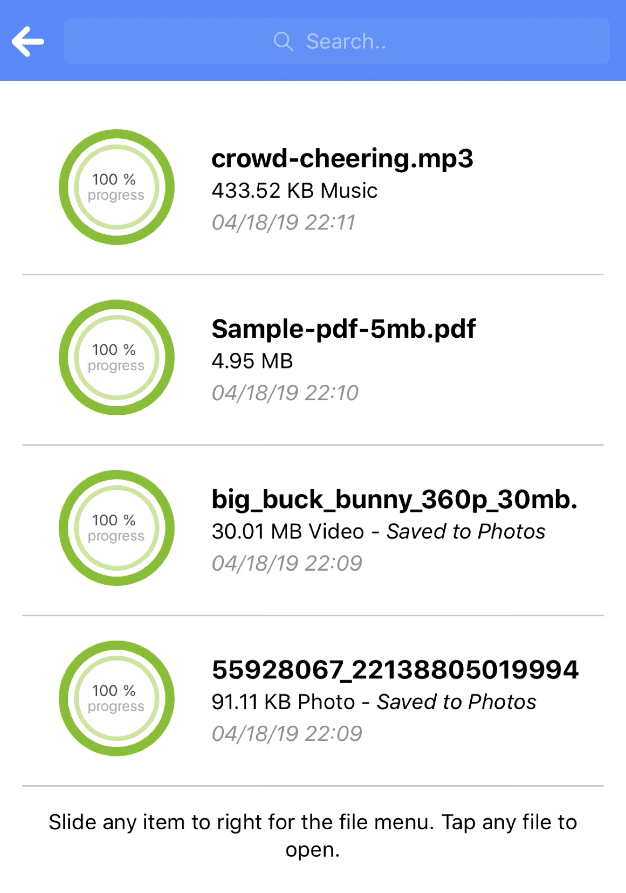 Again click on the 'Download' icon next to the File icon, and you will be able to see your downloads.
Method 3: Using Freemake Video Downloader
It is one of the free alternatives. So, just take a breath and relax if you are out of budget and follow the steps carefully.
Download 'Freemake Video Downloader'. It is available on the app store for free.
Search for the movie you want to download and copy-paste its URL on the downloader app.
Next, select the video quality.
Under 'Choose Action' click on 'Convert to'.
Select 'iPhone/iPod' from the drop-down list.
Check the 'Export to iTunes' option.
And click on the 'Download & Convert' button.
This will generate a pop-up download icon instantly, click on it, and your downloading will start immediately.
Method 4: Download Movies from Netflix
'Netflix' this name surely makes most of us smile, and why not? It is one of the most popular media providers today. And above all, Netflix is mostly known for its mind-blowing collections of series. So, this is definitely an option, too, when it comes to downloading movies.
But again, Netflix, as we know, does not offer free service, so you must opt for its subscription plan. However, if you are still not sure about that, you could at least take leverage of its 30-day free trial, anyway. So, here is how to download movies from Netflix on your iPhone.
Install the Netflix application from your app store.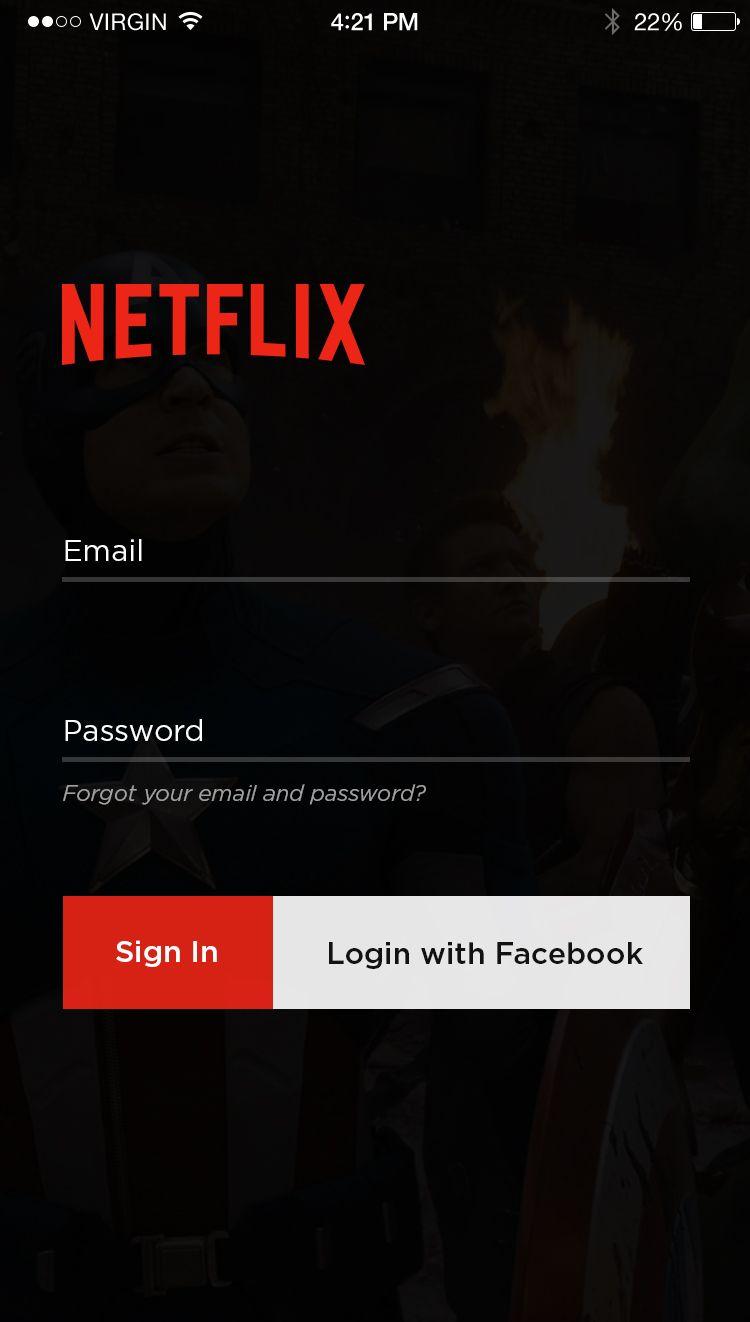 Sign up/sign in with your account and do the needful.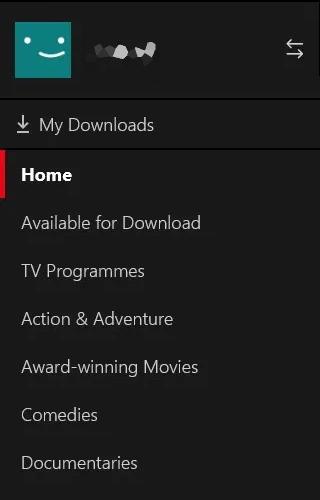 Once you are in, click on the 'Available for download' option.
Now select any movie you like and hit the download button.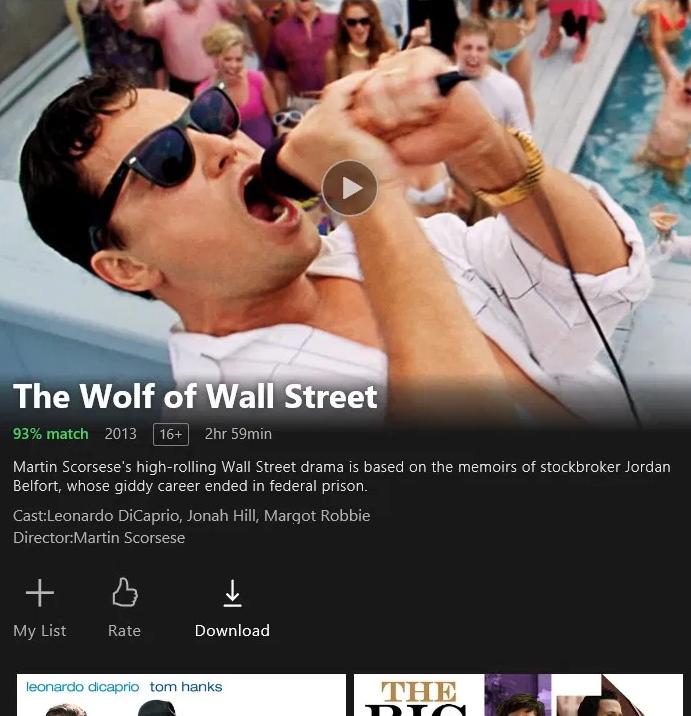 You can go to the downloads menu to view your downloads and watch them offline.
Method 5: Download Movies on iPhone with Youtube
Most of your loved movies are already available on Youtube. The benefit of downloading movies from Youtube is the easy-to-download process. However, all of these movies come with a rental fee which is quite cheap, ranging between 2$ to 8$ depending on the popularity of the movie title.
Open the Youtube app on your iPhone.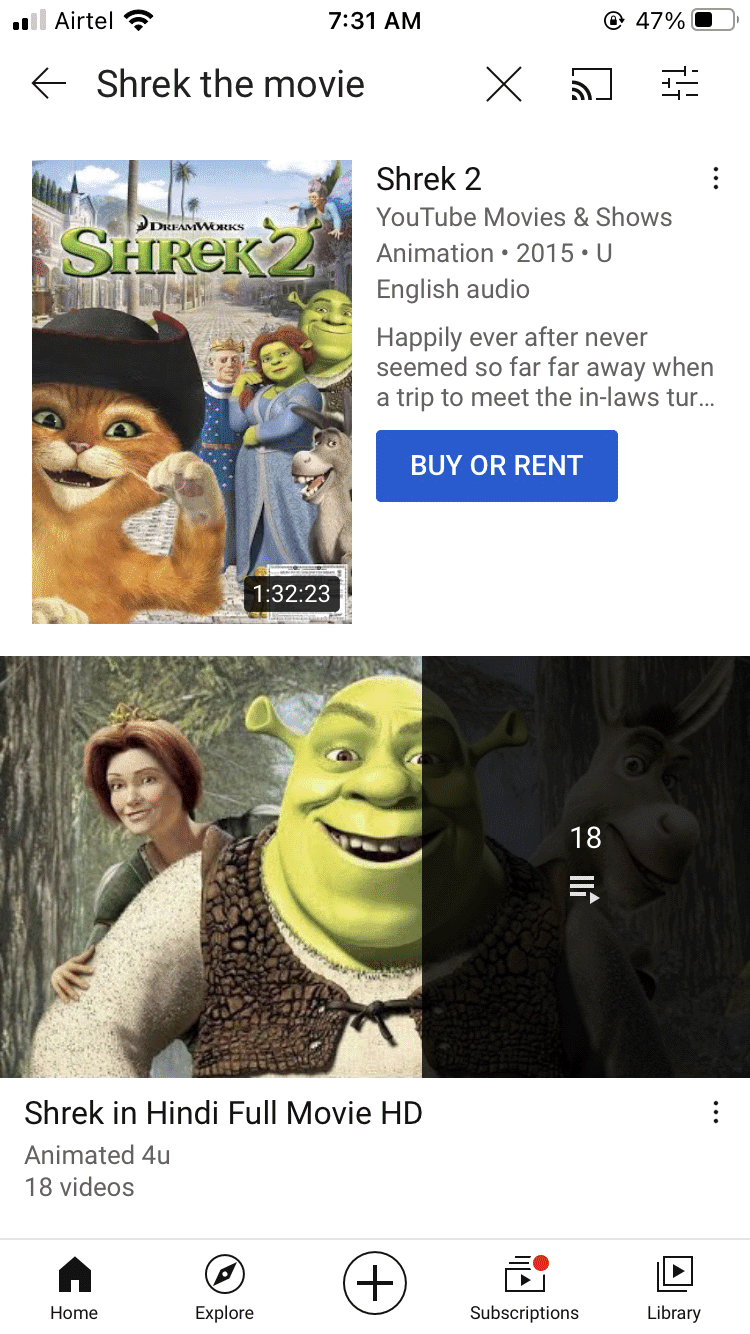 Search for the movie which you wish to watch.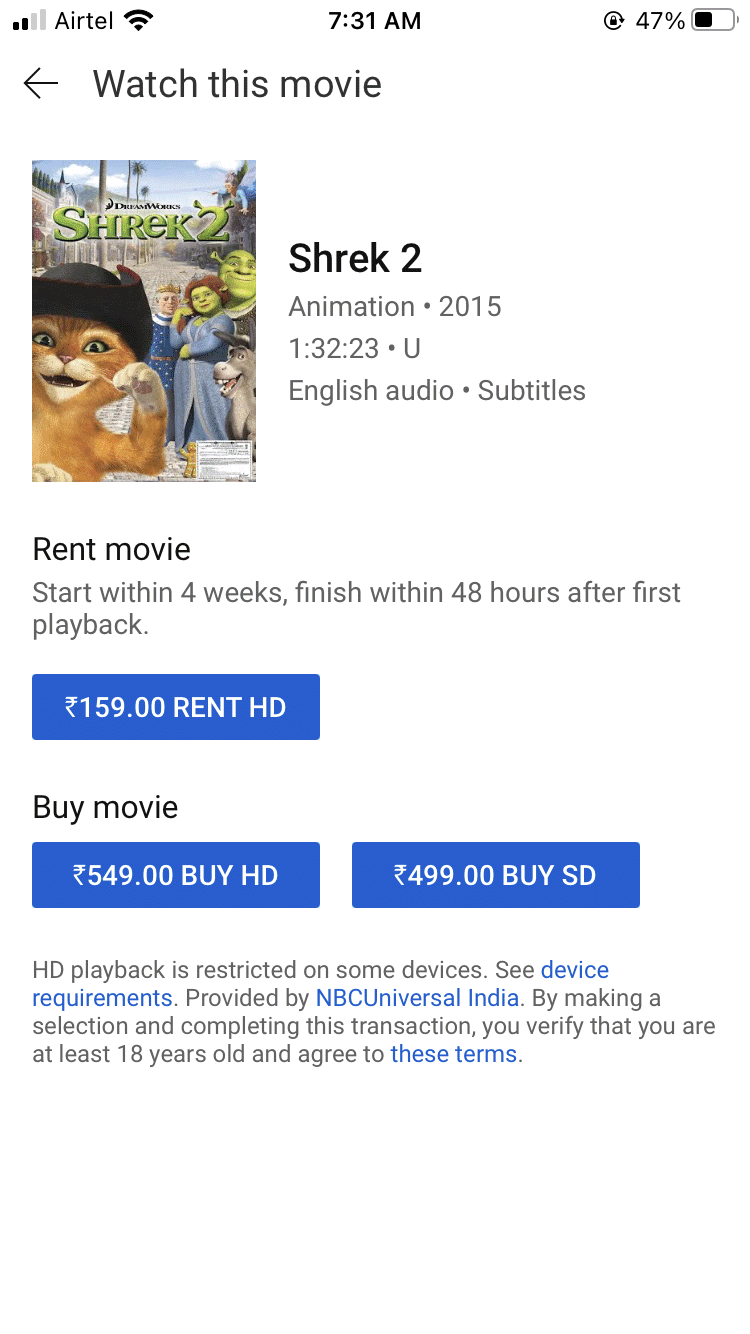 Choose a rental fee and make the payment. Now you can either download the movie or watch it online.
Method 6: Downloading Movies Through Websites
Last but not least, websites are, after all, the major sources for downloading movies. There are hundreds and thousands of such websites if you go surfing on the internet. However, I will save your time here too, by mentioning some of the trusted websites for downloading all blockbusters.
You can try MoviesFoundOnline, Crackle, 1337X Movies, HULU, or AZMovies to download your favorites on your iPhone.These websites offer an intuitive interface that allows straightforward searches and easy downloads. Besides, you can also try out other websites too, if there are any of your favorites.
Launch any browser on your iPhone (Safari/Chrome).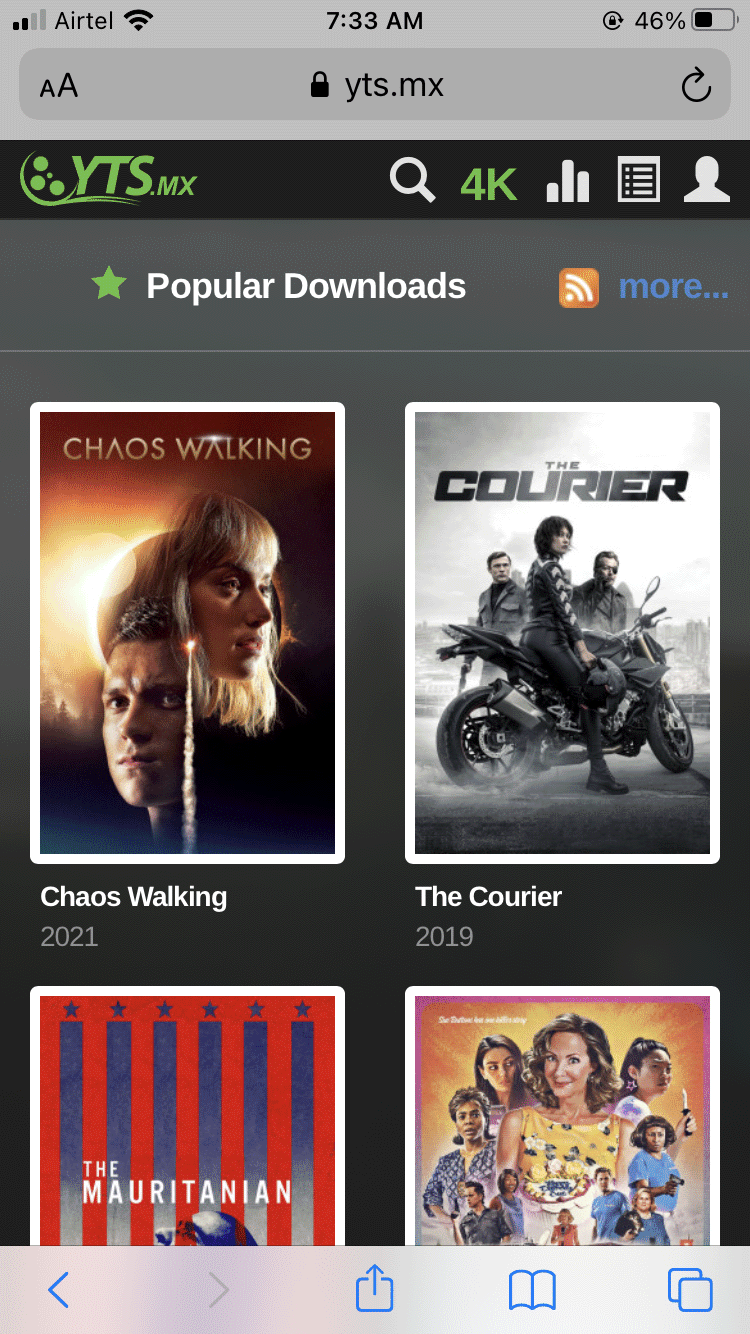 Enter the URL of the website to download from.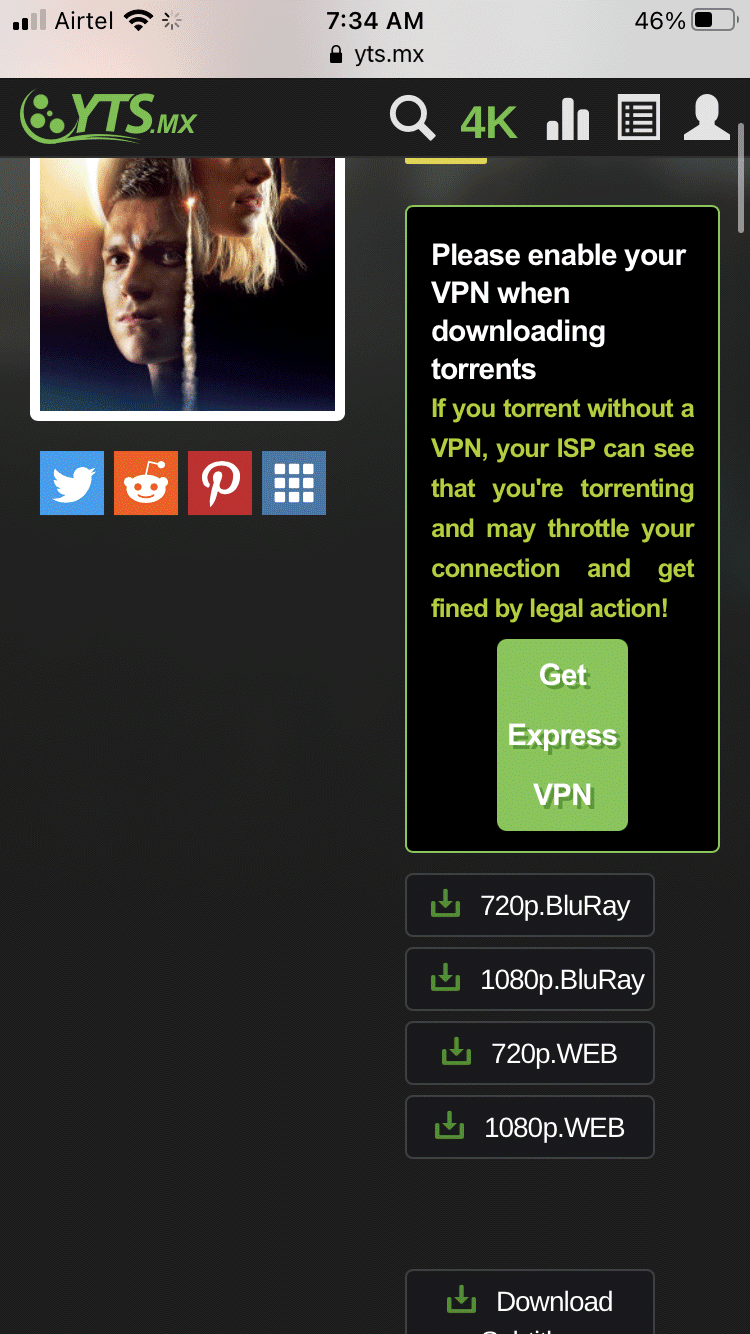 Search for the movies you want to download and find relevant paths or routes to download the media file.
Netflix doesn't need too much explanation, as the interface is quite easy to use and well-organized. Besides, the free trial also unlocks most of the premium features, and the Netflix media player is one of my favorites till now. So, it's definitely worth mentioning.
Conclusion
I hope you are already aware of some of these tricks. Yet, these are some of the most efficient ways to download movies on the iPhone. Not all of them are paid options, so you must be able to find the effective ones as per your requirements. If you wish to download from websites,
I would suggest you go with Total downloader as it minimizes your efforts for finding the active download links. However, if you have some other suggestions or questions, feel free to comment below.
If you've any thoughts on Movie Downloader for iPhone and iPad, then feel free to drop in below comment box. Also, please subscribe to our DigitBin YouTube channel for videos tutorials. Cheers!