There is hardly anyone who does not like watching movies. For many of us, we think of going to a movie theatre to catch a movie. However, it's in everybody's best interest to bring a theatre home rather than stepping out in the current situation.
You might be thinking about which app to choose? What benefits does it offer? Is it safe? And the list goes on. Well, this could get overwhelming at times. So, the next time you feel like watching a movie, consider these options to enjoy stay-at-home movie night.
Popcorn Time
The first on our list is the popular and free streaming app around the world, Popcorn Time. The app is available for various platforms, including Windows. They have a large database of movies and TV shows that you can watch in the best quality. Along with that, you get the option to watch a movie dubbed in your preferred language or with subtitles.
The next aspect you would be wondering is about safety? The Popcorn Time streams video through torrent clients. The app is perfectly legal unless you download and share the copyrighted content. But for an uninterrupted experience, we would recommend using a VPN.
Netflix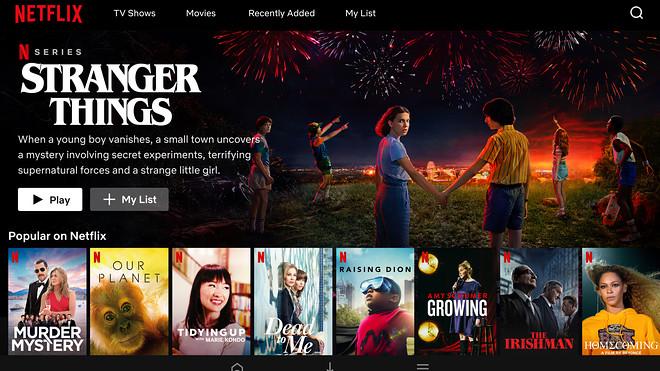 The second app on our list needs no introduction due to its immense popularity. The Netflix app provides a wide range of movies, documentaries, TV series, etc., available on a monthly subscription. It is available across 190 countries except a few, and the platform's content (TV shows and movies) varies based on your location/country. You can cancel the subscription at any point if you don't wish to continue.
You can watch the content online or just download on your PC and watch it anytime you like. The platform also provides content for kids; you can create a children's profile separately. The profile can be password protected and includes full parental control features. The platform is absolutely legal and safe to use.
Disney+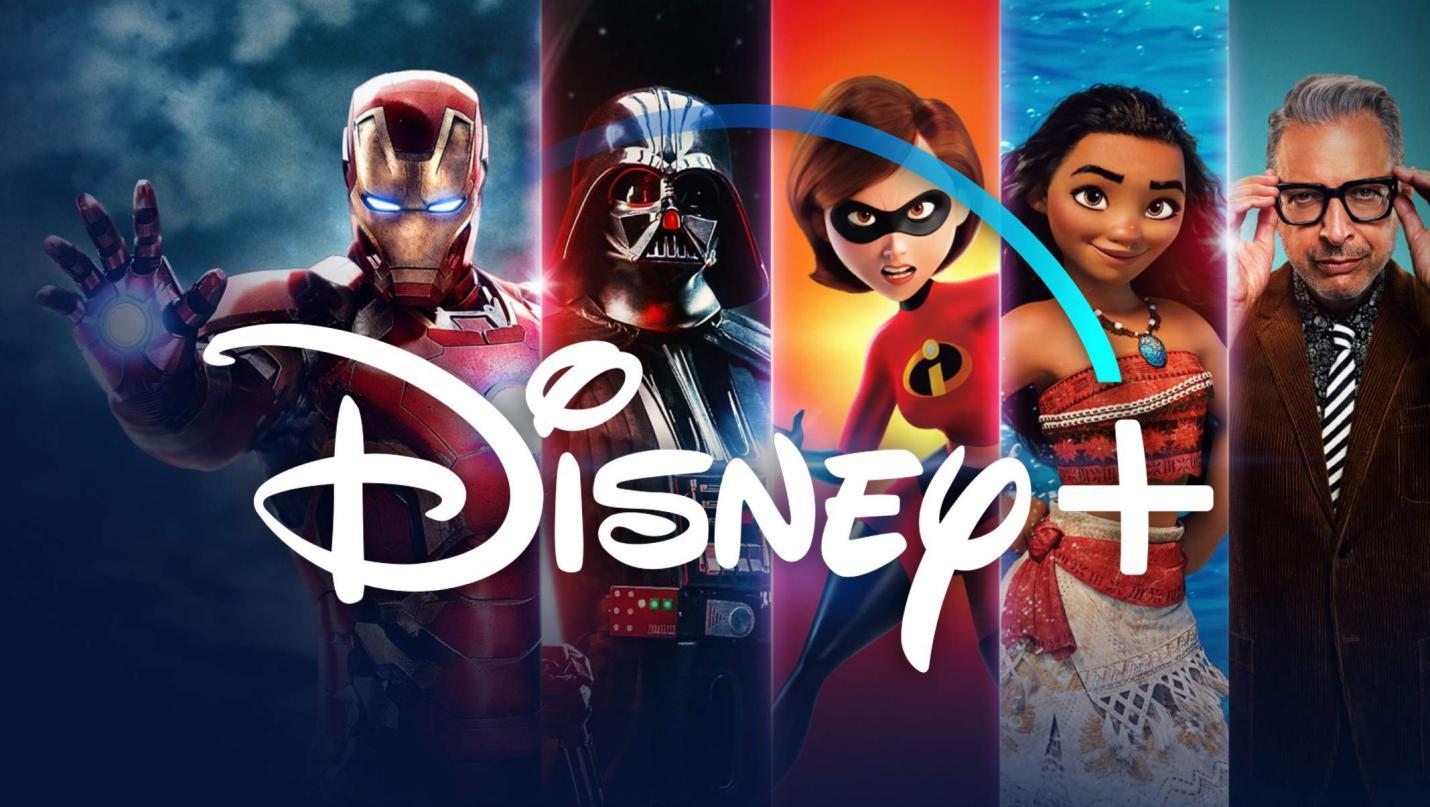 Disney Plus is a subscription-based video-on-demand that is dubbed as the biggest rival to Netflix. Considering it just started its operations quantity of content is pretty much low but the quality it offers is very impressive. You get some of the hard-to-find movies on Disney Plus like Star War Series and the very popular Marvel Movies.
Since Disney bought Fox Studios you can expect a large number of movies from Disney and Fox. You get premium content from Disney, Pixar, Marvel, Lucasfilm, 20th Century Fox, and National Geographic, as well as original television series and films from Disney Channel, Freeform, and select titles from 20th Century Fox Television and ABC Studios. It just costs $7 per month and it's worth it.
Crackle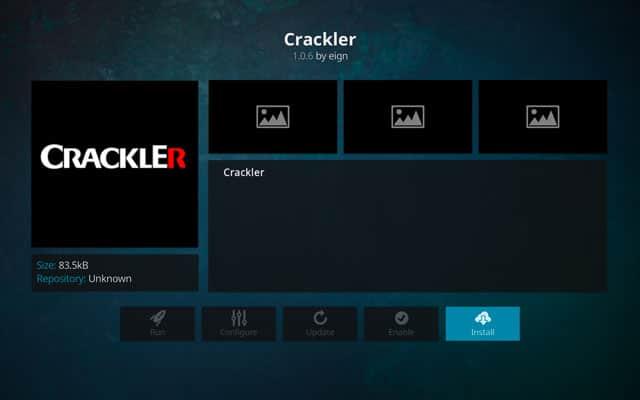 The next mention on our list is the free streaming service Crackle, owned by Chicken Soup for the Soul Entertainment. The platform has been renamed, acquired, and sold quite a few times since its inception. Crackle is now available only in the USA and has been discontinued in Latin America and Canada.
You don't need to sign up for Crackle, but if you do, you can unlock many features. Some of the features you can get access to are Watch Later, Parental Controls, Captions, and subtitles. Apart from that, it also has a bunch of original content. The app is perfectly legal and secure to use.
Pluto TV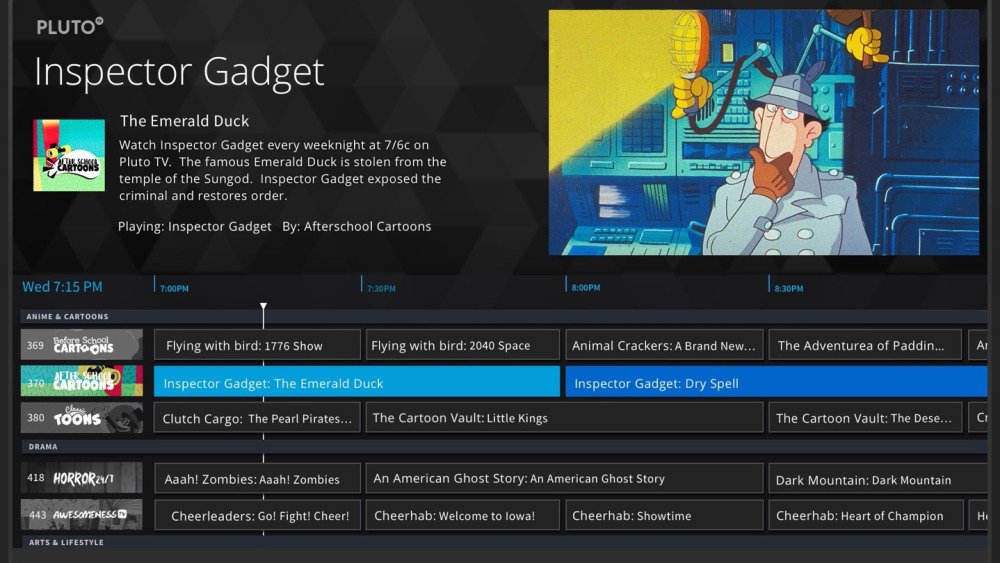 This app has earned its place on our list due to its novelty. To understand this app, imagine your conventional TV. Likewise, Pluto TV is the new age "TV" that offers on-demand content of over 250 channels. The available channels are categorized into Movies, News, Reality shows, Crime, Comedy, Sports, Music, history, and science, etc.  
The Pluto TV services are available in the US, the UK, and some parts of the European Union. You can start watching on the platform without signing up. But if you wish to go for free sign up, you get additional benefits like categorizing your favorite content and the option to pause and play when you feel like it.
YouTube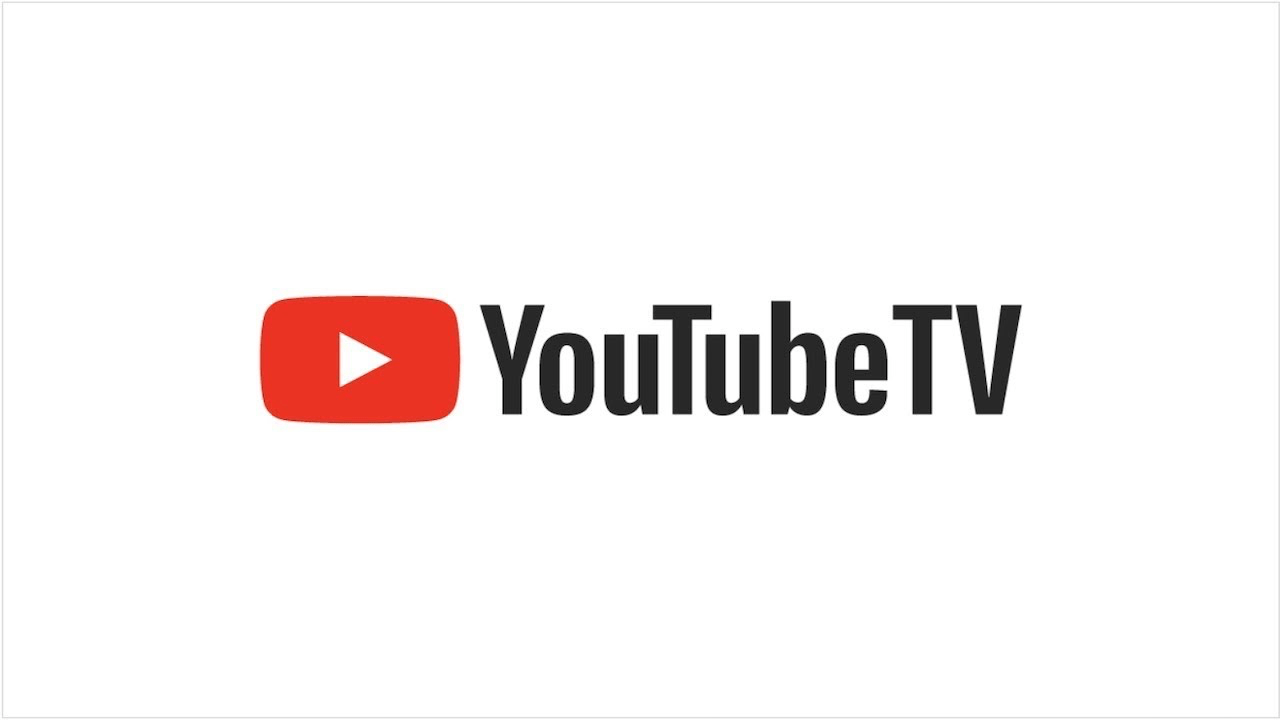 Since we are discussing movie apps, any list would be incomplete without mentioning YouTube. Anyone who is just starting to explore the web world must have streamed at least a few videos on this platform. The app is absolutely fuss-free, and you can start using it right away, even without a mail ID.
YouTube offers both free and paid versions with a lot of content. But the app is supported through ads that come while streaming the video. However, the paid version offers an ad-free video along with a download option to watch the content offline.
Vudu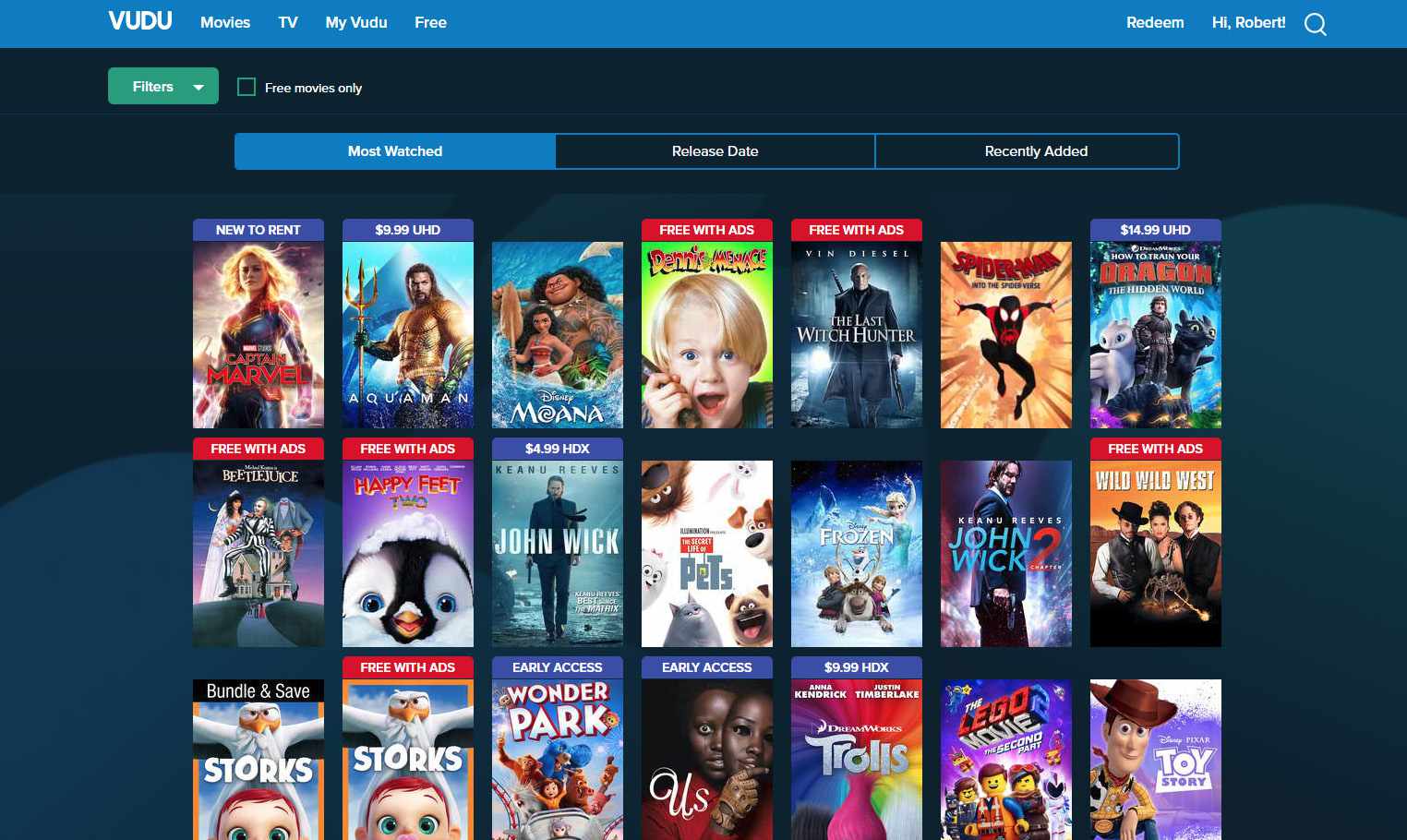 Vudu is essentially and digital video store and streaming service. It offers a wide range of content to its users; a new movie gets instantly available here. The app great user experience as it provides 4K support to for every video.
Vudu has free and paid versions, and you must be signed up to use both of them. The paid app offers more content as compared to the free version. The app supports a wide range of devices except for TVs and LEDs.
Hulu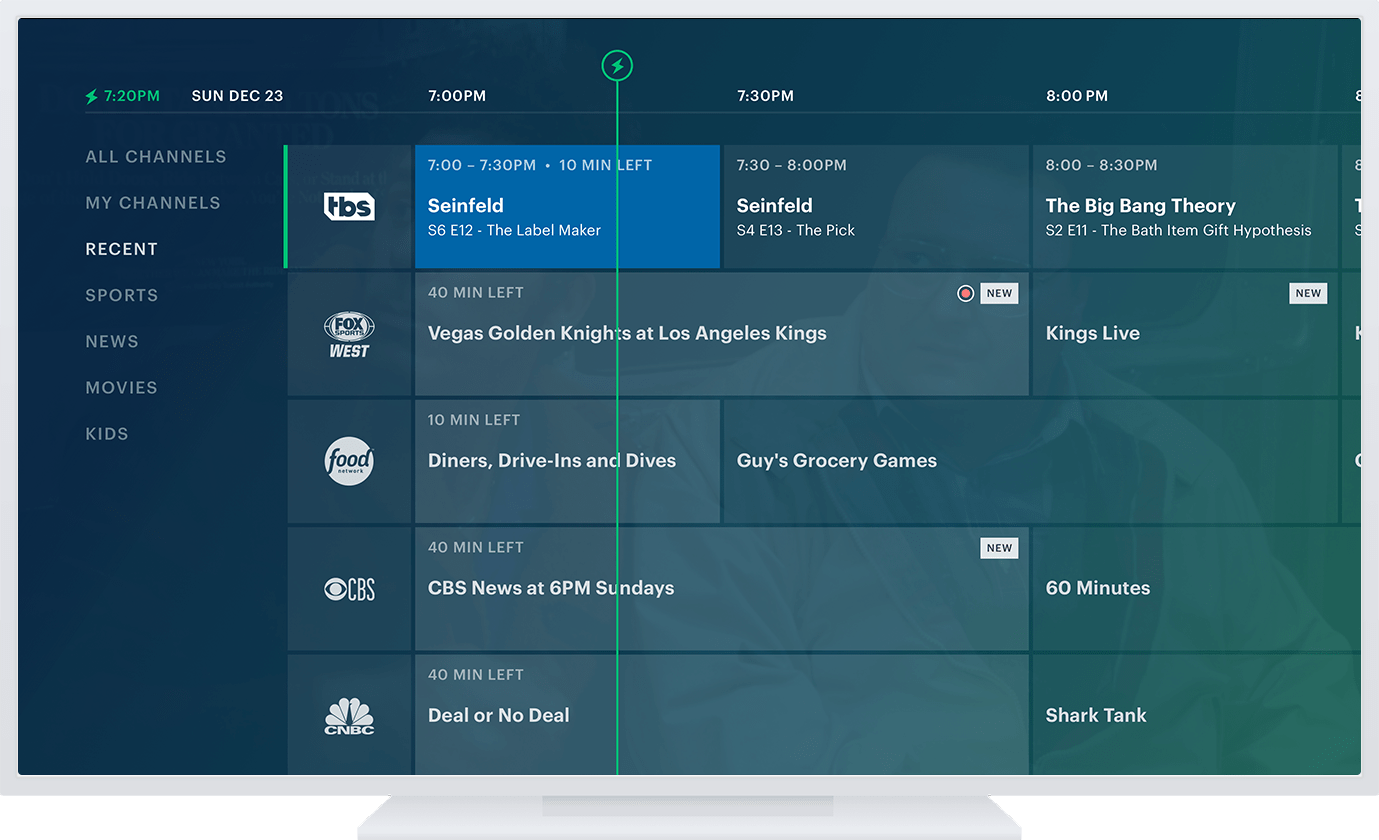 Last but definitely not the least is the OTT platform Hulu, majorly owned by Walt Disney. The app has partnered with big shots like NBC, ABC, and Fox for its content. So you can watch all-new episodes of their shows. Apart from that, you can watch classic old shows, movies, news and much more. The platform also offers some of the award-winning original content as well.
With Hulu, you can create up to 6 profiles and watch on 2 devices simultaneously. Before availing of a paid version, it also offers a free trial for 30 days. Hulu is majorly accessible in the USA and Puerto Rico.
Now you can stream and enjoy your favorite movies and TV shows with your family and friends!
Do let us know your thoughts on this post in the comment section.
If you've any thoughts on 7 Best Movie Apps for Windows 11, then feel free to drop in below comment box. Also, please subscribe to our DigitBin YouTube channel for videos tutorials. Cheers!