Mediafire is a file hosting service that offers free 10GB of storage and unlimited bandwidth for downloads. It is one of the few hosting services which supports all the file formats for storage without any file corruption issues and can host a single file as large as 4GB. Also, there is no limit on downloads compared to other could service like Google which blocks the downloaded after a set limit is reached.
Mediafire is the best file storage service available in the market. But the only issue with the Mediafire is it doesn't offer a direct download link but you are thrown into a preview download page with Ads from where you can download the file. Now if you wish to create a direct download link you can but it is a paid service that I will discuss later.
First, we will look at how you can create a direct download link for one-click download on Mediafire for free and we will take a look at the premium offered by the service itself.
How to Get a Direct Download Link from Mediafire?
The service which does the job for you is Fast.io. Fast.io is a CDN based file hosting platform that connects itself with your Mediafire account, Sync all the files, and Push it to its own CDN networks. From where you can directly download the files without any intermediate download page.
The service creates a direct download link for the file which you can share on your web platform or with your acquaintances. Fast.io creates a subdomain where your files can be managed.
Here are Steps to Direct Download Mediafire Files Using Fast.io and Create a Download Link.
Open Fast.io on your browser.
Create an Account on Fast.io
Next, you will be asked to give your site a Name.

Than choose Mediafire as a Storage Provider.


You will be asked to connect your Mediafire account with Fast.io.

Now a new Fast.io Folder is created in your Mediafire Account.

Open Mediafire and upload your files onto the fast.io folder


Once uploaded go to fast.io site and click on the sync button to push all the files on fast.io CDN servers.

You will see all the files listed under your site which are uploaded on Mediafire.

Click on the clip button to copy the direct download link. Boom!

Now enjoy direct download from Mediafire for free without any download page issues. But there is a transfer limit of 500MB/month you need to buy a premium subscription or business subscription to increase the direct download bandwidth.
Alternatively, Buy Mediafire Subscription
You can also buy Mediafire premium service to get direct download bandwidth. There are two versions Pro and Business. The Pro version offers 1 TB (1000GB) direct download bandwidth while the Business version offers a 100 TB data transfer limits.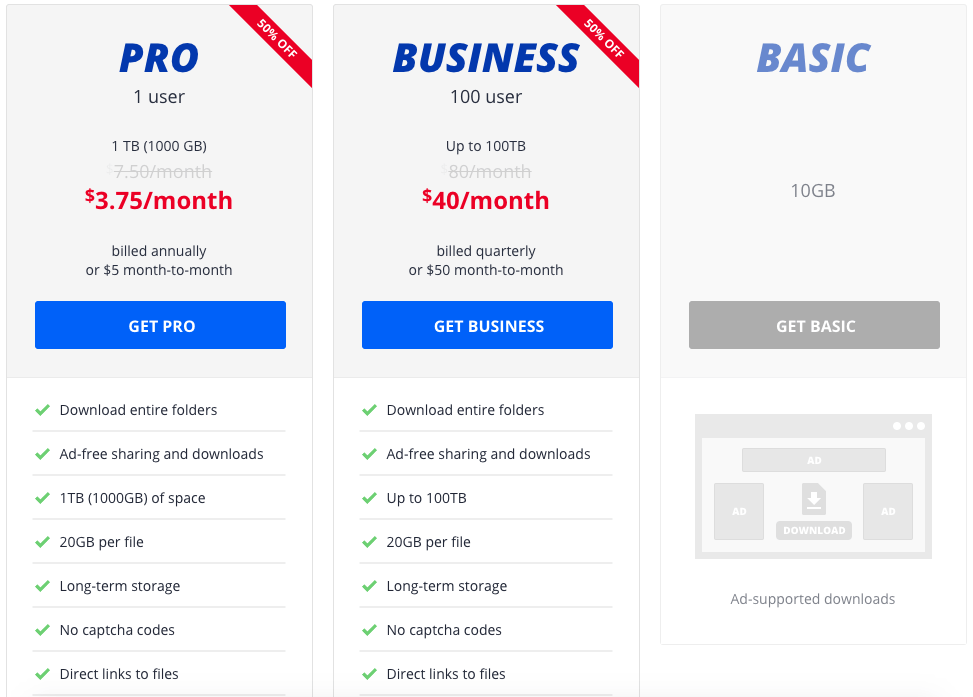 Conclusion: Looking to get a direct download link for Mediafire files uploaded. Than Fast.io can do the job for you with some limitations to create a direct hosting link for free.
If you've any thoughts on Get a Direct Download Link on Mediafire for Free, then feel free to drop in below comment box. Also, please subscribe to our DigitBin YouTube channel for videos tutorials. Cheers!