Since various plugins came out in the market for ChatGPT, the convenience of this AI tool has improved a lot more. Now, with the help of these plugins, you can even connect GPT to the internet, get additional features, and improve the overall performance of the model. However, the ability to use only three plugins at a time seems like a big limitation of the platform. No doubt, you can switch between them, but not most of us prefer to keep a lot of unused stuff on our system, making it bulky. Besides, the need for plugins is temporary and can change along with your requirements.
Fortunately, just like any other platform, ChatGPT gives you the freedom to install and uninstall these plugins anytime you want. As more and more third-party plugins are being introduced, the curiosity of finding out the best ones is always at its peak. But again, not every plugin will deliver you the desired service, so in the process, you might have to try out a variety of them. To get you going with all these, we have come up with this step-by-step guide on how to uninstall ChatGPT plugins. So, let's get going with the topic of the day.
Steps to Uninstall ChatGPT Plugins
In case you have any plugins installed that are either no more in use or maybe the plugin is not working properly, the best thing you should do is uninstall the plugin. Having a lot of plugins installed will make the application bulky. Hence, you will see a degraded result in its performance. Uninstalling useless plugins will improve your performance and reduce complexity, and ChatGPT as a whole will be less dependent on third-party sources. So, the steps to uninstall ChatGPT plugins are as follows:
Go to chat.openai.com and log in to your account.
Click on New Chat. On the main screen, select GPT-4 from the options.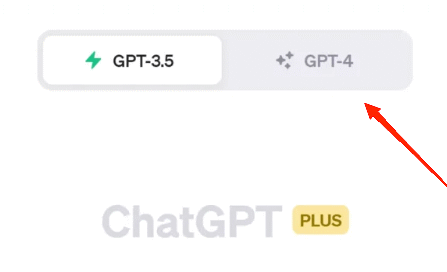 Next, click on the Plugins (Beta) option. It will show all your currently active ChatGPT plugins.
Select Plugin Store at the bottom of the list.
Now, click on the "Installed" option at the top.

It will show all the plugins that are already installed on your ChatGPT account.
Select the one you wish to Uninstall, and click on the Uninstall button.
As you can see, uninstalling these plugins is a piece of cake. To be more specific, the plugins store is the one-stop you need to optimize all your plugins-related settings. But note that, currently, the plugins are only accessible by the web version only. So, if you are using the ChatGPT mobile application, you cannot access the Plugins store in the app. Therefore, make sure to use the web version to control your plugins.
Final Words
Well, the installation and uninstalling of ChatGPT plugins are quite easy. In fact, you can manage your plugins seamlessly from the plugins store. Currently, there are around 60 ChatGPT extensions in the entire store. Not to mention, only a few of them are developed by OpenAI, while most are from third-party sources. And more importantly, many of these plugins are not yet well-optimized or properly functioning. So, make sure to choose your plugins wisely and not store a lot of these installed in your account.
If you've any thoughts on How to Uninstall ChatGPT Plugins?, then feel free to drop in below comment box. Also, please subscribe to our DigitBin YouTube channel for videos tutorials. Cheers!