No matter how well and good an operating system is, there are bound to be some issues, and Apple's ecosystem is no different. While it is no doubt among the most stable ones, yet some issues might creep in now and then. Among them, the No Service SIM network is to be the most infuriating one for the users, and rightly so.
After all, if you aren't able to make and receive calls or use the carrier network, then your device most probably will be as good as a paper-weight. On that note, this guide will list out some handy workarounds through which you will be able to fix the iPhone No Service (SIM Network) Error. Do keep in mind that there isn't any universal fix for the same, you will have to try out all the below mentioned tweaks until you are able to rectify the issue.
METHOD 1: Try out the Basic Fixes
Before we list out any advanced level fixes, there are a few basic ones that deserve a try. While they may sound pretty obvious on paper, but trust us, sometimes these fixes are enough to fix most of the network issues on your iPhone.
To begin with, you should restart your iPhone device. When the device reboots, keep it aside for a minute or two and see if the network is back on your device or not.

Along the same lines, you should also consider turning on and off the Airplane Mode from the Control Centre. This will disable and then re-enable all the networks and wireless connections on your device.


Likewise, you could also disable the Cellular Data toggle and then turn it back on. This will refresh the carrier network connection and might fix the aforementioned issues.

Although rare, some users have also reported success by removing the SIM Card and then re-inserting it. Try doing the said thing and see if it works out for you.
If the above basic fixes didn't give out favorable results then fret not. We have a couple of other tips lined up. Do try them out and they might be able to fix your iPhone No Service issue.
METHOD 2: Reset Network Settings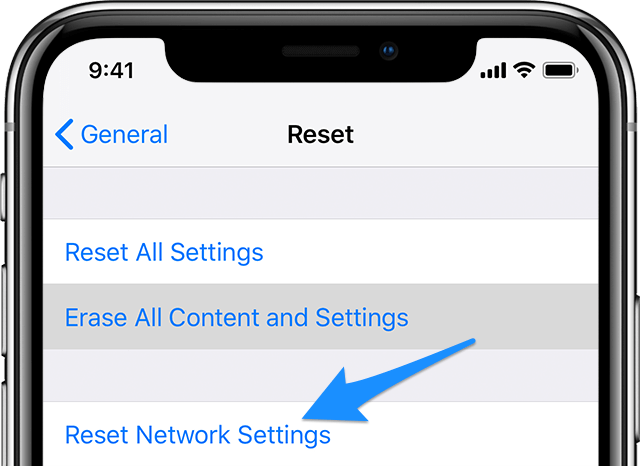 In some instances, resetting the device's settings back to its default state might spell out success. For this fix, you could try out resetting the network settings on your iPhone. This will reset the Bluetooth, VPN, APN, Cellular Network, and WiFi and you will have to manually re-enter all the saved credentials.
So make sure you have saved the passwords at a safer place before performing the reset. When that is done, head over to Settings > General > Reset and tap on Reset Network Settings. Once the process is completed, reboot your device and see if the iPhone No service issue has been rectified or not.
METHOD 3: Update your iPhone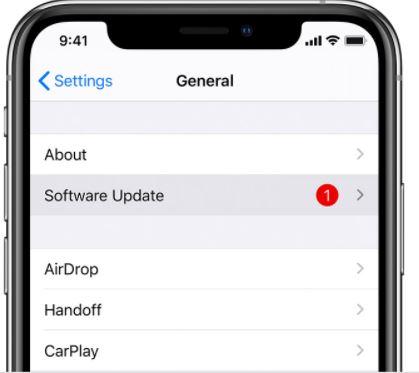 If there is a pending update on your Apple device, then now is the right time to apply it. Since you are facing a SIM network issue, you wouldn't be able to carry out the steps using the Carrier Data (which in any case is never a good idea). So, connect your device to a wireless network then head over to Settings > General and tap on Software Update.
If there are any updates, hit the Download button followed by Install. Wait for the update to be installed and once that is done, reboot your device. Check whether the issue has been fixed or not.
METHOD 4: Contact the Carrier
If all the above tweaks didn't manage to rectify the error, then there might be some issues from the carrier side (as in some network outages in your area). In that case, the best bet will be to contact your carrier support team and ask for further course of action. However, if there are no issues from the carrier's end, then you might have to contact the Apple Support and they will definitely chalk out the best route forward.
Conclusion
With this said, we conclude the guide on how to fix the iPhone No Service (SIM Network) Error. We have shared seven different fixes. Do let us know in the comments which method managed to give out favorable results in your case.
If you've any thoughts on iPhone No Service (SIM Network) Error Fix, then feel free to drop in below comment box. Also, please subscribe to our DigitBin YouTube channel for videos tutorials. Cheers!