Many of us, those who use iOS devices such as iPhone and iPad, often encounter some issues. There are lots of issues to talk about; however, we will talk about the recent error. Not exactly an error, but for some reason, users can't access or can't connect to the App Store.
People usually have a problem signing into the App Store or to Download or Update an app. Sometimes the issue is because of faulty internet connection or insufficient permissions. Whatever the cause may be, here are some troubleshooting steps to fix the iPhone won't connect to the App Store issue.
Fix iPhone Won't connect to App store
There are many reasons why your device is not connecting to the App store. However, it is hard to pinpoint the exact problem. So we need to do troubleshooting, in order to find the cause of this problem. 
1. Use wifi instead of Cellular Data
Cellular data might be slow in some regions, and maybe that the reason why your iPhone won't connect to Appstore. To solve this problem, simply connect to any local wifi or public wifi and see if the problem solves.
In case the App Store is working on a Wifi connection, that means your cellular network is not fast enough. So consider upgrading your plans.
2. Checking Apple App store Server and Web Connections
Usually, if you are having trouble accessing, login, or downloading an app in the App Store, the issue is because of server maintenance. Apple usually checks their server from time to time. So the server will be down for that moment. It usually takes about 1 day for them for server maintenance. After that, you will be able to access the App Store easily.
However, if you are not sure that the issue is causing due to server problems, you would like to confirm it. Therefore, check the server status in Apple's system status site here.
If you find out that the App Store server is running fine, then head over to check your web Connection. If your web connection is alright, then try checking by connecting into different networks.
Moreover, you would like to check whether you are using 3G or 4G because the slow internet connection can cause the issue. Even more, if you are running on Mobile Data, make sure you have data left.
3. Clearing App Store Cache
The cache is the files that help applications to run faster. However, sometimes cache can cause issues like it will prevent you from accessing the App Store. Because sometimes cache files have a tendency to get corrupted and cause experience glitches.
To fix this issue, you should clear the App Store cache and restart the App Store fresh. However, you might notice that the App Store is running slow in a minute manner. However, that's not an issue because the cache will gather up eventually, and you will have a fast, instant experience in no time.
To clear the App Store cache, firstly open up the App Store on your iPhone. Ignore the "Cannot Connect To App Store" error if it shows up. Then click any tab below for ten times in quick succession. This should clear the cache.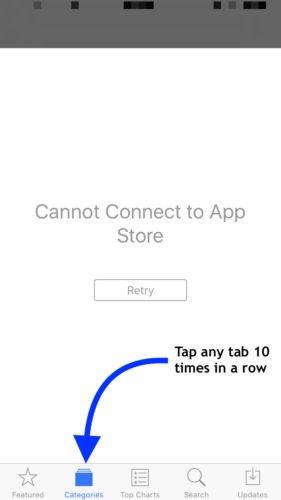 However, you won't see any notification for confirmation after you have clicked ten times in a row on one of the tabs below, clear the App Store from RAM, and close it. Relaunch App Store and check if the issue is gone. If not go-ahead for the next solution.
4. Reset All Settings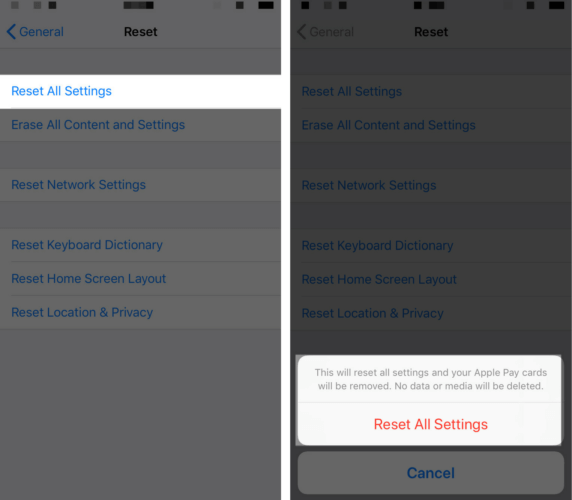 It is possible that somewhere on your iPhone, the settings are messed up, causing issues like you can't access the App Store, iTunes, etc. Moreover, it is also possible that there is a deep software related issue on your device.
To fix such an issue, all you will have to do is to reset all the settings on your iPhone. Thus, giving your device a new fresh start.
Open up the Settings app on your iPhone, then go to the General tab, next proceed to the Reset tab. Click on the Reset All Settings option, confirm it, and restart your device. The issue will be fixed.
5. Enable Mobile data permission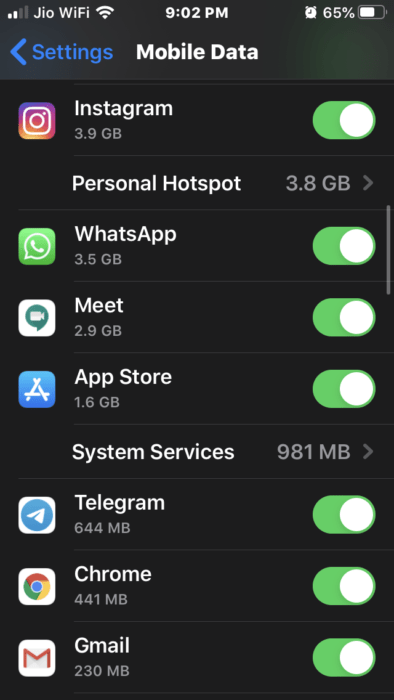 To save data, many users disable data access to many system apps such as App Store or find my phone app. These apps continuously use your data. In case you have disabled access to the App Store, then it won't run and show "can not connect to the App store error" message.
Simply head to cellular data settings and enable cellular data to all system apps, including the App Store.
Conclusion
If you are facing the "Cannot connect to App Store" on your iPhone, then to fix the issue, firstly check your Network connection, try using different networks, and check for the App store server status.
You can clear the App Store cache and check whether it resolves the App Store issue or not. Lastly, if nothing works, your only bet is to reset all the settings on your iPhone, it would definitely fix the App Store, and you can access it.
If you've any thoughts on Fix iPhone Won't connect to the app store, then feel free to drop in below comment box. Also, please subscribe to our DigitBin YouTube channel for videos tutorials. Cheers!