iPhones have often been called mini professional cameras because of their extraordinary camera quality and top-notch images that they produce. It is no shocker that most people prefer iPhones over other phones as the iPhone's camera has been praised ever since it was launched in 2007.
iPhones are versatile phones that double up as cameras seamlessly. These phones have been designed and created by Apple Inc. and have proved their mettle in all aspects especially photography. It is also true that most of the fancy social media pictures that we see today have been shot by an iPhone. But the real question is why do people think that the iPhone camera is better than that of their competitors? To put it simply, it is because they are! They have phenomenal camera sensors, better software, and more than makes up for the extra money that you spend with its fantastic performance.
On the other hand, it is unfair to say that only iPhones are good for photography and videography. There are other phones too that perform well in terms of photography, however, in this blog post, we will focus only on the 10 best iPhones for photography. Let's put this IOS vs Android fight to rest for now and focus on the best iPhones for photography!
---
List of Best iPhones with Top Cameras for Clicking Stunning Photographs
iPhone 11 Pro Max
iPhone 11 Pro
iPhone 11
iPhone XS Max
iPhone SE (2020) 2nd Generation
iPhone XS
iPhone XR
iPhone X
iPhone 8 Plus
iPhone 8
---
Best iPhones for Photography
Here are the Best iPhones with Great Camera Quality to Click Beautiful HD Photos on Mobile
1. iPhone 11 Pro Max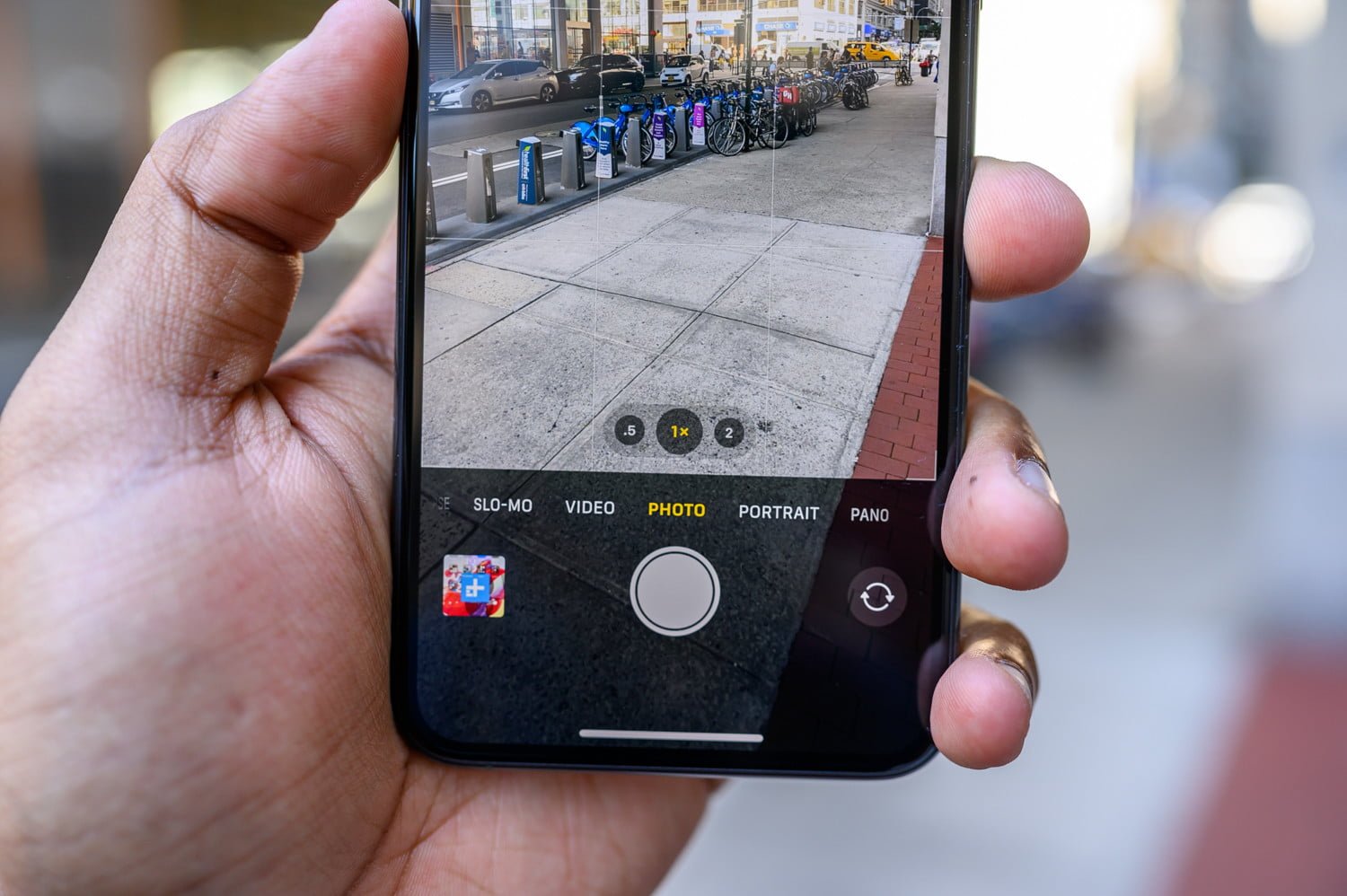 It is one of the two phones from Apple to have a triple-lens rear camera. This is one of the most expensive iPhones ever. But it is worth it! It has an ultra-wide camera lens that has a 120-degree view and the three rear cameras of 12MP each help capture the perfect shot. Its aperture is f/2.4, f/1.8. f/ 2.0 for the ultra-wide, wide, and telephoto cameras.
It has a 2x zoom and 10x digital zoom feature that elevates it into the next level and the new Night mode is to die for. 4K recording up to 60 fps, 6.5 inch OLED display, dual optical image stabilization, portrait mode with bokeh, time-lapse, slow-mo videos are some of its special features.
Additionally, it even has a Telephoto lens that performs wonders for your pictures.
2. iPhone 11 Pro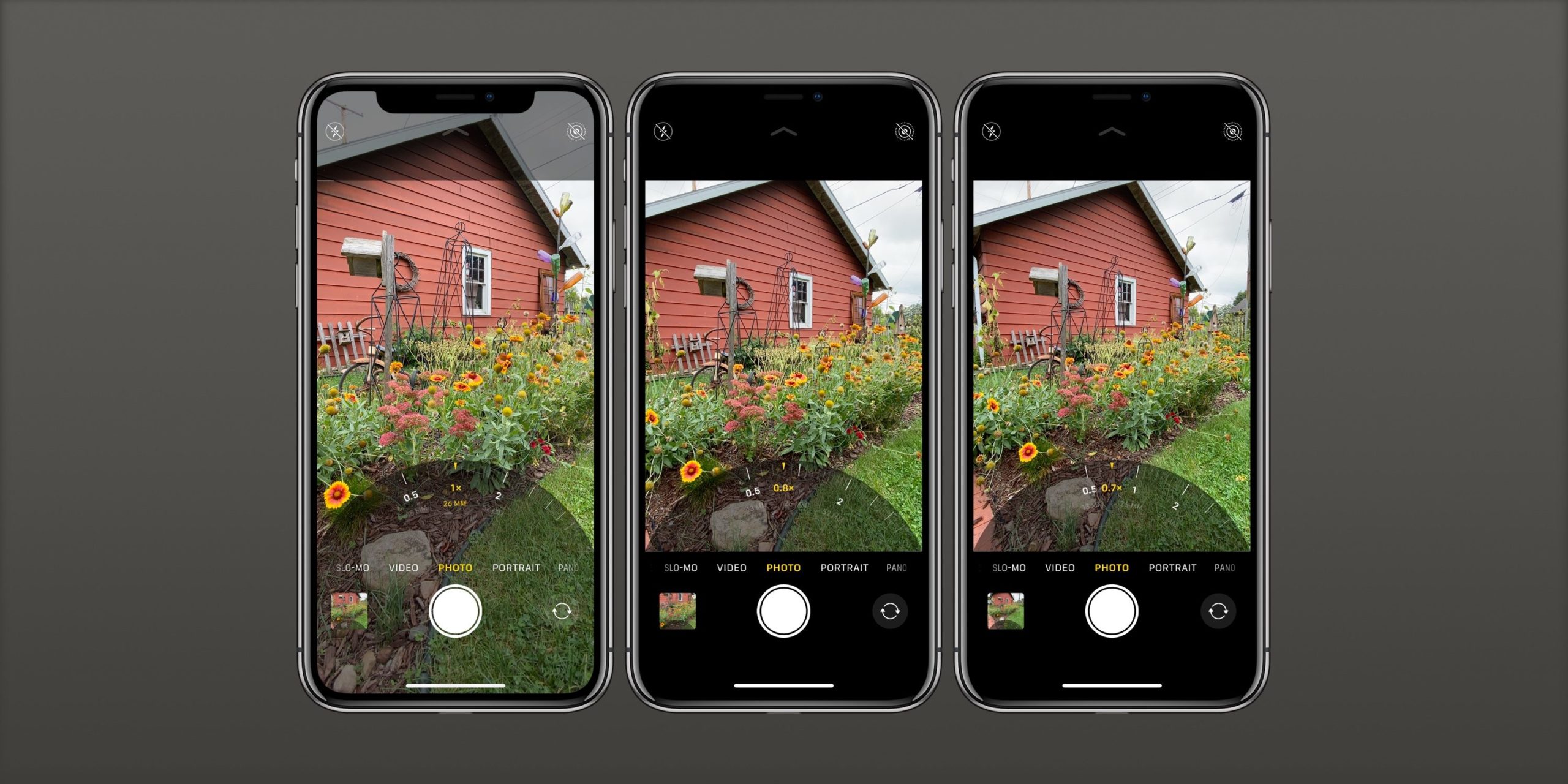 The iPhone 11 Pro is the only phone to have a triple-lens camera, apart from the iPhone 11 Pro Max, of course. The iPhone 11 Pro comes a close second to the iPhone 11 Pro Max. The one aspect where it falters is its 5.8 inch Super Retina XDR display. Other than that, it is almost the same as iPhone 11 Pro Max. It has 4K recording up to 60 fps, night mode, smart HDR, time-lapse, and everything else the iPhone 11 Pro Max has.
3. iPhone 11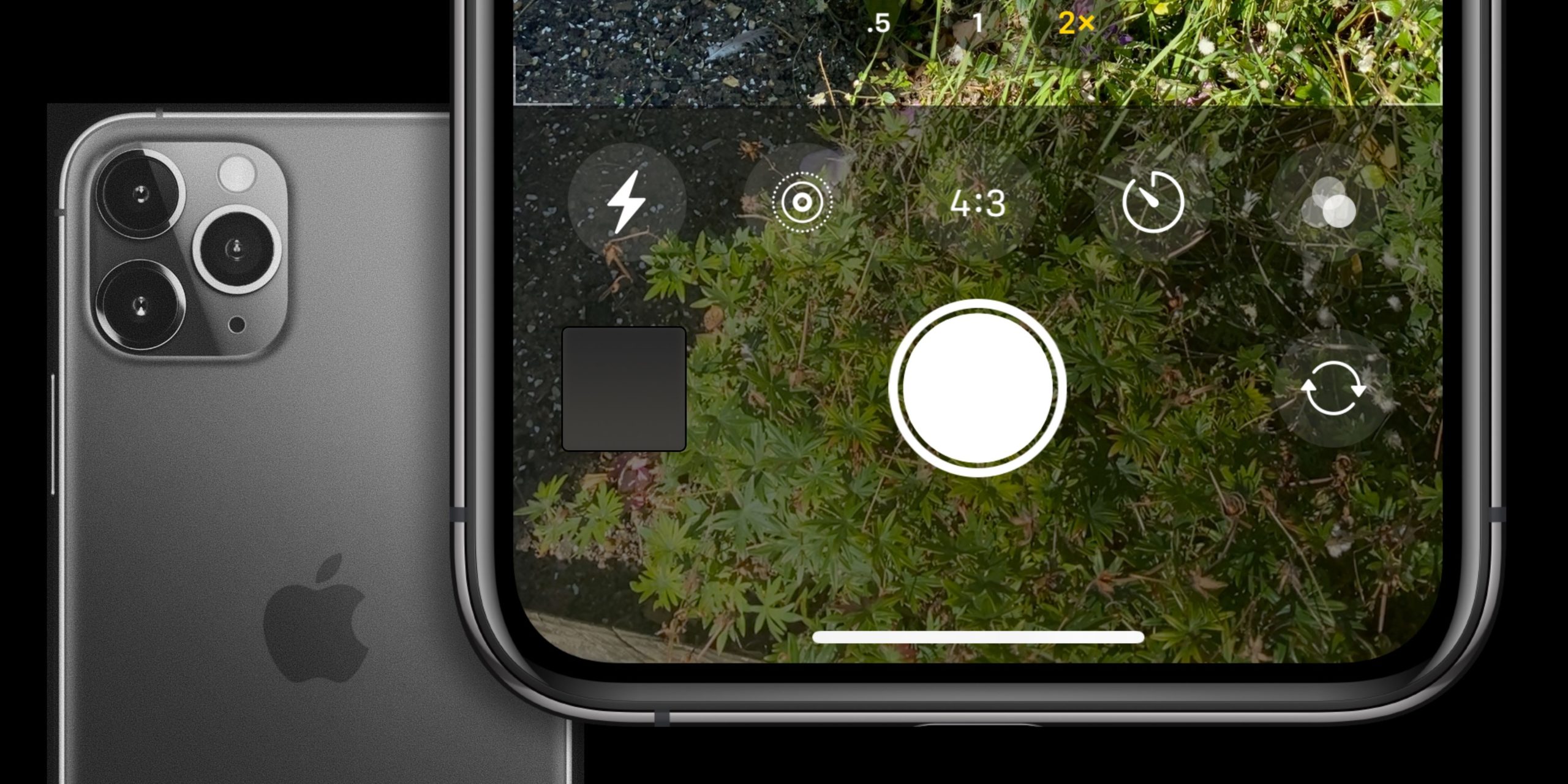 The iPhone 11 is a cheaper alternative to the iPhone 11 Pro Max and the iPhone 11 Pro. It has a dual 12 MP ultra-wide and wide camera instead of the triple-lens cameras that the iPhone 11 Pro Max and the 11 Pro have. While it has the ultra-wide and wide cameras with the same aperture as the iPhone 11 Pro Max but it does not have the telephoto feature. It has 2x optical zoom but the digital zoom is limited to 5x only. It has stereo recording, time-lapse and slow-mo recording too.
4. iPhone XS Max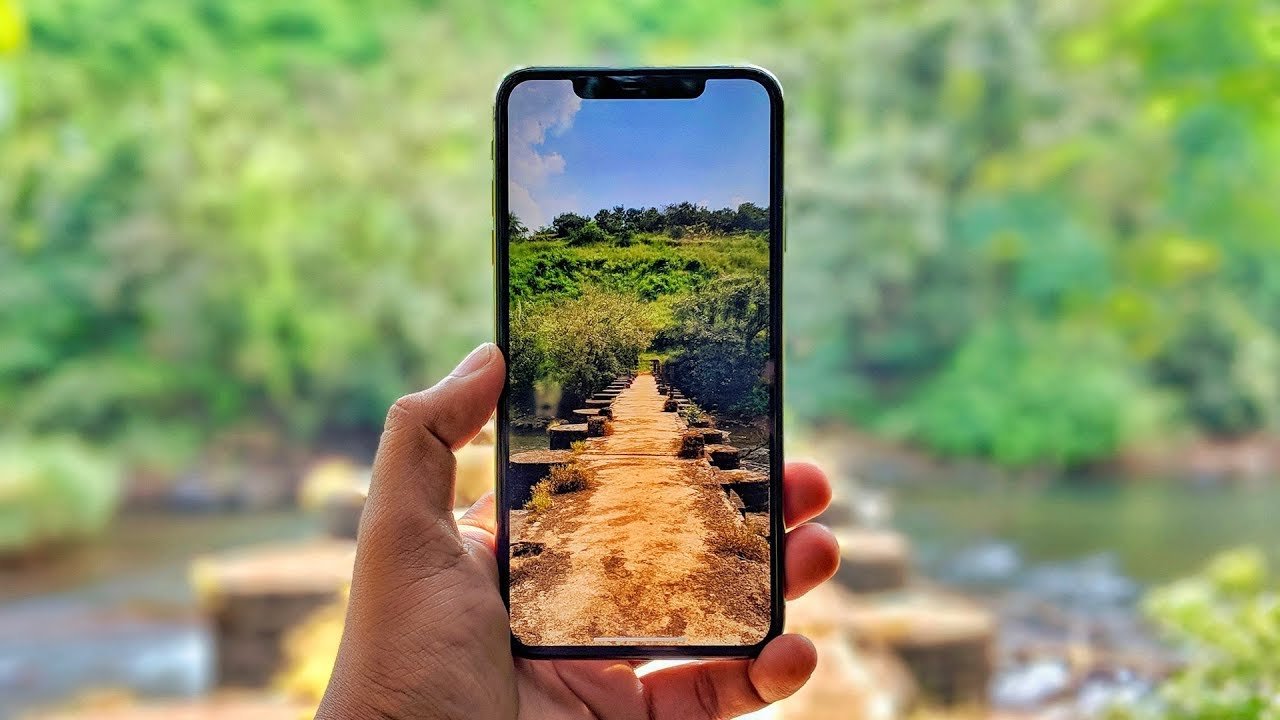 The iPhone XS Max has a 12MP dual wide and telephoto rear camera. It has a 7MP front camera that has an aperture of f/2.2. It has retina flash, smart HDR, Truedepth camera, portrait mode with bokeh, video stabilization, and portrait lighting with 6 effects. It allows users to record 1080p HD videos at 30 and 6o fps.
It misses the audio zoom and quick take video features that the iPhone 11 Pro max and 11 Pro have. It also does not have 4K recording. Despite all of this, the iPhone XS Max is a great phone for photography, go for this to get good pictures.
5. iPhone SE (2020) 2nd Generation

The iPhone SE(2020) of the 2nd Generation has a single 12 MP wide rear camera with an f/1.8 aperture and a 7MP front camera. From the very first look, one can infer that it does not have a dual camera. This is a setback when its features are compared to the cost-effective iPhone XS Max. Its 5x digital zoom feature is pretty impressive.
It also has smart HDR, portrait mode, and portrait lightings. The only reason it ranks above the iPhone XS Max is that it is a newer model.
6. iPhone XS 
The iPhone XS has a dual 12MP wide and telephoto camera. ItS 7MP true depth camera has an f/2.2 aperture. It is similar to the iPhone XS Max with features like portrait mode, portrait lighting, the extended dynamic range at 30 fps, and 1080p HD video recording. 2x optical zoom and 6x digital zoom and 4K recording up to 60 fps are also available.
7. iPhone XR
The iPhone XR can be called the third triplet of the iPhone XS AND iPhone XS Max range. It has all the features of the of them except the dual camera. It has a single 12 MP wide camera with an f/1.8 aperture. The 7MP front camera is more than enough for taking good shots. The 5x digital zoom for pictures is decent and other features include 4K recording and 1080p HD recording.
8. iPhone X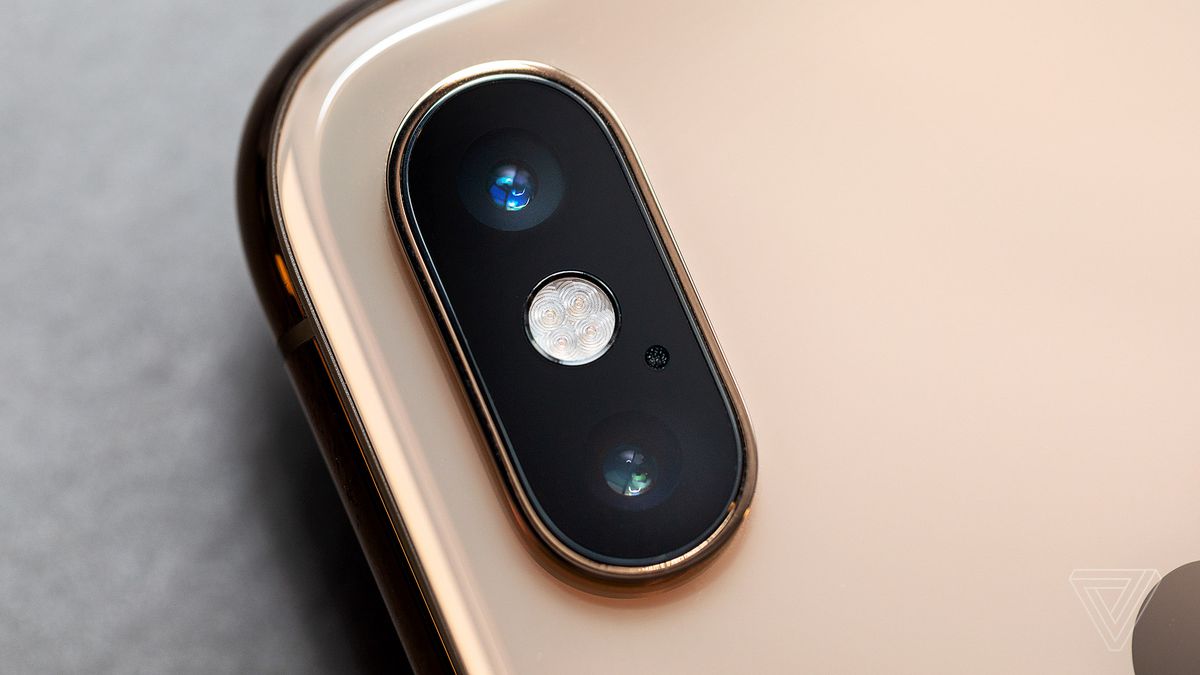 The iPhone X was launched on the 10th anniversary of the original iPhone. It blew people's minds with its dual 12MP rear wide and telephoto cameras and 7MP front camera. It has a portrait mode but no advanced bokeh feature. It also has an auto HDR feature while the newer iPhones have smart HDR. It has an f/1.8 and f/2.4 aperture for its wide and telephoto cameras. All in all, it is a decent iPhone from 2017 that does a good job of clicking pictures.
9. iPhone 8 Plus
The iPhone 8 Plus offers a 12MP dual wide camera and telephoto camera however it does have some shortcomings like the auto HDR feature instead of smart HDR. It does not have portrait mode and portrait lightings, video stabilization, and 4K recording. However, the dual wide camera works extremely well. The 2x digital zoom and 6x optical zoom is impressive. Although it misses a few features, it is a great device that can be used for photography.
10. iPhone 8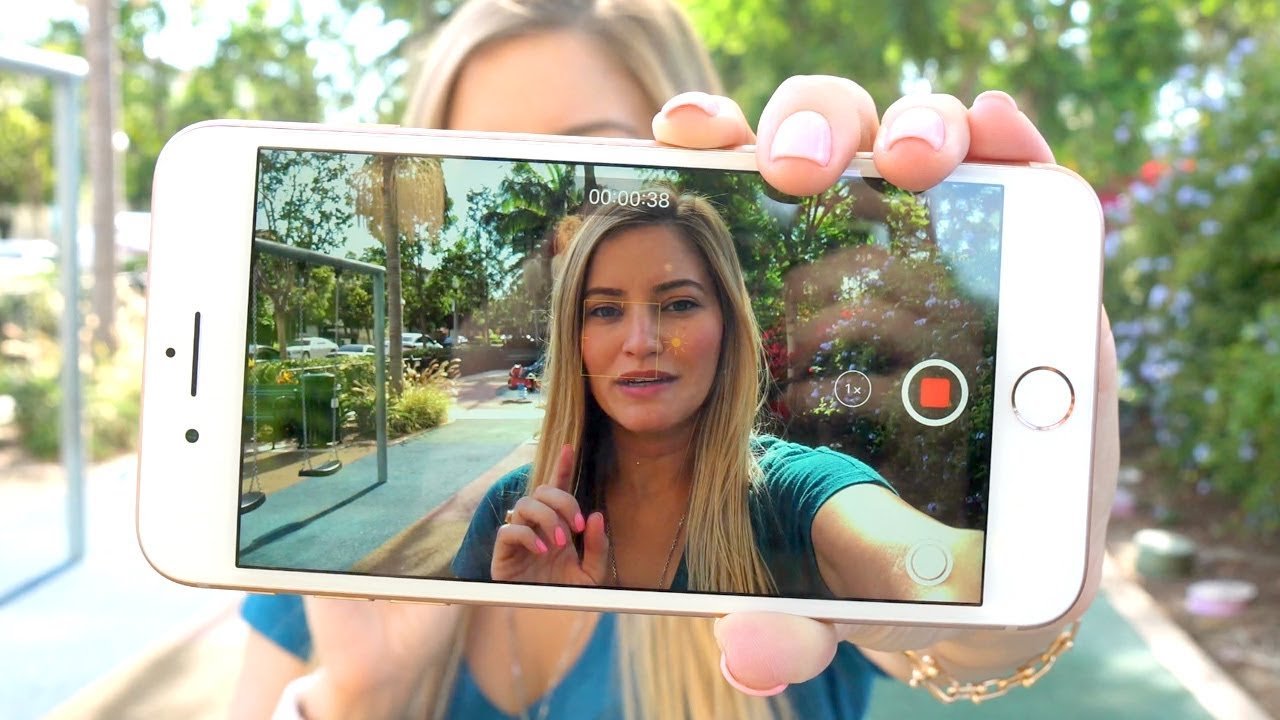 The iPhone 8 is pretty similar to the iPhone 8 plus, however, the key difference includes the 2x optical zoom feature and no optical zoom. It has 4K recording and 1080p video recording at 30 fps. The 12MP and 7MP features are the same as the iPhone 8 plus. It also has slow-mo video support and image stabilization for video.
Conclusion: These are the 10 best iPhones for photography with the iPhone 11 Pro taking the crown. All of them capture beautiful images irrespective of their features.
If you've any thoughts on 10 Best iPhone Camera for Photography, then feel free to drop in below comment box. Also, please subscribe to our DigitBin YouTube channel for videos tutorials. Cheers!