No matter how advanced the iPhone gets in terms of games and apps, it will always lack the old-school gaming style fun from Gameboy and NES games. The official App Store does not have emulator apps as compared to its Android counterpart. I remember the NES game craze where everyone was enjoying playing Nintendo games on their Android devices, but I cannot as iPhone does not support emulators.
But with time, these rules are changing, and now users can install third-party emulator apps as per their wish. One such emulator is the Delta emulator, which is famous for its amazing emulation capabilities and the ability to play almost all golden Nintendo and Gameboy games. But in order to install this emulator, you have to install TutuAPP VIP, from where you can download this emulator and install it.
Today in this article, I will explain how to install Delta Emulator for your iPhone via the Tutu App store. To do this, you have to download some external files. Also, this procedure does not need any jailbreaking or any technical sorcery. All the steps are simple and easy to execute. So without further due, let's start.
Supported Emulators
Gameboy Advance
Gameboy Color
Nintendo 64
SNES
NES
NDS
Sega Emulator
How to Install Delta Emulator for iPhone?
To install Delta Emulator for iPhone, you first have to install a third-party app store on your device. Now Apple's official App Store does not support emulators, so you won't find any. The process of installing a Third-party app store is also easy. In this guide, we will take the help of the Tutu VIP AppStore to install Delta Emulator.
Step 1: Installing Third-Party App store
There are many third-party AppStore available for iPhone users, which they can use without any restriction. Thanks to the latest developer options from Apple, installing these app stores is also easy. For this guide, we are going to install Tutu APP VIP, but you can choose any other app store.
Note: For more information, you can check our detailed guide for Top Best App Store Alternatives for IOS, where you can get some info on the latest and working app store alternatives.
Steps to install Tutu App for iPhone:
Open Safari browse app on your iPhone and go to https://www.tutuapp.com/.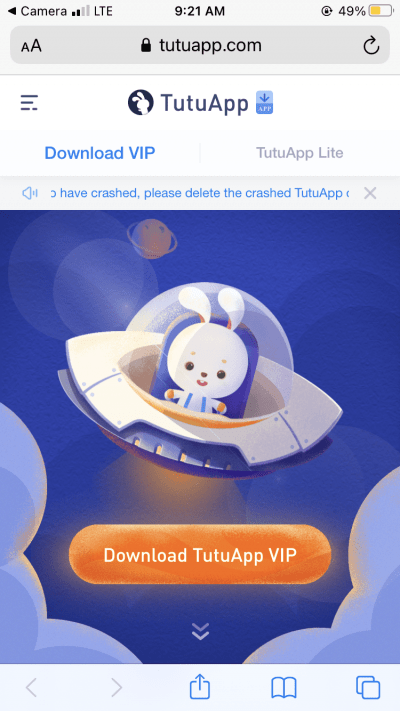 Click on the "Download VIP" app at the bottom of the webpage.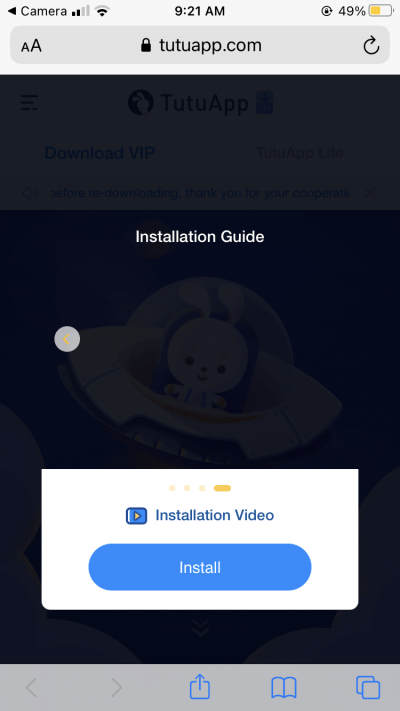 The page will show you installation instructions, skip that and click on the "install" button.
A new popup will appear. Click on the "Allow" button.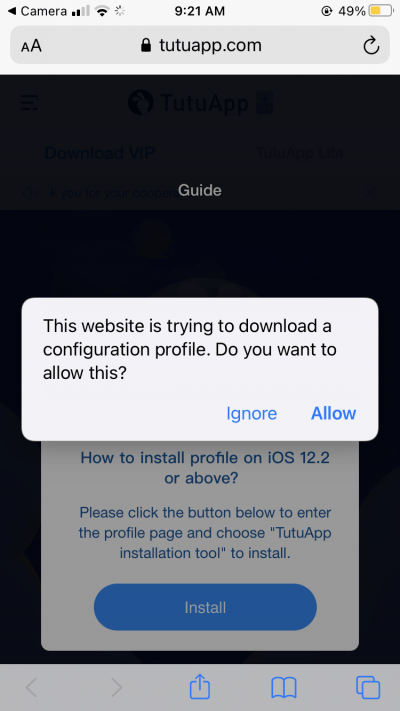 Once the profile is downloaded, it will be saved in your iPhone Settings app.
Open the Settings app, and click on "Profile download", located just below your iCloud account.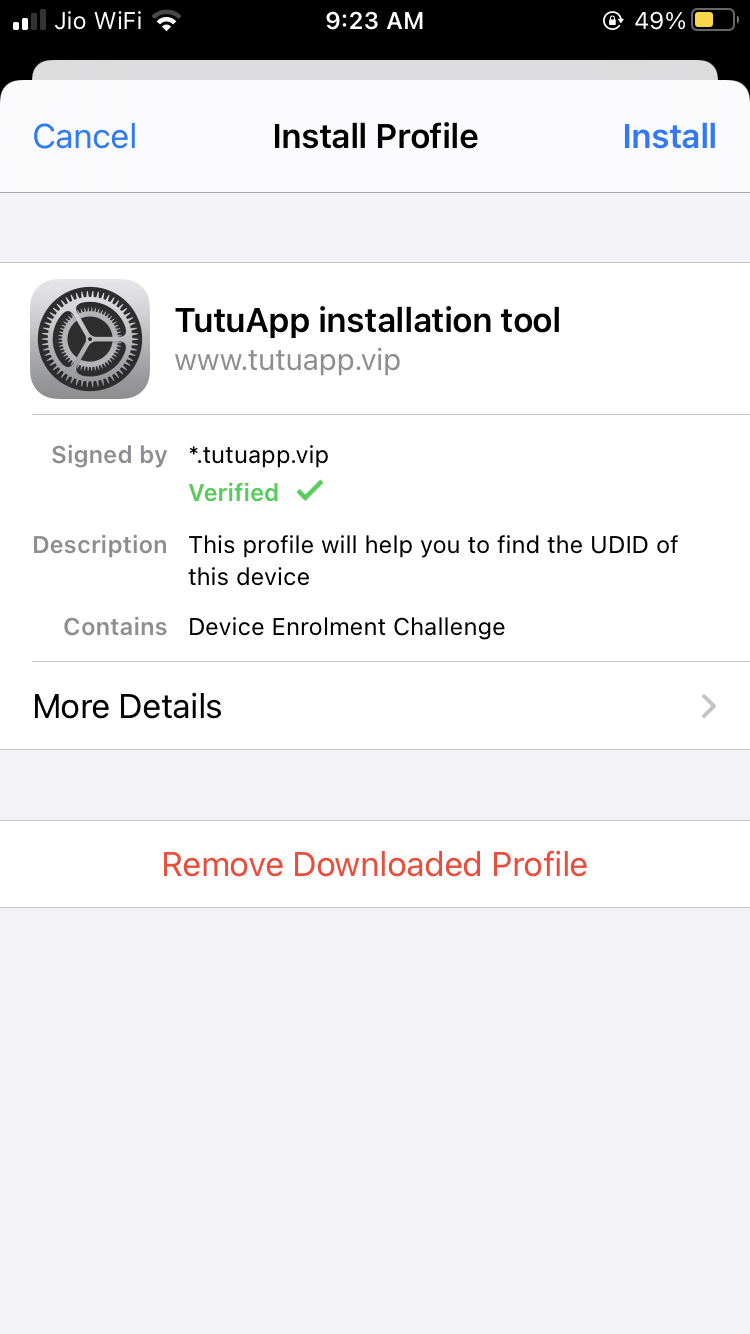 Click on the "Install" option for the TutuApp installation Tool wizard.
Note: it may ask for your passcode for installation.
After installation is complete, you can open the Tutu APP and choose your subscription type.
Step 2: Install Delta Emulator on iPhone
As now Tutu Appstore is working on your device, you can finally install the delta emulator to play your favorite games. Here's how:
Open TutuApp on your iPhone and search for Delta Emulator.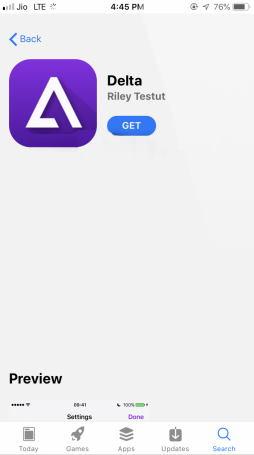 Click on the "Get" button and Follow the directions on the screen to install it.
Step 3: Get your favorite games
After installing the Delta emulator, you need some games to play on. Traditionally you would have to download the Game ROM files from third-party websites. But thankfully, Delta Emulator has inbuilt browser support to fine such game files, which makes the whole process easier.
Steps to download games on Delta Emulator:
Open Delta emulator and go to the built-in browser.
Type the game name you want to add. e.g. Super Mario
You will see several links to download. Click on any link and download the game.
After downloading, tap on the file and click on the "Open with Delta Emulator" option.
The game will launch, and now you can play this game on your iPhone.
Conclusion
As you see, installing Delta Emulator is not such a big task as all you need is a working third-party AppStore for your iPhone. In case the games you want to play are not running in Delta Emulator, then you can try other NES emulators which are available in the TutuApp store. That's it for this article, I hope it helped.
If you've any thoughts on How to Install Delta Emulator for iPhone?, then feel free to drop in below comment box. Also, please subscribe to our DigitBin YouTube channel for videos tutorials. Cheers!