Believe it, iPhone cameras give tough competition to Android flagships all year round. Especially when it comes to video quality, the iPhone always has a little edge over its Android counterparts. Well, a big thanks to the post-processing capabilities of Apple Bionic chipset and the superior quality of lenses that Apple uses on its iPhones. However, it could be frustrating to see if such a superior quality camera stops working. Bummer, right?
There are many instances where users have reported that due to some of the other reasons, the camera app on their Apple iPhone stops working. One of the reasons why users prefer Apple iPhones is because of the camera. And if that sole reason becomes glitchy or unresponsive, then it might cause a little heartbreak to the users.
Fortunately, there is some potential workaround available for such a situation. And If you are also one of those users, then you have stumbled in the right place. As in this post, we will give you a guide on how you can troubleshoot this issue on your Apple iPhone and fix the iPhone camera not working issue. So, with that being said, let us just dive right in.
Use FaceTime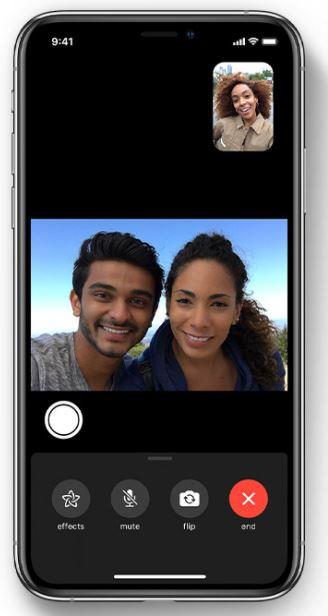 FaceTime can really help you troubleshoot both the front and rear cameras as well. All you need to do is open the FaceTime app and call your friend. And see if both the cameras are working fine or not. You can switch between cameras and test the lenses.
Turn Camera Off
Well, there are several times when due to a corrupted file or temporary file, the camera app fails to load the interface. In such scenarios, all you can do, which most of you probably would do when such issues occur on any applications, is to close the camera application. Restart the camera app and see if this fixed your problem or not.
Switch Off Voice-Over Feature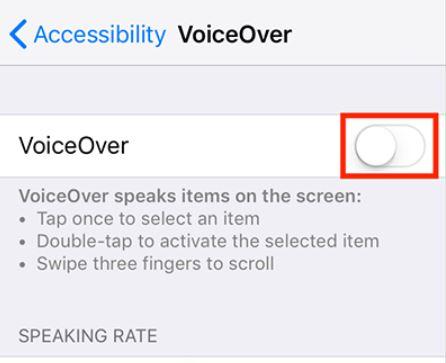 There are users who have reported that switching off the Voice-Over feature on their iPhones have helped them fix this issue on their phones. For this, you need to follow some steps.
You need to head over to Settings>>General>>Accessibility. Here, turn off the Voice-over feature. Once that is done, you can head over to the camera app and see if this works.
Restart Your iPhone
This is not rocket science. The first instinctual step that you would perform after closing the app and opening it, is to restart the phone. Turn off your iPhone and after about 5-10 seconds try restarting the phone. Once the phone is powered on, see if this temporary reset has fixed the camera app or not.
Update The Software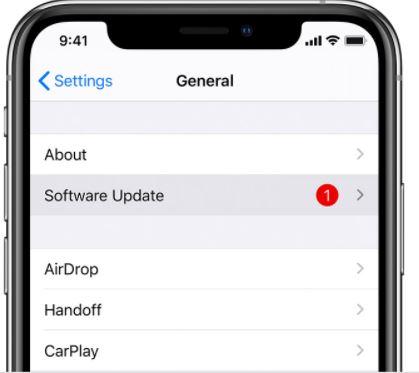 Apple is continuously working to fix the bugs and glitches found in the software. So, it is always better to be running the latest version of the iOS version on your iPhone. On several occasions, Apple includes camera features and bug fixes for the camera app with new iOS versions. So, do check for software updates timely.
Reset All Settings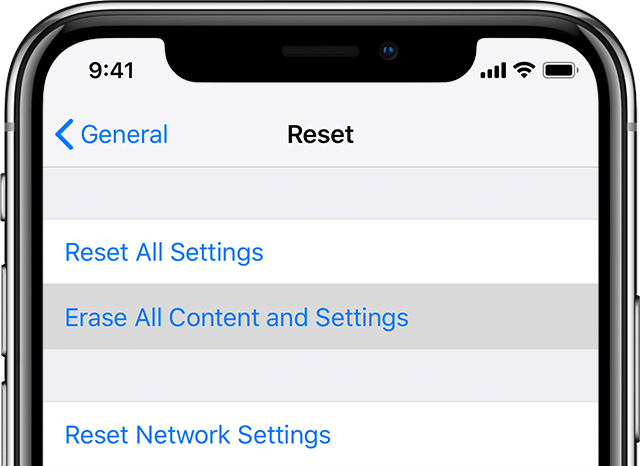 Well, as a last resort, if none of the methods worked for you, then you can reset all the settings. However, one thing is great that you can reset your iPhone without losing your data. Just head over to Settings>>General>>Reset>>Reset All Settings. Or ideally, you can also reset the entire phone by following the same steps, but this time make sure to take a complete backup of your phone's data.
Conclusion
So, these are some of the few tricks which you can perform to fix the iPhone camera not the working issue. If none of the methods mentioned here worked for you, then it is time to take your iPhone to an official service center and get it checked. Until the next post…Cheers!
If you've any thoughts on How to Fix iPhone Camera Not Working?, then feel free to drop in below comment box. Also, please subscribe to our DigitBin YouTube channel for videos tutorials. Cheers!