Lately, iPhone users have been going through a plethora of issues with their devices. Significantly if you have upgraded your iPhone to iOS 17, you might have heard about different problems in recent times. Well, since the initial launch of iOS 17, Apple is still working together to roll out a stable release of iOS. Until now, iOS 17 has had a lot of trouble in the security section as multiple security patches might have been exploited over time. As a result, 3 minor upgrades have followed since the initial launch of iOS 17. And talking of these issues, another problem has surfaced where users say that their FaceTime is not working.
Either users are having problems while making a FaceTime or receiving one. Now, as FaceTime has become quite popular among Apple users, many are already used to it. Therefore, encountering such an issue in the most needed time might give you a terrible experience. But don't you worry? Today, we are here with some potential solutions that will fix FaceTime not working on the iOS 17 issue in no time. So, if you are eager to find a working solution, this is the right place for you.
Ways to Fix iOS 17 FaceTime Not Working
If you are trying to initiate a FaceTime with your family or friends, however, the FaceTime doesn't work on your device, there could be many reasons behind it. In this article, we will discuss some of the most common causes along with their solutions, so stay tight. But before moving on to the fixes, there are certain things you need to keep in mind.
Firstly, when trying to FaceTime someone, ensure that both devices are updated to iOS 17. If any of the devices is running on an old iOS, you will not be able to make a FaceTime.
Secondly, the 'Record Video' button only appears when someone fails to answer your call. If you generally select a contact from the list and look for the Record button, there's no meaning to wonder why the Record button doesn't show up. Once you have both points in your mind, you can proceed to find a fix for your device.
1. Check if the FaceTime Feature is Available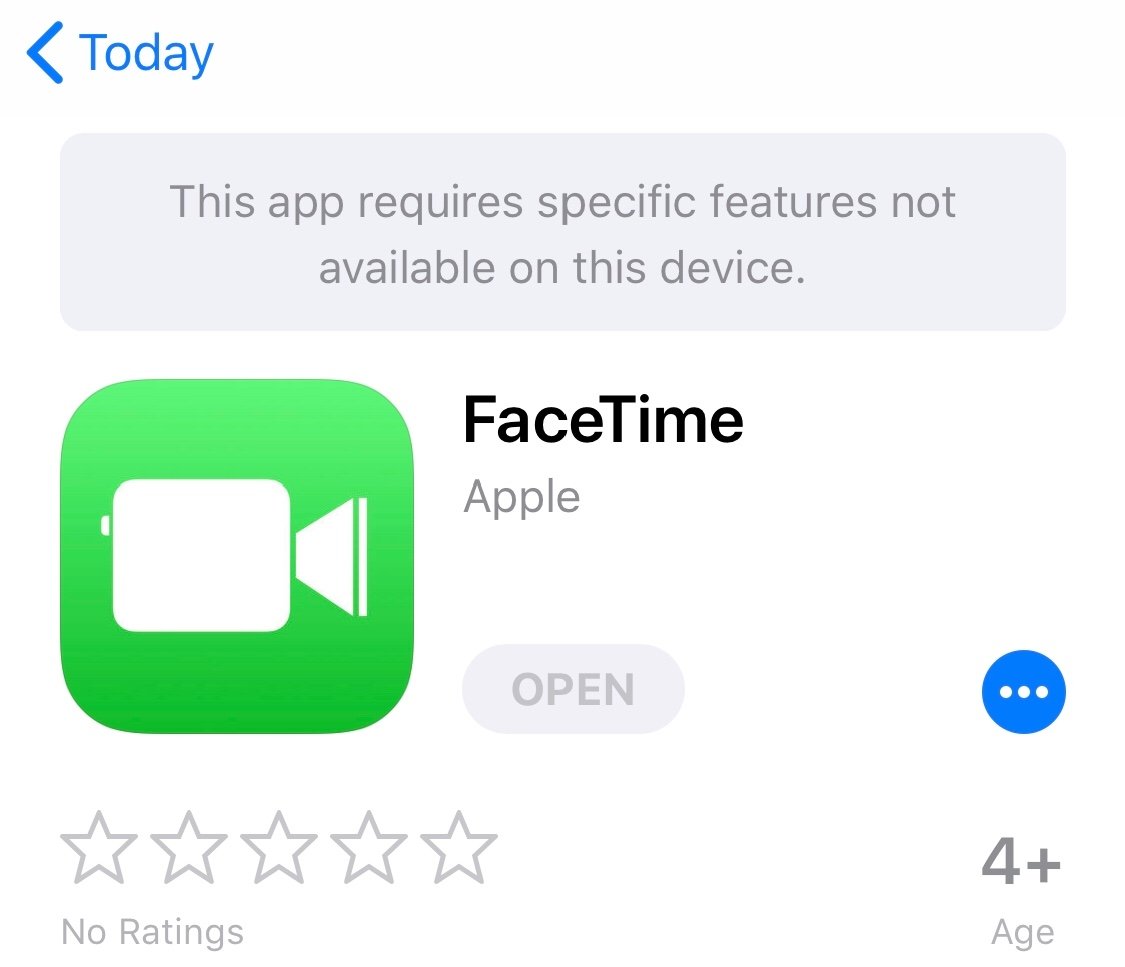 Well, this might sound surprising, but you should know that the FaceTime feature is not available in all regions or service providers. Currently, iPhone supports its Facetime services in countries such as Armenia, Bahrain, Burkina Faso, Georgia, and Iraq, among others in the Middle East and India.
However, the service is unavailable in countries such as Saudi Arabia or Jordan. Hence, you cannot use the FaceTime feature if you reside in one of these regions or use an unsupported service provider. Simply check on the internet for its availability.
2. Re-enable FaceTime on your Device
If availability is not an issue, then here's something you should try out as a starter. Sometimes, problems like this are just a matter of some temporary glitch on your device. In such a case, you can try out re-enabling the FaceTime option in your Settings. Here is how you do it:
Open the Settings app on your iPhone.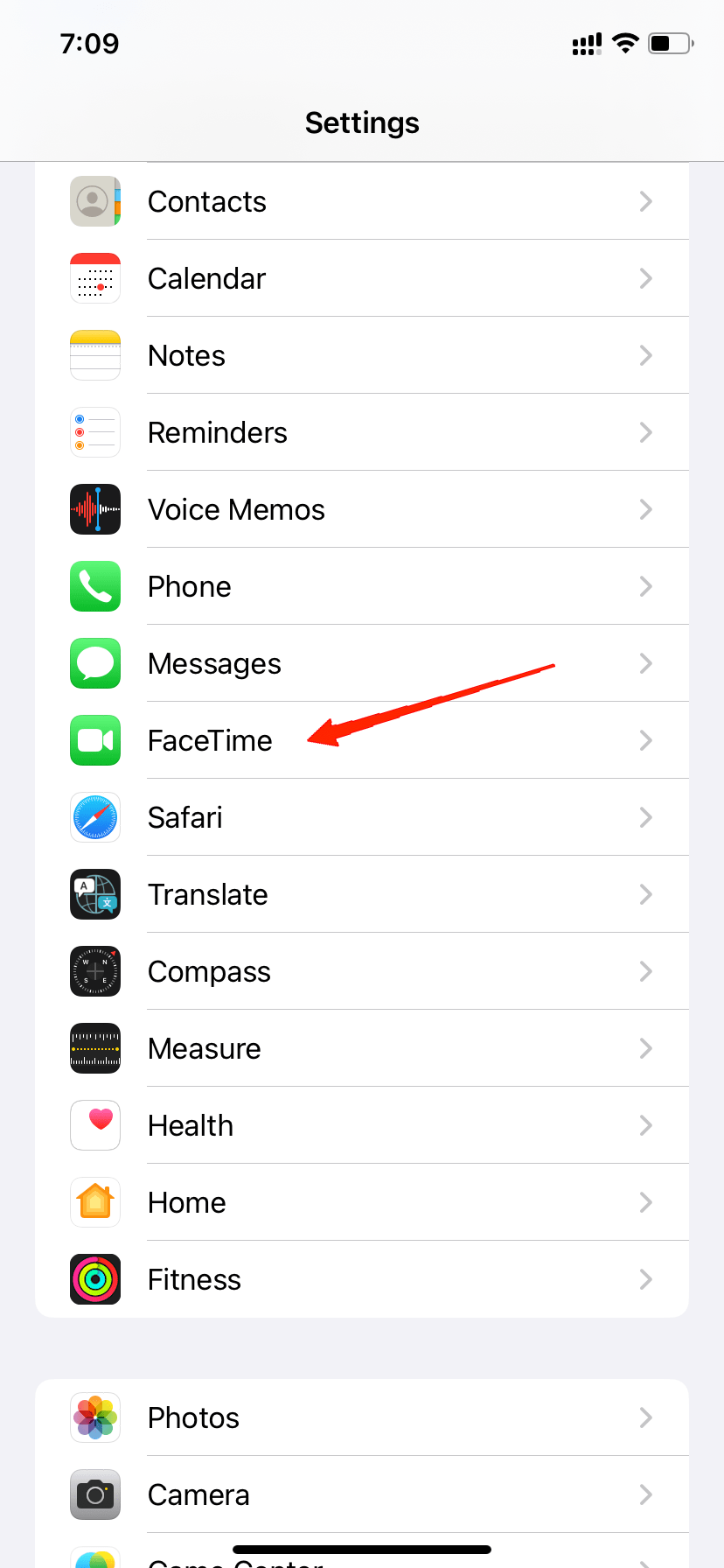 Scroll down and tap on FaceTime.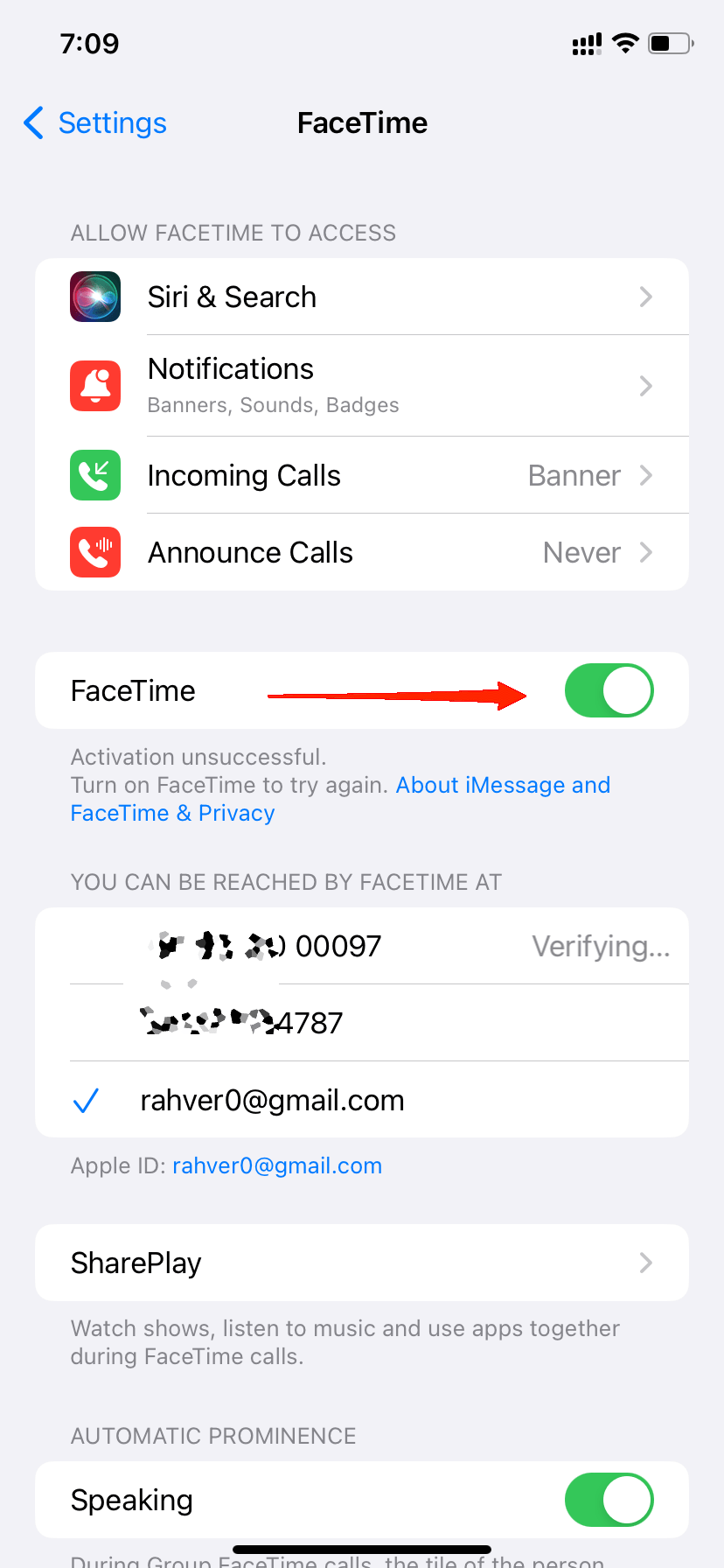 Disable the toggle next to FaceTime and again enable it.
After this, try and check if the FaceTime feature is working or not. If it still doesn't work, then move to the next step.
3. Hard Reset your Device
Again, considering it as a part of a glitch, performing a hard reset shall definitely solve the issue. For an iPhone user, here is how to hard reset your device.
Firstly, hold and release the volume up button.
Next, hold and release the volume down button.
Finally, press and hold the power button until the Apple logo appears on your screen.
4. Check if the FaceTime App is Down
The very next thing to look into is to check whether the FaceTime app is down or if it is having any technical issues. Now, the steps to look into it are pretty simple. All you need to do is follow the steps below.
Open a browser on your iPhone.
Search for 'Apple System Status'.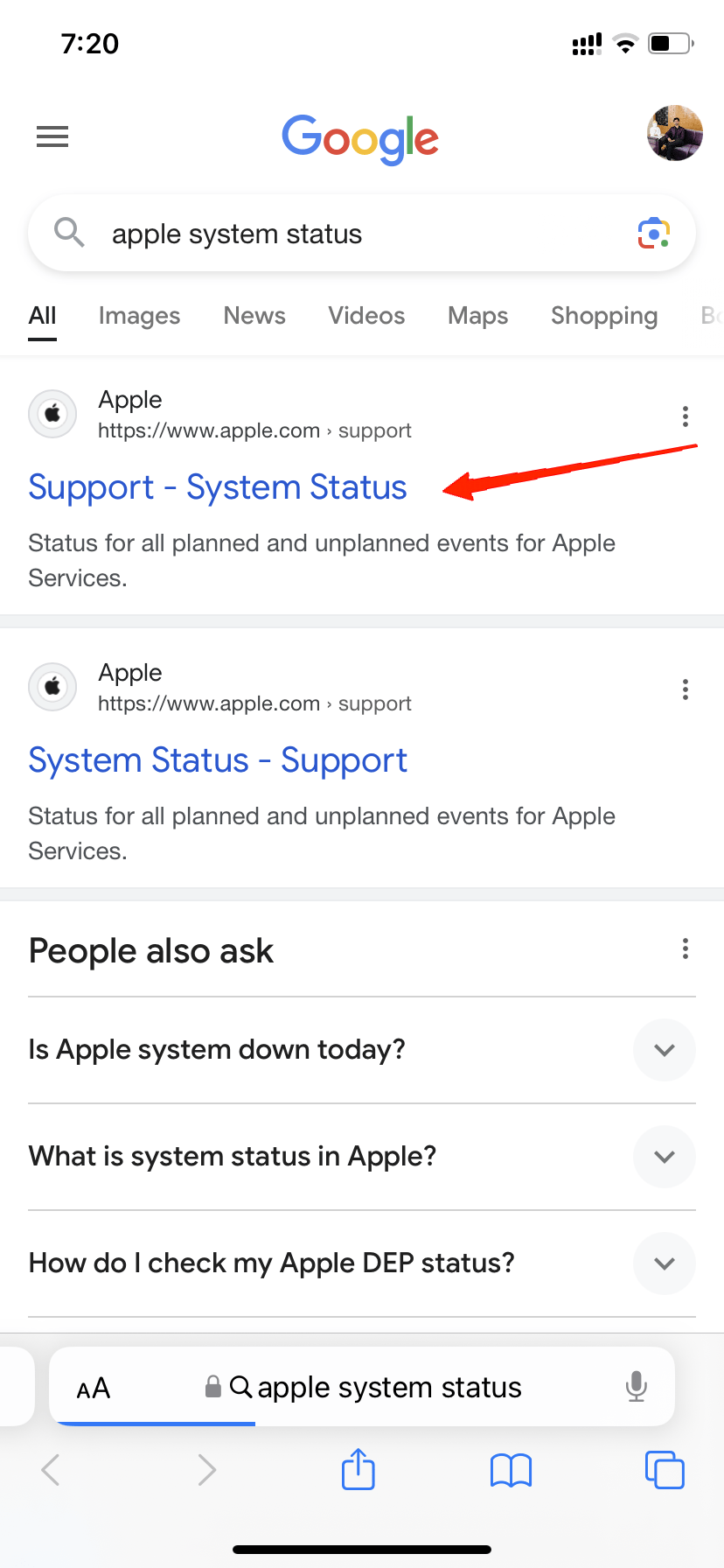 Go to the Apple support website.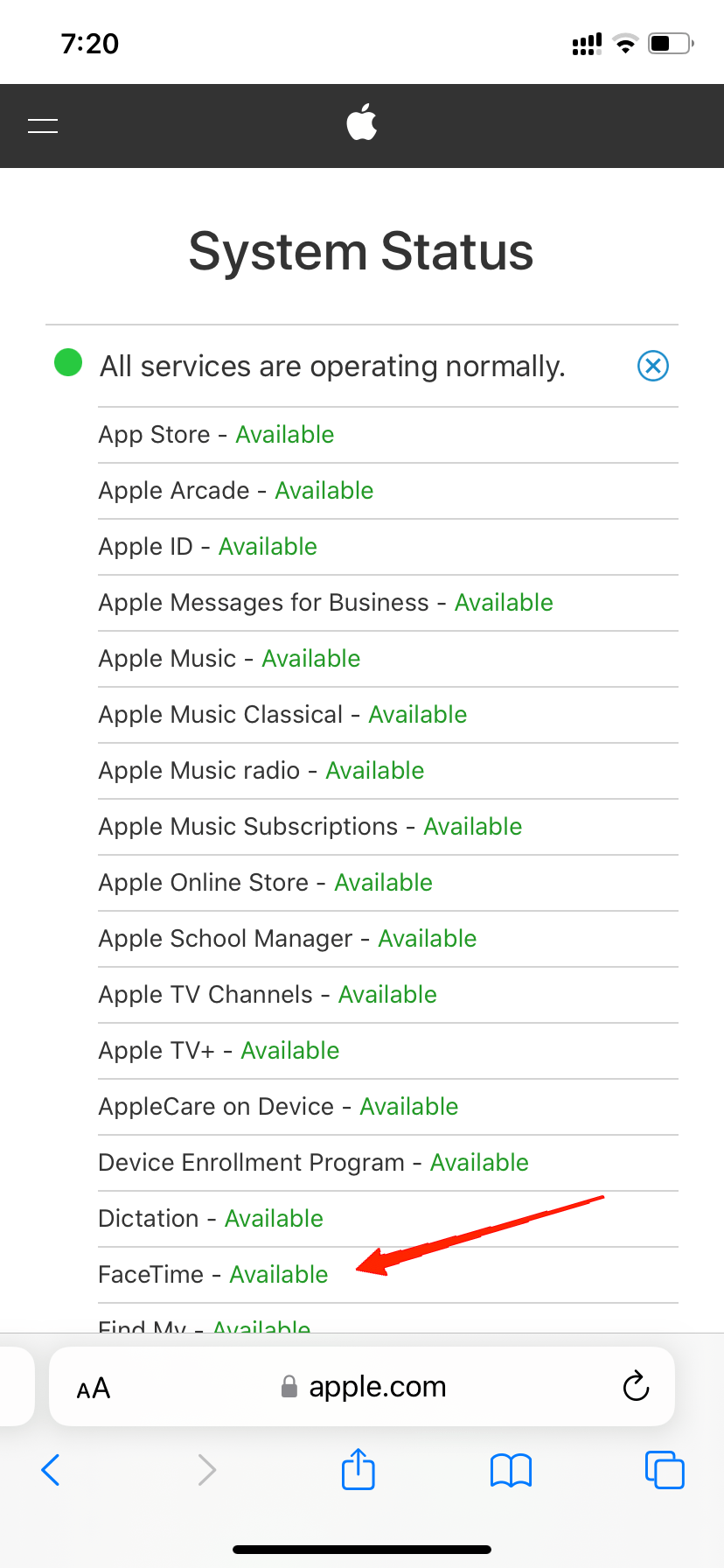 Now locate FaceTime in the list and check if it is up and working.
In case the FaceTime server is down or if it is having any technical issues, there's nothing you can actually do about it. Hence, you need to wait until it gets back to working.
5. Update to the Latest iOS Version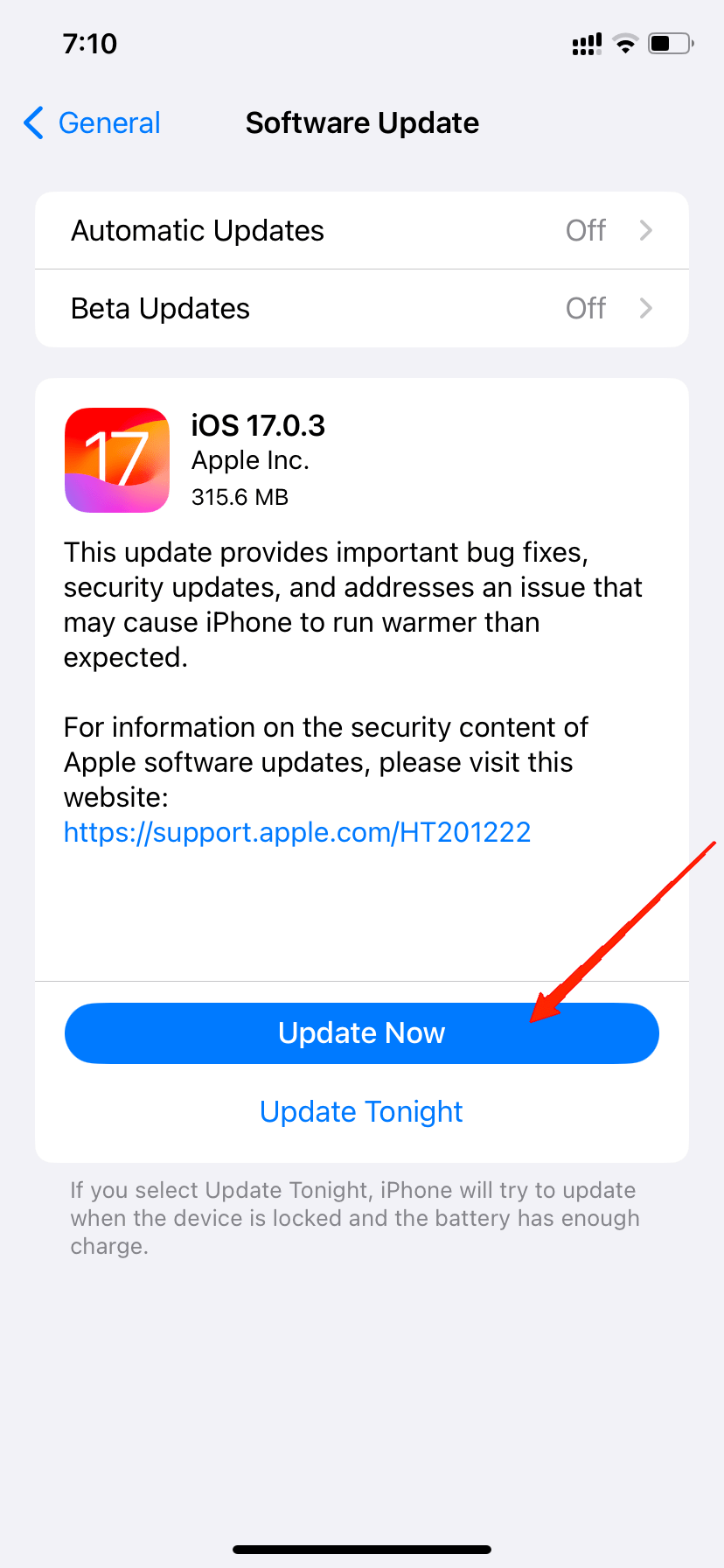 As your last resort, if it comes up to this, you might have to check for any software updates. As mentioned above, iOS 17 has received 3 minor updates very frequently. And now that users are encountering issues with FaceTime, not to mention there are other bugs with this update as well, Apple could possibly roll out a new software update anytime. So, check if you are already using the latest version. If not, then simply upgrade your system to resolve this issue.
Final Words
Finally, with everything packed in this article, these were the top-notch fixes that could possibly fix this issue. We have included the most common causes and their resolves in this article. Therefore, if you fail to find a solution today, do not panic. Instead, let us know about your problem in detail, and we will try to develop further fixes to resolve this issue.
If you've any thoughts on How to Fix FaceTime Not Working on iPhone in iOS 17?, then feel free to drop in below comment box. Also, please subscribe to our DigitBin YouTube channel for videos tutorials. Cheers!