Crab Game is a multiplayer online video game that is available on the Steam platform. Dani, a famous video game developer known for creating unique and entertaining games, created it. Players in the Crab Game control a crab and compete against other players in a variety of challenges and mini-games.
Crab Game is available on Steam, but it is not yet available for mobile devices. But the question is whether it can be played on mobile phones. If you're curious, we'll tell you everything you need to know about the crab game and whether you can play it on mobile. So let's begin.
About Crab Game
Daniel (Dani) Stearns, a popular video game developer as well as YouTuber, created Crab Game. On November 17, 2021, the game launched on Steam and quickly gained popularity due to its unique concept and entertaining gameplay. Crab Game was inspired by a combination of factors, including the popularity of battle royale games, the humor of crab-related memes, and Dani's desire to create something different from the usual video game offerings.
It's a first-person multiplayer game, and in this game, players take control of a crab and keep competing against other players in a variety of challenges and mini-games. The game includes a variety of challenges and dangers that players must overcome to make it through the game. The obstacles and mini-games are designed to be both entertaining and challenging, with a distinct sense of humor.
Everyone needs to compete against everyone else only until one person is left. A server can serve a maximum of fifty people. There are nine different modes and 28 different maps to pick from. In this game, unlike previous Squid Game-inspired games, players can use weapons such as a metal pipe and a rifle. Players can set up their servers and play with their friends. There is a collection of public servers that allow you to play with random people. You can even talk to them while playing using proximity voice chat.
After releasing the game on Steam, Dani continued to update and improve Crab Game based on feedback from players. The game also attracted the attention of various content creators on social media platforms, which supported its spread.
Can You Play Crab Game On Mobile?
Crab Game is currently not accessible for mobile devices but is available on Steam for Windows 7 and later, macOS, and SteamOS + Linux. On mobile devices, you can download and play unofficial versions of the game, but these versions might not be reliable or secure. It is crucial to only download games from reliable websites to prevent risks. To keep Steam users informed about the game, Dani has been working hard. The game may become available at some point in the future even though it is not currently available.
You may purchase Crab Game on Steam, download it to a suitable device, and play it there. As it is an online multiplayer game, it is crucial to keep in mind that playing the game requires a strong internet connection. Players may need to register for an account or sign in to an existing account to access all game features.
Is the Crab Game available on Android or iOS?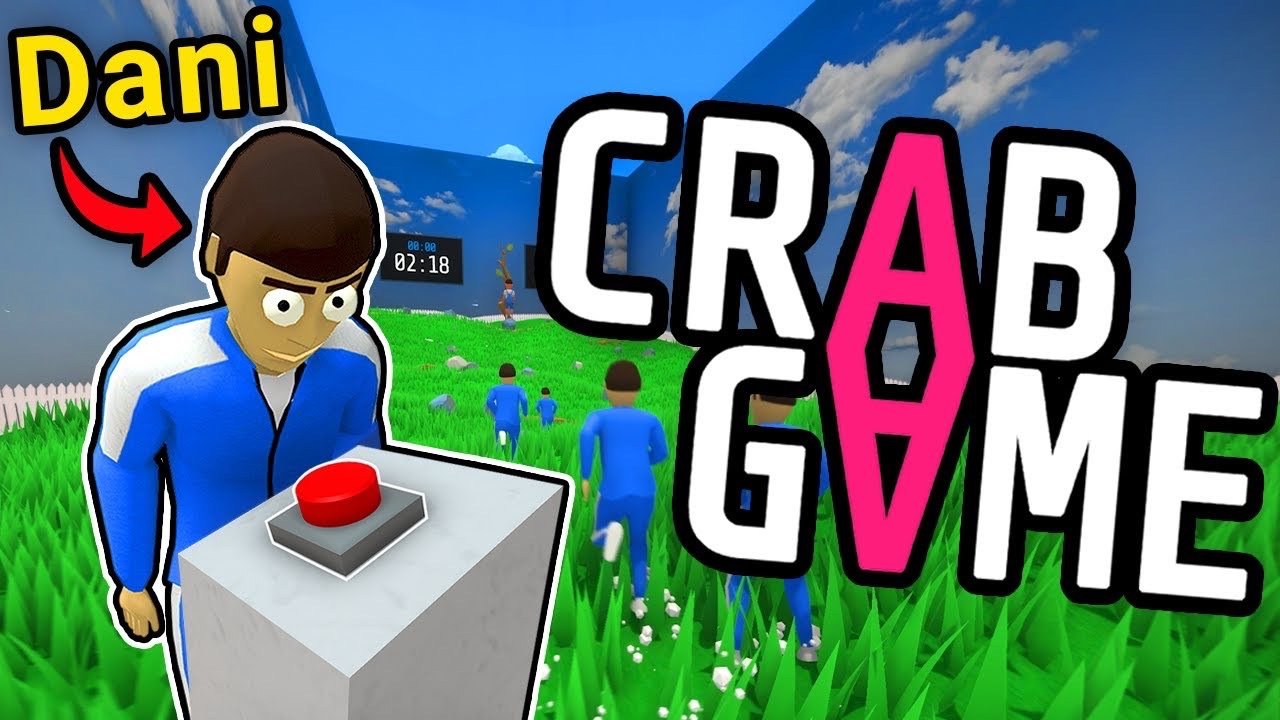 As I already said, this game is currently not available on mobile platforms. To test Crab Game on your smartphone, there are a few options you can try. Both Android and iOS users can use Steam Link, which connects your device to a PC running the Steam software. This game is currently not unavailable on mobile devices, as I already said. However, there are a few ways available if you want to test Crab Game on your smartphone. Both Android and iOS users can use Steam Link, which connects your device to a PC running the Steam software.
Is there an APK for Crab Game?
Crab Game is not officially available on mobile, as stated earlier. However, there are online clips that show you how to get into the game. There is currently no official Crab Game APK, so any that you find online may be unsafe to use.
How to Download the Crab Game
The Crab Game will only take you a few minutes to download! It's simple and easy. You need an Android 4.1+ device and a stable internet connection to download the game. Then you should proceed as follows:
Enable downloads from unknown sources.
The option to download apps from third-party websites is disabled by default. As a result, you should allow it to download and install apps from unknown sources.
To do so,
Go to your security settings.
Then go to the apps.
After that, install apps from unknown sources.
Look for the game in your browser.
Search for a game downloader website in your browser. Inject Server is one of the most reliable and consistent websites you can use. Search the crab game in the third-party site's search bar.
Download and install.
Once you've found the game, select "download" from the menu. Once the download is finished, open your app gallery and select the newly downloaded apps. Verify that installing an app from untrusted sources is what you intend. The installation will begin at this time.
You may Now that Crab Game has been installed on your smartphone, you can play it. There may be a few steps you need to perform to verify your device. Refer to the screen for guidance on how to check your device. Then, go to your dashboard and choose a game to play.
Final Words
I hope we've provided you with enough knowledge and direction to help you decide whether or not you can play the crab game on a mobile device. Although there are currently no official websites or APKs easily accessible, Crab Game offers users a fun and interesting experience with its multiplayer gameplay, many different challenges, and customizable crabs. However, we have provided a few unofficial ways for you to play this Steam game on your smartphone.
Hopefully, this article has given you enough information about "Crab Game Mobile: Can You Play Crab Game on Mobile?" Please leave a comment if you have any further questions or suggestions. You are free to make any additional suggestions you believe would be beneficial. Thank you for spending time reading this, and best wishes!
If you've any thoughts on Crab Game Mobile: Can you Play Crab Game on Mobile?, then feel free to drop in below comment box. Also, please subscribe to our DigitBin YouTube channel for videos tutorials. Cheers!