There might be several reasons to block certain websites in Safari for your Mac PC. If you're a parent who is worried about your child's internet exposure or a working individual who wishes to limit his/her internet usage, then the best option is to block certain websites.
Most school and educational PC come with pre-included settings where students are not able to access certain websites such as Facebook or Reddit because they are blocked in Safari. There are plenty of websites that harbor Adult Contents on the web. If your kids are using your Mac device to explore the internet, they can probably come across these websites, and such content can be harmful to kids.
And the same applies to your work PC, so you can block all such vulgar and non-productive websites in Safari on your Macbook or Mac PC. Personally, I block all non-productive websites such as Reddit, Facebook, etc, to limit my exposure to these websites during work. Thanks to the inbuilt blocking features in macOS, which makes this process very easy. If you also want to block access to websites on Safari, then here is what you gotta do.
How to Block Website in Safari for Mac?
In this article, you will learn the two basic methods to block any website in Safari for Mac users. It will help you to protect your kids from accessing harmful sites and to keep you productive at work.
Method 1. BlackList Websites in Safari From Paternal Controls
Step 1: Click on the Apple icon at the top left on the Menu bar and select System Preference.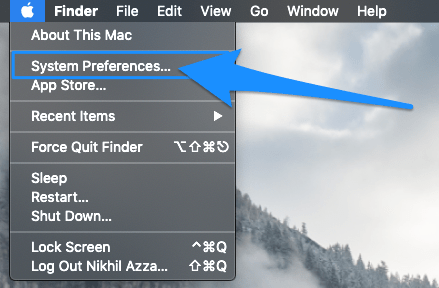 Step 2: Go to the Paternal Controls from many options in the System Preferences.

Step 3: Now, in the Paternal Controls window, on the left column, select the account that you want to put the restrictions on.
Then click on the Web tab at the right pane, and there select the option Try to limit access to adult websites. Even more, click on the Customize button and enter the website URL to blacklist it.
Step 4: After you have clicked on the Customize button, a new window will pop-up, there under the label Never allow these websites.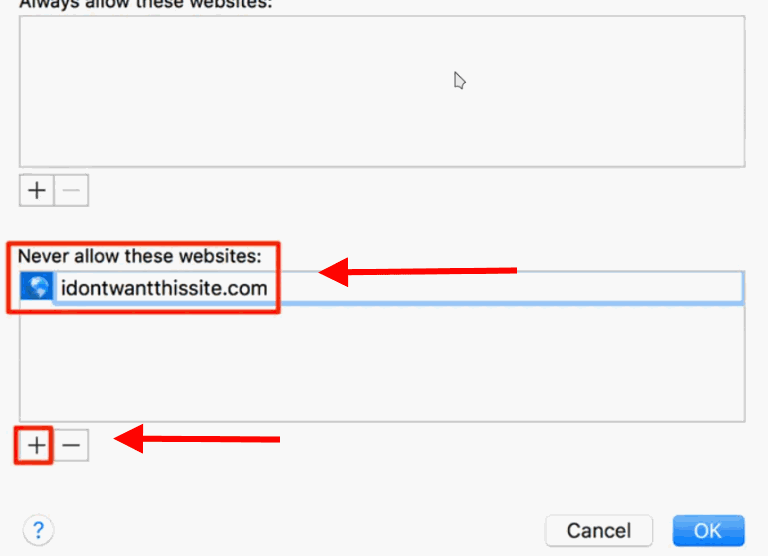 Click on the + button, enter the URL, and click on the OK button. This would block the websites immediately and won't load up in your Safari Browser.
Method 2. Using a Third-Party Application to Block Websites in Safari
Using paternal control might be confusing due to the steps involved in it. However, there is an easier way to block the websites in Safari. But first, you will have to download an application from the link here. Focus is a very simple application that can block websites, webpages in Safari, and other apps.
After you have downloaded the application, install it on your Mac device, and read the instructions given below to block the websites.
Step 1: Since the Focus application will be running, and you can access it from the top Menu Bar. Click the focus icon and select the Preferences option from the menu. Then in the Focus Preferences Window, go to the Blocking tab.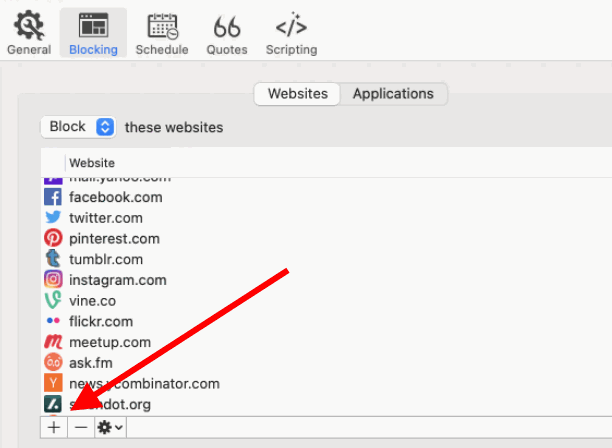 Step 2: Now, here, you can add as many websites as you want by simply clicking on the Plus (+) button below and entering the URL.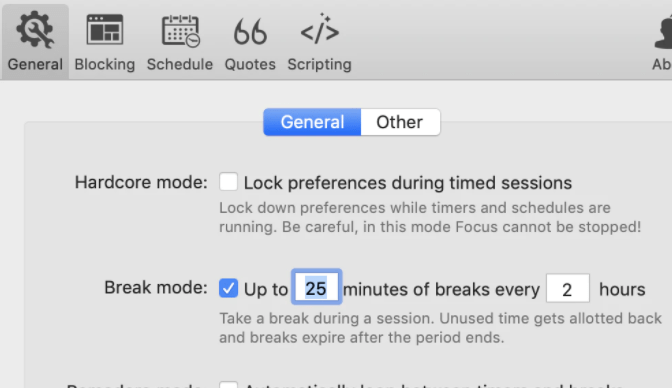 Step 3: After that, you can go to the General tab and set the session according to your preference.
Conclusion
The above methods are the easiest way to block any websites in Safari on Mac PC. However, one thing you should keep in mind that these settings will only work for the safari browser. Once you install other third-party browsers such as Chrome of Firefox, these settings might not work as usual.
If you've any thoughts on How to Block Website in Safari for Mac?, then feel free to drop in below comment box. Also, please subscribe to our DigitBin YouTube channel for videos tutorials. Cheers!