With the evolution of smartphone technology, smartphones have become the first preference of the users to play their favorite game. Every user has a taste of the games, some enjoy playing racing games while others love playing shooting games. If you're fond of playing shooting games on your iPhone, then this post is specially written for you. Here in this post, I will tell you the name of the 10 best shooting games for the iPhone.
Best Shooting Games for iPhone
Today you will see plenty of shooting games available on the iPhone app store. But settling on the best shooting game is a challenging task. Hence, our quick list will make you aware of the name of the best shooting games. So without taking much of your time, shall we explore the list of iPhone shooting games?
1. Guns of Boom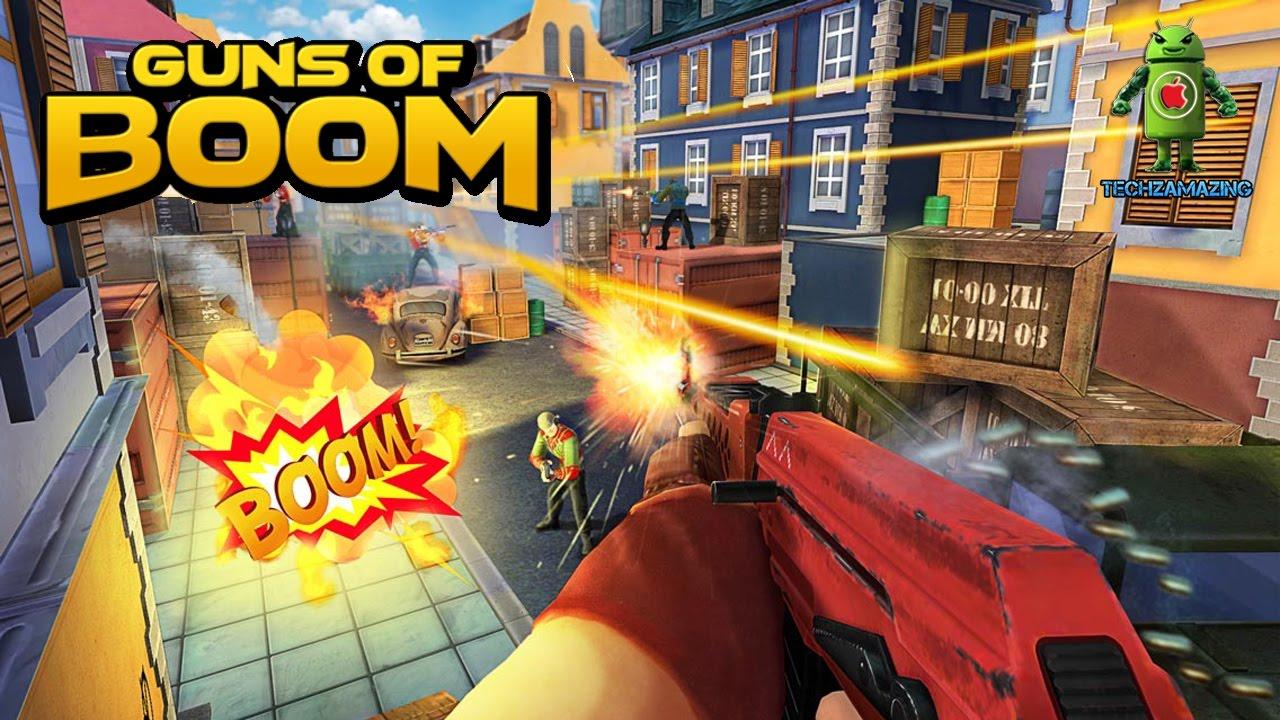 Guns of Boom is a massively popular first-person shooter game that delivers console-like 3D graphics feeling even on a small iPhone screen. This game comes with a small map that forces the players to stay close to each other, which means you can expect intense action.
This game also offers a wide choice of custom skins, powerful weapons, and gear that will not only enhance your gaming experience but also help you level up faster. You will fall in love with the amazing 3D graphics of the game. Moreover, you can customize the game graphics as per your preferences, which makes it a more suitable choice.
Download: Guns of Boom
2. Dead Trigger 2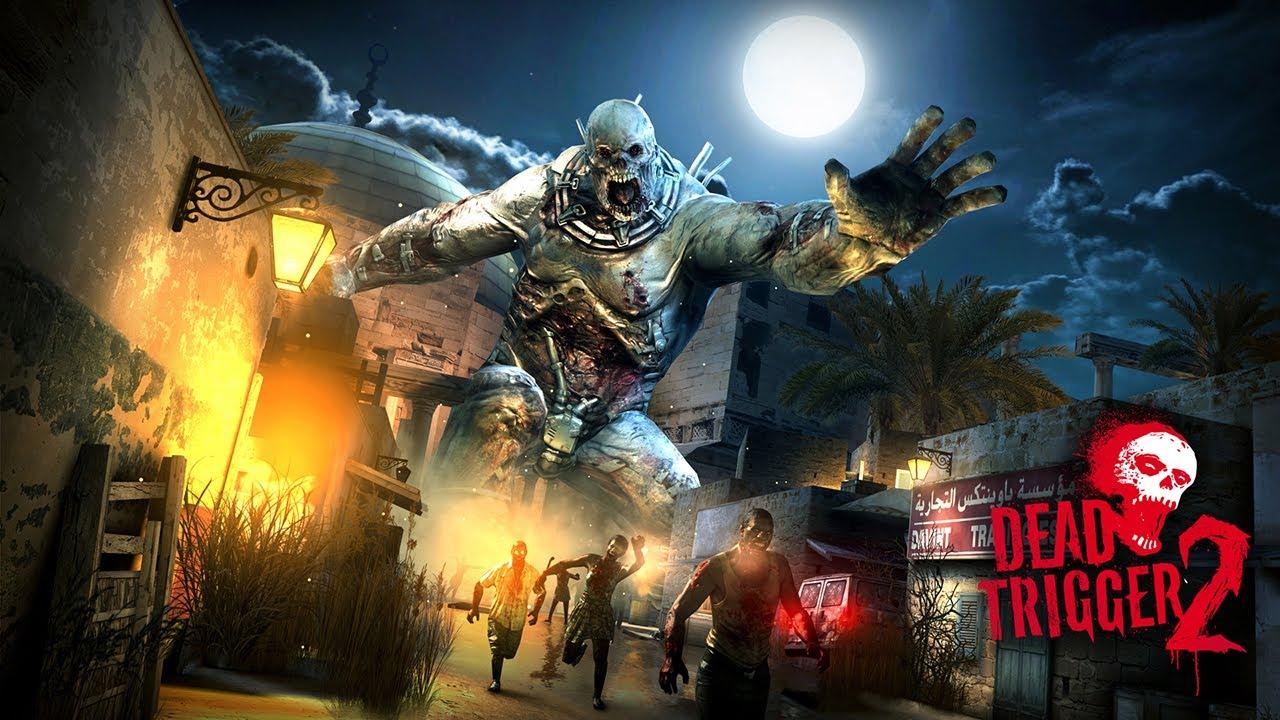 Dead Trigger 2 is another free offline shooting game for iPhone users. This game is based on a zombie theme where you have to do everything to survive. The game offers you a lot of powerful weapons to kill zombies.
Dead Trigger 2 has over 35 locations to explore, and the multiplayer mode of the game makes it more fun to play. You can play this game with the help of a touch screen or virtual joystick. If you are a fan of first-person shooting games, then Dead Trigger 2 will not disappoint you.
Download: Dead Trigger 2
3. Modern Combat 5: Blackout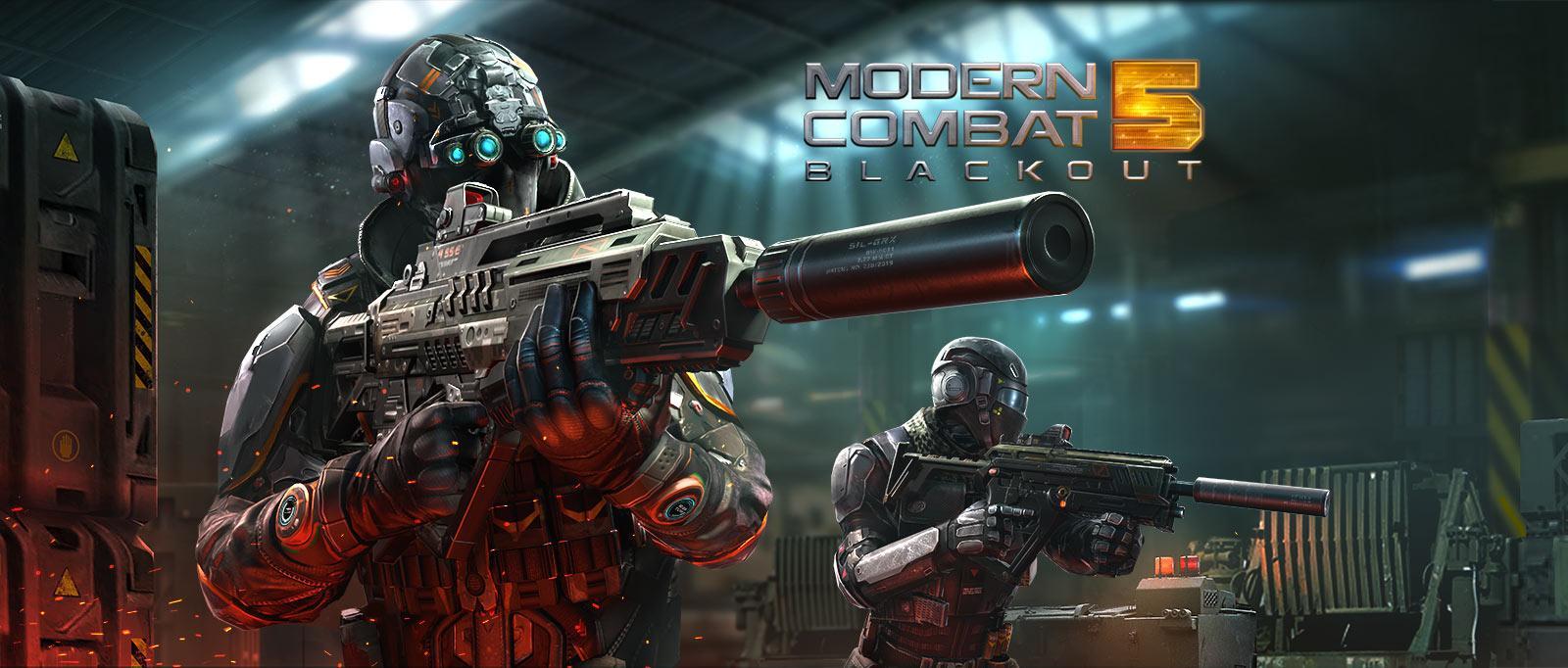 Modern Combat 5: Blackout is a first-person military-style shooting game. The game is packed with amazing graphics which will keep you engaged for hours. This game is the fifth installment of the most popular game, Modern Combat. Moreover, you can play this amazing shooting game on your iPhone completely free.
Modern Combat 5 offers you superior quality graphics and gameplay to keep you engaged for hours until your phone's battery drains to 0%. This game also has a multiplayer mode that lets you create your army. Intuitive and highly customizable controls will enhance your gaming experience.
Download: Modern Combat 5: Blackout
4. Critical Ops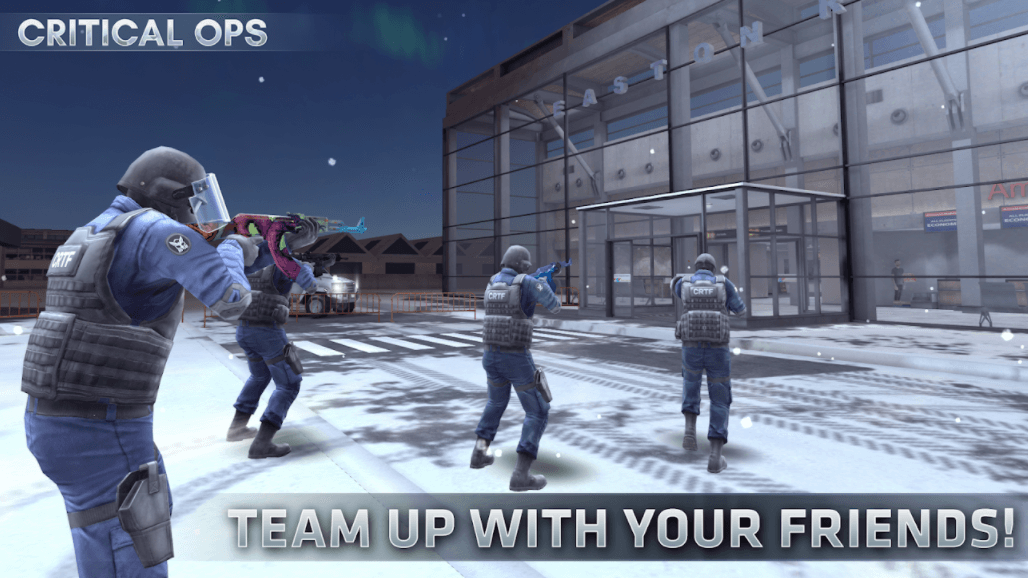 Have you ever played Counter-Strike? If yes, then you will fall in love with the Critical Ops? It is one of the best multiplayer first-person shooting games available for iPhone users that features crafted maps and challenging modes to test your skills.
Critical Ops is a military shooter game where your job is to fight against the terrorists with the help of bombs, grenades, guns, and many more. You can invite your friends to join in your battles. You can download the game from the app store freely.
Download: Critical Ops
5. Call of Duty: Mobile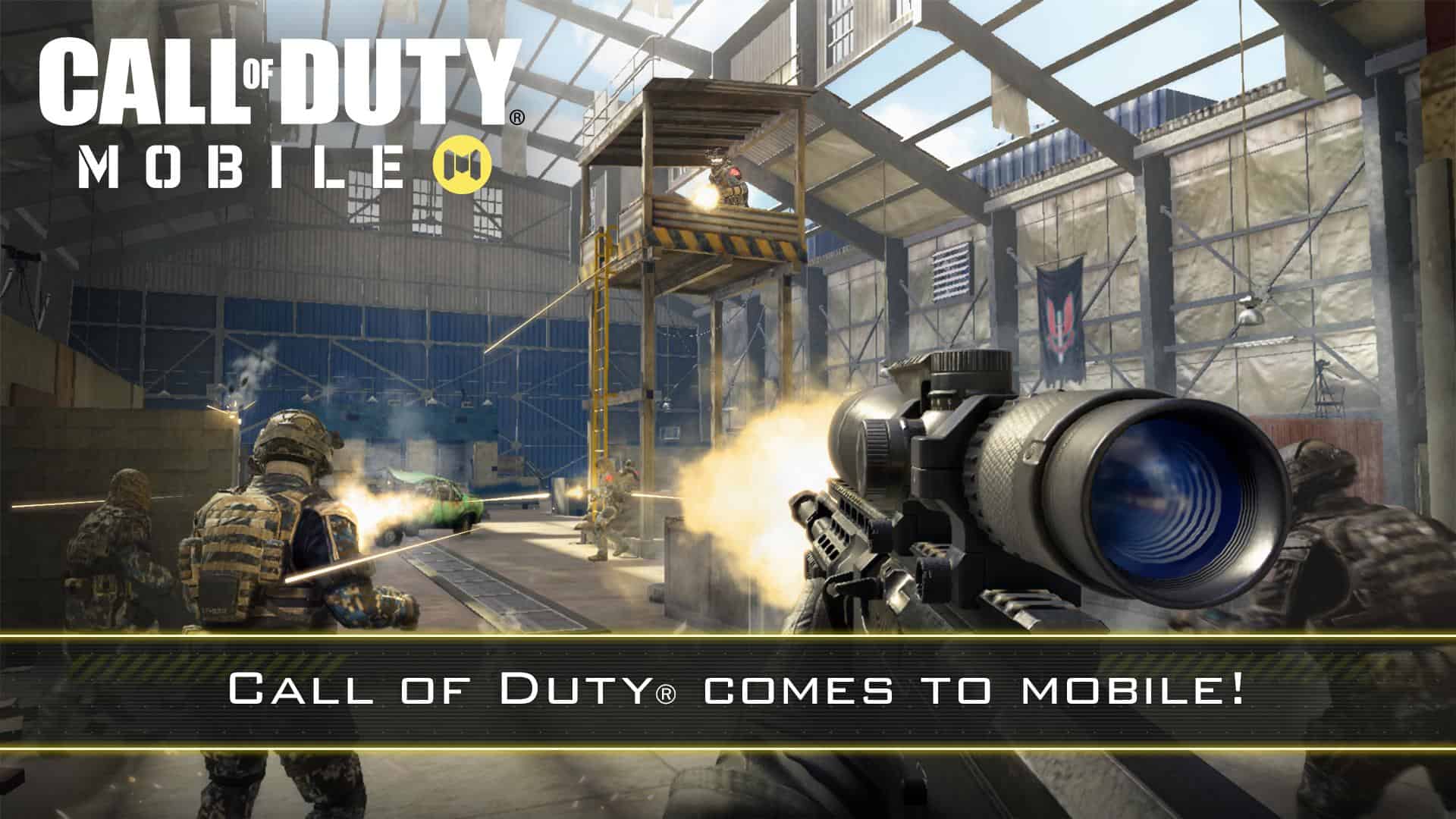 If you're a fan of the Call of the Duty PC version, then you will be glad to know that now you can play this amazing game even on your iPhone. The iPhone version of Call of Duty brings the same action-packed feature as the PC version.
Players can explore the iconic maps and characters, high-quality gameplay, stunning graphics, and sound from their iPhones. You can customize the game control as per your preference to make it more fun to play games.
Call of Duty is one of the best shooting games I have ever played on my iPhone, The game is available on the App Store free of cost.
Download: Call of Duty
6. Overkill 3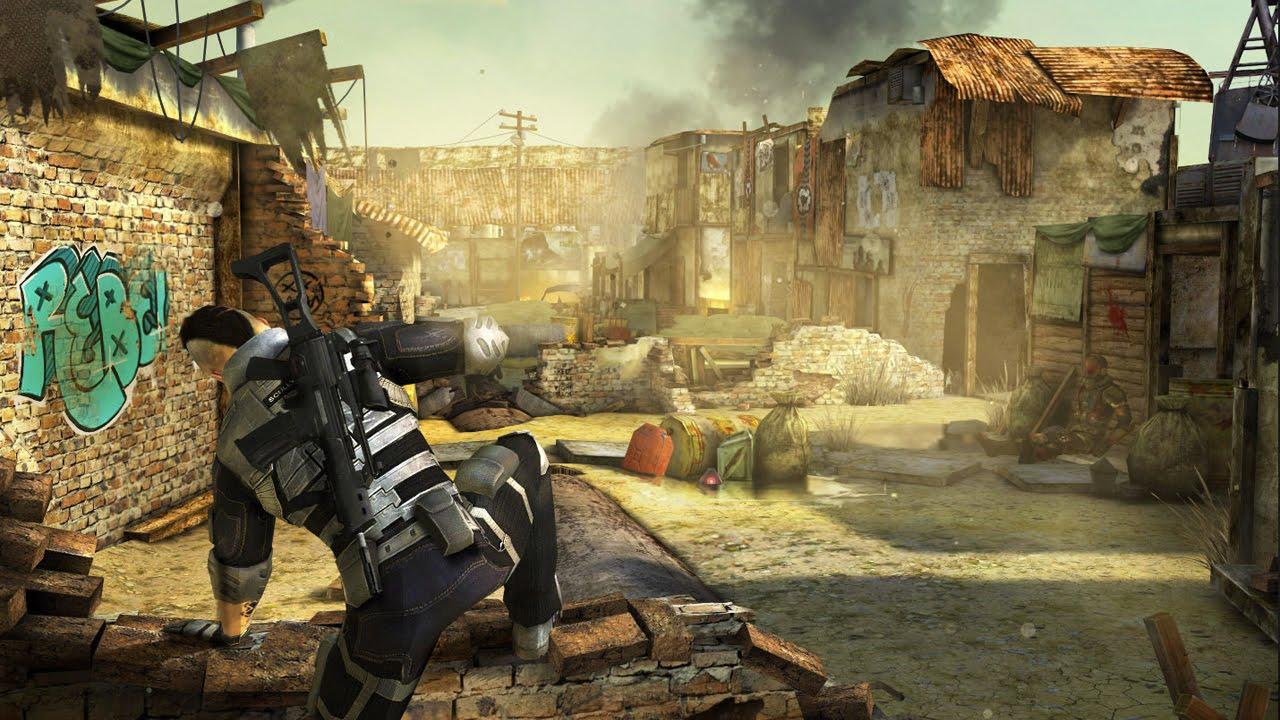 Overkill 3 is packed with an impressive story and stunning graphics. Humankind has lost its hope of survival. At that tough time, your job is to fight against the enemies while staying in your zone to protect humankind. You can only move left, right, and can hide behind the objects to protect yourself.
The interesting mode is heil mode, where you have to drop bullets while flying in the chopper. The game also has some other modes, such as endless mode, where your job is to protect a power generator that is the power source of the entire humankind. Along with these interesting modes, you also have the option to customize the gameplay to your preferences.
Download: Overkill 3
7. Bullet Force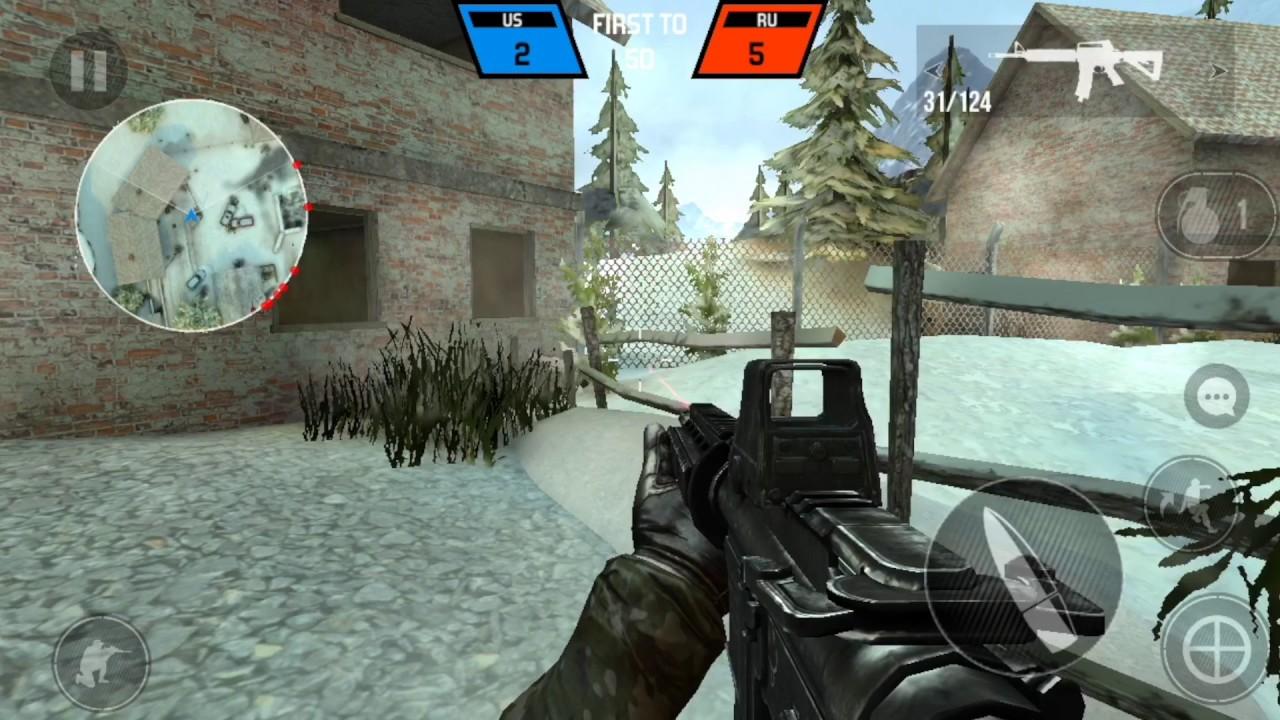 Bullet force is the first-person fast action 3d shooting game where you have to create your team and fight against the other 20-players using the iconic weapons. The best thing about the game is that it doesn't require an internet connection, you can play this game offline.
Bullet Force is packed with 4 game modes such as Deathmatch, Conquest, Free-for-all, and Gun Game. In all of these modes, you have to combat against other players. You can even create your own game by applying your custom settings.
Download: Bullet Force
8. Hitman Sniper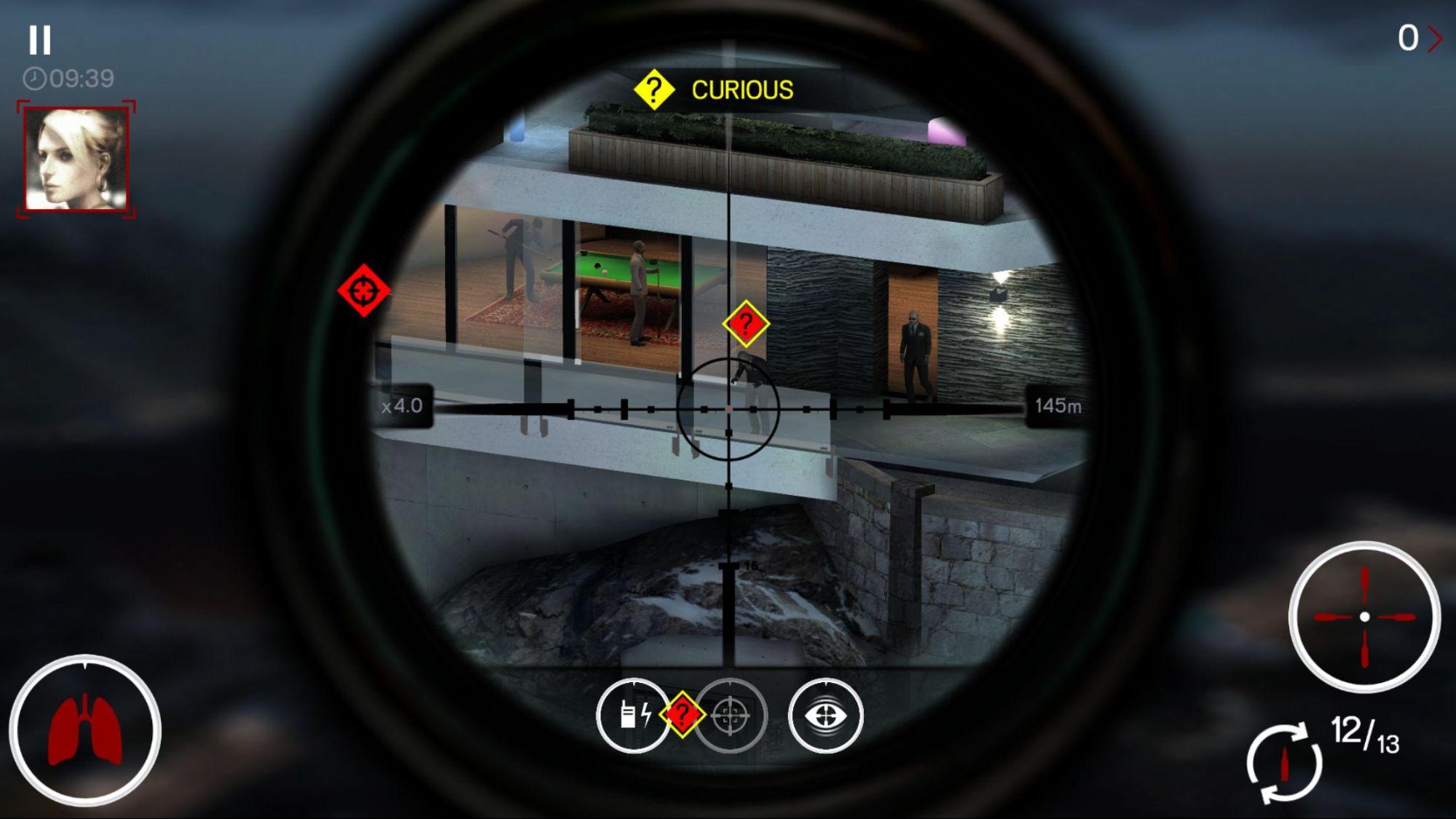 Hitman Sniper is based on a movie named Hitman. In this offline shooting game, you will play the role of a cold-blooded assassin who loves wearing a black suit. As an assassin, your job is to infiltrate the marked location and eliminate threats.
Apart from the regular sniper mode, this game also offers you a zombie mode where you kill zombies to survive. The game has over 150 missions and 11 different contracts to keep you engaged for hours.
Download: Hitman Sniper
9. Fortnite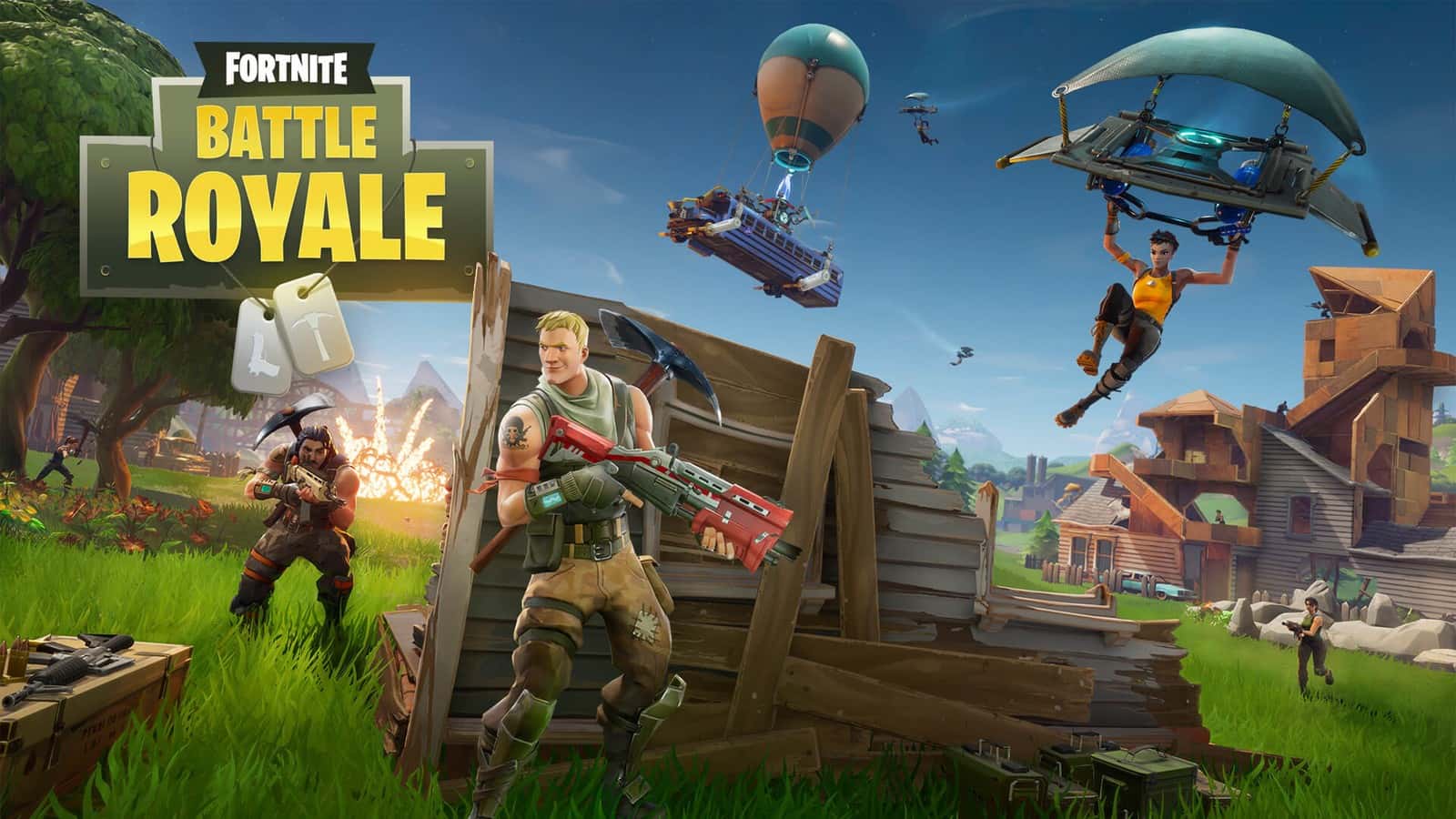 Fortnite is one of the epic shooting games that was first introduced on PC. Now iPhone users can also play this epic game. Fortnite is free to play a game where you will drop onto the island and you have to compete with other players to win the game.
The game is packed with powerful weapons and vehicles, which makes the game more interesting. The iPhone version of Fortnite delivers a similar PC gameplay experience. To play this game, you have to connect to the internet.
Download: Fortnite
10. AfterPulse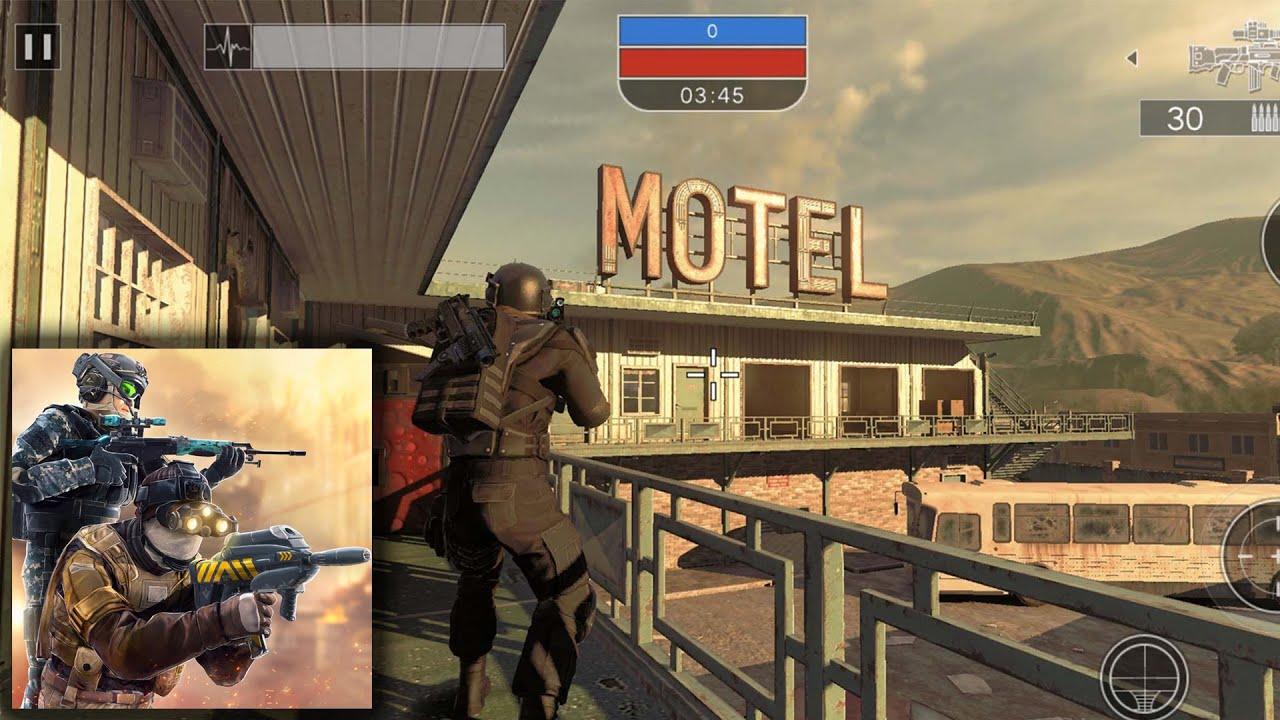 AfterPulse is a new 3D shooting game that allows gaming enthusiasts to experience real army actions on iPhone. The game has cutting-edge physically-based graphics that create an extraordinary gaming environment.
AfterPulse hosts a wide range of army weapons and armors. This game has 5 different multiplayer modes to test your army's combat skills.
AfterPulse is mostly a third-person shooting game for iPhone, but also offers a first-person viewing experience to make gameplay more interesting.
Download: AfterPulse
11. Shadowgun Legends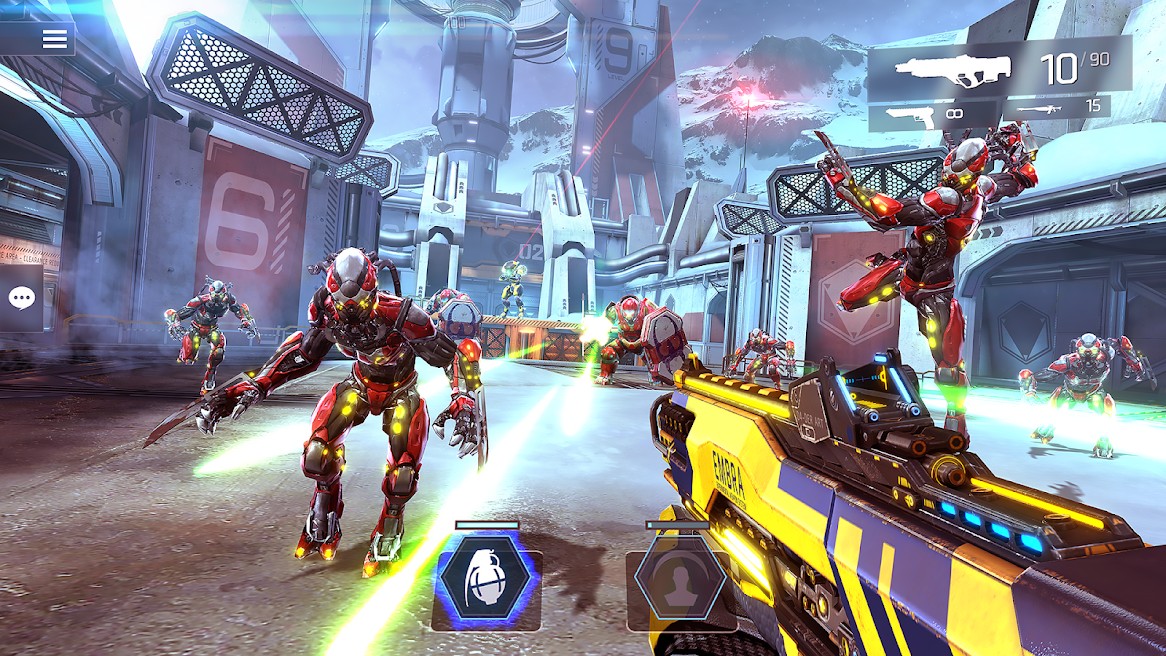 If you ever had a dream of saving the world in the time of alien apocalypse, then Shadowgun Legends is the game for you. Instead of shooting down real people, the game revolves around fighting against aliens. The game has a very intuitive storyline that you will follow while becoming the hero for the planet.
Shadowgun Legends features a wide variety of weapons and load-outs that you can customize as per your desire. The game also allows you to use superhuman attacks to knock out aliens in just one blow.
Download: Shadowgun Legends
12. Into the Dead 2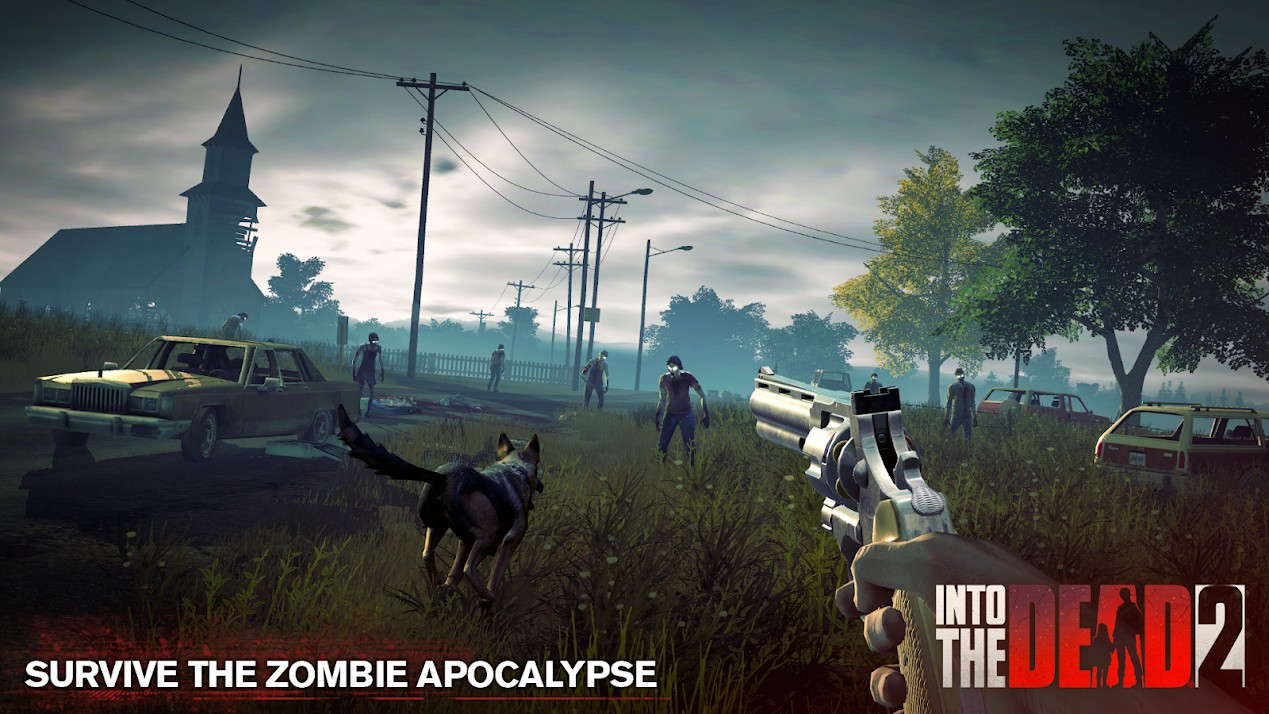 Into the Dead 2 is another apocalypse game, but here instead of fighting against aliens, you will be saving your family from the zombies. The gameplay is very simple, you need to keep running if you want to stay alive. You will get different weapons and resources to kill zombies that come in your path. Into the Dead 2 has different varieties of guns you can use to smack out the heads of hordes of undead.
Download: Into the Dead 2
Last Take
Gaming is probably one of the best ways to kill boredom. The above-stated offline shooting games can keep you engaging for hours. These games are available free of cost and will become your best friend to kill your boredom.
If you have any suggestions that we should add to our list of the 10 best shooting games for the iPhone, let us know. At last, share with us which game you have chosen, and how was your experience with the chosen game.
If you've any thoughts on Top Best Action Shooting Game for iPhone, then feel free to drop in below comment box. Also, please subscribe to our DigitBin YouTube channel for videos tutorials. Cheers!