Lightweight Linux distributions have saved millions of aging desktops and laptops that end up in a landfill. Manufacturers don't support older hardware because they lay down new plans to sell upcoming desktop and laptop line up to the consumers. Linux operating system is not influenced by corporate and tech giants, which has enabled the community to develop exceptional software. We will look at six lightweight Linux distributions that I have used over the years, and they will bring your machine back to life.
How old a Computer are we Talking About?
Older computers have outdated generation hardware, which tends to age with time and usage. I own a 2007 Pentium Dual-Core E2180 combined with an Intel motherboard, and it has aged extremely well. Aging hardware slows down with time, and they lose its integrity over the years.
We don't recommend readers to continue using a degraded machine because they are nothing but a shadow of former self.
Our testing rig specifications:
Processor: AMD A4-6210 (Low-end 4-Core CPU and no threads)
RAM: 4 GB DDR3L (3.3 GB usable)
Storage: 120 GB SSD (Standard)
Graphics: Integrated R3 graphics (APU-series)
The low-end AMD processor is released on April 29, 2014, making it a suitable benchmark machine for comparison.
Minimum System Requirements:
Processor: Dual-Core
RAM: 1 GB (2 GB is recommended to use modern programs)
Storage: 120 GB SSD (Invest on standard SSD)
Graphics: Integrated graphics (256 MB video memory)
You can try Linux distribution in a USB Flash Drive without installing it on the PC.
I can assure you that a 10-years old desktop or laptop will run the latest lightweight Linux distribution. I implore the readers to choose LTS (Long-term support) editions since they have longer software and security support from Canonical and community developers.
Here are the Best Best Lightweight Linux Distributions for Old Computers to Boost your Experience
Lubuntu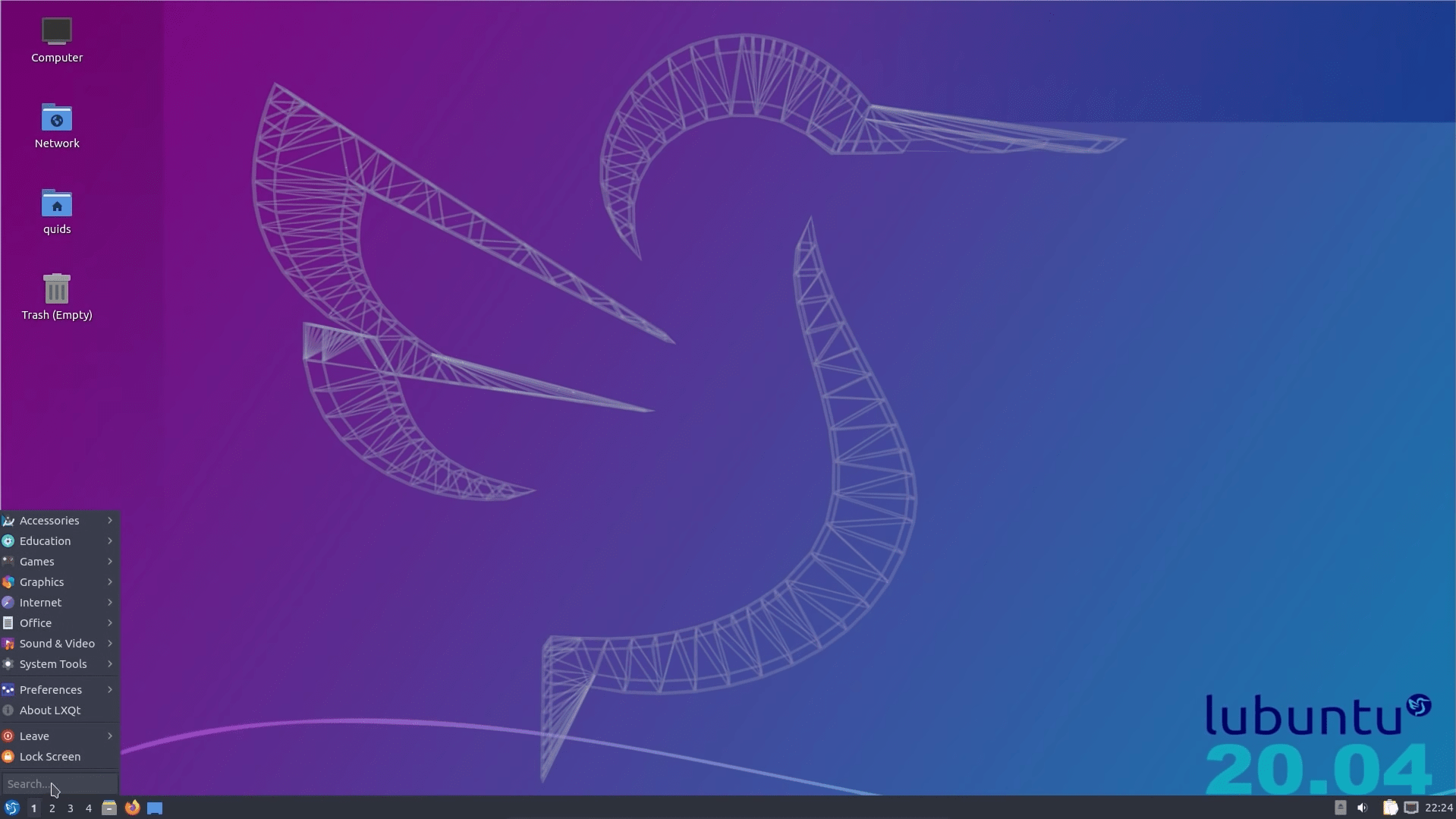 The developer came up with the name Lubuntu by merging the two worlds, and they are lightweight + Ubuntu. The distribution name itself says a lot, and it is indeed a lightweight operating system. Lubuntu is the first Linux OS that I tried several years ago.
Lubuntu surprised me when I cross-checked the idle RAM usage, and the lowest was 300 MB. The CPU usage was minimum on the Pentium E2180 processor, and that's what piqued my interest to learn about Linux in the first place.
The distribution is based on Ubuntu 20.4 coupled with LXQt desktop to bring modern functions in a lighter package. The developer disabled all animations to tone down the graphics usage, and it will also decrease the load on the CPU.
The UI is similar to Windows XP, and I love it because it reminds me of the minimalism and straightforward approach that XP had in its glorious days. Users get all basic utilities such as browser, calculator, office, VLC media player, games, and more.
Lubuntu is an excellent operating system for low-end machines rocking 1 GB RAM, a 1 GHz processor, and a slower hard drive.
Try Lubuntu 20.04.2 LTS (Focal Fossa)
Zorin OS Lite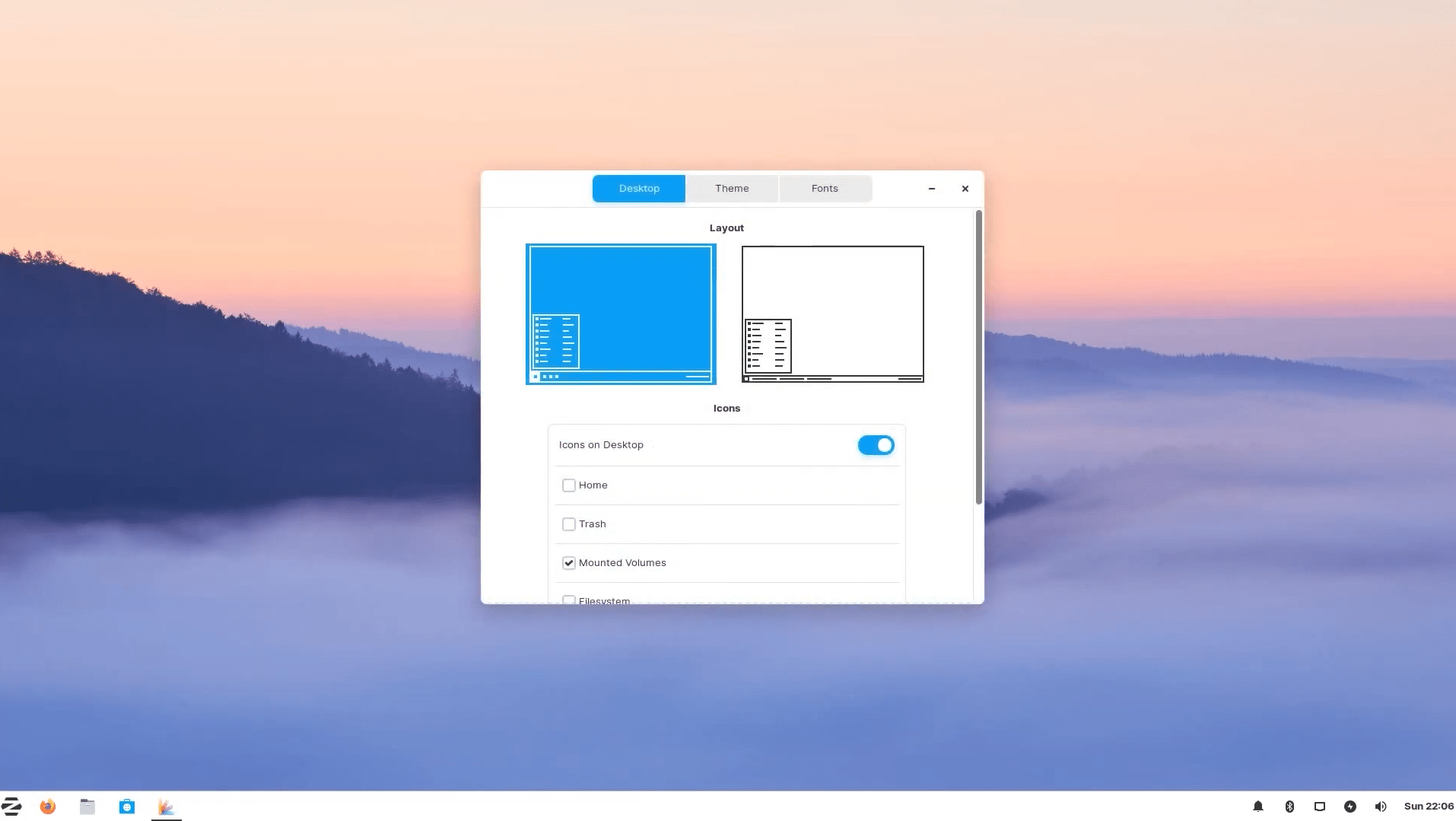 An Ireland-based company develops Zorin OS, and they have introduced multiple editions. The Ubuntu-based Zorin OS brings modern features, functions, and performance to the table.
The Lite edition is based on Ubuntu Bionic Beaver, and I was a little disappointed by it during the initial days, only to change my opinion later. I understood why Zorin Group chose Ubuntu 18.4 in 2020 because it is stable, and I experienced it in day-to-day usage.
The XFCE layout loads windows, programs, and features faster. There wasn't even a moment where I felt using an older machine, and it truly restored my confidence to stick with the older laptop.
Zorin Appearance is a unique program to customize the user interface, and you will love it. XFCE layout always left an outdated impression on me, but the Zorin developer's creative touch transformed the UI suitable for modern users.
However, it doesn't have night mode or night light to ease the blue rays from the screen. I do consider the night light feature essential for heavy users, and that is why I shifted to something else.
If I have to sum up the Lite edition in three words, then this is how I would describe it, "beautiful, stable, and professional user-interface."
Bodhi Linux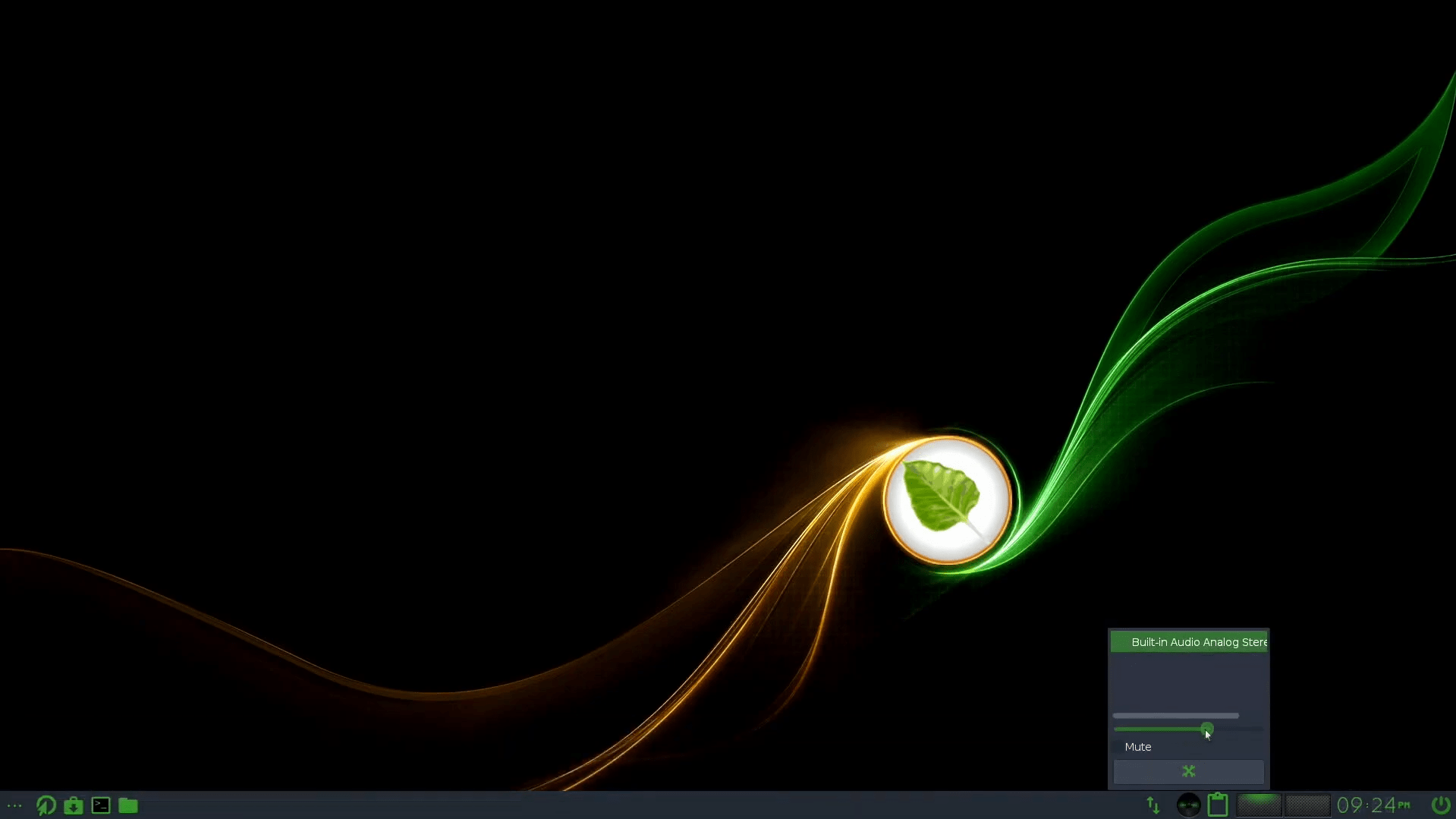 Bodhi Linux's existence itself defines minimalism and the lightweight category.
The developers have maintained a modern look without compromising performance and quality. I have witnessed several distributions that giving up on the aesthetic side to compensate for performance. I must say that Bodhi Linux is eye-candy for users who crave the green color scheme.
Animations are something that has piqued my interest, and it makes the overall experience elegant. Our 2007 Dual-Core machine struggled to keep up with the animations, and it took half a second to view the menu, which sums up the performance aspect here. I would have turned off the animations if the machine was my daily driver because I rather lose the spark for the extra performance.
Bodhi Linux functionality is similar to what other Ubuntu-based operating systems are like, and it won't disappoint you at all. The 64-bit software is based on the 20.4 LTS project. Meanwhile, the 32-bit software is based on the 18.4 LTS project.
Kubuntu


The combination of KDE and Ubuntu is what makes Kubuntu, and I love it. I don't think that I can find a KDE-based distribution that is stable and customizable like Kubuntu. My primary Linux distribution in the laptop is Kubuntu, and there are a few reasons why I choose it.
I have been using Kubuntu 20.4 LTS for a long time, and it's getting snappier with time. We have to thank KDE developers for making software that works efficiently on older machines. The 20.4 (LTS) edition consumes less than 512 MB in an idle state, and that's what I love about it.
I have opened Firefox (3 tabs), Word (1 document), folder, Spotify, Discord, and yet, the RAM usage is less than 2.1 GB.
My laptop did not suffer from performance decline despite running multiple heavy programs in the background. Kubuntu has eliminated the "I should buy a new laptop" necessity feeling from my heart as it makes my laptop feel superior in day-to-day tasks.
Always choose KDE based on the LTS version. However, my 2007 Dual-Core PC struggled to run Kubuntu, but I'm strongly pushing the KDE flavor in your recommendation books.
Peppermint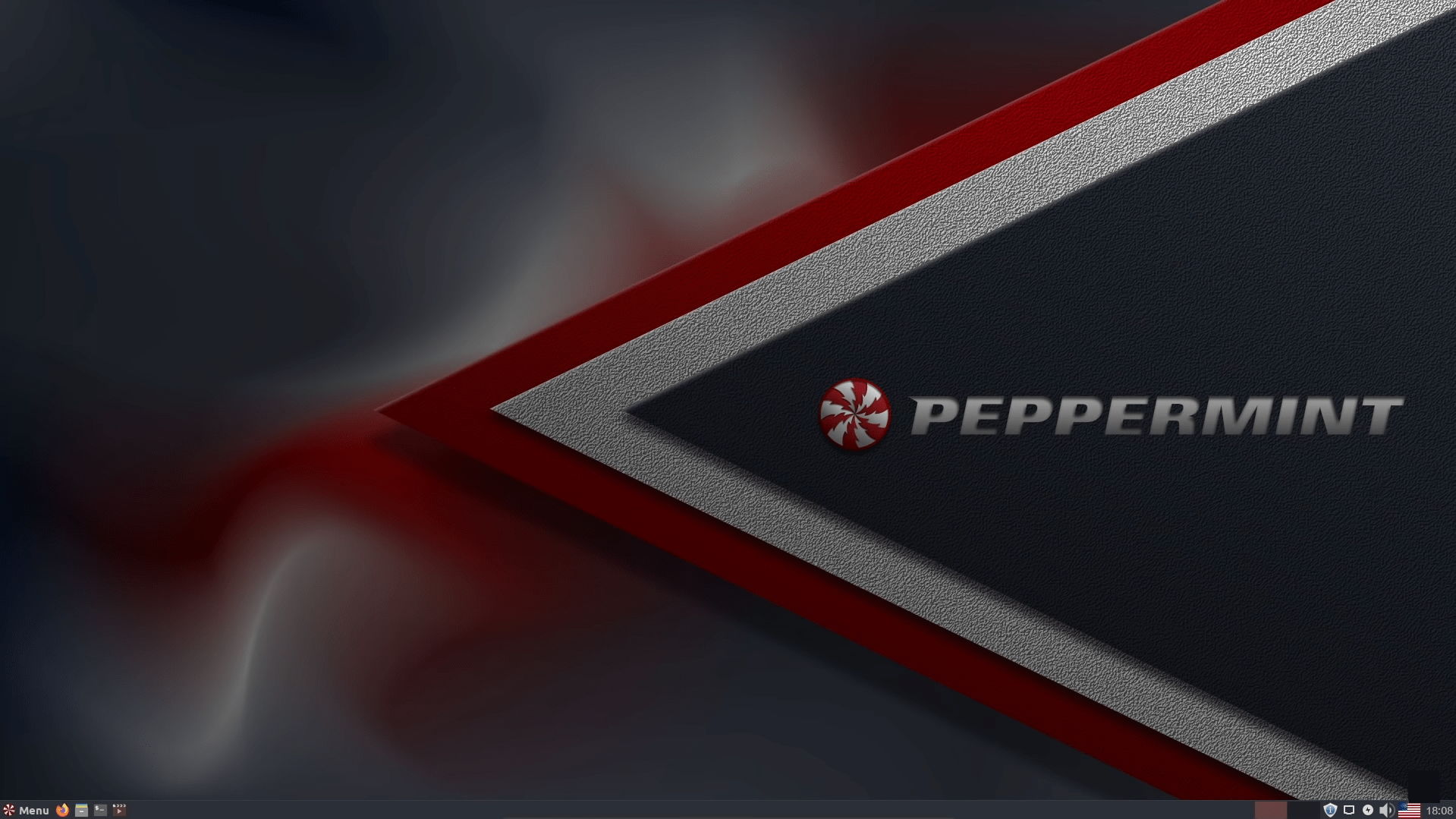 Peppermint Linux is my choice for a 15-years old machine, and I'm not kidding.
Peppermint is based on XFCE, and it is known to consume fewer hardware resources while leaving room for more tasks. The developers removed heavy animations from the distribution, so your old desktop GPU doesn't have to bear the burden.
The gray and brown-red color scheme maintains a low profile and doesn't attract unnecessary attention. The desktop user interface is similar to other Linux distributions, and there is no learning curve here.
I have run the software on a 2007 Dual-Core PC, and I did not experience any performance issues. I was rather captivated by the overall experience of how efficient the software was running on older hardware. Any 1 GB or 2 GB RAM-powered machine can handle Peppermint Linux, and you can boost the performance with an SSD.
Puppy Linux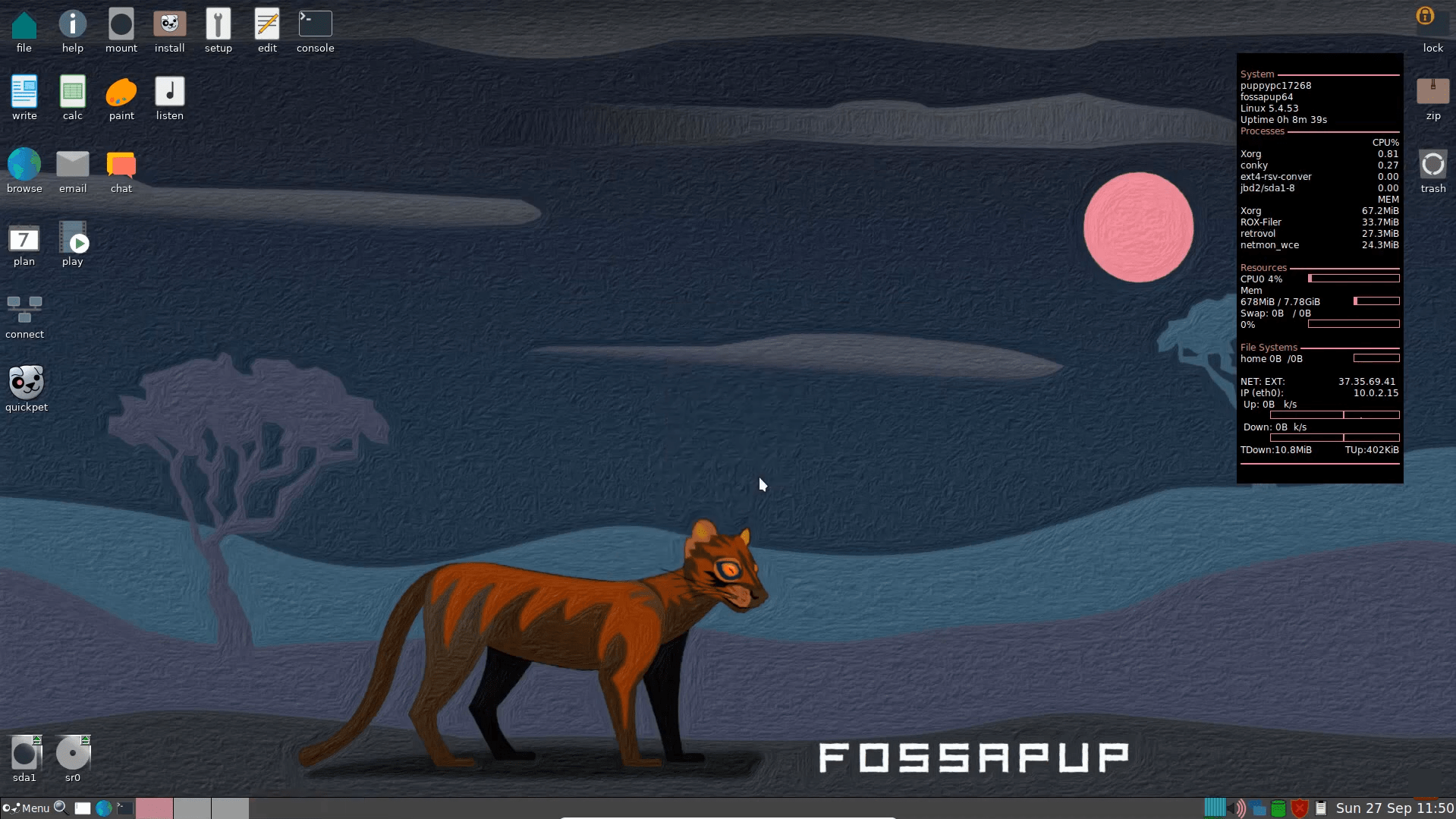 I cannot end the lightweight Linux OS segment without mentioning Puppy Linux.
Puppy Linux may sound cute and unappealing to several professionals, but it is the epitome of lightweight distribution.
The operating system package is relatively lower than 350 MB in total. The official developers believe in stability and performance, and that is why it is based on Ubuntu Focal Fossa (LTS) edition. The software is based on Ubuntu 20.4 (LTS), so you get modern features on a lighter package.
The package includes 32-bit and 64-bit editions, so you don't have to worry about architecture compatibility. However, Ubuntu dropped 32-bit support from the 20.04 (LTS) edition, so you have to download Bionic Beaver 18.4 (LTS) edition for 32-bit support.
A puppy is a growing animal, but Puppy Linux is a full-fledged operating system, where you get all basic programs and add-ons required to explore computing. Puppy Linux works flawlessly on 1 GB RAM and a 1 GHz processor, making it efficient software.
Bottom Line
Here's my take on lightweight Linux distributions that I have installed and tested for a year or so. I have suggested only six distributions out of many because I found this Linux software efficient, stable, and worth your time. I kept hardware resources and manufacturing date in mind, which makes the mentioned distributions worth your attention. Let us know which Linux distro have you chose in the comment section below.
If you've any thoughts on Best Lightweight Linux Distributions for Old Computers, then feel free to drop in below comment box. Also, please subscribe to our DigitBin YouTube channel for videos tutorials. Cheers!