OnePlus is one of the most sought out premium smartphone brands in the market presently. The features, specs, and power pumped into the phone make it the best mobile phone to have for the given price. The phone boots number of features one popular feature which comes with the smartphone is a Fingerprint Scanner.
The older OnePlus Models came with physical Scanners but the new phones come with an under-display finger scanner. And one major issue faced on these fingerprint scanners is, the Scanner is not able to recognize the Fingerprint and it shows some error message 'Finger Moved Fast, Please Try Again'.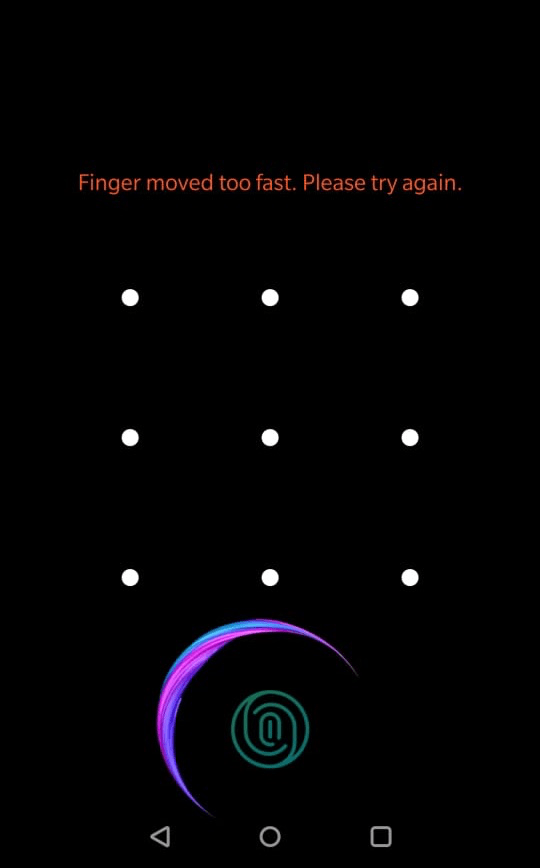 The Fingerprint acts as a tough layer of security for the device as it uses the biometrics of the finger to detect the original users of the phone. Though it is important to note that this scanner is fast to recognize but they need good milliseconds along with proper finger imprint to unlock the device or apps. If you think you are facing this issue constantly follow along to fix the error;
How to Fix OnePlus Fingerprint 'Finger Moved Too Fast'?
Here are Few Best Methods to Fix this Annoying Fingerprint Scanner Error on your OnePlus Mobile
Re-Add your Fingerprint
Well, throughout the day, we go to work, do our daily chores, which worms out our hands. If your device fails to recognize your fingerprint, then you should try re-adding your fingerprint. Besides, there are times where if you do not properly set the fingerprint, it can cause such fingerprint issues. First of all, delete all the previously stored fingerprints. To do that,
Go to Settings.
Head over to Security & lock screen.


Then Fingerprint.
You will be asked to enter your PIN or Password.
Enter the PIN or Password to enter the Fingerprint menu.
Delete all the stored fingerprint readings by clicking the trash icon next to each one of them.

Now Restart the Device (or else it may not add any fingerprint and show some error message)
Once the phone is rebooted, in the same menu, tap the Add fingerprint option.
You can add as many fingerprints as you want, but make sure to have a proper impression so that every corner of your fingerprint is scanned by the reader.
Free Up Internal Storage
Don't know how they are linked but many smartphone users from multiple brands have reported that a fully filled internal storage is causing the fingerprint to not function properly. I recommend you to please clean up the internal storage. You need to keep at least a few GB of storage for apps data to be properly stored without causing any complications.
Clear OnePlus Cache
The following steps may vary slightly. Read the screen instructions carefully.
Step 1. Turn off your phone
Step 2. Now, to get into the recovery menu. Press Volume Down + Power Button until you get into the recovery menu.
Step 3. Select Wipe Data and Cache option and then select the Wipe Cache option.
Step 4. Tap the Yes, option when asked to confirm.
Step 5. Reboot your phone.
Fingerprint Registration Error
Step 1. Go to Setting → App and select Show system app.
Step 2. Here force-stop com.fingerprints.serviceext
Step 3. Now Reboot in Safe mode.
To reboot in safe mode, long-press the Power Button on the side of the phone.
When you see the Power OFF option on-screen long press on the Power Off option.
You will see Reboot in SafeMode, tap yes.
Step 4. Once in safe mode again register your fingerprint. Done!
The first solution itself will fix the issue on your OnePlusmobile but in case these don't work then follow other methods listed below.
If you've any thoughts on 'Finger Moved Too Fast' Fingerprint Scanner Issue on OnePlus, then feel free to drop in below comment box. Also, please subscribe to our DigitBin YouTube channel for videos tutorials. Cheers!