Bluetooth is now an old story for transferring files, as a lot of cross-platform sharing applications have turned it down. However, it is still one of the most useful features that allow you to connect to other device peripherals. In my case, I keep my Bluetooth turned on as I am using it to connect my earphones to my Samsung smartphone. Bluetooth is one of the most vulnerable parts of Samsung One UI software, as it has multiple issues with Bluetooth connectivity. If you are using a Samsung device, you must have had trouble with your Bluetooth connectivity.
Samsung mobiles have shown hefty issues with their Bluetooth connectivity time over time. It's almost an everyday thing to encounter pairing issues whenever connecting to a new device. Therefore, I thought to bring some of the most efficient ways to deal with this issue and establish an effortless connection with your BlueTooth accessories.
How to Fix Samsung Mobile Bluetooth Pairing?
Samsung users generally come up with this issue at the time of pairing to a new device or sometimes even during connecting to a paired device. This article will see all the general solutions to fix this problem with your Samsung mobile.
Check if your Bluetooth is Turned On
Before moving on to the other options, the most basic step is to make sure if your Bluetooth connection is enabled or not. And if it has been turned on for a while, but you still can't access the other device, try turning off your Bluetooth connection and again turn it on.
This will re-establish your Bluetooth connection, which will help in scanning new devices available within the region.
Check for Current Connections
If you are already connected to some other device or accessories, you won't be able to establish another connection. Therefore, in order to check that, follow the steps given below:
Open your device Settings.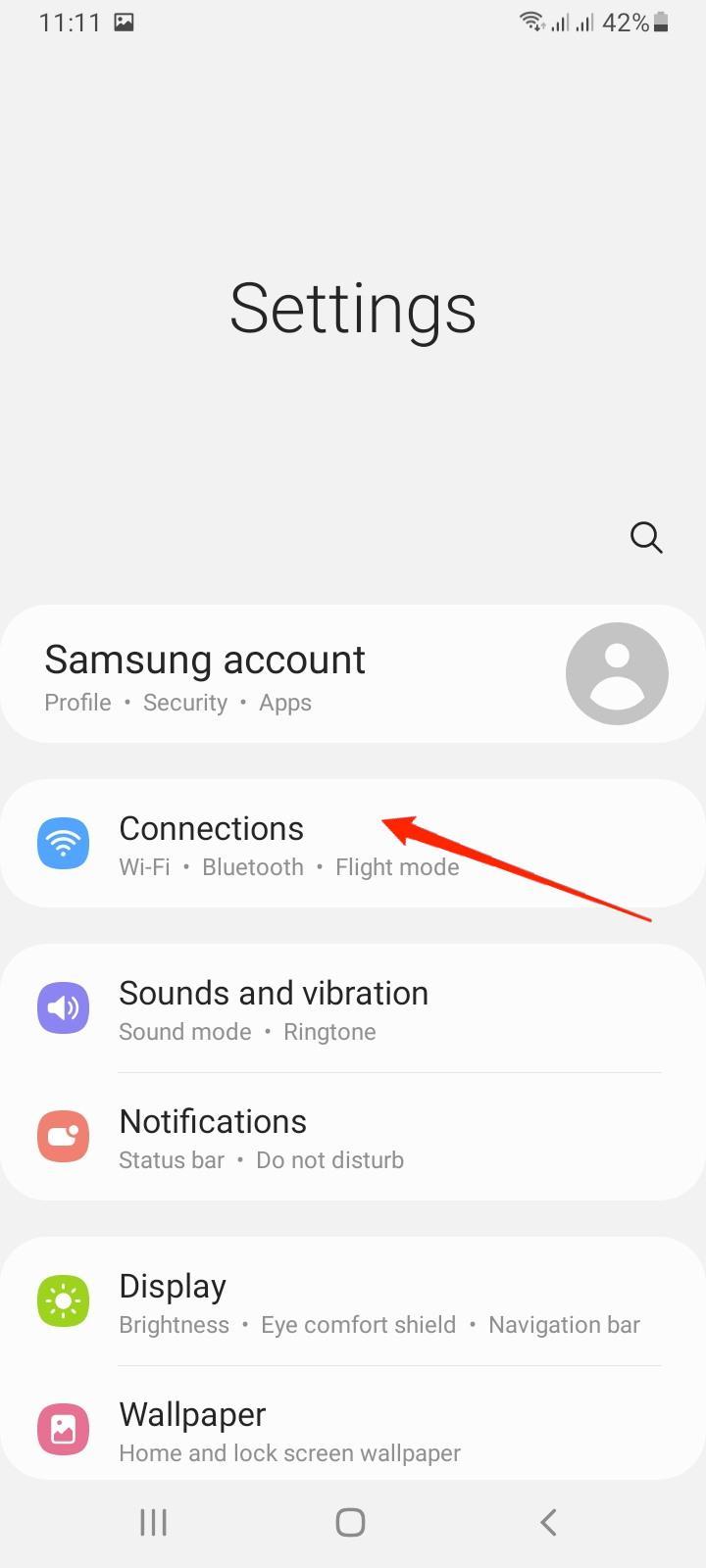 Tap on the Connections tab.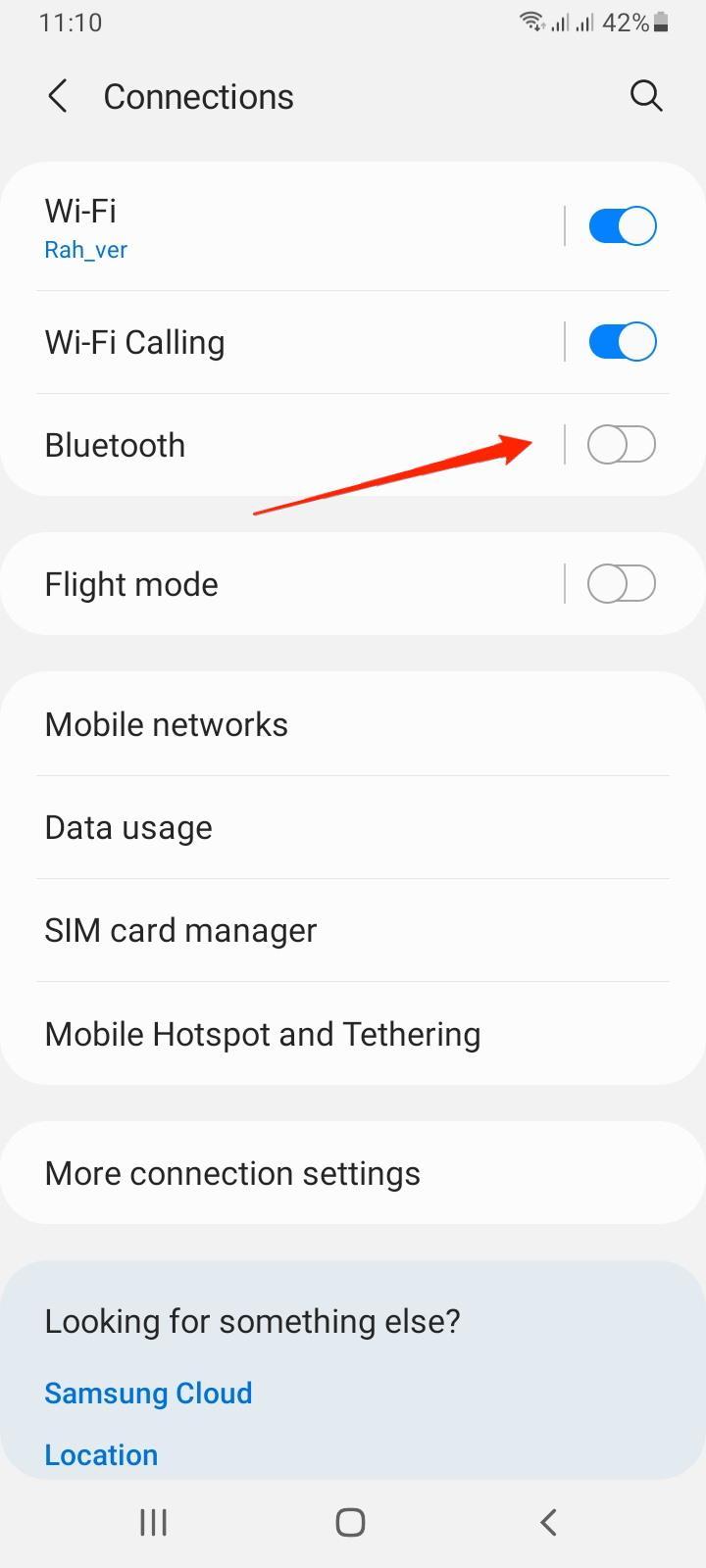 Click on the Bluetooth option.
If your device is already connected to another device over Bluetooth, disconnect it; and try pairing with the device you want to.
Make Sure the other Bluetooth Device is Within Range
In order to connect two devices via Bluetooth, both the devices must be within a range of 30 feet or less. Sometimes, this distance might even vary according to the devices and the type of environment. So, if both the devices are at a distance, move closer to the other device and try connecting again.
Verify the other Device has Bluetooth Turned On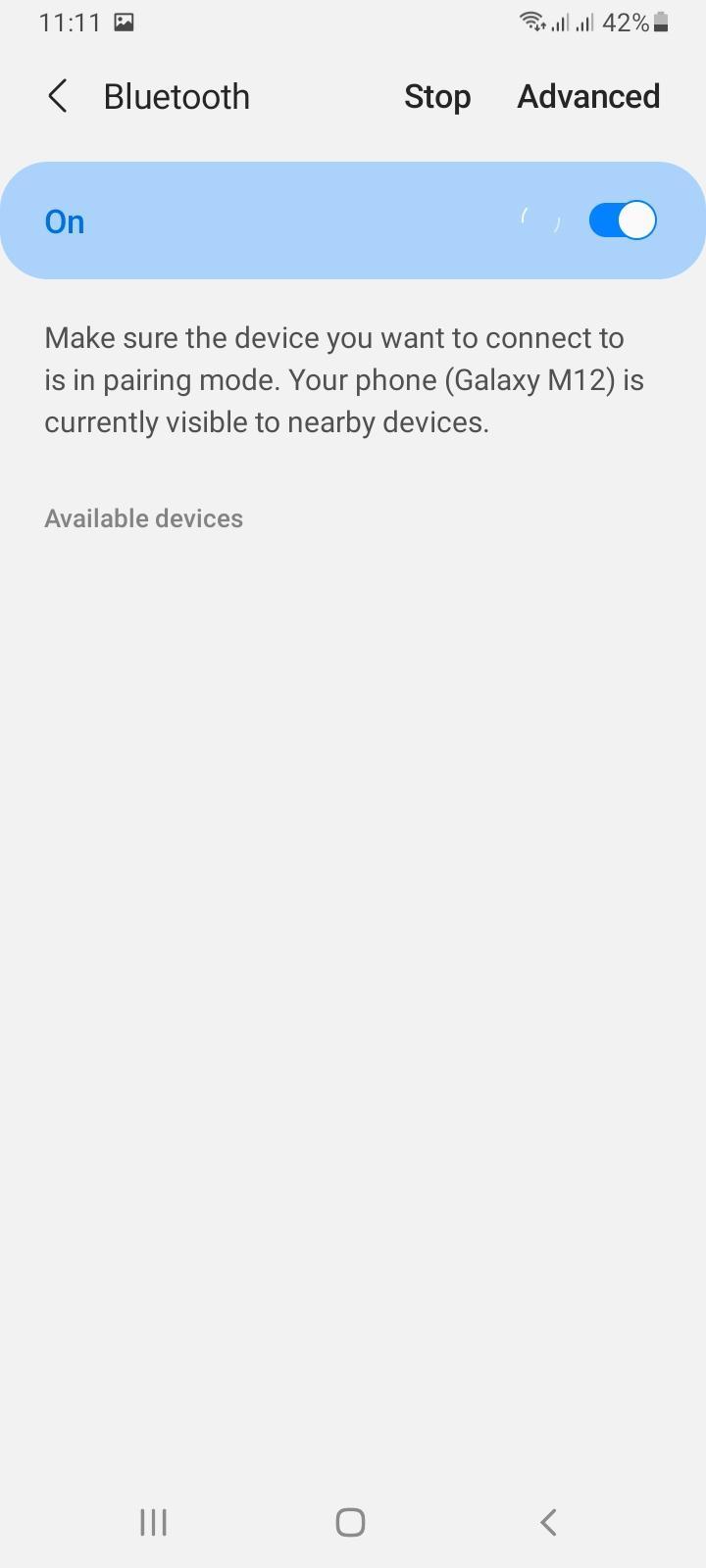 Whether you want to connect your device to some other cellphone, smartwatch, earphone, or any other accessories, the Bluetooth connection needs to be turned on from both ends. So, make sure that the connection has been turned on in the device that is to be connected.
Restart Both Devices
If the problem seems to persist even after you have checked all the above measures, it is a good idea to restart both the devices before establishing the connection once again.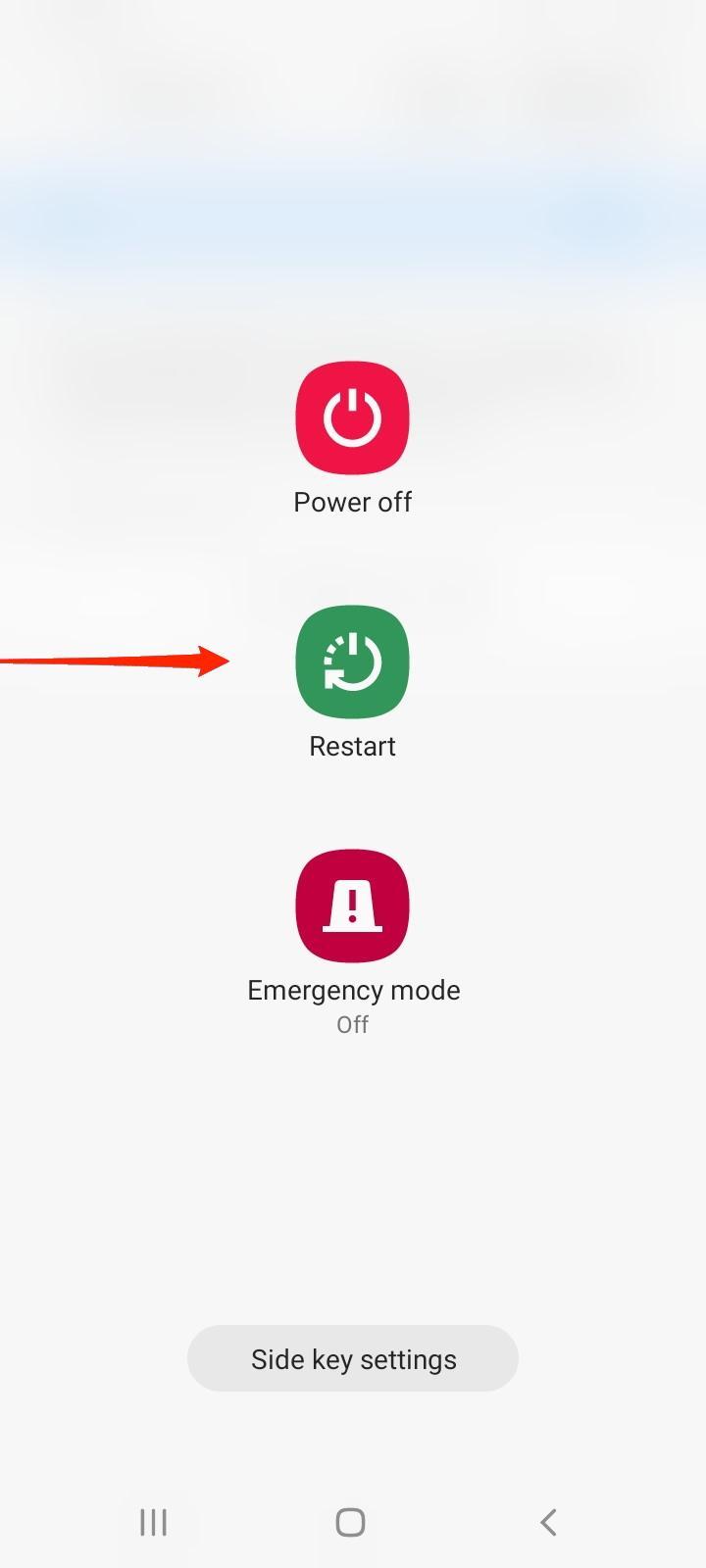 A fresh start is probably expected to remove all sorts of glitches from the devices. Besides, it will also establish a fresh connection between the devices, which might give you a positive result.
Clear Bluetooth Cache
Bluetooth app holds the data of all previous devices or peripherals you connected with Bluetooth. Such data is cached in the Bluetooth app for easy device connection. But if this cache data is corrupted then it will not let you connect Bluetooth. To fix this, you have to clear the Bluetooth cache and data.
Open Settings on your device and navigate to Apps.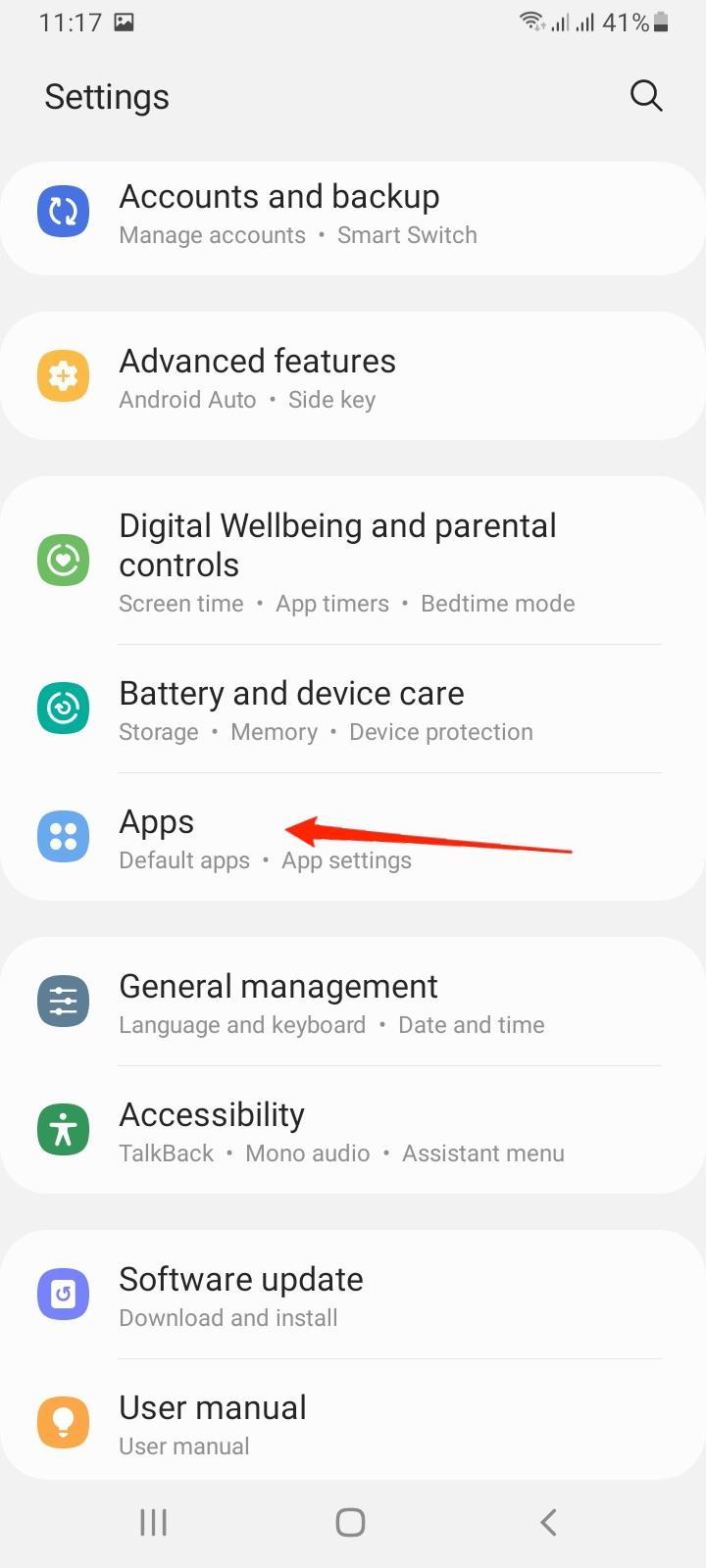 You will see a list of installed apps. Click on the three-dot menu at the top right corner of the screen and choose the "Show system apps" option.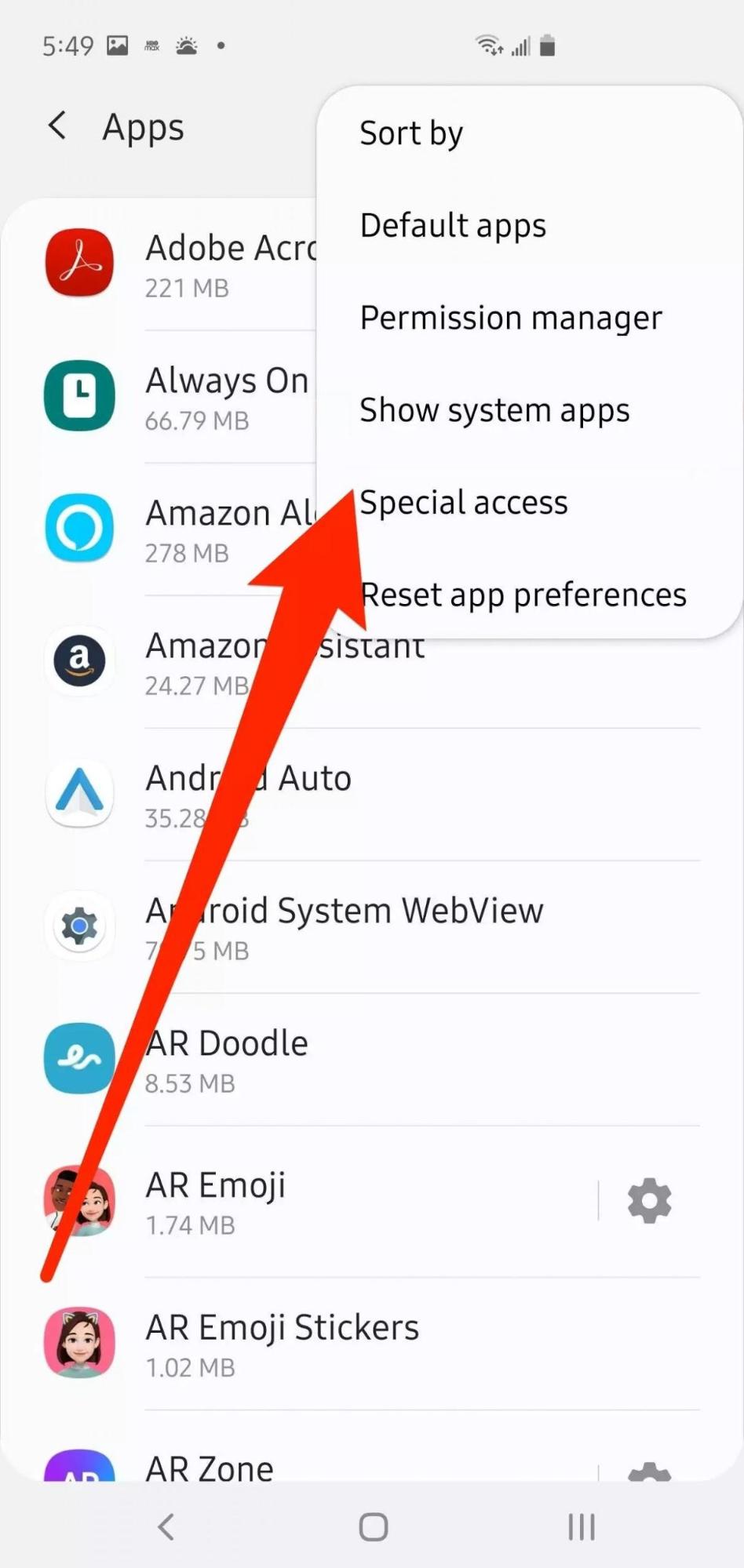 Now find the Bluetooth app from the list of system apps.
Click on the Clear cache option to delete the stored cache.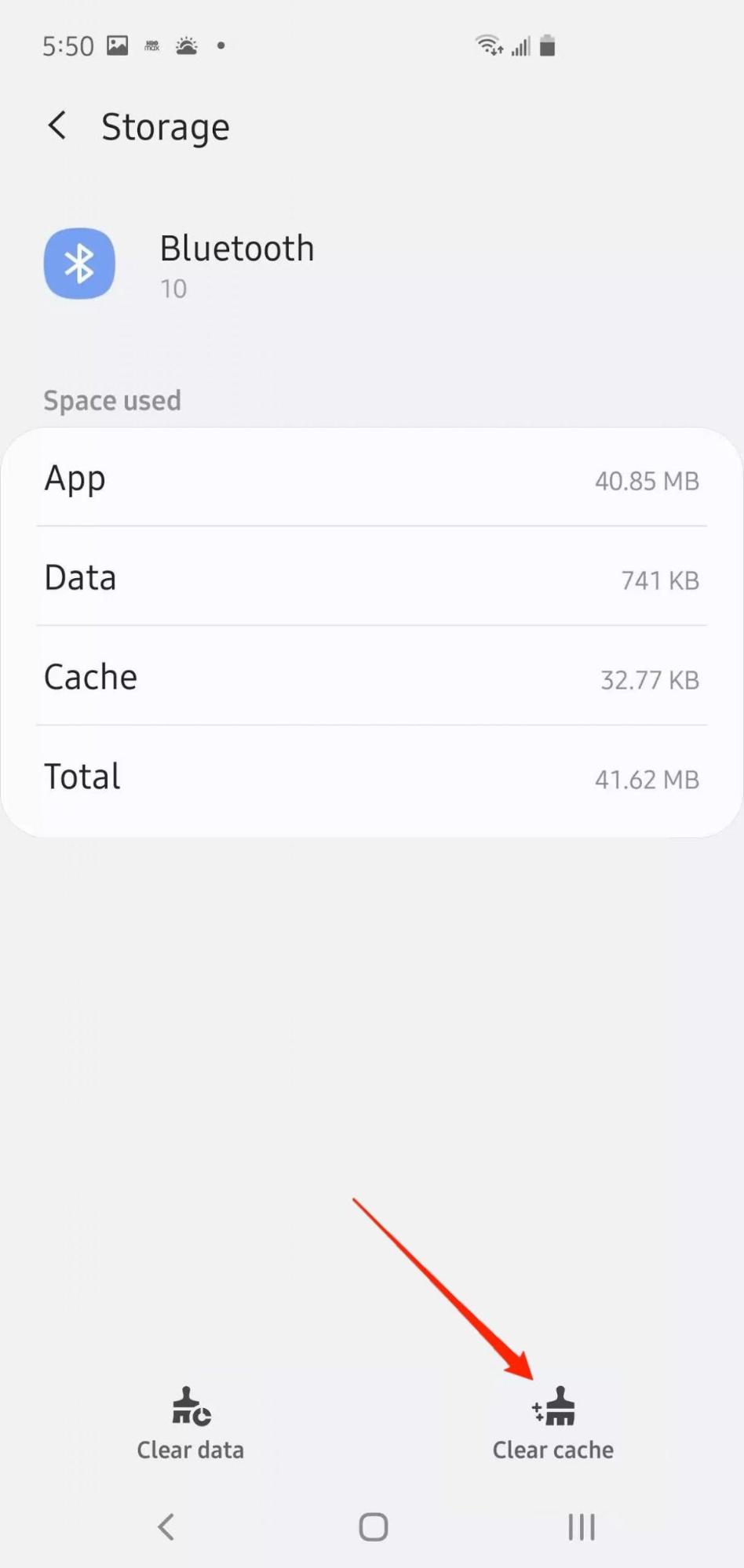 Note: In some cases, the "clear data" option also helps as it deletes all Bluetooth profiles from the device. After clearing the data, you have to redo the pairing process to connected Bluetooth devices.
Check for Software Updates
In the case that you are running on old system software, this might affect you in many ways. And a Bluetooth connection failure is no such exception. So, check for the latest updates of your system software and try again later.
Try Connecting to a Different Bluetooth Device
Sometimes there might be issues with the connecting device. So, if you fail to establish a successful connection between the devices repeatedly, try connecting to a new device. In fact, it would be best to first try connecting to another mobile instead of an accessory.
If it connects to the device flawlessly, then it indicates that there might be some problem with the other device's settings.
Check with Bluetooth Checker
If the problem is still not solved, then it's most likely to be a hardware failure or software failure. But before taking your device to the nearest Samsung service center, it's a good idea to check it for yourself.
Download BT/BLE checker from Google Play Store.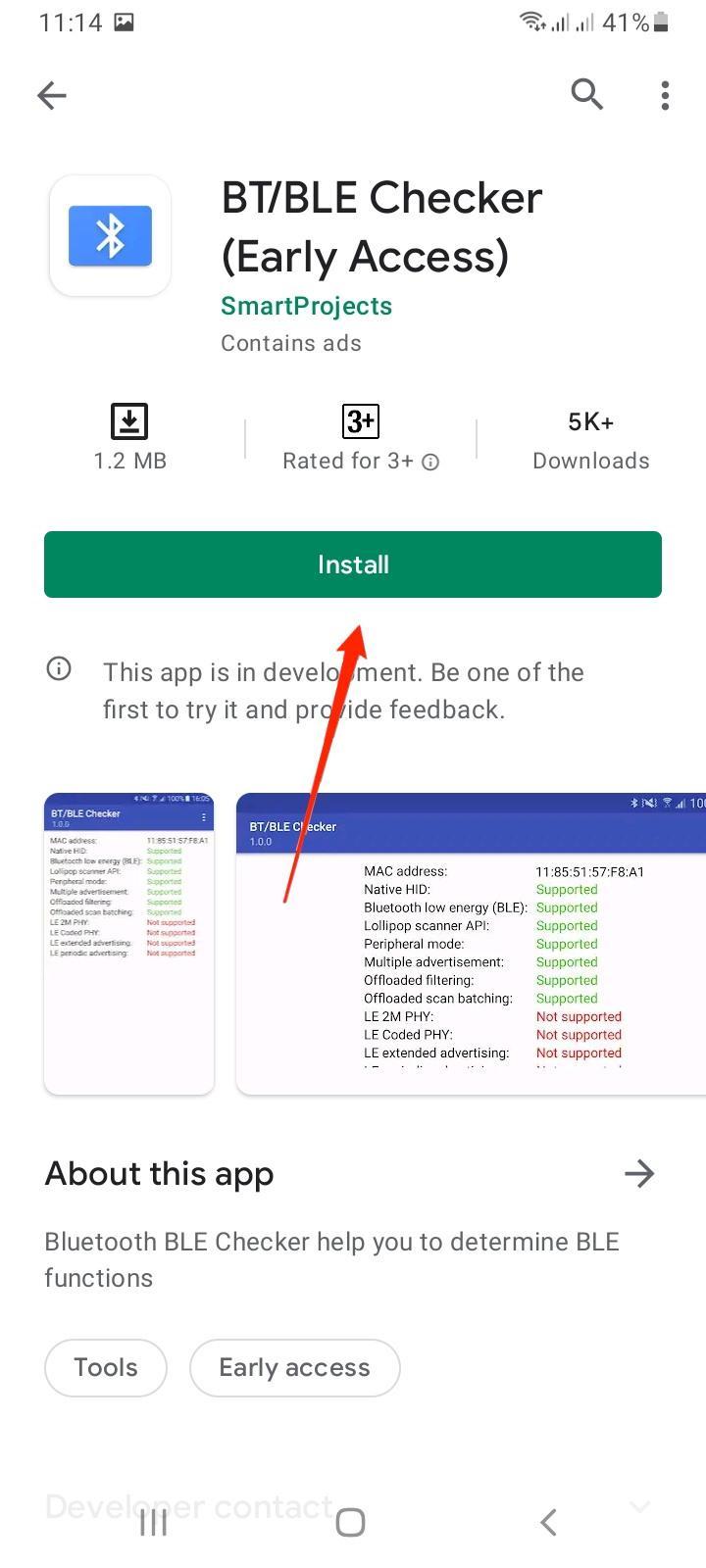 Open the BLE checker app and give Bluetooth permission if prompted.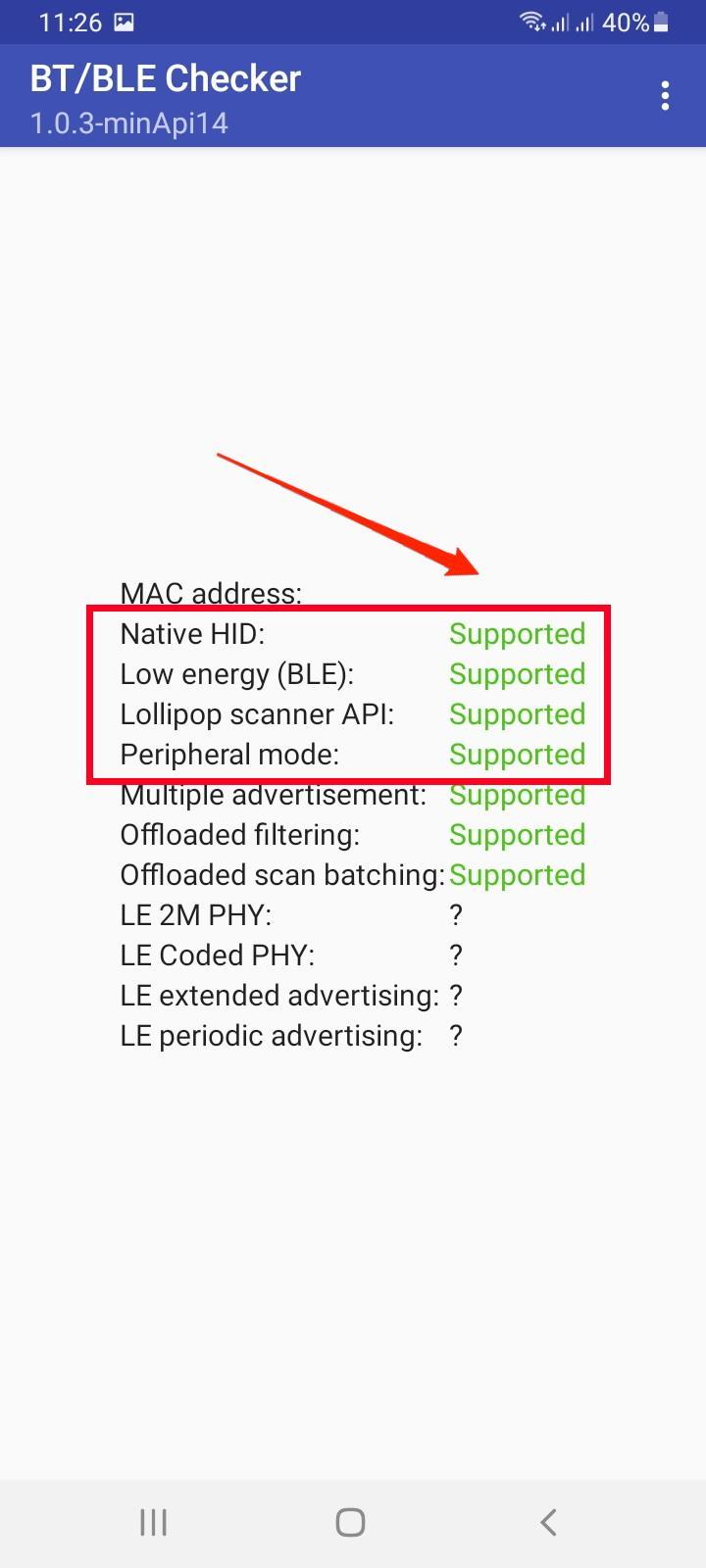 The first 4 options should show supported; If it shows unsupported or ?, that means there is some sort of hardware error with Bluetooth of your Samsung device. So Either you need to reset your device or contact Samsung customer support.
Contact Samsung Customer Support
In the worst scenario, if none of the above tricks really work out in your case, the last option left is to contact Samsung Customer Support. Going with the expert's advice would be the wisest option minimizing all potential risks.
Conclusion
Not being able to connect your earphones and other stuff just because of some silly Bluetooth connectivity issues sounds pretty agitating. It has been a very common issue with Samsung devices no matter which model or Android version you are using. However, in most cases, it was found that the connection kept failing due to the above inconvenience of the users. Therefore, these tricks are probably expected to fix the Samsung mobile Bluetooth not working or pairing issues efficiently.
If you've any thoughts on Fix Bluetooth Not Working or Pairing Issue on Samsung Mobile, then feel free to drop in below comment box. Also, please subscribe to our DigitBin YouTube channel for videos tutorials. Cheers!