Similar to previous versions of Windows, Windows 11 will also be available in different versions. However, just two editions will be enough for most people, i.e., Pro and Home. You can easily find them in any of the Microsoft stores; they will come pre-installed on your new computer. So, if you are looking for a detailed comparison of Windows 11 Home vs Windows 11 Pro, you have finally landed on the best place.
Before getting into the technical differences, "pricing" is the main aspect of the professional version from the Home. The Windows 11 Pro costs $99 more than the Home edition.
So, let's check out whether the Pro version is worth the extra dollars over Home or not. And considering your needs, which version should you settle for.
Tabular Comparision Between Windows 11 Home vs 11 Pro
If you don't want to go through the detailed comparison, you can check out the below-mentioned table. It covers all the main aspects in which Windows 11 Home is different from the Pro version. However, in case of any doubt, you can read the detailed comparison that follows below.
| | | |
| --- | --- | --- |
| |     Windows 11 Home     |    Windows 11 Pro     |
| Revamped Microsoft Store | Yes | Yes |
| Improved Security | Yes | Yes |
| Parental Controls | Yes | Yes |
| Team Chat Integration | Yes | Yes |
| Android Apps | Yes | Yes |
| Microsoft Account for Set-Up | Yes  | No |
| Bitlocker Encryption | No | Yes |
| Group Policy | No | Yes |
| Hyper-V | No | Yes |
| Windows Sandbox | No | Yes |
| Auto-HDR | Yes | Yes |
| CPU Socket | 1 | 2 |
| CPU Core Limit | 64 core | 128 cores |
| RAM  | 128GB | 2 TB |
| Assigned Access | No | Yes |
| Dynamic Provisioning | No  | Yes |
| Kiosk Mode | No  | Yes |
| Windows Information Protection | No  | Yes |
| | | |
Similarities Between Windows 11 Home and 11 Pro
Before talking about the main differences between Windows 11 Home and Pro, let's take a brief look at the features that you will get in both of these versions.
If you are a casual Windows user, it will be tough for you to differentiate between the Pro and the Home version. In both, you get the newly introduced Central start menu, revamped Microsoft store, integrated Microsoft Teams Chat, Widgets, Snap Layouts, and much more.
Further, you can install your favorite Android apps on both of these Windows versions. From a gaming point of view as well, things will be the same for both versions, i.e., you will get access to the "AutoHDR" feature.
Some other similarities include the accessibility of Windows Hello, Security Parental Control, Multiple Desktops, and much more. Your system needs to fulfill the exact hardware requirement in order to install either of these Windows versions.
As you can see, both "newly introduced", and patent Windows features are available on both these versions. So, if you are an average user, either of the version will do the job for you. But if you are more into professional work, Windows 11 Pro can be the go-to option for you. Here's why we are saying so.
Windows 11 Home vs. Pro: Account Setup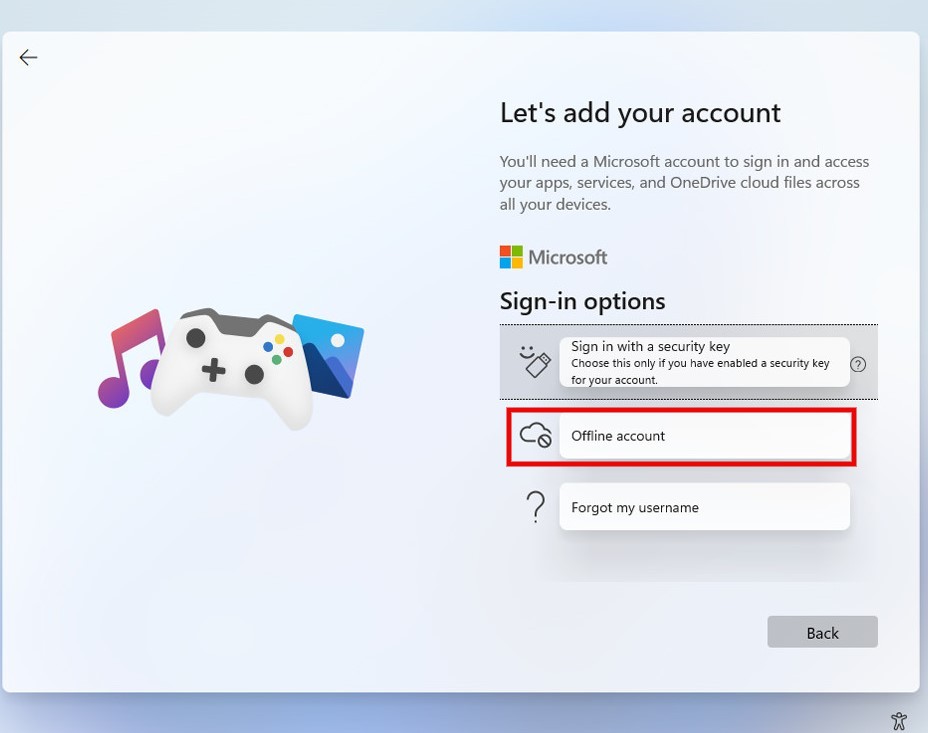 One of the significant differences you will notice in Windows 11 Home, and Pro is how you set it up for your new PC.
Unlike previous versions, you need to have a Microsoft account to set up Windows 11 on a new PC. At least, that's the official way to do it in Windows 11 Home. Yes, you read it right; you must be having an active internet connection and a Microsoft account to set Windows 11 home on a new PC. Although you can remove your Microsoft account later, it's one of the most important requirements for the setup purpose.
On the other hand, you just need a local account to set up Windows 11 Pro on your PC. Another major difference is that Windows 11 Home users will not be having the option to join Active Directory. However, this unavailability will only concern the business professionals.
Windows 11 Home vs 11 Pro: Improved Security
Being a professional, you must be dealing with lots of crucial data in your day-to-day life. Keeping this in mind, Windows 11 Pro is backed by some extra security features, including Bitlocker encryption. This feature ensures that no one other than you can access the data stored in your hard drive. So, in case, your system gets stolen, the thief will also not be able to access the stored data.
Windows 11 Pro also boasts an exclusive Windows Information Protection (WIP) feature. The availability of this feature makes sure that crucial data doesn't leak out from your company. The WIP policies ensure that no one in your company can leak out your company data to a competitor.
Additionally, this feature comes in with Windows 11 Pro; therefore, its user experience will be far better than any third-party solution. Furthermore, this features stores personal and professional data separately. So, in case your device gets stolen, you can remotely destroy either of the data before affecting the other.
Windows 11 Home vs Pro: Hyper-V and Sandbox
If you are an advanced Windows user and are more into testing older Windows versions or different operating systems, then Windows 11 Pro will be an ideal option for you. Unlike Windows 11 Home, the Pro edition support Hyper-V or Windows Sandbox.
Although, the home edition can be used as a remote desktop client, but it will struggle to be a host. Therefore, if you have Windows 11 Home, you will be restricted from accessing Microsoft remote desktop remotely. But, you can use third-party solutions like TeamViewer to bypass this issue.
On the other hand, Windows 11 Pro is compatible with all these features. It comes with a built-in Hyper-V (virtualization tool). The availability of this tool ensures that you can create virtual machines in your Windows 11 Pro.
In case, you want to try another operating system like Linux or want to test an app on the older Windows version, Hyper-V will help you are out in either of the situations. Further, it won't hamper any data stored in your PC so that you can perform all your testing risk-free.
Yes, you can do all these kinds of stuff on the Home edition as well using the VMware Workstation Player. But still, a built-in feature is always preferable over any third-party solution.
Windows Sandbox is another area in which the Pro edition has the upper hand over the Home edition. The usability of Windows Sandbox is almost similar to the virtualization feature. The only difference is that with it, instead of installing any other OS, you will be able to make a clean copy of Windows 11.  So, if you want to test risky software, you can do it on the copy version of Windows, instead of testing it on the main Windows.
Windows 11 Home vs. Pro: Gaming, CPU, and RAM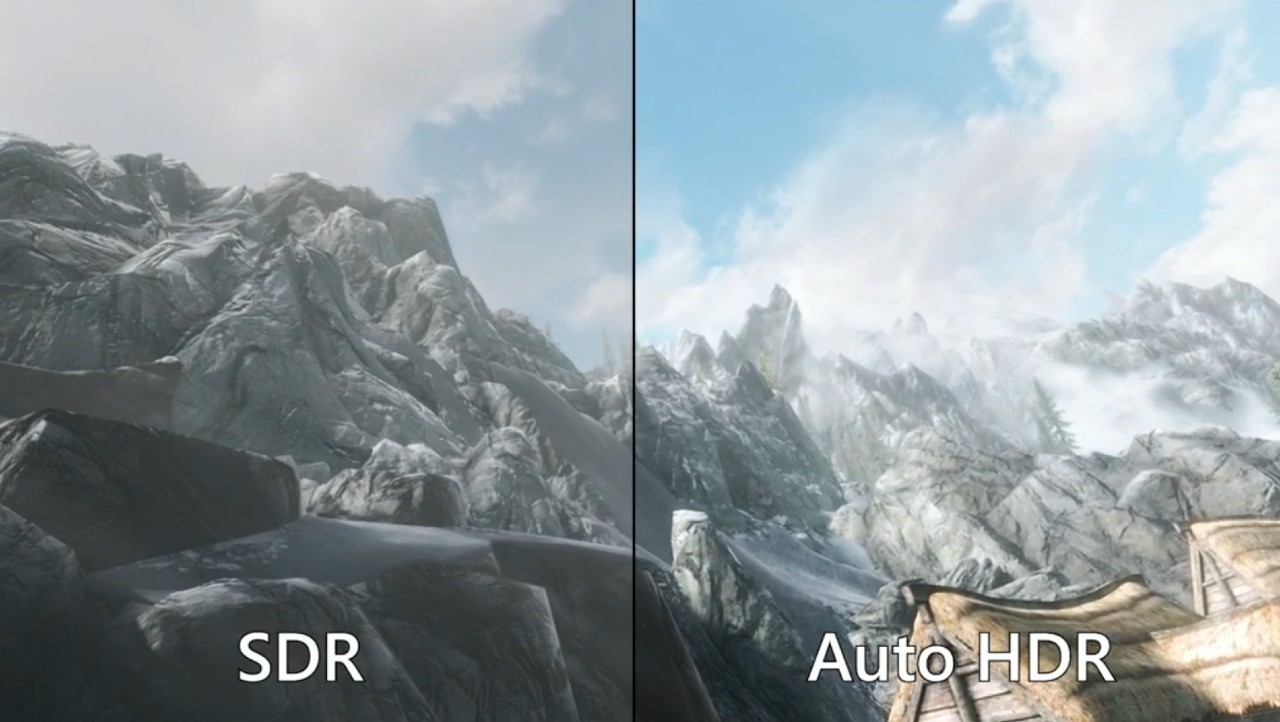 Gaming is one such important aspect in which you won't find any major difference between Windows 11 Home and Pro. Both the Windows versions offer almost similar performance and are compatible with Xbox Game Bar and Game Mode.
In fact, on these Windows 11 versions, you will get the support of the exciting AutoHDR feature. So, you won't be disappointed with either of the edition when it comes to gaming performance.
Now, the Pro edition again has the upper hand over the Home version when it comes to gaming. Although both ask for the exact minimum system requirement, the Pro version has different upper limits compared to the Home.
For instance, compared to just 64 CPU cores of Home, the Pro version can manage up to 128 CPU cores. Windows 11 Home also features just one CPU socket. Furthermore, the Pro version can support up to 2TB of RAM. So, if you are more into creating different virtual machines, the pro version can be an ideal option for you, as it will help you assign sufficient RAM to each machine.
On the other hand, the Home version only supports 128 GB of RAM. Yes, we know it will be more than sufficient even to run the heaviest game. Still, it's worth mentioning the point in the comparison.
Windows 11 Home vs 11 Pro: Enterprise Features
Most of the differences found in the Windows 11 Home and Pro version will only concern you if you own the business. To be precise, the majority of the device management capabilities are missing in the Home edition. On the other, the Pro version features the exclusive "Group Policy". Using this feature, you can set specific policies for a particular number of devices on the go.
The pro version also features an exclusive Windows Update for business. It keeps an eye on how the updates are rolling out to two different users. This feature is important, as it reduces the chance of any unexpected issues.
Some other Windows 11 Pro exclusive features include mobile device management, dynamic provisioning, Azure AD, assigned access, Kiosk mode, and enterprise state roaming.
Windows 11 Home vs Pro: Which Windows 11 Version You Should Settle For?
If you have gone through the complete guide, instead of just focusing on the topic tabular comparison, you will be clear by now that Windows 11 Home and Windows 11 Pro are almost identical if you are a regular user. The differences start to occur venue use the Windows 11 for business purposes. However, you can get all exclusive facilities of Windows 11 Pro on the Home edition using third-party solutions.
So, what should you settle for? According to us, if you run a business, or are significantly in need of features like Bitlocker encryption, Windows Sandbox, Hyper-V, Kiosk mode, Group Policy, etc., then spending some extra bucks from your pocket ultimately make sense.
Moreover, this is our personal opinion. Let us know what your thoughts are about Windows 11 Pro and Home edition in the comments section.
If you've any thoughts on Windows 11 Home vs Windows 11 Pro | Which Upgrade is Best?, then feel free to drop in below comment box. Also, please subscribe to our DigitBin YouTube channel for videos tutorials. Cheers!