Today we are all aware of ChatGPT 3 and its incredible capability to answer almost anything you have to ask. But taking a step further, OpenAI also introduced GPT 4, which is believed to be 10 times better than GPT3. And just with that, we can already imagine how accurate and creative GPT 4 would be. It processes human queries more profoundly and uses high-level machine learning and NLP algorithms to generate more precise answers. Additionally, ChatGPT 4 also comes with some extra features that provide a top-notch user experience.
If you are still using ChatGPT for free but wish to know what more GPT-4 has in reserve before you upgrade your plan, you are at the right place. Surely, GPT-4 took the internet by storm, and it does come with some pretty interesting features to live up to this hype. So, in this article, we are exactly going to discuss the features of GPT-4 and how you can access it. If that sounds something interesting, stay with us till the end, and you will have everything you need to know.
GPT-4 Features
When it comes to this robust AI-based chatbot, ChatGPT is filled with a plethora of features. Be it GPT3 or 4, some features simply remain the same or get better in GPT 4. For instance, talk about result generation accuracy, interpreting human language, computing power, computational speed, and whatsoever. These basic stuff are present in both GPT3 and 4. However, they only get better in the succeeding version.
But today, we are not going to highlight the same old things. Instead, we will look over the new features GPT4 has to offer us. So, other than what we have already seen with GPT 3, the succeeding version contains the following advanced features in reserve.
1. Enhanced Context Awareness

One of the sections where GPT-4 excels is awareness of the entire context. Meaning whatever conversation you make with ChatGPT, it can retain the overall information for a longer period of time, making your conversation look more genuine and human-like. In other words, you can ask GPT about something you might have mentioned previously in one of your queries, and with enhanced context awareness, it can track back to the exact point and help you find what you are looking for. To put it simply, GPT-4 comes with larger memory, thus having the capacity to hold track of more data at once.
2. Ability to Understand Images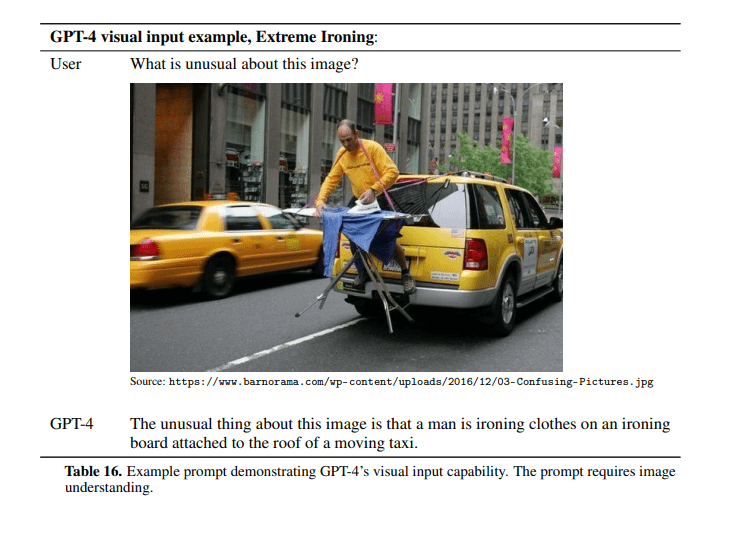 If there are any significant enhancements in GPT-4, it has to be the ability to understand images. Previously, you could only communicate through texts with GPT-3. But in GPT-4, the communication features are further extended by adding the capability to understand images as well. Now, you can input an entire image to the prompt and ask GPT to help you with your queries.
Taking a simple example, you can input an image containing a horse and a rabbit and ask ChatGPT to find out which one is the rabbit. GPT-4 will provide you with an instant answer to it. This feature can be used in a variety of ways to make the conversation more efficient, informative and help you describe your problem in an easier way. For instance, you can upload a random image and ask GPT to transform it into a particular artform, or maybe extract some information, and so on.
3. Multimodal Input Support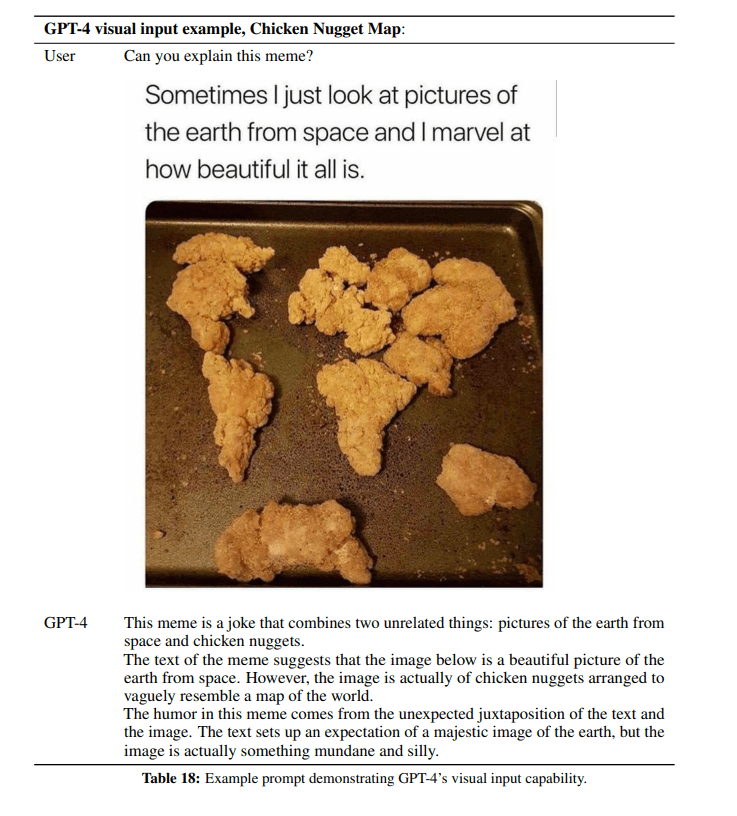 Recalling our previous point, with the ability to understand images now, ChatGPT has support for multimodal input as well. In simple words, it can now generate responses from both images as well as text prompts. More interestingly, you can even make GPT answer your queries by combining both in the prompt. The intention behind this is to make the conversations more efficient and human-like. Furthermore, it also helps us express what we are exactly looking for.
4. Ability to Understand Humour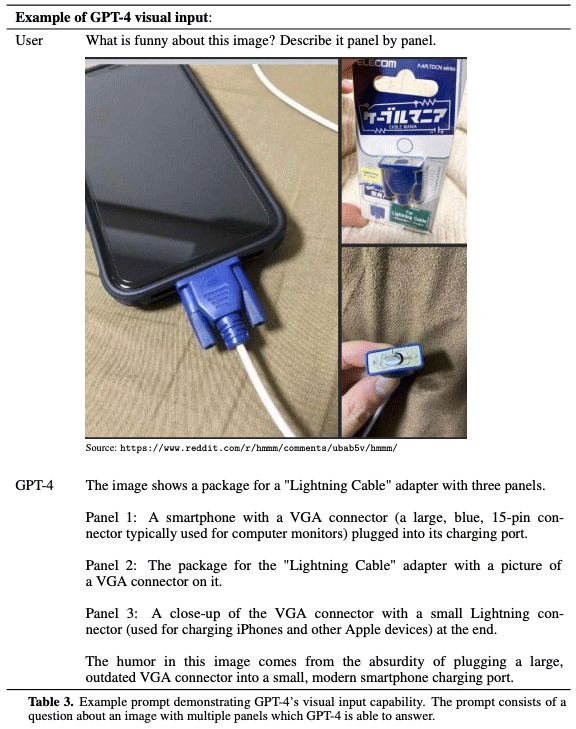 Coming to one of the most interesting features, did you know GPT-4 is now aware of human-level sarcasm and humor? Well, that undoubtedly sounds out of the box. And the good thing is that it is all real. ChatGPT/ GPT-4 is the latest version in its series with the most enhanced capabilities compared to its predecessors. Certainly, sarcasm and humor-like things are no more limited to humans. Perhaps, machines also have a great understanding of it as well.
To understand it better, you can perform a practical test by inputting an image of some meme and asking GPT-4 to explain why is it so funny. The model catches the main content quite accurately and gives you a whole description of the entire image describing the reason why it appears so funny. Already a lot of these tests have been performed, and the results are quite shocking.
So, these were some of the major enhancements made in ChatGPT. These features make GPT-4 a superior one compared to all its previous versions in the series. However, that is not all about the features of GPT-4. Apart from the ones mentioned above, GPT-4 comes with a list of a whole lot of features.
More Features of GPT-4
In general, compared to GPT-3, the latest model excels in almost every section. However, there is still a list of things that you get to see in GPT-4 and not in the previous ones. Here are some more features that make GPT-4 so special:
More computational power and capacity.
Support for more languages (Currently supports 26 languages).
Improved language translations.
Ability to express human-like emotions.
Better conversation management.
Enhanced text summarizations.
Ability to generate responses based on user's history and preferences.
Enhanced complex problem-solving and reasoning capabilities.
How To Access GPT-4 Features?
Now that you have enough idea about the special features that GPT-4 has to offer, let us look at how you can get access to these features. Basically, in order to access these features, you need first to have access to GPT-4. Unfortunately, GPT-4 is not available for free; if you wish to access the chatbot, you need to upgrade to ChatGPT Plus, which costs around $20 per month. If you wish to purchase their subscription and access all these features, here is how you can do that.
Go to "chat.openai.com"
On the left panel, scroll to the bottom and click on Upgrade to ChatGPT Plus.
Now, follow the instructions, add your card details, and make your purchase.
Once you make a clean purchase by choosing GPT-4, you can use it on your web browser just like you access the free version of chatGPT now.
Final Words
Coming to our final words, GPT-4 is truly a mind-bending project for mankind today. Its capabilities are near to a human, if not exactly the same. With abilities to understand humous, generate human-like emotions and personalities, and act like a genuine companion during conversations, it is simply astounding.
Hopefully, if you were wondering what is so impressive about GPT-4, you must have had your answers now. Also, accessing all these features is not rocket science. Just go through the process as mentioned above, and you will have the power of GPT-4 to back you up in no time. Lastly, if you wish to know more about the evolution of ChatGPT or have your own thoughts on it, do let us know in the comment section below.
If you've any thoughts on GPT-4 Features and How to Access it ?, then feel free to drop in below comment box. Also, please subscribe to our DigitBin YouTube channel for videos tutorials. Cheers!