While there are tons of emulators that you can make use of to run Android on your Windows 10 PC or laptop, not much is known about iOS emulators that would let you run iOS apps on your Windows 10 desktop. Yes, there are a limited number of iOS emulators free/paid available that you can download on your Windows 10 PC and run all the iOS apps. We all know that there are several apps and games that are available only on iOS.
An emulator is a software that basically turns your operating system to run third-party applications without even the need to install the OS in question. Meaning that you can run Android or iOS apps/games on your Windows 10 PC, without the need to install an Android or iOS operating system on your laptop or desktop. It creates a virtual environment for the apps to run without the need for the actual OS.
So, if you wish to try them, then instead of spending your bucks on buying an iPhone, get an emulator. Moreover, emulators also let you run several games on your PC's large screen instead of the small size iPhone screen. In this post, we will give you some of the best iPhone emulators for Windows 10. With that being said, let us get straight into the article itself:
Best iPhone Emulators for Windows PC
Here are the Best iPhone Emulators for your Windows 10 PC to Run iOS Apps on your PC
1. iPadian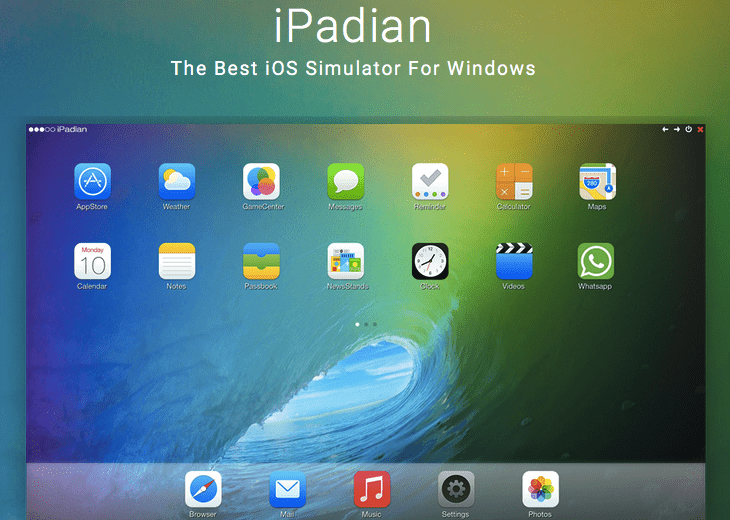 Starting off with one of the popular iOS emulators, the iPadian allows users to run all the iOS apps on Windows 10. The emulator is pretty easy to use and straightforward. One of the key features that make IPadian different from other emulators is that it has its very own app store.
Meaning that you can explore and install tons of third-party apps and games straight from the emulator itself. You won't be able to access the iOS App Store using this emulator. Basically, you can run apps that are specifically designed to run with iPadian, which totals above 1000. This emulator is a paid one and you can get it for $25.
2. SmartFace
SmartFace is often one of the top choices of iOS app developers for beta testing and creating their apps. SmartFace is available in two versions, i.e. Free and Paid. There are tons of features and is very secure to use. The premium version of SmartFace will cost you $99.
On-device iOS Emulator on Windows PC
However, we would advise you to first use the free version before buying the premium plan. Some features include, create iOS apps as much as you want, test both iOS and Android apps, easy to use interface, supports all versions of iOS, iPad, and iPhone, etc.
3. Appetize.io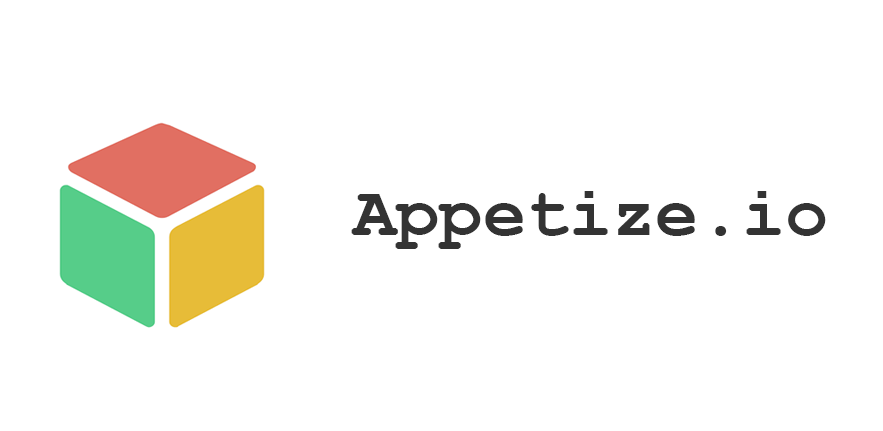 Well, if you are just looking to get a casual feel of how it would look live using an iPhone, then Appetize.io is a good bet. It is an emulator that gives a virtual environment for iOS apps to run on a Windows 10 platform. Notably, you can upload your iOS apps by following the guide given on the official website and run the apps, without the need of installing them.
The Appetize.io also supports iOS 14.1 apps, so that's something nice. You can make use of Appetize.io for free for about 90 minutes then for more time, you need to pay a fee by choosing across the various paid programs.
4. RunThatApp
This is another platform from where you can run iOS apps on virtual iPhones via your web browser. Notably, it allows the user to upload their apps, and then with the help of an access link can be used on the emulator.
It is one of the best ways to test out the waters of the beta app, if you are a developer, and see how your app would look and operate in the actual environment.
Conclusion
That's about it from my side in this post. Note that there is a limitation in the number of iOS emulators available as they are not that popular. There were some iOS emulators that are either deleted, gone or just not updated since who knows when. So, it is better to avoid those emulators as using them would not make much sense.
And some of the emulators require you to have the developer's brain and the source code to the app that you wish to use on the emulator which is obviously not for you and me. Let us know in the comments below if you know some other iOS emulators that we missed out on this post. Until the next post…Cheers!
If you've any thoughts on Best iPhone Emulators for Windows 10 , then feel free to drop in below comment box. Also, please subscribe to our DigitBin YouTube channel for videos tutorials. Cheers!