A few days back due to security & privacy concerns, the Indian government ordered a ban of 59 Chinese-made apps out of which ES File Explorer was one of them. Coincidentally, the app was already removed from the Play Store last year. But it was observed that a lot of people downloaded the app from various APK forums. According to the government, the app had privacy issues and considered a threat to national security.
In an official order (or press release), the Ministry of Electronics and Information Technology of the Government of India, under section 69A of the Information Technology Act, banned the apps 'that are prejudicial to sovereignty and integrity of India, defense of India, the security of the state and public order.' This led to the urge of alternatives, which is why we have compiled a list of best ES File Explorer alternatives for you.
---
List of Best ES File Explorer Alternatives Apps for Android
Solid Explorer
Files by Google
FX File Explorer
MiXplorer
File Commander
Total Commander
ASTRO File Manager
X-Plore File Manager
Mi File Manager
Amaze File Manager
---
Best Apps Like ES File Explorer
Here are the Best ES File Explorer Alternatives you should be looking for to Manage your Device Storage
1. Solid Explorer
After the removal of ES File Explorer from the Play Store, Solid Explorer is a worthy alternative. The app has everything that Solid Explorer offered. For instance, cool features like cloud support, drag and drop inside & between panels, network sharing, root access, detailed storage using statistics, etc.
As a bonus, you also get an upgrade from ES File Exploder's complex UI to easy-to-use and materialistic designed User-Interface. Many loved its extensibility, allowing more features in separate plugins available in Google Play Store. The file manager has more than 100,000 downloads and a 4.4 rating.
Rest, everything is great.
Key Features of Solid Explorer
Clean UI
FTP, SFTP, SMB/CIFS clients support
Rich customization options offering multiple icon sets, color schemes, and themes
2. Files by Google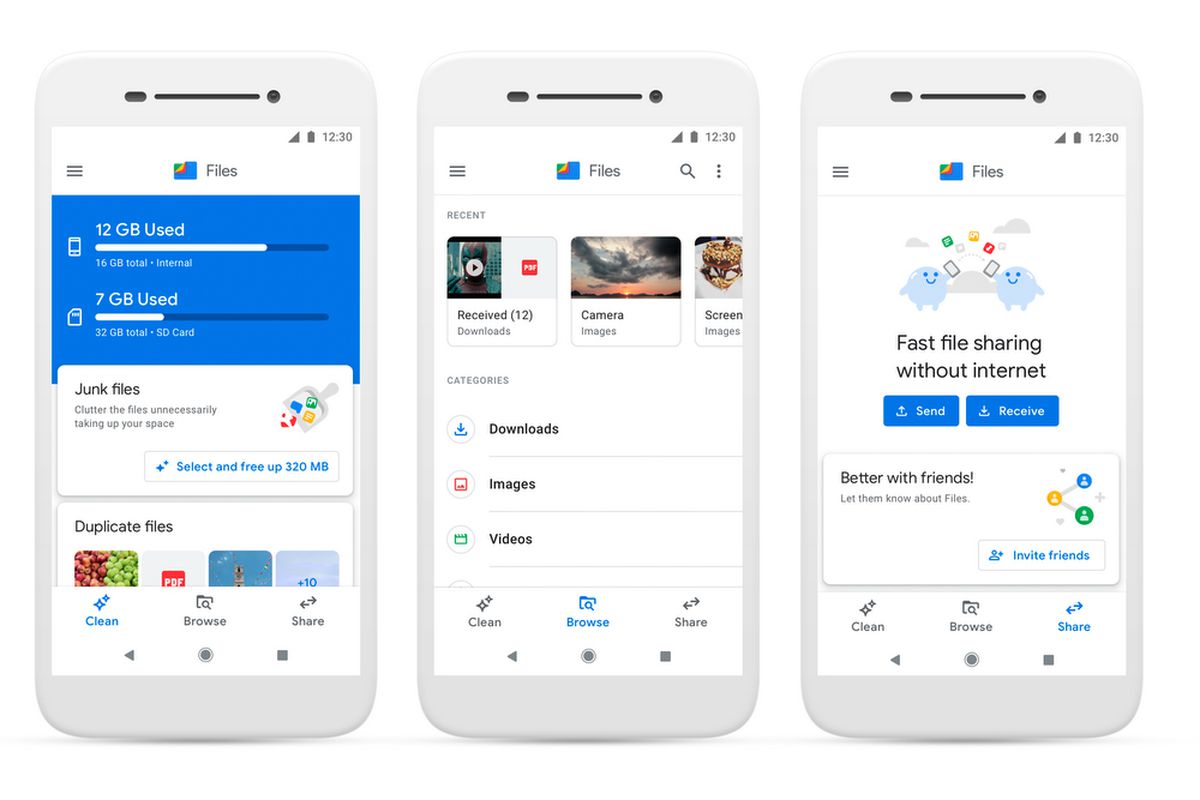 Files by Google is the cleanest ES File Explorer alternative. If you want the file manager that gets the job done, then Files by Google is in the top recommendation. The file manager is lightweight, has a minimalistic UI that offers dark-mode, lets you free up space, share files offline, and back up when in need efficiently.
The app is offered by Google itself so safety won't be an issue. The file manager has more than 3 million downloads and 5 million installs so far. Rating is near 4.5, which is impressive.
Overall, Files by Google is the go-to option for all your ES File Explorer alternative's needs.
Key Features of Files by Google
Offered by Google
Size is less than 15MB
Neat UI along with a dark mode
3. FX File Explorer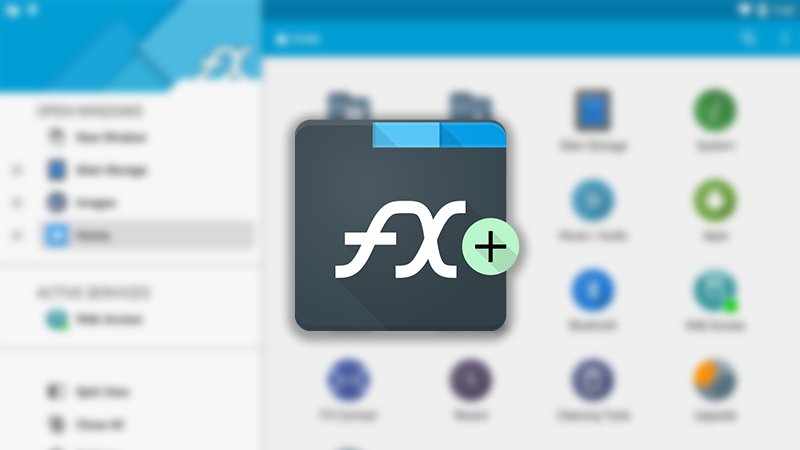 Another very popular ES File Explorer alternative on this list is FX File Explorer. The file manager has a materialistic design and offers great features like pinch to zoom, where users get an ability to increase and decrease the size of folder previews. The app has multiple windows support with dual-view mode, supports most file archives, and has a visual clipboard.
Apart from this, the file manager protects your privacy and offer no advertisements. The size is around 9MB and has more than 5 million installs till now.
Key Features of FX File Explorer
No ads
Lightweight
More than a 4+ rating
4. MiXplorer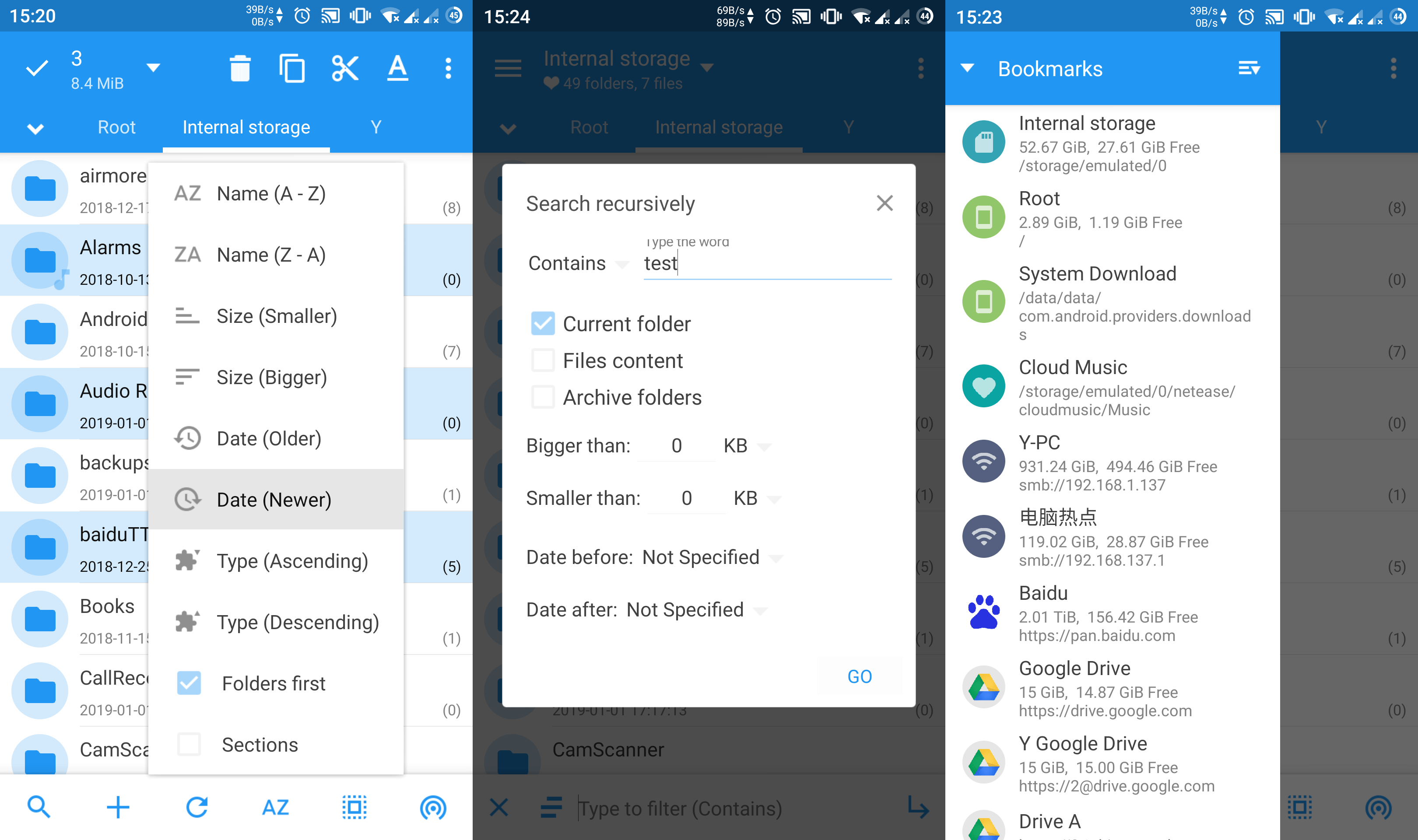 MiXplorer is a feature-rich file manager that can even put sweat on experienced ES File Explorer users. The file manager has a beautiful UI, font viewer, ability to modify ZIP files, including sort, disable and enable all menu options and action buttons, etc.
Similar to ES File Explorer, you'll get a dual-panel, enabling a seamless switch between two or more tasks. The app has a very good rating over the Play Store. Reviews are also awesome.
Key Features of MiXplorer
Clean and feature-packed UI
No ads
Supports Dual-panel and Cloud integration
5. File Commander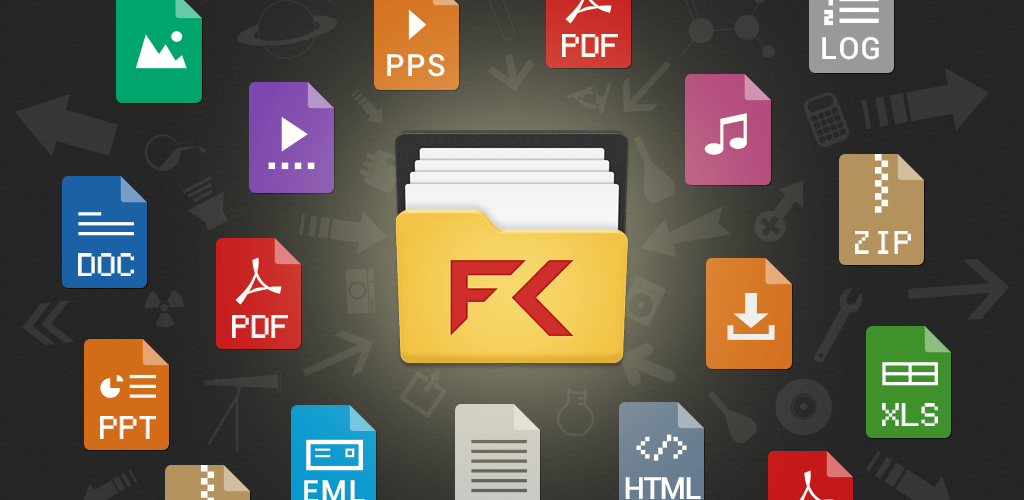 File Commander is another very promising ES File Explorer alternative loaded with tons of features. The file manager has a gorgeous-looking UI, Integrated Audio & Video players, Recycle Bin, PC file transfer, and features like Bookmark for faster access of your favorite files & folders. The app has more than 800,000 downloads and a tremendous 4.4 rating.
Although, the app is available for free, but its premium version offers advanced features like Storage analyzer, a vault to protect sensitive data, and much more.
Key Features of File Commander
Great rating
Recycle Bin
A Recent Files feature for quickly pick up where you left off
6. Total Commander
Total Commander is among the oldest file manager contesting in the list of ES File Explorer alternatives. The file manager has all basic features like Bookmarks, FTP and SFTP client, LAN access, and Directory history.
The user-interface looks 'okayish,' but the Total Commander is a reliable option for many. This is why the file manager has more than 100,000 downloads, and a great 4.5 rating so far.
Key Features of Total Commander
10 Million plus installs
Multiple language support
Optimized for visually impaired, like text for icons
7. ASTRO File Manager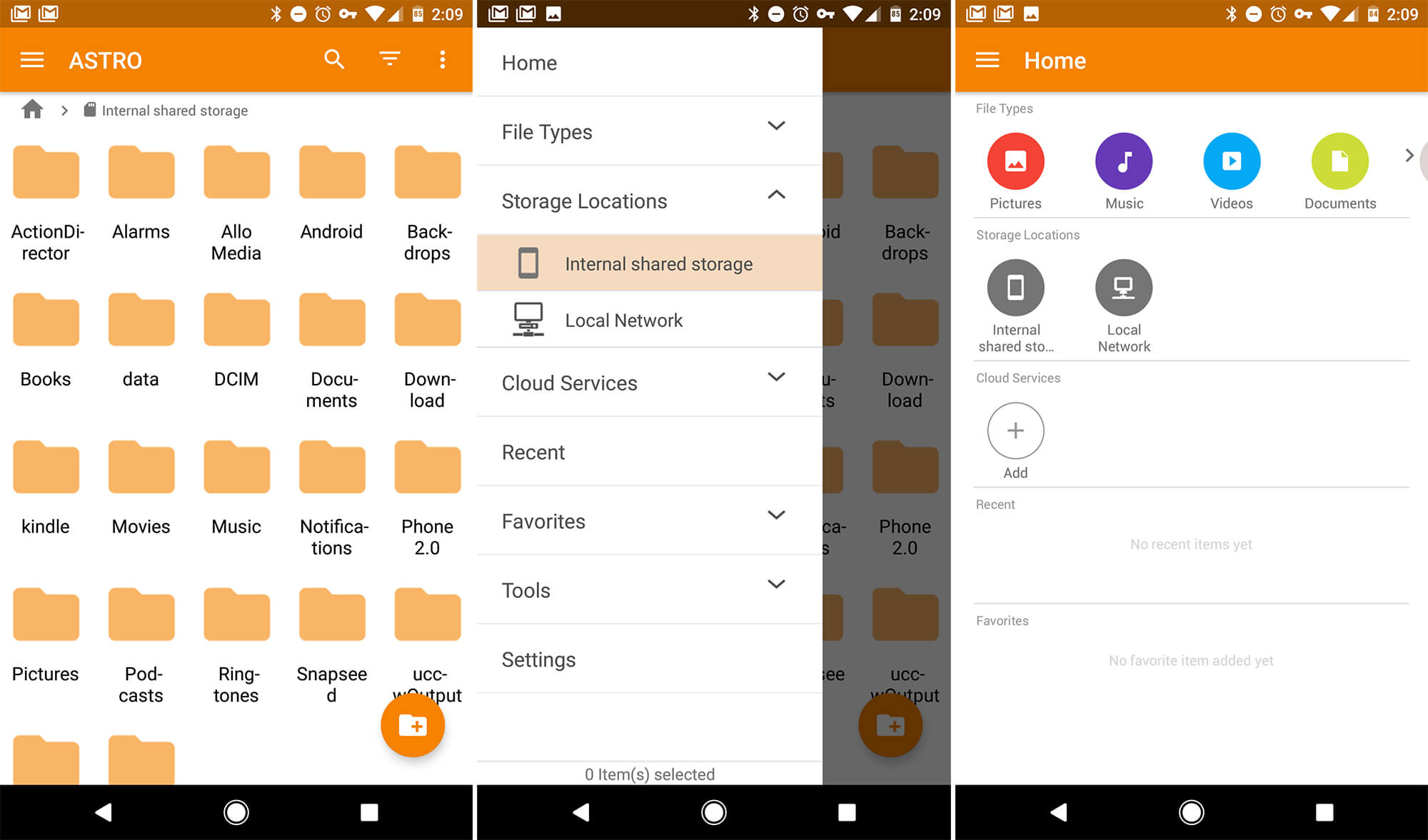 ASTRO File Manager is one of the greatest file managers with over 50 million installs over the Play Store. The app has a beautiful user-interface, an option to sort and categorize files, storage cleaner, and much more. The size is around 7.6MB.
It requires updating to 5.0 or the latest version of Android for smooth operation. Rest, in our view, the app is a purposeful alternative for ES File Explorer.
Key Features of ASTRO File Manager
No ads
Offers app backup
Cloud Integration facility
8. X-Plore File Manager
X-plore File Manager is not for everyone. It is one of the most powerful and advanced file manager apps for Android. The UI is decent, and the file manager is majorly known for dual-panel view, enabling easy management of two windows at the same time.
Apart from this, the app offers all the basic features such as cloud storage support, pdf viewer, file compressor, and much more. The size is near about 7.0MB and has a 10 million-plus install till now.
Key Features of X-plore File Manager
No ads
USB OTG support
Decent UI
9. Mi File Manager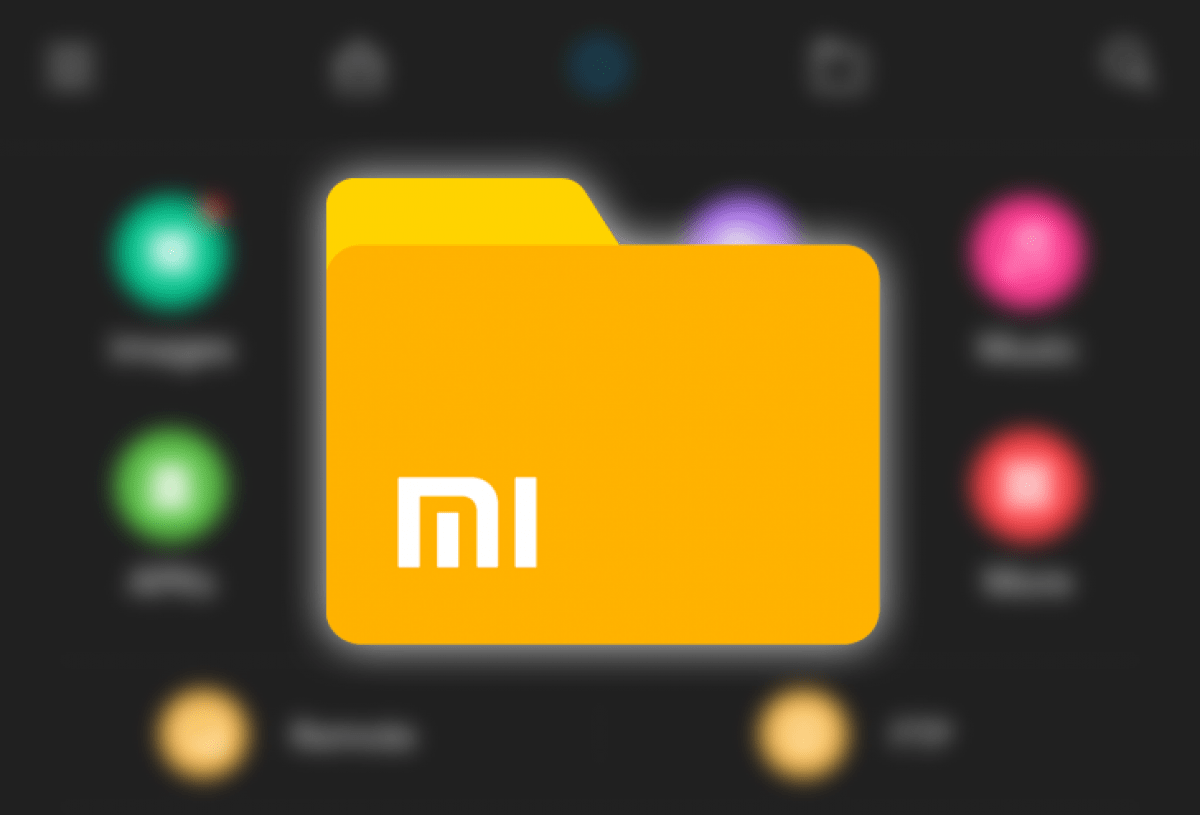 Mi File Manager is the straight-forward file manager catering millions around the globe. Offered by Xiaomi Inc., the file manager offers all the necessary features like global search (for finding files via keyword search), storage manager, storage cleaner, Mi drop, and much more. The app size is near 18MB, and crossed over 100 million installs so far.
In our view, this is the most-practical ES File Alternative you will ever use.
Key Features of Mi File Manager
No ads
Fantastic UI
Good Rating
10. Amaze File Manager
The great words that describe the Amaze File Manager are Open Source, materialistic design, lightweight and smooth. The file manager offers basic features like cut, copy, delete, compress, extract, etc.
Apart from this, users can choose from varied themes and icon sets. The navigation bar is also there to assist in times of need. At last, the best part is, all this is available without any ads.
Key Features of Amaze File Manager
No ads
Good UI
Decent Rating
Conclusion
So these were some of the best ES File Explorer alternatives. If you find this article useful, then please let us know in the comment section below. We would love to hear that.
If you've any thoughts on Top Best ES File Explorer Alternatives, then feel free to drop in below comment box. Also, please subscribe to our DigitBin YouTube channel for videos tutorials. Cheers!