Fall Guys is an ultimate multiplayer knockout game that has around 10 million downloads within a few months. In fact, it is now one of the most popular knockout games available on PC and PS4. However, users seem to be utterly waiting to experience it on their smartphones. So here we are with a few similar games that feel just like Fall Guys for your Android and iPhone smartphones.
Well, for all those users, it might take around another year before you can actually lay your hands on this outstanding game via mobile gaming. But if you eagerly want to experience something similar to Fall Guys, then here is a list of some amazing multiplayer knockout games that will give you a similar feel on your smartphones.
If you are looking for Fall Guys APK for Android or iPhone App, then you are out of luck. The game is presently available for consoles and PC only but recently a mobile development company bought the rights to the game and you may soon get a Fall Guys Mobile Version for your Smartphone,
Best Games Similar to Fall Guys for Android & iPhone
Here are the Best Android and iOS Games like Fall Guys Knockout Battle Royale
1. Fall Dudes 3D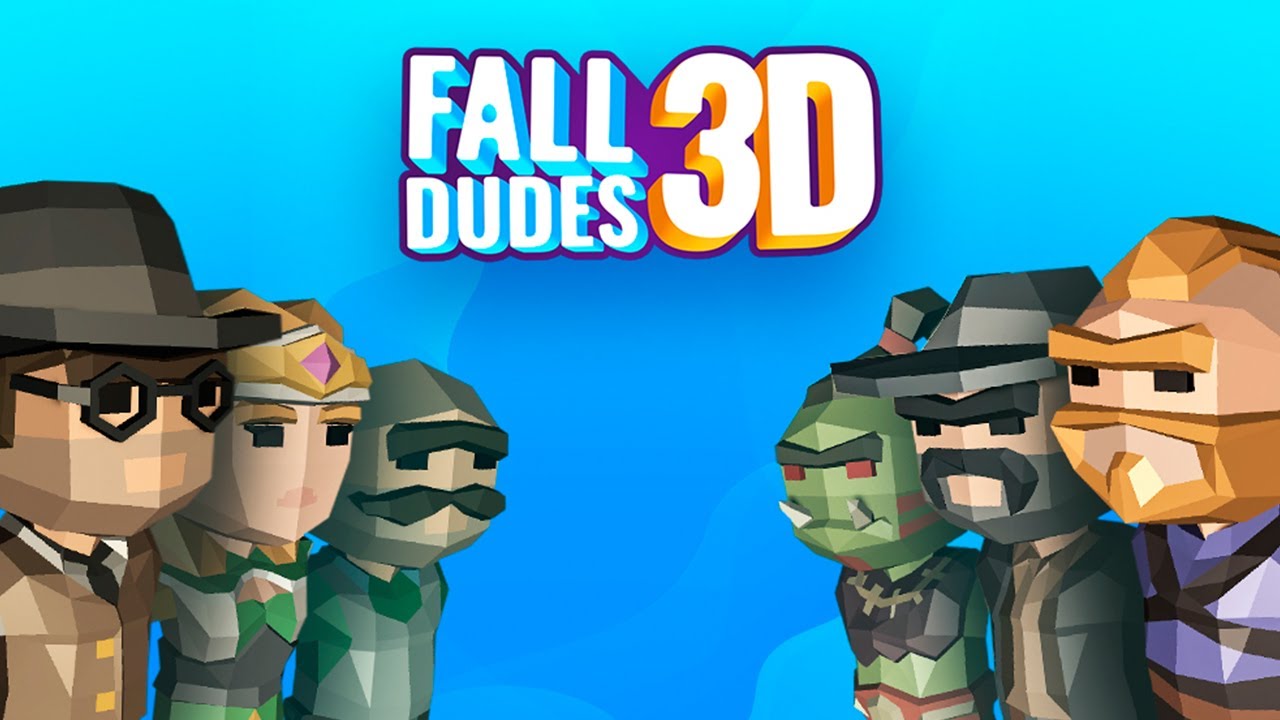 Like Fall Guys, this game also lets you experience a similar exposure. It is filled with thrills, laughable, and absurd challenges. Throughout the game, all you need to do is keep moving forward and defend yourself from the physics-based items and obstacles coming your way. Unlike Fall Guys battle royale, where a maximum of 60 players is allowed, here you can keep up against a maximum of 39.
With every next level, the game happens to become more hilarious and fun. However, the only thing to remember is, don't fall back and reach the final point anyhow to be crowned as the winner.
Download for Android
2. Battelands Royale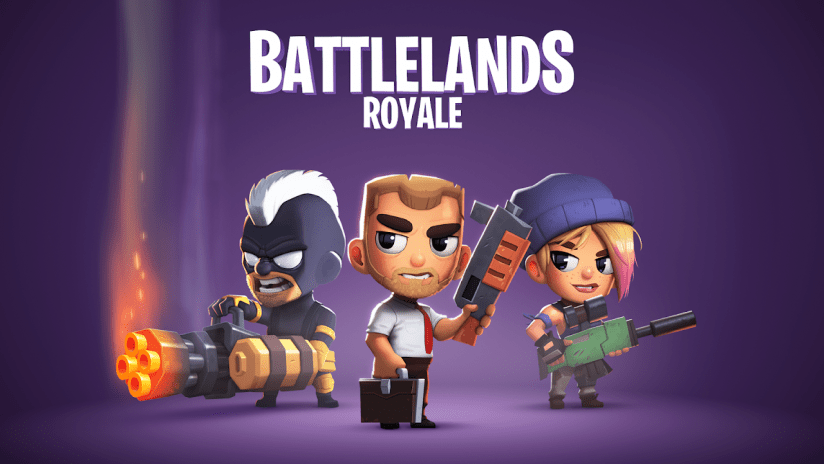 Witness the non-stop carnage with Battelands Royale now on your Android and iOS devices. This game is all about fighting and survival, and the last-man-standing would be considered as the ultimate winner. This multiplayer battle game fights 32 players against each other, and every match lasts for about 3 – 5 minutes.
Battelands Royale is loaded with powerful and exciting armors, guns, and more, using which you can fight others and survive till the end. You can either choose to dominate in Solo or join forces with fellow mates to make things spice up.
3. Human: Fall Flat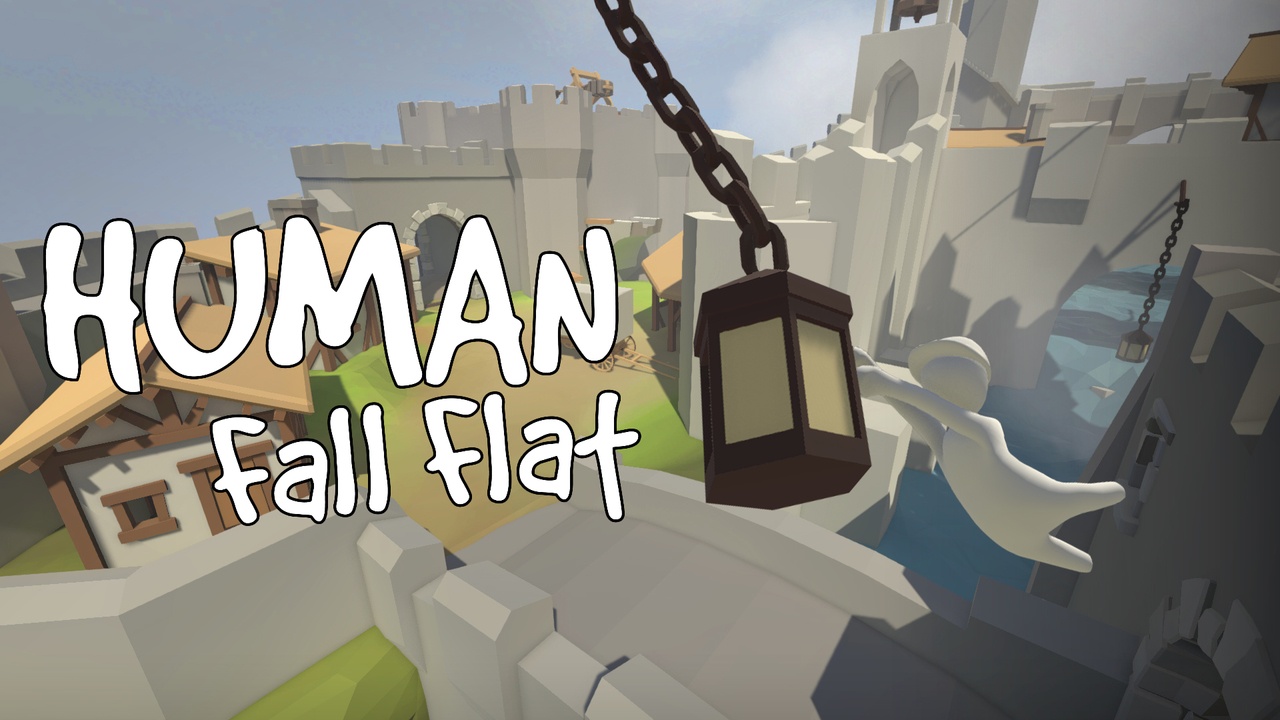 You are a wobbly human who constantly dreams about surreal places. Each place is filled with adventures and challenging puzzles, and you are expected to find a successful exit from these places. More interestingly, it is a multiplayer physics puzzle. It contains a total of 12 open-ended lands full of exciting puzzles and rib-tickling distractions on your way. Besides, it also allows character customization, and you can also experience it with your friends and family.
4. Noodleman.io
Noodleman.io is again a similar game to Fall Guys. It is a multiplayer action game for Android users. You can either play with friends in your locality or compete against online players. The core of the game is to defend yourself from getting knocked out while you fight against other stupid characters and take them off.
Apart from this, some other attractive things about this game include fast multiplayer matches, amusing background music, interesting physics, and its soft body character system.
Download for Android
5. Run Sackboy! Run!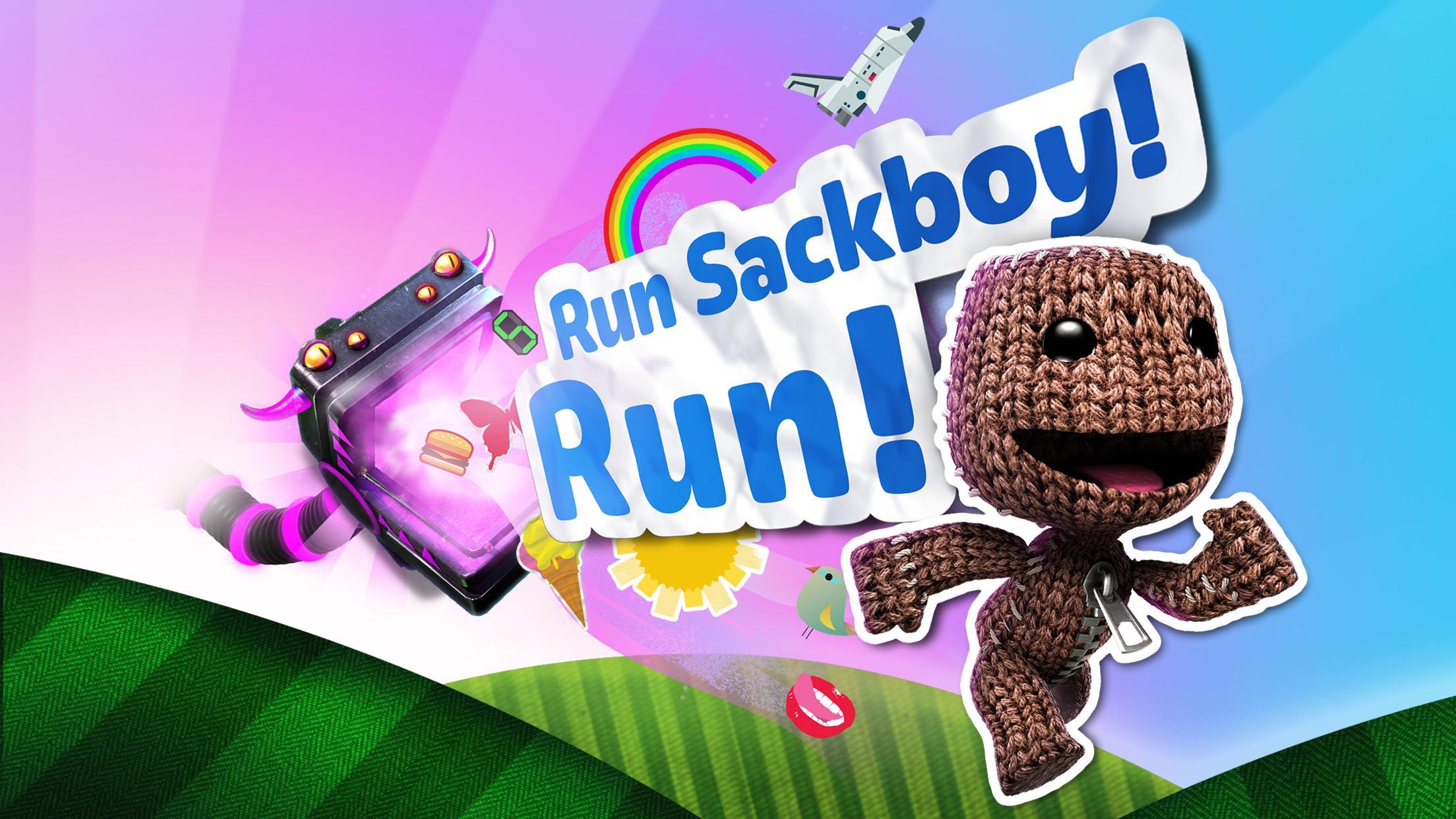 For starters, Run Sackboy! Run! belongs to the multi-award-winning LittleBigPlanet's family. It was first introduced for PlayStation's and slowly made its way to mobile gaming. Just like Fall Guys, you need to keep running fast as you can in a fully handcrafted world. Although the game has a great resemblance to Fall Guys, it also brings disappointment as there is no option for multiplayer gaming in it.
6. Knockout Race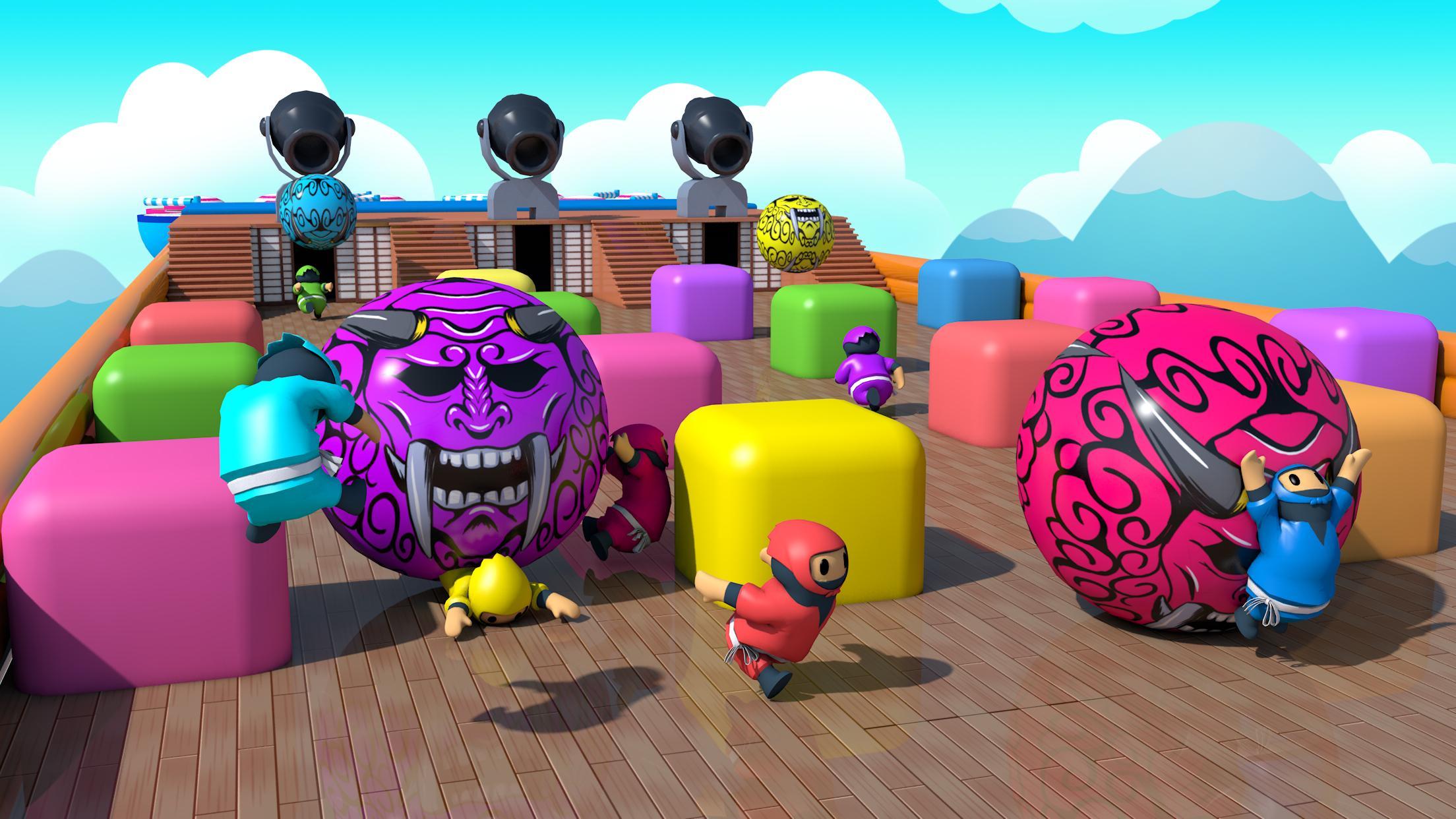 Last but not least, Knockout Race is a fantastic game that is very much similar to Fall Guys. Instead of fighting against your competitors, Knockout Race brings in an interesting race full of chaotic situations. It is an ultimate social-party game where you can compete with up to 50 guys without falling off the cliff.
As you keep forwarding towards the win-point, things get more and more complicated and the path keeps on narrowing. Run till the end without being eliminated and come out as the ultimate champion of the royale racing.
From Editor's Desk
In the end, these were our top picks for the Fall Guys alternatives list. Definitely, each game comes with its own specialty and varies on different factors, be it the graphics characters, or more. However, they do come with interesting gameplay and their effortless multiplayer modes make them a fruitful replacement for Fall Guys.
If you've any thoughts on Best Games Like Fall Guys for Android and iPhone, then feel free to drop in below comment box. Also, please subscribe to our DigitBin YouTube channel for videos tutorials. Cheers!