Anime content is especially loved for its unpredictable and imaginative concepts and excellent storyline. Today, we have a massive increase in the number of anime fans worldwide. They come up with a variety of content, and the most impressive part is the diversity in their characters, which drives everyone's attention regardless of age. However, most anime fans still starve for a reliable platform for anime streaming.
Thousands of Anime Movies and Shows are produced in Japan every year, many of which place a place in people's hearts. People eagerly wait for the release of new episodes. Watching Anime is great leisure for millions of people worldwide. With the Apps below, you can watch all the popular manga, including Dragon Ball Z, Digimon, Death Note, Pokemon, and other ongoing shows
If you can also relate to this issue, there here is what you need for seamless, uninterrupted online anime streaming. Below we have listed some of the best Anime apps that will provide you with the best-ever experience. While some of them come for free, some include a paid subscription plan as well. So, you can make your wisest choice depending on your requirements.
Best Anime Streaming Apps
Here are the Best Free Anime Streaming Apps to Watch Japanese Animation on your Mobile
1. Crunchyroll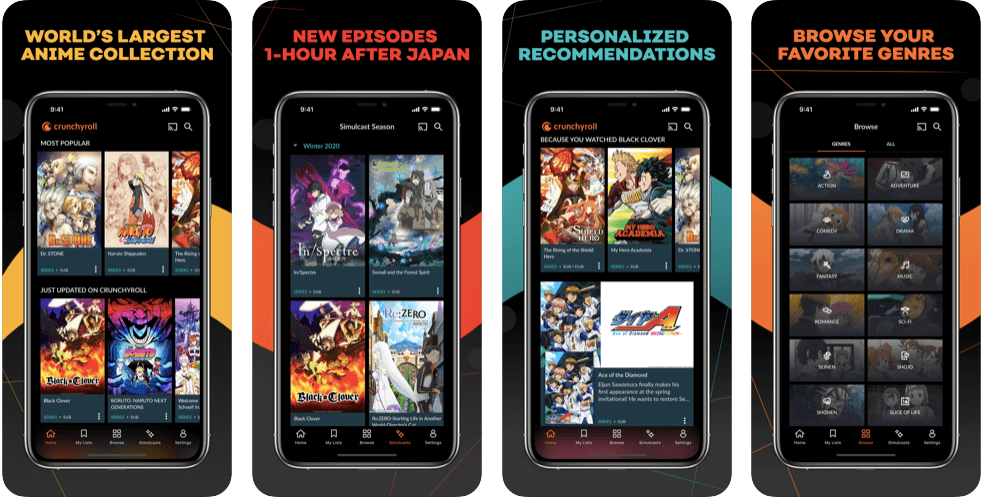 Crunchyroll is considered one of the top-notch platforms for watching Anime. The App is entirely dedicated to Anime streaming only and contains a tremendous index of anime movies and shows. You can find all your favorite shows like One Punch Man and Death Note. Besides, it is also popular enough for its simulcasting feature and has a separate section for Manga lovers as well.
2. CloudStream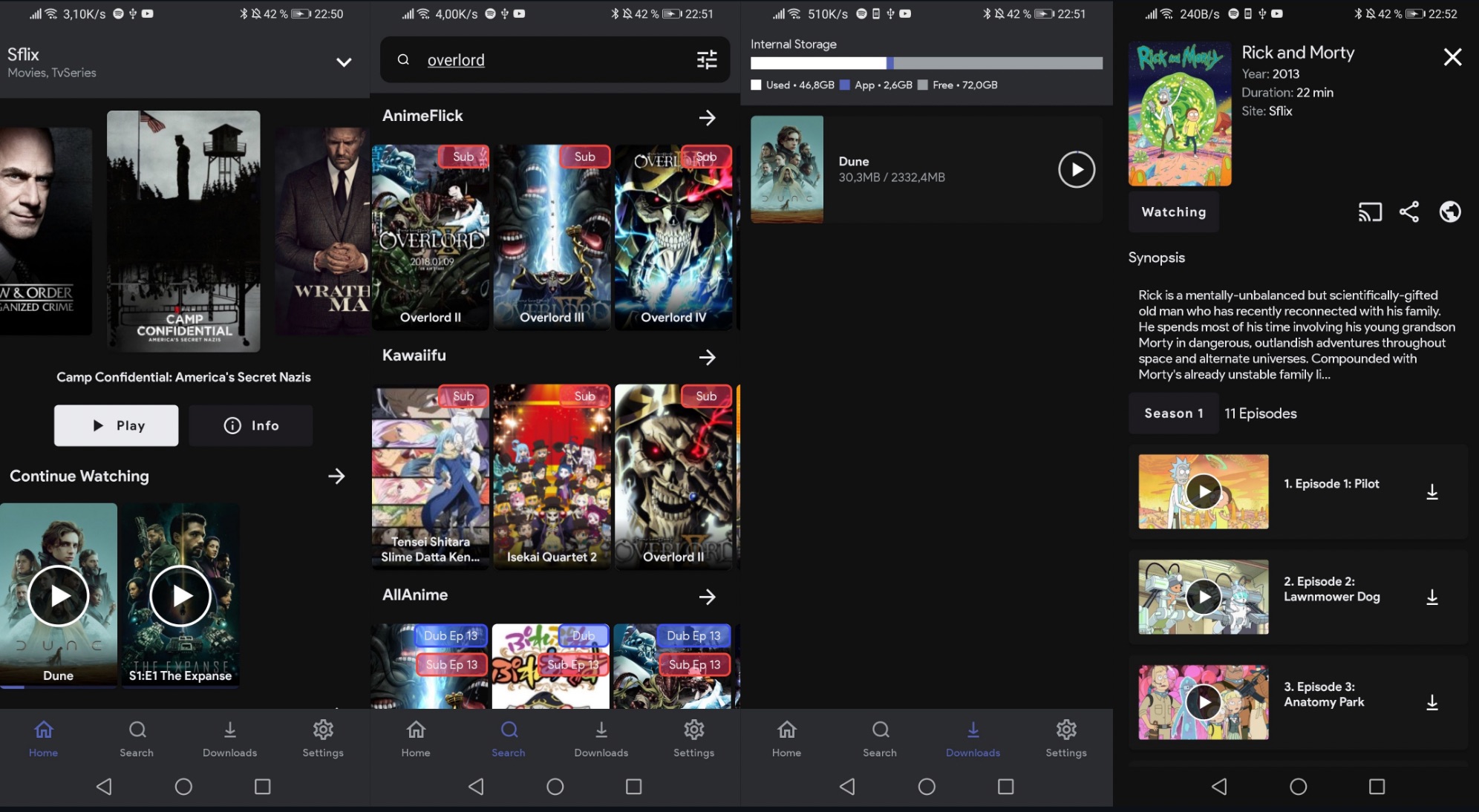 CloudStream is the best HD movie downloader APK available on the web. It does not host any content on the App and has no control over what media is put up or taken down. CloudStream 3 functions like a search engine, such as Google, and indexes the Anime from available resources. You need to install repositories that help download Anime that crawls, aggregates, and displays links in a convenient, user-friendly interface.
How to Use Cloudstream to Download Movies?
Download Cloudstream APK on Android.
Install the App and click on Settings Tab.
Now click on Extensions.

Tap on + Add Repository.

Open Cloudstream Repo and either install the repository or copy the repo link for your choice. (English, Non-English, Anime, etc.)


Add the Repo to your Cloudstream, click Download, and the App will download all plugins.


Now, wait for a couple of minutes for the library to load in the background.
Search for the movie and download for free in HD.

3. AnimeLab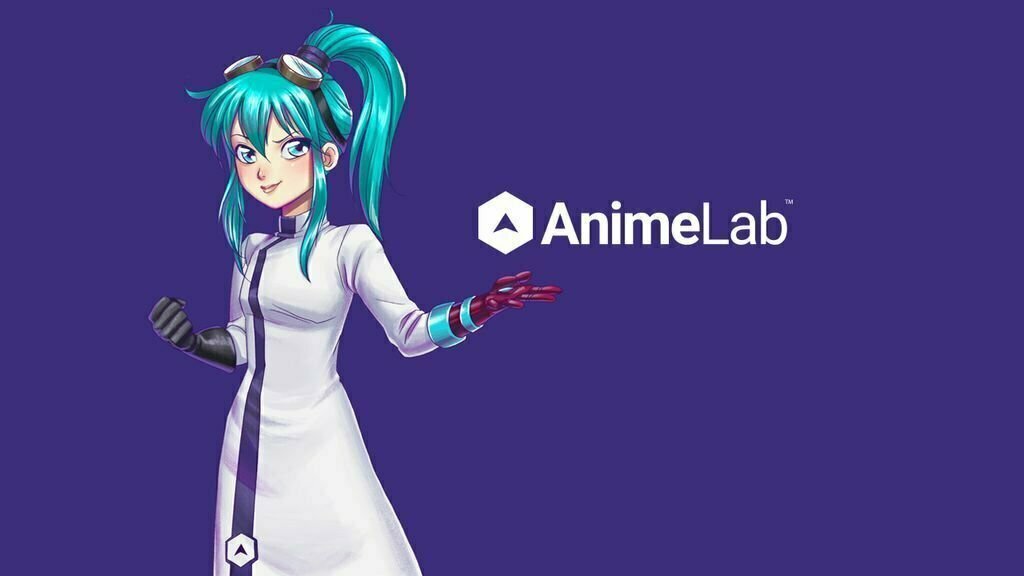 Anime Lab being another massive name on the list, serves mainly in New Zealand and Australia. However, users with a VPN can access its services from anywhere in the world. The best thing about this App is it comes with a free as well as a premium plan. It directly braces the anime contents from Japan on-air and maintains quite an extensive collection of top-rated anime shows.
4. Tubi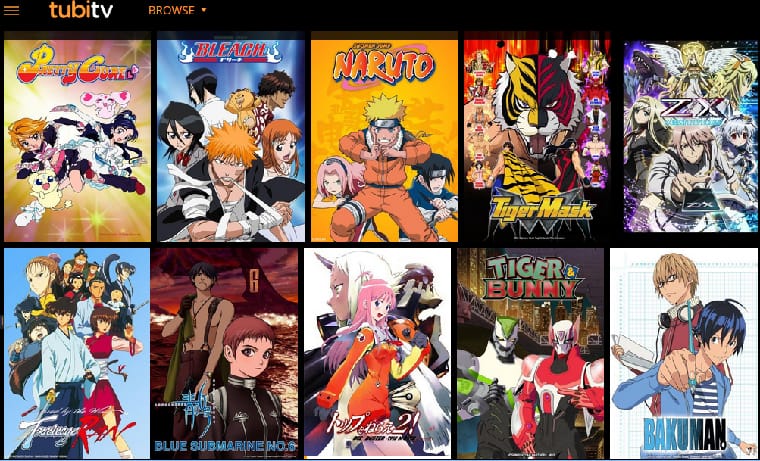 Tubi basically provides versatile services to users. It is not entirely dedicated to featuring anime content only. Hence, you can also watch movies from different genres, TV shows, etc. Anime is a part of it, it still has a large library of excellent anime content and offers uninterrupted online streaming via the App.
5. AnyMe
If you are an Anime fan, then AnyMe is the App for you. AnyMe is a free Anime Streaming Platform and can be dubbed as the Netflix of Anime. You get all the Japanese Animation in one place. Get access to thousands of episodes, movies, and anime OVAs, directly on your Android smartphone. A simple-to-use app that provides Anime in Subbed, English, and Spanish Dub. The site loads streams from global resources.
You can either directly play the video in the App, and if not supported, than the App lets you stream the video in any video player like MX Player. Best Anime App if you wish to stream Dubbed and Subbed Anime for Free.
Features of AnyMe
All Anime Shows at One Place
Dubbed and Subbed Anime Videos
Free with No Ads
Internal and External Video Support
6. Funimation
Funimation is a brilliant choice, especially for watching the latest anime episodes. The App has a great collection of content, and you can even hang on with the earlier episodes of your favorite shows. It is pretty easy to navigate and search your favorite ones. Besides, Funimation also provides the content in Hindi dubbed and subbed versions too.
7. ConTV
A legal and legit App to watch movies and TV shows on Android. The App is the best place to stream and download Anime, TV shows, movies, documentaries, comedy, and more programs. The quality of the streams is decent and at times changes dramatically, so it is not recommended to be cast on the big screen.
The App has a very smooth and clean interface. As the App is free, it is supported by Ads that are not irritating. But the only thing that could act as a setback is poor video quality compared to its freemium competitors Snagflims and Sony Crackle.
8. Anime and Manga Animo
Anime and Manga Animo is one of the largest communities for anime and manga lovers. The App has a vast collection of anime series and otaku. Anime fans can join the community and discuss their favorite series, characters, and episodes with other like-minded people. The community has a massive number of fans and cosplayers to interact with.
Download Anime and Manga Animo 
9. VRV Anime Streaming App
VRV is a comparatively new name that has come into popularity in very recent times. Anime lovers have become huge fan of this App, mostly because of its quality collection of content and the features it provides. The anime contents are available in 720p and 1080p resolution, which gives you an extremely satisfying experience. VRV app has over twenty thousand hours of content, and more content are being updated occasionally.
10. HULU Anime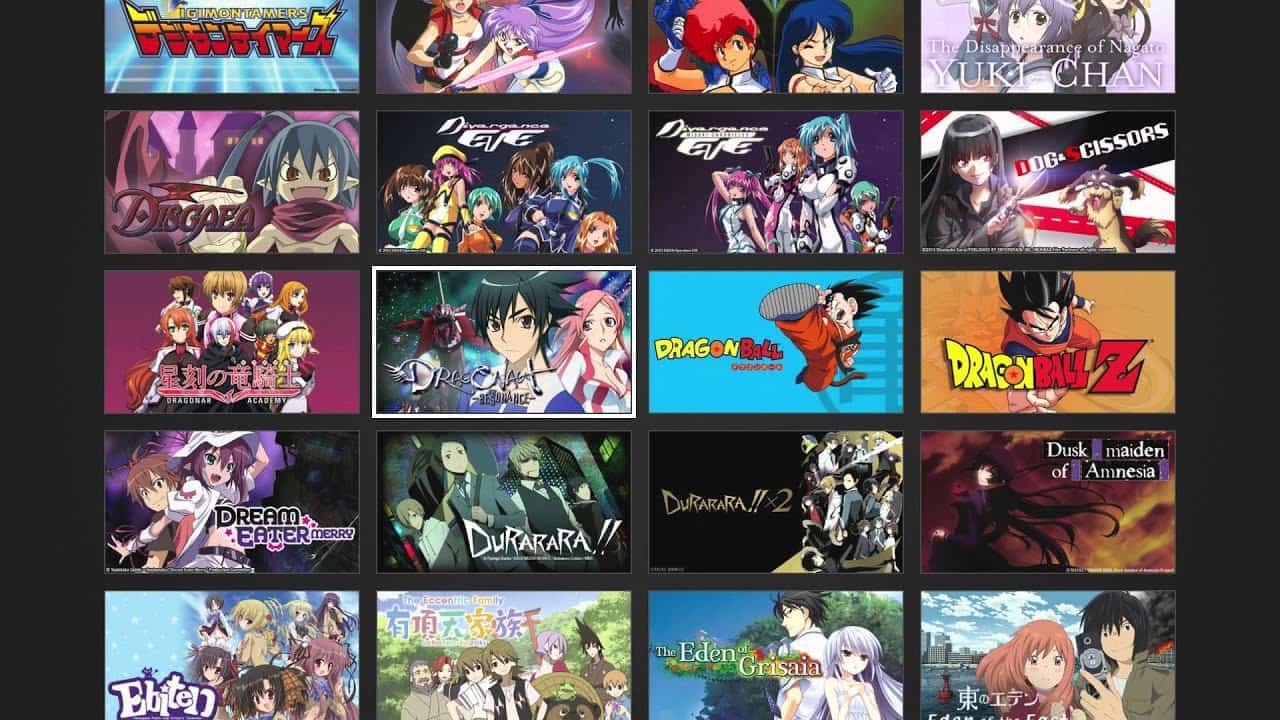 Hulu is another rising name in the list of best Anime streaming apps. It offers an overall good streaming experience and comes with a free and a pro version. The freemium version includes almost everything except you must deal with annoying ads. The premium version, on the other hand, comes cheaper and removes all ads to provide you the best ever experience.
11. Animega
Another selective app for exclusive Anime streaming by Animega. inc. The App has a massive database of high-quality anime content, including all the latest episodes as well. You can even stream anime music and several other fan-made videos too. It allows you to search your favorites through various categories, each holding a bunch of anime series.
12. Wakanim
Wakanime is another reliable platform to watch all your favorite Anime shows in a single application. It has a variety of anime content that is available for quality streaming to users. You can even experience your favorite ones on your Television with the help of Chromecast. Although it is a paid app, so you need to buy their subscription plan to access their excellent service.
13. HIDIVE Anime
The specialty of the HIDIVE Anime app is it is a Japanese application that provides full of free and quality content. Unlike other free apps, this one is an entirely legit one, and you can watch a variety of anime shows on it. Adding on to its perks, it is an ad-free application, which means you can now stream uninterrupted animes without even paying a penny. What else could an anime fan wish for?
14. AnimeDLR
If the slow online streaming makes you uncomfortable, Anime DLR is your expert solution. The App is specifically designed to provide uninterrupted super-fast streaming. It is a free service known for its fast streaming and amazing sound quality. Besides, you can watch your favorites in high resolution since it provides 720p and 1020p quality streaming. The homepage is always filled with the latest episodes of various animes, and it features a well-organized database too.
15. Netflix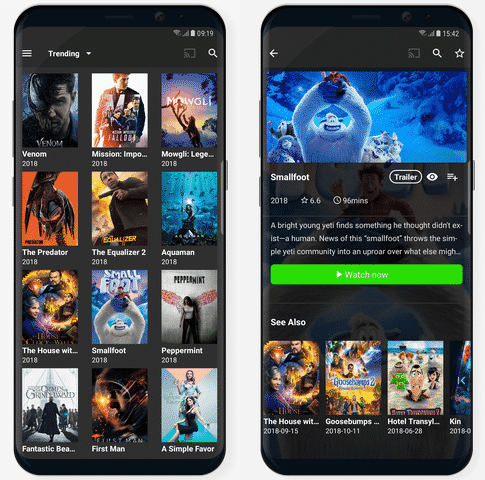 Netflix is probably the most used media streaming App all over the world. It basically features contents of all types and has a separate section for animes. It has a pretty good collection of quality anime content, although the quantity of content is still debatable. But the good news is Netflix now includes more anime content in its database more often.
From Editor's Desk
A good and reliable anime streaming app is hard to find, especially when you are living outside Japan. Although many apps are still in the paid category, most of the free ones don't avail of satisfying service. These 15 best anime apps will offer a pacifying experience without much of complication. Let us know which one is your favorite, and how you discern it from the others.
If you've any thoughts on 15 Best Anime Streaming Apps for Android, then feel free to drop in below comment box. Also, please subscribe to our DigitBin YouTube channel for videos tutorials. Cheers!