Google Play Store is the place where you are given options between free and paid apps, there are many free apps that promise to give you the same service as paid apps. DigitBin has come up with some of the best-paid apps for Android. You may be well acquainted with thousands of Android apps that are available which are absolutely free, but sometimes they are not able to meet your needs completely.
According to your various different needs, you need some other useful apps which to access, you have to spend some money from your pockets. Although there is no lack of free apps at all, you have to use the paid app for advanced features. You also do not get to see any kind of advertisement by using them and save your precious time. These paid apps provide you with privacy which is necessary for your security. Apart from this, you are able to get regular updates and fully gardened useful apps.
Today Android is the most advanced platform worldwide and Google has thousands of free apps in its Play Store for its billions of users, but many times the special feature we need is not included in free apps, so we have to buy paid apps to meet our needs. Though everyone loves free service, but not necessarily the free app is capable of fulfilling all your requirements. Sometimes the circumstances are such that you do not even know fully the app you are buying, will they meet your requirements or not. In this article, you will be able to know about every best-paid app in detail and you will not have any problem with buying it. Today we have brought the top best-paid apps for android which are fully listed below.
Best Paid Apps for Android
Here are Best Paid Apps for Android from all Genres which can Boost your Device Productivity and are worth the Buy.
1. MediaMonkey Pro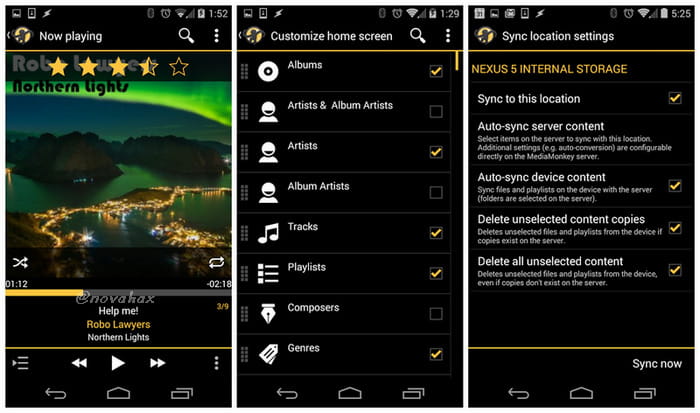 MediaMonkey Pro is the best UI audio player published by Ventis Media with great performance. It allows you to easily manage your music, video, audiobooks, and podcasts. In addition, it is capable of playing all kinds of content-supported files and also allowing you to easily navigate with any album, playlist, composer, artist, and genre. It gives you both lock screen and home screen widgets for easy access to the device.
You are able to edit the property of multiple files here again. It also enables you to create compatibility with third-party scribbles. With it, you can sync the library of any of your devices with WiFi on your Windows PC. You can download and access media from DLNA/UPnP servers easily without facing any problem. Through this, you can do playlist management with the hierarchy, along with the full-library search.
2. 1Weather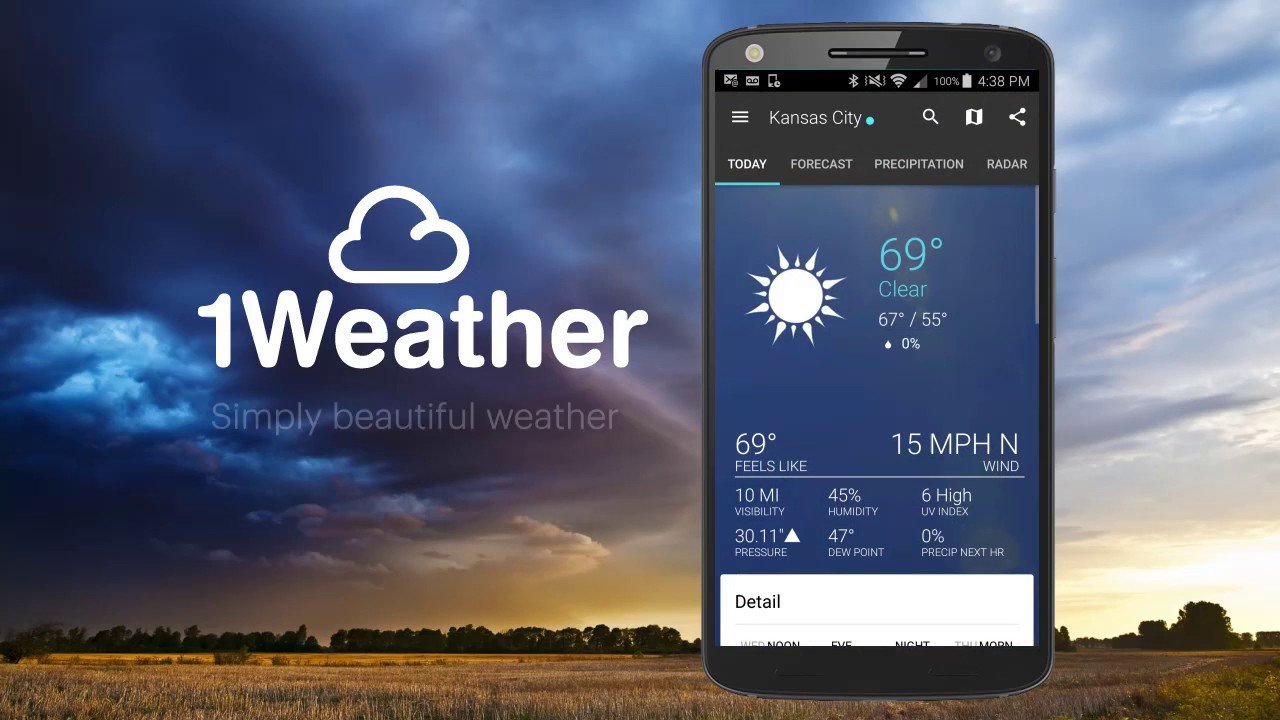 You can use this app to get weather information while keeping yourselves updated with time. You get the basic information about temperature and weather of any place not only in your hometown but also around the world in a few moments. What makes this app special is you will be able to zoom in to the satellite map to view up to 7 hours of temperature as well as clouds, surface, temperature, radar, wind speed, sunset and sunrise time. You also get basic information and, you are also given any severe weather alerts.
In addition, you will also be able to receive live alerts of severe conditions like an earthquake, storm, fire, rain, and icy storms and be able to protect yourself in advance if you wish, you can track all these situations on the live radar. With the help of this app, you can get information from the meteorological department like today's weather, tomorrow's weather, rainstorm, storm, earthquake, not just your locality but in any state around the world.
3. MX Player Pro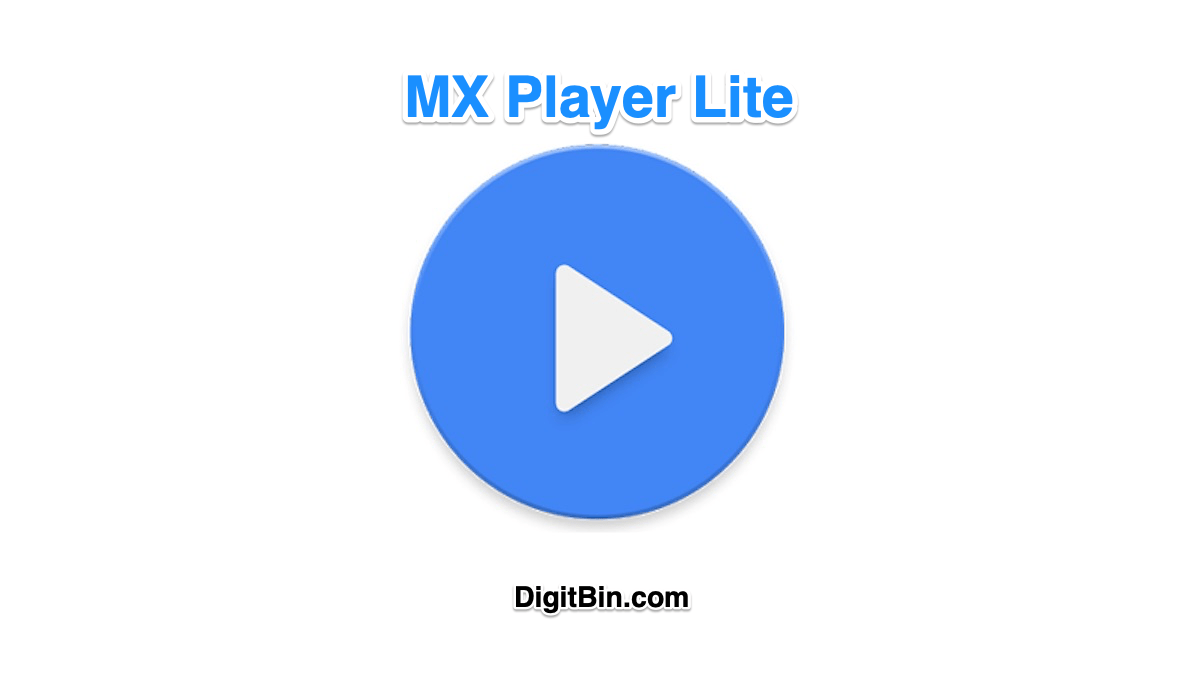 The supports all the video formats and codecs can be downloaded in case if your device needs one. The App runs on Ads but given the capability of the App, the Ads just act as a recessive factor. MX Player is the most popular Android App for playing stored videos on your Android device. It is also one of the rare apps which support video streaming on all major networks. Or in other words, many online streaming services consider MX Player as primer best app for the duty.
While playing the video in your personal life, you may have seen the broadcast of most of the ads which hinders your enjoyment, but using MX Player Pro you can get a smooth experience without any ads interruption. It is considered to be the first multi-core recording sports video player. You can play and pause the video by double-tap the screen.
You can also swipe up or down with your finger on the left of the screen to increase and decrease the brightness and on the right of the screen to change audio volume. Apart from this, you can pinch the screen with your two fingers to make zoom and pan. This player also supports a variety of subtitled formats such as MPL2(.mpl), TMPlayer(.txt), SubRip(.srt), MicroDVD(.sub), VobSub(.sub/.idx). Using its Kids Lock feature, you can let childrens watch videos without any worries.
Features of MX Player pro
Supports multi-core decoding which increases the performance of video playback
Seek scroll and gesture control
Ad-Free
HW, HW+ and SW decoder support
Allows background video play, AB play, loop play etc
Supports a large number of subtitle formats
Online subtitle download with sync settings
Audio playback support
4. TouchRetouch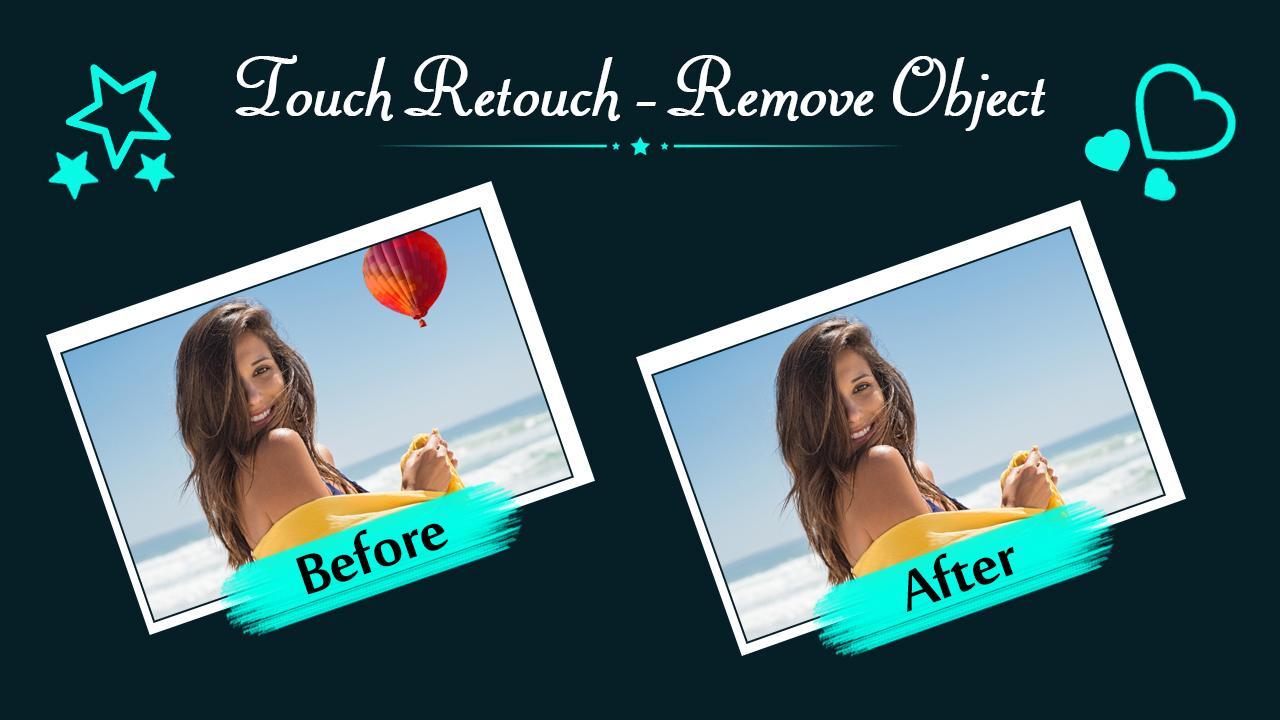 You clicked a photo and notice something photobombing your pic, then you can use TouchRetouch to get a nice and beautiful picture by removing the unwanted objects from the photo. You can remove objects that can cause the beauty of your picture to diminish, using it you can remove many types of unwanted lines from your picture. It is also able to remove stains found on your skin, blemishes,  pimples and more. Remove defects or duplicate objects by using the Clone Stamp tool. Remove human-made objects like stop lights, street signs, trash cans and more.
Using this, you can erase any object in your picture, and you can also customize the size of your eraser as you wish. Apart from that the thickness of the lines found in your picture can be made more thick or thin according to your requirement because its single click line removal feature is considered to be the best. With the help of this, you can remove anything from your photo of your choice that you do not like and you can make your photo look clean and professional.
5. µTorrent Pro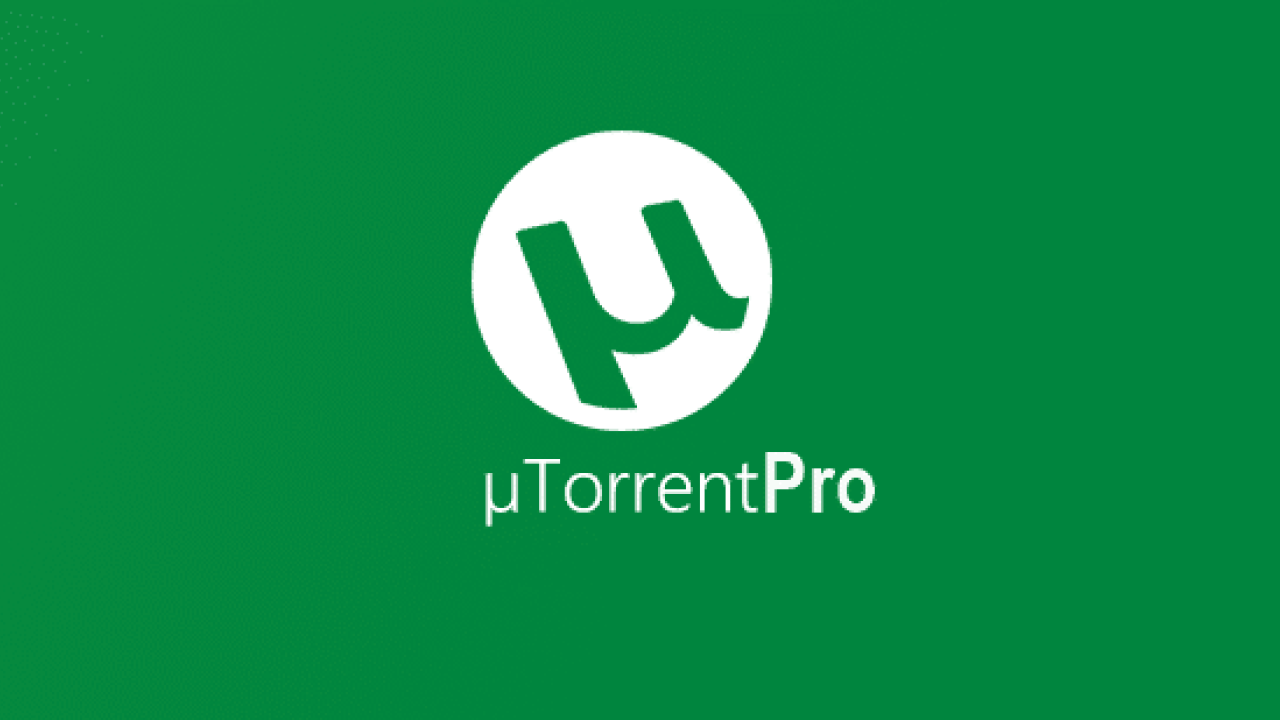 With this Android Torrent app, you are able to download your favourite videos, movies, serials, etc. direct from the torrent sites. By using this, you are able to download multiple files at the same time and you do not even need to see any banner ads. By using the battery saver feature of this app, you save your device battery to a great extent. The auto-shutdown feature provided by it saves your data as well as your battery and automatically gets shut down after downloading your file. The new Dark Mode option is very beneficial and helps save battery lose through the screen brightness.
The µTorrenet Pro also allows you to watch the video while downloading it. The app also offers an option to pause resume the download so that next time you want to download the file you can start from the same per cent avoiding downloading the same file on repeat from the initial stage. You can also set the download location in it as per your choice, where you can get your downloaded files.
6. Relay for Reddit (Pro)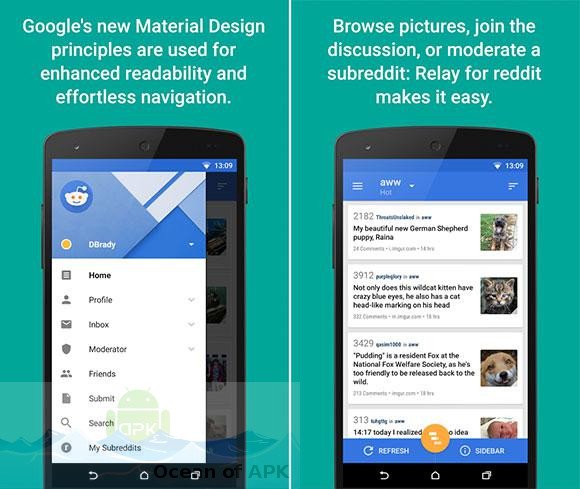 You must use Relay for Reddit if you wish to see the world's one of the most famous community website Reddit with a new perspective. Its great interface and graphics design is designed keeping in mind your convenience. Using it you can run multiple accounts and without, you can also reply directly to the inbox of an interrupt. Here you will experience many types of animations right now, along with viewing HD thumbnails.
You will see the comments and links loading at the same time and you can preview GIFs, HTML 5, and YouTube's video and pictures while in the app. Using its advanced comment navigation feature, you are also able to go to the next or previous thread. Here you can easily use search functionality and you can also talk to your friend. You can see the latest post every second by going to the tab bar below and using the refresh option.
7. LifeUp: Gamification To-Do and Tasks List
LifeUp is an awesome to-do list app that is enriched with many interesting features. LifeUp aims to help users upgrade their lives by promoting productivity. It is a habit-forming app that has several game-like features enabling users to complete tasks on their to-do lists.
So in simple words, LifeUp is a to-do list app built like a game. So recording things on the list in the app is very similar to playing a game. It has rewards and achievements that users can unlock. It has basic functions like a to-do list, adding reminders, and deadlines, and accessing history. LifeUp is a really useful app that is worth the money. Consider it an investment and try LifeUp now to manage your tasks better. 
8. Photo Studio PRO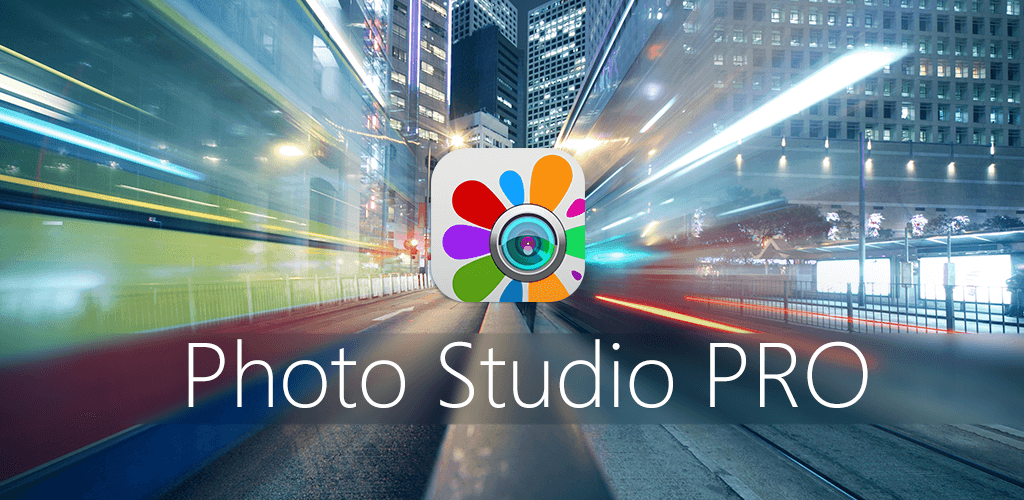 Use this amazing photo editor app to give a new and different look to your photos. This app provides you more than 200 frames, apart from this you can apply more than 200 effects to your photos. This tool gives you basic features along with advanced editing options, it also provides the facility to blend two pictures together. You can get a beautiful and powerful text label, which is useful to type anything on your picture for showing information.
You can easily use this popular photo editor app on Android, which helps you to customize your photos using the best frames, collages, and filters. You can also change the shape, background, template of your photo to give an impressive look to the photo. You can prepare the picture as a professional by using different types of fonts, textures, and colours.
9. Unified Remote Full
Now you can turn your device into a WiFi and Bluetooth universal remote control for Windows PC, Mac, and Linux easily without any difficulty. Using this, you can manage the power control, file manager, screen mirroring, media player, mouse, keyboard, etc. To get the facility, you have to do a small setup and connectivity with a server in this app. To increase your security, you use a password. You can also use it to control both single and multi-touch mouse.
For your convenience, both dark and light varieties of colour themes have been included. There are 18 types of free remotes included and you can easily start your own server using the LAN. This very useful tool has been published by Unified Intents. Use this app without a waste of time for having to remotely control your computer and relax while experiencing bliss.
10. Voice Recorder Pro
You can use this app to record any type of personal notes, lectures, conversations, songs, meetings. Here you can save the recorded file to both your device's internal storage and SD card. Even if your display is turned off, the recording keeps going in the background. You can also search and arrange your recorded files. Apart from this, you can also share the recording files on Facebook, Dropbox, WhatsApp, email SMS, and MMS.
This app also supports MP3 high-quality format files. Its interface is very understandable and has been designed beautifully. Using its edit facility, you can also cut the portion from your file which is not necessary.
11. Talon for Twitter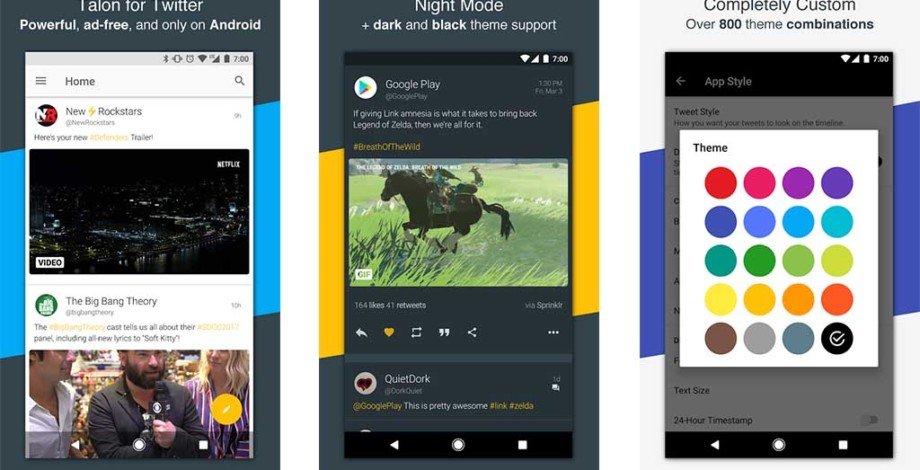 If you are active on Twitter, then you can use this Ad-free Android app, which is published by Klinker Apps, Inc. Talon for Twitter includes stunning layouts, eye-catching animations, and a smooth interface. This app also gives you the facility of night mode. You can give a new look to the Twitter app by using more than 800+ themes. Here you have been given many unique filters for your convenience. With the help of this tool, you are able to scale, rotate, crop, and edit any image on twitter. You can also follow and reply to any friend easily and here you can also provide the option to mute retweets, hashtags, users, twitter clients, etc.
It supports two accounts at one time, here you can easily see who is retweeting, like, and quote on your tweet. You can play Twitter videos without leaving your timeline. With the help of filters, you can suck what kind of tweets you like to watch. You can easily do all this work by tweeting on Twitter and creating your own profile like a professional or easily reading someone else's tweets.
12. Nova Launcher Prime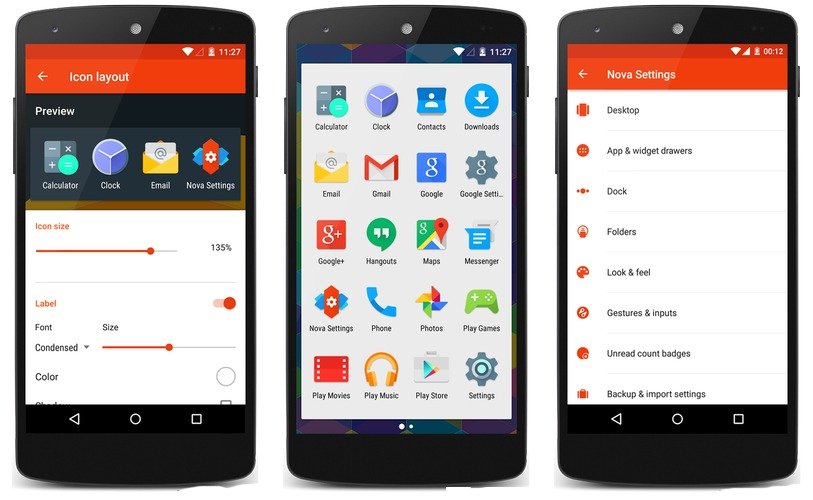 Use this launcher to give a new beauty and outlook by installing it in your device and you can hide some of your apps in this launcher and you will not even need to uninstall them. In this launcher, swipe, double-tap, pinch, and many different types of gestures are found. You can also create custom tabs or folders according to your wish. You can also apply gesture effects on your favourite folder or icon of your choice.
It gives you a variety of scrolling effects and its UI is designed to be very useful and effective. In this, you can change the size of an icon and fonts according to your wish. The Night Mod option provided by this is very useful for your eyes and you can also get backup and restore as per your wish.
13. BlackPlayer EX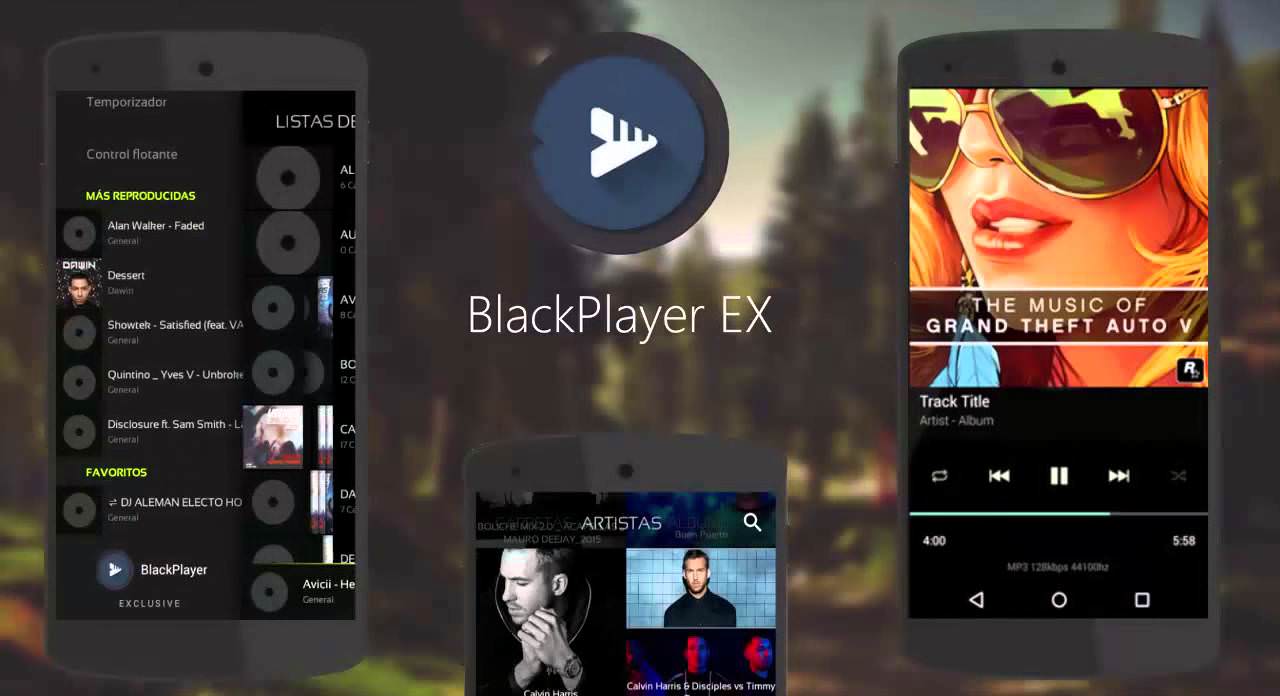 A music player which can make all your music hunger satisfied. As any basic music player, you can organise songs and create playlists. But what this music player offers the is something if you try music lover which includes, adding music thumbnail, edit songs data like Title, Album, Artist and more.
You can also embed lyrics on the songs to make it more appealing if you love listing music with lyrics. You are also provided with 8 extra themes as well as 11 colour accents. You can make it even more attractive by using 6 extras fonts of your own choice. You can also use the white widget theme and screen rotation lock. In addition, you can set the artist's image of your choice and you are able to search manually.
You are also provided with many types of transition effects and you can also enjoy text animation here. You can control the audio of your own choice and listen to your favourite songs with advanced tuning. Here you can also change the size of an album of your choice with both landscape and portrait view. This app also shows you thousands of genres on the list view.
14. Business Calendar Pro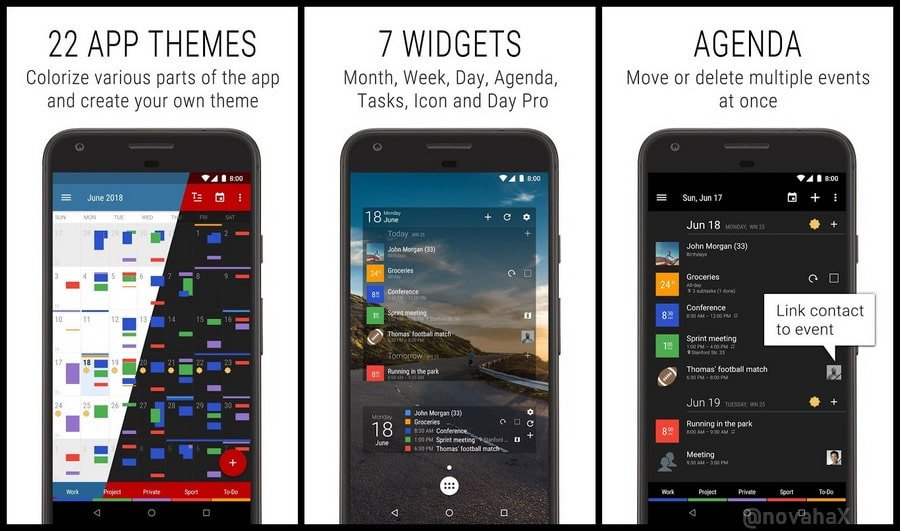 Business Calendar Pro is a complete calendar android app, which is one of the highly rated in the productivity genre and published by Appgenix Software. The app helps you to keep reminders to do your work smoothly. This app provides you with a quick overview of what you have to do events throughout your day. You can sync your events with Google Calendar, Microsoft Outlook, and Exchange. You are able to see your 1-month work at any moment in great font size.
You can also customize your events by drop and drag. You can even delete your events if you want, in its advanced visit, you can manage your events according to your convenience and your choice. According to this calendar app, you can set the size of fonts and you can set your work, activities, sports, and holidays in different categories according to your month.
15. PhotoPills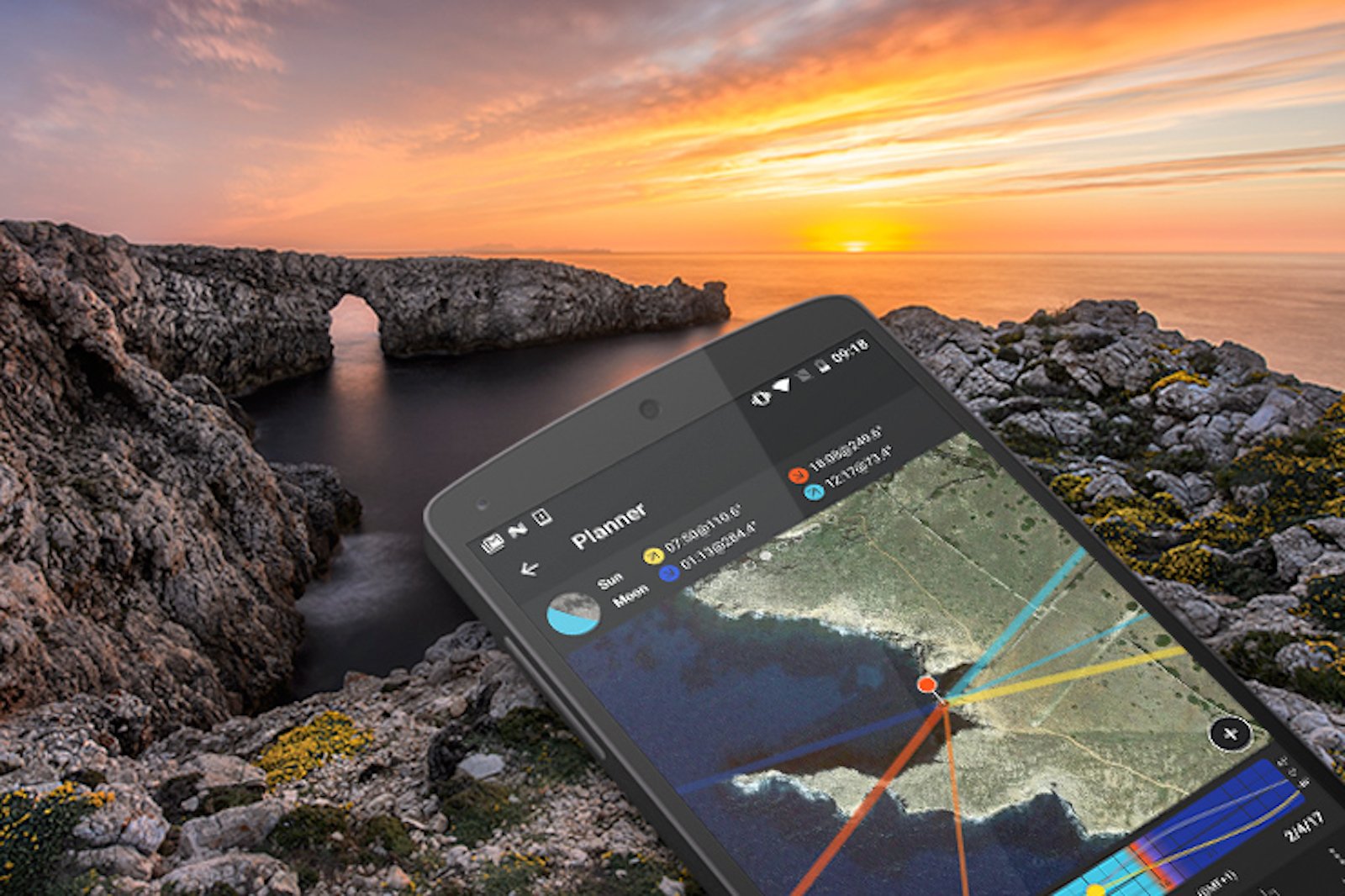 Make yourself a true photographer using this great app. The app acts as a photography assistant to your creativity and to make your photos more artificially realistic. This is the app that makes your photos to take a slice of moon, sun, and Milkyway effects. They also offer 2d map-centric planner, and with this, you can use Polaris with 3D augmented reality. If you want to do some thinking photography then you can use this app to give realization to the thoughts going on in your mind, you can see that dream in a moment.
You will be able to capture your unique and live moments. This app offers you the opportunity to do a variety of shooting effects, filters, dark mode, and photography even in the dark. By using this, you are able to give truth to the different types of scenes going on in your mind, as well as legendary and professional photography.
16. Tasker
Suppose an app does the work for you, you without even touching it. Just give the Tasker the tasks and to will do the work for you. You can perform 350+ actions like Send SMS, create notifications, change almost any system setting like Wifi Tether, Dark Mode, Always On Display, change any volume, control Do Not Disturb, open apps, file manipulation, control music playback, get your location etc.
You can use this great automation app to control your device as well as perform your various types of tasks. This app will do your task based on time, event location, and application and the best part if is it does not require any root to do the task. With this, you are given four main tabs, namely, Profiles, Tasks, Scenes, and Wars. Here you can add different tasks according to your need for a particular day and time and also provide regular routine time to get them done.
For your convenience, it completes your work efficiently and at regular times in a few moments. In this, you can customize more than 350 actions according to your own performance like this will give you the facility to create notifications, send SMS, turn on dark mode, control do not disturb option, open the app, control the music playback.
17. QR & Barcode Scanner PRO
You may have seen the QR code on many types of products. To read and scan it, you can perform the action by QR code using this app. It is very easy to use and with the help of this, while scanning the QR code, there is no need to press any button, take a photo, or adjust the zoom. This Scanner is able to scan email, location, contact, product, URL, and text-based barcodes.
Now you can win many types of online prizes and gifts by scanning barcodes while shopping online and you can save your money. To scan any QR code, you have to bring it inside the area of ​​your camera and it automatically scans that QR code easily. You can also open and share the scanned QR code and it is a totally ad-free scanning app.
18. PPSSPP Gold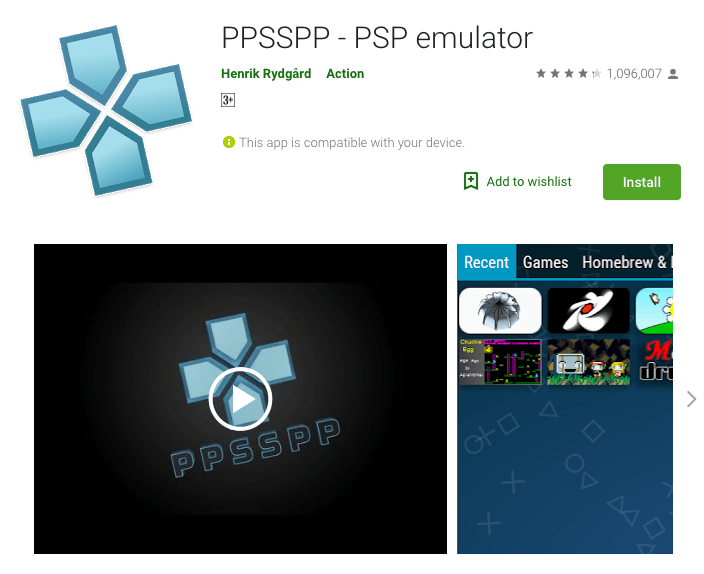 After months of futile searching, I laid my hands on the PPSSPP emulator and could definitely claim that it is probably the best PSP Emulator available for Android. Apart from supporting a plethora of Play Station games, it manages to provide a more than a decent user interface. Considering the interface that other emulators have to offer, you wouldn't be left disappointed a bit. Moreover, if you are short on pocket money, then you could even try out some of the demo games from the Homebrew Store, free of cost! The option to do so is incorporated within the app itself.
If you like games on PlayStation and for some reason, you are not able to play games, then you can also enjoy PlayStation on your Android device. You can play every type of PSP and PS2 game on your mobile. When using it all you need to do is convert the original files in .CSO or .ISO formats and after that, you will be able to use it to play the game.
It provides an emulator to play games on PlayStation on your Android device with a smooth and comfortable experience. With this Gold Edition, you are provided a variety of special features, in which you can play online homebrew and you can store your games on any USB or storage device and play when the time comes. So without wasting time just installing this Android app, boost your gaming interest, and enjoy PlayStation on your device.
19. jetAudio HD Music Player Plus 
Promote your music listening habit and fulfill your desire to listen to music in HD quality now. With this app, you can keep your songs in the albums, artists-wise, folder-wise also. Here you will get a 20-bands graphic equalizer as well as 3 lock screens. The white and light grey theme is also for your eye safety. You can also manage the sound quality according to your choice with the equalizer option.
This audio player is capable of running various formats such as .mp3, .m4a, .mpc, .wav, .wv, .flac, .ogg, etc. This app gives you many types of sound effects and MIDI playback. Here, with the help of a crystallizer, you get the experience of listening to crystal clear sound.
20.
Manual Camera: DSLR – Camera
With advanced camera controls, this Manual Camera DSLR app will transform your phone into a superior camera. With the aid of this app, you may take the most amazing images and film videos in 4K. It has almost all the features that a professional camera has including ISO control, focus, exposure control, real-time filter application, feature for slow-motion video capture, timelapse feature, geotagging, and photo stamping.
It enables users to configure customized keys for quickly taking photos. Users can even save RAW photos. Recording videos in 4K is one of the best features of this app. Using the app is not that difficult, and users can even use the multi-touch gestures and single-touch control feature. Photography lovers can use the Manual Camera: DSLR app and capture stunning images and videos without a professional camera.
Conclusion: Here are the few of the best-paid apps from all genres are listed each paid app has its own unique feature which makes it a powerful choice over its free counterparts. Do try the apps and I bet you will surely love them and not regret paying the amount.
If you've any thoughts on Best Paid Apps that are Worth the Buy, then feel free to drop in below comment box. Also, please subscribe to our DigitBin YouTube channel for videos tutorials. Cheers!