If you have to post a classified ad, then Backpage is one of the best platforms to post on. Backpage is the best destination to post all kinds of classified ads. But sadly, it was shut down by the US department in April 2018, as it was used for posting ads about illegal drugs, trafficking, and much worse Stuff. Anyway, if you were suing Backpage for your business or personal needs, then we have some cool Backpage alternatives which work just as good as the original site. Some oh then even have modern features that will make your posting and searching process easier.
Backpage was a huge site for classified ads as people used it to post ads about new and old stuff. Whether it be their old electronic fridge, a keyboard, or their old bed with mattress. Backpage was the site to post such ads. But since Backpage is not operating in the US so we have other best Backpage alternatives which you can try. It is crucial for locals to post local classified ads as it helps people to connect and buy or sell different goods.
These Backpage alternatives will surely help you to earn some money in the process of posting classified ads. If you primarily post ads in classified, then these Backpage alternatives will surely help you to sell some stuff, and you can make some money in the process. We have listed out many alternatives websites that work just like the original Backpage. So let's dive deep into the list of these best alternatives to Backpage.
Best Sites Like Backpage
Here are the Best Backpage Alternatives to Post Classified Ads.
1. Craigslist
Craigslist is an American classified advertisements website and is one of the best alternatives to Backpage. It has a great extensive user base and was once very popular for its personal ads. However, the service was closed back is 2010, as the US state attorneys general claimed that most ads also included the promotion of prostitution. Again in March 2018, the service came back and Craigslist decided to remove all its personal ads as well.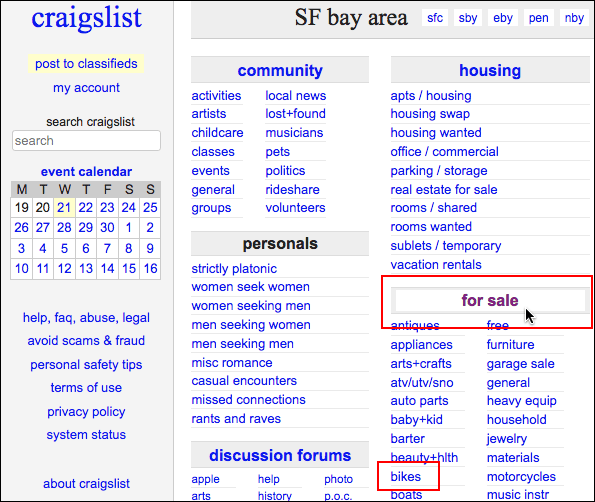 Nowadays Criagslist is well known for its classified advertisements including sections devoted to jobs, housing, selling, buying, etc. You can select topics category wise on the homepage itself. Some of the Criagslist sites also cover large sections such as the Colorado Western Slope, the California Gold Country, etc. On the left side of the homepage, you can also find many useful links like safety tips, avoid scams, and many more.
2. Gumtree
Gumtree is a British online classified advertisement and community website. It was founded in March 2000, by Michael Pennington and Simon Coorkall. In 2018, it was one of the most popular sites. Moreover, it is also well-known in countries like Australia and South Africa. The service contains classified ads that are either free or paid depending on the product category and geography of the market.
The website was designed with a motive to connect Australians, New Zealanders and South African's who are in search of new accommodation, employment or meeting new people. Gumtree also has an extensive social media presence on Twitter and Facebook using which it communicates news and information about brands. It has over 35,000 followers on Twitter and 471,000 followers on Facebook. Thus it makes great use of these social media platforms to launch competitors and promotions.
3. Locanto
If you are looking for a best Backpage alternative website in 2020, Locanto is just the perfect option for you. Locanto was initially founded in Germany and is now made available to over more than 60 countries. It is a very popular classified ad listing site that has grown about 12 years old by now.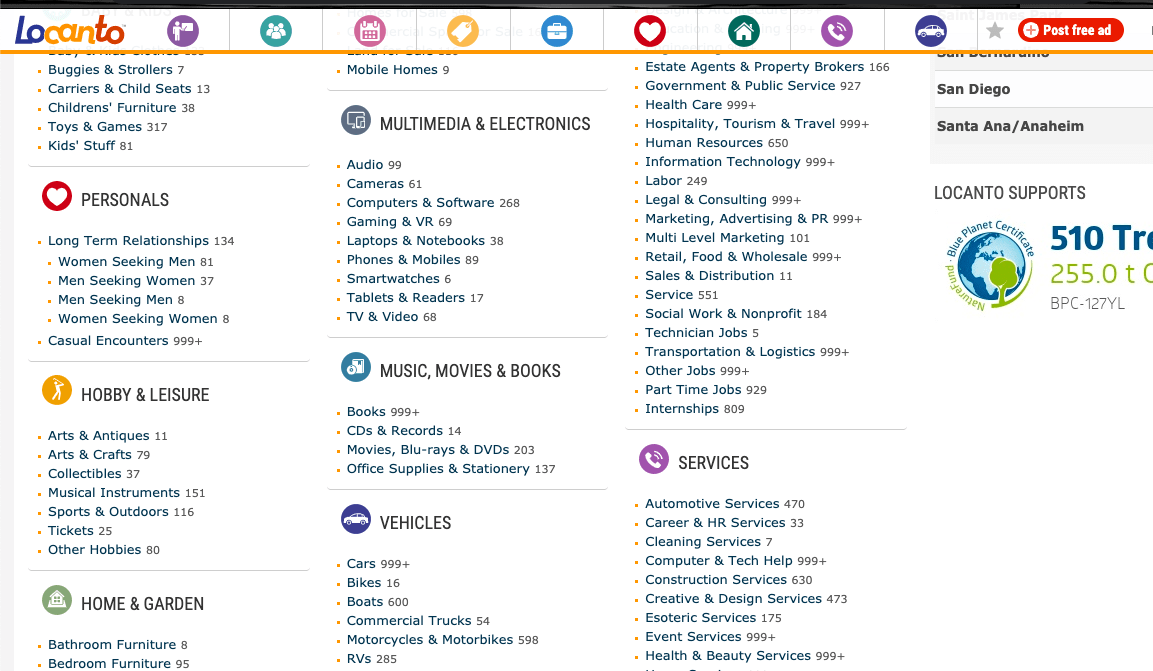 You can search for your desired product or service based on their category. Moreover, the site also has a mobile app available for both iOS and Android. It is very easy to use and you can simply post your ads. There is a very high chance that your ad might get a great response because of the large number of users. In India people extensively make use of the web as a matrimonial platform. Locanto has also established a blog on safer trading which gives safety tips related to online trading.
4. YesBackpage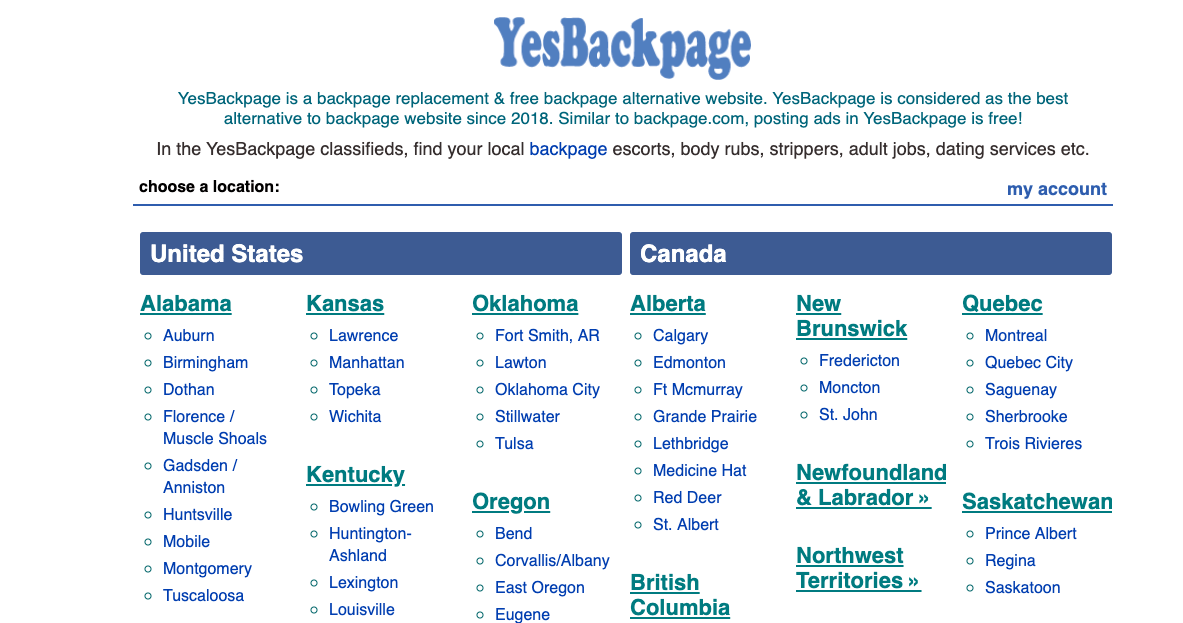 YesBackpage is a new best Backpage alternative website where everyone can post ads for free. It gives a feeling similar to the original Backpage website. It is one of the best alternatives to the Backpage. You can simply filter your search by different countries. You can buy or sell whatever products or services you want. Yes, Backpage always provides you with correct buyers. All you need to do is create a profile and post your ad, the buyer will directly contact you.
Copy YesBackpage.com or yesbackpage.de
5. Classified Ads
Classified Ads is another popular Backpage alternative on our list today. This is a classified advertising website that contains ads related to jobs, housing, vehicles, real estate, and many other products and services. You can search or post your own ads on Classified Ads completely for free.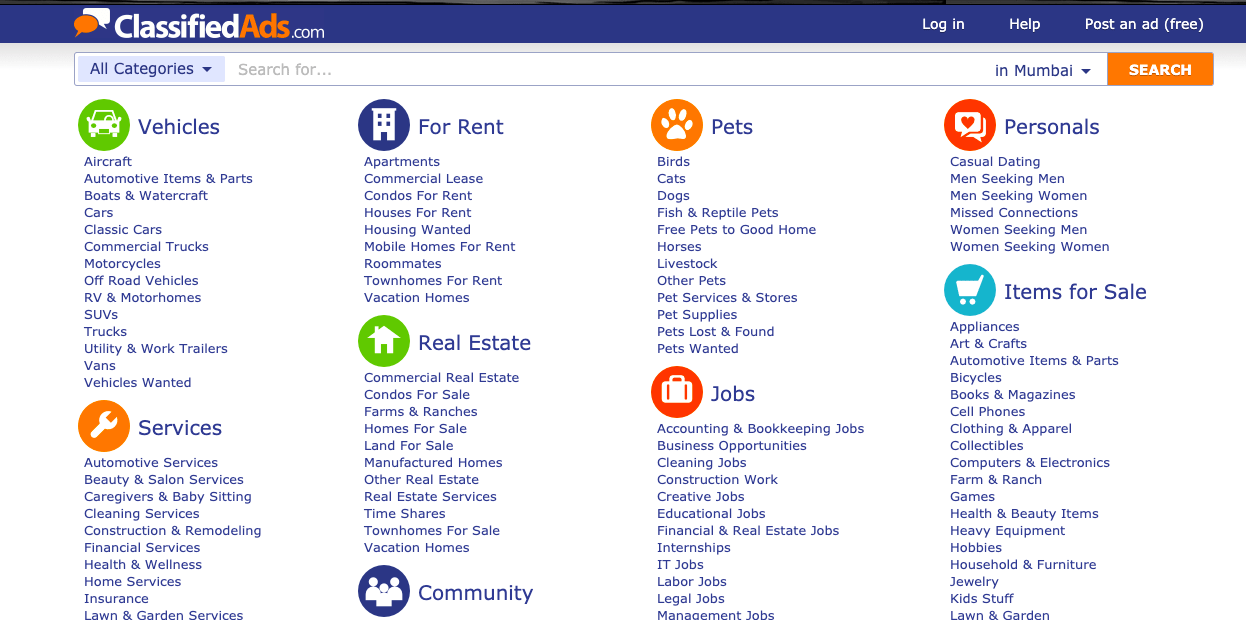 It comes with a simple User Interface and is very easy to use.  ClassifiedAds is among the new start-ups but has already made a great impact on the market. It has more than 3 million viewers and is growing up as a major competitor in this field. Moreover, they have made it further easier for their users to reach out to their desired products by launching the new mobile app. Most importantly, this company has made a huge success over the past years even without having enough staff members in the team.
6. OfferUp
OfferUp is a mobile-driven marketplace launched back in 2011. It competes with many similar companies like eBay, Gumtree, Facebook marketplace, Craigslist, etc. OfferUp is available on both iOS and Android and Web. You can easily buy or sell any product of your wish. It is specially optimized for smartphones, you can view larger photos of the products for better details. Plus, all the products are featured, depending on the geographical location closest to the buyer facilitating face-to-face interactions. Thus, it focuses on encouraging the relations between the buyer and seller through real-life interactions and it increases people's trust in the service as well.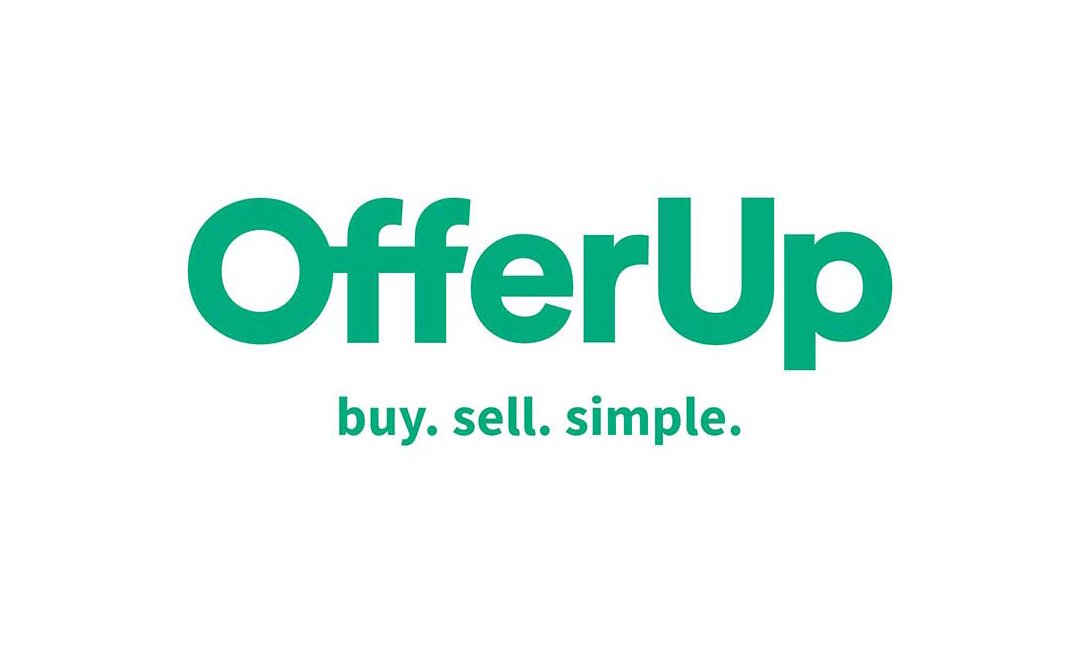 In addition, it also provides a 'bump' feature using which you can list your products on the top queue by paying a nominal fee. The company targets making the transaction process as simple as possible. You can make transactions through cash or using the OfferUp in-app payment.
7. Facebook
Facebook as most of us know, is the largest online networking site and is the most used social media platform. But what's not common is using Facebook for doing business. Today, many people use Facebook to grow their business online. You can post ads, buy and sell products using Facebook. It has the maximum number of the user base, so you can extensively market your products or services here. However, there is no particular way specially made to contact the buyers so you can simply comment on their posts or message them personally. FB has a dedicated marketplace with friendly Craiglist feature to buy-sell products.
You can simply search for any product or services on the search bar of Facebook. Moreover, there is also a separate job section area which is not that common to everyone though. Facebook even launched a dating platform or its users. With such a huge crowd of the user, Facebook can probably be considered as one of the best Backpage alternatives.
8. 5miles
5miles is another great platform where you can buy and sell any products or services you want that too for free. It is an easy, fun, and safer way to discover new classifieds in your area. You can simply search for jobs, housing, hire any local services and so much more. It is available for both iOS and Android. You can capture a photo of your product and list it on 5miles without having any trouble.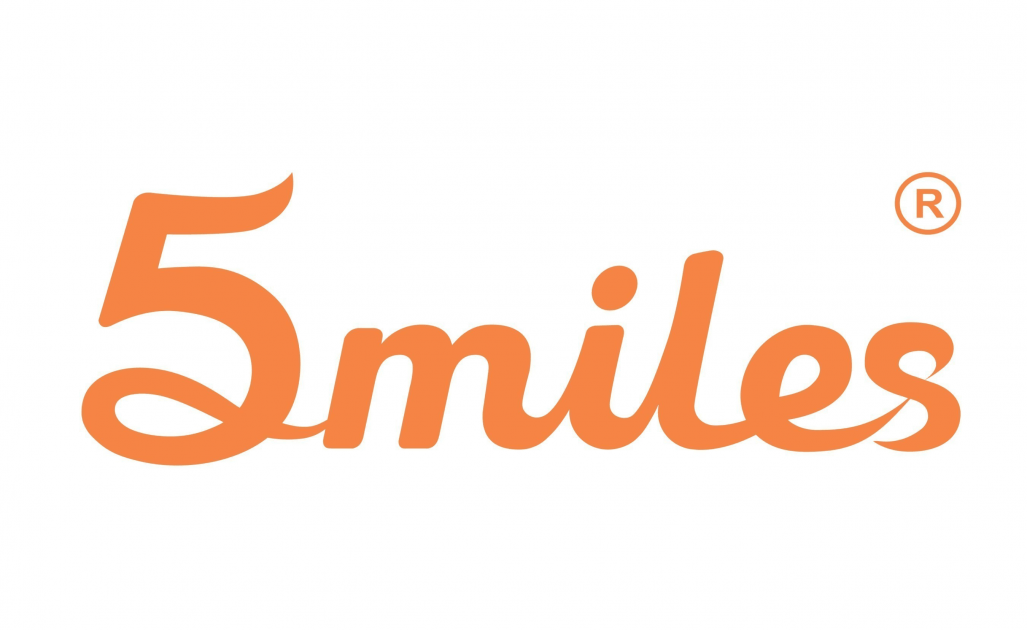 Moreover, it lets you add a personal touch with voice notes describing your product or service. The team constantly reviews new listings and you can also rate and read reviews of other buyers and sellers as well. Discover great stuff by browsing photos and negotiate deals by directly chatting with the seller. It also allows you to put filters on your search to find relevant items.
9. OLX
I hope all of us are familiar with the name OLX. It is a global online marketplace where you can buy or sell goods and services like bikes and cars, furniture, instruments, electronics, household products, etc. You can easily advertise your products and connect to international customers as well. In the year 2014, OLX had a blunder of 11 billion page views.
There are over 200 million active users and 25 million listings per month. The service is available in more than 41 countries and there are around 4000 employees in the team. OLX has however ceased its operations in Venezuela on 11 Sept 2018, due to some political issues and lack of free dealing. The company was initially started as an alternative to Craigslist and is now a leading competitor in the market.
10. Geebo
Geebo is an American online classified marketplace website founded in the year 2000. It is probably one of the best Backpage alternative websites. People can easily post for any service they want or promote their services as well for free. The website became popular through partnerships with different promotional sites. The company, however, decided to remove all personal ads in the year 2010.
The website gradually evolved as one of those who tried to reinvent a business that was constantly being neglected by the newspaper industry. As the internet services were growing everywhere the newspaper industry began avoiding most of the facilities that they used to provide earlier through traditional print outs. Later, Geebo started to promote these services itself. The company focuses on improving its services and making things safer for buyers and sellers.
11. LetGo
The classified ad website Letgo, launched in the year 2015 by the former CEO of OLX. This Backpage alternative managed to earn good popularity in the market within no time. It comes with a clean interface and you can see some major ad categories on the homepage itself. Moreover, it also has an iOS and Android app. You can also save a listing and share it on social media platforms after logging in to the site.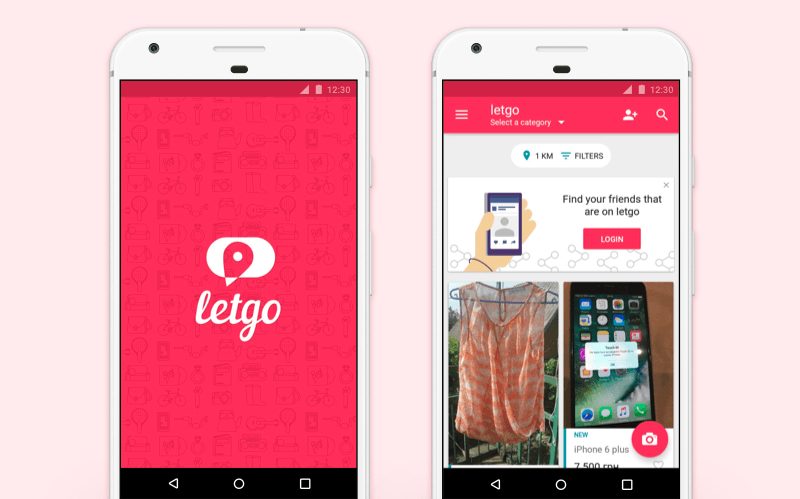 Letgo provides its services for free, however, the app added a paid beta feature that allows users to list their sales item above organic search results. The website's marketplace is specially optimized for smartphones. It features large photos of products for sale. Plus, the relevant items are viewed based on the closest geographical location of the buyer. Moreover in 2018, the company also added video listings and image recognition features including pricing suggestions.
12. OkCupid
OkCupid is an American-based online dating, friendship, and social networking website. This app is quite similar to what we know today as Tinder. However, the only thing is that OkCupid is much more popular than tinder. It arranges some basic multiple-choice questions in order to make proper matches among different members. All you need to do is create a profile, set an impressive bio, and upload a picture of yourself. Now, you are all set for the match-making process.
There are multiple options for communication including instant messaging and emails. Moreover, it often comes up with different exciting experiments that are of great fun. Once in 2007, it launched an event called 'Crazy Blind Date' where random people were set up to blind dates with little to no notice. It was a no-cost dating service. So what are you waiting for, create a profile now and give your luck a try?
13. DoubleList
Doublelist is a common app amongst the singles. It is a very popular online dating and also a business app at the same time. People across the world use this app in order to grow their business. Also, it allows you to connect with people having similar likes and expectations like you.
You can chat with different people from different countries. It also helps to create various mobile apps and manage your files and folders efficiently. Therefore, it can play an important role in your personal as well as work life. The very service has managed to outgrow almost all kinds of printout outlets that were earlier used from the newspapers. In addition, it is now easier for all buyers and sellers to post or enquire their preferred jobs and services.
14. GiganticList
Giganticlist is an online classified marketplace where you can search for or post classified ads. Firstly, you will have to signup to Giganticlist then just tap on the 'Publish your Ad' option and you are good to go. You can view different categories in a sorted way which makes it easier for you to find whatever you want. It provides you with all classified ads in your locality starting from vehicles, real state service, jobs, buying & selling products/services and so much more.
This service is made available in some countries like India, Pakistan, New Zealand, the UK, the US, etc. It also offers an advanced search option where you can search by applying filters like name, category, country etc. Since the interface is quite user-friendly you can easily search for your products.
15. Oodle
Oodle is currently the largest classifieds aggregator based out in San Mateo, California. It was founded back in 2004, it displays various queries from different websites. Oodle aggregates listings from different sites from both national and local sources. It covers almost 1000 regions in the US, UK, Ireland, Canada, and India. By using Oodle, you can get an overall idea about which websites contain the most extensive listings. Oodle offers its classified contents for publication on external websites rough an API or simple Javascript Widget.
Conclusion: Backpage was banned by US agencies for its illegal activity. The list above gives you an idea of good alternatives that you need to try. I hope the post was helpful. Do comment below for any assistance or support if needed.
If you've any thoughts on Best Backpage Alternative Websites to Post Classified Ads, then feel free to drop in below comment box. Also, please subscribe to our DigitBin YouTube channel for videos tutorials. Cheers!