Chrome Remote Desktop is a Chrome Browser Client to Remotely Access the Computer from any other PC or Android Device. It is a very powerful productivity tool to access any computer on any other computer device. If you are looking to remote access your Windows, Mac or Linux Computer than this guide will give you complete information about Chrome Remote Access. Chrome Remote Desktop is fully cross-platform. Provide remote assistance to Windows, Mac and Linux users, or access your Windows and Mac desktops at any time, all from the Chrome browser on virtually any device, including Chromebooks.
How to Set Up Chrome Remote Desktop on PC?
Here are the steps to Install and Set Up Chrome Remote Desktop on your PC
Step #1. You need to download the Chrome Remote Desktop (CRD) Chrome Extension on both the PCs, the one which you want to control and the other one on which the Controls are to be monitored.
Step #2. Click on Add to Chrome to install CRD on Chrome Browser of both PCs.

Step #3. Now click on the CRD Icon on the extension bar to Open Remote Access Website on both PCs.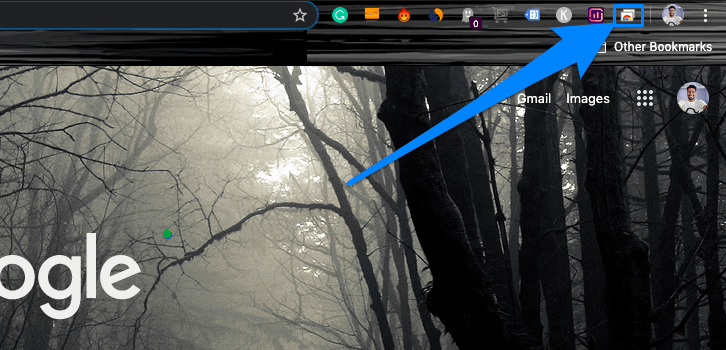 Step #4. Here Download Remote Access file for both the PCs respectively and Turn ON Remote Access.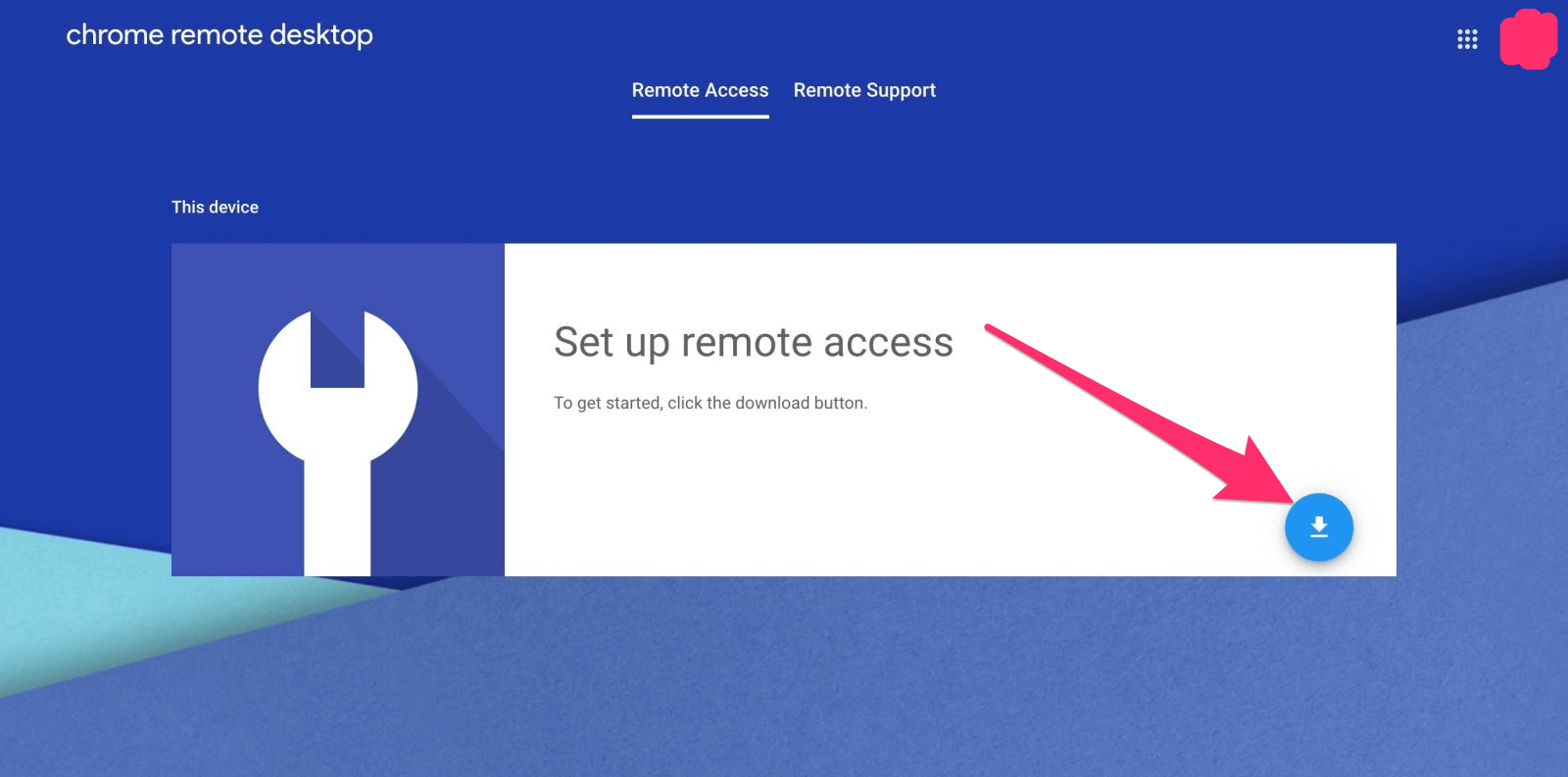 ---
For Mac, you just need to install the package on your macOS.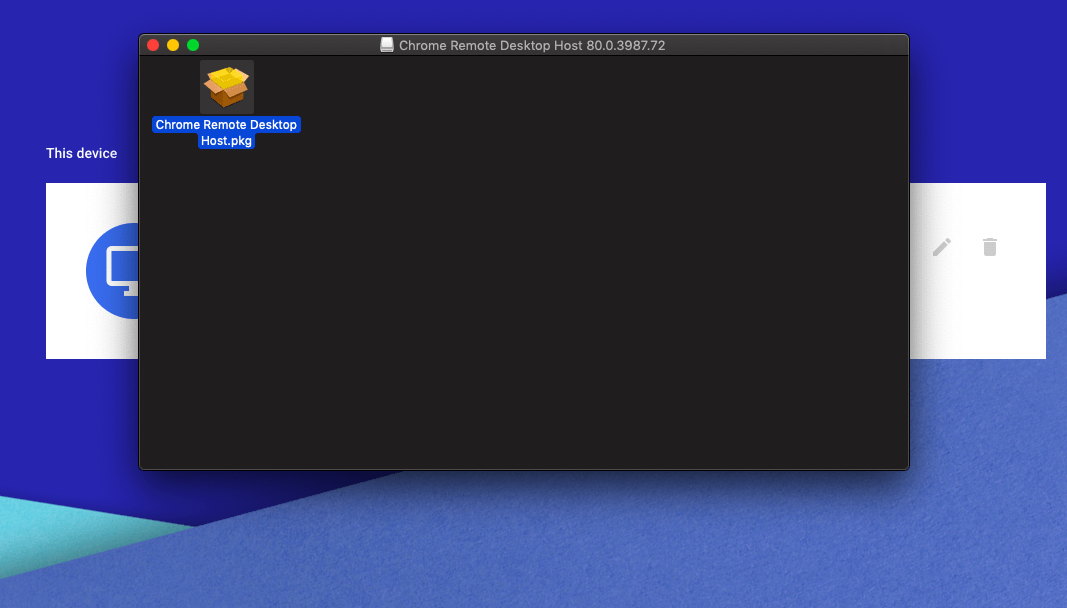 Make sure you have completed the Installation Successfully.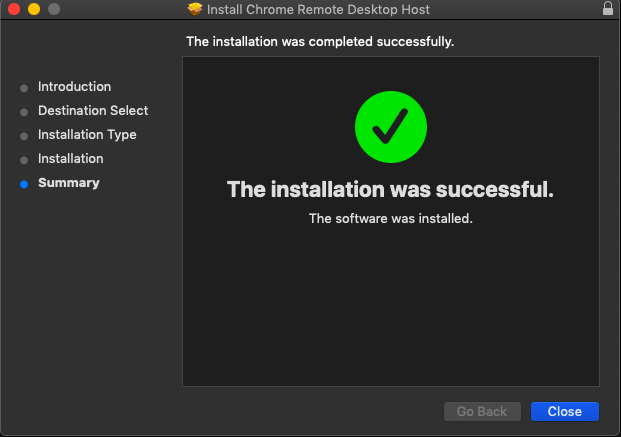 To allow remote access to the computer, click "Turn on".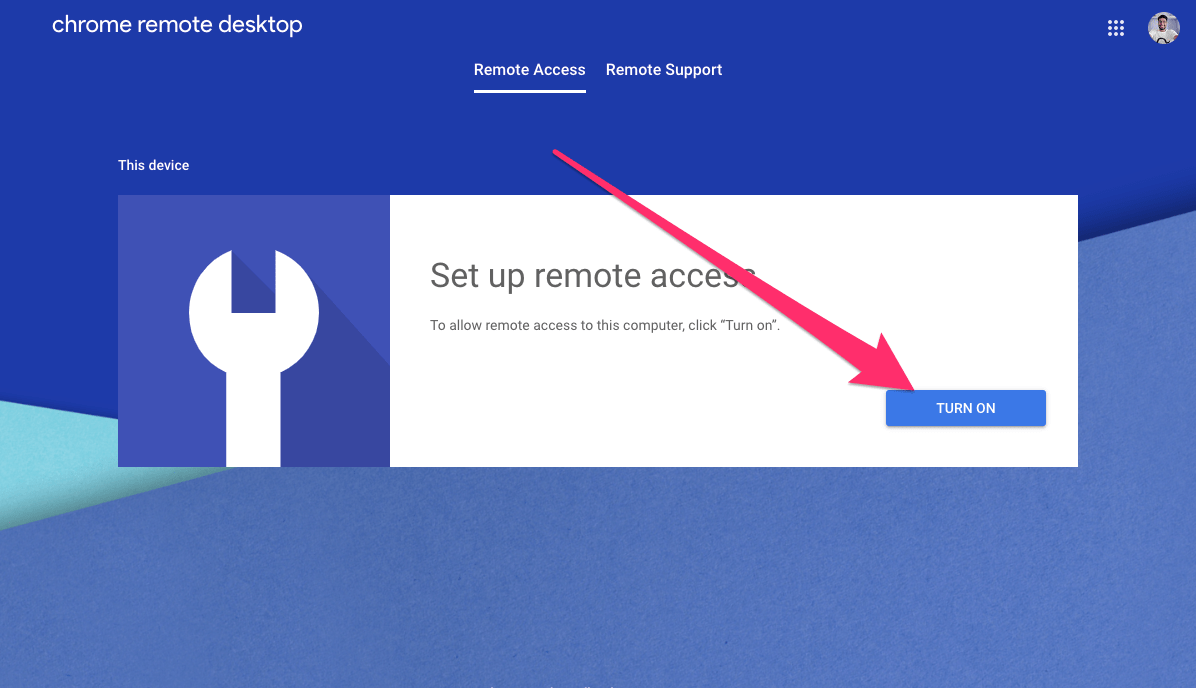 Now you need to grant accessibility access, click on the Lock icon, enter the screen lock password and Grant the Computer Control to the CRD App.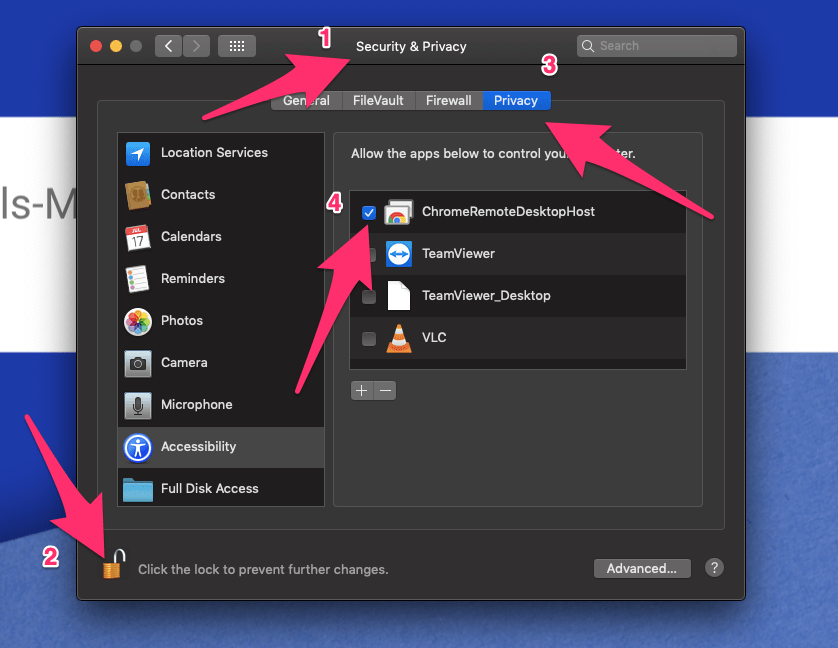 For Windows PC, similarly, you can install the Remote Access File.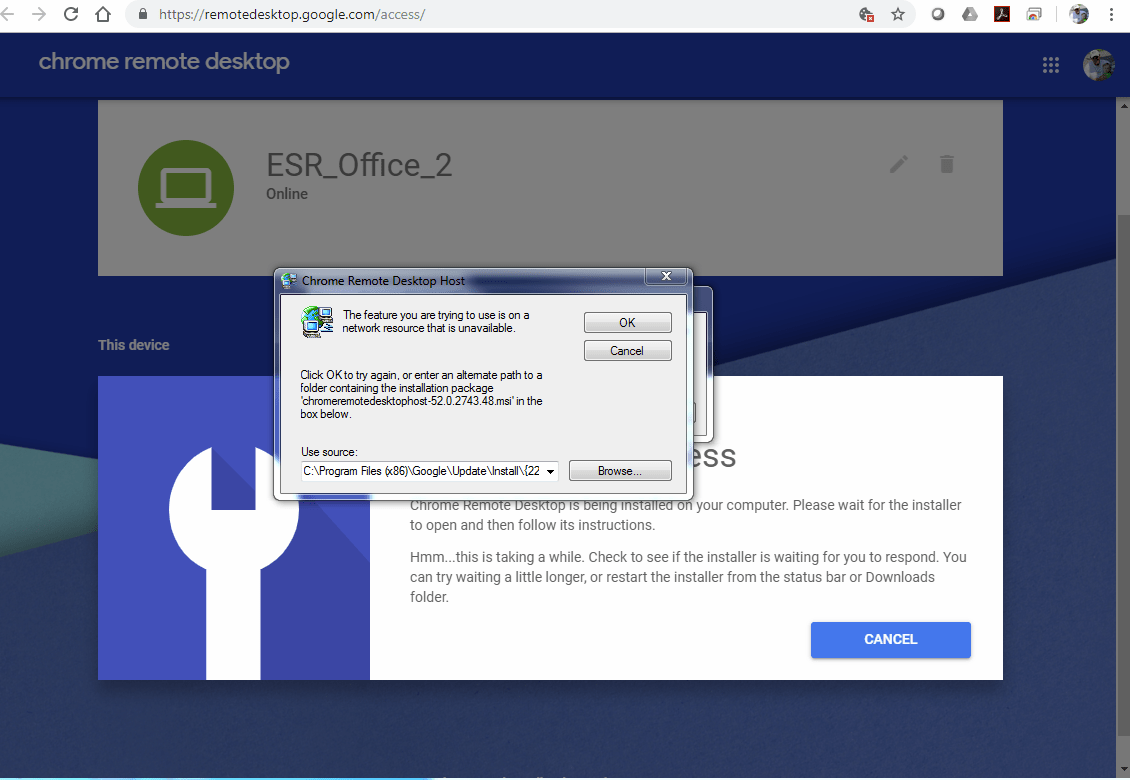 Once the installation is complete "Turn On" the Remote Access on Windows and grant any permissions if Asked.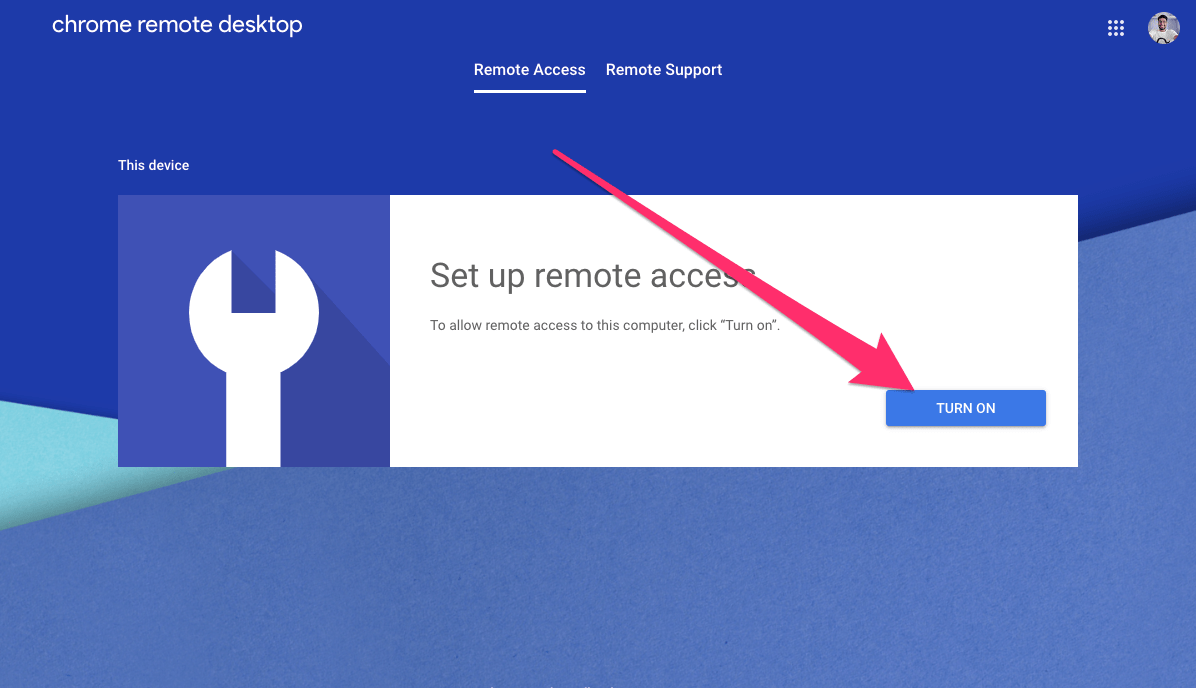 ---
Step #5. After you Turn On the Remote Access on the PC you want to control, Choose any Desired Name.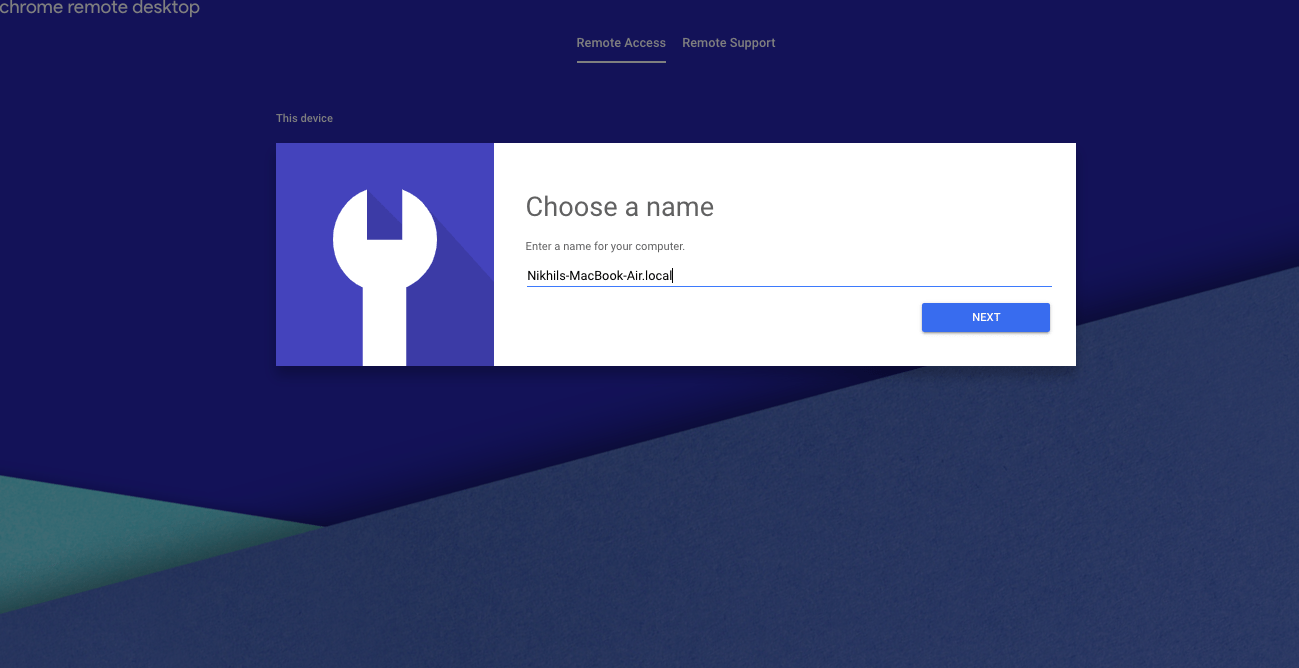 Step #6. Step Up a PIN.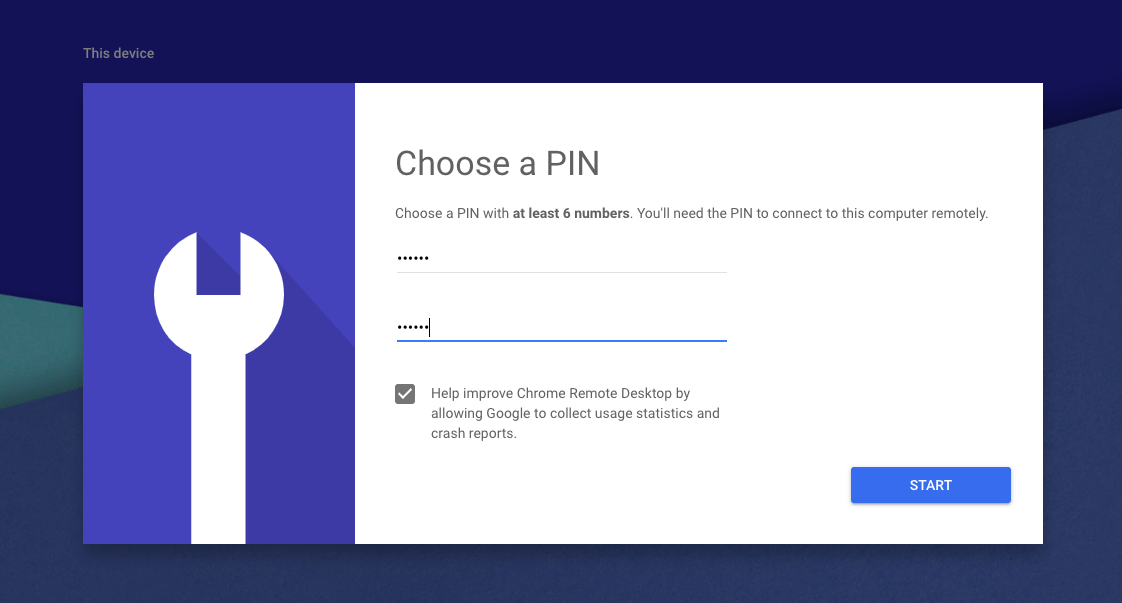 Step #7. Your Computer PC will go online and is ready to be Remotely Accessed on any other PC.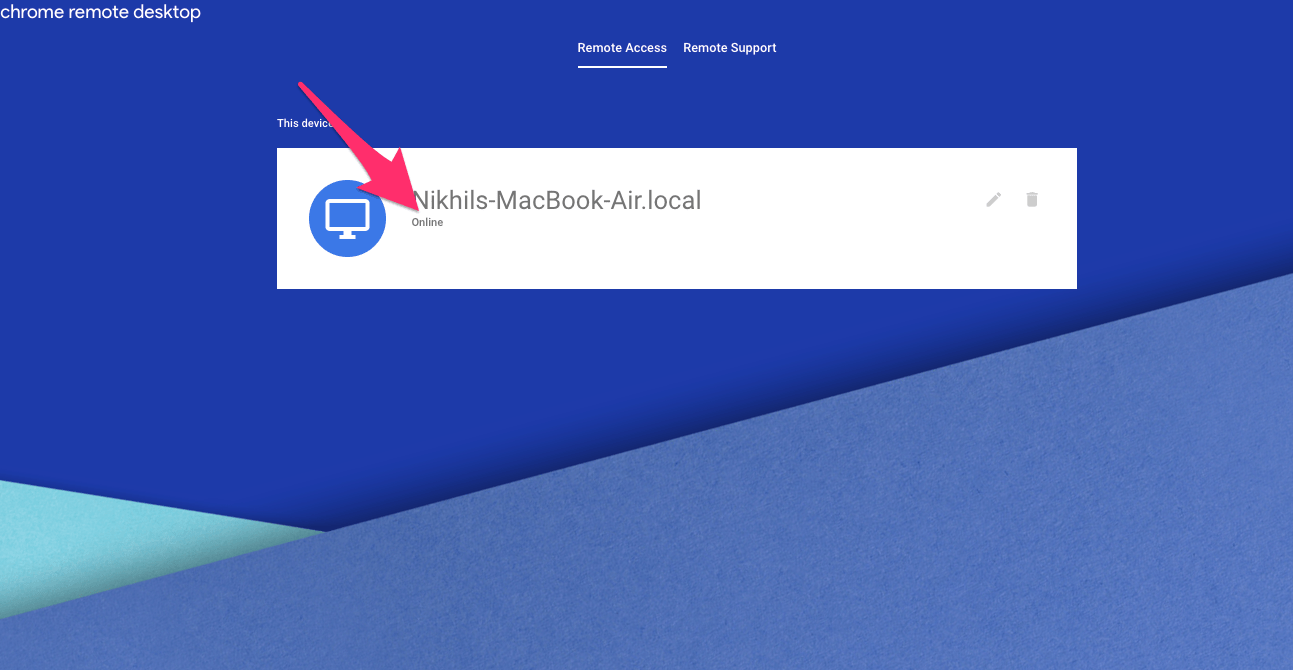 Step #8. Click on Remote Support Tab, generate a one-off access code, to let someone else access the computer.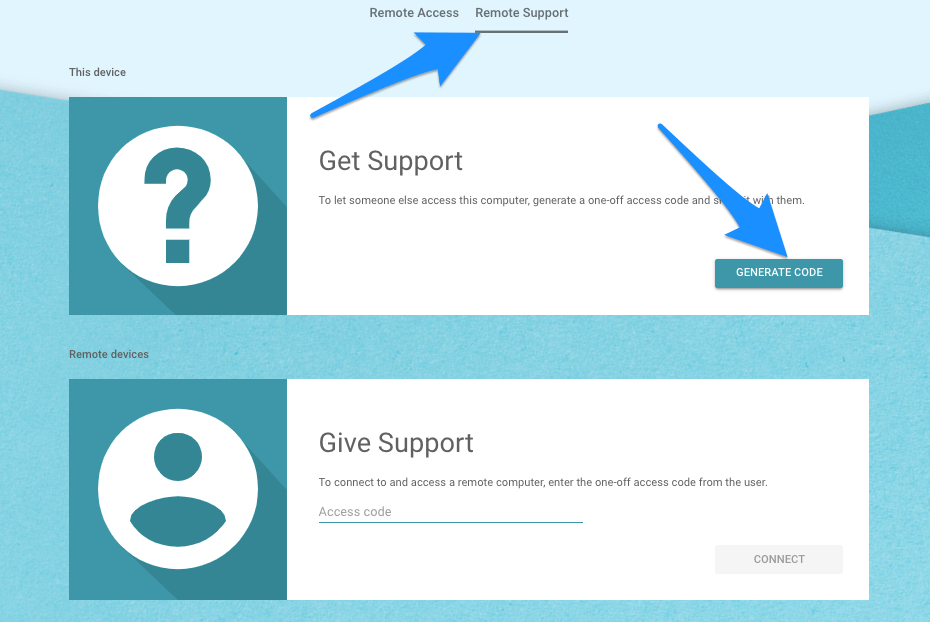 Step #9. Now open another computer PC on which you want to gain the remote access and click on Remote Support Tab to enter the one-off access code generated to connect and access a PC remotely.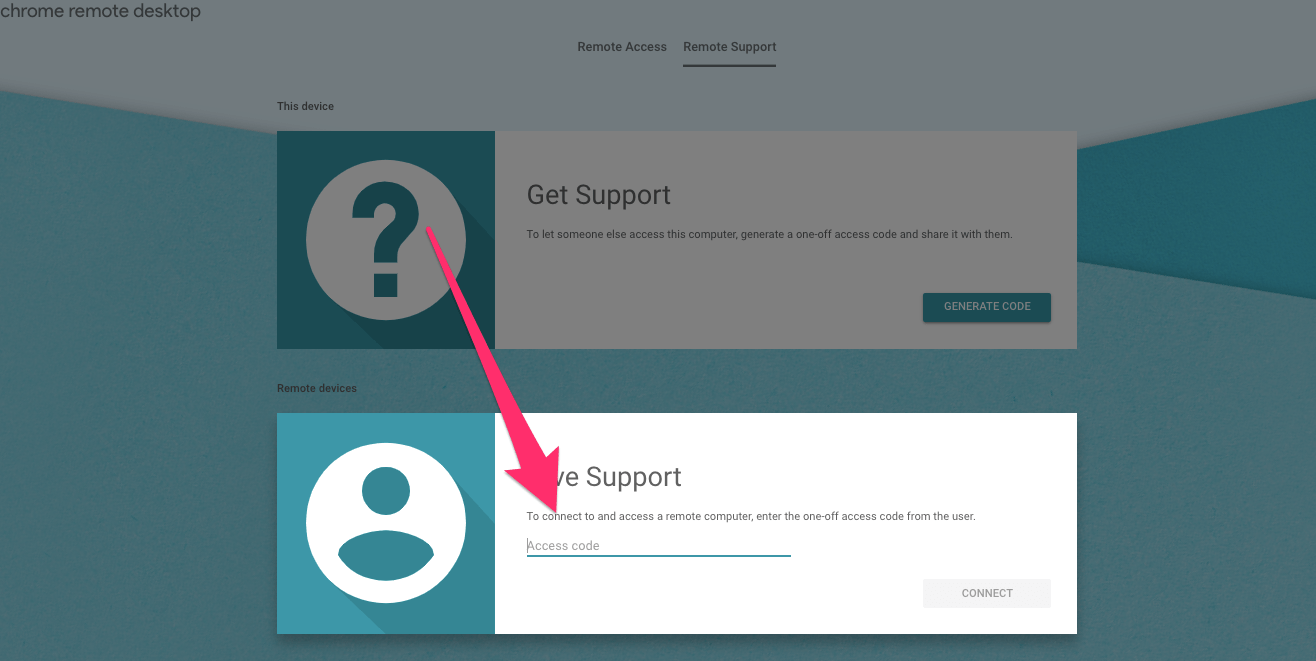 Step #10. A new session will start and you can remotely access any Windows, Mac, Linux or Chromebook PC on any Other Windows, Mac, Linux or Chromebook irrespective of the platform.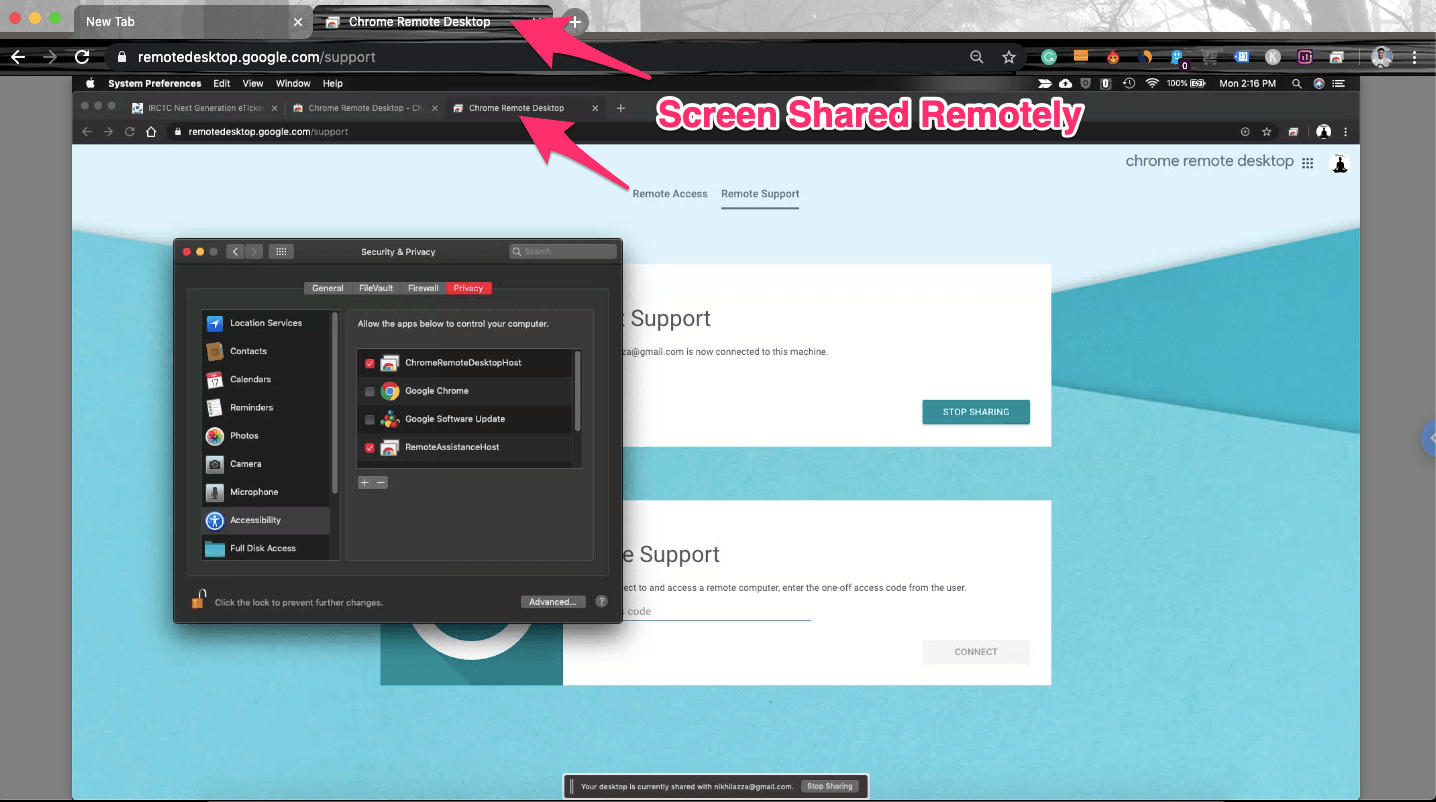 How to Remote Access PC on a Smartphone?
Here are the Simple Steps to Access your PC on Android or iPhone & iPad Remotely
1. Download Chrome Remote Desktop (CRD) App on Android or iOS devices as per your need.
2. Now Install CRD on your computer PC and Turn ON the Remote Access to get your PC online. (Follow Steps #1 to #7 from above) 
3. Open CRD App on your mobile, log in with the same Google Account you used for PC.
4. The App will show, Active Computer for access.
5. Tap on the Active Session, Enter the PIN you created to Turn ON the Remote Access on the PC. (Step #6 from above)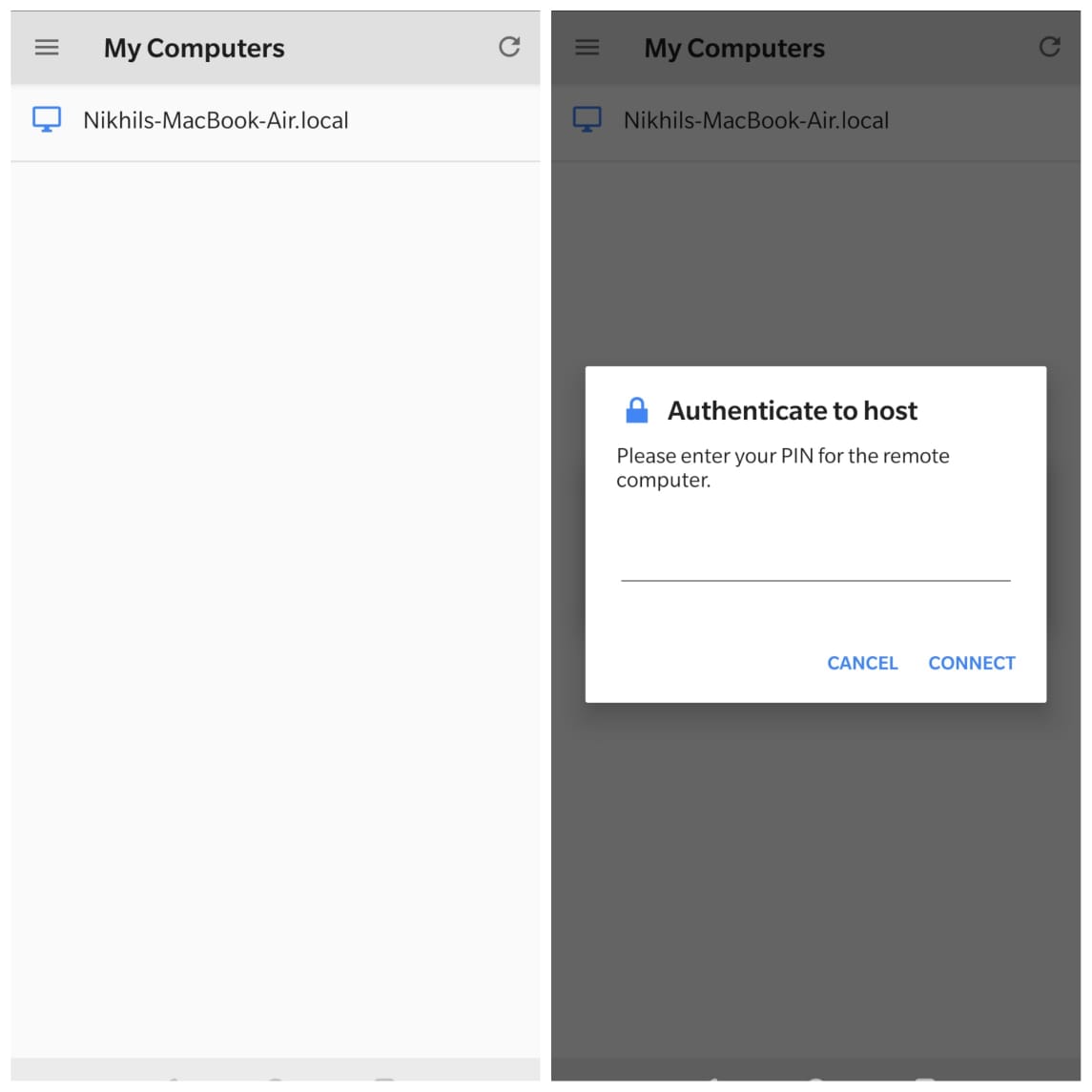 6. Viola! You can now remotely access the PC on your Android or iOS device. You get touch mouse and keyboard option on the screen to perform all the tasks.
Here's the Gif which shows Macbook Control on Android Phone – Tested on Oneplus 6T.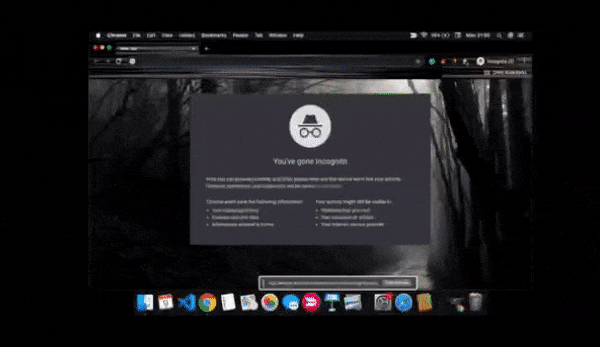 Conclusion: The Guide Above will give you a thorough walkthrough on how to screen share and remotely access your Windows, Mac, Linux and Chromebook on any other PC or Smartphone without any payment.
If you've any thoughts on How to Remotely Access any Computer PC with Chrome Remote Desktop?, then feel free to drop in below comment box. Also, please subscribe to our DigitBin YouTube channel for videos tutorials. Cheers!