Among Us has all of a sudden taken the gaming world by storm. Although it was launched a couple of years back, it has recently seen an explosion in its popularity meter. Well, the reason is there for everyone to see. Up to 10 players are given the task of conjuring up some jobs, but not everyone will be on the same page. Divided into Crewmates and Impostors, the real challenge is to find the unfaithful, aka impostors, before they end up sabotaging the entire mission.
Well, it's easier said than done, and its intriguing and challenging gameplay further adds to the curiosity factor. But it's not alone. There are some other equally impressive titles belonging to this domain that you could try out on your Android devices. And in this guide, we will be mentioning five such Among Us alternates that deserve your attention. Follow along.
Best Games Like Among Us for Android
Here are the Best Alternative Games, Like Among Us to Find the Imposter and Enjoy the Game with Friends on Android 
1. The Escapists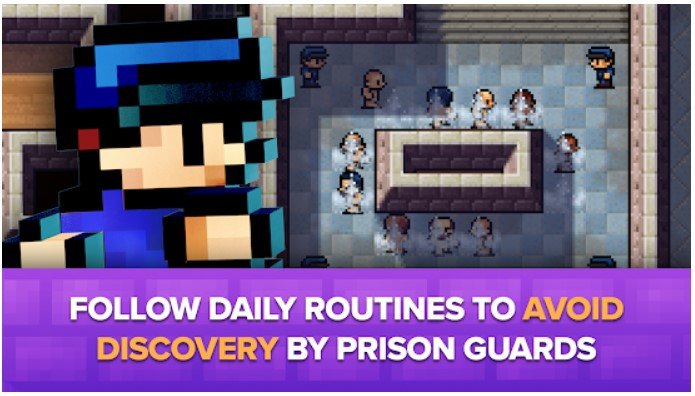 There's no better time than now to put the Prison Break tactics to use! As is evident from its name, you will have to escape from a highly guarded cell. But not without meticulous planning and some bribery along the way. The latter will be needed to make yourself among the most highly regarded prisons of the jail. Once you are an authorized figure in the eyes of other prisoners, they will then readily join your team as well as your escape pursuit.
The next step then requires you to collect some handy equipment right under the nose of these guards. From spoons and forks to duct tape, screwdriver, or even a chocolate bar, everything will help you out in your escape. At the same time, you will have to attend your roll calls and carry out the daily jail activities so that the guards aren't able to sniff out your master plan.
2. Werewolf Online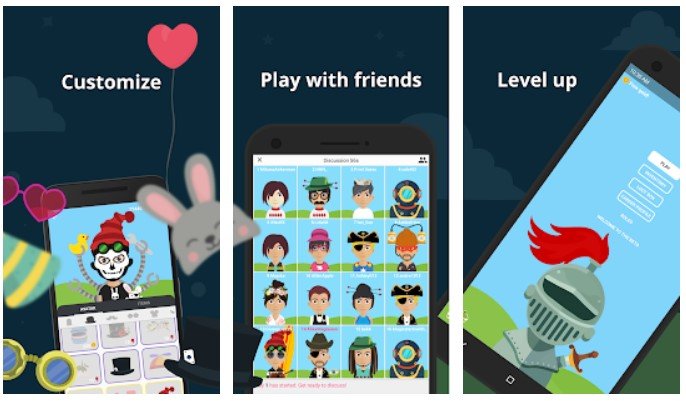 Some call it the original impostor game that gave rise to other betrayal-style games. Talking about which, 16 players set their feet in the village. Among them, some are the real residents, while others take the role of these werewolves. Your role is determined based on the side you end up-. The villages need to protect their village and their residents at all costs.
On the other, the werewolf will try their best to be the last one standing. To strengthen your team, you would have to convince your teammates to join you, but this is where a slight error of judgment might lead to disastrous results. Since it's quite difficult to differentiate between the villagers and werewolves at first instance, incorrect hiring could spell out trouble for you.
3. Undercover
Undercover App Official Teaser - The Must-Have Social Game
We often like to play games that engage everyone at a party?! This game is a multiplayer game perfect for such occasions. The rules are pretty simple. Players are divided into three groups: Civilians, Undercover, and Mr. White. Each player must choose a name for themselves and gets a secret word.
The fun part is when the players have got to describe their words. Everyone then votes to remove the person whose description didn't quite convince you.
The one who is undercover must ensure not to get discovered and deceive everyone else in the group. The game will be a good icebreaker, even for the shyest of the person in the group.
4. MilkChoco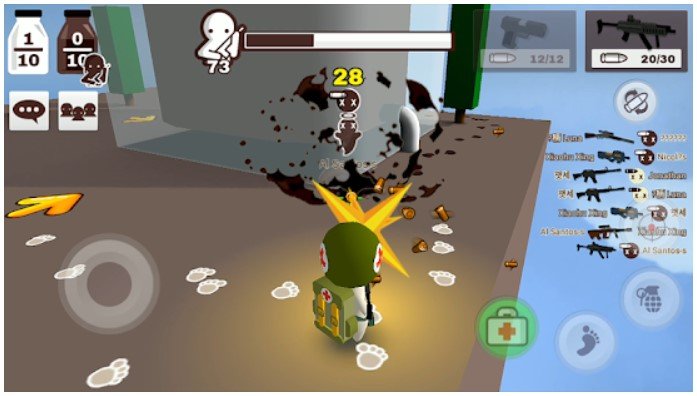 This five-on-five shooting game allows you to choose from a wide array of heroes, including the likes of Assault, Medic Bomber, Ghost, and Invisible, just to name a few. Likewise, there are a plethora of game modes that you could try your hands on, such as an Assault Map, Death, Escort, Capture, Kill Devil, Ice bang, Con Tainer Map, and plenty of others.
However, the game doesn't follow a fixed structure, and this is what makes provides for a riveting journey. You will frequently end up on the surprise front in the form of new locations, new heroes, and different game modes. So this ability of a battle royale game to incorporate a touch of randomness and plenty of surprises along the way results in its proximity to Among Us and hence can find a mention in this list.
5. Hide Online
This one is perhaps the most randomized game on this list. The objective on your part is simple, escape from other players who would shoot you the first moment they can identify you. So where's the randomization in all this? Well, it's how you disguise yourself from others.
From a bottle, a pan, a coffee cup, or even a chair, you could take the shape of any of these objects. But while doing so, make sure that no one can take note of the same; otherwise, your entire effort will stand futile, and so will that particular mission.
6. Town of Salem – The Coven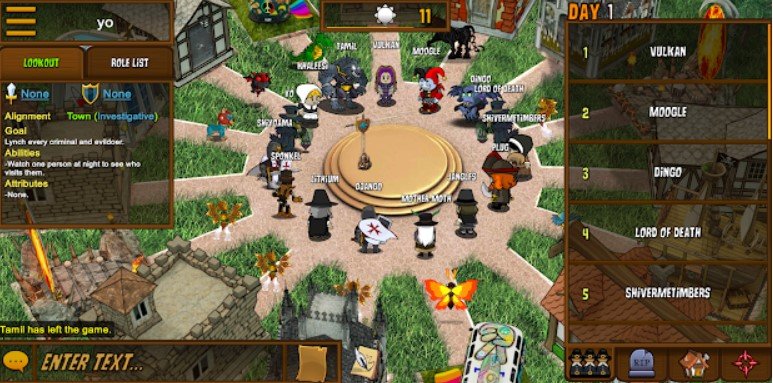 In this game, each user is randomly assigned a role from Town Member, Doctor, Serial Killers, Sherrif, or Neutrals. Most of these characters become active in the darkest hours of the night. For example, serial killers will be looking for their next target, doctors will be secretly healing the injured, and the sheriff would be busy interrogating the suspects, all without being visible to the town members.
However, the daytime belongs to these members, and they have to find the evil ones and start the trial. If your alibi is strong enough and can convince others during the judgment phase, well and good; otherwise, get ready to face the gallows.
Download Town of Salem – The Coven
Conclusion
On that note, we conclude this list of the best Among Us alternatives when it comes to the Android platform. Do let us know in the comments which title from the aforementioned ones stands as your favorite.
If you've any thoughts on 6 Best Free Alternatives Games Like Among us for Android, then feel free to drop in below comment box. Also, please subscribe to our DigitBin YouTube channel for videos tutorials. Cheers!