First-person shooting games have recently started to have quite a significant impact. Games like PUBG and Call of Duty have just about made a permanent abode on every user's device. However, all these games require a constant as well as a decent internet connection. And this is where the issue begins to arise. You see, the point is one cannot get internet availability 24*7 and at all places. As and when the connectivity dips, so will be the game's normal functioning.
To overcome all these issues, we have compiled a list of some of the best offline shooting games for Android. This list will have FPS, TPP, and RPG Shooter games spread across varied domains- while some would score exceptionally well in terms of graphics, others will leave you impressed with its intriguing gameplay. So without further ado, let us jump on the bandwagon and start with the list.
Best Offline Shooter Games
Here are the Best Free Offline Shooting Games to Play Without any Internet or Wi-Fi Connectivity.
1. NOVA Legacy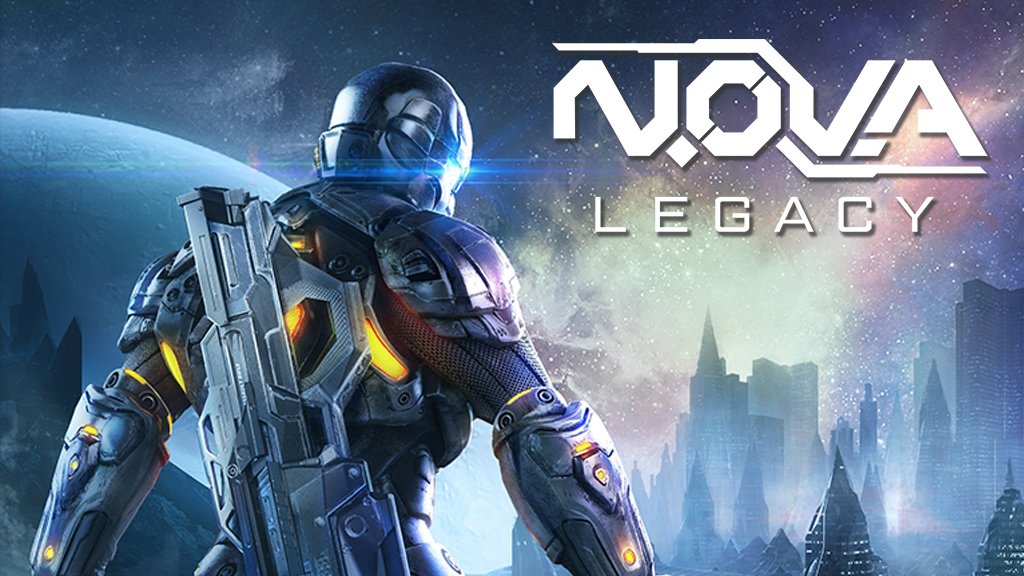 One of the earliest FPS games that started it all. Many of you might already have played it on your good old Java handsets. Developed by the same NOVA franchise, this one stands out for providing among the best 3D sci-fi first-person shooting game. You play as the NOVA war veteran Kal Waldrin, with just one objective in mind- to defeat the evil colonial administrative forces. All in all, you have around 19 offline stories to compete in.
Furthermore, it has also added a new Death Cam, which shows you the third-person perspective of every kill that you make. What makes it even more interesting is the fact Gameloft has managed to bundle this game in under 40MB only. On a side note, this game features an online multiplayer mode as well. But it's completely optional and in no way does it interferes with the offline mode.
2. Ramboat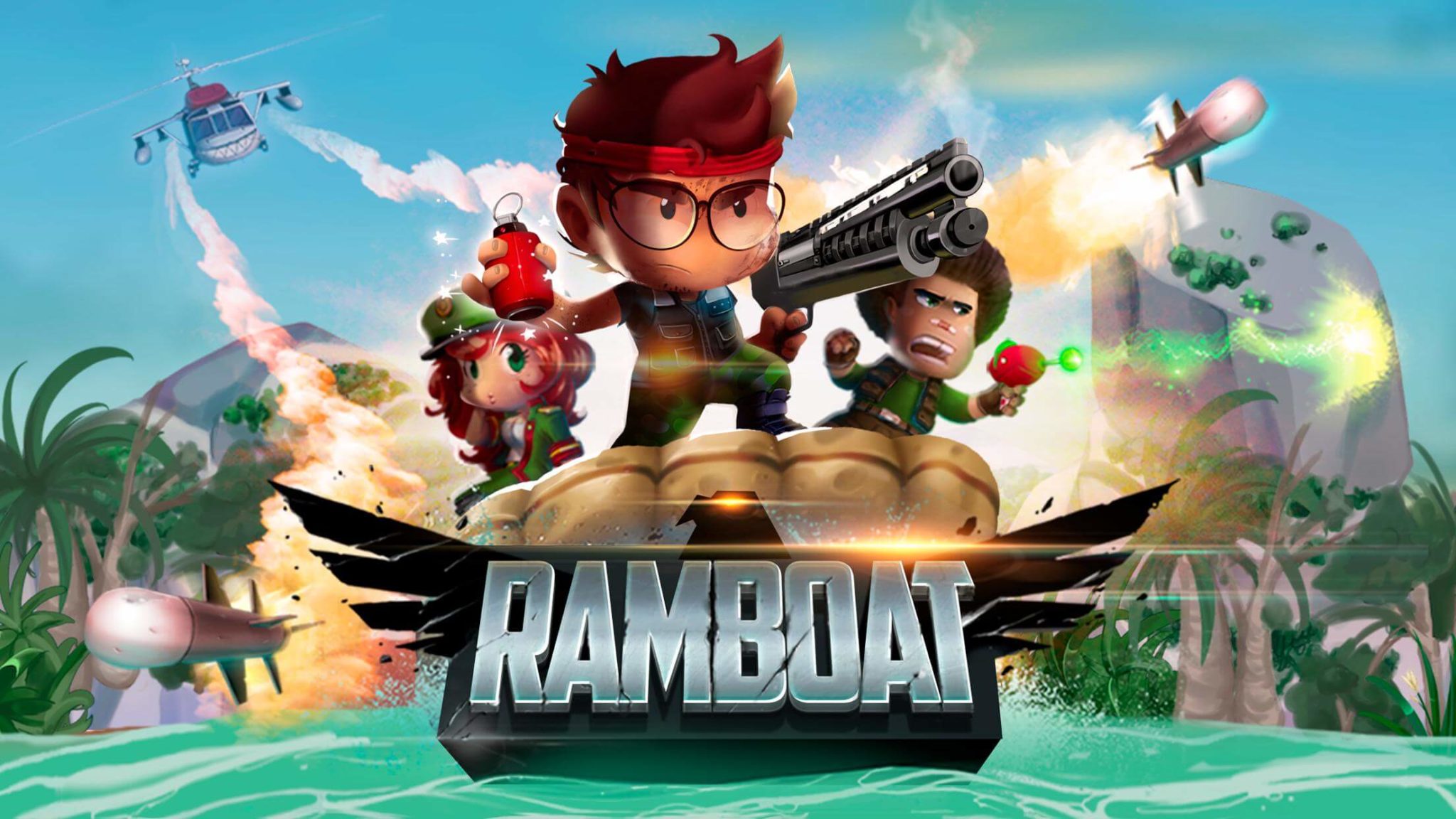 The free offline shooting game Ramboat is based on the famous Rambo movie series. The game was very well received and earned a lot of popularity among its fans. It features very good gameplay sharing the madness of the movie, which makes it further interesting. At the initial, you are provided with all tips and tricks and share all the rules and secrets to help you throughout the game.
As the player, you play the role of Membo, who has been armed to the teeth. With a red ribbon around his head, Membo deals with the entire army all alone. There is a lot more to enjoy, like shooting and killing hundreds of enemies. Additionally, you can use vehicles and animals as a means of transport. Don't get fooled by the looks of the game, as your journey is not going to be an easy one. You will receive loads of bullets from your enemies on your go. So, be careful and awake; you might get attacked with powerful weapons at any time.
3. Hitman Sniper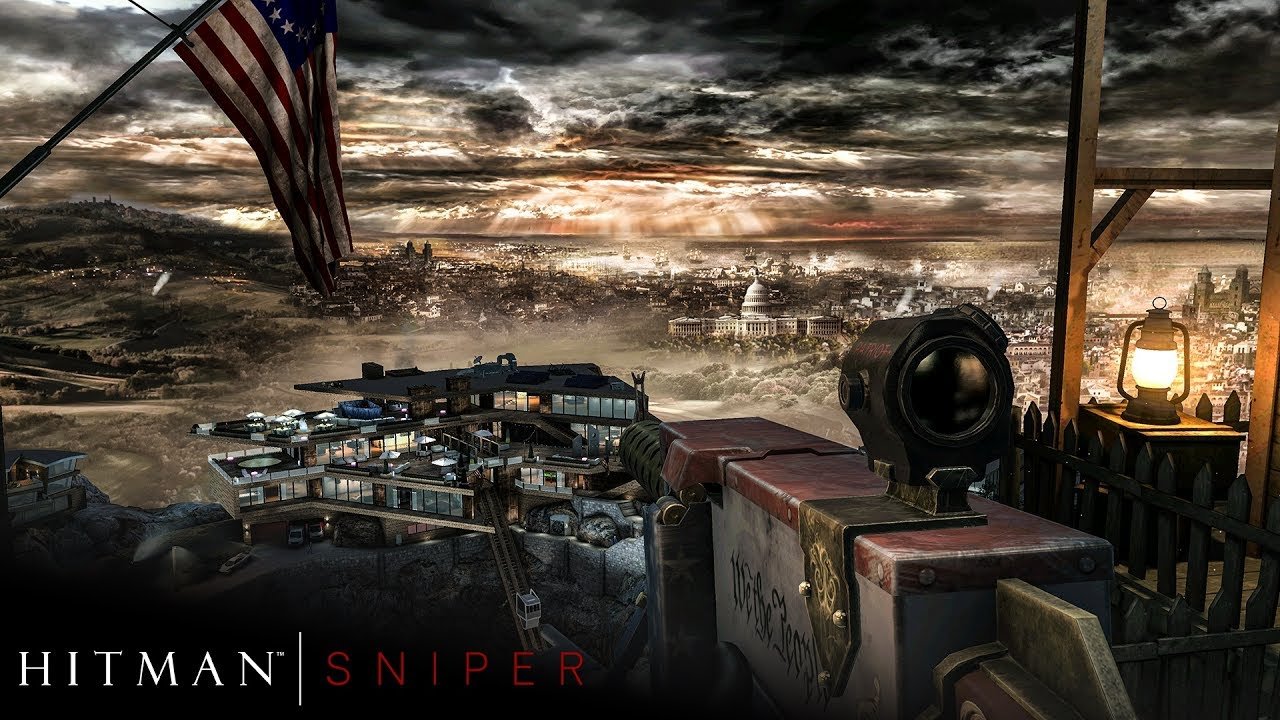 Agent 47 has come knocking on your doors, and in style! The popular PC franchise game has recently made its way over to the smartphone world and has left everyone impressed with its sheer gameplay and breathtaking graphics. It's not like any other FPS game in which enemies are constantly approaching you, and you're stuck in a never-ending killing spree. This game is all about precision and patience.
You'll be handed over a sniper that will check your assassination skills. Stabilize and fix a perfect spot to aim and kill your enemy in one go. Furthermore, the game boasts of around 150 missions which will keep you engaged for a very long time.
Apart from that, there are around 10 special weapons for you to unlock. Do note that getting your hands on these weapons isn't child's play, but this is where the game's prowess lies. Just remember, no one becomes a perfect assassin at one go. This one's truly for sniper lovers. However, the game isn't free to play and costs a meager $ 0.45. So, if you are planning to spend some bucks on any app or game, then this should be on top of your priority list.
4. Death Trigger
Death Trigger is a first-person shooting fighting arcade action game. The game possesses some very excellent 3D graphics. The motive of the game is to kill the zombies. There are a number of realistic weapons to choose from. There are several generic missions available, as well as story missions. Collect cash and gold to buy stuff and weapons, and upgrade yourself. The game is a cool shooting action game to try without any need for data.
The Death Trigger got mixed reviews from gamers and critics alike, with everyone praising the graphics and animation of the game but criticizing the lack of variety in the missions. If you are looking for a powerful shooting action game with excellent 3D effects, then I recommend you to go with Death Trigger. They're also a sequel to the game with improvements in missions and features.
5. Into the Dead 2: Zombie Survival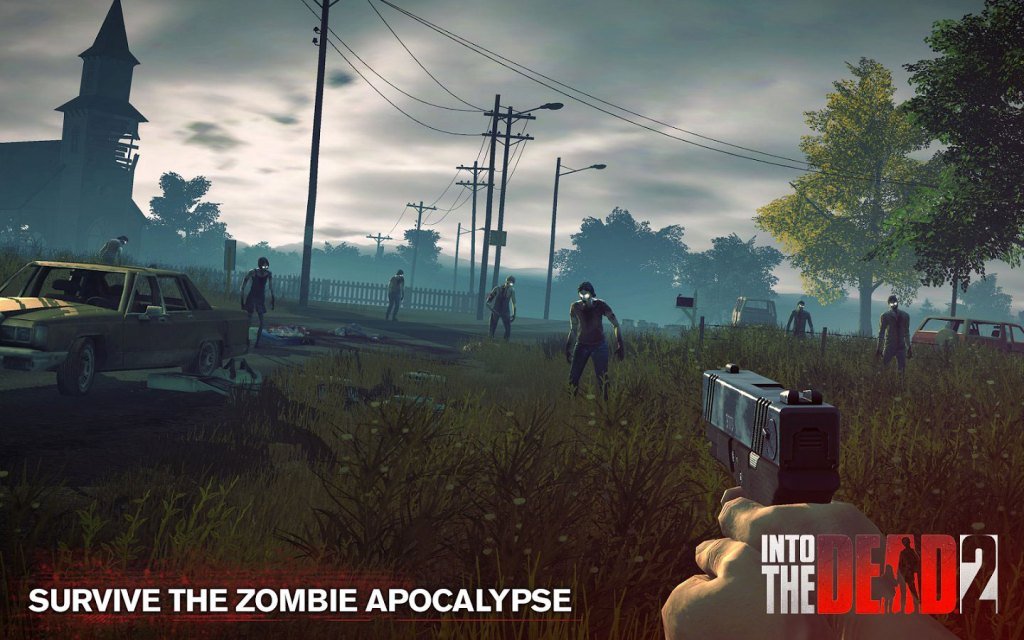 It is the sequel to the highly popular Into the Dead game and has managed to retain the originality and the same gameplay experience which made this entire franchise famous. But this is where its similarity ends. Into the Dead 2 comes with loads of new missions, new weaponry, new enemies, and new locations as well.
With over 7 action-packed challenges spread across more than 100 missions, fighting off these zombies was never an easy task, and this predecessor makes it even more difficult. But at the same time, the game manages to balance this difficulty level by rewarding you for the successful completion of missions. Use these rewards to upgrade your skills, and your armory, among other things.
And once you successfully complete those 7 missions, don't forget to check out the 5 additional story events. The game has been downloaded over 10 million times and yet has managed to maintain a pretty healthy 4.4-star rating out of 5. Without a doubt, one of the best zombie shooting games for Android.
Download: Into the Dead 2- Zombie Survival
6. Cover Fire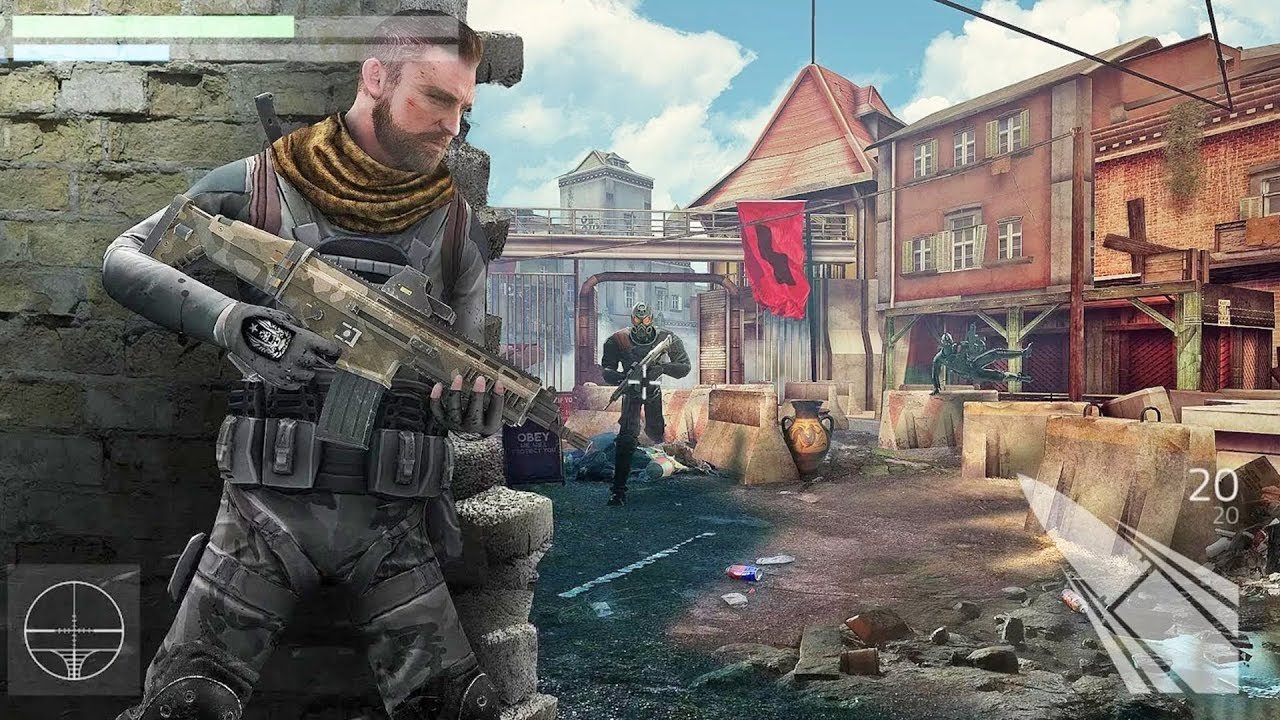 One of the more realistic FPS action games on this list, Cover Fire manages to strike a perfect balance between a graphic-intensive game and providing an addictive gameplay experience. Add to it the amazing background music and sounds it has to offer for each kill, all these really notch up the gameplay one level above.
Moreover, the game has a plethora of weapons in store for you to try out. However, not all of them are free. While some require the completion of some specific missions, others are purchasable through real money.
Furthermore, don't forget to check out its imaginative gameplay mode, which will leave you amazed throughout the course of action. Not to mention Cover Fire has one of the best controls, with the placing of each movement gesture being near about perfect.
7. Real Commando Secret Mission
You have to play the role of a secret commando in this offline game. Your duty is to serve your country and kill the enemy with dozens of strategic missions. You get a variety of modern weapons, from pistols to assault guns. The game offers some handy controls with fire, crouch, stand & stance buttons. The game is simple to play, with action-packed missions and weapons to enjoy play.
8. Dead Effect 2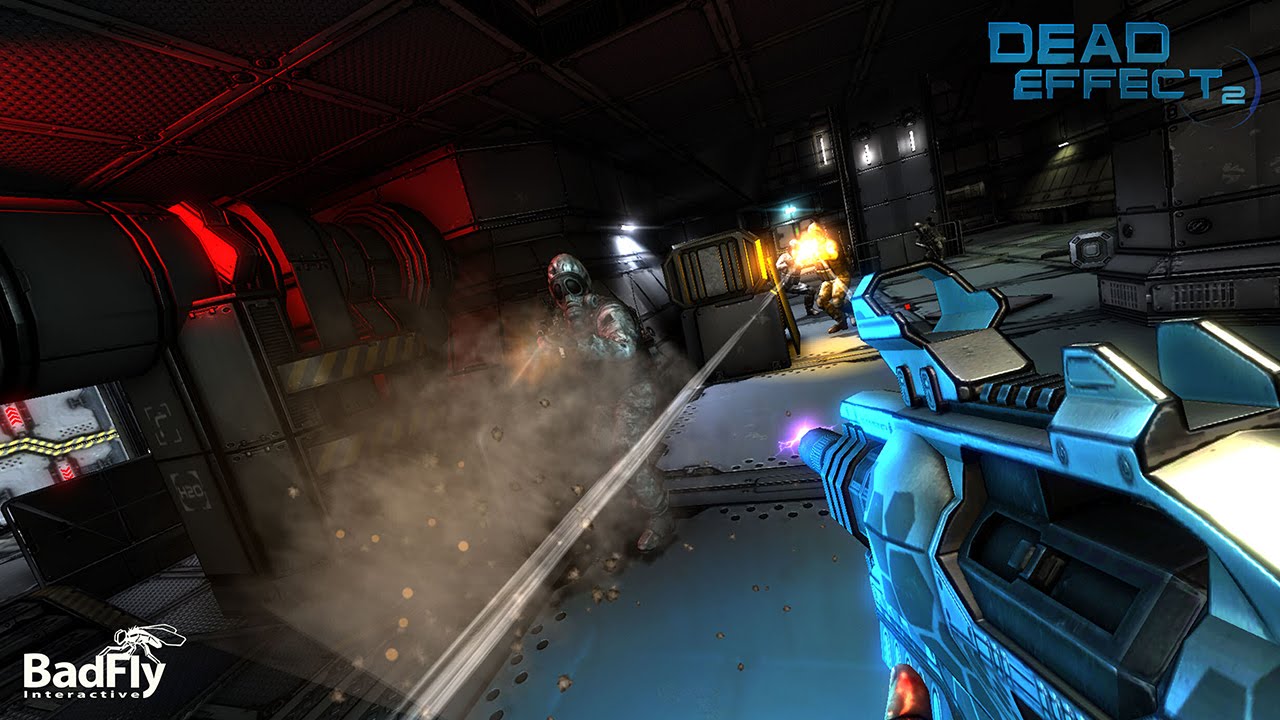 While Dead Effect was quite an impressive FPS game in its own rights, the sequel has outperformed it for good. Everything from characters to weapons to even enemies has increased in number. You know, have around 40+ upgradeable weapons and over 100 gears and body armor to choose from. If that isn't enough, the game also provides over 20 hours of immersive gameplay experience. This coupled with an additional 10 hours of special mission packs; Dead Effect 2 will keep you hooked for a considerable amount of time.
The story is set inside the spaceship named ESS Meridian. Your enemies will always be in contention to capture your spaceship. So not only are you required to save yourself, but you will also have to sway the enemies from letting them set their foot over to ESS Meridian.
9. Major Mayhem 2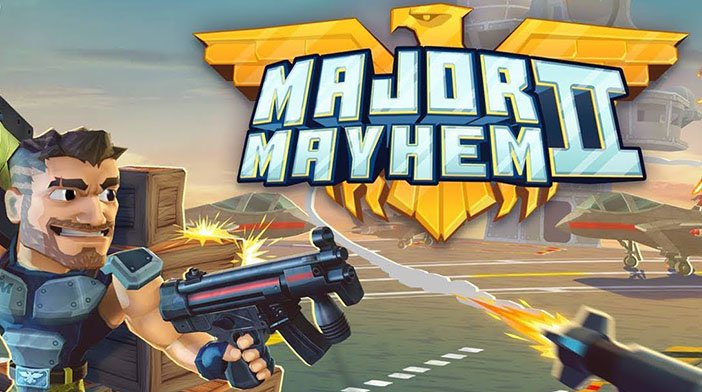 The game's animated graphics is what make it an interesting FPS to try it out. You wouldn't be getting such high-octane and bloodshed graphics that other games in this list have in store, but its graphics are equally impressive in their own rights.
Major Mayhem comes with more than 50 missions. On completion of each mission, the rewards get more extensive. But at the same time, you will have to face more dangerous and blood-thirsty enemies as well. If you have enough rewards, then first off, head over to the store and purchase new heavy machinery or at least upgrade your existing weapons. Otherwise, killing off those enemies as the game progresses is difficult.
It has around 7 different weapons to start with, and each one of them comes with something special to try out. The real fun begins when you are upgraded to the rank of an Army General and are leading your troops to war. Rounding off, the animated and aesthetically pleasing atmosphere in which the game operates really gives a lively and fresh experience, something you don't really associate with these FPS games.
Download: Major Mayhem 2 Gun Shooting Action
10. Blazing Sniper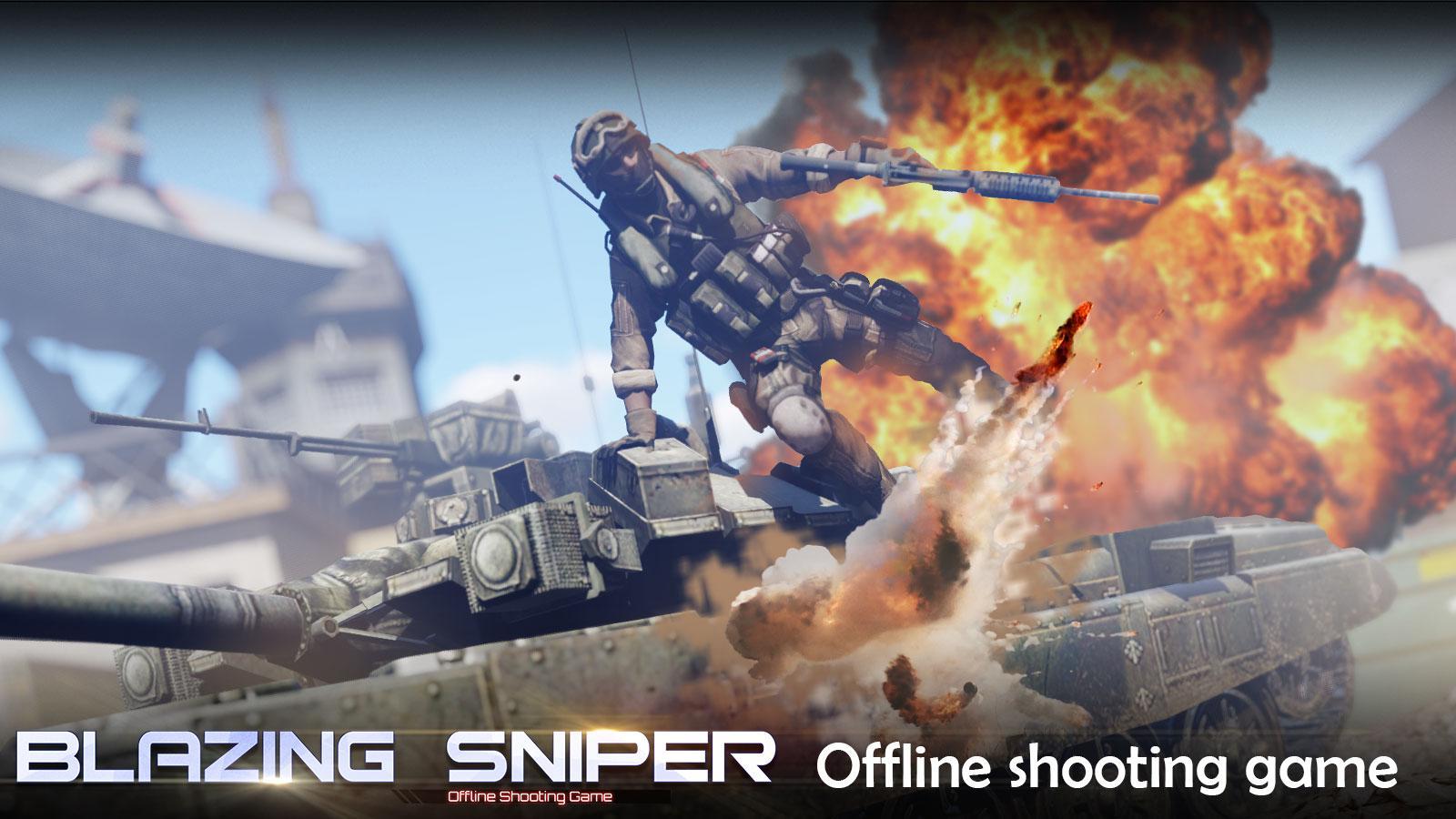 One of the coolest FPS action games present around. It comes packed with around 50 locations. Each of these places possesses a unique and different challenge with varying levels of difficulty. You will find tons of customization options. These include further modification to your sniper that increases its power, improves its accuracy, or even gives you the ability to apply some custom skins to it.
Apart from that, it also has various uniforms and gears lined up for you as well. Apart from the 50 usual missions, Blazing Sniper also has some secret missions too. These are much harder than the general ones but equally rewarding.
There's a special elite task force of which you are a member of. With this team, you will be required to travel to and infiltrate different islands and destroy the enemies and their occupied territory. You can either purchase in-app resources with real money or via the gems and diamonds that you earn along the way.  And yes, the game is entirely ad-free!
11. Mad Zombies
Well, you are stuck in the middle of a zombie apocalypse. There's only one way to move ahead, kill all the zombies that appear in your way. This sounds pretty easy on paper, but in reality, it is among the most challenging shooting games for Android. The reasons for that are aplenty. For example, these zombies wouldn't die if you shoot them anywhere except for their heads. So they will be right after you until you manage a perfect headshot.
Furthermore, the game has many different kinds of zombies, with each possessing a unique skill. The difficulty level further notches up a level when these zombies decide to team up to get rid of you. The good thing is that you get some much-needed bonuses for every mission you successfully compete in. Use them to upgrade your weapons and skills; otherwise, surviving this apocalypse would indeed be well beyond your reach. Talking about missions, there are about 200 of them at the moment. It is indeed quite a lot of zombies to deal with, but this is precisely the game's USP!
Download: Mad Zombies Offline Zombie Game
12. Sniper 3D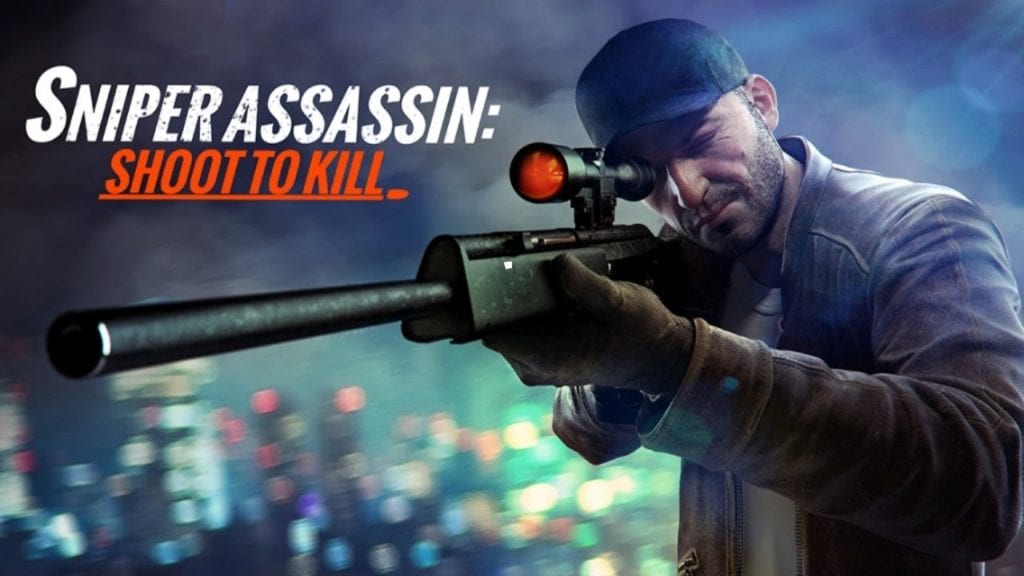 You are the one-man army, the silent assassin killer, with just one aim in mind- to butcher the shooters who are on a massacre spree. Since the game's main weaponry involves a sniper, it is anything but important to have perfect controls and motion gestures. And the game doesn't disappoint in this regard. The easy and intuitive controls really make it easy for fixing and stabilizing the aim towards an enemy.
With a plethora of missions lined up, the game has plenty to offer. Upon successfully completing a mission, you will be able to upgrade your sniper, its ammo,  grip, and caliber. All this greatly improves the ability to fire rounds much quicker. Since its a sniper, you could only fire one shot at an instance, yet with these upgrades, the re-load time gets substantially decreased. Apart from that, the game also has a separate online mode that has even more missions and guns to offer.
13. Overkill 3
If you aren't looking for continuous attacks going on from all directions, bodies being spread around, and too much blood being shed, then is the game to play. It is a simple shoot-and-aim game with not-so-simple missions and challenges. There's an evil faction growing in y our land, and you're the only hope to fight them off from your territory.
The game lets you select the difficulty level beforehand. This difficulty progresses along with each mission and culminates to the highest point at the end of the boss's mission. There are some daily challenges and tournaments going on in online mode. So if you manage to get hold of a decent internet connection, do try then as well.
Well, the game provides the best sound experience, so it is recommended to plug in your earphone for more immersive gameplay interaction. All in all, you'll definitely love the third part of this franchise, even if you haven't tried the other two in its series. So what are you waiting for? Fasten your seatbelts, load up your armor and reload the guns; there isn't much time left before these enemies go on their mission to subjugate the entire world.
14. Major Gun: War on Terror 
GUN 2 - Defend Your Bases (NonViolent)
Major Gun: War on Terror is a free shooting game that has players going up against terrorists, psychopaths, and other crazy people. It's up to you to stop these lunatics and save the day. The game can be played both offline and online. Players can play 4-player PvP real-time matches if they want to take a break from fighting terrorists. With over 100 missions and several gameplays, Major Gun: War on Terror is a treat to play.
The arsenal of weapons and guns is awe-inspiring. Over 30 weapons, including shotguns, sniper and assault rifles, and other heavy machine guns, are ready for use in the game's arsenal. The game has decent 3D graphics, various locations, and exciting daily challenges. Players must improve their shooting skills, upgrade their weapons, and level up their ranks.
Major Guns: War on Terror can be played offline without an internet connection practically anywhere, even in airplane mode! This first-person shooting game is excellent. If you are looking for a shooting game to try, this one's for you!
15. Gun War
Gun War is a must-play game if you are into offline shooting games. Start training to become an elite fighter with hands-on shooting and unrealistic opportunities. The game is available in more than 15 different languages. Gun War features 50+ maps and scenes and over 120 exclusive tasks to complete. Since it is well-optimized and available in small size, therefore, it is highly compatible with most devices.
With its Flexible AI behavior, you can enjoy killing unique enemies each time. Throughout the mission, you need to kill many enemies. By the end of each mission, you will have a boss fight with extremely powerful enemies. The difficulty mode keeps getting more complicated as you dig deeper. Additionally, this shooting game is available for free and also offers in-app purchases.
16. Kill Shot Bravo
Kill Shot Bravo is a first-person shooting game involving players against terrorists, armies, and even zombies! It is very similar to the famous Hitman games because, just like Hitman, players play an assassin in Kill shot Bravo. Players have to eliminate threats with the help of a sniper rifle and other weapons. The best part about this game is it has more than 4000 missions! These missions will take you to the most exciting places, from a jungle to the mountains.
As an expert assassin, this game will have you handling vehicles, sneaking into buildings, and fighting different enemies and threats. It has a live PvP sniper dual mode where players can compete with others. If a player wants more than this, then they can join bounty teams and events or customize their avatar. They can also unlock special gear and weapons to make the game more enjoyable. This free shooter game has some great weapons, decent graphics, and a multiplayer mode too.
17. Modern Combat 5
The Modern Combat saga offers us one of the most frenetic shooters that we can play on Android. Just like in PC and iPhone versions, its version for Android offers us a user experience that hardly any games can reach in terms of action and great graphics, and that has nothing to envy of the much-acclaimed Call of Duty.
This battlefield will raise the bar for first-person shooter games with its great graphics, high-powered guns, and intense online multiplayer action. The graphic quality of this game is top-notch due to the fact that the game is developed by Gameloft. There are not a lot of in-app purchases that you find with other FPS games.
Conclusion: With that, we conclude this list of the best offline shooting games for Android. Each one of these is totally different and unique in its own rights. The armors are different, the locations are different, the enemies are of various kinds, the ammunition varies, and they all have some new and challenging missions in store. With so many of these games to try out, we are quite intrigued to know which game you will ultimately end up playing. Do share the same with us in the comment section below.
If you've any thoughts on 15 Best Free Offline Shooting Games for Android, then feel free to drop in below comment box. Also, please subscribe to our DigitBin YouTube channel for videos tutorials. Cheers!