Windows is the most used and popular operating system for the computer that people are using nowadays. However, three are many tasks that you can only do on a Linux operating system. If you wanna experience some cryptography, password cracking of if you just wanna learn how to use a Linux distro, you can download an emulator on windows to run the Linux distro. Ubuntu is one of the easiest Linux to operate. It has an easy learning curve i.e., you will learn to operate Ubuntu in a month. Even more, it is not a hassle to run a Linux emulator on Windows. You just need to have at least 4GB of RAM and dual-core processor.
For Developers, using these Ubuntu Linux Emulators is a great tool where they can test their Linux app or command in different environments. If you're also excited about Ubuntu Linux Emulators as I am, then let's get to explore some of the best Linux Emulators out there for windows PC. Emulators can help you to run Ubuntu or other Linux distros easily on your Windows PC. To know which emulator you should use, read the following list of emulators, and select your desired one.
Best Ubuntu Emulator for Windows
Here are the Best Ubuntu Emulators for Windows 10, 8.1, 8, 7 to perform Ubintuo OS Functions on your Windows PC.
1. Virtual box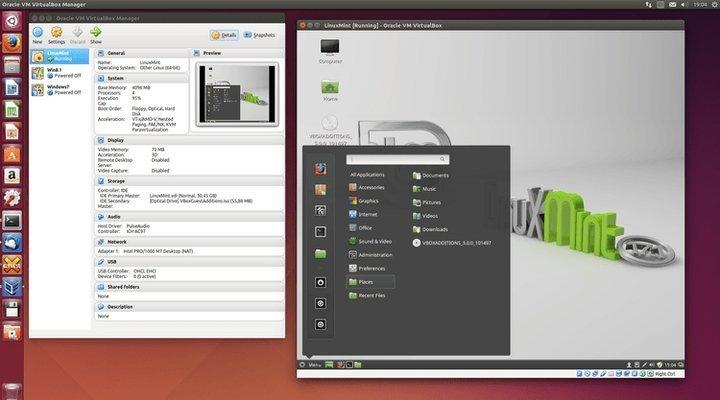 Virtualbox is a free hypervisor hosted by Oracle. It allows users to create multiple virtual machines to run a different operating system on your system. The UI is very simple and understandable, and you can achieve Linux emulation on Windows without any hassle, it's that easy. Virtualbox allows you to install Linux distributions inside an already running OS, and it is the perfect option if you want to install a fully functional Linux OS on your system.
The Performance of the virtual box is great due to x86 assembly code and optimization of C, C++. Bugs are fixed very often, and new features are added in almost every update by oracle. Even more, You can power resource-concentrated servers and test various Linux software. VM also allows third-party applications to optimize the Virtual box.
2. VMware workstation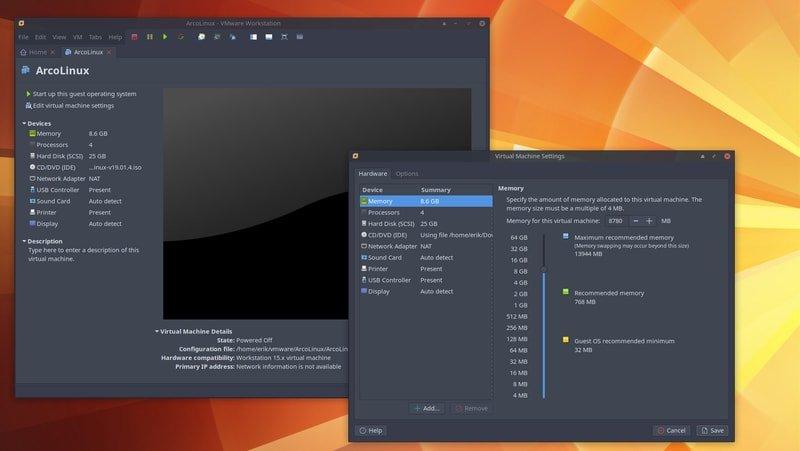 VMware Workstation is very much similar to Oracle Virtual box. Its hypervisor allows you to run Linux systems locally on your 64-bit Windows. It is professional software. If you purchase the application, you can have access to some top-notch features for gaming and different purposes. In the free version, there are some limitations. However, the free version is enough to run a Linux distro on your system without any hassle. The UI is also pretty clean and simple.
The Emulator comes with ready-made set up Virtual Machines for Linux distros. It supports OpenGL and 3GB of shared video memory in the free version. However, you can go beyond these limits in the premium version. Even more, VMware Workstation has built-in support for DirectX 10.1, 4K resolution, Wayland, SSH, and Virtual networks.
3. QEMU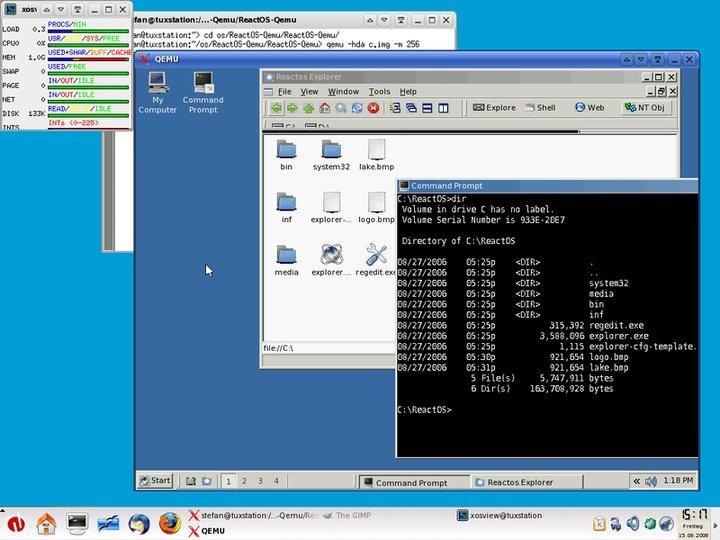 The QEMU emulator is unique among all the emulators because it can emulate architecture, and it supports an extensive range of hardware. QEMU is a very stable application. It is written in C and supports GNU GPL. If you have sufficient RAM and CPU power, then you won't face any problem using QEMU. The virtual machine QEMU emulator has native-level Performance, and the application is updated frequently.
The features QEMU provide are pretty wholesome. You can save the current state of the Linux system as snapshots and can use that snapshot to run later. Even more, you can also utilize the peripherals, including hard drives, CD, network data cards, audio drives, thumb drives and USB devices directly in QEMU.
4. Hyper-V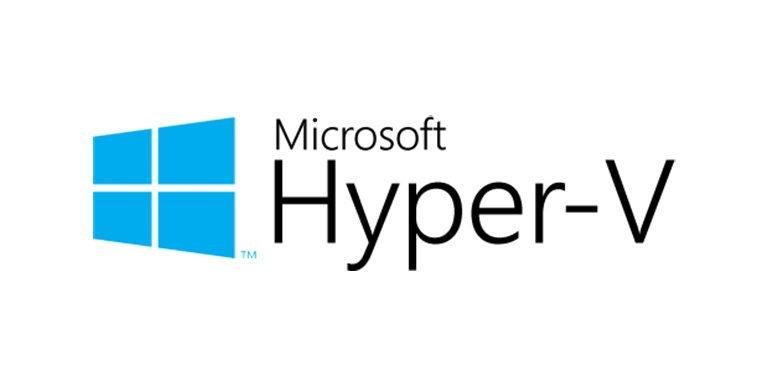 Windows Server virtualization is also known as Hyper-v, developed by Microsoft. It is a powerful and robust emulator. It can run and emulate almost any operating system like POSIX operating systems, including Linux and BSD, etc. The application makes better use of hardware like QEMU. However, the application tends to consume too much RAM, which could make your experience slow.
Hyper-V creates a virtual partition for the OS to run, which remains isolated. Thus provides more security. You can test malware etc. The resource protection mechanism doesn't let the VM clog up your system resources. Even more, it supports persistent memory, encrypted network virtualization, d.VMMQ, cloud backup, and innovative administration tools. Moreover,  you can manage multiple guest OS using PowerShell.
5. Cygwin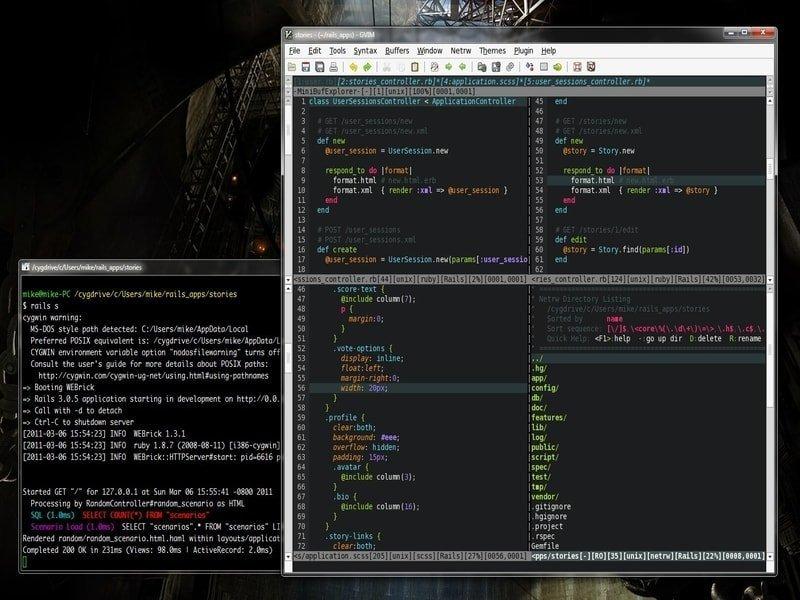 Cygwin is nor exactly an emulator. It runs the Linux apps on Windows by recompiling them for windows. Therefore it is a simulator. However, if you are low on RAM and power and you wanna experience some Linux apps. This is the best option. Cygwin has POSIX-compatible provisions and has a collection of GNU and Open Source tools for Linux distros. It works on most of the  x86 32 bit and 64-bit versions of Windows and has regular updates.
The application comes with pre-packed runtime POSIX API inside the Windows and has a large tool collection for Linux and BSD including X Window System, K Desktop Environment, Apache, GNOME, and TeX. Moreover, the application also allows you to run the Linux shell, file, and system utilities like terminals, remote login, etc.
6.  AndLinux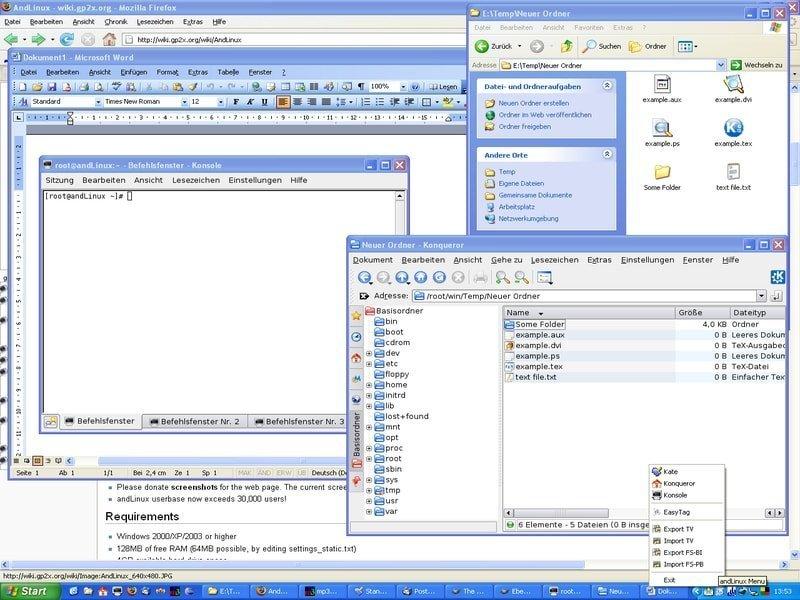 The AndLinux application is designed to run the Linux environment in the Windows system. It has Ubuntu pre-installed using coLinuxkernel for the Standard X server. Thus we can tell that the application is pretty powerful and robust. Since it requires no virtual machine to emulate, its Performance is outstanding. The application implements OS-level virtualization to emulate Linux, which results in a smooth experience.
Along with the Synaptic package manager and Nautilus file manager AndLinux utilizes KDE and XFCE Linux desktop environment. Thus, enabling Windows users to run Linux scripts from Windows scripts using command prompt. Even more, AndLinux is completely open-source and comes under the GNU GPL license.
7. Multi Emulator Super System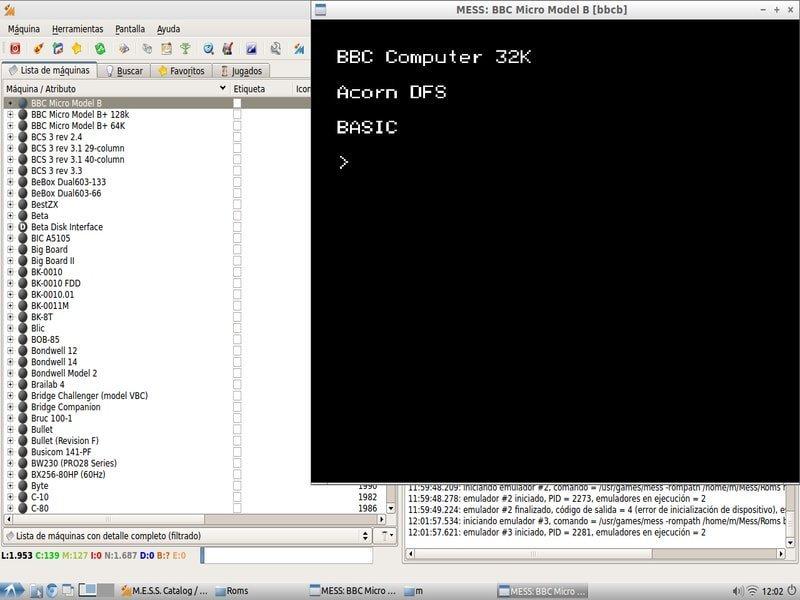 The Multi Emulator Super System is very popular among gamers and popularly known as MESS. It is the oldest and the most versatile Linux emulators application for Windows, which can emulate over a thousand different guest systems, from game consoles to Linux and Mac. The software is maintained by the developers of MAME; Although there are many emulators, MESS  is unique among all the other emulators because of its accuracy.
The application is a universal solution for emulation. MESS is open-source. Thus, you will need no permission if you want to tweak the Emulator. Moreover, MESS identifies portability as one of its gem features. Evermore, it can run on a vast range of host systems.
Download Multi Emulator Super System
8. TopologiLinux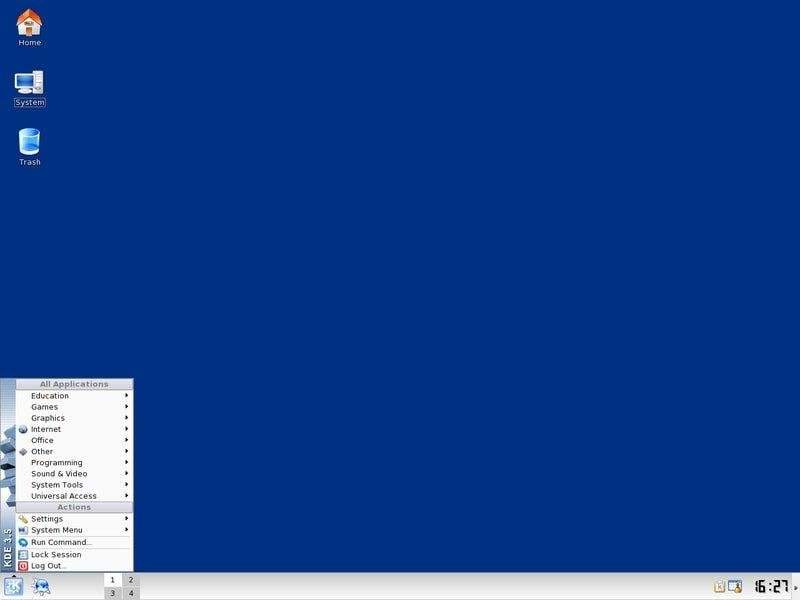 TopologiLinux is not a traditional Linux emulator. It is open-source software that empowers Windows users for a robust Linux experience. The Linux runs under Windows 2000, XP, and Vista editions using coLinux. However, it is sad that tolologiLinux lacks support for recent editions of Windows.
The application utilizes coLinux to run, coLinux is an application that allows parallel executions of both the Linux kernel and the Windows NT kernel. Thus, there is no need for a partition of the host Windows system. Moreover, it has a free GNU GPL license, hence allows modifications. Even more, it supports GNOME, KDE, and XFE.
9. Wubi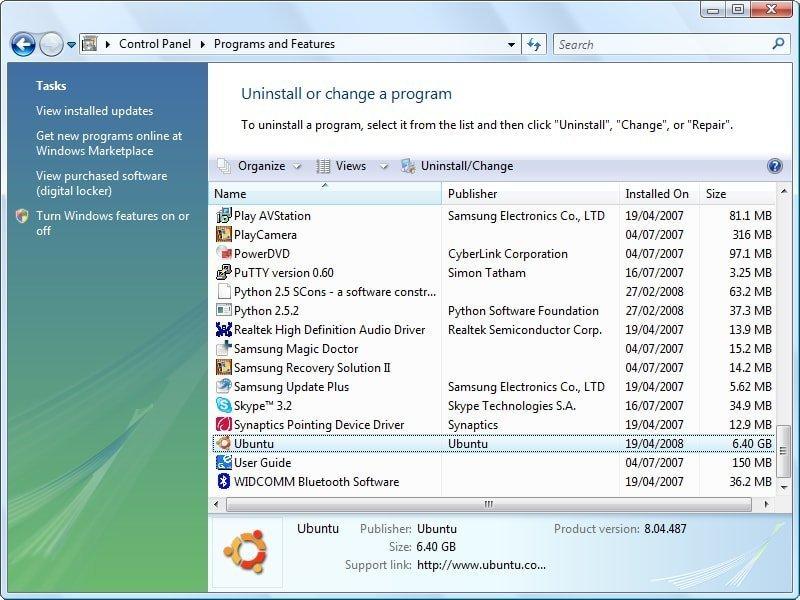 Wubi is a system utility application that allows you to install Ubuntu on your system without a repartition. It installs Ubuntu within the Windows, and on boot, it will give you the option to choose the operating system that you wanna run. Though the developers have discontinued Wubi, it is the most popular app amount the Linux enthusiasts due to its simplicity and potential.
The application is incredibly lightweight on;y 2.4MB in size and comes with a GNU GPL license, which allows users to modify the application. Even more, users are allowed to select their own desired desktop environment. Moreover, If you want to uninstall Ubuntu. You can uninstall  Ubuntu via Wubi app.
10. Parallels Workstations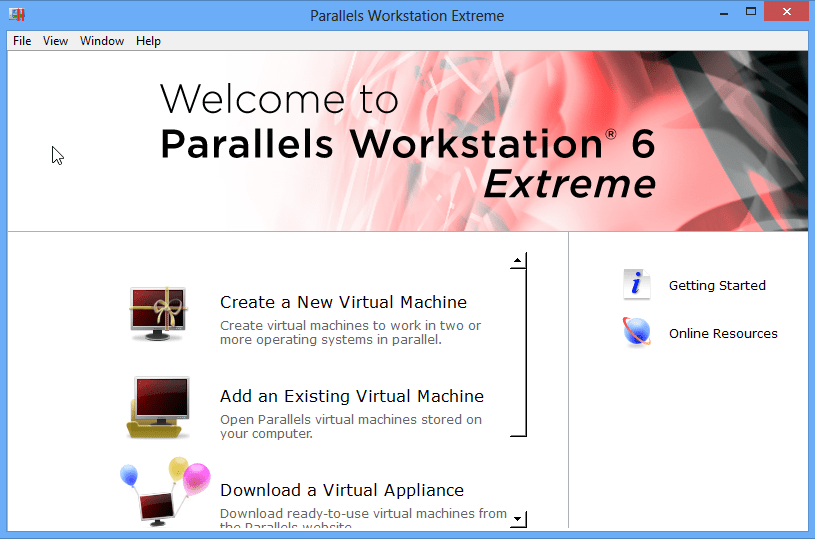 Parallel Workstation allows users to create Linux Virtual machines inside Windows and offers robust features like full system emulation. It is a full-fledged hypervisor that can emulate everything, including video and network adapters, along with hard drive adapters. Even more, it can virtualize 64-bit processors with NX and AES-NI very easily. Recently the product has been disabled for Windows and Linux operating systems, but you can still get the older versions that work just fine.
The application comes with pre-built drivers for parallel ports and USB devices. It also supports VGA and SVGA graphics with  VESA VBE 3.0 and a maximum 256 MB video ram, which is enough to run most of the application. However, if you buy the premium version, then you can remove these limitations. It can support up to 16 SATA devices and four IDE devices.
11. Bhyve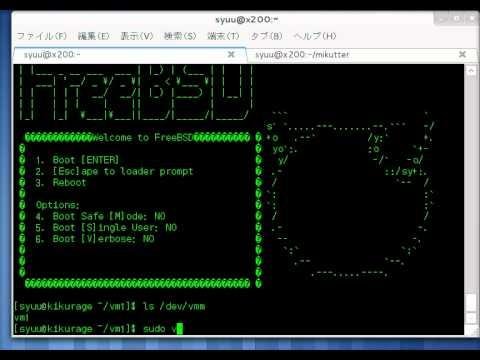 The Bhyve is a BSD based Hypervisor capable of x86 emulation and can also emulate Linux distros. The application is robust and offers various options for the hypervisor to run Linux on a Windows system. It is a lightweight application, perfect if you don't want to install a resource-heavy application. However, you can use Bhyve to run windows in the windows also.
The Linux distros Bhyve supports are  RHEL, CentOS, Debian, Fedora, OpenSUSE, and Ubuntu, without any trouble. The application is also capable of manipulating AHCI devices and out of box experience, though it supports UEFI, Hyper-V, and OmniOS. However, the application is still in development mode, so there are frequent updates with different features.
12. coLinux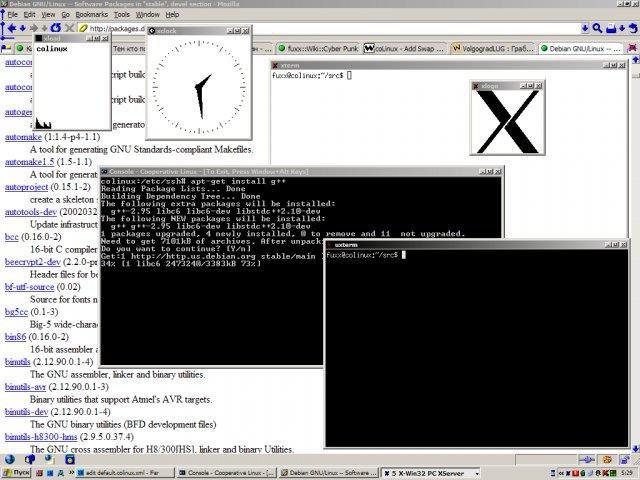 The coLinux is a virtualization software allowing you to run both window and Linux simultaneously. The application is innovative and robust because it utilizes the distributed kernel technology and provides a sophisticated mechanism that allows you to run both Windows and Linux on your system. This makes the coLinux different from other emulators that are out there. It gives you full control over the host system resources.
The application comes with pre-built support for every popular Linux distros like Debian, Ubuntu, Fedora, and Gentoo. However, you have to install X-Windows servers in order to run graphical Softwares. Moreover, coLinux also allows you to emulate network adapters using TAP, PCAP, NDIS, and SLiRP. coLinux has some compatibility with 64-bit systems.
13. Bochs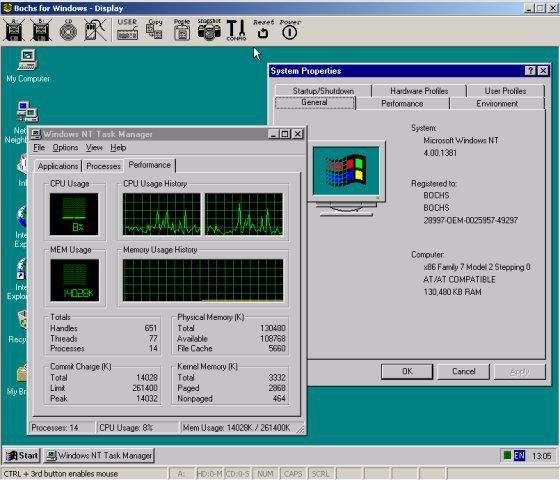 Bochs is a hypervisor that is capable of emulating a full-fledged Linux environment inside Windows. The application is written in C++. Thus it is lightweight, accurate and can emulate a wide range of system architectures, including x86-64 Intel and AMD processors. However, there are a few bugs causing the app to crash sometimes when the guest system runs resource-heavy applications.
Bochs is designed to emulate all the DOS, Linux, and Windows operating systems. Though it is programmed in C++, it is also capable of compiling early 386 CPUs. The application comes with GNU GPL licensed, which is a freeware, you will only need to give a little credit to the developers for any tweaking.
14. JPC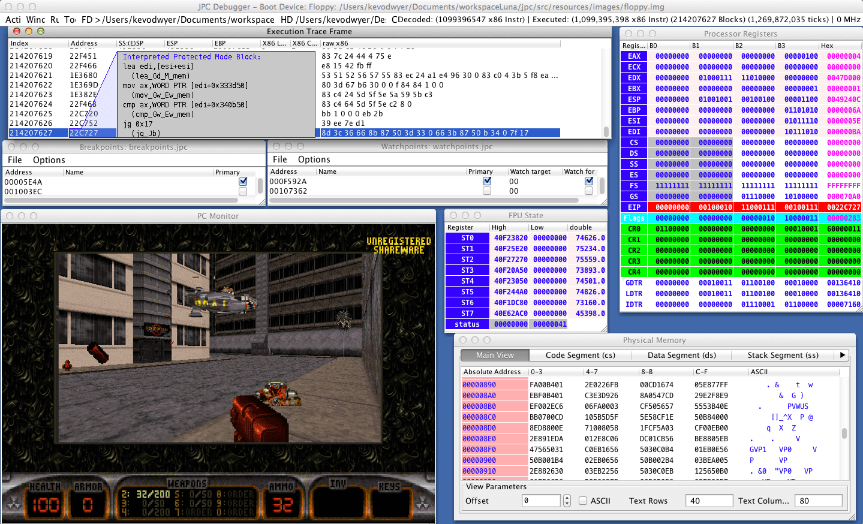 The JPC is a Java-based emulator capable of emulating various Linux Distros and Windows. It uses a Java Virtual Machine that is x86 Emulator to emulate operating systems. The application is very portable and runs on almost any platform. JPC runs very smoothly on older hardware, but if you are running some heavy-resource application that it might cause trouble.
It has an inbuilt debugger that you can use to find bugs during Linux emulation, and it also supports snapshots. You can save a snapshot of the guest Linux operating system and can access the system in the same condition at any time. Though it has pre-built network cards and audio cards thus it can emulate network adapters and audio cards.
15. JSLinux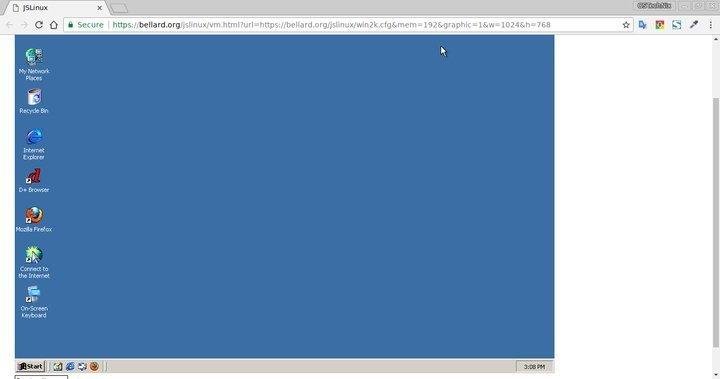 The JSLinux is a web application that allows you to use a remote Linux system in your browser. The software is totally written in javascript, and it is opensource. Thus it gives you reliable access to access Linux anywhere from the Internet. The only thing you will need is a fast Internet connection.
The application can be used for testing JS applications for benchmarks though it is developed via JavaScript stack. However, it offers six different Linux distros with both console and X-Windows based interfaces. You can connect worldwide networks using Linux environments. Moreover, it doesn't require any installation, and you just need an updated version of your browser.
The Editor's Desk
So these are some of the best Linux emulators you can install today. Some of them are free, and some come with a shareware license. But all of them have great performance and distinctive features. You can easily run any form of Linux OS, including Ubuntu, Mint OS, Kali, etc. They also serve as a great tool to learn the Linux Operating system from deep inside. So install one today and explore the features
If you've any thoughts on Best Ubuntu (Linux) Emulator for Windows [10/8.1/8/7], then feel free to drop in below comment box. Also, please subscribe to our DigitBin YouTube channel for videos tutorials. Cheers!