If you are someone very active on Snapchat, you must be very familiar with this application. After all, it's the best place for people who love to cherish beautiful moments or real memory keepers. However, as you get used to Snapchat, you will realize that the platform offers very limited functionalities that too with strict guidelines. But thanks to Snapchat Wicked iPA, now we have a lot more to explore within the application.
Snapchat Wicked is basically a third-party application or call it a mod app that introduces us to an entirely new Snapchat environment. Not only the basic facilities but this app offers you loads of new features that simply allow you to get a deeper view of Snapchat. And the best part of all is even iOS users can get access to all these features using the app. Want to know how you can get this *.iPA version of the app on your iPhone? Well, worry no more as we are here to clear all your confusion.
In this article, we will have a deeper look at what this Snapchat Wicked app really is. Is it safe to use the application, what are its features, where to download it from, and how you can install it? So, if you are a true Snapchatter and wish to know enough about this application, then let's get along together.
Download Snapchat Wicked for iPhone
Being a mod application, Snapchat Wicked has a lot more to offer than the original Snapchat application. Remember the strict guidelines you needed to follow on Snapchat? Well, you can finally say no to all of them and get used to a more independent environment with better functionalities, accesses, and a lot of things to explore. Since you have come all this way, let us now have a detailed look at the application from all major aspects.
Snapchat Wicked iPA iOS 17 Features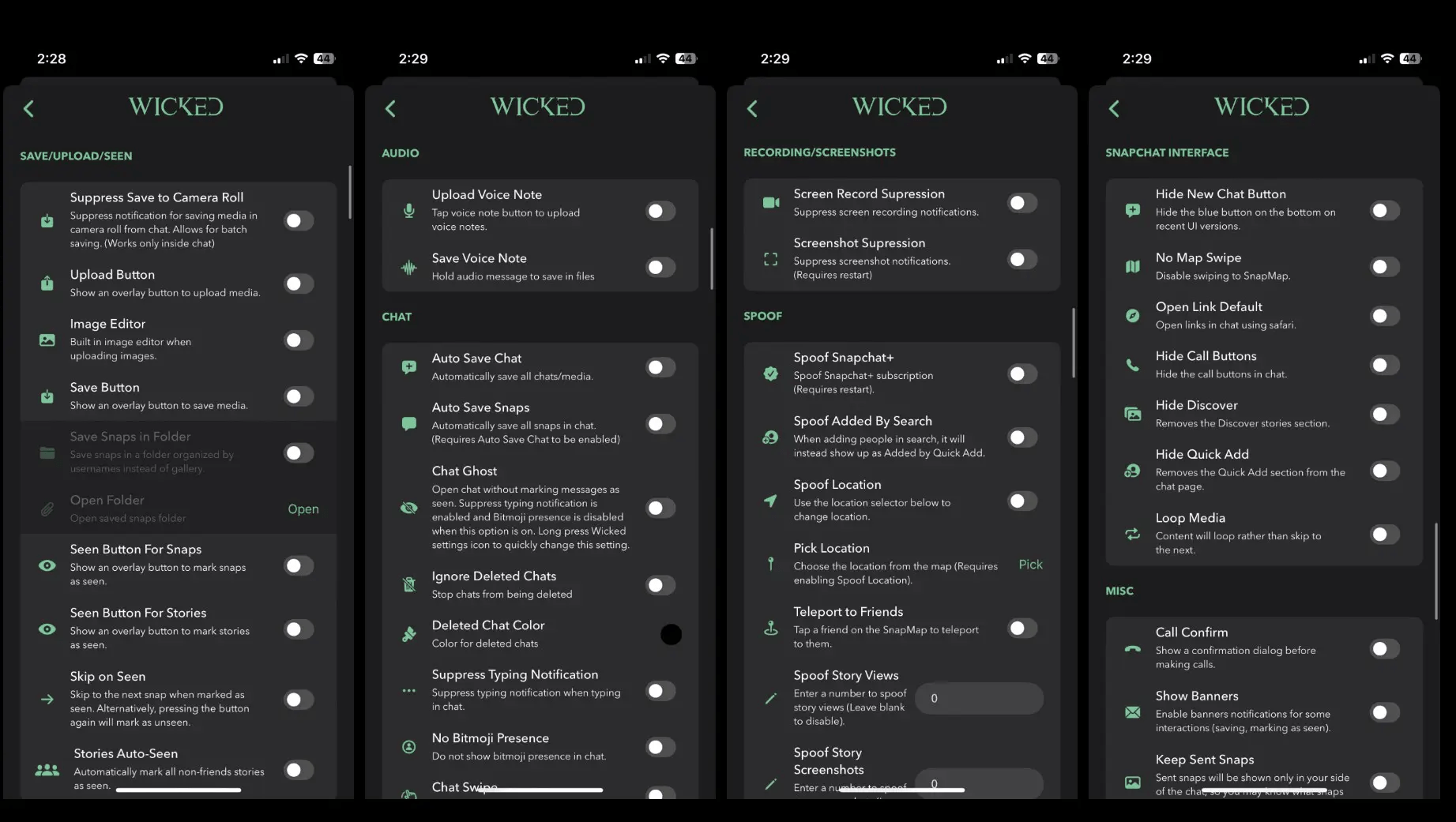 Apart from the basic features you get with the original Snapchat app, Snapchat Wicked provides you with a bundle of extra functionalities. It has something extra in all the sectors be it save/ upload, audio, chat, screenshots, or whatever. Here is a proper breakdown of the features Snapchat Wicked has to offer.
Snapchat Wicked: Interface Features
Change Icon – This allows you to switch among the icons in the app.
Open Link Default – Open links directly on Safari browser.
Hide New Chat – It lets you remove the blue-colored New Chat button.
Hide Call – It hides the Call button in your chats.
No Map Swipe – It disables swiping to the SnapMap.
Hide Discover – It hides the Discover Stories section completely.
Hide Quick Add – It hides the Quick Add section in the chat pages.
Loop Media – It creates a loop of the content instead of skipping to the next one.
Button Size – It lets you adjust the size of all the app buttons.
Disable Buttons – It hides all the customized buttons making it look like the regular Snapchat app.
Lock Buttons – It locks the positions of the buttons and prevents any movement in them.
Reset Button Layout – It sets the position of the buttons to the defaults.
Snapchat Wicked: Recording or Snapshot Features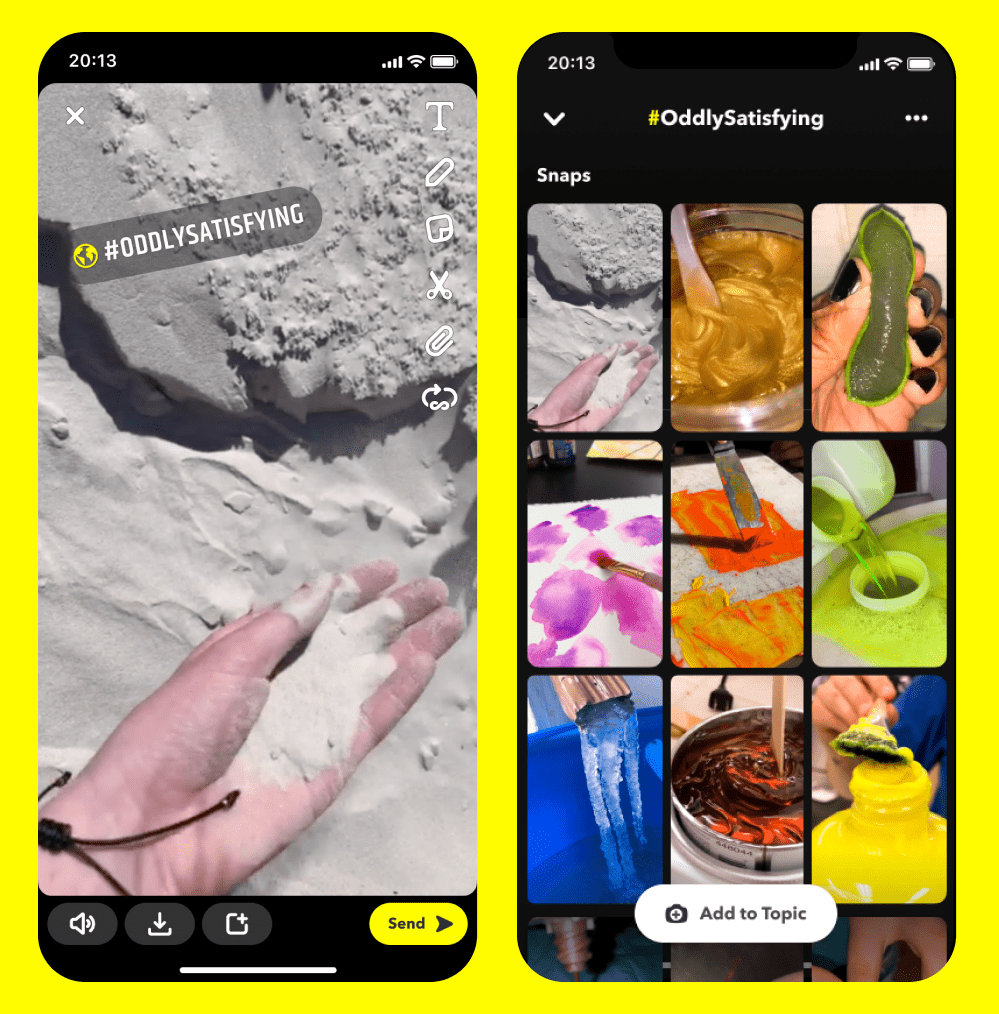 Screenshot – It lets you take screenshots and sends a notification to the other person.
Screenshot Confirm – It asks for confirmation before sending a screenshot notification.
Screen Record Suppression – It simply hides the screen recording notifications.
Screenshot Suppression – This hides the screenshot notifications.
Snapchat Wicked: Audio Features
Upload Voice Message – It allows you to upload your own voice notes.
Save Voice Messages – This option helps you to save voice messages.
Snapchat Wicked: Save, Upload, and Seen Features
Save – This option saves the media.
Snap Seen – It marks the snaps as seen.
Save Snaps in Folder – It saves all the snaps in a folder structure which is organized based on the usernames.
Seen Stories – It marks the stories as seen with just one click.
Stories Auto-Seen – It marks the stories of non-friend contacts as Seen automatically.
Upload – It allows you to upload media.
Skip on Seen – This feature easily skips to the next snap or marks the current one as unseen.
Suppress Save To Camera Roll – This helps you save the snaps in chat without any notification to the other person.
Image Editor – It lets you edit your images during the upload process itself.
Snapchat Wicked: Chat Features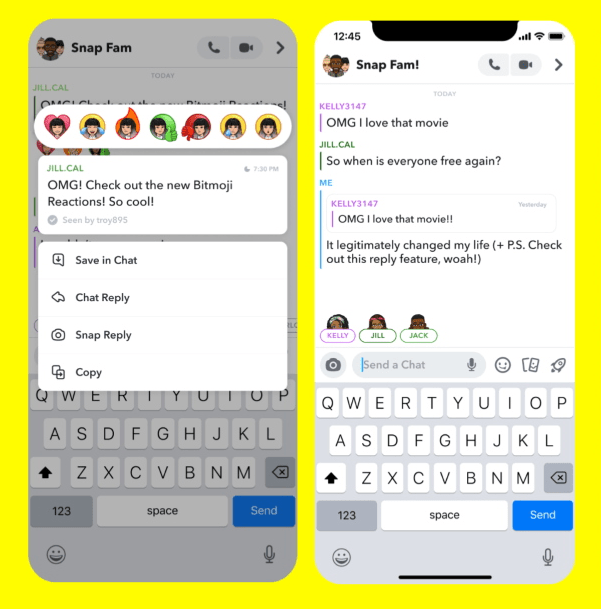 Chat Swipe – This feature helps open any chat when you swipe anywhere on the chat.
Auto Save Snaps: It automatically saves a snap in the chat.
Auto Save Chat – It automatically saves a chat.
No Bitmoji – Disables bitmojis in chat.
Ignore Deleted Chats – As the name says it all, this feature prevents chats from getting deleted.
Deleted Chat Color – This enables you to set colors for the deleted chats.
Ghost Chat – It allows you to open any chat without marking the messages as seen.
Suppress Typing Notification – Enabling this feature will prevent the receiver from seeing the "typing" status while you are typing in the chat.
Snapchat Wicked: Misc Features
Call Confirm – It asks for confirmation before making calls.
Keep Sent Snaps – It displays all the snaps sent only on your chat and not the receivers. This is basically useful for quicker reference.
Show Banners – Enabling this feature displays banner-type notifications upon various actions.
Snapchat Wicked: Spoof Features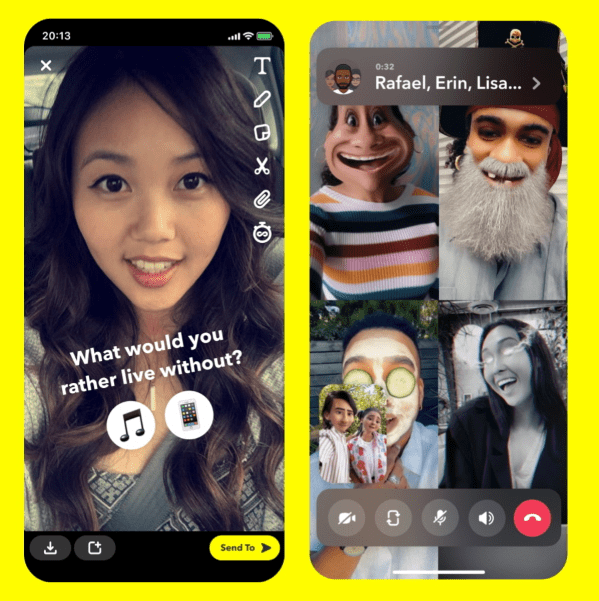 Spoof Location – It lets you change your location to any desired place.
Spoof Story Views – It allows you to fake the number of views on your story.
Pick Location – It lets you select any location on the Map.
Spoof Story Screenshots – It allows you to fake the number of screenshots.
Spoof Added By Search – It lets you add people and display the Status as "Added by Quick Add".
Teleport Friends – It lets you teleport your location to your friends.
Snapchat Wicked: Experiment Features
Hide Friendmoji – It simply hides the friendmojis in the chats.
No Bitmojis – It disables Bitmoji rendering.
Spam Screenshots – This feature lets you spam 100 screenshots in any chat.
Disable Ads – This feature blocks all Snapchat advertisements.
Randomize Best Friends – It changes your best friend list in a randomized order.
Spoof Badge – It lets you fake the application badge number.
Benefits of using Snapchat Wicked iPA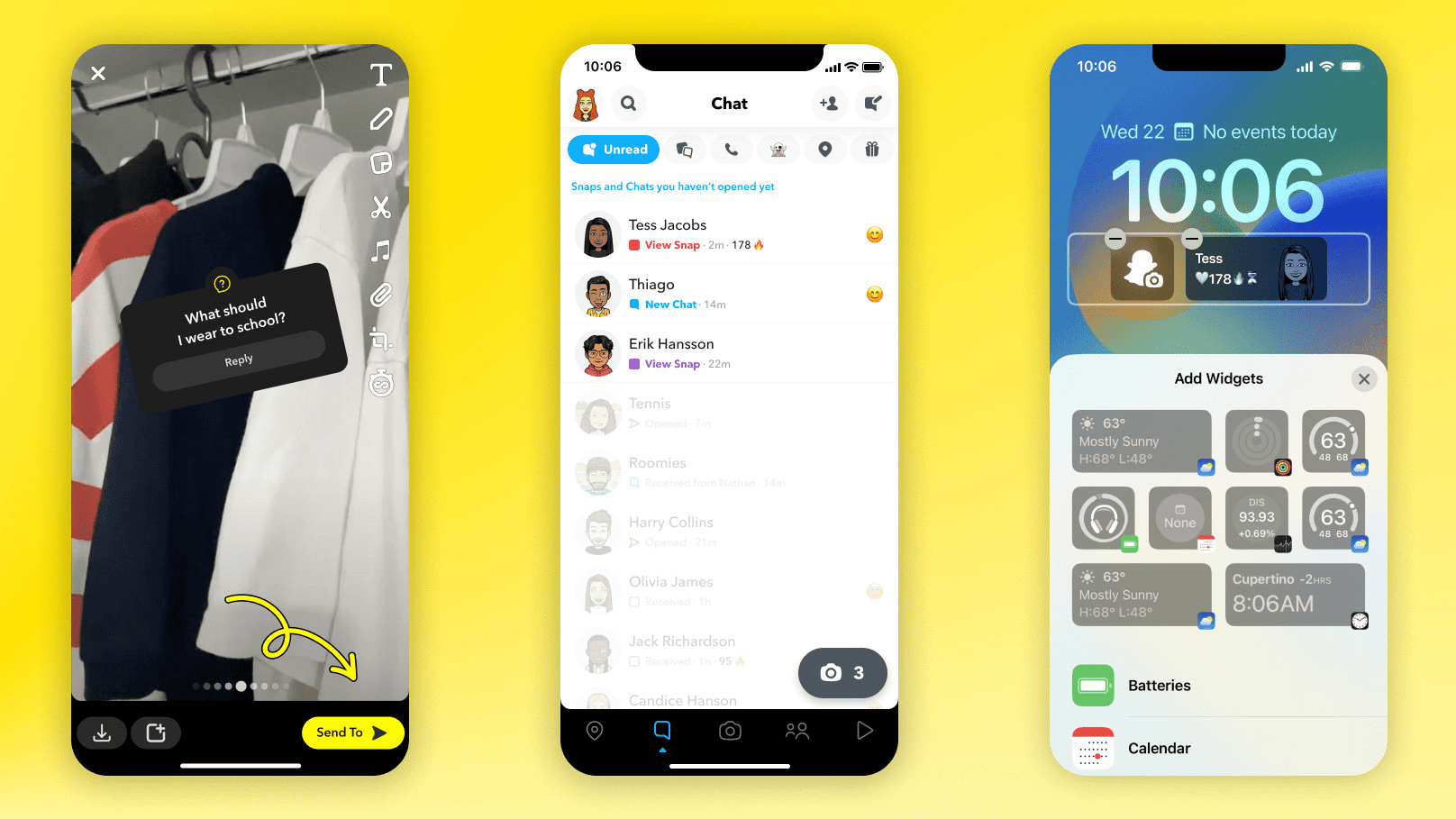 Now that we are familiar with the various features Snapchat Wicked has to offer, have you thought about the benefits of using the application? If you have asked it yourself already, then let's find it out as well.
As you can see, Snapchat Wicked iPA has way too many features to offer. And users, we always have higher demands and requirements from any application. Since Snapchat is very strict with its rules, which might seem very restrictive. Fortunately, Snapchat Wicked allows you to go beyond those restrictions and use the app more flexibly.
For instance, you can play fool with your friends to make the conversations more fun. You can even customize the app to suit your own requirements. And most importantly, if you hate the way Snapchat lets the other person know about all your activities within the chat, you can now disable it as well.
So, from an overall perspective, the benefits of using this mod application are a large one. It depends on the user's wish of how they want to use this application. If used properly, it can enhance their experience to the level best.
Is it Safe To Download Snapchat Wicked iPA iOS 17?
The complete Apple ecosystem is dedicated to preventing user's privacy to their level best. And that is the only reason Apple never allowed the installation from unauthorized sources. However, now that it is pretty much possible, the main question is whether is it safe to download the Snapchat Wicked iPA iOS 17.
Well, as we know not all third-party apps come with malware or so. Similarly, the mod Snapchat Wicked is also a trusted app that has already been installed by many users. Although you will be downloading it from an outside source, it is quite safe to use this application as of now. Just make sure to download the iPA file from the link given below.
How To Download Snapchat Wicked iPA iOS 17?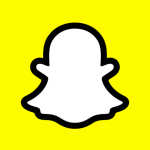 Since we are talking about a mod application, you will not find Snapchat Wicked on the App Store. So, where else to download it from? Well, to make this journey easier for you, we have provided a link below from where you can download the application safely.
However, in case you have already downloaded the app, make sure you download it from a trusted source. Today there are a lot of websites offering malware in the name of apps. Otherwise, we recommend you download it from the link given below.
Download: Snapchat Wicked iPA iOS 17
How To Install Snapchat Wicked iPA iOS 17?
Considering you have downloaded the iPA file already, let's now look at how you can install the application on your device. Installing a third-party app isn't a daily thing for iOS users. So, it is definitely going to take something more than a regular app installation.
Fortunately, there are two ways to install Snapchat Wicked iPA iOS 17. You can either install it using Sideloadly or through Altstore. Here is a step-by-step guide to installing the app through both ways.
Installing Snapchat Wicked Using Sideloadly
Installing any IPA app including Snapchat Wicked is easy with Sideloadly on your iOS 17 smartphone. Firstly, download Sideloadly on your computer. Connect your iPhone to your Computer with a USB. And launch the Sideloadly app on your computer. Once this is done, make sure to log in with your Apple ID and follow the below steps.
Sideloadly for Windows -32 bit, | Sideloadly for Windows -64 bit, | Sideloadly for Mac
Login to Sideloadly with the same Apple ID and password as on your iPhone. Next, click on Browse For IPA and select the iPA file that you have downloaded. Alternatively, you can also drag and drop the application on Sideloadly.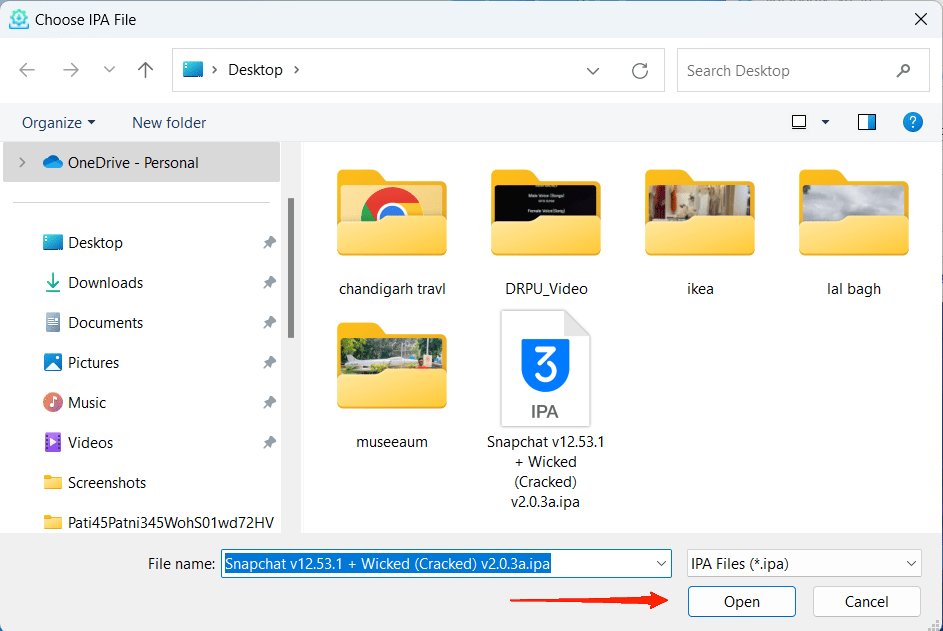 Once the file is selected, click on the Start button. At this time Sideloadly will begin signing the iPA file with the provided Apple ID credentials and simultaneously install the application on your device as well.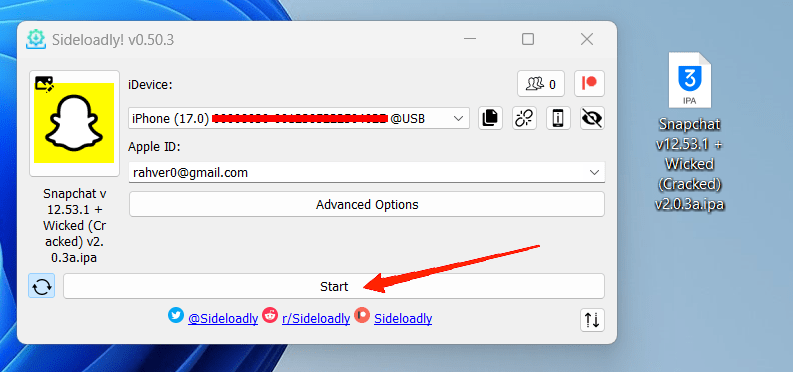 Now, you might have to wait for some time as the installation is in progress. In between the installation, you will be asked to unlock your phone and trust the developers.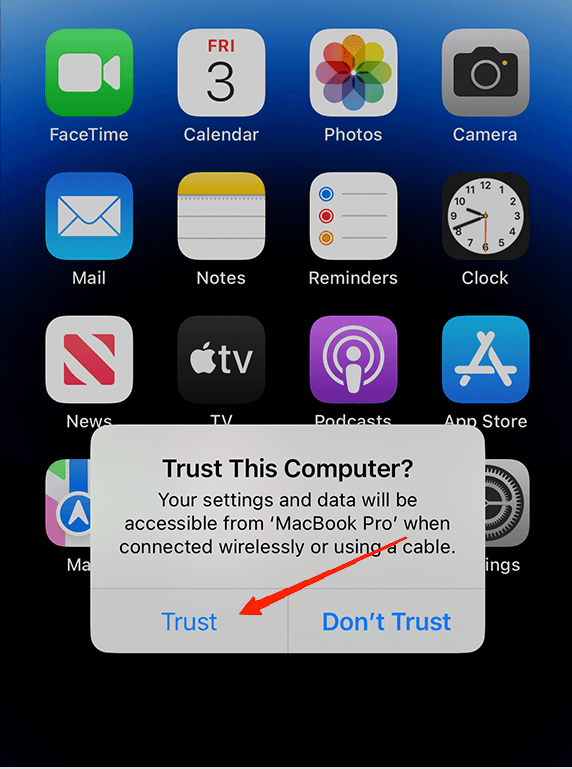 At that moment, simply unlock your phone, go to Settings, and tap on General.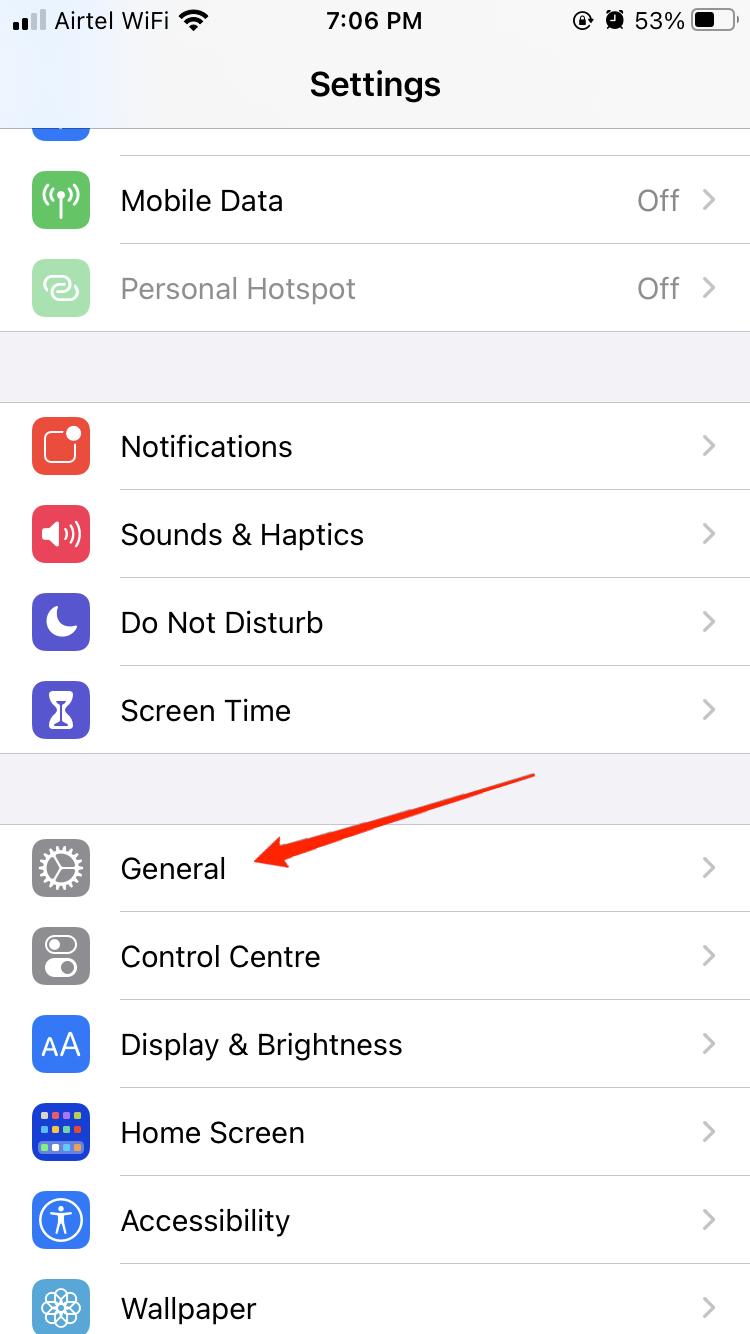 Select Device Management or Profiles & Device Management.
Locate the Developer Certificate and tap on the Trust option.
Once all of these are done, you need to wait until the installation is finished. Upon finishing, Sideloadly will display a message saying your installation is completed. Now, you can use the application on your iOS device like any other application.
Installing Snapchat Wicked Using AltStore
In this case, we are going to use the AltStore application instead of Sideloadly. Fortunately, the steps are quite the same. We have covered the steps to install any iPA app on your iPhone using Altstore in our recent article – How to Install 3rd Party Apps on iPhone without Jailbreak?
Note: There's no difference if you install the iPA file either using Sideloadly or AltStore. Both these application works in the same way and certainly consists of the same kind of steps as well. So, you can go for any one of them and you will be easily able to install the app on your device.
Final Words
So, putting it to an end, we hope now you have a clear picture of Snapchat Wicked iPA. What is this application, how to download it, and how to install it on your iOS 17 device? We have mentioned each of these topics in detail with proper steps as well. So, let us know how you find using Snapchat Wicked on your iOS device. Also, comment below in case you get stuck anywhere in between. We will be delighted to help you out.
If you've any thoughts on Snapchat Wicked iPA on iOS 17: Download for iPhone, then feel free to drop in below comment box. Also, please subscribe to our DigitBin YouTube channel for videos tutorials. Cheers!