The social media giant Instagram beholds quite a few noteworthy features. While some like the introduction of Reels manage to grab much of the limelight, others slightly went under the radar. And the Name Tag/QR Code feature probably falls in the latter domain. Back in 2018, the Facebook-owned company launched Name Tag. Using this feature, you could create QR-code like tag for your profile.
The biggest perk with it is the fact that you no longer need to manually search for a profile on Instagram. Just launch the app, scan the tag and it will automatically take you to the associated profile. However, there was just one glaring issue. These Name Tags could only be scanned via Instagram's built-in scanner. You cannot scan them using any other third-party camera apps. This lack of flexibility with this feature infuriated quite a few users.
In this regard, Instagram seems to have taken note of the same and have now depreciated this feature for QR Code. As is evident from its name, it would directly create a QR-code tag for your profile (rather than its lookalike, as was the case with Name Tag). This straightaway translates to the ability to scan these codes using any third party camera or QR Code scanner apps. With that said, let's check out the steps to scan these QR Codes on Instagram.
How to Scan Name Tags/QR on Instagram?
All in all, there are around four different methods through which you could scan these Instagram QR Codes. Let's have a look at each one of them:
Using the Instagram App
The direct approach towards this involves using the Instagram app itself. Here's how it could be done;
Launch the app and head over to your Profile.
Then go to your profile and tap on the hamburger menu situated at the top right.
Select the QR Code option and this should bring up your profile's QR Code.
Just beneath your code, you should see the Scan QR Code option, tap on it.

Scan the desired QR Code and it will take you to that user's profile.
Using the Default Phone Camera App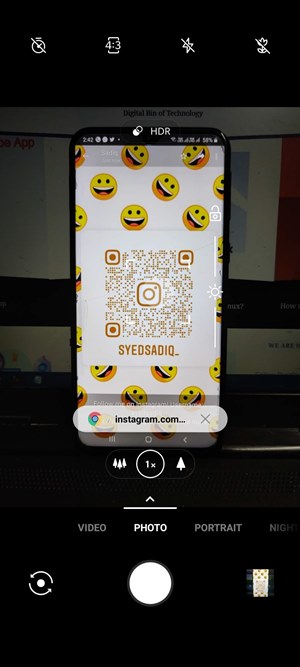 Most OEMs nowadays has embedded the QR Code scanner inside their camera. So, launch the default camera app on your device and try scanning the QR Code. If supported, it would then provide you with the link to Instagram's profile. Just tap on that link and select Instagram as the default app that should open these links from now on.
Using 3rd Party Scanner Apps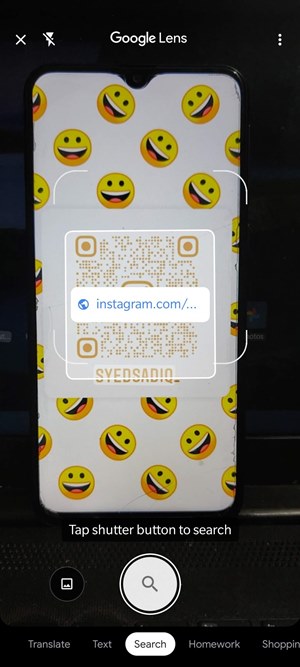 If your device doesn't have a built-in QR Code, then you could also try out a third-party one. In this regard, Google Lens is a worthy option that comes with a plethora of other features as well. Or you could also try a lightweight QR Code Scanner app that has just the basics.
Using QR Scanner Sites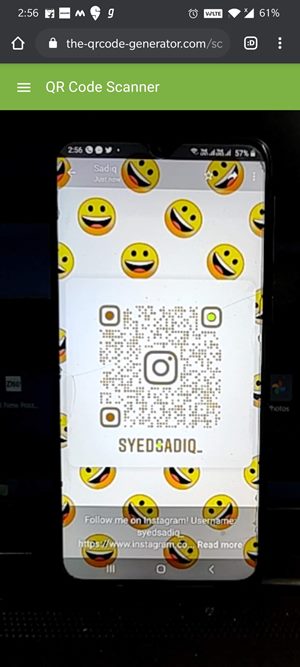 If you don't wish to download or install an additional third-party app, then there are many websites that come with this functionality. So open the browser on your device, head over to any QR Code Scan website, and grant access to your device's camera. Then point the camera to that code and it would bring up the associated profile link. That's it.
Conclusion
So with this, we conclude the guide on how to scan Name Tag/QR Codes on Instagram. Do keep in mind that while it's hard to find name tags nowadays, however, if you come across any, you may directly scan it via the Instagram app itself, as mentioned in the first method. Rounding off, do let us know in the comments section which method you ultimately settled for.
If you've any thoughts on How to Scan QR Code on Instagram?, then feel free to drop in below comment box. Also, please subscribe to our DigitBin YouTube channel for videos tutorials. Cheers!