Following the release of Android 13 on Pixel phones, it is now being rolled out to Samsung devices. And now here is the new update from Google, which is Android 13 based on the custom skin One UI 5.0 for Galaxy devices. This new Android 13 update does not bring a huge visual revamp, but there are a lot of cool features.
Android OS has been evolving daily, bringing revamped UI and new features with great stability. So let's move to one major Android update coming this year later to many Samsung devices. If you are wondering about the Android 13 update, release date, and Eligible Galaxy devices list, then you are in the right place. This article provides all the information about the updates, release, and eligible devices list.
Android 13 update in Samsung devices
The new update to Android 13 has started rolling out for various Samsung devices. As in previous years, Google always gives the desert-based code name "Tiramisu". The developer preview was released in February 2022.
The new update of Android 13 for Galaxy devices doesn't bring many visual changes but many cool features. This update includes minor visual changes, per app languages, changes in Privacy, Android 13 new media player, customized bedtime mode, and many more. Here we will list some brief information about every updated feature. They are as follows:
Changes in visuals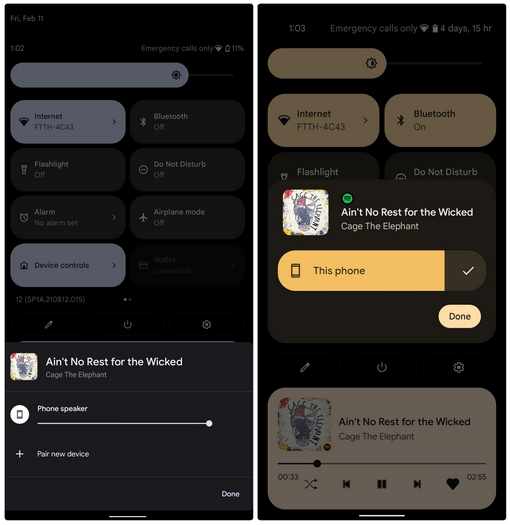 The user interface of Android 13 has been completely redesigned, but it still looks somewhat similar to Android 12 but is much more appealing. Some of the main changes are listed below.
New quick toggles in the notification shade.
Earlier in Android, it wasn't so easy to open one-handed mode, now, it can be easily accessed through the notification shade.
Picture in Picture (PIP) mode has got a new split-screen feature that gives many conveniences to users.
Guest mode has been revamped.
Changes in Privacy
Everyone knows privacy is just a myth, but Google has taken privacy to a new level. In the new Android 13 update, the device can access only the media the user selects. Previously, Android OS could access the entire storage. This is a pretty good step from Google.
Android 13 Media player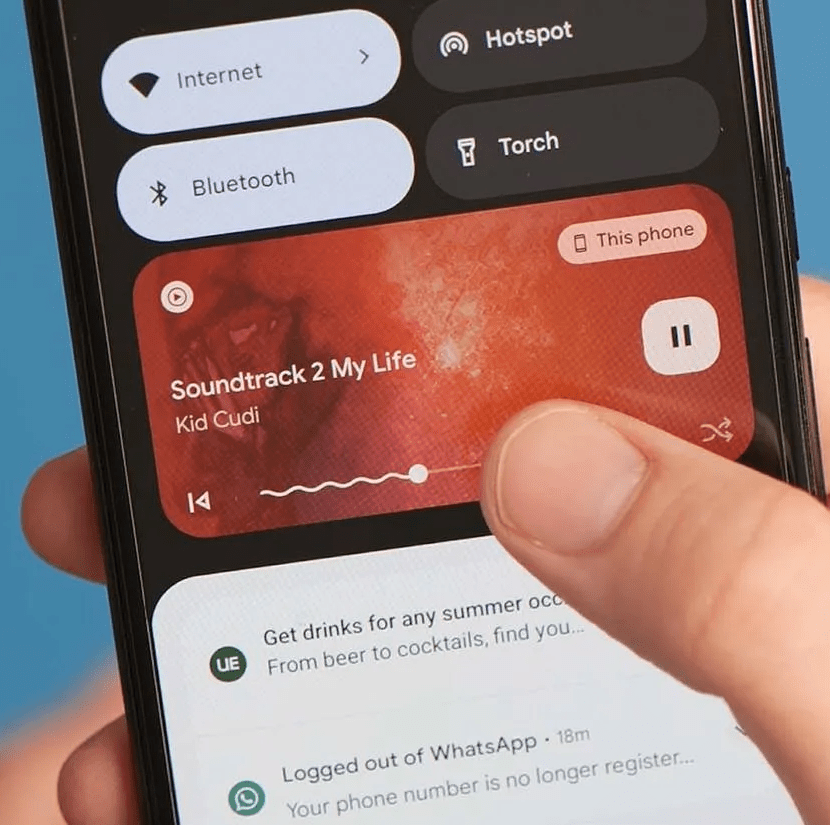 The Android 13 media player has been revamped and given a new look. The design of the new media player is more appealing than the previous one in Android 12.
Other features
Android 13 will let you change in-app languages in any app. This feature is much more beneficial in a country like India, where there are too many regional languages. Previously, changing the language of some apps required changing the language of the entire system, but this has been revamped and made more user-friendly.
Android 13 release date and eligible Samsung devices
Samsung has decent software update policies that provide user updates to smartphones and tablets on a regular basis. We all know Samsung is the king of providing software updates. Samsung has recently announced that it will provide three years of updates to the flagships launched in 2019 and later.
Samsung has already rolled out its final stable version of the new Android 13 for its Galaxy S-series premium devices. The devices include the Galaxy S22 Ultra, the Galaxy S22+, and the Galaxy S22. Samsung is planning to roll out the new Android 13 update for the Galaxy S20, Note Galaxy A series, Galaxy S21 series, and a few Galaxy M-Series devices. Here is the exact timeline and release date of the new Android 13 for your devices.
According to Samsung, the flagship phones and tablets will get the new stable Android 13 update in late November or early December. While some mid-range devices. And older flagships will get the stable update around late December or early January 2023. Similarly, stable updates for budget-range smartphones and tablets would arrive in late January 2023 or later.
Samsung has officially released the timeline for rolling out the new Android 13 update to all its supported smartphones and devices in India. The following devices are listed in order of release date:
December 2022
Galaxy Z Flip

Galaxy Z Flip 3 5G

Galaxy Z Flip4

Galaxy Z Fold2 5G/LTE

Galaxy Z Fold3 5G and

Galaxy Z Fold4

Galaxy S10 Lite

Galaxy S20 FE

Galaxy  S20 FE 5G

Galaxy S20

Galaxy  S20+

Galaxy S20 Ultra 5G

Galaxy S21 FE 5G

Galaxy S21 5G

Galaxy S21+ 5G

Galaxy S21 Ultra 5G

Galaxy Note10 Lite

Galaxy Note20

Galaxy Note20 Ultra 5G

Galaxy A32
Galaxy A33 5G
Galaxy A51
Galaxy A52
Galaxy A52s 5G
Galaxy A53 5G
Galaxy A71
Galaxy A72
GalaxyA73 5G
January 2023
Galaxy Tab S6 Lite
Galaxy Tab S7 FE
Galaxy Tab S7
Galaxy Tab S7+
Galaxy Tab S8
Galaxy Tab S8 5G
Galaxy S8+
Galaxy S8+ 5G
Galaxy S8 Ultra
Galaxy Tab S8 Ultra 5G
Galaxy Tab A8
Galaxy Tab A7
Galaxy A12
Galaxy A13
Galaxy A22
Galaxy A22 5G
Galaxy M12
Galaxy M53 5G
February 2023
March 2023
Galaxy A03S
Galaxy A04S
Galaxy A04
December 2023
Galaxy M32
Galaxy M32 5G
Galaxy M33 5G
Galaxy M42 5G
Galaxy M52 5G
Heading to the March 2023 deadline, Samsung has ensured the new Android 13 update is available on all the above-mentioned smartphones and tablets.
Final Words
This Android update brings a lot of features, and as was mentioned, this is obviously not a big visual revamp, but this is one major update in terms of UI & privacy options. There are numerous essential features that contribute to a fantastic and decent user interface. Samsung has been providing regular updates to all of its smartphones, winning over users and the smartphone market.
If you've any thoughts on Samsung Android 13 Update: Release Date and Eligible Galaxy Devices, then feel free to drop in below comment box. Also, please subscribe to our DigitBin YouTube channel for videos tutorials. Cheers!