Monitoring one's health is among the most convenient technologies available today. Fitness devices such as fitness bands, smart bands, and smartwatches are smart ways to monitor your health. Keeping track of your heartbeat, your steps, and sleep patterns can help you stay healthy. And if you are a Samsung smartphone user, there is a separate Samsung application to monitor your health parameters known as Samsung Health.
Samsung health is preinstalled on most flagship Samsung Galaxy smartphones and provides plenty of health tracking features. In addition, the Samsung Galaxy watch is recommended for use with the Samsung health application. But the app is quite impressive on its own too.
What is Samsung Health?
Samsung health is a fitness app that lets you see all your fitness tracking and activity on a smartphone, smartwatch, or big-screen TV. This app encourages users to stay active all day, keeping them fit and healthy. Samsung health tracks all the basics of your health parameters to ensure your well-being. Using Samsung health, a user can record several steps, active minutes in a whole day, heart rate, and sleep cycle.
This app can also remind you to drink water and can track your weight and your calories too. Users can manually fill in sleep data too. Including all these things, the Samsung health app ensures users track heart rate and stress data. And depending on the device, it can record blood glucose levels, blood pressure, and blood oxygen, too, including the women's health data like periods, cycles, and symptoms.
How to Use Samsung Health
Till now, we have talked about the application features, but now it is time to talk about how to use the Samsung Health application. How to set up Samsung health on your device, and how to record all your fitness data in the application, including some tips and benefits.
Set up your Samsung health application
The first step will be to open your Samsung health app. Now look for the circle icons and tap on them, And tap on agreeing to the data tracking and the notification permission if you agree.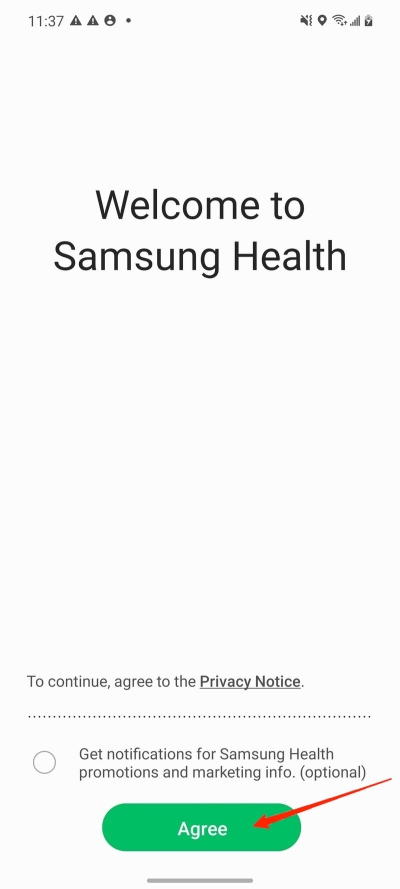 Now, tap on the continue and tap on allow.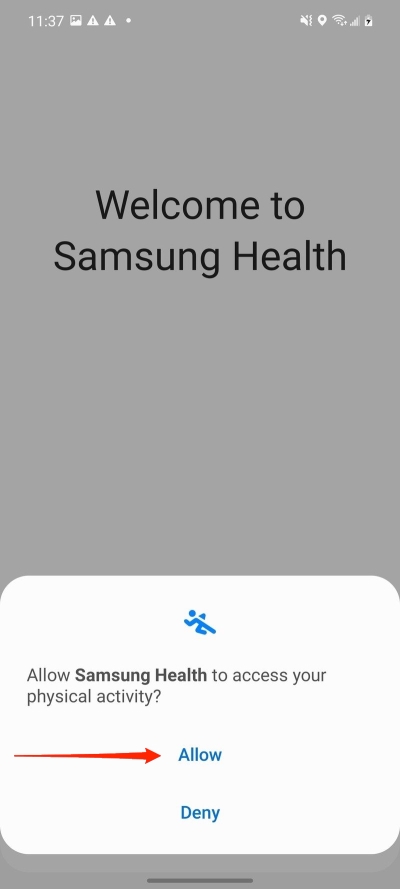 Allow for permissions when prompted by the app. The app might also ask for your consent for data processing location information.
Personalize Samsung Health Profile
Now your Samsung health app is ready to use, now you need to personalize your Samsung health app to your preferences.
In the Samsung health app, in the left upper corner, tap on the three lines.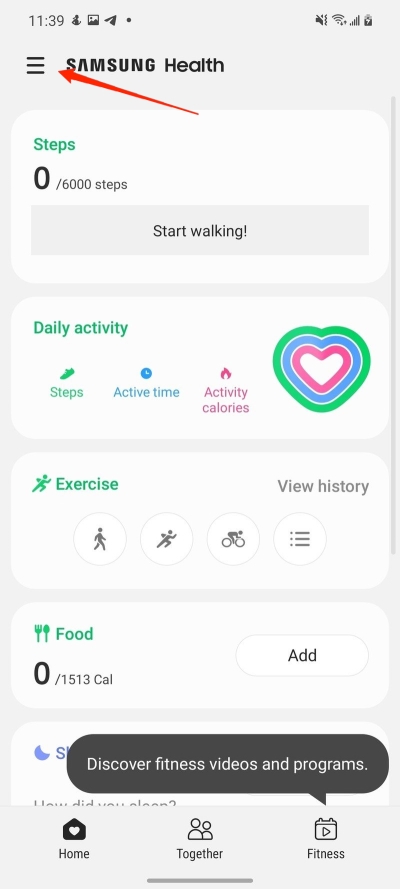 Select Profile & gender. Tap on Next and select your birthdate.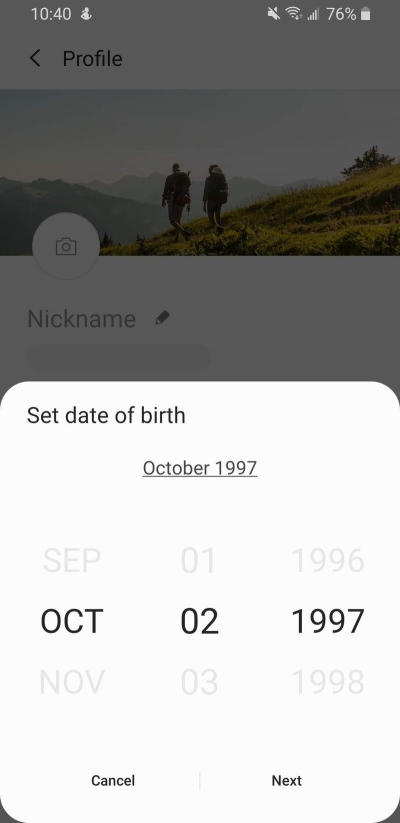 Now input your height and weight by tapping on next and putting in the data.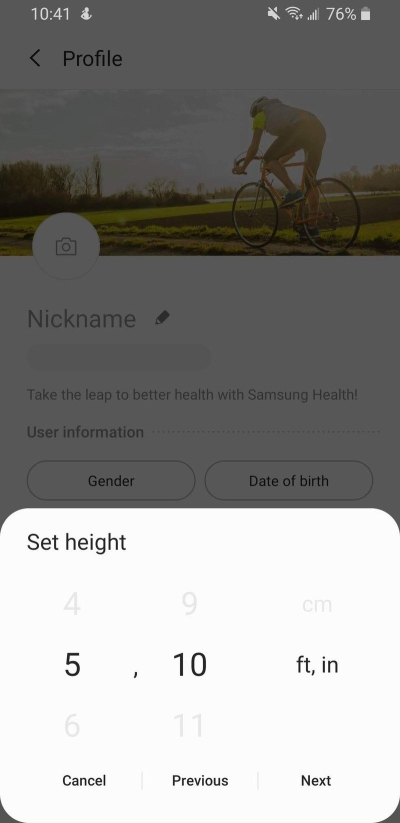 After tapping the next button, enter your weight.
You can now select the information about each activity by tapping on the information (i) icon.
Select your activity level from the option.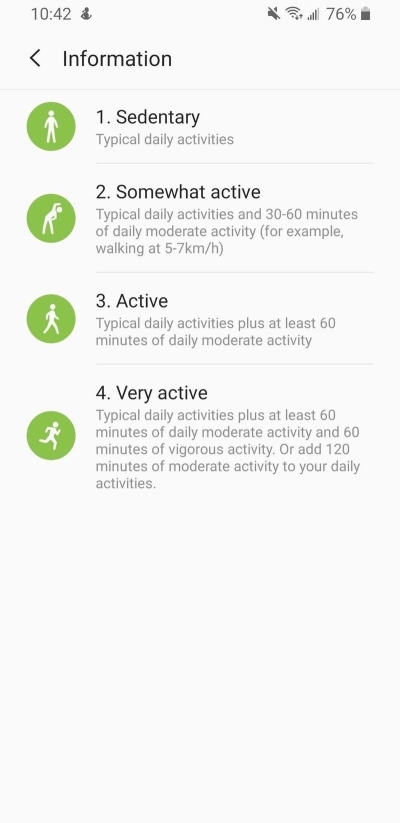 Choose your nickname in the next step.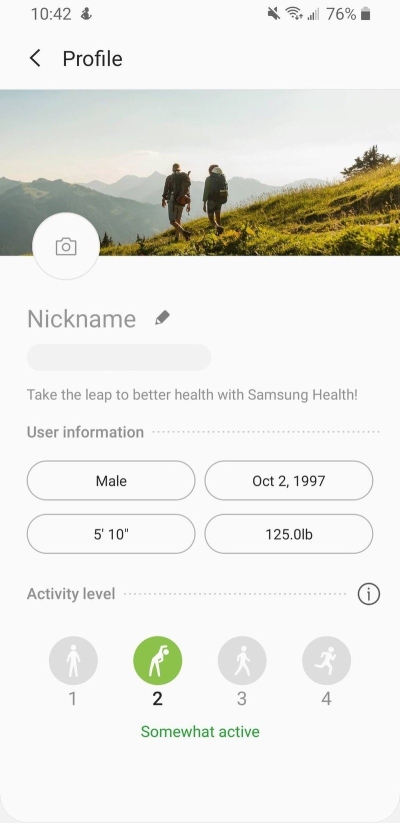 Congratulations! Your Samsung Health app is now set up and ready to be used.
Real-Life Uses of Samsung Health
As you have successfully set up your Samsung health app, and now, as we said earlier, this article is not all about setting up your Samsung health application. Here are a few tips to use the Samsung Health application.
Start a workout
You can start a workout in your Samsung health app. Launching a workout is simple; just tap on the title for the workout, and you will begin your workout. The app will automatically try to guess what you are doing and how long it will last.
Track Calories
Samsung health application will let you track your calories too. Enabling the food tile and searching for your meal or various items along with your meal will allow you to track your daily calorie intake.
Your friends can compete with you
You can use the together option to tie up the application with your friends so that you can make your daily activity a bit more competitive.
Record your heart rate and Stress level:
By using the camera and flash of the smartphone, the Samsung health application can track your stress level and heart rate. Using the appropriate tile and following the on-screen instructions, you can start your heart rate and stress test.
Your data is safe:
Samsung automatically backs up all your activity and fitness data. You can restore your fitness data to your upgraded device because all your data is backed up in the cloud.
Wrap Up
Samsung Health app is a fitness tracker application that works well without using any Smart devices to and is specially made to measure your fitness data. It uses the sensors inside your phone to measure your activity, and also it uses the camera and its flash to measure stress and BP levels. This app is a one-stop solution for users who want to keep track of their daily health activities.
If you've any thoughts on How to Use Samsung Health: Features and Benefits, then feel free to drop in below comment box. Also, please subscribe to our DigitBin YouTube channel for videos tutorials. Cheers!