Torrent clients are among the best way to download an exceptionally large file at a comparatively fast speed. Downloading such huge files usually, for instance, large videos or software, will take a lot of time compared to downloading them through Torrent clients. The best part about downloading files from Torrent client is that the speed doesn't depend on this slow host server.
There are a wide array of Torrent clients present in the market. And each has its own strengths, strategically focused on managing large files efficiently. But among all the popular names, which one are the best Torrent clients for windows 11?
If you also have the same question, this is where you need to be. In the post, we are going to talk about the best Torrent client for Windows 11 that you can try in 2022. So, without much delay, let's check them out.
Here are the best Torrent downloader clients for Windows 11.
1. Web Torrent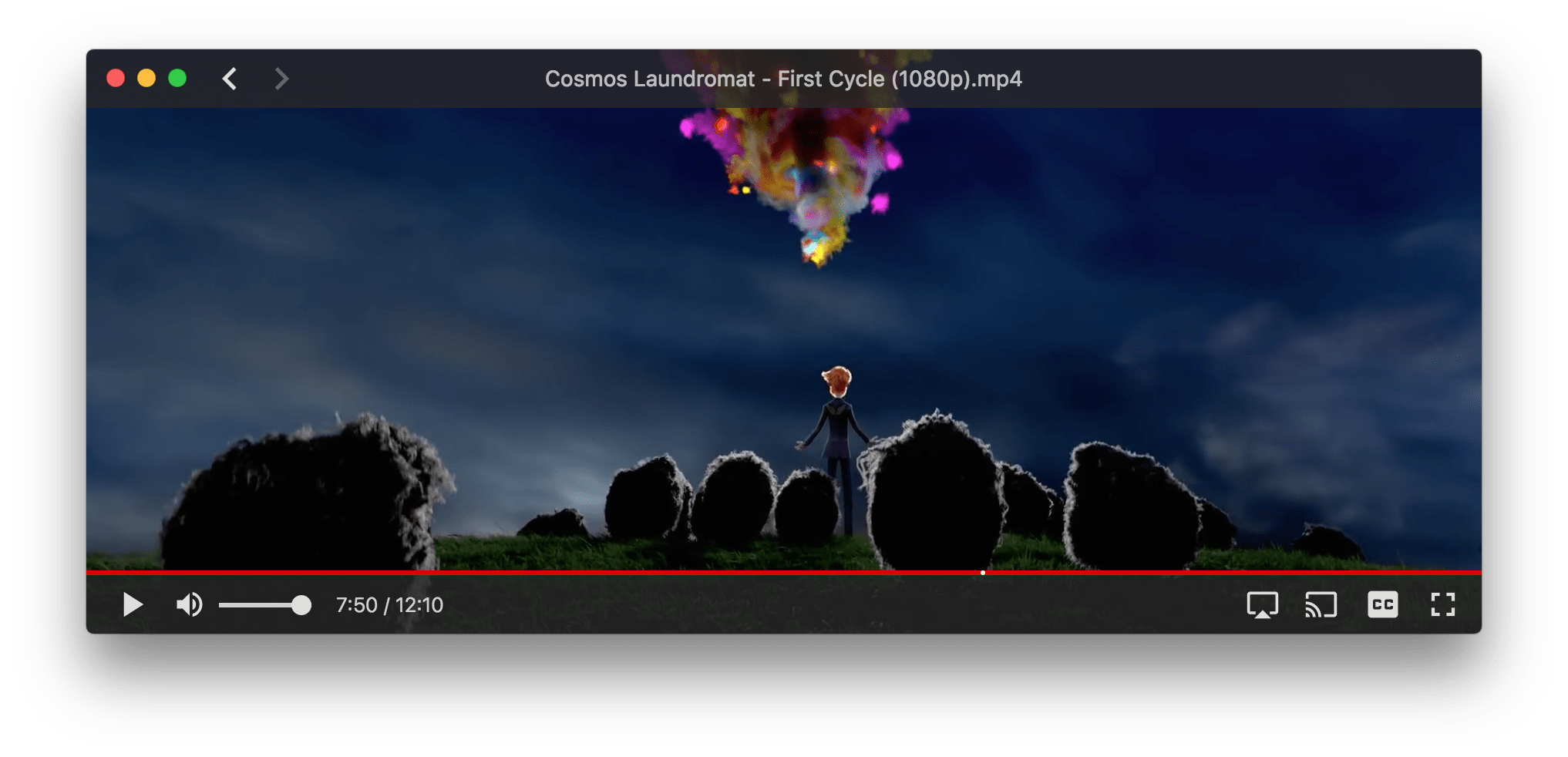 Web Torrent is comparatively the easiest and simple Torrent client for Windows 11. It is something that you must try if you don't want to go through the confusing features that other clients possess. The process of using this Torrent client is also very straightforward. Just paste the torrent file or magnet URL in the space provided, and that's all. Your download will begin automatically.
Web Torrent has a very minimalistic interface. It also features a built-in media player that you can try to play different videos downloaded through the platform. And when it comes to speed, it's almost impossible to find a match for Web Torrent.
2. BiglyBT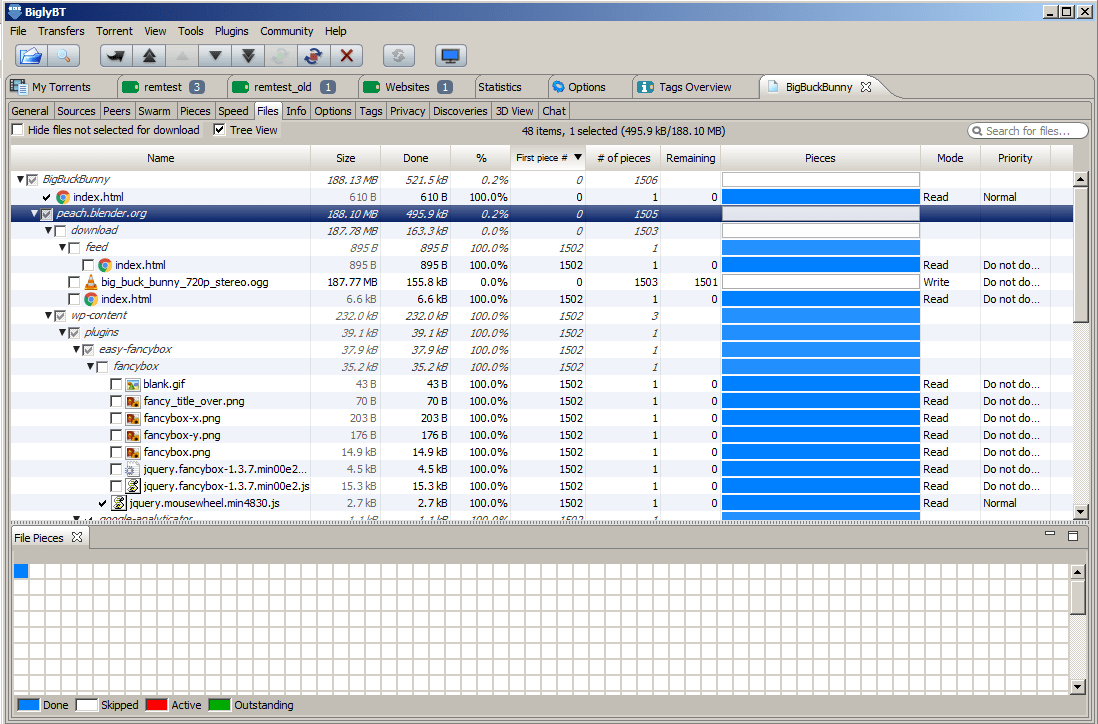 BiglyBT is an open-source best Torrent client for Windows 11. It is a free-to-use option that features a very minimalistic user interface. The USP of this Torrent client is that it possesses an exclusive feature called "Swarn merging". This feature will download the same file from multiple Torrent platforms, making sure you get the best downloading speed.
BiglyBT features all the important options, i.e., settings, downloads, and plugins, in the home window itself. Overall, it's a great feature field, an open-source, ad-free option that you can try.
3. BitTorrent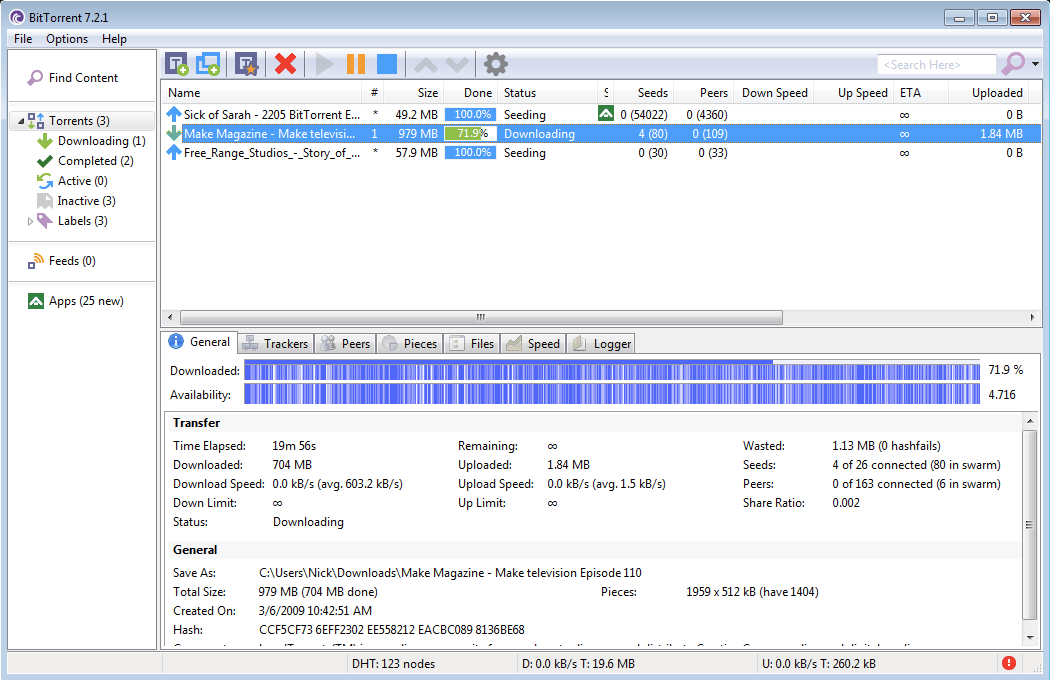 BitTorrent is one of the most popular names on our list. It offers a wide variety of features that is suitable for both beginners and advanced level users. It organizes downloads according to their category, offering a better management facility. It has a good number of settings options as well.
From limiting bandwidth usage, scheduling downloads, managing paired devices, automatically running the completed download, to adding a data cap, you can do it all on the BitTorrent settings option. The Torrent client is available in both free and paid options. The free version is enough to fulfill all the basic needs. But its only downside is that it will keep bombarding your screen will advertisements.
4. uTorrent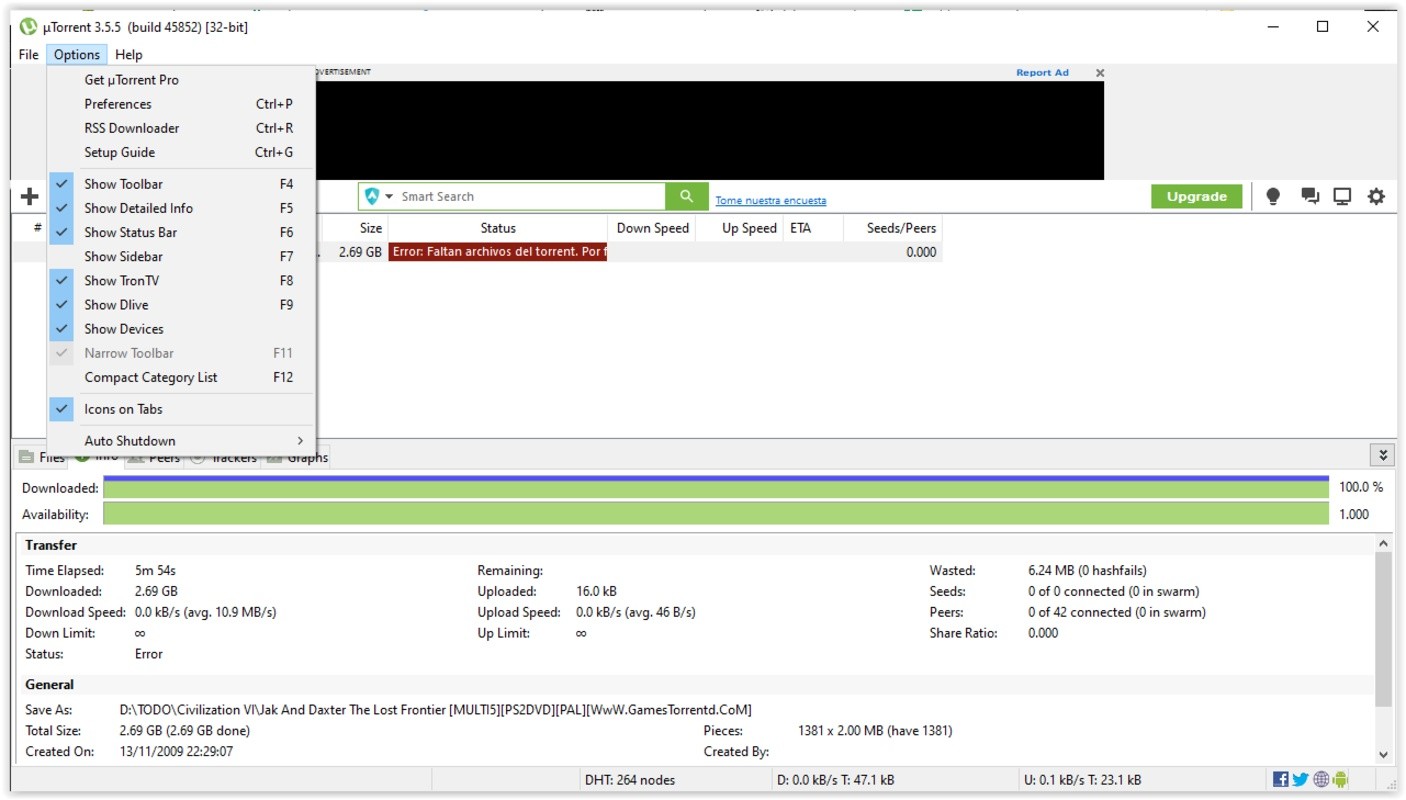 uTorrent is another popular name on our list of best Torrent clients for Windows 11. In fact, it is one of the most preferred applications to do download torrent files. You will find the interface as well as most of the other features very much similar to BitTorrent. So, if you have used BitTorrent in past, then it will be a cakewalk for you to get used to uTorrent.
uTorrent has different features as well. You can use the client to decide on a download cap and set upload limits. You can also tweak the bandwidth usage and features download scheduler as well. Furthermore, you can also enjoy its built-in search engine.
5. Torch Browser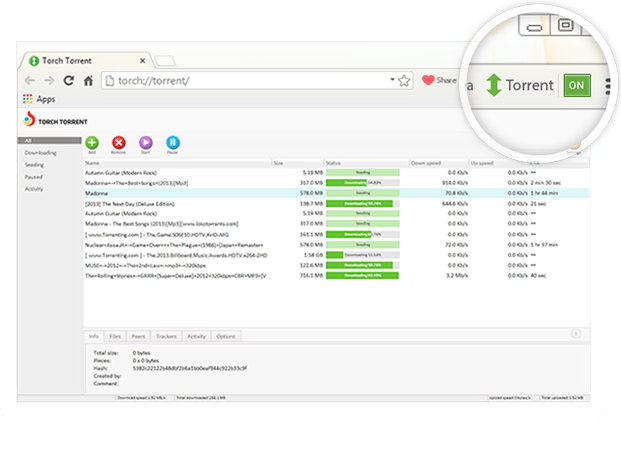 Torch browser is one of the unique names on our list. It is more of a Torrent client rather than being a web browser. The browser comes with its own built-in Torrent client called Torch Torrent. You can use the platform to download torrent files while you are scrolling through the Facebook news feed.
The simple and minimalistic web browser interface makes it almost a cakewalk for new users to get used to the platform. And if you are among those who love to see the downloading and uploading speed, then the platform has got something special for you. The real-time downloading and uploading speed is shown at the bottom of the browser.
6. Vuze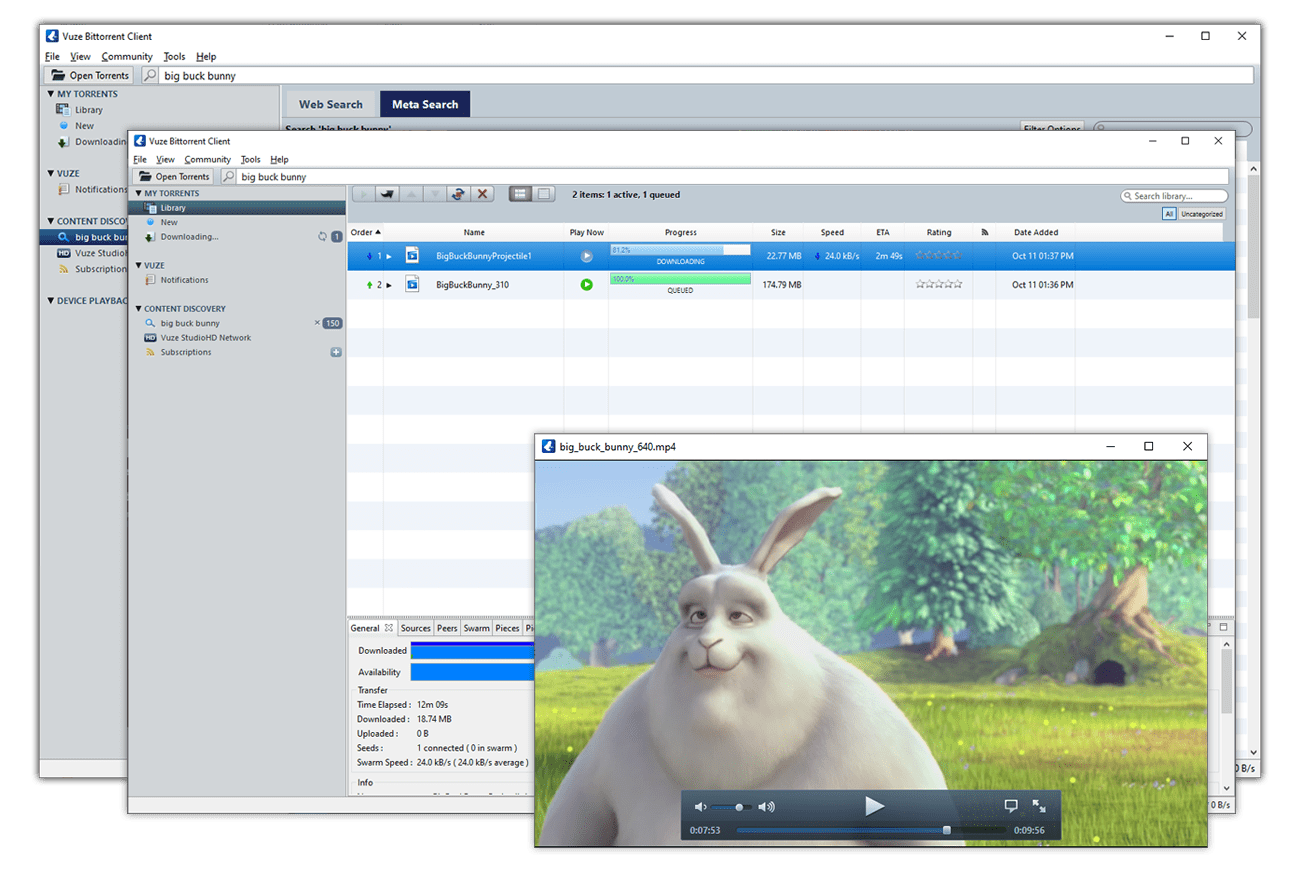 Vuze is another name on our list that many professional users consider the best Torrent client for Windows 11. The main motive of this Torrent client is to offer the best ease of usage to users. The best part about this platform is that it doesn't bombard the screen with irritating advertisements, unlike another name on the list.
In terms of interface, you will find Vuze very much similar to BitTorrent. The platform also has a premium subscription as well called Vuze Plus. The premium subscription offers different features like playing media files while they are being downloaded. Overall, it's a great option that you can consider downloading torrent files on Windows 11.
7. BitComet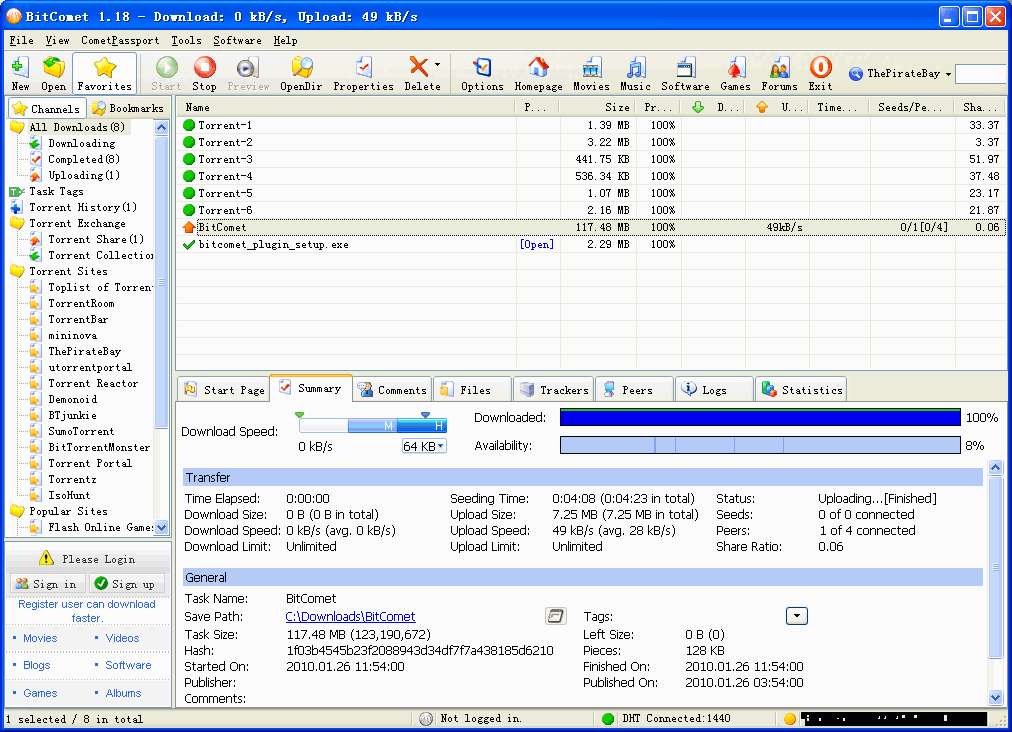 BitComet is the next name on our list. It is not only the platform to download torrent files, but you can also use it to download normal videos and other files. It possesses all the important Torrent features that you look for in an ideal Torrent client. But, it also has many more exclusive features. To name a few, BitComet comes along with the intelligent disk caching feature. This future ensures that the main data is stored in the memory rather than the hard drive, making sure that there isn't any impact on the system performance.
On BitComet, you can install different plugins as well. You can use the eMule plugin to activate the eDonkey network on the Torrent client.
8. Bitport.io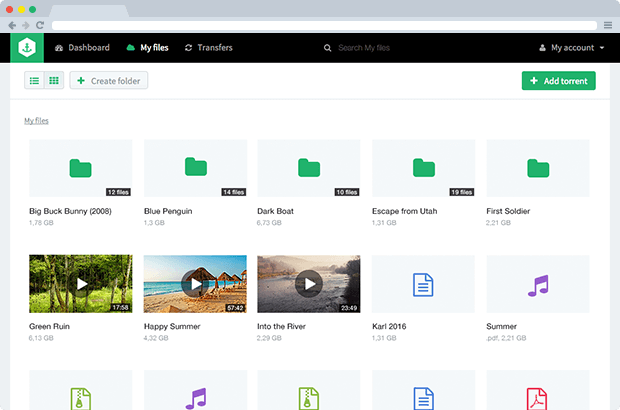 Bitport.io is a cloud-based Torrent client that you can install on your Windows 11. All the downloaded files are stored in cloud storage as a cloud option. Thus, you can download as many files as you want without thinking about the storage capacity. Furthermore, you can access all the downloaded files from anywhere and from any device.
Overall, Bitport.io is a great option that you must try if you want to stay with the technology.
9. qBittorent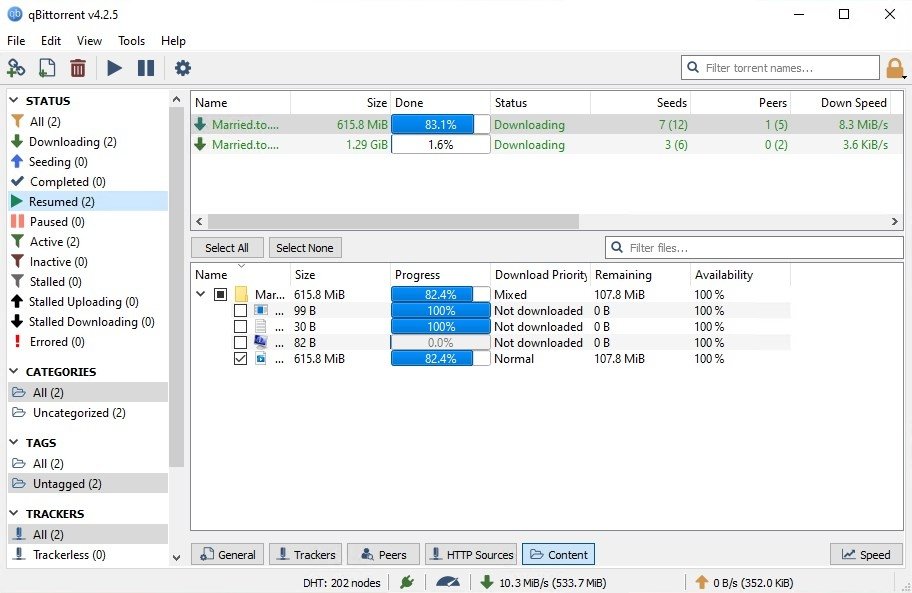 qBittorent is yet another open-source Torrent client for Windows 11. And being open-source, it is free to use, and most importantly, free from any kind of irritating advertisements. Although there are so many options in the settings menu, but considering the manner, they have been placed, the chances are very that you will feel any kind of confusion.
Final Words
These are the best Torrent client for Windows 11. Each has its own set of pros and cons. Thus, you can go with the one that satisfies your needs the most. Moreover, feel free to share your thoughts regarding the article in the comments.
If you've any thoughts on 10 Best Torrent Downloader Apps for Windows 11, then feel free to drop in below comment box. Also, please subscribe to our DigitBin YouTube channel for videos tutorials. Cheers!