Pokemon is among the most favorite cartoon series for many till date. This Japanese anime cartoon immediately got popular across the globe just after its launch. It is successfully managed by a Japanese media franchise named Pokémon Company, and this company along with Nintendo (as it is founded and divided with shares between Nintendo and others) just organized a special Pokemon Presents broadcast on June 24, 2020, where they announced a brand new online multiplayer battle arena called Pokemon Unite.
The video game was developed by TiMi Studios and published by the popular Call of Duty: Mobile's publisher Tencent. Also, just after its announcement, the video game made headlines worldwide by becoming the most disliked video of Pokemon Company in its recent history.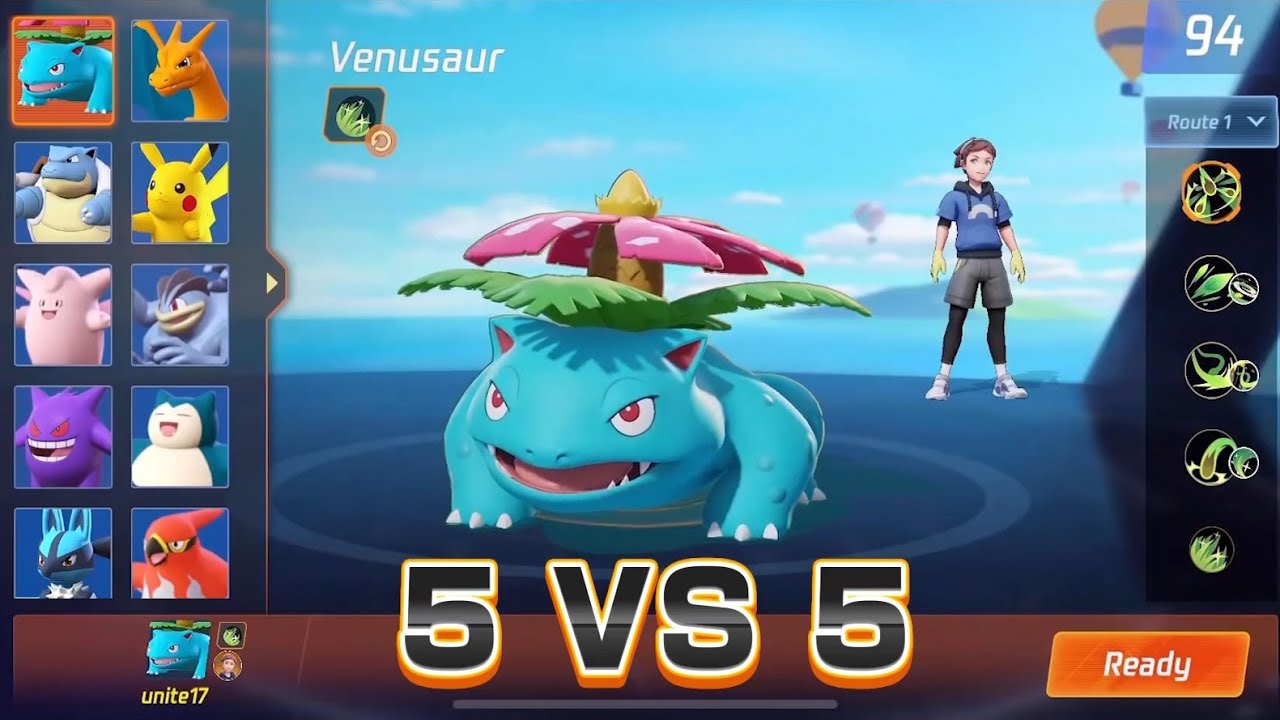 The reason behind this gesture was, some fans felt misled or let down, as the announcement was teased as being a "big project" in a previous Pokemon Presentation, and some felt like a new mobile game was not a "big project". On the other hand, others thought that a past game like Pearl and Pokémon Diamond might be getting a re-make and felt let down that that was not true. In short, fans were unhappy.
The game is free-to-play and will be available for Android, iOS and Nintendo Switch.
Note: The game is not yet released in the market. Will Update the Link Once any Beta or Stable Version is Available.
What is Pokemon Unite?
Pokemon Unite is a free-to-play online multiplayer battle strategy game. It's a five-player formatted game, where the max of 5 players could play from both two sides. The game map is massive, and players have to catch Pokemon in the game while defeating the other 5 players using Pokemon.
Pokemon Unite Gameplay
Players start the game with low-level Pokemon and over time, can increase its level and gain access to new combat moves as it wins in battles. Players have to score points for their team by defeating wild Pokemon while moving towards some of the control points to score goals.
Every playable match has a time limit. And the team with the most score at the end wins the game.
The gameplay is already being compared with League of Legends and Heroes of the Storm by many fans. But, we have to wait to give the actual review as the game doesn't have a release date.
Each Pokémon also has a signature Unite Move, which is essentially it's ultimate. This is a big move that deals a lot of damage to any nearby Pokémon.
Pokemon Unite Map
The map is divided into two with your side and the opponent's side. The mini-map will be displayed on the left upper corner of the screen with various game details during the play of the match.
Pokemon's to Expect
At last talking about the available Pokemons, then there is no official list as of now, but the trailer shows that Pikachu, Blastoise, Charizard, Gengar, Clefable, Lucario, Machamp, Snorlax, and Talonflame, will all be part of the game.
Other pokemon spotted on the game Aipom, Joltik, Rotom Bewear, Galvantula, Altaria, Toxicroak, and Stufful,
Pokemon Unite Release Date
The game is recently accounted and no beta or developer version of the game is yet released. We can expect the game to go on the floor in late 2020.
"We look forward to sharing more details in the future about when we plan to launch the game." Said The Pokémon Company CEO Tsunekazu Ishihara
Pokemon Unite - Official Trailer
Conclusion
So this was all about everything you need to know about Pokemon Unite for now. If you find this article useful, do let us know in the comment section below. We would love to hear that.
If you've any thoughts on Pokémon Unite | New 5v5 MOBA Game Download, then feel free to drop in below comment box. Also, please subscribe to our DigitBin YouTube channel for videos tutorials. Cheers!