Soon after the official launch of the iPhone 14 series, there were already rumors about the upcoming iPhone 15 series. Not just one or two, but a bunch of leaks and rumors flooded over the internet within a very quick succession of time. One of the biggest leaks that took over the web was the leak of the iPhone 15 Ultra. Although there are no official announcements yet, the news of Apple replacing their Pro Max model with the all-new iPhone 15 Ultra spread everywhere instantly. And along with the news, the hopes of all Apple lovers also touched the sky.
Well, today we are not going to talk about the iPhone 15 Ultra or any other upgrades that Apple might introduce in the next successor. Instead, this article is specifically going to be about everything we know about the iPhone 15 cameras until now. We have gathered all the rumors/leaks, and all other information about the enhancements in the cameras that you might see very soon with the next release of the iPhone series.
iPhone 15 Camera Rumors & Leaks 2023
The camera has always been the center of attraction when it comes to iPhone. Not to mention, Apple has done a great job playing with the camera features in every successive iPhone series. It is the camera that creates the majority of the difference between the regular models and the Pro models.
Up until the iPhone 14 series, Apple has killed its job in creating the gap between different devices in terms of cameras. And we can expect the same from them in the iPhone 15 series as well. As mentioned above, Apple is planning to introduce a new member to the family in the name of the iPhone Ultra. And with Ultra, they mean ultra level of features, ultra build, ultra pricing, and of course, ultra cameras.
Apple & Sony to Bring New Upgrades
As per the leaks, iPhone Ultra will be a replacement for the iPhone Pro Max model. So, we can expect some high-end features. And the cameras will create most of the differences again this time as well. From the rumors over the air, it has come out that Apple and Sony have been working together to introduce a better version of the lens for the camera. No doubt, Sony is best at their work in coming up with advanced camera lenses every time. But from the sources, what we came to know is that Apple wants to integrate its own customizations in the new lens from Sony.
This revamped version of the image sensor from Sony will be able to take pictures with double the saturation levels as of now. This simply means that you will get to see better image quality with these upgrades. Moreover, it will also increase the convenience of clicking pictures at night. Low-light photos will appear even better as the lens would be able to capture more light and maintain a proper balance with the exposure levels.
And if this is to happen, there is a high chance that these changes will first appear in high-tier devices. In other words, we may witness it in the iPhone 15 Pro and Ultra model with their launch. The regular models, i.e., the iPhone 15 and 15 Plus, are expected to carry on with similar camera configurations as seen in the iPhone 14 series.
Apple To Introduce New Periscopic Lens in iPhone 15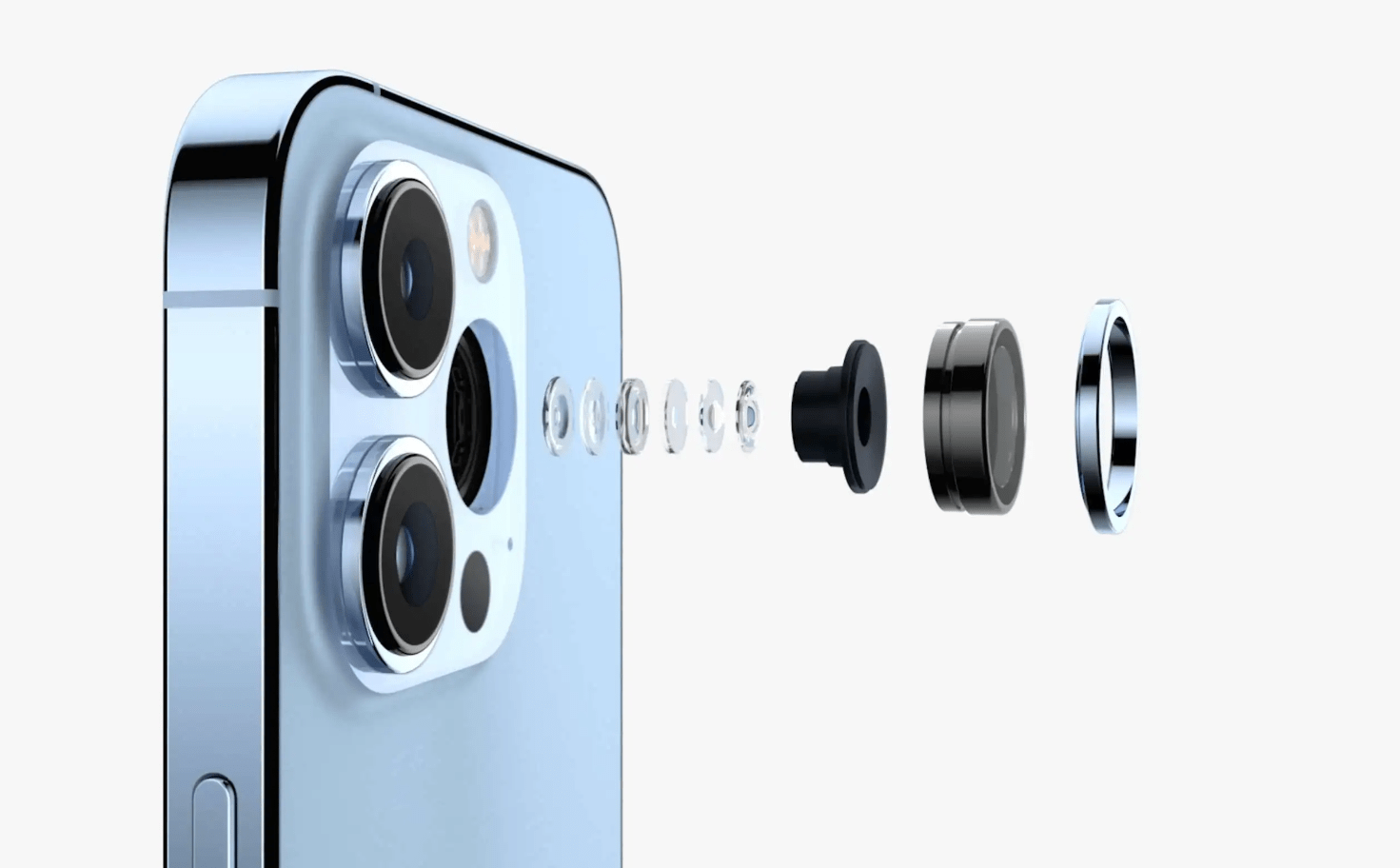 Another update regarding the iPhone 15 camera states that we might see a periscopic lens in iPhone 15 as well. A periscopic telephoto lens ensures an efficient 10x optical zoom. This would definitely be a grand upgrade over the existing cameras until now.
The periscopic telephoto lens has already made its debut on Android phones. And users have already showered their attention on this feature. However, this feature had been a missing element from iPhone. So, if we can finally see it on iPhone, it will be a satisfying scenario for all Apple users. With an enhanced image sensor and a periscopic lens, users will be able to take the best clicks from the best angles efficiently.
iPhone 15 To Get Dual-Camera Selfie System

Coming to the front camera, the iPhone 15 is expected to feature a dual-camera selfie system. Again, there are no official confirmations. However, these leaks have come out from potential sources, which is why people are showing so much interest. Although there isn't any other information available on the same as of now. But we can expect to see such significant changes on the iPhone Ultra model. Even though there aren't many chances of seeing it in the regular iPhone models, high-end devices can make it happen in the near future.
iPhone 15 Camera to Feature 8K Video Recording
iPhone 14 has already got 48MP cameras. Yet 8K video recording is still missing in iPhones. But with the introduction of the new member, anything is possible. It is even expected that we might see the 8K video recording feature in the next iPhone series. Even if it is debatable to say whether such features will be implemented in the regular iPhone models or not. But the iPhone 15 Pro and Ultra models have a fair chance to introduce such significant changes as a surprise for all Apple users.
In other words, we can expect some significant changes both in terms of both hardware and software in the iPhone 15. More clarity, better stability, higher-definition recording, and a lot more expectations have been built.
Final Words
With that said, we would like to wrap up this article on a positive note. Although we will still have to wait until the official statements come out, for now, we can hope to see all these changes in the iPhone 15 series. Also, if Apple is planning to introduce a new model in the name of the iPhone 15 Ultra, it further increases the chances of introducing such surprising features as well. Let us know in the comments below what you think will the iPhone 15 bring to you. Do you think Apple would introduce these camera features in iPhone 15, or is there yet time for all of these?
If you've any thoughts on iPhone 15 Camera Rumors and Leaks 2023, then feel free to drop in below comment box. Also, please subscribe to our DigitBin YouTube channel for videos tutorials. Cheers!