Instagram is a powerful marketing tool with a large audience of over 1074 million monthly active users. It's an easy way to share your message and reach potential customers. In this post, we will cover the top ten Instagram marketing tools.
Why do you need Instagram promotion?
You may be wondering why you should bother to spend time and money on social media marketing for your business. After all, you already have a website – isn't that enough?
While Instagram is a place for self-expression, it is also a great marketing place. People are not just shopping on Instagram, but thinking about buying things that they see in their feeds. Therefore, giving these people the opportunity to see pictures of what you offer and then click through to shop can be very powerful indeed.
The other great thing about using Instagram for promotion purposes is its simplicity. As well as being a place where people go for enjoyment and relaxation, Instagram is also a place where they go to find out information that will be helpful or interesting to them. And this could include information about your business. People are more likely to trust other businesses or brands that are showing themselves off on Instagram.
Of course, as a business, you need to be smart about your Instagram marketing because simply uploading pictures that look nice is not enough. You need to have a thought-out marketing plan, a good keyword and hashtag strategy, a balanced content calendar, and, well, stunning content.
As long as you're willing to put in some effort, there's no reason why your Instagram should not be helping your business to attract new customers and encourage loyalty from existing ones. And here are the tools you can use to achieve your goals.
10 Best Instagram Marketing Tools
We've compiled a list of the best Instagram marketing tools for you to try out. Whether you need help with analytics, branded content, managing your account, or finding new followers, we have got it all!
VSCO

VSCO is the go-to photo editing software for individuals and professionals alike. It offers a wide range of tools that let you edit your photos in one place and then share them on Instagram. Best known for its presets, VSCO also houses other features, such as HSL and Borders, that will give your images a refined look. There are also basic tools like Contrast, Saturation, and Grain for quick editing. VSCO is a proven favorite among Instagram users for its sleek interface, simplicity, and 200+ presets.
Movavi Video Editor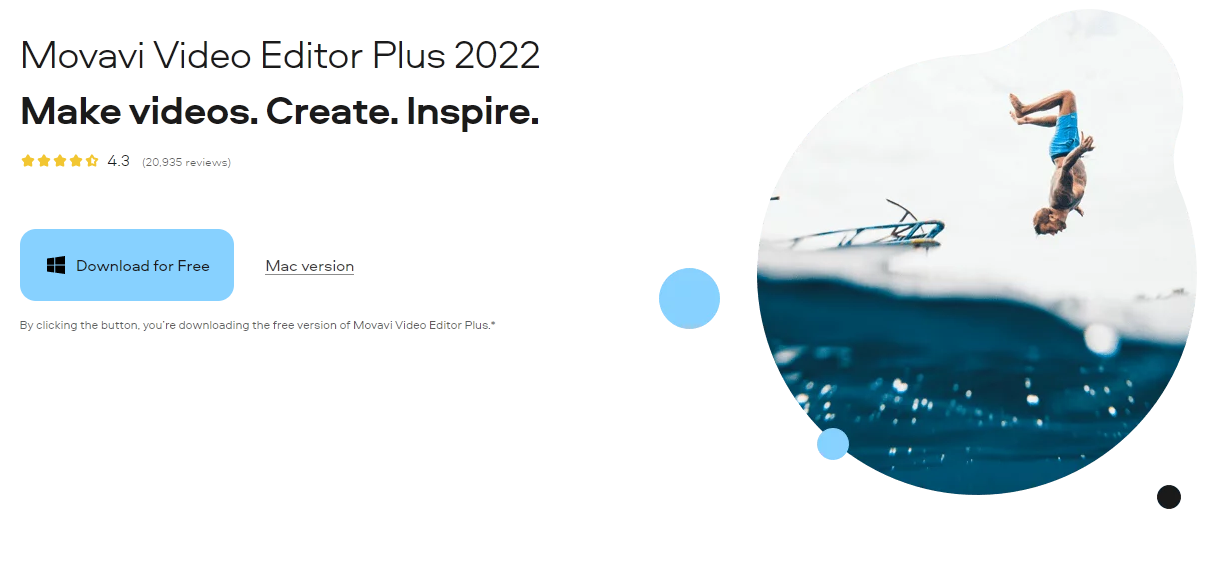 Images and stories are not the only types of content you may need for promoting your products. With Movavi Video Editor, you can make a video about it. When you have a lot of footage, desktop software seems to be handier. It features an easy-to-use automatic mode, so you can let it work its magic even with larger projects. If you prefer having control over specific shots, you can work with the footage on several tracks on the timeline – enhance video and audio, add titles and stickers, and work with the Chroma Key and object animation tools. Movavi's vast library of LUT presets makes it easy for everyone, from beginners to professionals to create captivating videos.
Grammarly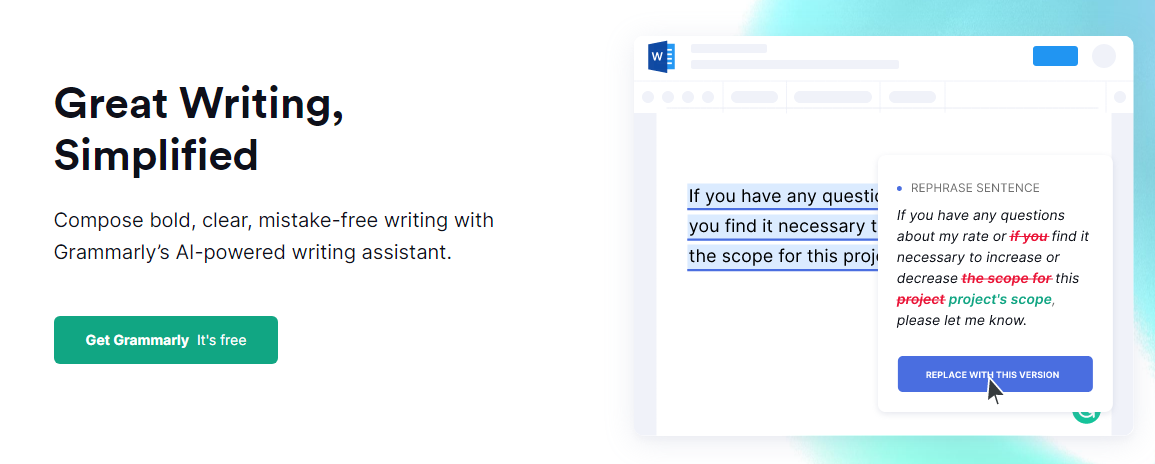 Nothing chases the audience more than a poorly written caption. Luckily, you can have Grammarly improve it for you. This spell checker fixes grammatical errors, punctuation mistakes, fragmented sentence structures, and overused words, all while making the writing smoother and smarter. It can also check to see if you've copied any text from someone else without giving them credit, identify clichés and adverbs, and provide advice on improving your writing style. Grammarly does all this while respecting the tone of voice that's unique to you, not dictating a "one-size-fits-all" approach.
Instazood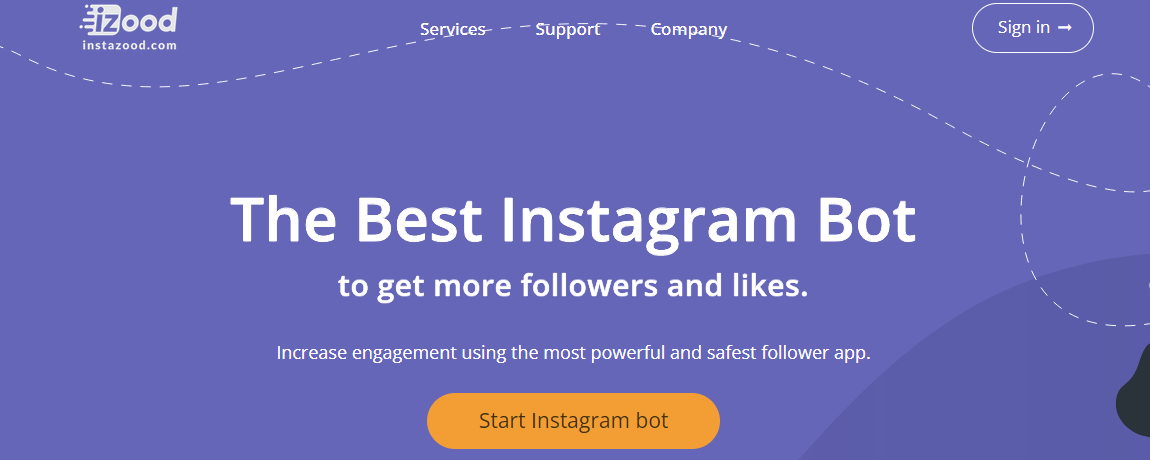 Instazood is an Instagram feed management tool that automatically gets you real followers, likes, and follows. Instazood's innovative algorithm searches the web for the most relevant content to your account based on what other popular influencers are posting. Once it finds something that fits into your aesthetic, this bot will automatically start liking, following, and commenting.
ShortStack

The ShortStack app lets you create, manage, and track your online contests and promotions on Instagram on iOS or Android. It's most useful for Instagram promotion for its giveaways feature. Get creative with interactive hashtags – the app will collect all the posts and usernames related to your hashtags and help you turn them into valuable UGC. ShortStack also automates winner selection and code validation.
Iconosquare
Iconosquare is a social media app that provides personalized, actionable analytics for Instagram. The tool provides insights into who follows your company, what content gets picked up by other accounts, and how many impressions your posts are getting. From tracking engagement and scheduling photos to monitoring your competition and managing your followers, Iconosquare has everything you need to figure out what works on the world's most popular photo-sharing app.
Plann

Plann is your one-stop shop for getting ahead of the game. With a comprehensive suite of apps for planning, publishing, and organizing any social media strategy, Plann makes personalized marketing easy. It lets you upload your photos/videos to the queue, so you can post them at ideal times throughout the week. You can also integrate more than 50 of our pre-made visuals or design custom graphics with the drag-and-drop editor.
Later

Later allows you to easily plan your content, post on social media, and analyze the results of your campaigns – all within this one powerful tool. As an all-in-one platform for engaging with followers, you'll never be without a competitive edge yet again. Use it to create flexible campaigns, estimate the time when your audience is most likely to be on their phones and social media, and use a handy content calendar to schedule posts.
Socialbakers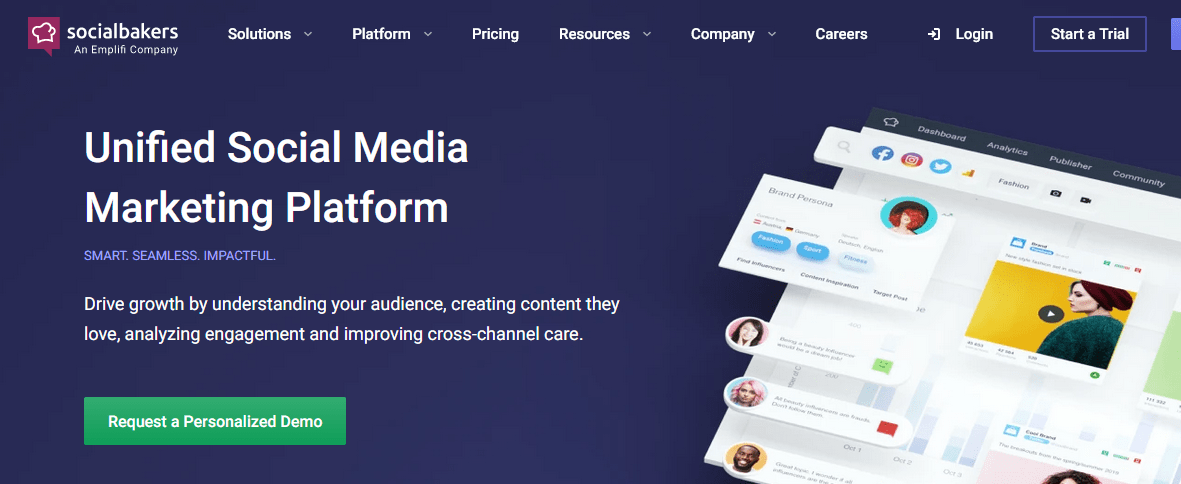 Socialbakers helps you find out what your customers are thinking, thanks to powerful analytics that will help you grow your audience, improve engagement, and communicate with them. It enables marketers to understand new customers, inspire existing customers and acquire new ones. Find out what they're posting about right now – millions of active users on hundreds of thousands of subject matter-specific networks make for easy-to-understand data. Socialbakers provide the insights needed to not only make intelligent marketing decisions but also measure their efficacy too.
Social Insight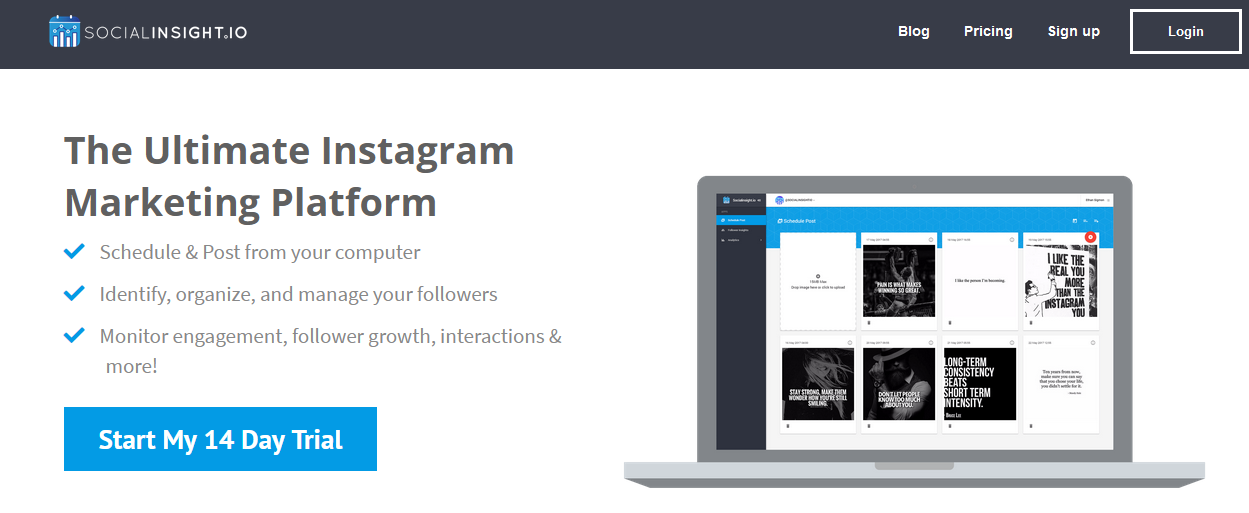 Social Insight is like your social media assistant. Organizing, scheduling, and monitoring your brand's marketing campaigns has never been easier. You can focus on what you love to do, while Social Insight takes care of the rest – everything from communicating with potential customers to tracking the progress of campaign goals. Schedule posts across multiple platforms and monitor engagements on your posts, and analyze follower growth trends.
Final Say
If you want to get the most out of your Instagram marketing, there are a lot of tools that can help. You should be able to find one or two from this list that will fit all your needs. These tools cover everything from creating and editing content for Instagram, to gaining followers and automating repetitive tasks. We hope we've helped make it easier for you by narrowing down the choices – now go forth with confidence in knowing what's best for your business goals!
If you've any thoughts on Instagram Marketing: Ultimate Instagram Tools For Brand Promotion, then feel free to drop in below comment box. Also, please subscribe to our DigitBin YouTube channel for videos tutorials. Cheers!