You got a call but its an unknown number, you will think twice before picking the call thinking whether its a genuine call, spam, or telemarketing calls. This is when reverse phone lookup services come very handy they show the identity of the unknown numbers.
These make such services very popular among all the people.
What Happened to Google Phone Lookup Service?
Google had a very sophisticated phone directory with an advanced lookup search. But unfortunately, many folks didn't want to be on such a list, and Google received tons of removals, every day causing unnecessary extra load so Google made the decision to ax this phone book service.
But still, you can use Google Search to find the identity of the number though it takes much more effort and the possibility of finding the correct results is very low.
Just search for the number in the search box and you will get results, to make the results more accurate add the country code and proper number spacing, if the number is of a business or public listing than you will see the results.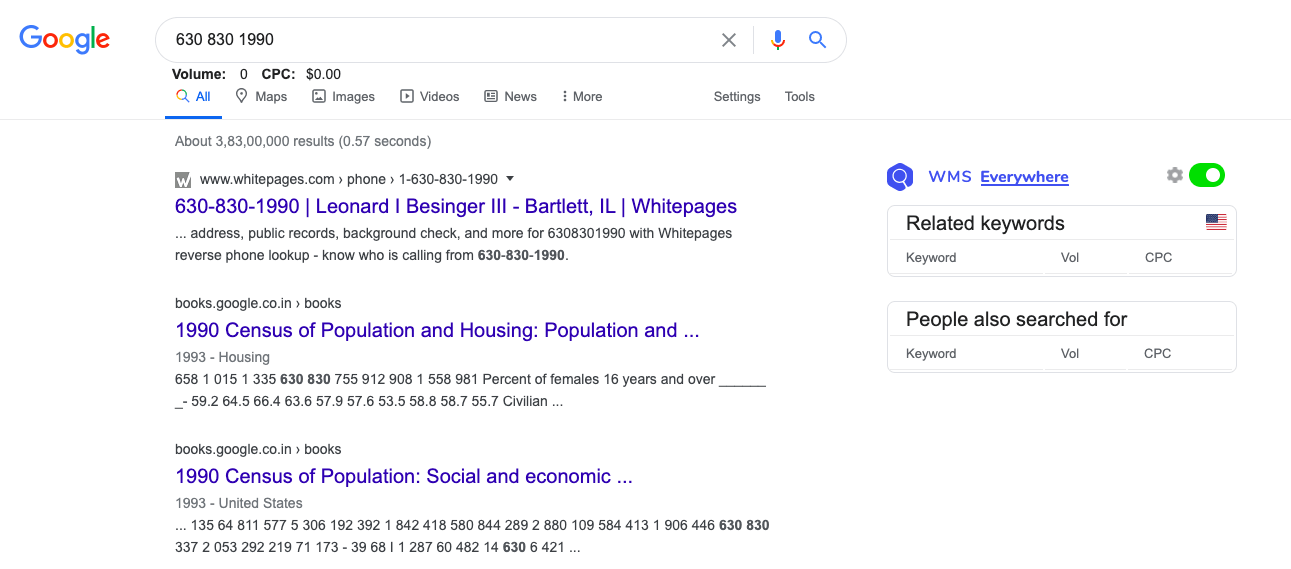 Though this is not a very rising method to find the number ID but still you can give it a try. But you can try other online services to have number lookup.
Best Phone Lookup Alternatives
Here are the Alternatives to Phone Number Lookup which work as better as Google once use to do.
1. Truecaller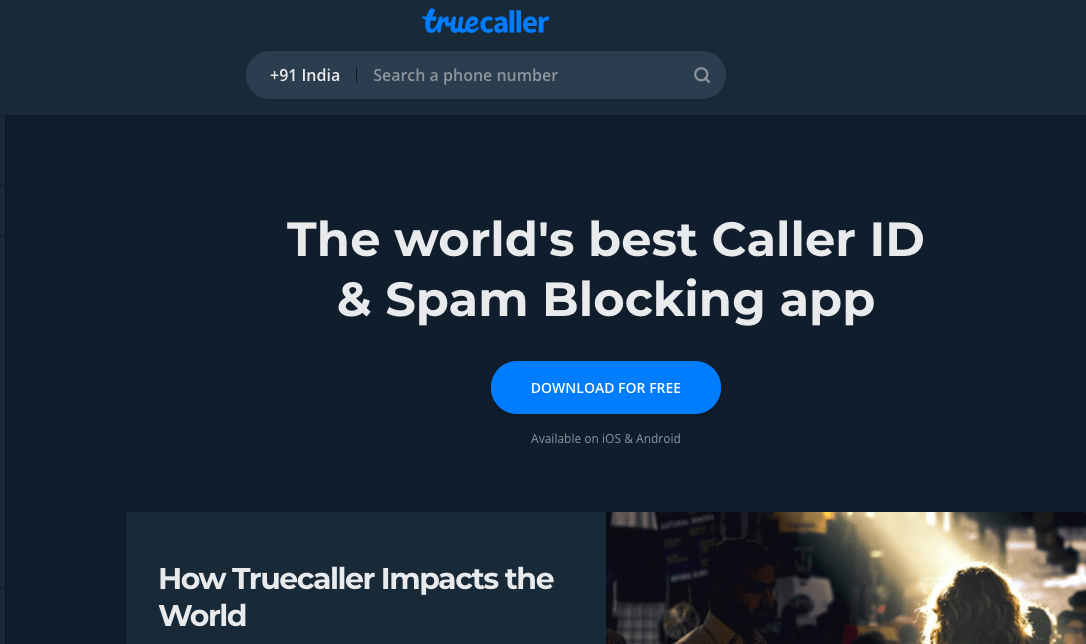 Truecaller is one of the best and most used reverse phone lookup services in the world with over 150 million daily users.
The best thing about Truecaller is that it is almost free of cost and you just need your email address and phone number to sign up and you can get the details of anybody just by their cell numbers.
They will warn you against unknown incoming calls or numbers that are present in their community spam list, so you don't have to worry about telemarketers and spammers anymore.
Features 
Caller IDs of people who are not in your contact phonebook; email address, home address, etc.
Global search: search for numbers from all around the world.
Look for numbers by name.
SMS and call blocking.
Call recording feature is available.
Chat with your family and friends through a group chat.
Platforms Supported: Web, Android, iOS, Blackberry, and Windows Phone.
Price: Free | Premium $1 Per Month | Gold Premium | Gold Premium $5.5 Per Month (Pay Annually)
2. Whitepages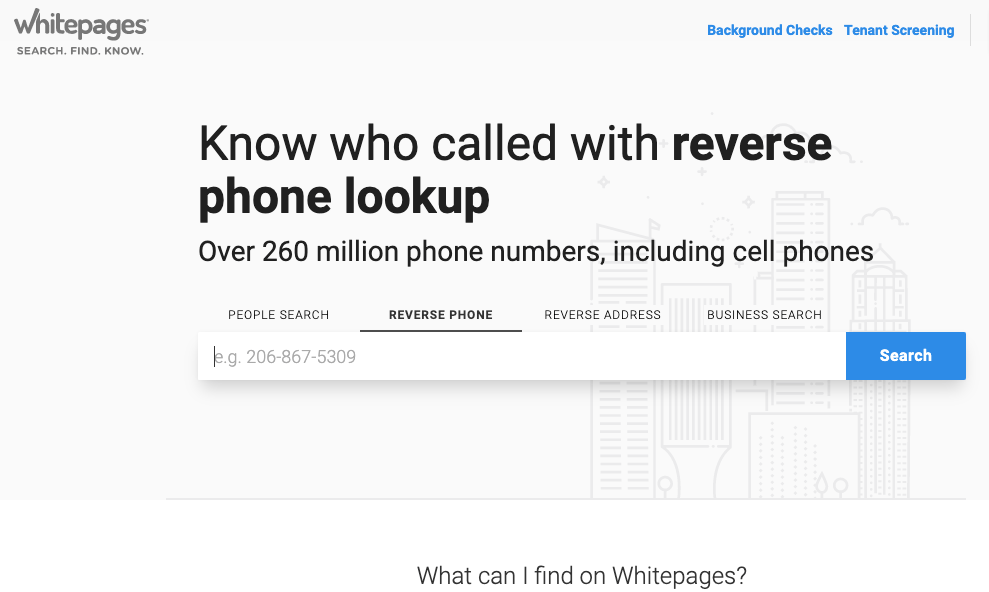 Whitepages is another amazing telephone directory search and email lookup service that is used by 35 million users per month. Almost all US-based phone numbers can be searched through it.
The search process is quite easy, type the number who has called you, click enter, and get the info of that person. They have been doing business since 1997, which is enough to tell how much they have improved their services till now.
Collection of 260 million phone numbers.
Get almost all kinds of info like owner's details, business location, fraud rating, etc.
Cell phone numbers and criminal records (if any) through Whitepages Premium.
Featured on New York Times, Forbes, ABC, etc.
Platforms Supported: Web, Android, iOS
Price: Free | In-app purchases from $2.1
3. Spy Dialer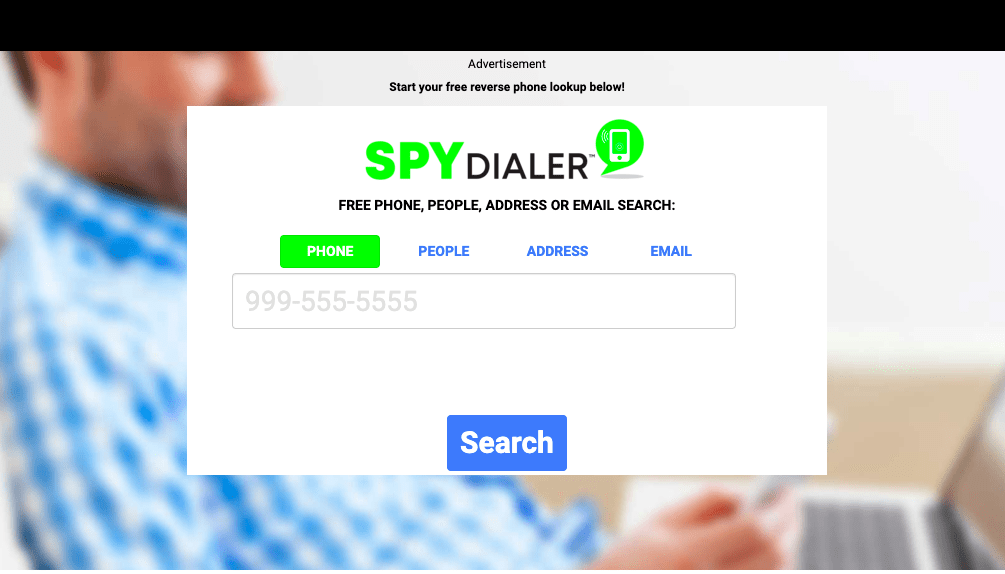 Spy Dialer is a web-based reverse phone search out there. You can use it for free for finding details through cell numbers, emails, and landlines.
They have over one billion publicly registered phone numbers which are enough to know owners' details. Even you may find some unlisted numbers as well.
Since Spy Dialer is only good for USA based numbers and email addresses, people outside of the United States may have to look for other services on the list for proper details.
Features 
Find who is the owner of a particular number.
Better service than yellow pages (directory websites).
Unlimited reverse phone lookup with no restrictions.
Managed and developed by a dedicated team of data and Internet specialists.
Platforms Supported: Web
Price: Free
4. AnyWho
AnyWho is the name of another effective phone number search application. The moment you enter an unknown number AnyWho shows you the name of the person to whom the number is registered. It also displays the location of the caller on a map. Additionally, the app is capable of providing you with a few more specific details that help you track the person.
AnyWho does all this by using the Yellow Pages services. If you have no idea about what Yellow Pages is, then they are basically telephony directories of organizations and businesses. And not only mobile phone numbers but it also lets you look for the landline numbers as well.
Conclusion: Check if Reverse Phone Number Lookup by Google Still Works and find other potential services are capable to identify unknown calls.
If you've any thoughts on How to Use Google for Reverse Phone Lookup?, then feel free to drop in below comment box. Also, please subscribe to our DigitBin YouTube channel for videos tutorials. Cheers!