Android devices have witnessed some major improvements in nearly all the departments in recent years. Devices with around half a dozen RAM and 128GB storage coupled with the latest Snapdragon chipset is no more a far-fetched reality. However, cameras are one segment that still leaves a lot to be desired. OEMs keep on adding mega-pixels to their devices, but that's not the sole yardstick of measuring the camera quality.
Consider this as an example- Pixel devices are known to have the best camera, yet in the specs sheet it reads just as 16MP + 12.2MP. Furthermore, although not everyone could purchase a Pixel device, but thanks to the open-source ecosystem of Android, you could get the taste of the Pixel camera onto your device right away.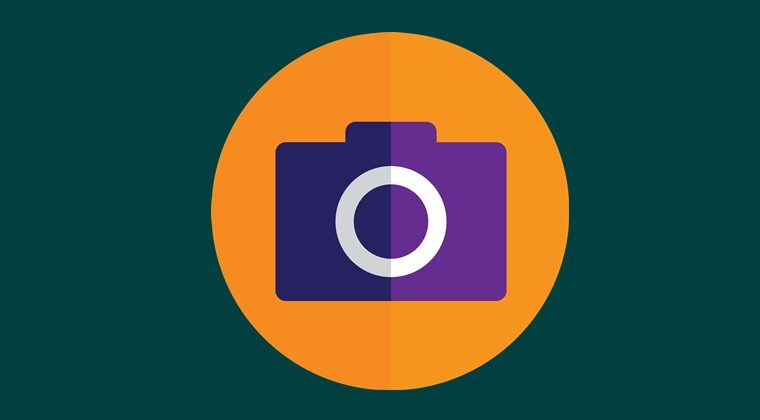 Many developers have ported the Pixel cameras, dubbed as Google Camera or more popularly GCam, onto a plethora of Android devices. In this post, we will list out the Gcam ports for all the Android devices. But first let's check out what all this camera has to offer, after which we will share the prerequisites as well as the download links. Follow along.
What is GCcam or Google Camera Mod?
GCam Mod is a Google Camera Port that offers the G-Camera for all Android devices without root to access all the Google Camera Features even on unsupported phones.
Google Camera Features
There are quite a lot of noteworthy features that Google Camera has to offer. We won't be going into the absolute details of all these features, rather a short description without much technical jargon should suffice. Go through the feature list and then grab hold of the download link for your device-specific GCam from the below section.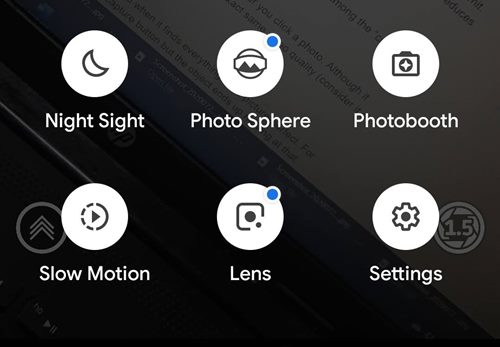 HDR+
An enhanced version of HDR, this mode uses image stacking to control the exposure limit. Likewise, it also preserves the image details, increases the overall sharpness, and reduces noise as well.
Portrait Mode
By making the background blur, it makes the object stand out from among the "crowd".
Motion Photos
It combines a few seconds of a moment, before and after you click a photo. Although it doesn't have any sound as such but gives you the exact same video quality (consider it a much better version of a GIF).
Top Shot
GCam will only take the photo as and when it finds everything to be picture-perfect. For example, if you have clicked the capture button but the object ends up moving at that instance, then the app wouldn't click that picture and rather would give out the recommendations to correct the frame.
Photo Booth
As and when you smile, Google will take your pic, as simple as it gets!
Super Res Zoom
By taking the help of the Optical Image Stabilization, it enhances the quality of the zoomed images.
Night Sight
One of the major reasons why many people end up searching for a GCam for their devices, Night Sight makes the images taken under extreme low lightning conditions something to cherish for.
Astrophotography
Introduced in Google Camera version 7 and later versions, it makes it possible to take images of the stars in the night sky, granted you qualify certain requirements.
Installing Google Camera on Android
So with such a plethora of useful interesting features, you would definitely wish to try it out. In this regard, here is everything you need to be aware of.
Step 1. Check for Camera2API Support
To begin with, your device should support Camera2API. To check it, you may download the Camera2API Probe app from Play Store. Then launch it and check the Hardware Support Level.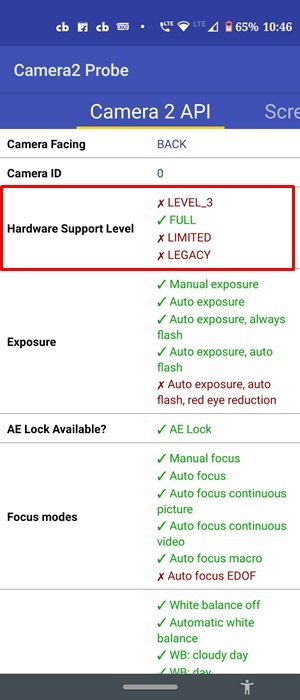 Legacy means that your device doesn't support Camera2API.
Limited, on the other hand, spells out that your device supports some of the functionalities of the Camera2API.
Full denotes that it supports near-about all the features.
If you see Level 3, then your device might be capable enough to support some additional features as well (like the UV Reprocessing and Raw Image Capture) apart from Camera2API.
Fortunately, most devices come with Camera2API enabled out of the box, hence you wouldn't need any tweaks like unlocking the bootloader or rooting your device.
Step 2. Allow Installation from Unknown Sources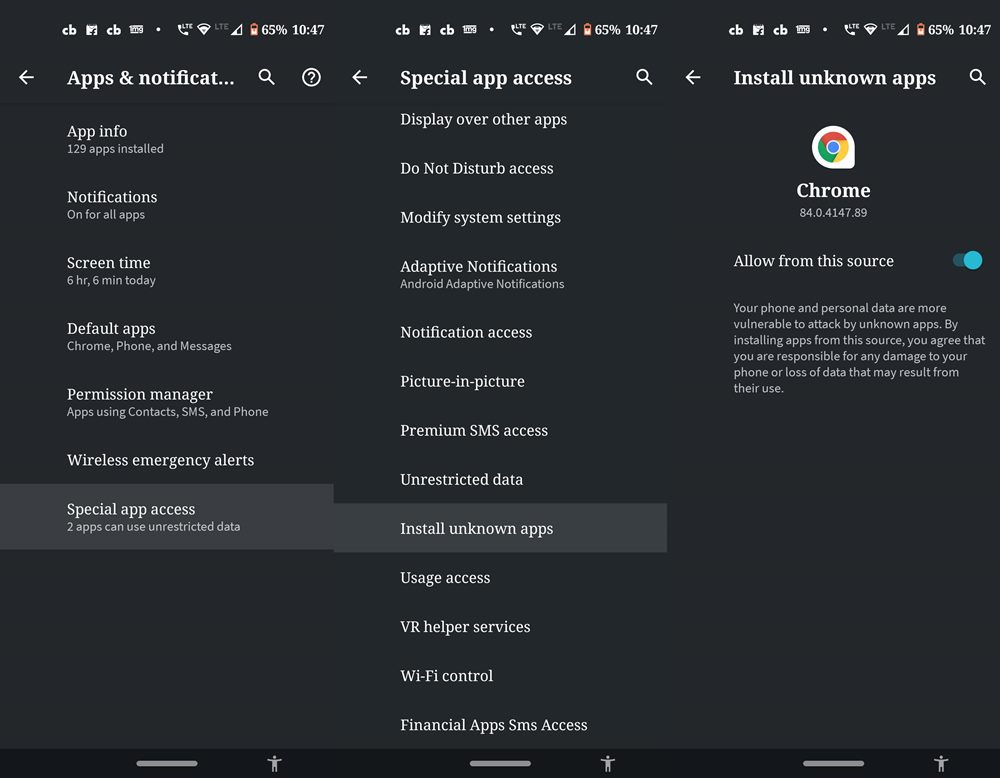 Apart from that, since you are sideloading the GCam port, you will have to Allow Installation from Unknown Sources. For that, head over to Settings > Apps and Notifications > Advanced > Special App Access > Install Unknown Apps > Select the app through which you would be downloading the Google Camera port and enable the toggle.
Step 3. Placing XML File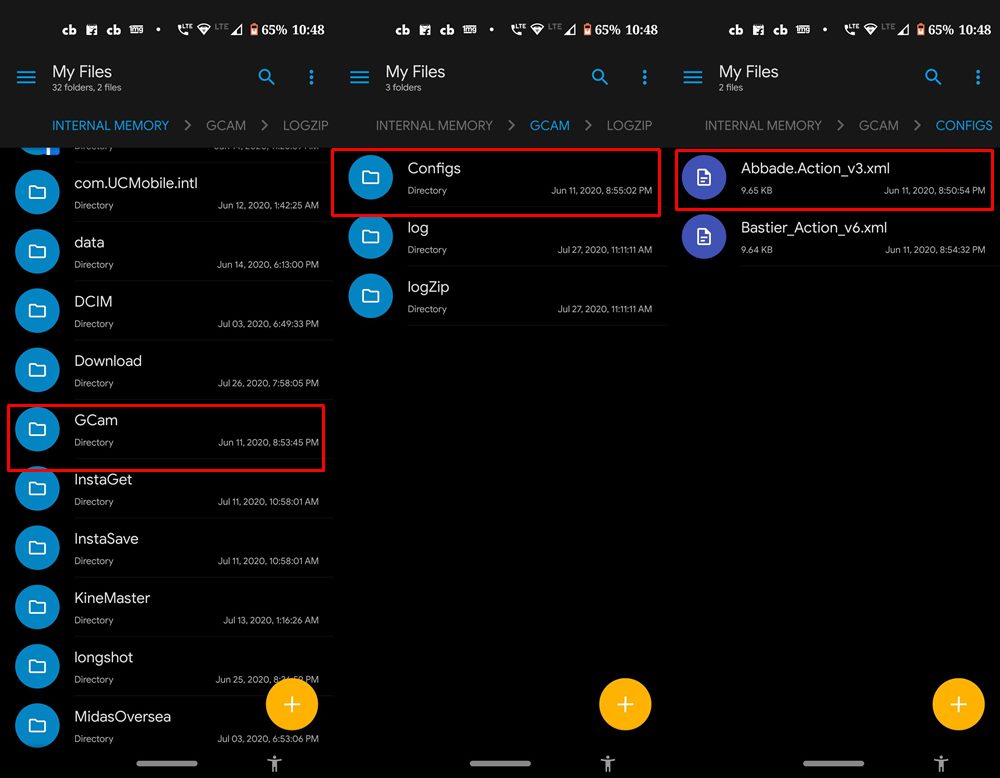 Some GCam also comes with a configuration XML file. You simply have to load it and the optimized camera settings will automatically be applied. For that, once you have downloaded the corresponding XML file, create a new folder on your device Internal Storage and name it GCam. Then create another folder within it named Configs. Finally, place that XML file within this folder.
Step 4. Installing Config Files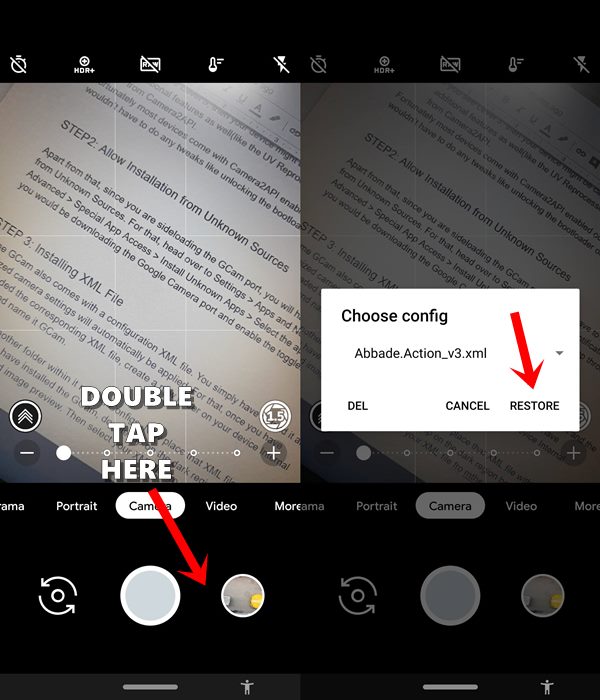 Once you have installed the GCam, double tap on the dark region between the camera shutter and image preview. Then select your XML file from the drop-down menu and tap on Restore.
That's all that is needed. You may now download the Google Camera Port for your device from the below section.
Google Camera for All Android Phones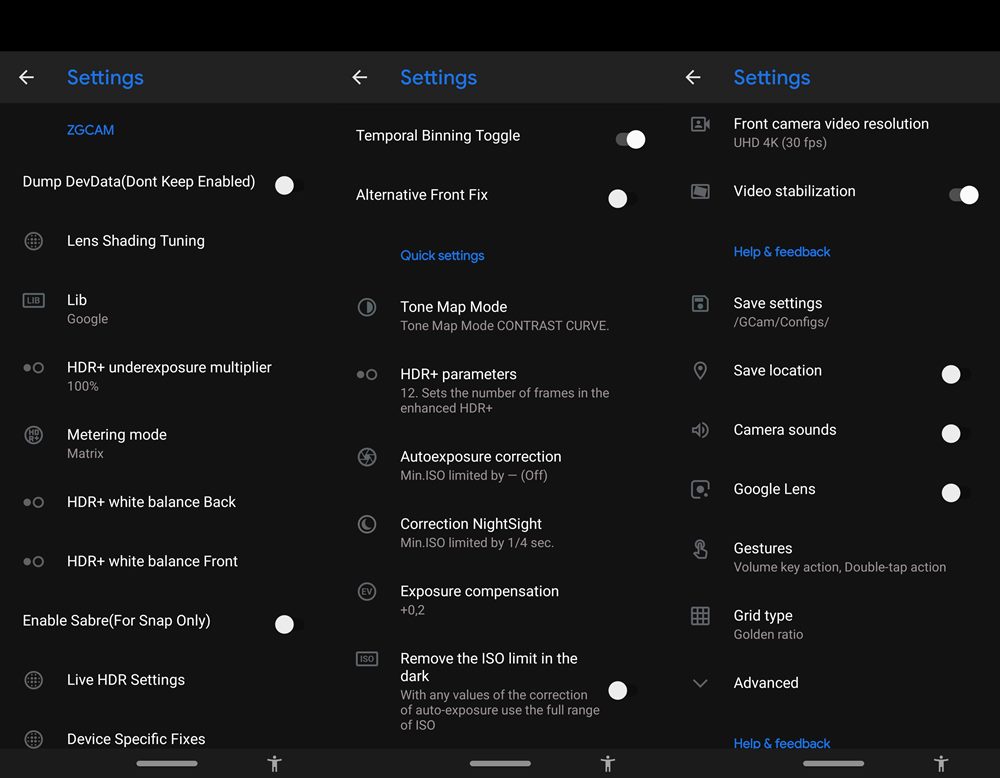 While most of these GCam builds have been taken from the Celsoazevedo Google Camera repository, some have also been taken from the respective developer's page on XDA.
---
1. Xiaomi | Redmi | Poco
---
2. Google Pixel Series
---
3. Samsung
---
4. OnePlus
---
5. Motorola
---
6. ASUS
---
7. NOKIA
| | |
| --- | --- |
| Nokia 8.1 | |
| Nokia 8 | |
| Nokia 7 Plus | |
| Nokia 7.2 | |
| Nokia 6 | |
| Nokia 5 | |
---
8. Realme
---
9. LG
| | |
| --- | --- |
| LG G4 | |
| LG G5 | |
| LG G6 | |
| LG G7 ThinQ | |
| LG G8 ThinQ | |
| LG V20 | |
| LG V30 | |
| LG V40 ThinQ | |
---
Concluding Remarks
So this was all from this guide regarding the GCam port for all Android devices. Do keep in mind that since it is a modded version and has been "ported" for your device, you might experience a few stability issues along the way. There is no perfect port as such. You will have to try out other builds of the GCam if the current one doesn't give fruitful results.
Likewise, not all GCam ports come with a GCam file, and if it's not available for your version, then you could manually tweak the options from the Settings menu as well. With that said, we conclude the guide. If you have any issues or if your device's GCam is missing from this list, then do let us know in the comments below.
If you've any thoughts on Download GCam Mod for All Android Devices (Google Camera with No Root) , then feel free to drop in below comment box. Also, please subscribe to our DigitBin YouTube channel for videos tutorials. Cheers!