Can't Open Origin no matter what you do, and nobody can help you in the forum section. Yes, I've been there, and I faced tons of problems with Origin. You can always fix the EA game store using official solutions and never have to worry about involving third-party tools in the process. There are several factors on why Origin is not able to open, and we will address all scenarios including fixes.
Why Won't Origin Open?
Origin is not a stable program, and I always get irritated with how it works. If it is caused by a recent update, then do not panic because the official developers will release a patch. Nonetheless, you should consider a couple of things before applying any solution and I want you to pay attention to it.
Malware is a common threat that millions of PC administrators face daily. The majority of the gaming machines have pirated Windows, pirated programs, and pirated games. Invaders utilize the pirated solutions to enter into your machine without consent and damage the system files.
How to Protect Your PC from Malware Virus?
Re-install Windows with an ISO downloaded from Microsoft. What's the limitation here? You are honored with the "Activate Windows" watermark and lose access to "Personalization," that's all, right? I've been using Windows 10 and Windows 11 without activating them for almost five years, and it's not a bad trade.
Pirated games are common among the freebies, and I've witnessed many players using pirated GTA 5. You are allowing a load of malware in your machine, and Windows cannot block it because you authorized administrator rights. Uninstall pirated games in the Windows machine or Mac machine.
Install Malwarebytes (Free) and Avast (Free) as a combination to fight against threats. Of course, I recommend the readers choose a premium security solution, but if you cannot afford a paid version, then stick to what you have. I have been using the Malwarebytes & Avast combo, and it works to some extent.
Re-install Origin
Uninstalling Origin library won't remove any installed game on the PC, and it will remove the application files only. The reason why I know this is because I have re-installed Origin several times in the past. Of course, you don't need a specific uninstaller tool to remove Origin. Let me show you the detailed process;
Press the "Start" key and open the "Control Panel."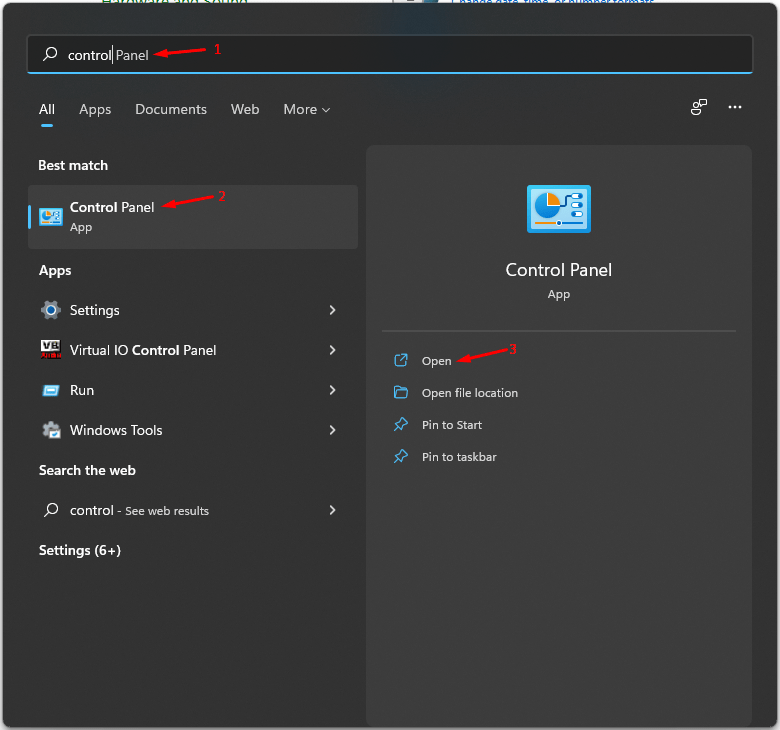 Click on the "Uninstall" option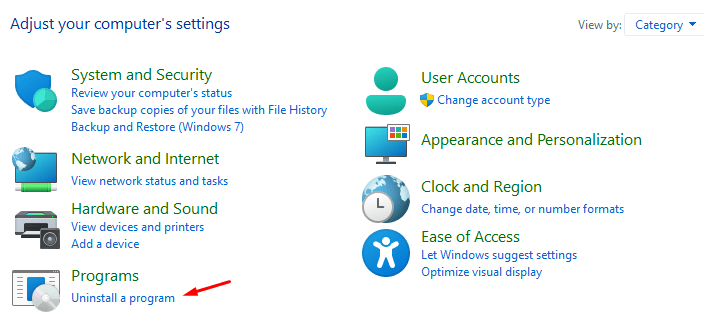 Find Origin and right-mouse click to view the "Uninstall" option and click on it.

Remove Origin from Windows PC.
Download the executable installer to run it, and click on the "Install Origin" option.

Select what you need, and choose them wisely.


I allowed the Origin installer to add shortcuts only and then click on the "Continue" option.

Let the Windows program start installing.

The sign-in page appeared on the screen.

Login into the EA account and try to access the game dashboard. The Origin should open normally for now, and you can move on to another solution if it is persisting again.
Opt-out from Technical Preview Versions
EA official developers allow regular users to opt-in for the Technical Preview edition so that you can experience the new features first-hand and identify the limitations. Users can opt-out from Technical Preview versions, and use the origin without any beta previews, here are the simple steps to follow;
Open Origin program.
Select "Origin" located in the top menu.

Click on "Application Settings" from the drop-down menu to continue.

Choose "Application" and then scroll down to find the "Client Update" section.

Click "Participate in Origin technical previews" to disable it.


A confirmation notification shows up on the screen.

Quit Origin from the taskbar hidden icons and restart the machine, if needed. Technical Preview will be uninstalled from the PC, and you will be able to access the games without complications. But, I recommend the users to wait for an hour or so because the feature may take a while to disable permanently.
Switch to Steam
I openly state that Origin has a long way to go, and I have switched to Steam to play Apex Legends. Of course, it's an ideal measure to switch between two accounts and play the game of your choice.
Open Steam program.

Search for the EA game available on Steam.

Install the game from the Steam library.

Go to your library and then click on the "Play" button.

Origin login page will show on the screen and enter the credentials and then click on "sign-in" to continue.

Now, you can access EA games on the Steam platform without problems.

You can switch between Origin and Steam when one of them fails to function properly. You may have seen streamers on Twitch utilize two accounts and switch between two popular libraries from now and then.
Troubleshoot Origin in Windows
Windows Troubleshooter is a popular inbuilt tool introduced in the 10th edition, but I'm not talking about it. If you have switched to Windows 11, then you can try compatibility settings to make the program work normally.
Press the "Start" key and search for "Origin".
Select Origin and right-mouse click to choose "Open file location" to continue.

File Explorer will open, and you have to right-mouse click to choose "Open file location" again.
Note: Usually, Windows open shortcuts only, and if it is the original executable file, then skip to the next step.

Now, click the right button on the mouse to select "Properties".

Choose "Compatibility" from the top menu.

Click on "Compatibility Mode" to enable it.

Select Windows 8 and click on "Apply", and then click on "OK" to save the changes.

Restart Windows PC and the new settings will take effect from the next session.
Remove Origin Temp Files
Windows creates temporary files in the local storage, so it can restore the deleted or misplaced files from the system. You can delete the temp files from Windows PC but close Origin from Task Manager.
Press Windows Key + R to open the Run application.

Copy & paste (%temp%) and press the "Enter" key.

The temporary folder will open.

Press Ctrl + A and press the Shift + Del key and then click on "OK" to delete it.

Note: You can move the temp files to another location for backup purposes.
Restart Windows PC to end the session and start a new one to open Origin normally. In case, if you need the temp files to restore a document or a file, then you can copy & paste the files back into the original temp folder.
Bottom Line
I have shown you working solutions to fix Origin that won't open on Windows PC. I have switched to Steam due to Origin being a problematic program. EA should focus on improving the functionality and stability before releasing an update. Let us know which solution fixed Origin that won't open in the comment section below.
If you've any thoughts on [4 Methods] Fix Origin Not Opening Error in Windows 11, then feel free to drop in below comment box. Also, please subscribe to our DigitBin YouTube channel for videos tutorials. Cheers!