Carplay turned out to be a grand success for Apple as iPhone users could flawlessly use this feature while driving. No doubt, the Carplay extension made it easier to function with calls, messages, and everything over voice commands with Siri. But what really made the iPhone users go all hyped up was the wait for the launch of iOS 16. Now, what's so interesting about iOS 16?
Well, iOS 16 surely made some enhancements but when it comes to the Carplay extension, iOS 16 went a step ahead. With this new software update, Apple further added functionalities to go completely hands-free to hang up any call or Facetime. Moreover, it even added the functionality to automatically send text messages through Siri without any requirement for a confirmation message. So, things became simply easier and more reliable.
However, with all the goods, there seem to be a few odds as well. As iOS 16 rolled out and users went up with the new update, they have come up with connectivity issues lately. As mentioned, iPhone users are consistently having a hard time connecting to Carplay after upgrading to iOS 16. And since it has become a mass issue, we thought to put some light on it and hence, came up with a few possible ways to fix it for good.
Top Ways to Fix iOS 16 not Connecting to Carplay
Although there are chances that it might be a fault of your iPhone model or maybe your car manufacturing. But keeping them aside for now, if you are having connectivity issues with Carplay, here are some of the common tricks you may give a try.
Method 1: Force Restart Your iPhone
Restarting is a common solution for hundreds of problems. And none of us can really say it doesn't work. In fact, it works like a miracle to sometimes even solve the biggest problems. And there's always a great chance that connectivity issues like these are just a mere result of some technical glitch. So, if you are lucky enough, a forced restart of your iPhone would put an end to this problem for good.
Now, if you are not aware of how to force restart your iPhone, here are the steps you need to follow:
Press the Volume Up button and release it. Again, perform the same with the Volume Down button as well.
Now, press and hold the side button for a while. Once you see the Apple Logo on your screen, gently release the button.
Once your iPhone restarts, try connecting to Carplay and check if it works well or not.
Method 2: Disconnect VPN
If you are connected to a Virtual Private Network, it may also be the cause behind this problem. As per some iPhone users, as soon as they disabled their VPNs, they were able to connect to Carplay instantly without any issues.
Therefore, if you are using VPN, make sure to give it a try. And if it turns out to work, you could maybe reach for some other VPN app or simply let the VPN developers know about the issue and let them fix it with future updates.
Method 3: Re-add Car
If both the previous solutions fail to work, you might as well try reconnecting your Car to check out if that works. All you need to do is disconnect Carplay and reconnect it to your iPhone. You can very well  follow the steps below to check it out:
Launch the Settings app on your iPhone.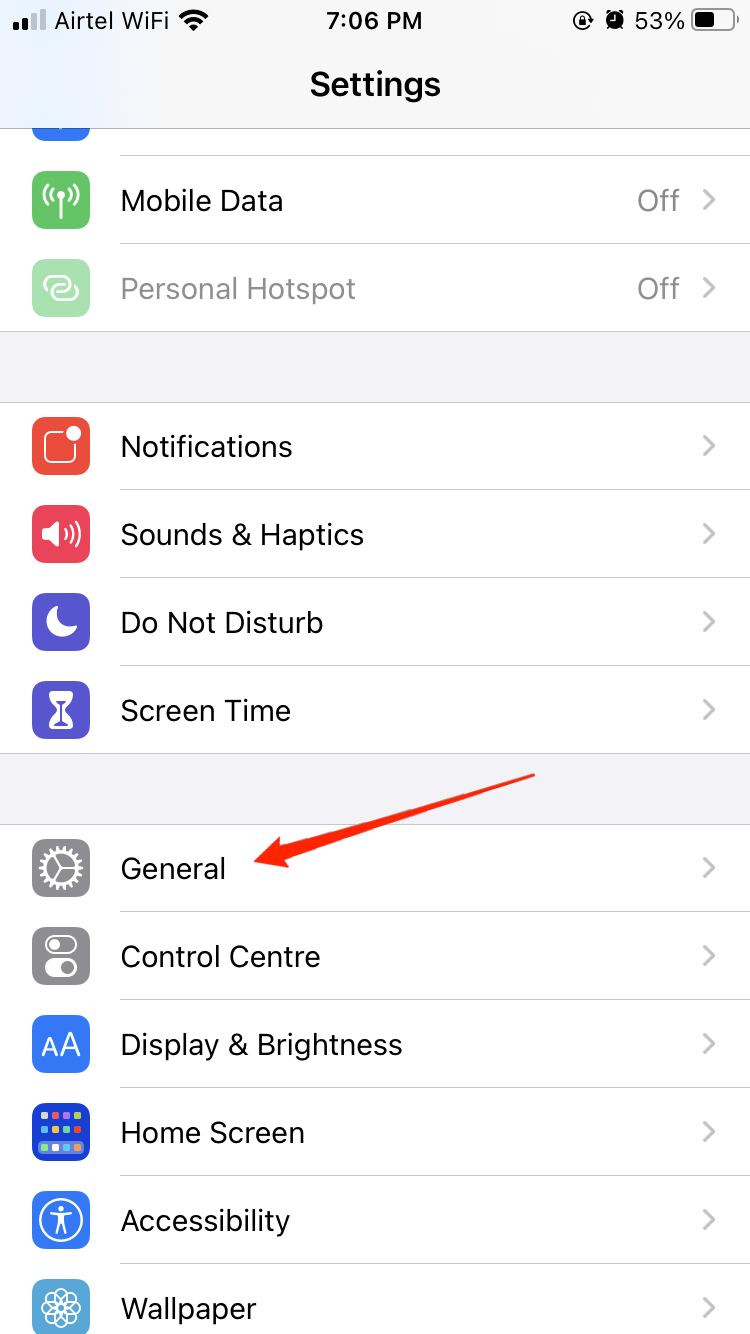 Go to General and tap on Carplay.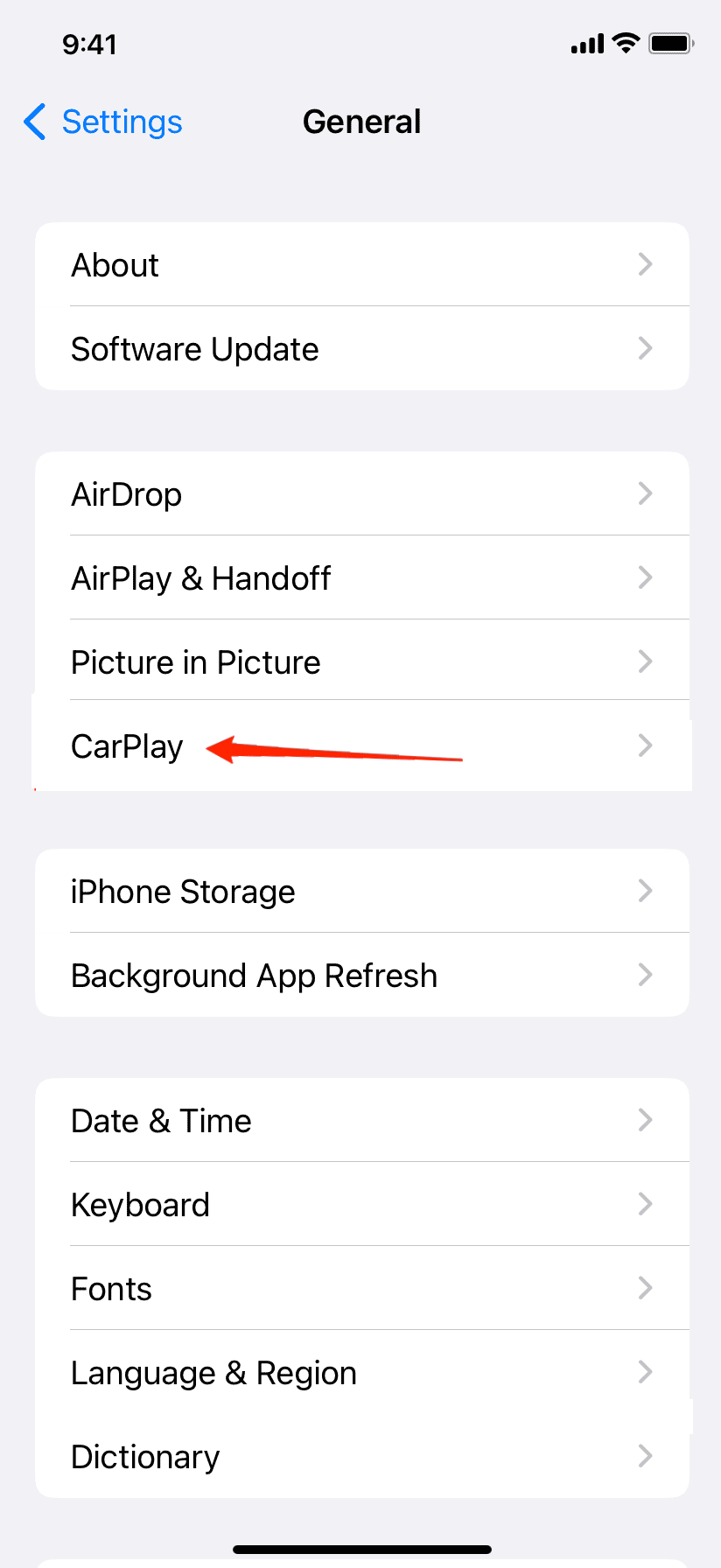 Now, select your Car from the list of names.
Tap on Forget This Car.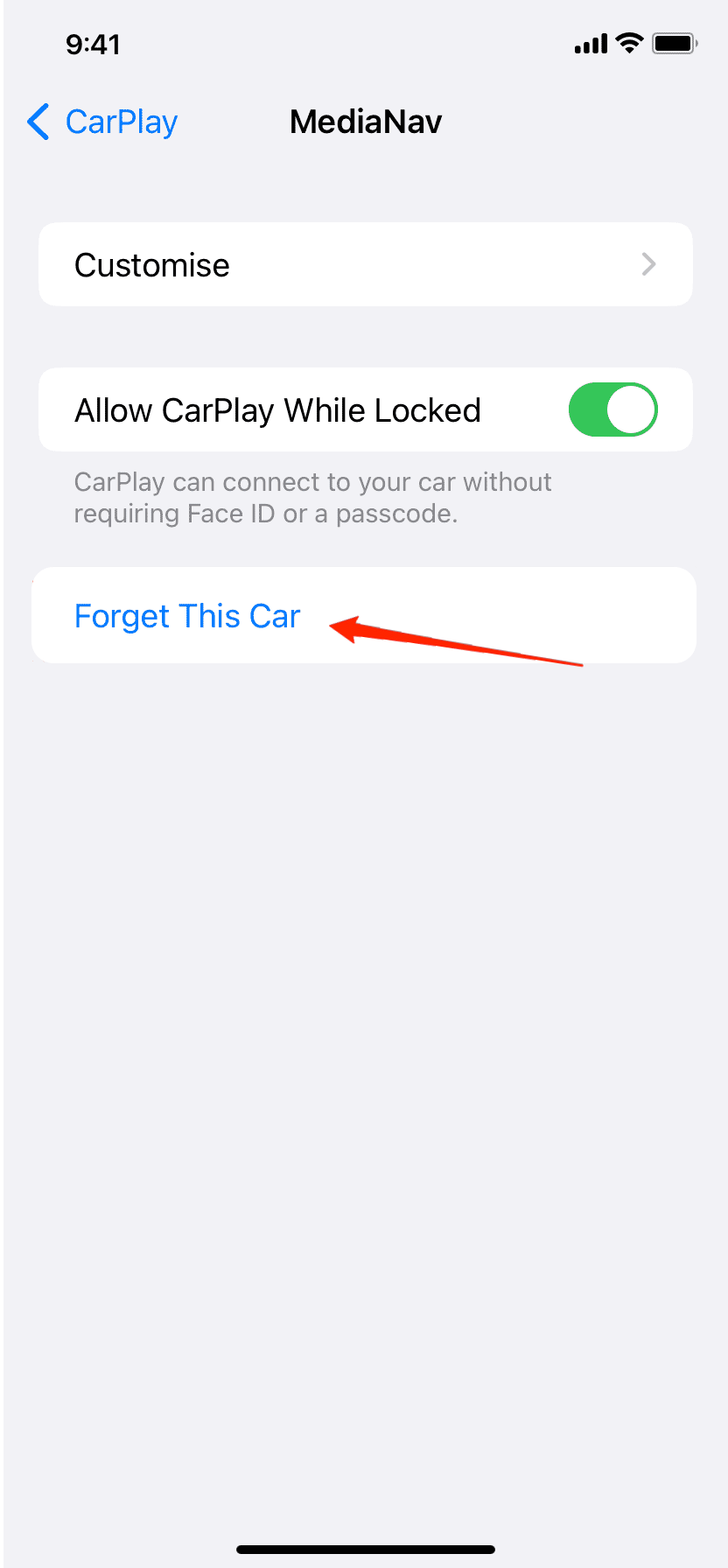 Finally, start your Car and reconnect your iPhone to Carplay again.
Check if doing this can fix your issue or not. Already many users have got fruitful results by following this solution. Therefore, make sure you give it a try as well.
Method 4: Update To iOS 16.1 (Release Candidate)
Even after trying out all the methods, if you are still having trouble connecting to Carplay, it must be due to some hidden cause. In that case, you might have to upgrade your system software.
However, as iOS 16.1 will take some more time to launch into the market, if you really need it that urgently, you could upgrade to the iOS 16.1 RC version. Hopefully, that should resolve the issue until Apple launches iOS 16.1 officially.
Conclusion
So, with that, we would like to wrap up today's discussion. Although there could be hundreds of reasons behind such an issue, the above-mentioned solutions have shown positive results for many iPhone users so far. Therefore, make sure to give them a try and let us know what really worked for you. Also, comment below if we missed out on something important.
If you've any thoughts on How to Fix iOS 16 Not connecting to CarPlay?, then feel free to drop in below comment box. Also, please subscribe to our DigitBin YouTube channel for videos tutorials. Cheers!