Smartphones aren't devices that are meant to satisfy our entertainment or calling needs. Thanks to the availability of high-accuracy sensors on smartphones, several apps make use of these sensors to keep your family safe. Keeping your family safe in the sense that, using specific apps such as Life360, you can locate any of your family members in real-time and also use a bunch of other privacy tweaks to know the whereabouts of your family members, if needed.
Recently, Life360 fell into a controversy where it was caught stealing all of its users' data and selling it off to broker companies. This is a serious attack on users' privacy, but users that previously used to trust Life360 are rapidly moving over to other apps. And if you are among such users and are looking for the best alternatives to the Life360 app, then you are in the right place.
Because in this guide, we will give you the 10 best Life360 alternative apps, each having its own set of characteristics. Without any further ado, let us jump right into it.
How do Locator Apps Work?
Family locator apps make use of the GPS sensor embedded inside your phone to locate the target phone's location on which the app is already installed. Location tracker apps are highly useful for family members, especially for tracking the locations of children and elderly members. You can check the location history and know the details of the entire day.
Users can see how much time their children spent at a particular location as well as other information. Another common feature found on locator apps is the ability to chat with family members in real-time. It's a great way to keep the particular member safe if they travel alone at night or in similar situations.
1. FamiSafe
Best Parental Control App 2021: FamiSafe 5.0 Comes With TikTok Monitoring & School Version
FamiSafe comes from the house of a trusted brand, Wondershare. For those who aren't aware, Wondershare has a popular video editing tool called Filmora. Famisafe tops the Life360 alternatives list because you can use this app to find details about a target phone's location and other activities.
Apart from being a location tracker, you also get other features such as blocking apps on the target phones, which is useful when handing over your phone to children. Additionally, you can also block certain websites, pictures, in-app purchases, and more. Basically, making the target's phone full-proof and secure from your end is especially important for children. The pricing starts at $10.99 per month and goes all the way up to $60.99 per year.
2. Glympse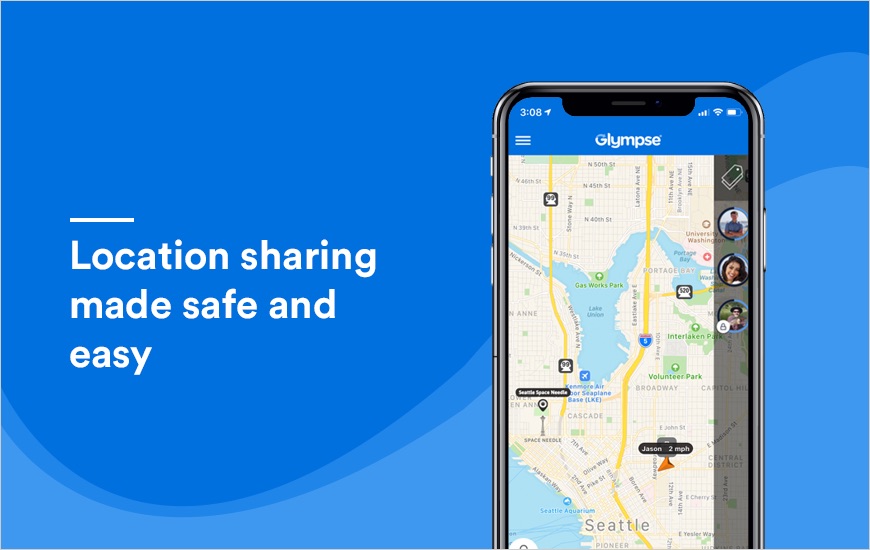 Glympse is another popular locator app. It works pretty smoothly and easily. All you need to do is install the app and open it. Hit the NewGlympse button and send a message or email to the person you want to track. Once the target opens the link, you will have instant information about their location on your phone. This is the best thing about Glympse because you do not need to install any app on the target device.
However, the downside is that it acts solely as a location provider app and gets rid of any other extra features other apps offer. There are a few settings, such as the ability to specify the time duration you wish to share your location with another person, the automatic turn off of location after a set period, and more.
3. Google Maps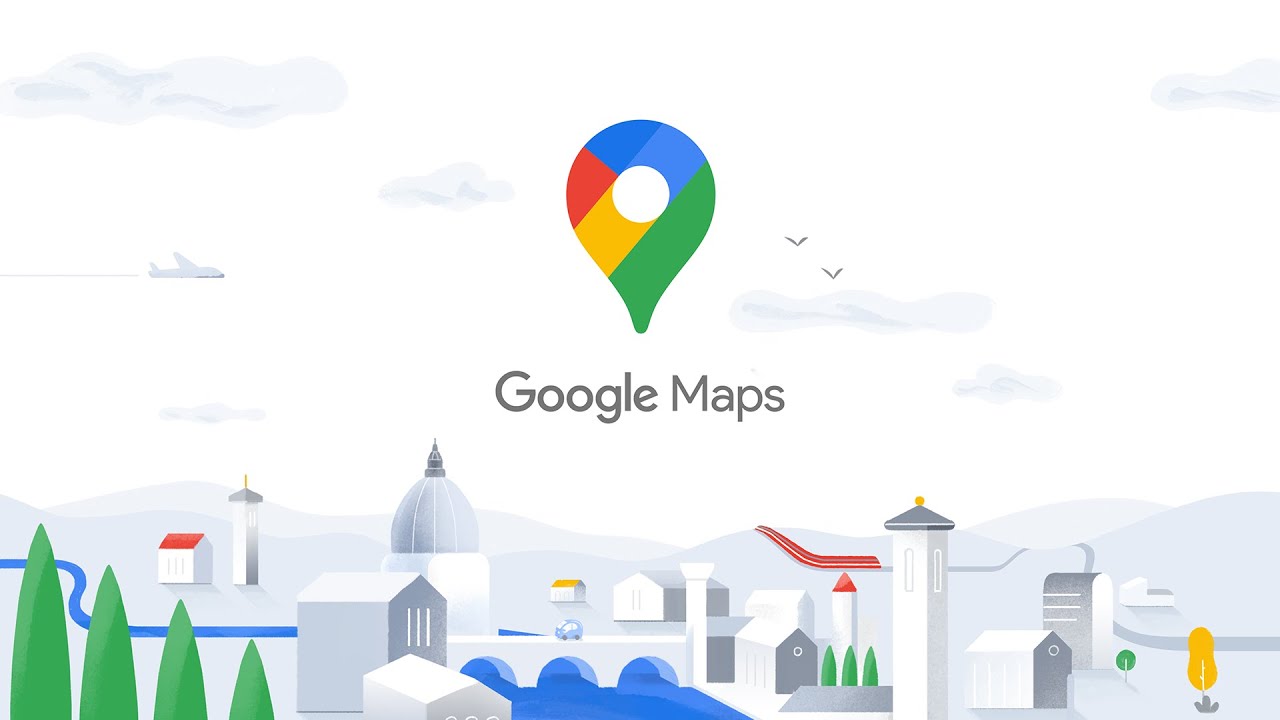 Google Maps is also an effective app that you can install and use for live location tracking. Since Google Maps is the most used app for navigation, it could be convenient to use this app as you don't need to fiddle with the new app interface.
Once you enable location sharing on the app, you can set the duration until which your location will be visible to the person with whom you have shared it. You can stop sharing locations from the same menu. Moreover, you can also share a link to your location with anyone. Overall, the app's usage is pretty simple, and it doesn't require any learning curve to get used to.
4. FollowMee
FollowMee GPS Tracker app for Android
FollowMee is a good app and follows the same principle of needing to install the app on the target device to track it. Simply install the app on the target device and convert it into a GPS tracker. The app provides excellent data privacy, way better than Life360. It also maintains a 3-day location history of the target device, with the option to extend it up to 14 days to 3-years.
You can use FollowMee to track multiple devices. It supports cross-platform GPS tracking between iOS, Android, and Windows. There are no ads within the app or on the website. However, the app misses out on a few features that make it feel a bit limited.
5. Family Locator
Family Locator App - Find Your Loved One's Phone
The Family Locator not only allows you to get real-time location alerts about your loved ones, but you can also set a location to get notified when someone reaches that destination. The Family Locator goes a step ahead in providing for the safety of your loved ones. You can use the app to set a GPS-based safe zone. Once the safe zone has been set, you will receive a notification if anyone steps outside of it. Then you can take the necessary actions to provide instructions to your loved ones.
The apps also provide a chat function within the app. You can check out the location history of your family members for up to seven days. The premium version has advantages over the free version, such as unlimited location alerts, and the location history of all family members.
6. Family360
Family360 is another reliable location tracking app. Just like any other GPS locator app, this also negates the need to send those annoying messages to know the whereabouts of your loved ones. In order to track anyone, you need to simply invite them and start tracking their phones.
You can create multiple groups and add people of your choice to keep track of. You can even share your location with your group members and stay connected. The app allows real-time ETA for trips to select destinations. It also intelligently detects mock or fake locations used by circle members. If you are intrigued by the simple and feature-rich app, you can opt for a 21-day trial.
7. Zenly
Zenly is an innovative take on family locator apps. The app allows you to track not only your friends or family members, but you can also know minor details about them, such as their speed of travel, battery percentage of their cellphones, and who else is with them. Once you add anyone to the list, you will know their real-time status.
The app's interface is intuitive and is pretty fun to use. You can even look at the history of your visited locations. Zenly gives you the directions to people you have added to your list so that you can reach them conveniently. Overall, it is more about bringing people together, but it can be used as a locator app as well.
8. Pathshare
Pathshare - Realtime Location Sharing
Another decent alternative to Life360 could be the Pathshare app. This is a pretty nice app for sharing and knowing the real-time location of your friends and family members. All you need to do is set up a session with anyone and then share your location with each other in real-time. The best thing about this is that you can choose the option to share your location for a specified time.
If you are using Pathshare to track your children, then you can do that without them knowing. You can share your location with all your group members at once. The shared data is transferred via SSL, so top-notch security is guaranteed. The app installation is simple, and you don't need to set up an account to use the app.
9. GeoZilla
GeoZilla - Find My Family App
GeoZilla is a popular family locator app where you can share your live location or find the live location of your loved ones privately. The app also gives you detailed information regarding when a particular member leaves or arrives at a destination. You can know the weekly whereabouts of your family members.
If you own a Wear OS smartwatch, then you can use GeoZilla on it. The Driver Safety reporting feature is nice to have as it lets you know if any of the members are speeding or indulging in using their phones while driving.
10. iSharing
iSharing Lifestyle - GPS location tracker app
Last but not least, we have isharing on our list. Like any other location-sharing app on this list, iSharing also lets you share your location with family members in real-time. You can use this device to locate phones and people. You will be alerted when someone arrives or leaves a destination.
Once a family member is close to you, you will receive automatic notifications. The in-built find my phone feature lets you detect lost or stolen phones. If you ever get stuck in an emergency situation, then you can simply shake your phone to send an emergency alert to your family members. You can use the app like a walkie-talkie to send complimentary voice messages.
11. Find360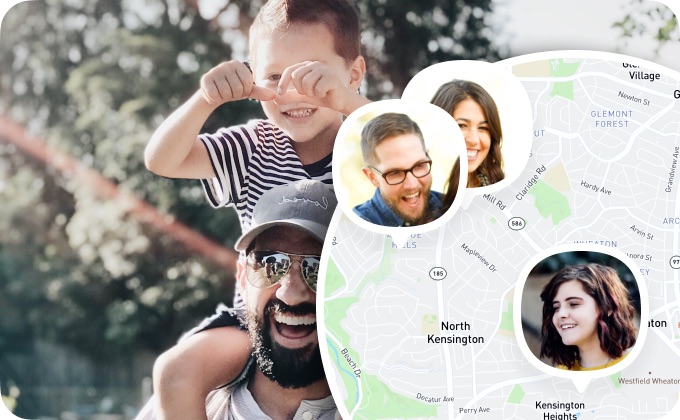 Find360 is the most reliable GPS phone locator to track the location of your family and friends. You get a real-time location tracking feature with unlimited location history to check where your loved ones are present. You can set customized personal notification for confusion-free updates. Your loved ones can also send confirmation check-in in case they are visiting any location like a stadium, theatre, etc.
If you've any thoughts on 10 Best Apps Like Life360 for Location Sharing, then feel free to drop in below comment box. Also, please subscribe to our DigitBin YouTube channel for videos tutorials. Cheers!