YouTube live allows YouTubers to stream live videos, but it is not sure that YouTubers will keep that live video or will delete it. If your favorite YouTuber mentioned anything amusing in his/her live video, and you don't want to miss that. So the only available option is, you have to save that video into your local internal storage.
But unfortunately, YouTube hasn't provided an option to download the YouTube live video or any other YouTube video as an external file. Luckily we have some tricks and methods to download YouTube live videos for free as an external file.
So let's begin with miraculous tricks to download our favorite YouTube Live video.
How to Download YouTube Live Stream?
Using Screen Recording Software (PC)
If you are using YouTube over your PC and want to record live video you can record live video using screen recording software on your PC.
---
Windows
Well, there are numerous screen recording softwares available for Windows. Moreover, Windows itself offers a screen recording tool, but it is not that much rich in features so we will not be using it. You TweakShot, OBS, Icecream, Bandicam, and many more.
You can use a built-in screen recorder on Windows to Save YouTube Live Video.
Press [Windows]+[Alt]+[R] to start, then use the same shortcut when you've finished, the video is saved.
---
Mac 
If you're using macOS Mojave or later, press Shift+Command (⌘)+5 on your keyboard to see onscreen controls for recording the entire screen, recording a selected portion of the screen, or capturing a still image of your screen. You can also record the screen with QuickTime Player instead.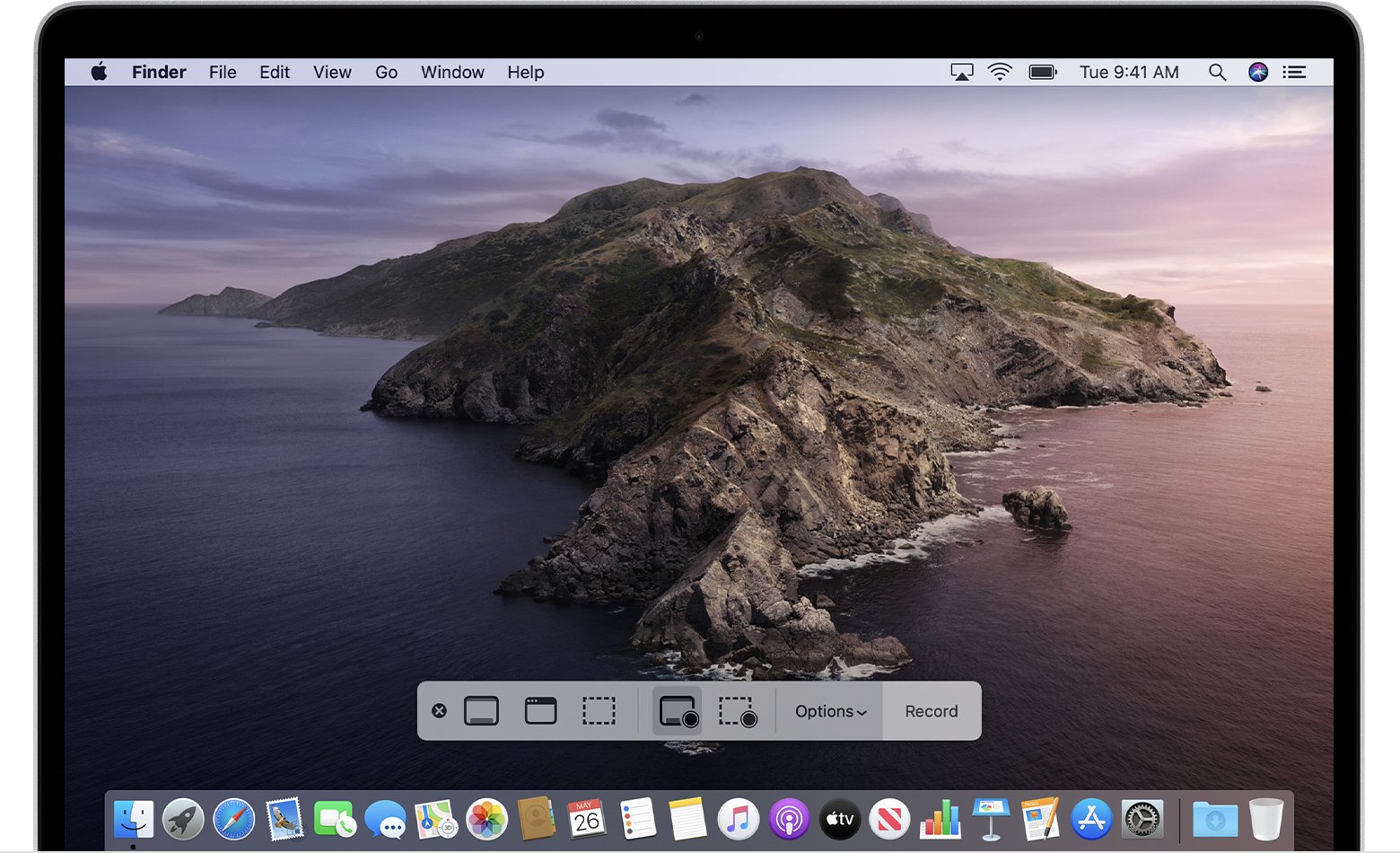 Click 

 in the onscreen controls. Your pointer changes to a camera .
Click any screen to start recording that screen, or click Record in the onscreen controls.
To stop recording, click  in the menu bar. Or press Command-Control-Esc (Escape).
Use the thumbnail to trim, share, save, or take other actions.
Using Screen Recording Software (Mobile)
If you are using YouTube over your smartphone, and wish to record or save the live video to your phone. So you can try using screen-recording apps.
Most of the smartphones have an in-built screen recording feature. But, if unfortunately, your device doesn't have one or you are unable to record the screen using it.
Use 3rd party Screen Recorder Apps for Android and iOS
---
Android
Android has a wide range of screen recorders, easily available at the Google Play Store. Let's suppose we are using the AZ screen recorder, follow the following steps to record the video.
Install the Screen Recorder App from the Google Play Store.
Open YouTube and play the video you wish to download.
Initialize the screen recording application.
Once you're done with recording tap the stop button.
---
iOS
iOS also comes up with a variety of screen recording applications that lets the user record the screen with audio. For now, downloading Instagram live videos you can rely on TechSmith Capture. The app is easily available at Apple's app store. To record video using it follow the given steps
Download and install the application.
Start the app.
Create your account [If you don't have one].
Grant the required permission.
Check that the default iOS screen recording feature is turned on.
Tap on the Record icon.
Using Online Service
Using this website you can easily download the live video or any other kind of video content from YouTube, it's very simple to use it, to know how to download Youtube live video using y2mate.com, follow the given steps:
Open a web browser in your system.

Open YouTube in it.

Search the video you wish to download.

Copy its URL from the address bar.

Enter the copied URL in the box "search or paste a link here…" on y2mate.

Click on Start.

Select the video quality and format.

The video will start downloading to your default download folder.
Using Chrome Extension
YouTube Downloaders are the best utility software available for Chrome Browser to save video and audio files on your device storage. They let you store the files for free at different resolutions.
1. Download the YT Downloader Zip file from Addoncrop Site.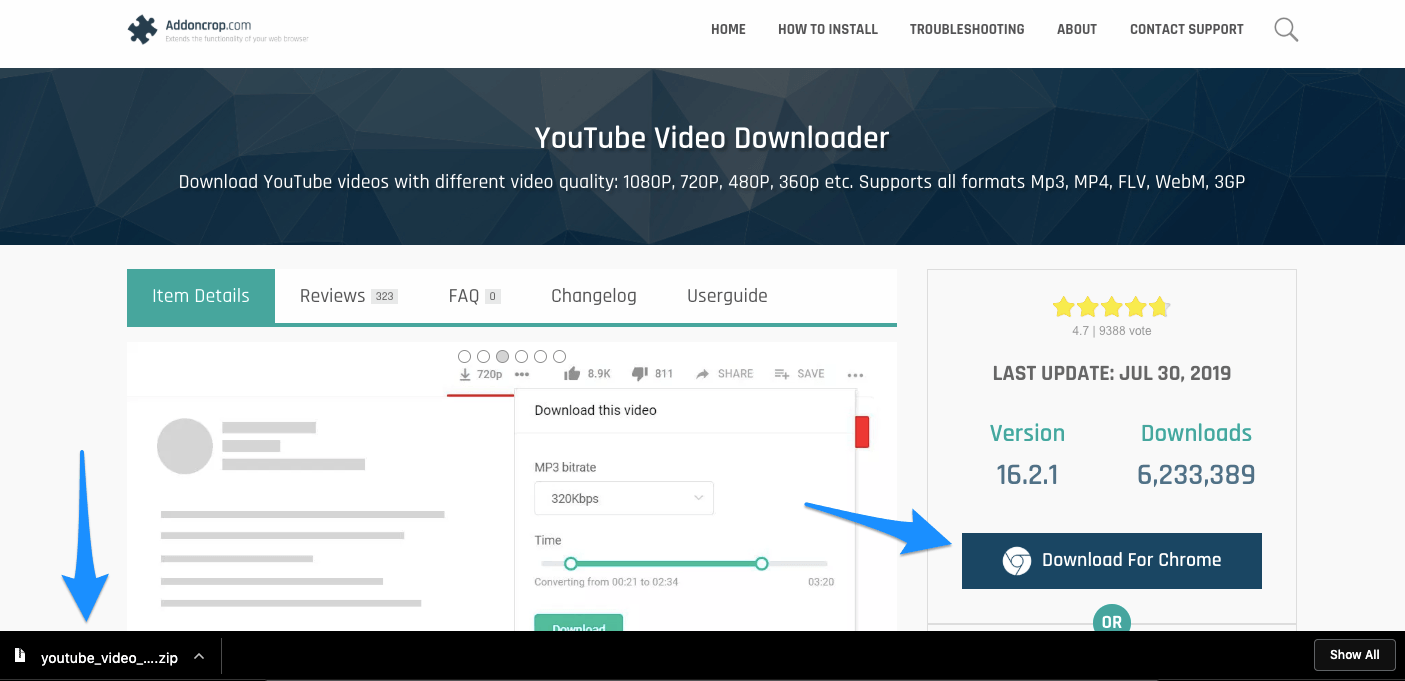 2. Extract the Zip File. A simple double click will automatically extract the file.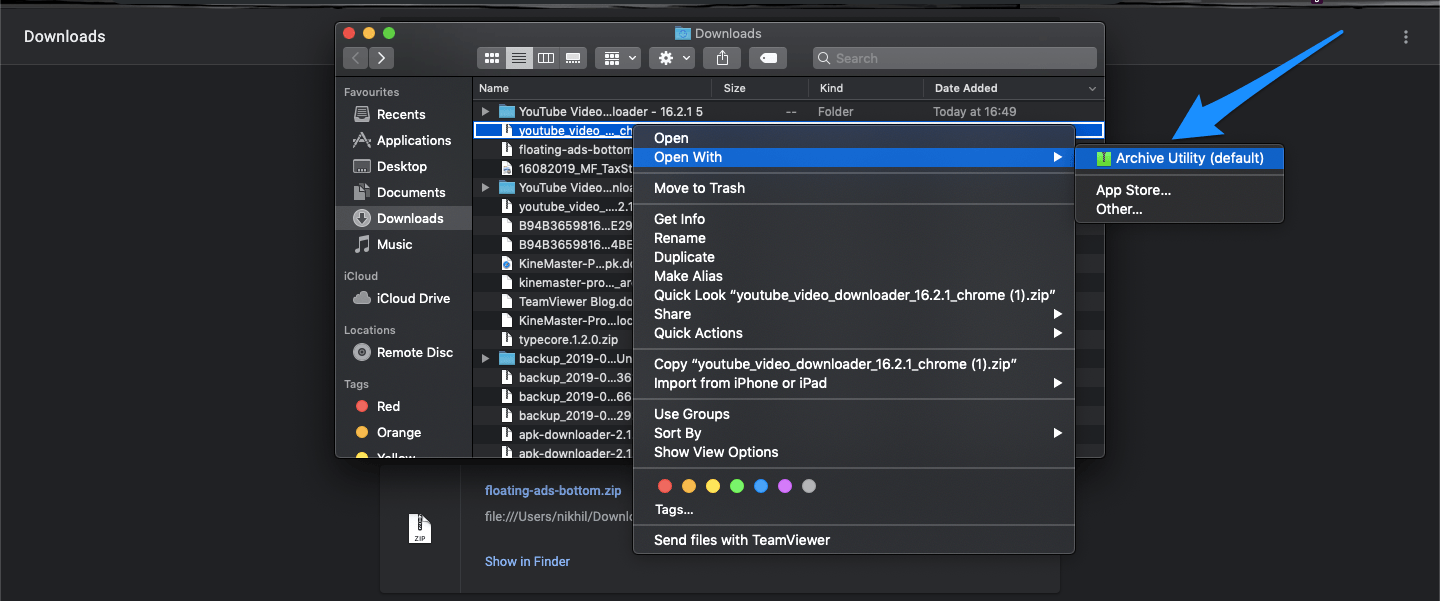 3. Open the chrome extension URL with chrome://extension and enable developers mode.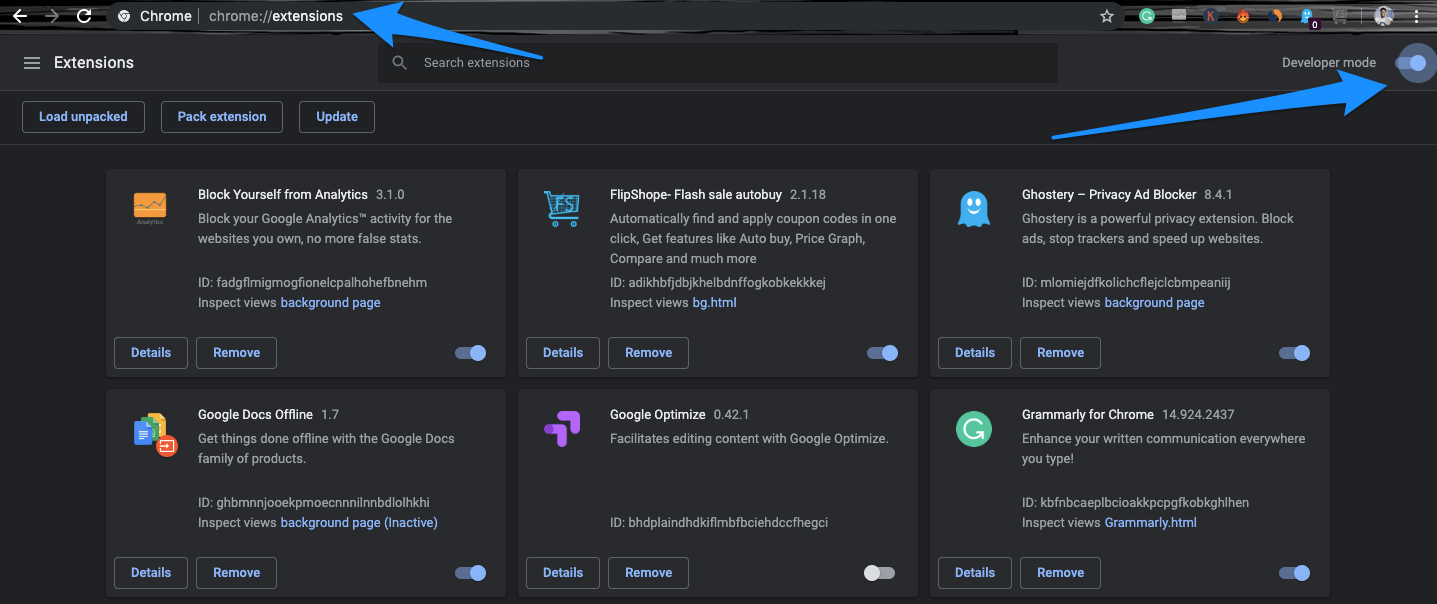 4. Now click on Load Unpacked and upload the extracted file.

5. The Chrome Extension is Added to Google Chrome Browser.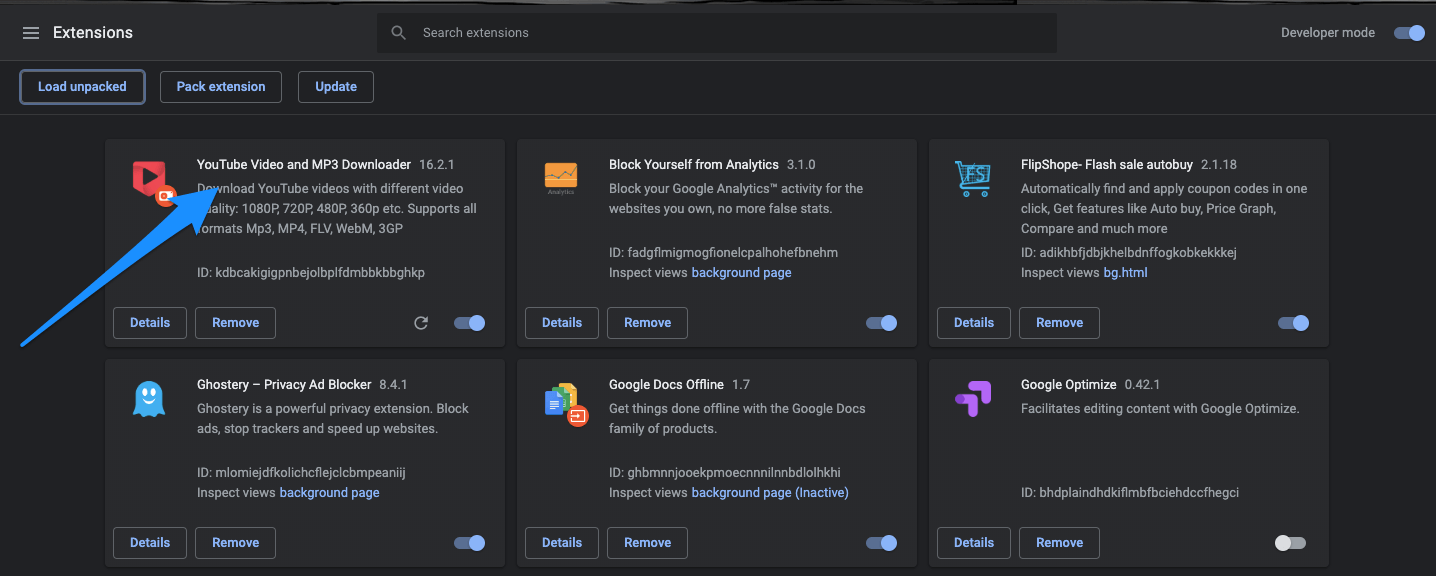 6. The extension is automatically added to Chrome with download links just below the video title. You can download videos in 4K, 720P, 480P, 360P, you can also download videos in the mute mode without any Audio.
The extension also allows you to download the audio file in Mp3 and WebM format for free. Just with a click.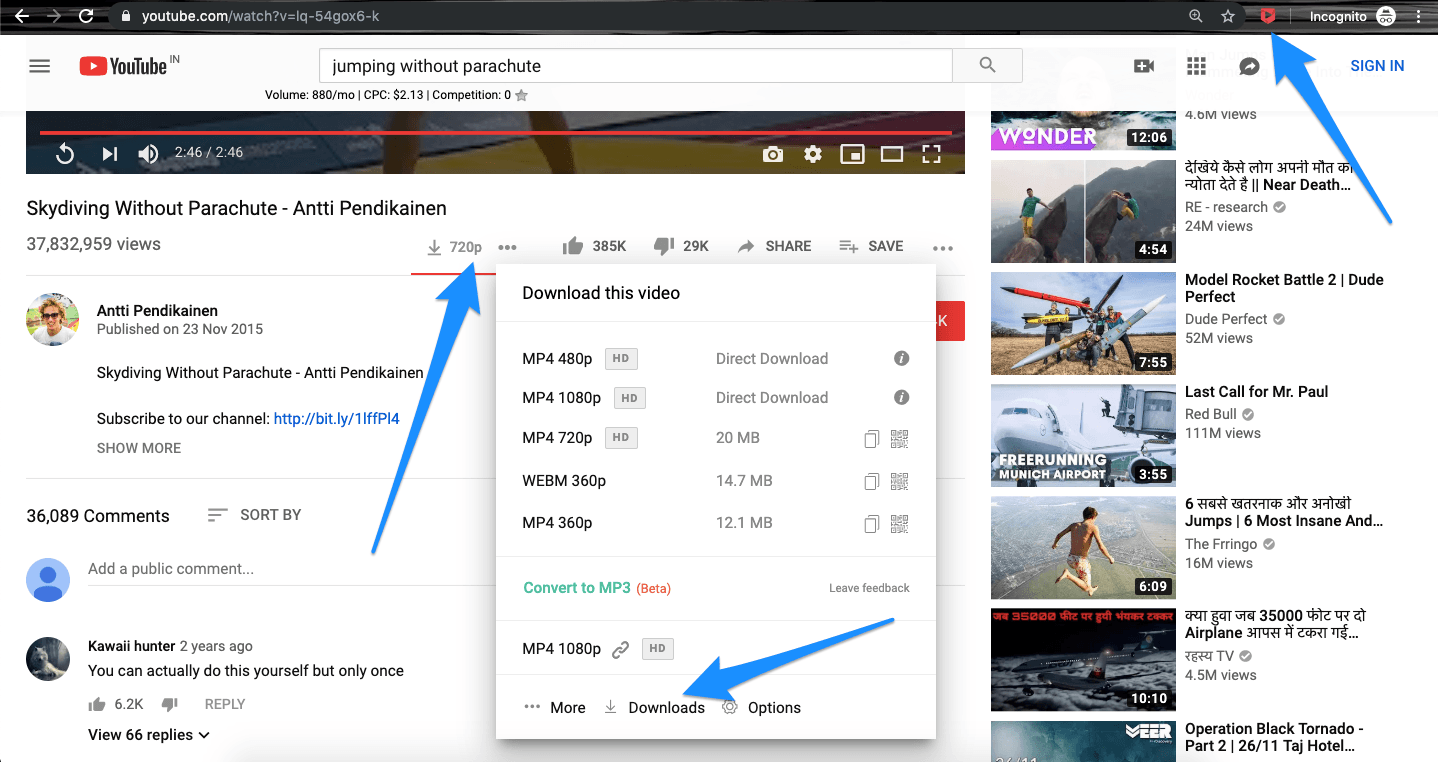 7. You also get a dedicated dashboard to track the download progress. Cheers!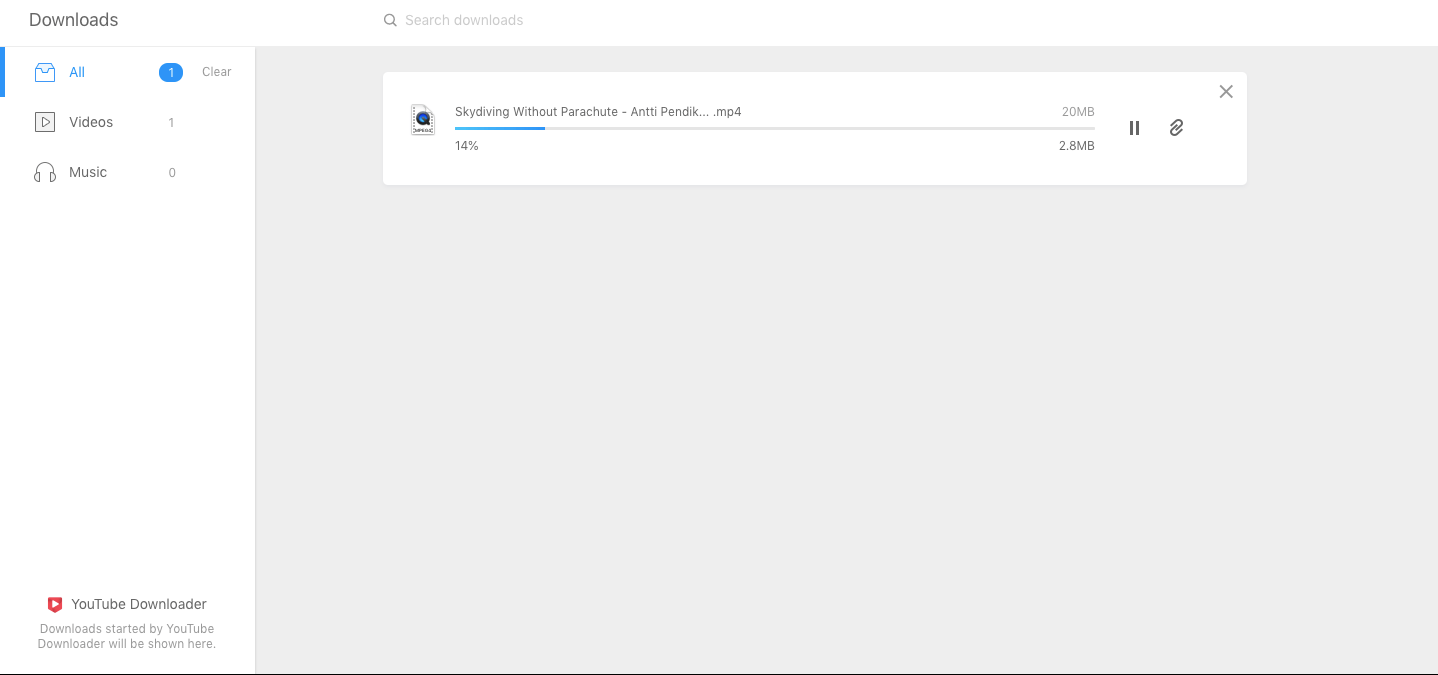 YouTube Downloader App
Google doesn't support direct YouTube video download to the gallery. Also, no such apps which promote YouTube Video download are available on Google Play Store as it violates the core policy of YT.
InsTube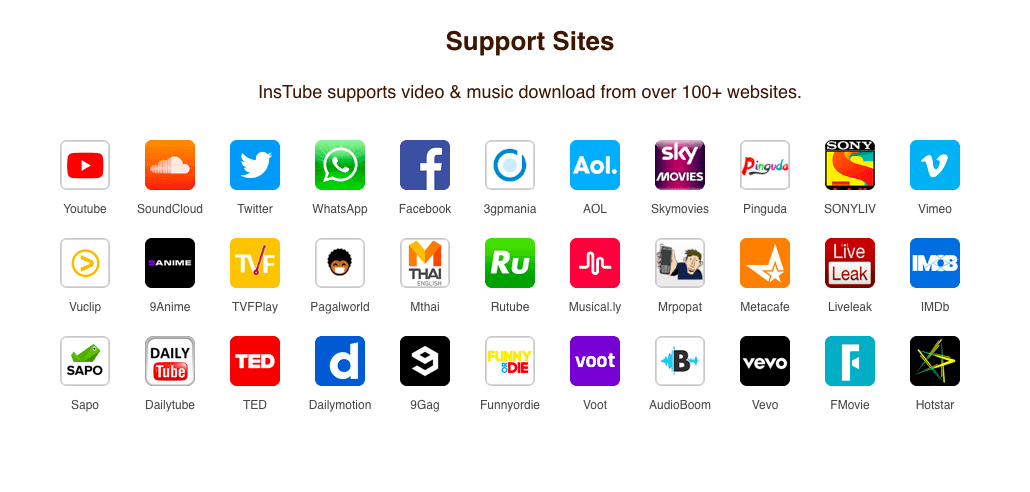 InsTube is a popular video downloader App which supports video and music download from over 100 websites. You can save video and audio files directly in your device storage with the option to choose the resolution and format for the file. The App uses an Advanced Downloader Engine to save the files at great speeds.
And there is no compromise in the pace even when you go for the simultaneous file downloads. InsTube is a browser cum downloader App so that you can quickly grab a video while you surf the web. The App interface is very simple and intuitive with a number of customizable setting options.
Features of InsTube
Supports 4K and HD downloads
Free Music and Video Downloads
Inbuilt Video and Music Player
High speed with Enhanced Technology
Can be used a browser for web surfing
Lite in weight
Consumes low data, battery, and RAM
Inbuilt Video locker
Disclaimer: Downloading Content from YouTube is against Google's Policies Article 5.B;
You shall not download any Content unless you see a "download" or similar link displayed by YouTube on the Service for that Content. You shall not copy, reproduce, make available online or electronically transmit, publish, adapt, distribute, transmit, broadcast, display, sell, license, or otherwise exploit any Content for any other purposes without the prior written consent of YouTube or the respective licensors of the Content. YouTube and its licensors reserve all rights not expressly granted in and to the Service and the Content
Conclusion: With the methods, you can download YouTube Live Stream Video with Recording or DOwnloader Services like Apps, Plugins, or Apps.
If you've any thoughts on Download YouTube Live Stream Video, then feel free to drop in below comment box. Also, please subscribe to our DigitBin YouTube channel for videos tutorials. Cheers!