If you're an expert crypto trader, then the chances are very high that you must have used a custodial wallet. Most of the cryptocurrencies, like CoinBase, Binance, PayPal, and Gemini, are examples of custodial wallets. These exchanges promise to protect your crypto assets, but in order to do so, you will have to give full control of all your assets to the exchanges.
Custodial Wallets are also popularly known as "hosted wallets" by most crypto traders. It is the place where exchanges keep your crypto addresses safe and secure, as you must know that if it's not your keys, then it's not your assets!
Now that cryptocurrencies are becoming the hottest topic of the century, it's essential to have something that acts as a catalyst in the mass adoption of the new blockchain technology. In laymen's terms, a cryptocurrency wallet is nothing but a place where you store, manage, and use your crypto assets.
With that said, we are going to talk about two of the most popular crypto wallets: custodial and non-custodial. We will make everything clear on why it's important to prefer one over another. So, without any further ado, let's begin our custodial vs. non-custodial wallet guide.
What is a Cryptocurrency Wallet?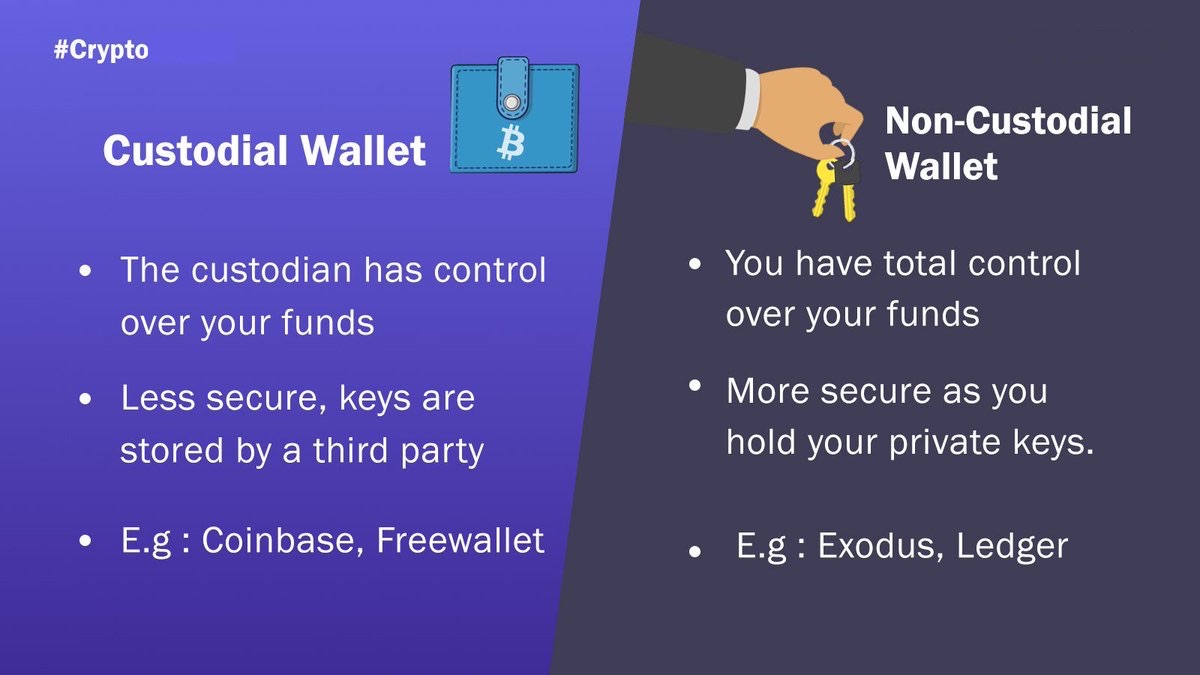 You can get your hands on a cryptocurrency asset by purchasing it through an exchange, getting it as a payment for your job, mining, staking, or many other ways. To be precise, you can get a crypto asset, for instance, Bitcoin, by purchasing it on a centralized exchange like Binance. You can even accept it in exchange as a payment for a product or service.
So, no matter where you have got your crypto asset, you must have a wallet in order to store it securely. This wallet creates a unique address in which all your assets are stored. This address is unique and acts as an identifier to locate your currency in the wide spectrum of blockchain technology. The wallet will also help in executing different types of orders.
The wallet you will be using will provide you with two types of keys: public and private. As the name suggests, a public key is sharable, and you can share it in your office to receive payment in crypto assets. whereas the private key is more of a password, which makes sure all your assets are secure and locked.
Most of the wallets you will be using will ask you to create a new account, i.e., login and password. On the other hand, the rest will let you access your wallet using a mnemonic key. Although the functionality of both of these types is nearly identical, the process they use to keep your asset secure is vastly different.
That said, it is very crucial to keep your private key protected from any unauthorized access. If any bad agent gets his hands on it, he can easily access your funds and assets. It's very similar to keeping your locker keys safe from any unauthorized access. There are different workarounds you can try to keep your private key safe and secure. Using hard wallets is the most preferred method by expert traders. However, we will talk about this in a completely different article.
What Are Custodial Wallets and How Do They Work?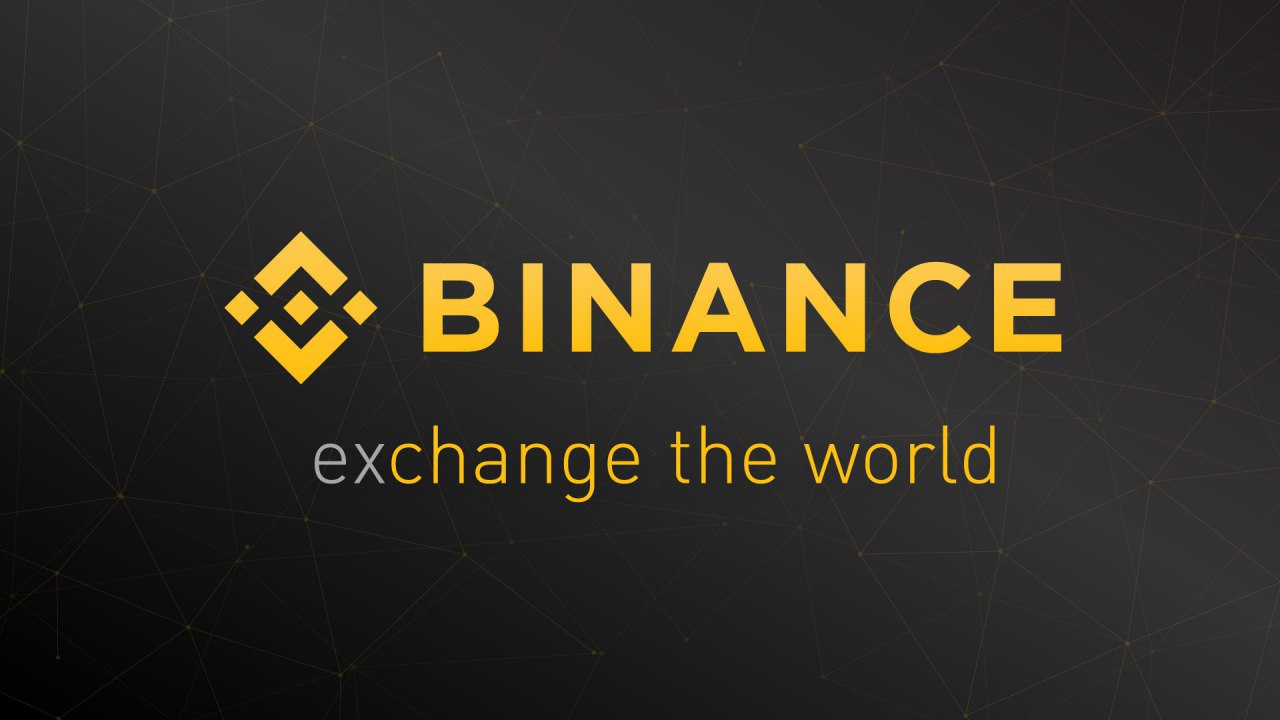 As it's quite clear by the name itself, a custodial wallet keeps custody of all your crypto assets. A custodial wallet is a third-party application that keeps all your cryptocurrency private keys secure on your behalf in layman's terms.
If you have ever purchased a crypto exchange in the past, the possibility is very high that you must have used a custodial wallet. Binance exchange is one of the most well-known examples of a custodial wallet, which safeguards your assets in their private network and manages everything in their own ledger.
Custodial exchanges keep a majority of their users' funds safe and secure in their cold wallets, protecting them against unauthorized access. whereas the rest of the funds are stored in the hot wallets. These hot wallets are connected to the internet. And the portion stored in the hot wallets is used whenever a user wants to trade into a certain cryptocurrency or withdraw funds.
Non-Custodial Wallets: What Are They and How Do They Work?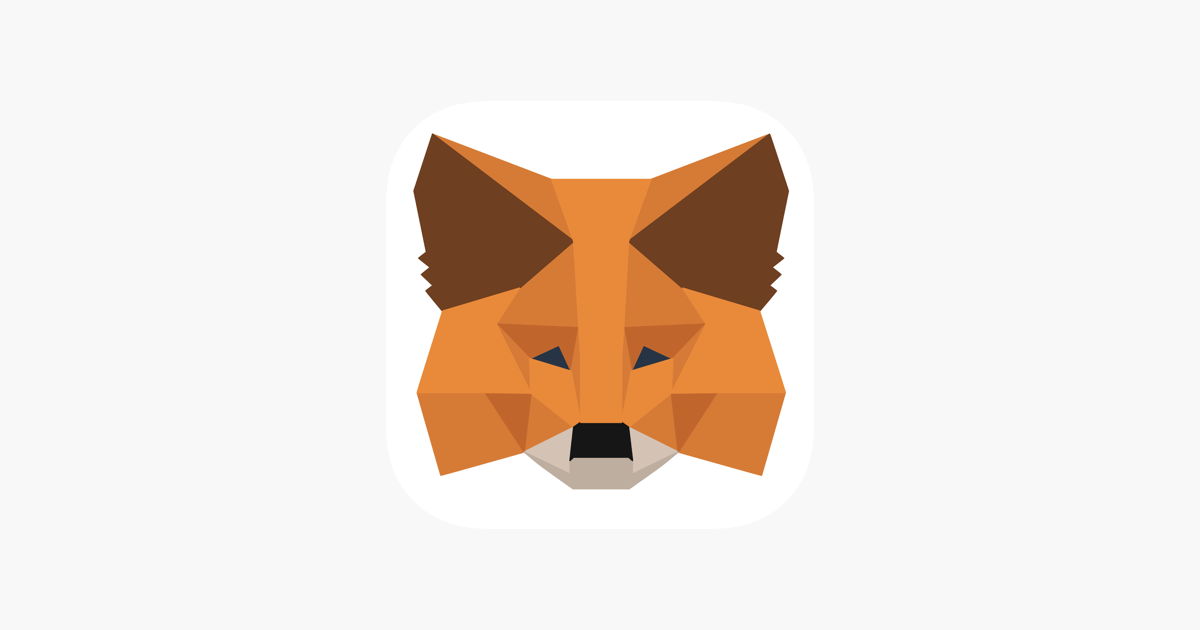 Non-custodial wallets are completely different from custodial wallets. If you are trading using a custodial wallet, you will have full access to your private keys. As no one is controlling the non-custodial wallet, you yourself will be solely responsible for keeping your keys safe and available.
You'll be provided a mnemonic key that will contain 12 to 24 random characters and words. This key will be used to restore the non-custodial wallet. So, as a non-custodial wallet user, it's important that you note down the mnemonic key, and keep it secure from any unauthorized access.
In any case, if you lose access to your computer or hard drive, you can use the mnemonic key to recover everything by simply uploading it. However, there are various types of non-custodial violence; only three are popular among traders. Let's check them out one-by-one.
Hardware Wallet: As it's quite clear by the name itself, hardware wallets are physical devices that keep your crypto assets safe. And most importantly, they don't have any connection with the online world. Some famous examples of hardware wallets include Trezor and Ledger.
Mobile Wallet: Another popular example of a non-custodial wallet is the Mobile Wallet. You can buy and sell any cryptocurrency by scanning a QR code using it. You can access mobile wallets using your fingerprint or even a facial scan. One of the best examples of a mobile wallet is the Exodus Mobile Wallet.
Web-based Wallets: Web-based wallets are the most preferred non-custodial wallets. These wallets can be accessed on any device. All you need is an active internet connection and access to the private key. Metamask and TrustWallet are two examples.
Custodial Wallets vs. Non-Custodial Wallets: What's the Difference?
Now that you have a brief knowledge of custodial and non-custodial wallets, let's check out the major differences between them.
1. Access to Fund
If you are trading using a non-custodial wallet, then as mentioned, you will have all access to your crypto assets. Whereas, if you are using a custodial wallet to store your funds, the wallet itself will have access to your private keys, i.e., control over all your funds.
Although it's quite risky to trust third-party applications with your hard-earned funds, popular wallets like CoinBase or Binance are comparatively trustable organizations. Nevertheless, if you are an experienced trader, know all the ups and downs of using a non-custodial wallet, and most importantly, know how to keep your mnemonic key safe from any unauthorized access, giving a third-party application access to your fund shouldn't be something you get into.
2. Safety
Most of the custodial wallets present in the market are safe and secure when it comes to storing your funds. However, because they need an internet connection, they are prone to infringe by hackers. Recently, there has been a case where popular custodial wallets, Cryptopia and Mt Box, were infringed upon by hackers, and millions of dollars were stolen. Still, users haven't received or recovered a single penny lost in the attack.
Compared to this, if you are using a non-custodial wallet, then you have access to the private keys. This is theoretically the most secure way to keep your funds safe from any unauthorized access. However, by any chance, if you lose access to your mnemonic key, you won't be able to recover all your funds by any means.
3. Recovering Funds
In most of the popular crypto exchanges, custodial wallets are connected to the users' platform accounts. So, if you forget your login credentials for any reason, you can easily recover your account by entering the additional information that you entered when creating your account.
Whereas, if you lose or forget your private keys and mnemonic key of your non-custodial wallet, there isn't any official method to get back access to your account. You'll also know all the access points to your funds.
4. User-friendly
As mentioned, there are three popular custodial wallets, and among them, web-based custodial wallets are preferred by most traders. Speaking of web-based custodial wallets, they have a very user-convenient interface.
If you're using a custodial wallet, you can trade on the most popular exchanges directly without any hassle. Whereas, if you are using a non-custodial wallet, you will have to manually move all assets from one centralized exchange to another. Furthermore, hardware wallets don't have access to an internet connection, so you have to perform more steps in order to move your funds here and there.
5. Account Creation
If you are trying to use a custodial wallet or want to create an account in it, you must go through different KYC and AML procedures with different service providers. Although it's one of the most important steps when it comes to security, some wallets take way more time to complete your KYC so that you can start transactions and trading in your favorite crypto assets.
On the other hand, if you are looking to use a non-custodial wallet for trading purposes, you don't have to go through any KYC or AML procedure. So, everything is very fast and straightforward. And most importantly, your identity remains anonymous.
Custodial vs. Non-custodial Wallets: Which One Should You Use to Trade in Your Favourite Cryptocurrencies?
Now it all comes down to which wallet you should be using to store your crypto assets. Custodial or non-custodial wallet? Frankly speaking, both wallets have their own pros and cons. If you don't want to give access to your funds to any third party, then a non-custodial wallet should be the choice for you.
If free transactions and backup options are something that is important to you, then a non-custodial wallet is something that you must try. Overall, it all comes down to which wallet satisfies your needs the most. So, after going through the complete guide, let us know which crypto wallet you will use for trading in the comments.
If you've any thoughts on Custodial vs Non-Custodial Wallet: Difference between Wallets, then feel free to drop in below comment box. Also, please subscribe to our DigitBin YouTube channel for videos tutorials. Cheers!