In this guide, I will show you how to recover your Apple ID password without using your phone number. Usually, people stay logged into their device once they create an Apple ID while initially signing in to their iPhones. At times, they may log out of their Apple ID for some reason. Now, to log in they require the Apple ID and the concerned password, but unfortunately, some of them forget the password.
The iPhone they used to log in and use may have been sold now or given away. Still, they can access their Apple ID and recover the Apple ID password for that account. Apple has a certain support website to deal with this problem. It is a time-consuming process. There is no scope for instant verification to authenticate that the user seeking access to an account is the real owner of the Apple ID.
Apple will take a few days or a minimum of 24 hours to revert to you if you forgot your Apple ID password and lost your phone number to access your account. Let us check out the entire process in detail.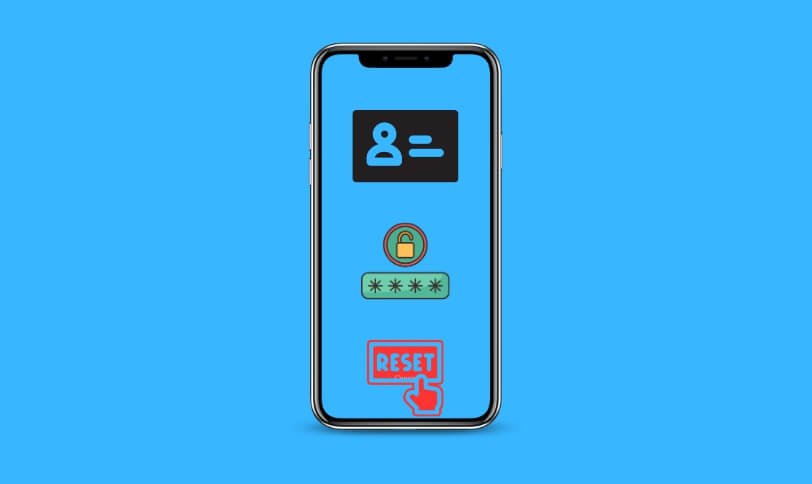 How to Recover an Apple ID Account if you Forgot Password and Lost Phone Number?
Here are the steps that you need to follow. Grab a computer or any additional smartphone/tab you have to carry out the steps easily.
On your device browser, go to iforgot.apple.com.
In the Apple ID field, enter the respective Apple ID which you are trying to access or recover.  It is the email address that you use to sign in to your account.
Click on Continue. 

Next,  enter your (old) phone number in the Phone number field. Although you do not have access to this number or you have lost this number, you have to enter the number to proceed to the next steps.
Click on Continue. This will send a message with instructions to recover Apple ID to your phone number, which you have now lost or don't have access to.

On the same page, you will see an option Cannot Use This Number. Click on that.

You will see a few options to help you out. You may reset your password while signing into a new device, use an Apple device at any official Apple Store, or use the iPhone of a friend or family member to gain access to your lost Apple ID.
There will be another option. Click on Can't Use Any of These Options.
You will see an information page that says that it may take a few days or even more to allow you to reset the password for the Apple ID.
Click on Continue Anyway to proceed and allow Apple to ask you a few questions to authenticate you as a legitimate user requesting access to Apple ID and resetting the password.


A six-digit code will be sent to your phone number. As you do not use the number you cannot enter that code in the designated field. So, click on Don't Use this Number Anymore.
As you confirm that you do not use the number to which the code was sent earlier, now a new code will be sent to your email address associated with the Apple ID.
 At this point, if you have access to your email ID in the inbox, you can find the code and use it to continue with the Apple ID password reset.
If you do not have access to your email address, click on Unable to Use This Email Address.

On the next screen, Apple will ask you to enter a new phone number through which they can contact you for the Apple ID password reset.
Set the country code and the new phone number that you have.
Select how you want to get the instructions. Is it via Text Message or Phone Call? Select any one of the options and click on Continue.
On your new phone number, the fresh six-digit code will appear.
Enter the code in the concerned field and click on Continue.
As you verify your new phone number, you will be redirected to the last part of this process. You will be notified that Apple will reach out to you in a minimum of 24 hours or maybe a few days after evaluating your request to reset the Apple ID password.
The support team of Apple receives hundreds of Apple ID password reset requests from users who have lost their phone numbers. So, you must wait it out, or you may get lucky if your request gets processed within a day. Apple will revert to you on the new phone number you provided. You will receive further instructions on how to reset your Apple ID password.
How to Check the Status of Your Apple ID Password Reset Request?
Do not worry if it has been a while since you requested Apple to for resetting the Apple ID password and you did not hear from Apple support. They receive a lot of such requests and require time to authenticate every small piece of information to provide any solution.
Visit iforgot.apple.com.
Enter the concerned Apple ID for which you have submitted a password reset request.
You can see how long it will take until your account is ready for recovery. Remember that by any means, Apple cannot expedite the process of Apple ID password reset. This is particularly when you are requesting through a new number, and you have lost your email address. Have patience and keep checking the status of your request.
Conclusion
As an Apple ID is your gateway to iCloud and other information you have stored digitally, it is important not to lose access to it. I hope this guide on how to recover an account if you forgot your Apple ID password and lost your phone number was informative. If you have only lost access to your phone but still got access to your email, resetting the Apple ID password will be completed instantly. Otherwise, wait until Apple reaches out to you with further instructions on the new phone.
If you've any thoughts on How to Recover Apple ID Password without Phone Number?, then feel free to drop in below comment box. Also, please subscribe to our DigitBin YouTube channel for videos tutorials. Cheers!