Ever since the Xbox One got launched, it has brought a complete revolution in the gaming experience for its users. It has a great collection of high-end games. On top of that, the fluid-like experience and amazing graphics take your gaming to the next level. Although if you are looking to play the Xbox One games on your regular PC, you also got an option for that too.
Since the Xbox One is specifically based on x86, it is possible to convert its games into Windows executable formats. Plus, you can even add a controller for better hold over the games. Now, if you are wondering how that is possible, then the answer is by using an emulator. However, there are a bunch of Xbox One emulators on the internet. Therefore, make sure you are using a good one.
Well, if you need help in finding the best emulators for your PC, we have mentioned some of them in our list below.
Free Xbox Console Emulator
Here is the List of the Best Free Xbox Emulators that will offer you a stunning experience on your Windows PC. 
1. CXBX Emulator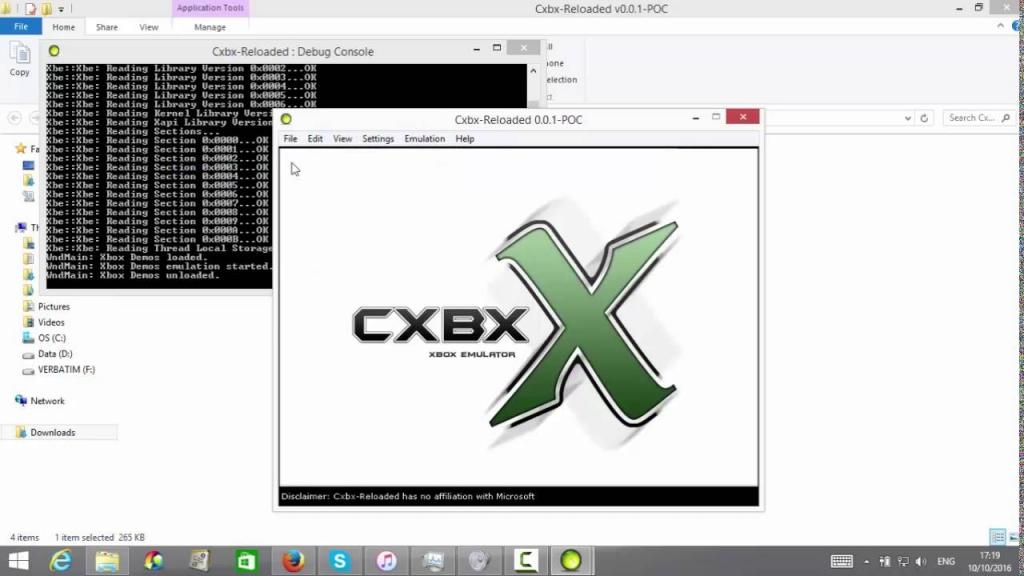 CXBX for PC features a pretty straightforward interface that makes it easier for everyone to use.  It coverts your favorite Xbox games into Windows executable formats. It is one of the robust Xbox emulators that lets you play any game without the need for a virtual environment. Moreover, CXBX can run Xbox Pixel Shaders, emulate Xbox SDK, and comes with an in-built Xbox Viewer as well.
Most importantly, it gives you a completely lag-free experience. Hence, you can enjoy your gaming to the fullest. However, it does have a few cons, such as it has very high system requirements and supports very limited games. Overall, CXBX gives you remarkable gaming experience.
2. Xenia Emulator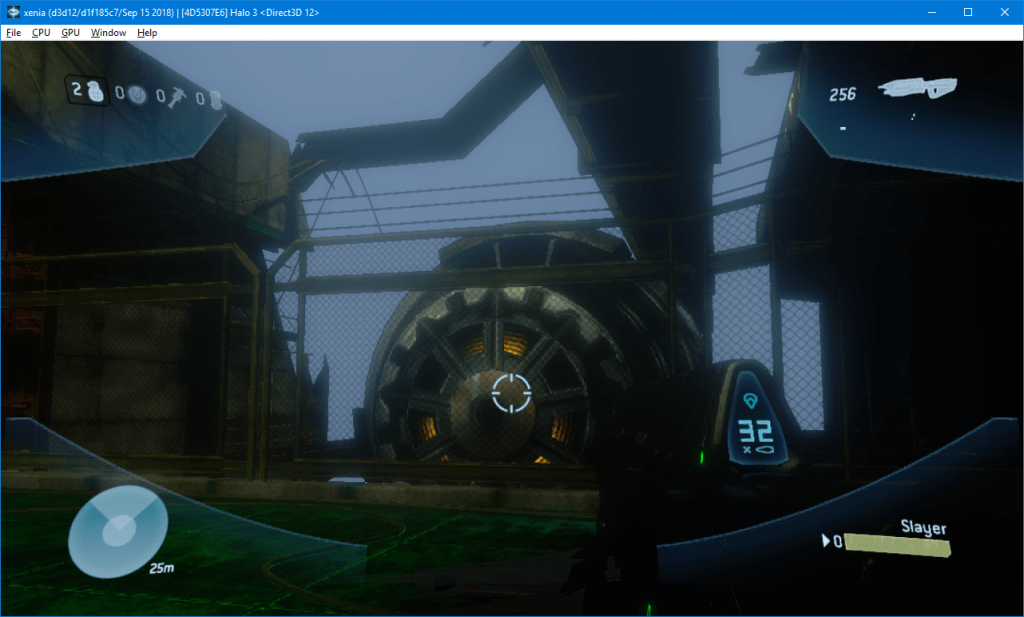 Xenia is another famous Xbox One Emulator that allows you to play any Xbox game on your Windows PC. Interestingly, it keeps receiving newer updates more often, and each update comes with more stability than the previous one. Xenia is a 360 emulator that gives you a wider experience of Xbox games. In addition, it comes with a powerful Xbox to PC converter that helps in emulating games seamlessly.
Right now, Xenia has a collection of more than 50 emulated games in its list and still counting. The emulator is easy to use and very reliable. The installation process is also quite simple. However, unlike the CXBX emulator, Xenia can sometimes be a bit laggy.
3. DXBX Emulator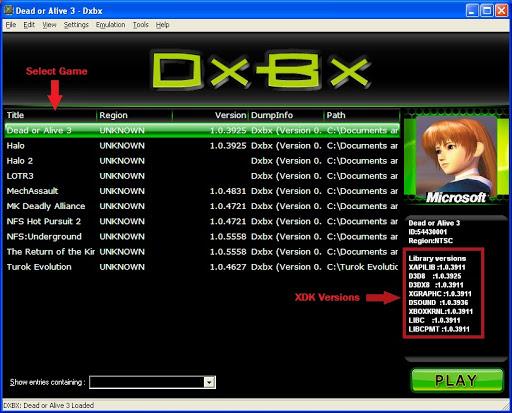 After the CXBX emulator, the DXBX followed the same source code along with more additional features. In other words, it is a refined version of the CXBX emulator that comes with powerful facilities. Although is it basically a
Xbox 360 emulator, it works just fine with Xbox one as well.
The only con is, it works only on 32-bit Windows operating system and not on a 64-bit OS. Apart from that, it features some of the most essentials, such as a powerful symbol detection symbol. Also, the Direct 3D engine comes pre-loaded with this emulator. Hence, you can expect some good grind in the graphical area as well.
4. Xeon Emulator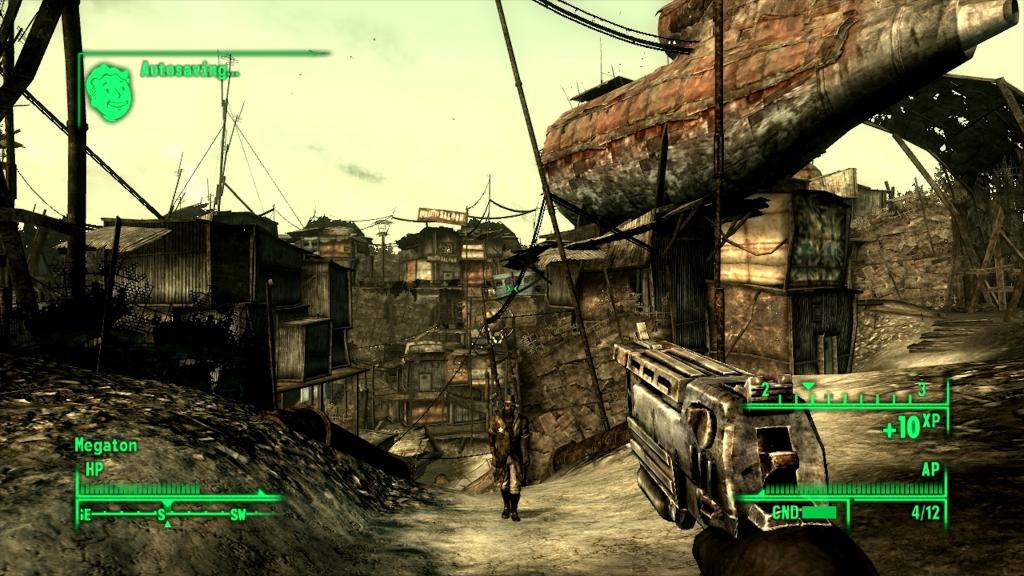 If you are looking to play versatile Xbox games on your PC, the Xeon emulator is probably one of the most recommended options for you. It supports all the games of Xbox One and Xbox 360. It has already been trusted and used by thousands of gamers. The emulator offers a lag-free experience too the users and can run any game almost instantly.
A few of its advantages are that it is available for both Windows as well as Dos operating systems. Additionally, it comes with an instruction guide that tells you how you can emulate and run games on Xeon.
5. Box Emulator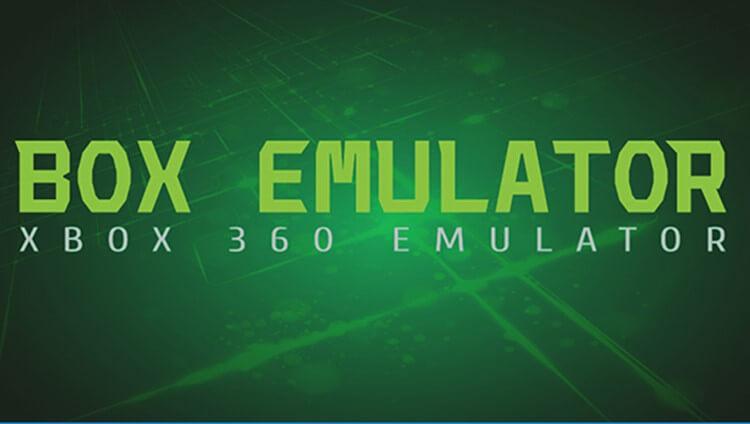 Box Emulator is another Xbox 360 emulator, yet it supports all Xbox One games too. The emulator provides a fast, smooth, and comfortable user experience. One of its perks is its stunning GUI. It lets you play tons of Xbox One games on your PC that too in very high FPS.
Besides, it is really very simple to manage and operate, and millions of users love it for its elegant features. You can download Box emulator for free and play your favorite games on your Windows PC. However, it does not support live games or any pirated content. So make sure you download your stuff from genuine sources only.
6. EX360E Xbox 360 Emulator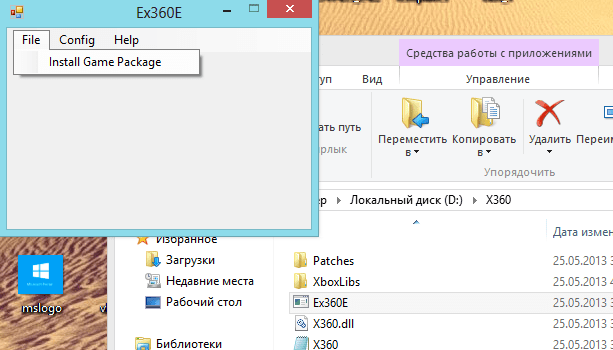 Another robust 360 emulator that again does an awful job with Xbox One games as well. EX360E converts all your Xbox game files into Windows executable ones without the need for a virtual environment. Just like most others on our list, EX360E also offers a fluid-like gaming experience.
Unlike the DXBX emulator, this is only supported in the 64-bit OS, which counts among one of its downsides. Also, it comes with a bit critical UI or can simply say a weird one.
7. VR Box 360 Emulator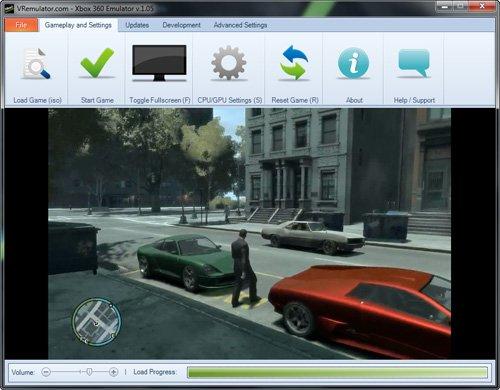 The VR Box is a 360 emulator that gives you a premium gaming experience for free of cost. It lets you do some high-end gaming on Windows without literally slowing your device. Moreover, it is available for Windows XP, 7, 8, and Windows 10 as well. If you want a completely bug-free gaming experience, VR Box 360 Emulator is definitely worth a try.
It comes with many stunning features such as high FPS rating, support for Nvidia and Radeon graphics card, enhanced memory usage, fast loading time, etc. Although VR Box is relatively a new one, it is supported by multiple Windows versions and provides a versatile experience.
8. HackiNations Emulator
The HackiNations Emulator was specifically built to provide a smooth and lag-free experience to its users. It lets you play some of the most popular Xbox One games right on your desktop. You can download it for free from the link below.
Games such as Forza Horizon 3 runs exceptionally well with the HackiNations emulator. Moreover, it also supports different ROMs, various Disc formats, and a USB controller too. However, in order to witness the best Xbox One gaming on your PC, you will require a machine with quite high specifications.
9. PCSX2
PCSX2 is an open-source Xbox One emulator for PC. One of its best parts is it comes for both Windows as well as Linux operating systems. Moreover, it supports a variety of games, so you will never run out of options. In addition, you can use whichever controller you want along with the emulator.
In order to emulate the games, it requires a PC with good specs and a higher processing unit. PCSX2 also supports various external plugins and network gaming too.
10. XQEMU Emulator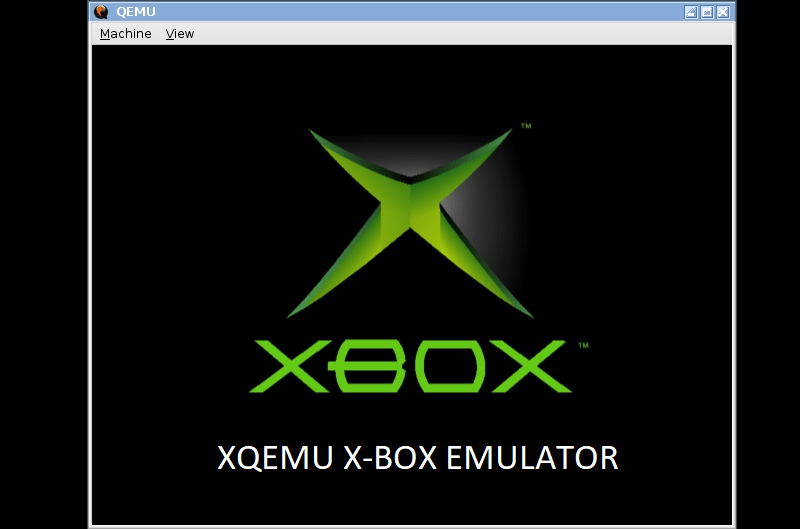 It is an open-source, cross-platform Xbox One emulator that lets you play Xbox games on Windows. If you are looking for something that can even run on a system with low specs, XQEMU is the perfect pick. It is a low-level emulator that works great on any machine.
It comes with a very simple and clean interface, which makes it very beginner-friendly. However, it offers a very limited number of games, so make sure the list contains the one you are looking for.
From Editor's Desk
Every gamer wishes to do console gaming at least once in their life. However, they come pretty expensively, and not all of us can afford that too. Anyways, if you want to taste some of the classy and mindblowing Xbox One games, you can take leverage of these emulators.
They come free of cost yet offer a pleasant environment where you can experience the premium Xbox One games right on your Windows machine.
If you've any thoughts on Top Best Xbox Emulator for PC | Xbox 360 & Xbox One, then feel free to drop in below comment box. Also, please subscribe to our DigitBin YouTube channel for videos tutorials. Cheers!