Looking for Best Web browser for Windows? DigitBin brainstormed the list for you to make the work easy. Download videos and audio from the internet in a single click. No annoying software, converters or extensions, just one button to grab it all. Web browsers are the software that connects you to the internet world. Browsers are the greatest utility tool which helps in accessing the internet. Without a web browser, it will be tough if not impossible, to surf the internet web and access information. It is essential to clear the misconception of a web browser being a search engine.
The essence of this post is to bring to your awareness the best browsers to surf the web. It is hard to imagine a laptop or a PC functioning online without a web browser. The web browser is the best thing to have happened to the internet communities. We tested several web browsers against speed, security, privacy, ease of use, and navigation. Some of the best web browsers, which include popular household names like Firefox, Chrome, and Opera, were selected. A good browser must include the following features;
Fast loading of webpages
Security and protection from Phishing and malicious sites
Add-ons to customize your browsing experience
A customizable interface quite easy to use
And if you are a developer then some built-in developer tools.
Some of the internet browsers that made our list probably are browsers that you may have never heard about. But that doesn't make them less competent than their natural counterparts. Let us look at some of the best web browsers for your Windows Computer PC.
Best Web Browser for Windows PC
Here are the Best Browsers for PC Windows 7/8/8.1/10 to Enjoy the Fast Web Experience
1. Google Chrome
Google Chrome is a Chromium-based browser built by Google. It runs on a powerful Blink Engine. Google Chrome accounted for more than 70% of the global share on desktop browsers. The browser offers you a great level of customization with the help of numerous extensions and add-ons. Most of the Extensions are designed with the view of making it Chrome Web Store Compatible. Extensions are great auxiliary tools to improve the productivity of the browser.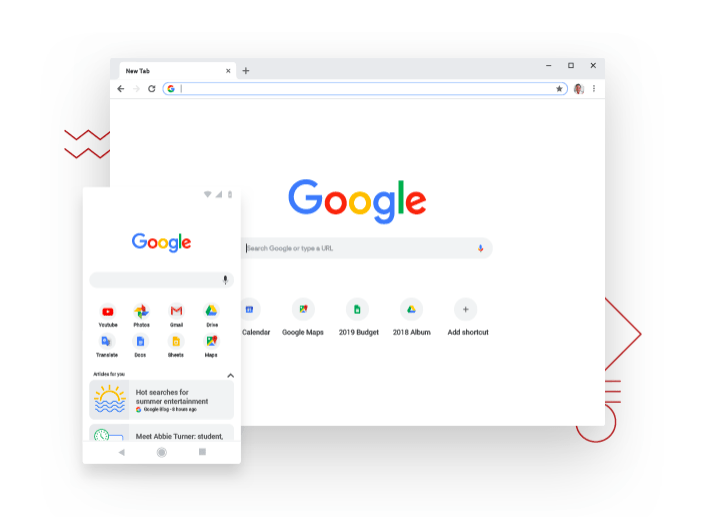 Combined with your Google account, you can sync Google Chrome across several devices to access bookmarks, saved pages, documents in Google Docs, etc. You can navigate quickly and easily to pages you regularly visit by setting favourite pages as icons on your toolbar. Google Chrome also pins the sites you frequently visit to make navigation easier. In terms of security, Google Chrome is not as aggressive as Mozilla in identifying phishing sites. Nevertheless, it blocks sites containing malware from opening and infecting your PC.
Features of Chrome
Powerful Download Manager
Supports large Chrome Extensions
Fast page loading using a modern browser engine
It a has task manager for websites
Visual browsing history
The address bar can function as a search engine
You can re-open websites mistakenly closed
Test new features with the help of Chrome Flags
Bads About Chrome
Slow Javascript Loading
Little poor against phishing and malware protection
Privacy issues and battery consumption
2. Mozilla Firefox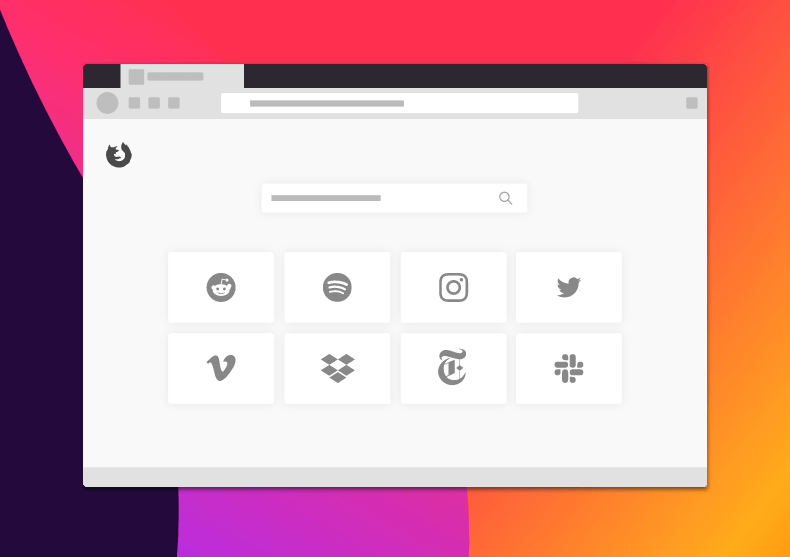 Mozilla Firefox is one of the best web browsers. Firefox uses its own Gecko engine to fast render web pages. The web tool loads page pretty quickly. It is compatible with all other platforms like Mac OS, Android, Linux and iOS. This gives you the advantage of synchronizing your history, bookmarks, settings, and search history across multiple platforms. This makes it easy to change your device or migrate to other OS. For the variant lovers, Mozilla has other variants like the Developer and the Quantum version, each with its strong points. Firefox also features some of the powerful design features along with a private browsing and offline reading mode. It's as fast as Chrome and has better privacy controls.
Features of Firefox
Safe and Secure with modern encryption software
Tracking Protection to blocks parts of pages
Stronger Phishing and malware protection
Enhanced customization with add-ons manager
A better and faster download manager
Improved and smart bookmarks
An enhanced incognito browsing experience
Bads  About Firefox
You won't get Live support on Firefox
Struggle Loading HTML5
Consumes device memory
3. Opera Browser
The list would be incomplete without the mention of Opera. The age-old browser which powered java backed feature phones also for sure has a place for the windows system. The tool has all the features which you expect from a full-featured browser. You get download manager, addon-support, fast page loading (Blink Engine), privacy and security, all this with a clean interface and smooth page loading.
Opera browser works similar to Google Chrome, but it has a customizable sidebar where you can create shortcuts to favourite sites, emails and chat platforms. You can hide the sidebar from view if you feel it is obstructing your view of web pages. The Opera helps in loading the pages quickly with its server-side compression technology which helps in reducing the load time by compressing the site elements.
Features of Opera
It has a battery saver feature
A pop-out videos feature
It has a customizable keyboard shortcut
Add-on support
Bads About Opera
You may find it difficult accessing older and outdated websites using Opera browsers
It may not load all elements properly
4. Microsoft Edge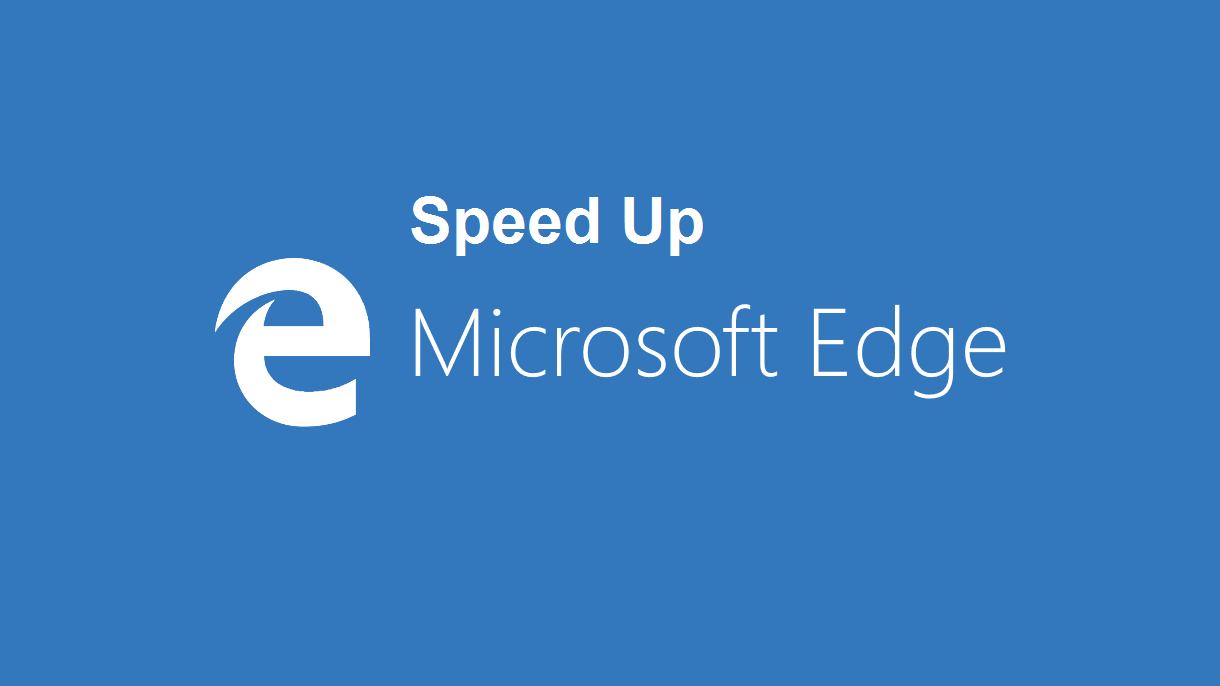 The Microsoft Edge browser is a replacement for Microsoft's Internet Explorer on older versions of Windows OS. Microsoft Edge is faster, and it uses a lot less power and system resources compared with Google Chrome. This feature makes it more desirable on laptops and older PCs. In terms of security, Microsoft edge can detect Phishing and, block sites with malware from infecting your computer.
Microsoft Edge Browser is found it to be pretty fast in our test. The Edge surprisingly does not use EdgeHTML engine to load pages but instead uses Chrome's Blink engine and V8. The performance of the application is very good and the pages do load quite quickly. The interface is similar to Chrome. Microsoft Edge provides a seamless browsing experience by syncing the content and data across the devices. You get extension support from Microsoft store to enhance the productivity of the browser.
Features of Edge
Fast page loading speed
It has a new web not feature
Personalized newsfeed
A built-in Cortana assistance
Privacy priority
Advanced reading features
Bads About Opera
You can enjoy compatibility with Android and iOS, but not with Windows versions older than Windows 10
Microsoft Edge browser does not have as many browser extensions and add-ons
5. Brave Browser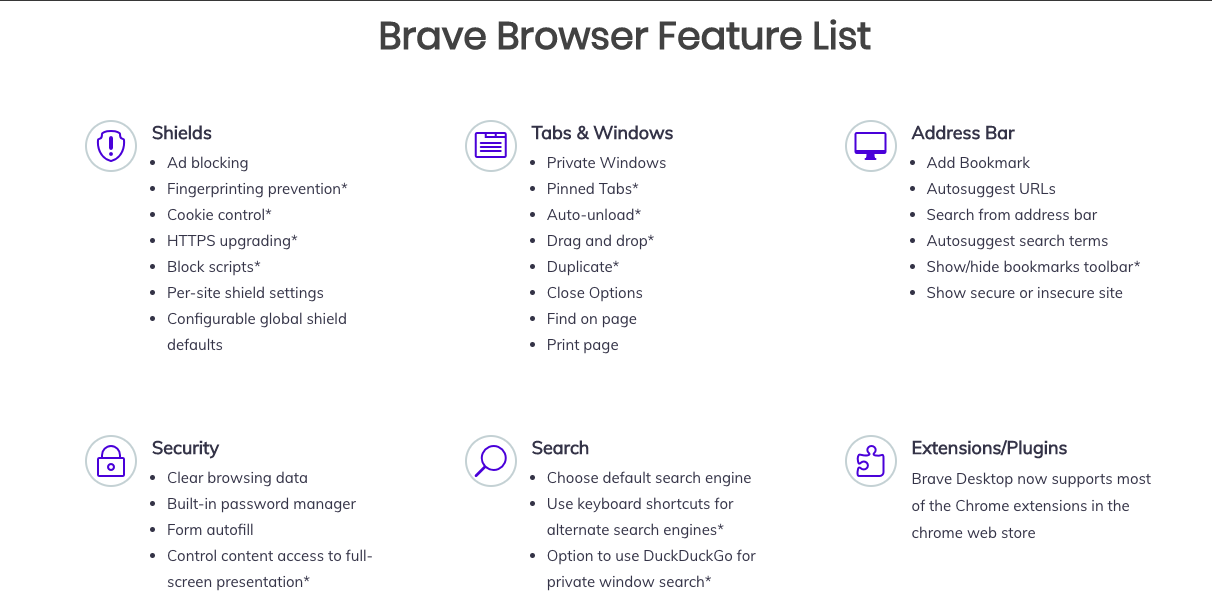 Brave browser is a preferred choice for you if you worry much about your privacy and security while online. It has an inbuilt ad-blocker, and by default, it blocks cookies, Phishing, and malicious sites. When using Brave browser, you have the advanced option of enabling the 'HTTPS Everywhere' and the 'Prevent browser fingerprinting' option to protect you from trackers. The Brave gives a very clean and uncluttered browsing experience. It is built on Chromium and runs on a powerful web engine so you can expect quick page loads and smooth interface.
Features of Brave
It loads web pages fast
Comes with a built-in ad blocker
Excellent for protecting against phishing and malware attacks
Customizable shield settings
Built-in cryptocurrency wallet
Bads About Brave
Updating process on Windows 10 is not yet simplified
Ad-sponsored sites may not work well on Brave browser.
6. Torch Browser
The torch is a Chromium-based browser with features which can make your browsing more easier without any need to install any additional software plugins. The browser comes with a media grabber which allows you to download videos and audio from the web with a single click. You do not need any software or extensions. The Browser cames with a Torrent Manager for faster media download and file management. It also comes with a video player which can play the videos parallelly with the file download. You also get multiple utility software like free music, games, themes and more. If you are looking to make browsing more fun and interactive than Torch is the choice.
Goods About Torch
Download Accelerator
Drag & Drop feature to search the web for relevant info
Facebook Theme Designs
Built-in Downloader and Torrent Manager
Based on Chromium and Supports Chrome Store
Bads About Torch
Lower rate of updates compared to Chrome
7. Vivaldi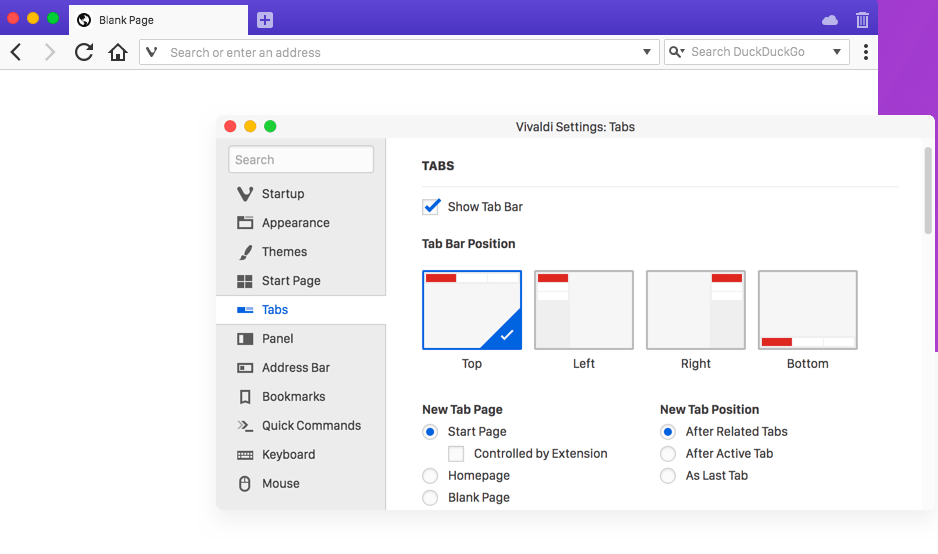 Vivaldi is a chromium-based web browser created in 2016. The browser is similar to the Opera browser, but it with a lot more add-on from the Chrome Web store. In addition, Vivaldi's focus is more on giving users a high degree of customizability. Its customization level is incomparable with other browsers. The browser is based on Chromium so you get all good browsing speeds. What makes the browser special are the features which make it a very complementing alternative to other chromium-based browsers.
Vivaldi comes with an adaptive interface lets you adjust the position, size and appearance of the browser's UI elements. An arsenal of built-in tools like Notes, Image Properties and more give you advanced functionality without sacrificing performance. You tweak and tune every part of the browser to create your own unique experience.
Features of Vivaldi
Quick commands using the F2 key
Unique features give you full control of how you group and display browser tabs.
Speed dial for browsing smartly
Fast-forward and rewind navigation buttons
Web panel feature
Save web pages for future viewing
Customizable GUI
Bads About Vivaldi
Using Vivaldi might be a bit confusing for the first time.
8. Tor Browser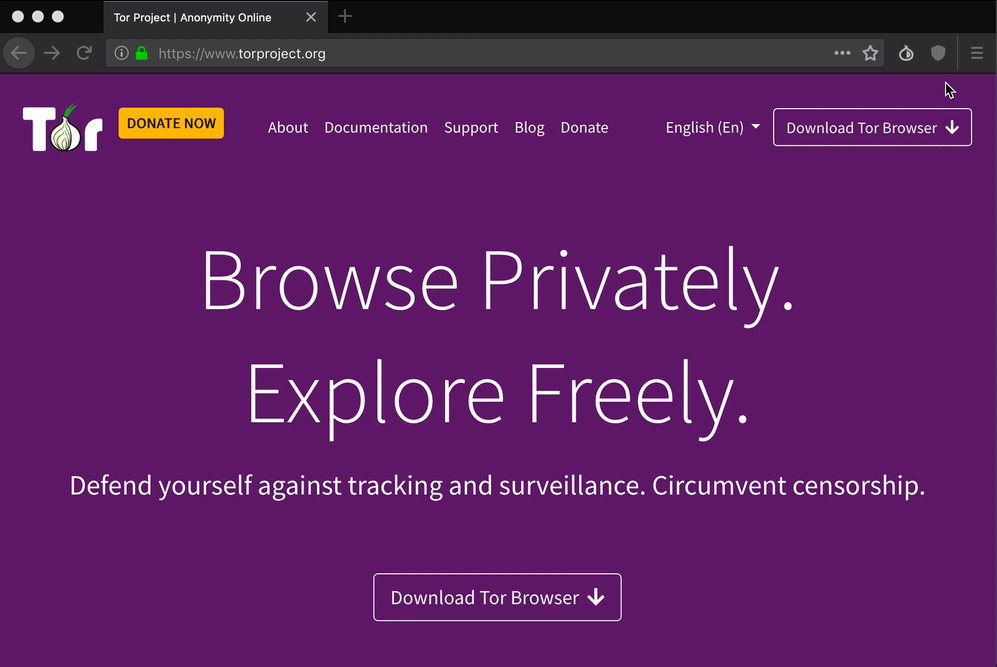 Tor browser is a browser similar to Firefox, but it is much associated with the dark web. Tor passes your data traffic through several nodes spread across the world, making it difficult for your identity online to be exposed. This feature makes the Tor browser the most preferred browser in terms of privacy and security.
Tor encrypts and hides your https web activities by using a number of different anonymously connected TOR web servers thus not leaving any a trace of your web activity. The ISP cannot look into the TOR browser but they can only know your data usage. If you wish to keep your web activity away from the world than Orfox browser is the best option to go for.
Features of Tor Browser
The strong data encryption feature
Automatic data decryption at the receiver's end
Makes users anonymous
Can access locked websites
Bads About Tor
It is slow in loading webpages due to the several security nodes your data has to pass through.
9. UC Browser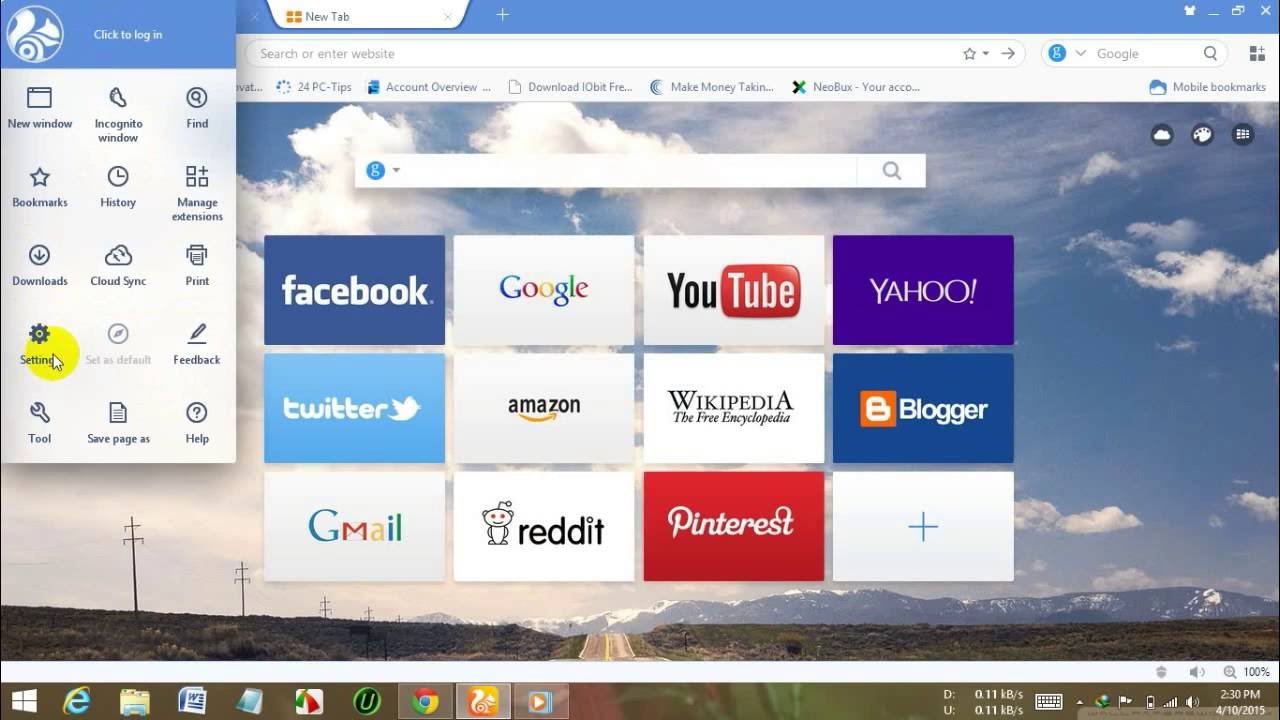 If you love UC Browser on mobile than you can have the same experience on your PC. You get all the popular features on UC Browser for Windows. The software comes with the fast page loading, dedicated download manager, custom video player and video downloader. It has some of the very best features which you expect from such kind of tool. It will give you the vibes of mobile browsing with a pinch of the desktop experience. If you are a fan of UC Browser then you can surely give it a try.
Features of UC
Navigation Cards
Fast Browsing
Smart Downloading
Video Player and Downloader
Incognito Browsing
Night Mode
Data Saving
Bads About UC
No Add-on or extension support
Some sites with a number of JS and HTML5 may cause loading issues.
10. Yandex Browser
Yandex browser is a Chrome-based web browser which runs on Blink Engine. It is a freeware web tool developed by the Russian web search corporation The browser checks webpage security with the Yandex security system and checks downloaded files with Kaspersky anti-virus.
The browser also uses Opera Software's Turbo technology to speed web browsing on slow connections. The software comes with some powerful security protocols which include DNScrypt, data protection while saving payment and password with DNS Spoofing. You also get protection over weak Wi-Fi and encrypts the data over HTTP sites.
Features of Yandex
Open-source based on Blink Engine
Privacy and security with real-time page scan
Fast page loading with Opera's Turbo technology
11. Maxthon
Maxthon is another cloud-based App which reduces the load on the App by implementing server-side compression. The App also won 'Best Browser' award. The App helps in curbing data consumption by optimising the image sizes on the web pages. The tool renders pages very fast by removing the render-blocking JavaScripts. The Maxthon has a memo book to write notes, inbuilt Adblocker, Password Manager, multi-linguistic support, night mode viewing and more. Max is a very reliable browser to go for.
Features of Maxthon
Cloud Push, Cloud Share, Cloud Download, Cloud Sync
Reader Mode, AutoFill, Ad Hunter
Source Sniffer: Extract all photos, embedded videos and audio files from a web page and download them.
Do Not Track – privacy from ad networks and beacons
Google Safe Browsing
12. Midori
Midori is a free and open-source lightweight web browser which runs on WebKit rendering engine developed by Apple. WebKit Engine also powers apples own Safari Browser, so you can expect great speeds, quick page rendering and faster loading. It GTK+ 2 or GTK+ 3 for the interface. It is basically a private browser which eliminates all the trackers and ads. The browser works across multiple platforms offering cloud sync and bookmark sharing keeping your work up-to-date. A simple yet powerful browser which does most of your work without consuming your Windows Power.
Goods About Midori
Simple, Lite, Clean and Uncluttered Interface
Runs on Apple WebKit Engine
Faster Page Loads without putting much pressure on PC
Built-in VPN, Adblock, HTML5 Support
User scripts and user styles support
Bads About Midori
Absence of Process isolation
A low number of Extensions
13. Falkon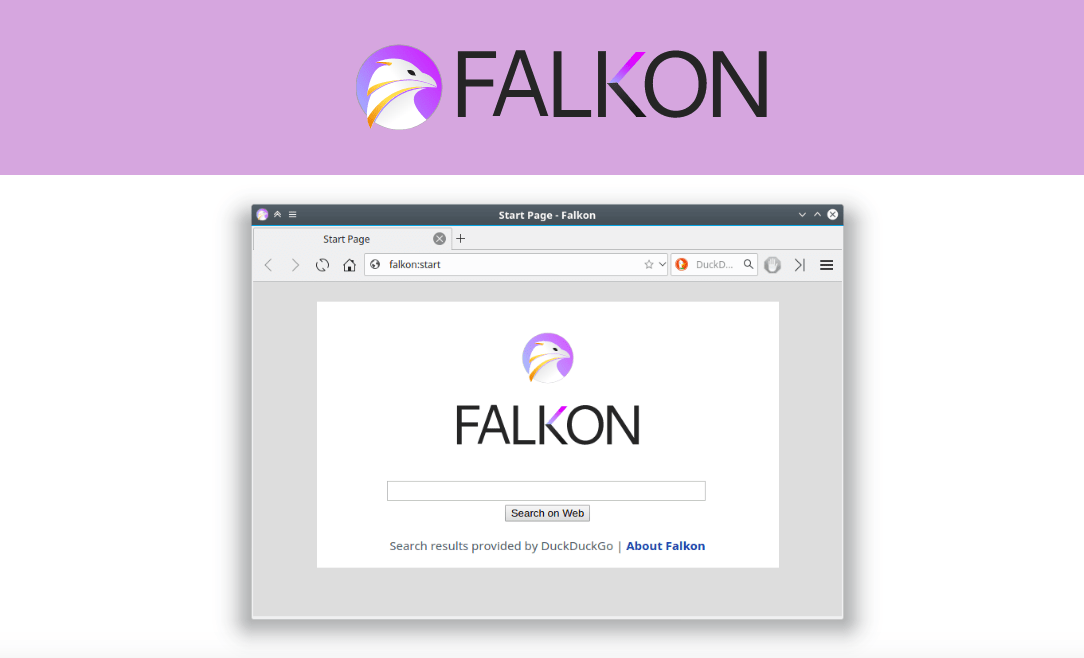 Falkon is a free and open-source web browser. It is built on the Qt WebEngine which is a wrapper for the Chromium browser core. Falkon is a KDE web browser using QtWebEngine rendering engine, previously known as QupZilla. It aims to be a lightweight web browser available through all major platforms. This project has been originally started only for educational purposes. But from its start, Falkon has grown into a feature-rich browser. Falkon has all standard functions you expect from a web browser. It includes bookmarks, history (both also in sidebar) and tabs. Above that, it has by default enabled blocking ads with a built-in AdBlock plugin.
Features of Falkon
Integration of history, web feeds and bookmarks
Ability to take a screenshot of the entire page
Opera-like "Speed dial" home page.
Offers a built-in AdBlock.
14. Avast Secure Browser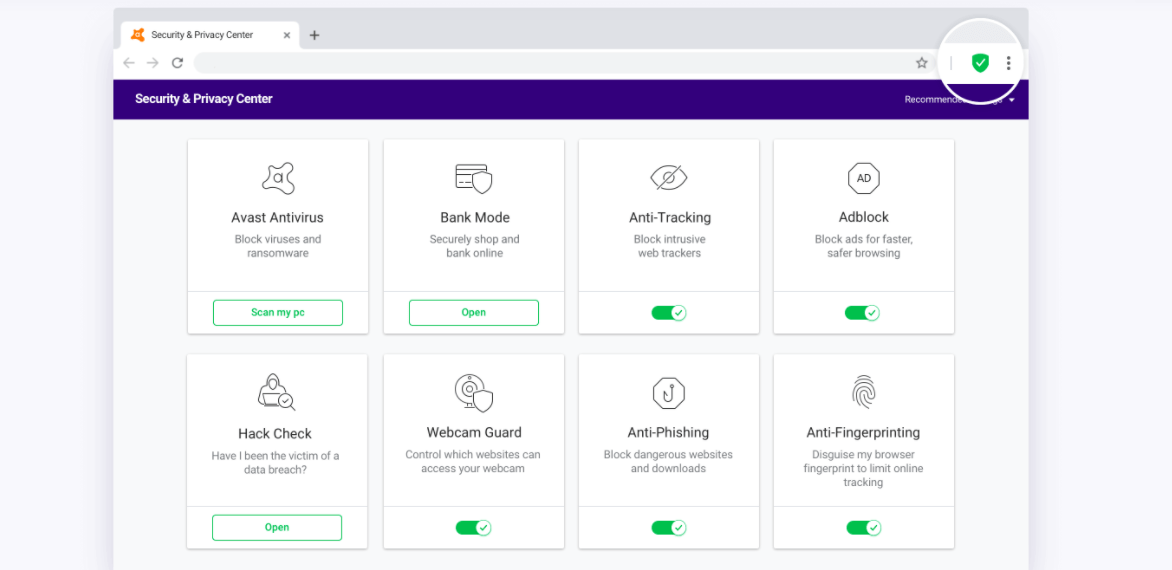 Avast Secure Browser is a Chromium Based Privacy Browser Developed by Avast. You get built-in Ad-Blocker which helps improve site loading by blocking all Ads Scripts. You will also get Banking Mode to protect yourself from potentially hijacked host or network. Bank Mode automatically activates when it detects that the user has reached a banking website or a payment page. The Browser also has Password Manager, Anti-Phishing and other privacy Features to Protect your data from the online breach. It also forces the websites to use TSL on supported websites for encryption to secure your data. Avast Secure Browser also blocks the user from accessing known malicious webpages and extensions
Features of Avast Browser
Ad Block
Bank Mode
Password Manager
Video Downloader
Anti-tracking and anti-fingerprinting
Anti-Phishing
Frequently Asked Questions (F.A.Q)
Which is the Best Browser for Windows 10?
The Native Edge Browser is good enough for Windows 10, running on Chromium build it is as fast as Chrome and supports all the extensions. Also, you get more privacy options from Microsft to safeguard your data. Chrome and Mozilla are also great browser options.
Which is the Best Browser in Terms of Bulti-in Utility Tools?
Mozilla will outnumber other browsers when it comes to having utility tools to perform quick actions on the browser.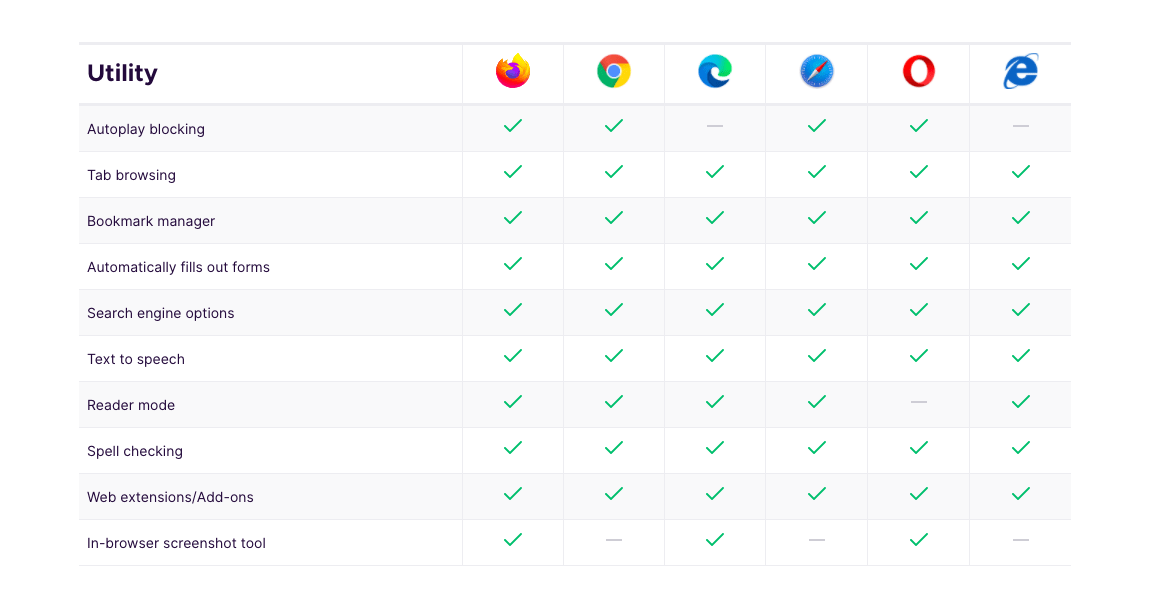 Which is Best Browser for Fast File Downloads?
Chrome, Mozilla and UC Browser can do the trick. UC Browser speeds up the downloads using its native download booster. It gives great speeds even with concurrent downloads. Chrome also is good and offers blazing downloads of videos and other files.
What is the Best Browser for macOS?
Safari Browser is the best and safest browser for macOS. It runs on its own WebKit Engine which is super fast, loads and downloads content at good speeds. Chrome is also a great option offering a number of customisation options.
What are Best Lite Browsers for Windows?
Midori is the best lightweight browser which is suitable for PC with low configurations. There is also UR Browser and Lynx Browser you can try.
Conclusion: Browsing experience differs with many browsers. Getting the most out of a browser depends on your needs.
The browsers reviewed combine these features to a varying degree to narrow your choice down to your preferences. You can pick a browser with more privacy and security feature or a browser that focuses on speed without necessarily compromising your privacy and security online.
If you've any thoughts on Best Browser for Windows for Faster Web, then feel free to drop in below comment box. Also, please subscribe to our DigitBin YouTube channel for videos tutorials. Cheers!