Millions of people use their free time playing games and Android is a platform where the world's most users are found. Today people work hard all day to keep running their stomach, they somehow find free time, free time generally means games or fun. There are several free games on Android which you can play but there are also paid games which are worth the play. Some games are expensive while some are for a mediocre price. We will be listing some of the best-paid games for Android mobiles.
Modern games are mainly designed with rich gameplay and beautiful graphics and gamers wish to play the favourite game of their category according to their interest. Today, we have brought you a variety of paid games from different categories such as a puzzle, action, adventure, strategy, racing, sports, etc. If you focus on that some games let you learn a lot, there are some strategy related games where we have to apply some strategy to defeat our enemy, you have to wait for the right situation to apply the tactics.
This increases our personality, patience and ability to control our angriness. Entertainment along with hard work is the right of every person, playing games has become a common practice nowadays which helps to relax your mind and body. A limited game playing can make your personality even stronger and your mind like a skilled player. It can make you agile and fast because your attention and your enthusiasm are focused on your floor while playing games, which is the highest quality of a professional player and enthusiasm awakens in the mind tired after working throughout the day. So let's not take your more precious time and take you to the list of top best-paid games below.
Best Paid Games for Android
1. Need For Speed: Most Wanted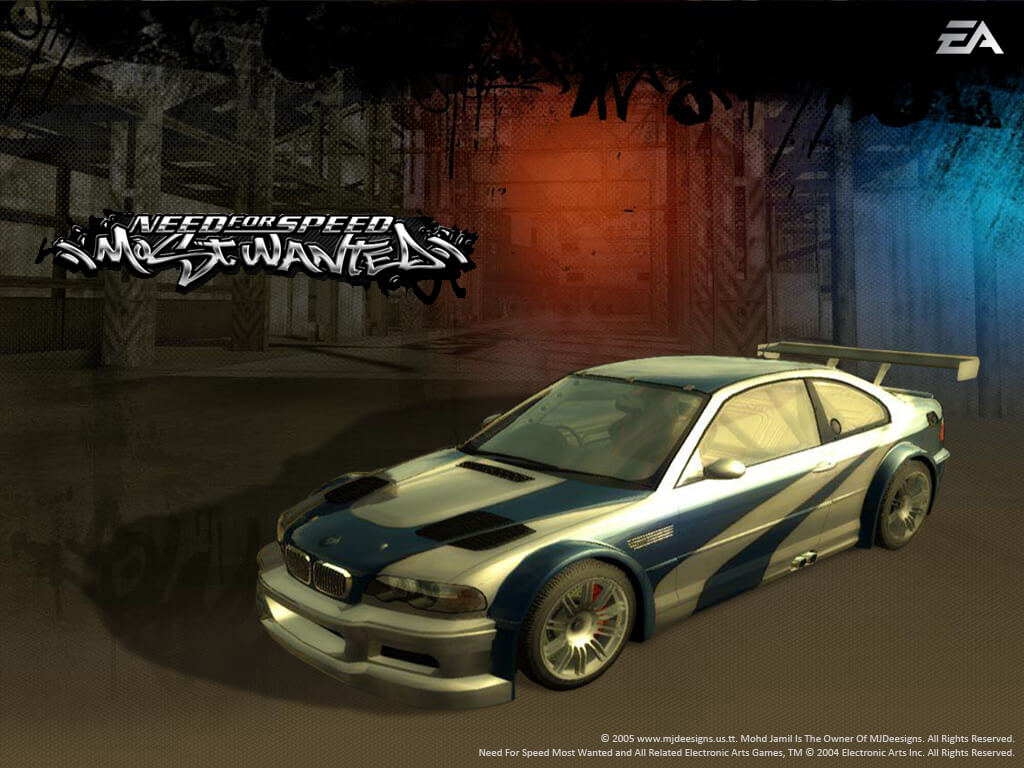 It is considered to be the best racing game designed with beautiful graphics and published by Electronic Arts. Here you will get the experience of racing with the world's 40 fastest cars and with that, you can customize them according to your wish. In this game, you have to earn speed points if you want to unlock new cars. You take the experience of racing in various areas and using a boost, you can increase your speed for being able to leave your enemy behind.
This game is designed with attractive cars as well as has rich gameplay. You are also awarded with various different prizes for winning the race. You will get the experience of racing with many popular cars like Porsche 911 Carrera S, SRT Viper GTS, and Hummer H1 Alpha. You can challenge any of your friends and take part in the race with him, you have to control your speed and use your full strength to win. So without losing time become a part of the race and develop yourself as the best racer, race on different missions and take the opportunity to play on different types of tracks.
2. Grand Theft Auto: San Andreas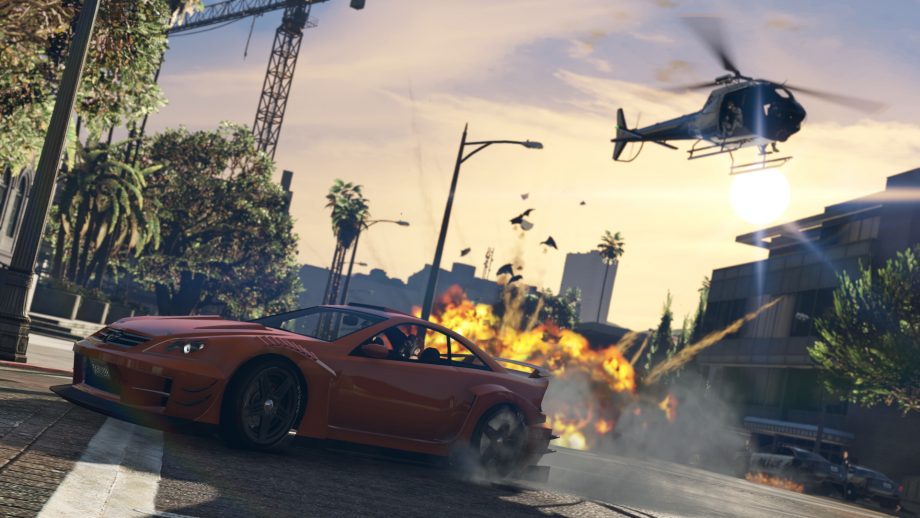 Structured similarly to the previous two games, Grand Theft Auto: San Andreas is an action-adventure game with role-playing and stealth elements. The core gameplay is similar to previous giving the gamer open-world environment to roam around by walk or vehicles. On foot, the player's character is capable of walking, running, sprinting, swimming, climbing and jumping as well as using weapons. The player can drive a variety of vehicles, including 4 wheeler automobiles, buses, water vehicles, flying vehicles, trains, tanks, and bikes. The objective is to complete missions to progress forward in the game. The missions give you an adrenaline rush with all the crime world elements and modern weapons.
One of the best and world-famous action games published by Rockstar Game which you have been playing since your childhood. Using your mind properly, you have to cross the difficult missions. You also drive a lot of cars, bikes, helicopters, ships or trains. In this game, you live your life like a real-life hero and try to keep yourself alive by keeping your health balanced. Graphics has been designed with great beauty where you get the feeling of living a real life.
3. Minecraft – Pocket Edition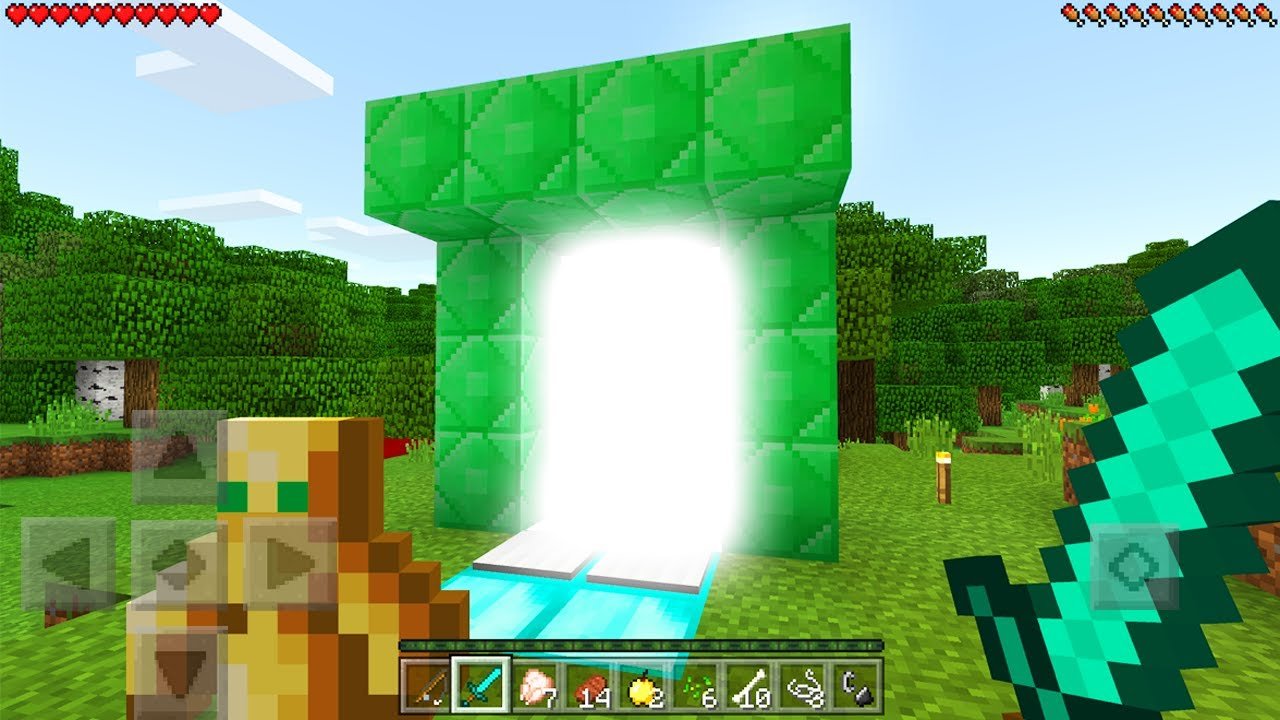 It is the most popular casual arcade game which allows you to build different buildings for the simplest construction work. The game offers four modes of gameplay namely Hardcore, Creativity, Survival, and Adventure. In creative mode, you can create limited structures by your imagination and be able to build the buildings and skyscrapers you want. You have to face a variety of difficulties if you step into adventure mode.
Here you have to defend yourself by being armed with weapons or defending you by pillagers with your shield. You can play this game with your friends on PC, mobile, and console. You are able to create almost anything you want and given the freedom to explore and create a world of your own. The gameplay of the game is designed with very unique and difficult levels so that there is no decrease in your addiction while playing it, here you are given the option of multiplayer, so you enjoy playing this game even in a team.
17. Hitman Sniper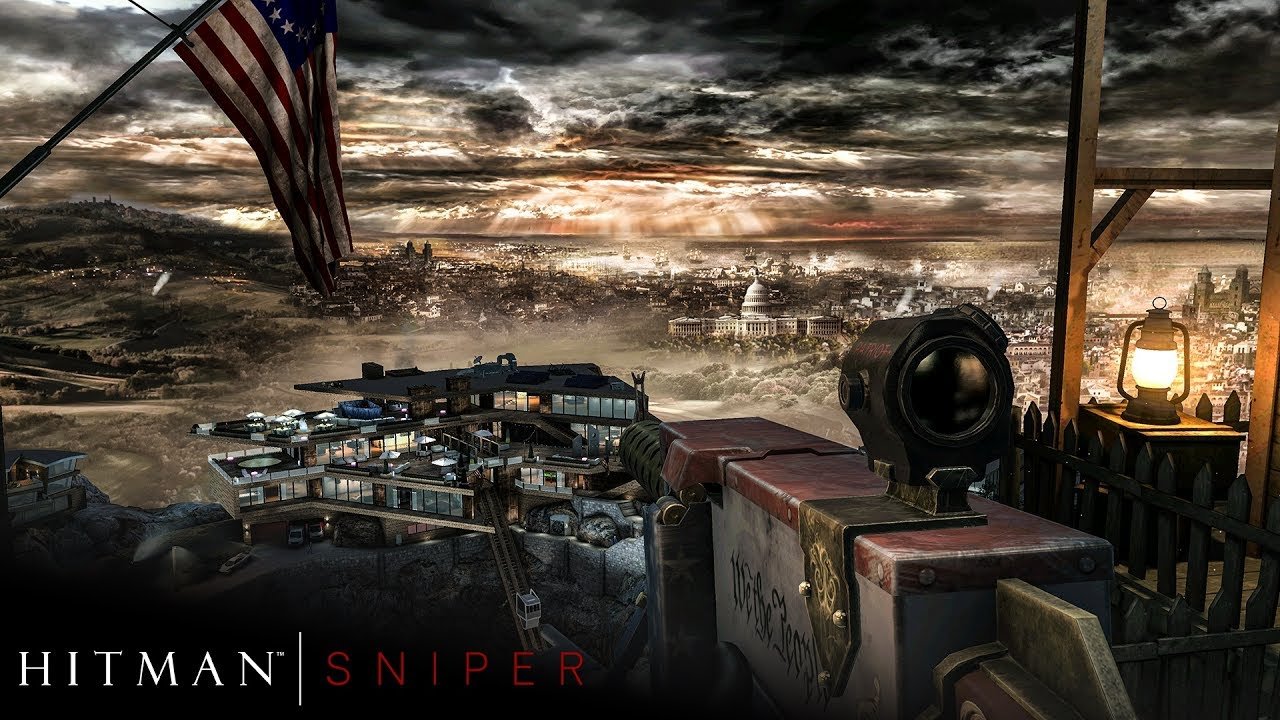 Agent 47 has come knocking on your doors, and in style! The popular PC franchise game has recently made its way over to the smartphone world and has left everyone impressed with its sheer gameplay and breath-taking graphics. It's not like any other FPS game in which enemies are constantly approaching you and you're stuck in a never-ending killing spree. This game is all about precision and patience.
You get the opportunity to fulfil your desire to become a sniper, there are many missions waiting for you, where you are given targets on which you have to focus and aim. Various different types of rifles are given, some rifles are unlocked in this game and some are locked, you need to cross the level in order to unlock them, as you complete the mission, your level increases and a lot of rifles and their bullets are unlocked. The aim is to kill the target by one bullet hit.
You have to carefully target your enemy. By aiming at his head, and as soon as you fire, the bullet directly hits your enemy's head and he dies at the same time. There are a lot of missions in this game, whose difficulty increases gradually, so if you want to have the experience of being a sniper in life, then by playing this game you can give yourself a chance to become a virtual sniper. The game has more than 150 missions and 10 different types of contracts.
5. Monument Valley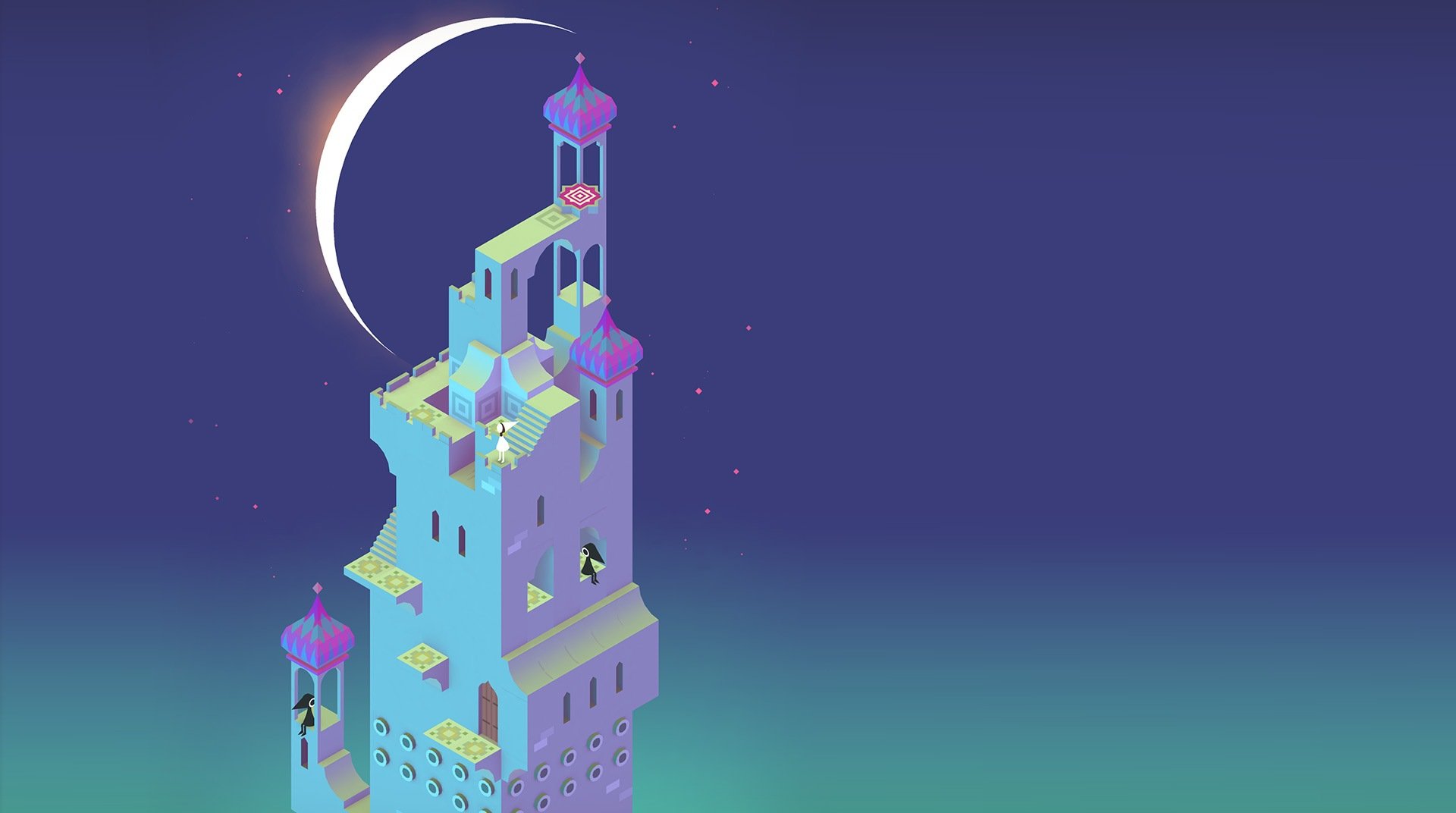 Monument Valley is perhaps the best indie- puzzle game for Android. You play as princess Ida and go through many different kinds of optical illusions, virtual 3D objects. To complete each level, you will have to manipulate these objects in the best possible manner so that it churns out a hidden path. The entire game is present in an isometric view. Each world consists of 10 different kinds of levels, and each level consists of different central mechanics, moving pillars and walls.
Welcome to a unique and beautiful puzzle game where you have to help a detained princess. This princess has accidentally fallen into a different world and she has a variety of tricky puzzles to reach her home. Princess needs your help to find a way through here, here you have to use your intelligence to take the princess out of the locked rooms and the secret gates. To be used, you have to turn on various towers and bridges with your understanding by customizing them in the right direction so that they can give you the way.
Here you will need a key to get the next secret doors and that key is only available to you when you solve unique riddles. you have to solve these riddles using your brain and one by one the secret door. Here the princess needs you to reach her home and with the help of some helpful pictures, you may be able to solve the riddles. So let's use our wisdom and strategy to come and help the princess in this great puzzle game.
6. Bike Race Pro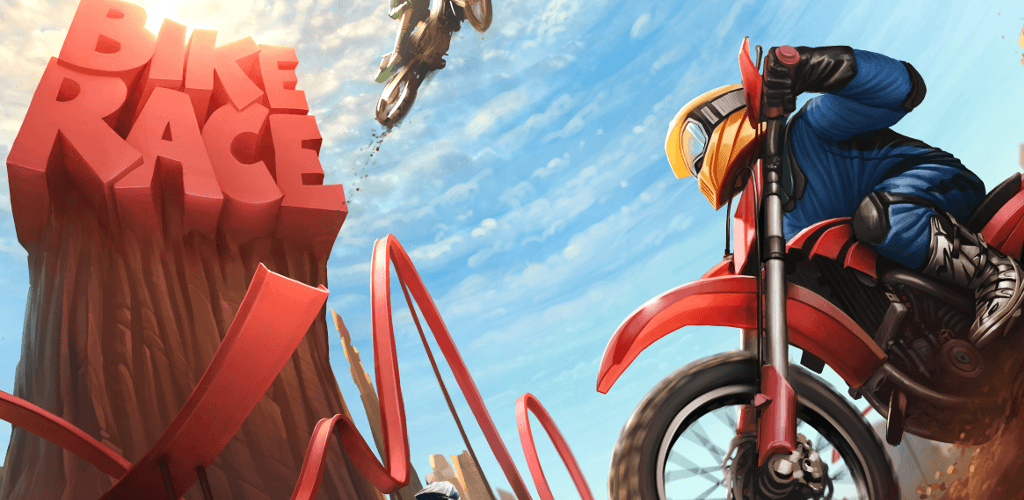 Nowadays most people are interested in playing racing games and keeping this in mind, Bike Race Pro has brought you the opportunity to do amazing stunts as well as exciting racing. Here you have to face different types of difficulties, your amazing stunts have to show up on your high-speed racing bike. You can take training in the initial stages with a scooter and cycle also. Here you will get the chance to race in 14 exciting and amazing worlds, which will include 128 tracks.
You can take part in the race using your favourite bike and increase the race by touching your screen. You get the experience of racing on 16 different bikes. The controls of this game are easy and simple so that you can easily perform your stunts. Here you are awarded a prize given your best performance, which you can use to unlock more new challenges or achievements. There is also a multiplayer mode where you can play a tournament. You can also race by participating in duel competition and the graphics and sound quality of this game are crystal clear.
7. The Room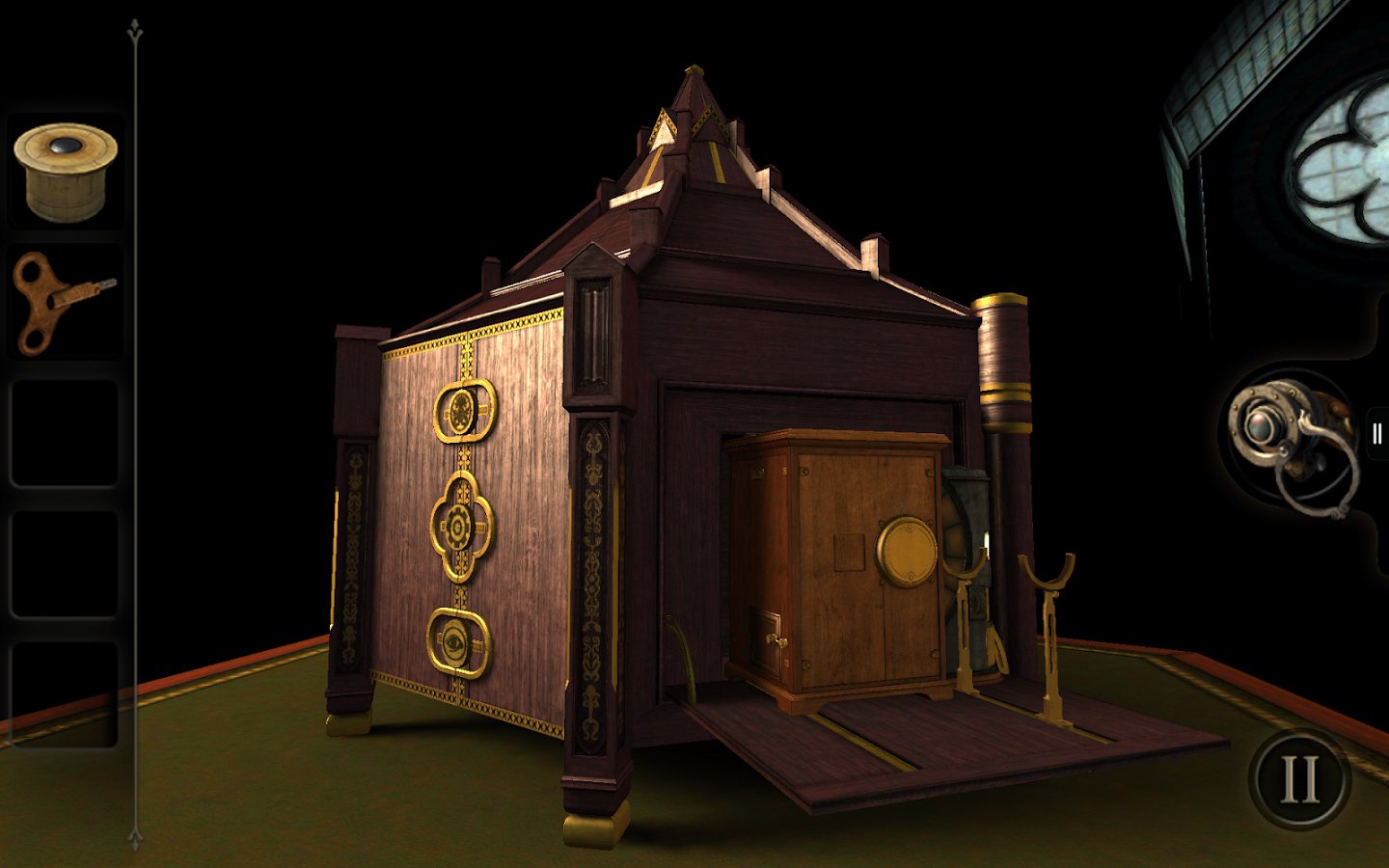 The Room franchise is one of the oldest and most challenging puzzle game on Android. There are a total of 4 games in this series and all of them are three-dimensional in nature. Each room holds a single level and your task is to solve the series of puzzles, each connected in some way or the other. You could take the help of clues and mechanisms to unlock the complex puzzle boxes. With each box that you unlock, you get new clues and components that will help you in the succeeding levels.
Welcome to a beautiful dark 3D world where you are going to set a world with a variety of riddles. In this game, you have to solve the fun and mystery riddles here. The riddles themselves are hidden in mystery You are looking for happiness without fear, enter the world of mystery and proceed to solve these wonderful riddles. In any way, you have to reach your destination using your brain and strategy. You have to bring a belief in your mind that you are the only one who is able to solve these difficult situations and riddles only then you will be able to move forward in this game.
Also do not allow yourself to be proved weak at any point and you have to understand this by looking at all the puzzles coming between your destination, what is there that is preventing you from going ahead, here you are given the opportunity to experience a variety of new positions where you will get different tactile puzzles which you will have to explore. Here you will be given much-hidden clues, with the help of which you have to move towards your destination, in this game you will also find many quests on the way, which you have to solve with your understanding. Let us enter this mysterious world and give proof of our understanding.
8. Modern Combat 4: Zero Hour
The game combines all the elements from COD making it a best action shooting games for Android. The game includes quality graphics that increase your interest. The game is controlled using virtual buttons on-screen; a virtual control stick is used for movement, while aiming is achieved by swiping on the touchscreen, Gyroscopic controls are also featured.  The story is to save humanity and to stop the world war and nuclear war, the chance is now left with few soldiers. You are equipped with special types of weapons and you give a befitting reply to every single enemy attack with your military force.
In this game, your control of weapons is very simple and let's focus on shooting your enemy's head in this game. The sound effects and graphics have been made so great that you can play this game continuously for many hours without any difficulty. You can enjoy playing with a group of terrorists surrounding you and you have to go to your destination with your bravery. While testing your courage and facing every challenge you have to face your enemy. This is also your main duty to kill your enemy and terrorist to win in this game.
9. Fruit Ninja Classic
Fruit Ninja Origins - FRUIT FIGHT!
Welcome to a very exciting arcade game. Here, several types of fruits will be revealed to you on your screen simultaneously and they will be tossed in such a way that you have to cut them before it disappears from the screen. Fruits you cut are good for you and it increases your score. If you are not able to cut those fruits in time, then it will be your negative point. This game is considered to be very exciting and is considered to be the best mug game to check the presence of mind.
In this game, you should not be focused for a moment anywhere else, because the bunch of fruit appears in a very unique way. It has been designed that there will never be a single fruit coming on the screen at the same time, so you should focus your attention on the screen while keeping your understanding and mind sharp. If a bunch of fruits comes in front of you, there are many types of bombs in between them. You only have to cut the fruits. If you accidentally cut the bomb, then your level ends at the same time and you out of play.
10. Shadow Fight 2 Special Edition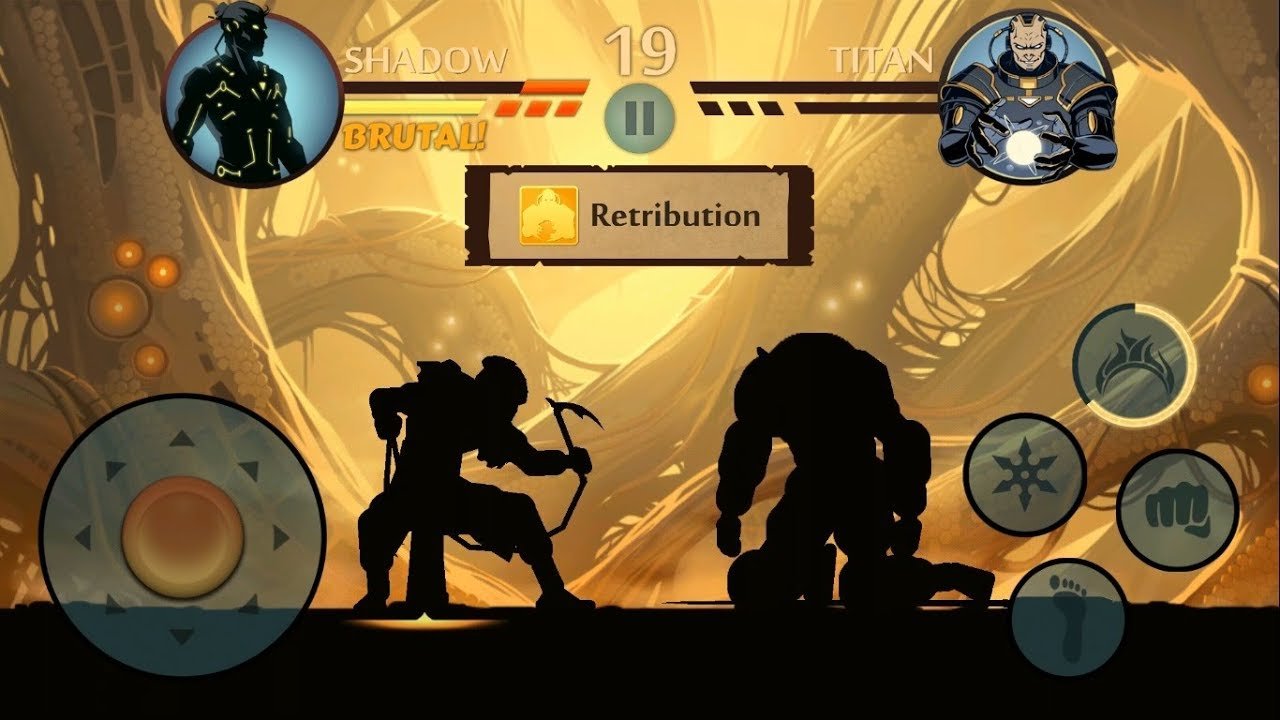 A role-playing martial arts-based action game which gives you a complete feel of a perfect blend of RPG and classical Fighting. Fight the enemy bosses, win gold and buy stuff to upgrade your armoury. The game has some cool mixture of 2D animation and clean graphics. You can even upgrade your power, swords, nunchaku etc. Players must win the majority of 3 matches against computer-controlled opponents.
Demonstrate your skills in this beautifully designed action game and conquer your enemy like a warrior. In this game, you have to prepare a group of weapons and fight with the enemy till your last breath. You use your power to attack your enemy continuously and as you attack him, his power decreases and your last strong blow kills your enemy to win the game. The animation and beautiful graphics here increase your curiosity even more. You will witness hundreds of weapons which you will face with the enemy on the battlefield.
11. Card Counter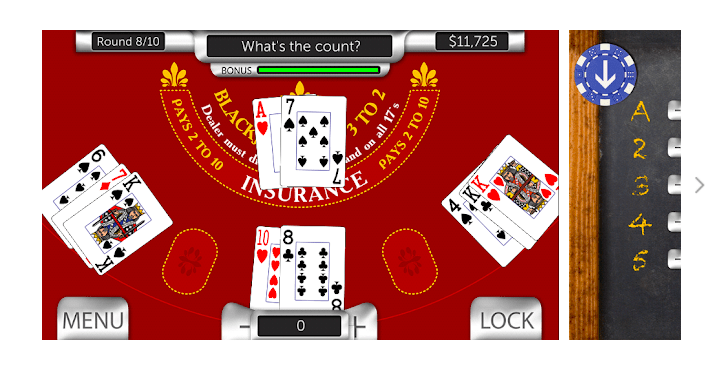 Card Counter is a beautifully designed casino game published by TMSoft for game lovers. It is a card game based on counting technique that is considered the best to be played for a strategy. In this game, you have to guess what the next card will be. It also tells you how many cards you have left, you have to show your understanding. To improve your skills in this game, you can choose any game mode of your choice such as an easy, medium, expert, hard, tutorial.
The game is optimized for the HD version on all types of tablets and Android smartphones. Considering your eagerness, Oscar Santana has been voiced in Big O & Dukes and Mike O'Meara shows. You have to win this game with your mind and win various different prizes using a card count with a guess. This has been considered the world-famous casino card counting game because the game's pro features are very interesting.
12. Rayman Jungle Run
Rayman Jungle Run - New Update trailer Android [UK]
It is an action game filled with beautiful visuals and entertainment, here you have to wipe out your enemy by running at a high speed to unlock your Ability and Land of Dead Levels. Looking at the pictures and vegetation, you will get a chance to play between the beautiful nature as you cross the levels here. The difficulty will increase and your eagerness will increase. While playing the game very attractive music will be played which will increase your energy and the controls in this game have been made very simple so that you can run at high speed in a short time.
You have to unlock exclusive wallpapers with your performance and ability. The graphics of this game have been made very beautiful and full of quality. In this game, you are given the opportunity to see many beautiful pictures of the jungle as well as play in the new 20 levels, so do not waste your time, be a part of this modern and beautiful game and enjoy as much as possible.
13. Assassin's Creed Identity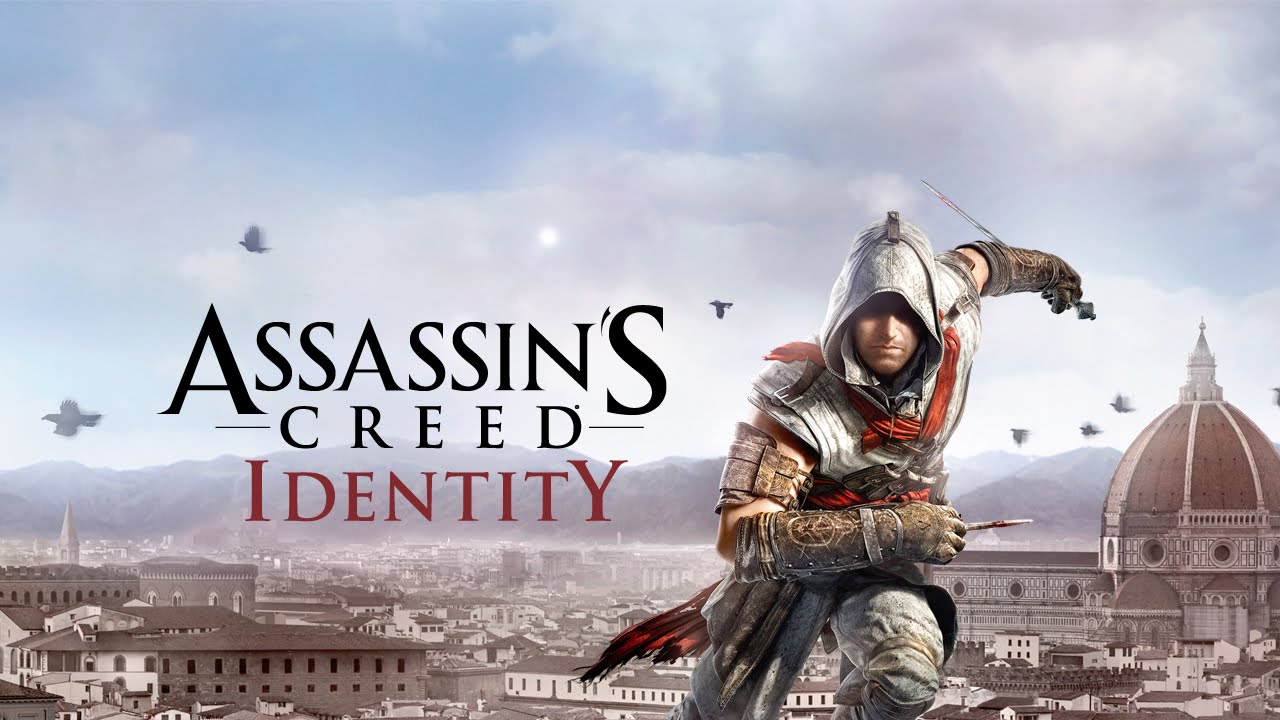 Get ready to enter the world of this beautiful and unique action game published by Ubisoft Entertainment. This game has rich gameplay and offers you beautiful graphics and sound quality. The player can perform parkour by running towards climbable walls, hills, or objects. The Assassin can also blend into various people/structures by either pressing the Action button or running into blendable structures/objects. Here you have to play this game for assassin while fighting many enemies, there are lots of interesting objects and missions coming your way. In the game, you have to fight with the enemy, using your strategy and understanding to change history, regardless of your life for freedom.
In this game, the enemy is no less powerful and to defeat your enemy you have to be armed and you will have to loot to boost your power and you will be able to dominate your enemy. Here you will have to prove yourself best to unlock many locations. In this game, a lot of missions are waiting for you, as you will defeat your enemy, your eagerness is natural. Become a part of this best action game, wipe out your enemies and introduce yourself as a capable warrior while fully presenting your personality.
14. Sky Dancer Premium
Sky Dancer: Parkour Freerunner (Gameplay Video, Nov-17)
Take advantage of the opportunity to escape by falling from the sky like a free bird through this best adventure game, here you have to run over dangerous rocks and jump from time to time after one rock is over, you can change direction after another You are pushed on top of the rock, you have to keep running and keep running over the rocks and collect the coins. In this game, you have various different Rkar opportunities to interact with scenes of nature. It is considered an adventure game full of curiosity as the game is designed with great graphics.
The gameplay of this game is simple as well as made very attractive like an adventure game. You have to constantly run towards your goal, run over the rocks and get the maximum score by performing the best of your personality. Along with being the best styling running game, it also gives you the experience of falling from the sky and flying in the air, which in itself is very attractive and exciting.
15. Out There: Omega Edition
Being part of this strategy game, your main duty is to play the role of an astronaut away from the galaxy. Here you have to keep doing something to keep yourself alive as well as your oxygen supply. That galaxy is shown in front of you which is very dangerous where you get connected to the fate of different types of human beings. You get an opportunity to deal with the ancient powers that have occurred and along with this. You are able to meet many types of intelligent species and know their secrets with understanding, here you have many options and many types of spacecraft.
While riding, it is necessary to collect various different types of materials if you have a good performance and you can compete adequately with the enemy. You are awarded a prize, the graphics and gameplay of this game are quite simple and attractive. You can play this game non-stop for many hours and there are many secrets in it which you have to discover which are hidden in space. So without delay, be a part of this game by putting your steps in space and eliminating your enemies.
16. NBA 2K20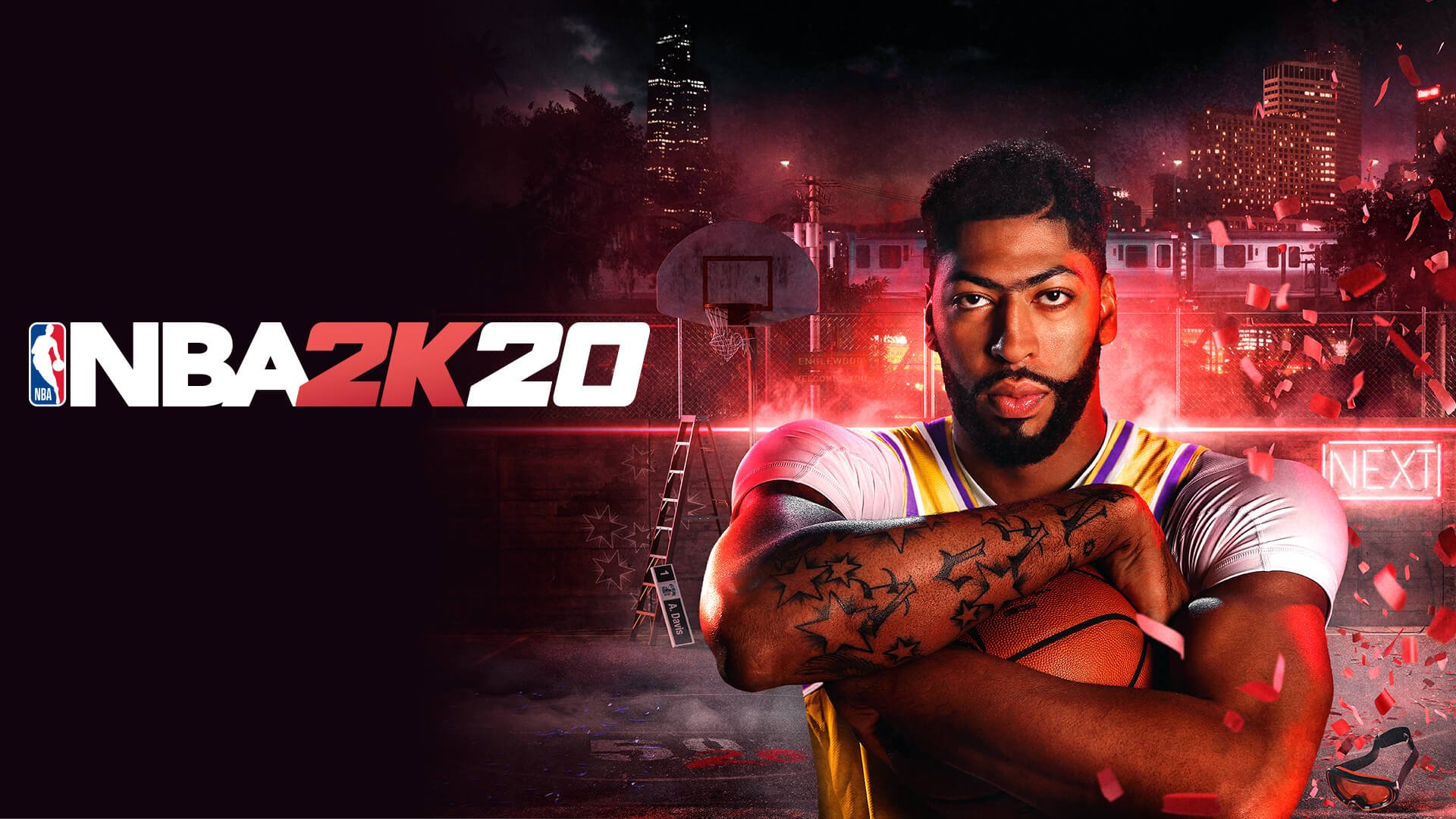 NBA 2K20 offers you the opportunity to play three-on-three street tournaments, it is one of the best sports game. Here a new street and career mode provides you with advanced options and multiplayer facility keeping you engaged. The offers you the opportunity to play especially with soundtracks like T-Pain, Drake, and others. The task is to beat your opponents and win tournaments at various different places. You can prove yourself the best player by participating in competitions. The player mainly plays NBA games, games follow the rules and objectives of NBA games. Several game modes are present and many settings can be customized.
Considering the characteristics and abilities, your scores are taken into account and it is estimated how close or far you are to the championship. You can create a different identity in career mode by realizing your best performance and the championship. You are being given the opportunity to win and become the champion as the best warrior. Here you have lots of responsibilities like managing the roster and handling your budget. It is considered to be one of the best sports games as well as provides easy gameplay with attractive graphics.
17. Asphalt 7 Heat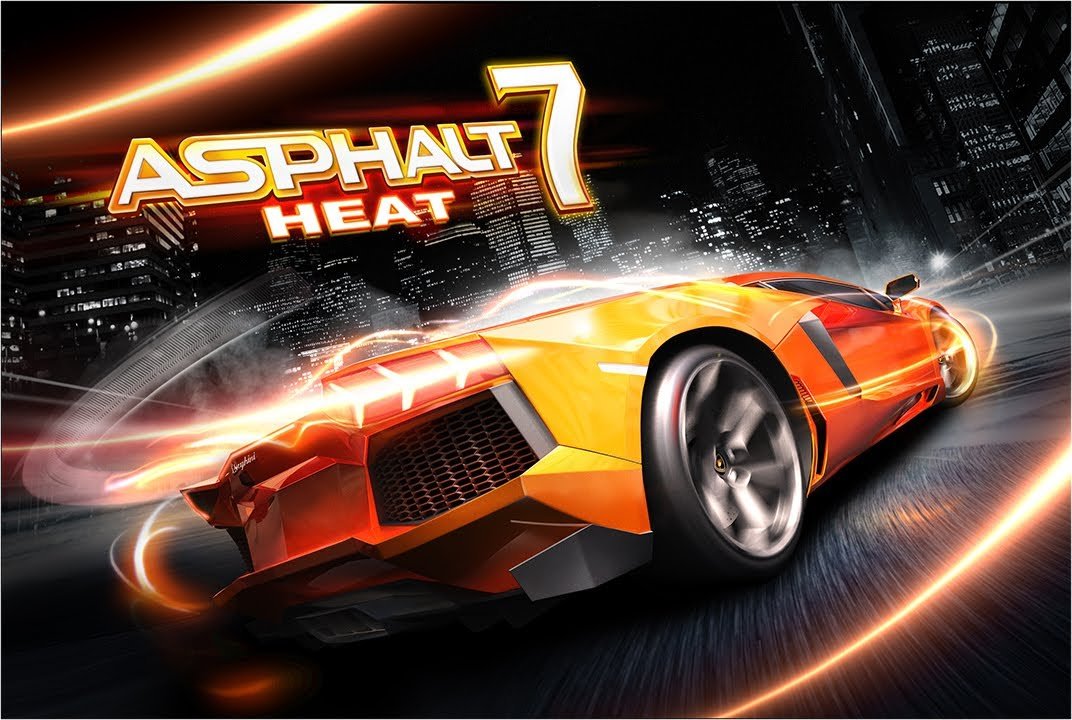 You can play this game to race at different places across the globe with the world's best and beautiful cars. The player is given the option of tilting the device, touching the side of the screen, or using an on-screen virtual steering-wheel to steer. If you like to play racing games and you want to prepare yourself as a great racer, then with a great experience, get ready to play this game on a variety of difficult tracks. You are being given the opportunity to play with all the world-famous cars, here you can boost your speed by using the boost from time to time.
The graphics of this game have been made very attractive and beautiful so that you can play this game continuously for many hours without stopping and without getting bored. You have the opportunity to race in different terrains in the world to prove your best. In this game, you are able to customize the engine to make your speeds high in order to win the race.
18. Infinite Flight – Flight Simulator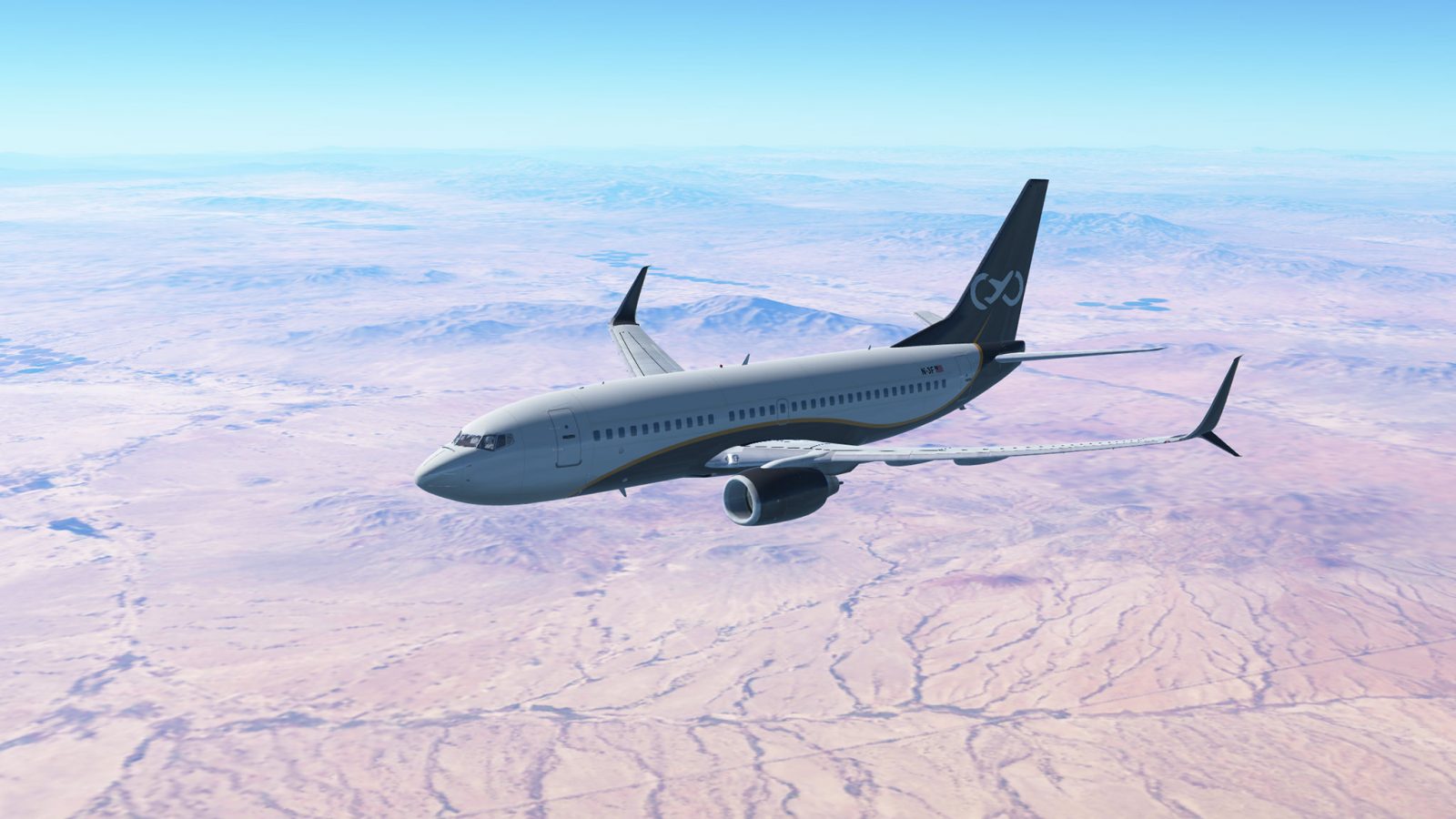 A number of flight simulator games have been made to date, but Infinite is one of the best flight simulation game, which is published by Infinity Flight LLC. The game features single-player and multiplayer modes in which players can fly a variety of aircraft. Dozens of military and general aircraft are provided to fly here and you are able to fly while keeping a close watch on time information and meteorological information. Here you will find high definition satellite imagery and features with accurate topography.
In this game, you fly in your aircraft, looking at the beautiful view of the stars, moon, and sky in different areas. Apart from this you can start and shut down the engine of the aircraft as you wish, in this game you will get an instrument landing system. You are given the opportunity to get in touch with the advanced replay system. The graphics of this game are designed in such a way that you will feel as if you are really flying a plane, so enjoy this experience without waiting and enjoy the best flight simulation game.
19. Riptide GP: Renegade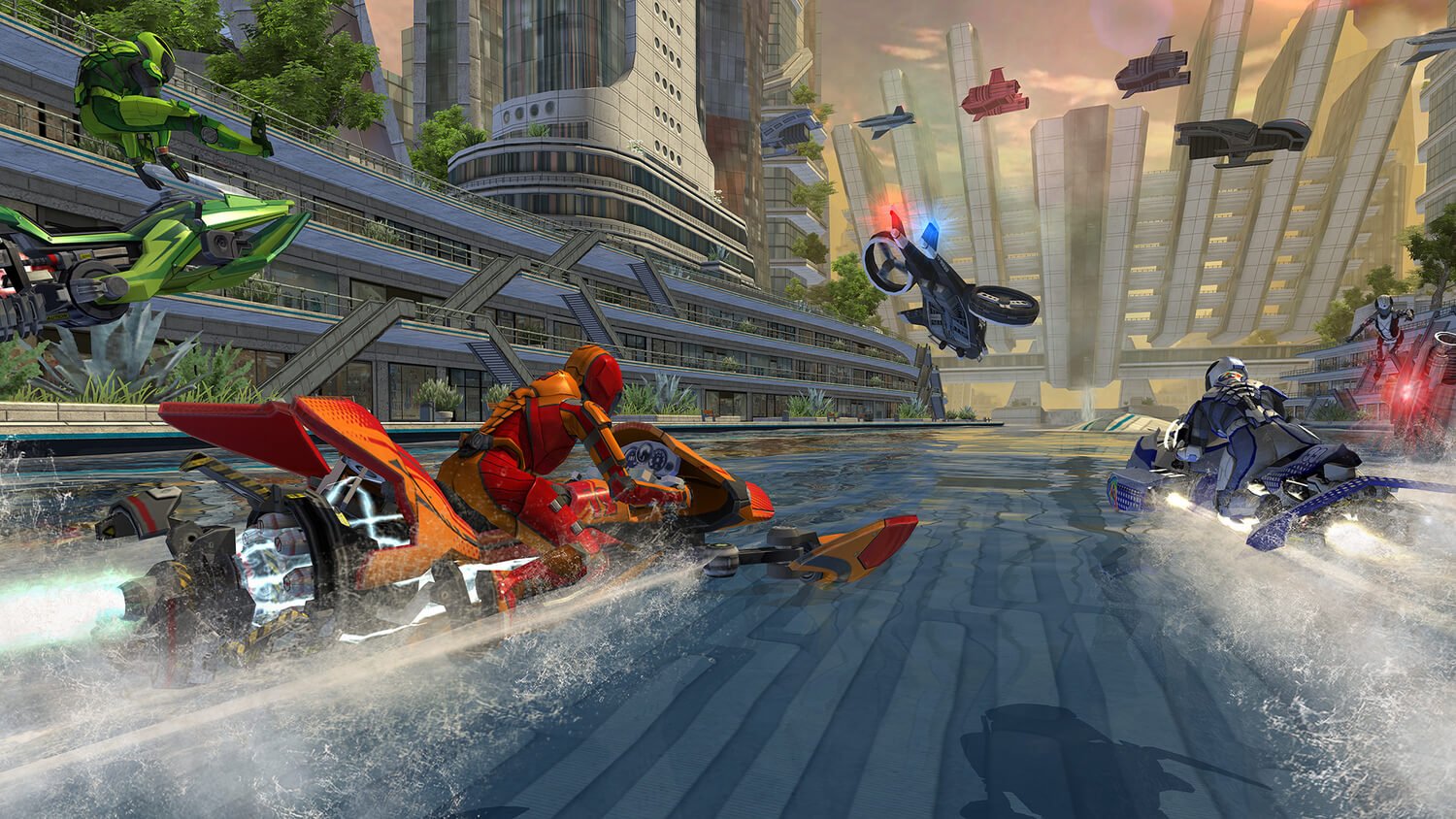 After some positively thrilling car racing game, now its time for some illicit hydro jet racing directly from the futuristic world. Renegade is the latest upgrades from the greatest ski racing franchise Riptide GP. Experience compelling story-driven gameplay with the career mode. Besides, there are options for quick races and online battles against super real opponents. Playing the role of an excellent Hydrojet rider, you are landed in a race where you have to win the race by going through different areas and performing many types of stunts. You have to do stunts and ability during crossing waterways, and passing on the road.
The facility of Career Mode is provided, under which you can progress your gameplay and show yourself as the best racer. You are given the opportunity to put up an exciting racing match with eight players with the help of online multiplayer support. The game also offers Split-Screen Multiplayer. Collect your vehicle from the garage from time to time, upgrade and customize it with the money you won. With the game's challenge mode, you can challenge any of your friends and enjoy racing with. The graphics and gameplay of this game are loaded, which also shows the royalty of the game quality.
20. Farming Simulator 20
Become a part of the farming simulator 20 published by GIANTS Software to enter the exciting world of farming. In this game, you can feed the pig, sheep, cow and grow crops and harvest them. Apart from this, you can ride on your own horses and earn money for your farming and explore new land for farming. You may be able to invest your earned money by purchasing modern machinery and be able to expand your farm by farming and harvesting various crops such as sunflower, maize, soybean, canola, beetroot, and potato.
In addition to earning maximum money, here you can also produce milk and nurture your cow and sheep. In this game, you will get 3D graphics with the clean interface. Keep clean around the fields and take care of the animals to bring yourself heights of progress as an excellent farmer. Here you can earn a lot of money by producing wool and selling them with milk. Your entire focus in this game is to make yourself more and more advanced by expanding your farm and using modern machinery. This beautiful game gives you an opportunity to get acquainted with agricultural science and nature.
Conclusion: Play Store Hosts some of the Best Games and Paid Games is no different. There are a number of paid games on Play Store. I have listed some of the best games you should play and the games are worth the penny. Try the games which are listed from all the genres on the Play Store.
If you've any thoughts on Best Paid Games For Android, then feel free to drop in below comment box. Also, please subscribe to our DigitBin YouTube channel for videos tutorials. Cheers!