In the current digital era, video editing has become a crucial component of multimedia development. Because of the significant popularity of the Mac M2, there are now several video editing apps available to let you make professional-looking films directly from your Mac computer.
"Discover the cream of the crop with our top picks for the Best Video Editing software Apps for Mac M2 to elevate your video editing experience"
But selecting the top video editing app might be difficult; in this article, we've put up a list of the top best Mac M2 video editing apps that offer the ideal balance of usability, capability, and performance. These video editing tools make it easy to make stunning videos, regardless of your level of experience as a video editor. So without further ado, let's examine the top Mac M2 video editing applications.
Best Mac M2 Video Editor Apps
Here are the Best Video Editor Apps for Apple Silicon Chip Mac M2 to Create Stunning Edits Online
1. Final Cut Pro X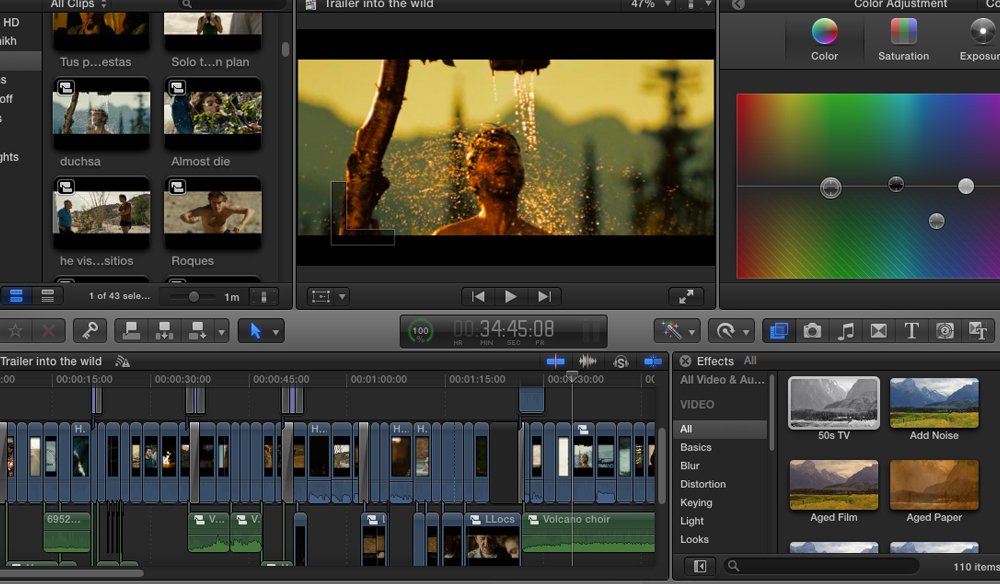 One of the few pieces of professional video editing software available for Mac M2 devices, Final Cut Pro X is intended to assist editors in producing high-quality videos fast and effectively. Final Cut Pro X has become one of the most well-liked video editing apps available today because of its intuitive UI and sophisticated capabilities.
Speed and performance are two of the Final Cut Pro X for Mac M2 main advantages. The software has been enhanced to make the most of the potent M2 chip's quicker processing and better graphics capabilities. Thus, even while dealing with high-resolution material, users may edit and generate films more swiftly than ever.
Final Cut Pro X for Mac M2 is available for a one-time cost of $299.99. This makes it a reasonable option for filmmakers and video editors of all skill levels who want access to robust editing tools without having to pay regular membership costs.
Note: All of the below-mentioned prices and subscription plans are of current data as of writing this article, it may vary in the future, take into consideration.  
2. Adobe Premiere Pro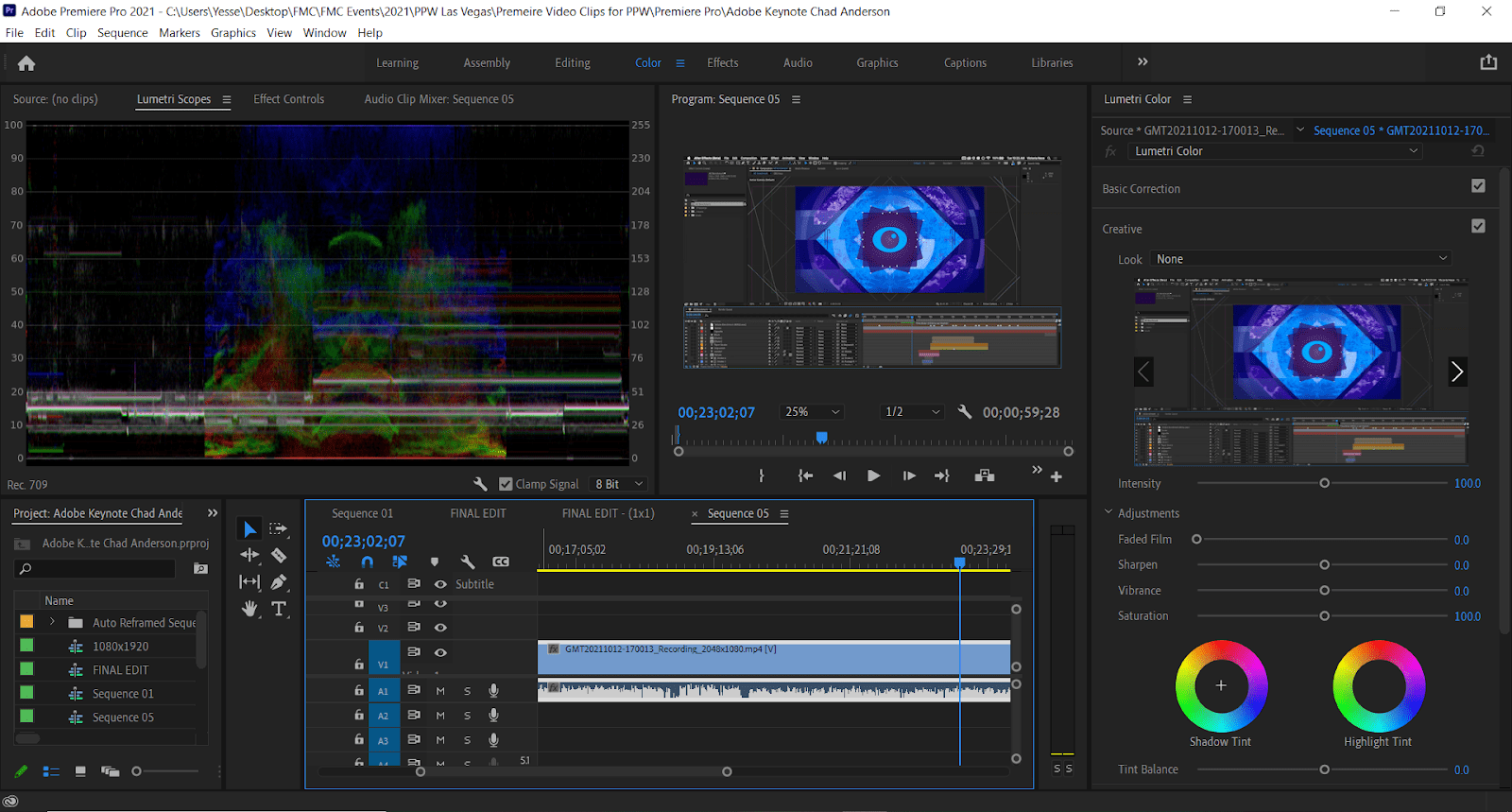 Adobe Premiere Pro, in contrast to Final Cut Pro X, is available for both Mac and Windows operating systems, giving users the versatility to utilize it on any platform. It is now optimized for Mac M2 processors, which offer outstanding video editing performance.
A broad variety of features are available in Premiere Pro, including sophisticated color grading tools, audio editing capabilities, and compatibility with a variety of file types. A wide range of video effects and transitions are also included in the program, making it simple to produce eye-catching visuals for your videos.
The efficiency and performance of Premiere Pro for Mac M2 are two of its most noteworthy advantages. The program now functions more quickly and fluidly than ever thanks to M2 processors, making it simple to work without lag with complicated projects and high-resolution video files.
In addition to access to a variety of other creative software and services, such as Photoshop, Illustrator, and After Effects, Adobe also includes Premiere Pro as part of its Creative Cloud subscription service. There are choices for teams and corporations, and the monthly subscription fee for individuals is $20.99.
3. DaVinci Resolve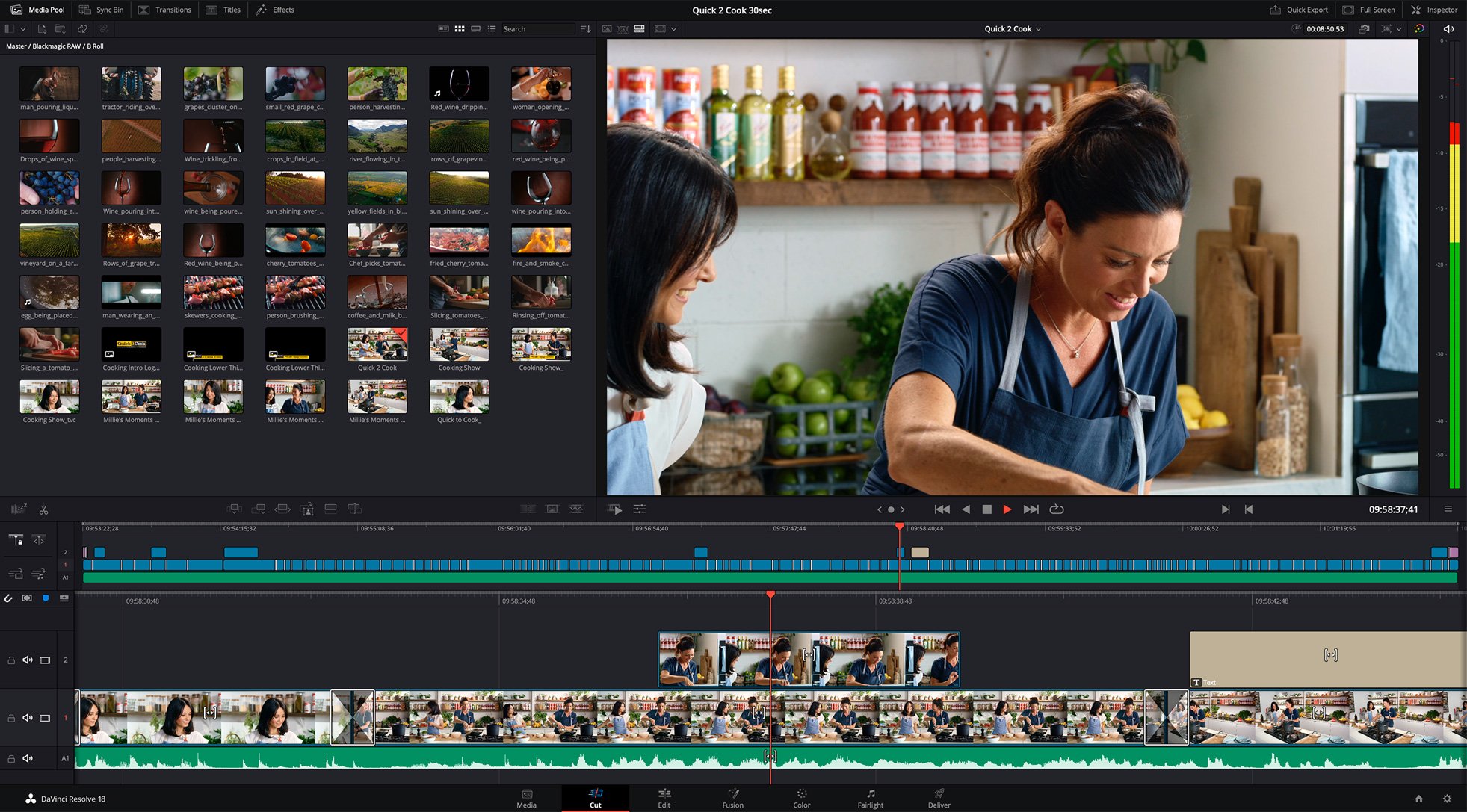 DaVinci Resolve is the only video editing tool you should choose if you want the best color grading for your videos. It is a potent video editing app used by post-production teams, professional editors, and colorists all around the world. The most recent version of DaVinci Resolve has improved speed and cutting-edge capabilities that are unequaled in the industry, and it works best on Mac M2 systems.
Recently Davinci Resolve launched a tablet application that works seamlessly for the recent gen iPads, making it more versatile compared to other video editing applications. The ability of DaVinci Resolve for Mac M2 to handle high-resolution video with ease is one of its most important features. The software offers fluid, real-time viewing of even the most demanding video files by making the most of the M2's powerful processing and graphics capabilities.
There are two versions of DaVinci Resolve: DaVinci Resolve and DaVinci Resolve Studio. Basic editing and color-correction tools are included in the ordinary version, which is free to use. For $299, the Studio edition adds capabilities like 3D editing, sophisticated noise reduction, and support for multiple GPUs.
4. iMovie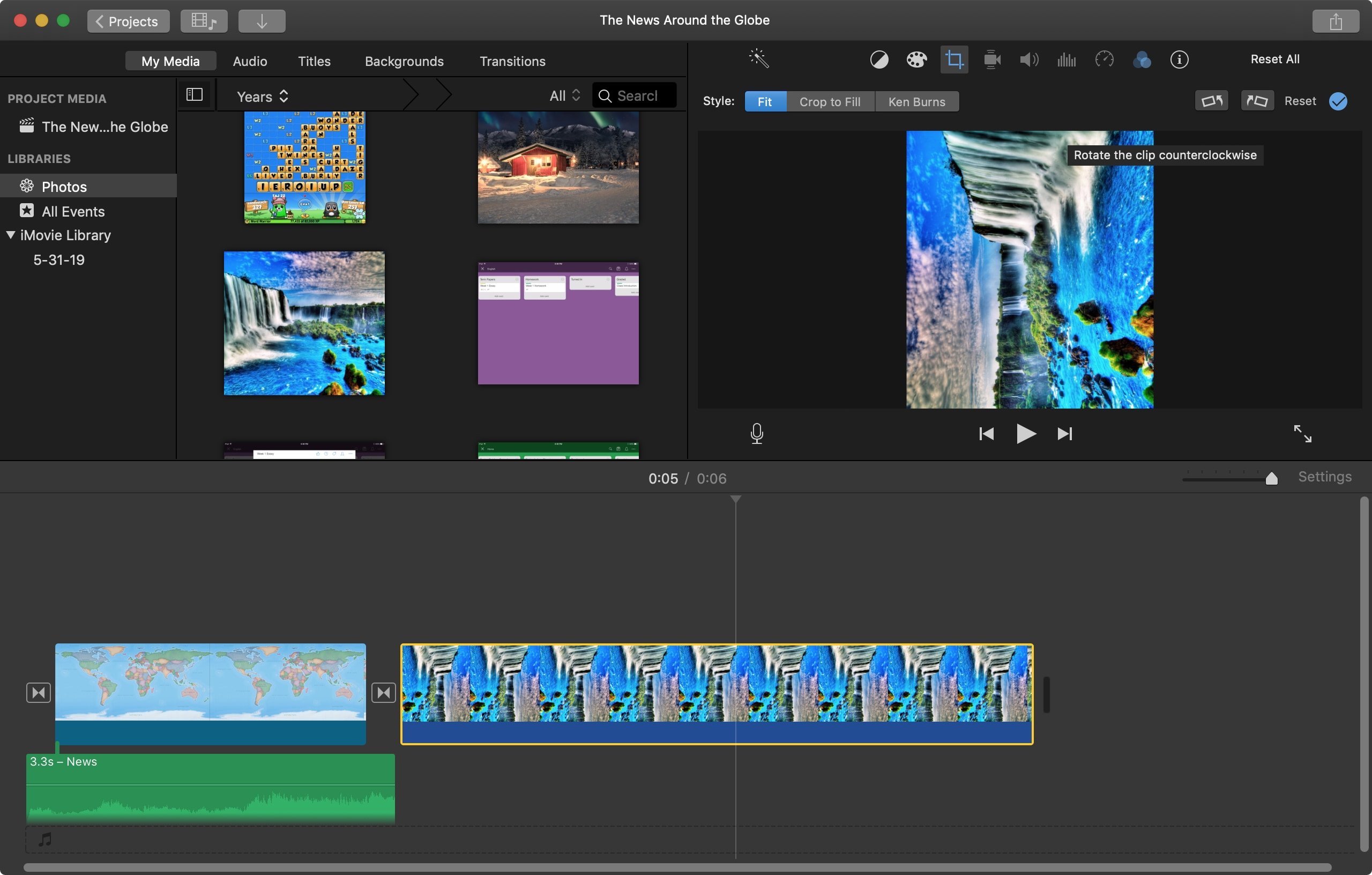 The most recent version of iMovie for Mac has been specially tailored for Apple's M1 and M2 chip architecture, providing users with quicker processing times and better performance. The program has a number of fresh tools and features, such as new filters and effects, a simplified user interface, and enhanced audio editing capabilities.
Support for high-quality video material up to 4K resolution is one of iMovie's unique capabilities. With amazing videos that look fantastic on wide screens thanks to this technology. iMovie is a cheap alternative for those who wish to make professional-looking videos without spending a fortune because it costs only $14.99 on the Mac App Store. Users will always have access to the newest features and enhancements thanks to the software's free updates.
5. Filmora
You may import video content into Filmora from a variety of devices, including digital cameras, mobile phones, and web platforms. Once your video has been imported, you may use Filmora's simple editing tools to cut and crop it, apply transitions and effects, and change the brightness and color of your movie.
The collection of pre-made effects and templates in Filmora is one of its most notable features. With over 800 editable effects and filters, you can quickly give your videos a polished appearance. Your videos may also have text and music added to them, and you can export them in a number of other file types, such as MP4, MOV, and AVI.
There are two versions of Filmora: Filmora and FilmoraPro. The annual cost of the Filmora regular edition is $59.99, while the Pro version has a one-time cost of $149.99. The Pro edition has extra features, including support for high-resolution video recordings and sophisticated color-correcting tools.
6. Blender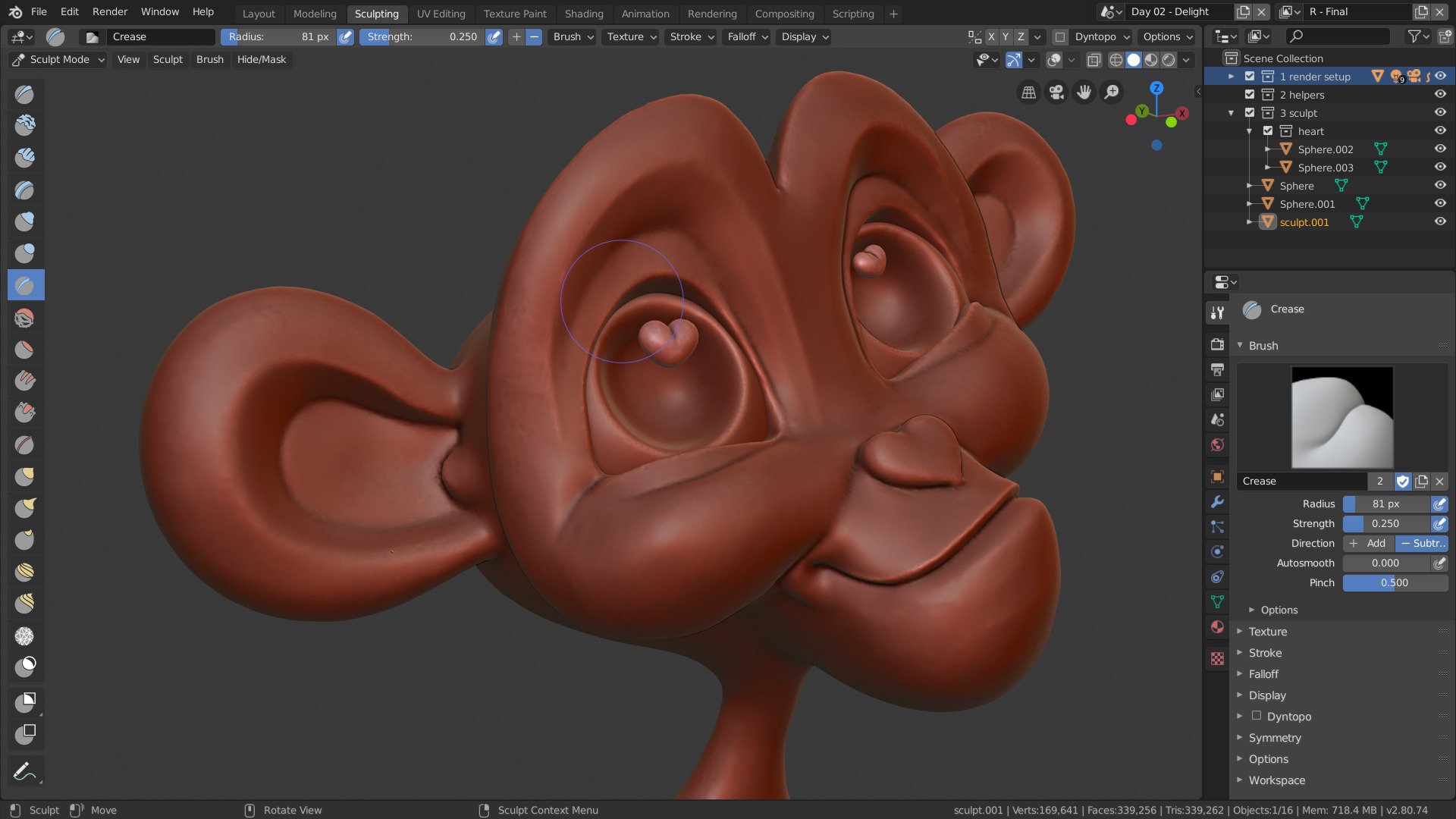 Mac users have access to Blender, a potent and adaptable 3D production tool. For the purpose of producing spectacular 3D animations, visual effects, and games, it provides a vast array of features and capabilities.
The app is available to both solo creators and companies because it is free to download and use. Users always have access to the newest features and technology thanks to Blender's continual evolution and regular upgrades and enhancements.
Although the app is free, there are ways to donate to the Blender Foundation, the group responsible for its creation. This includes giving money on a regular basis or buying things from the Blender store.
Additionally, there are expert add-ons that can be purchased to improve Blender's capability. One example is the Animation Nodes add-on, which enables sophisticated animation operations.
7. Camtasia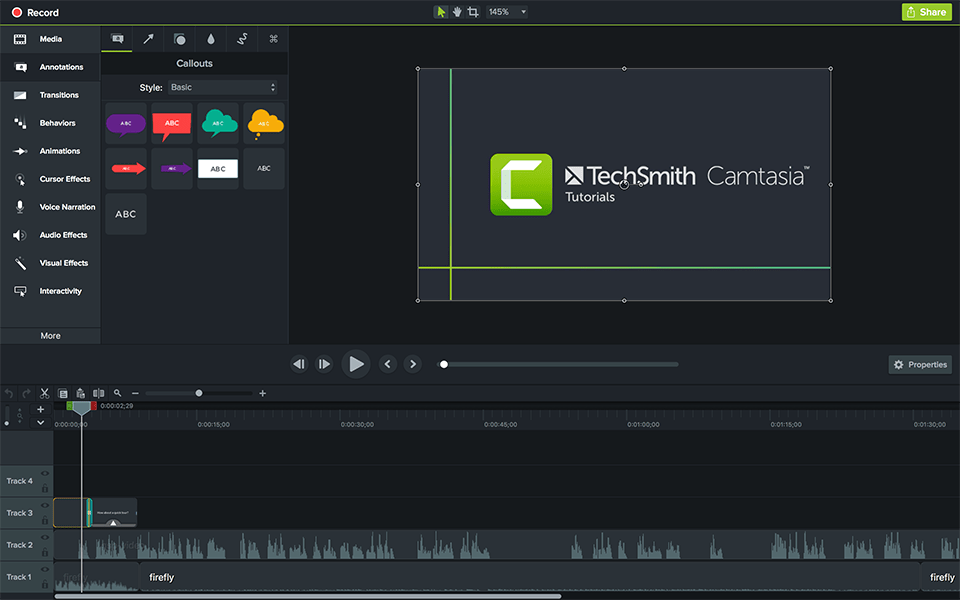 Camtasia provides more than just a video editing tool; it also has a screen recording feature made for live streaming and improved screen recording. It is a trustworthy and user-friendly tool that offers a variety of functions for both amateurs and experts.
Users of Camtasia may concurrently record their screens, camera feeds, and audio, edit and improve their recordings with a variety of effects, animations, and comments, and publish their videos to a variety of platforms without any trouble.
The permanent license for Camtasia for Mac is $299 and comes with a year of maintenance and upgrades. A subscription-based license, which starts at $49 annually and gives customers access to the most recent features, updates, and technical assistance, is an additional choice for consumers.
8. Lightworks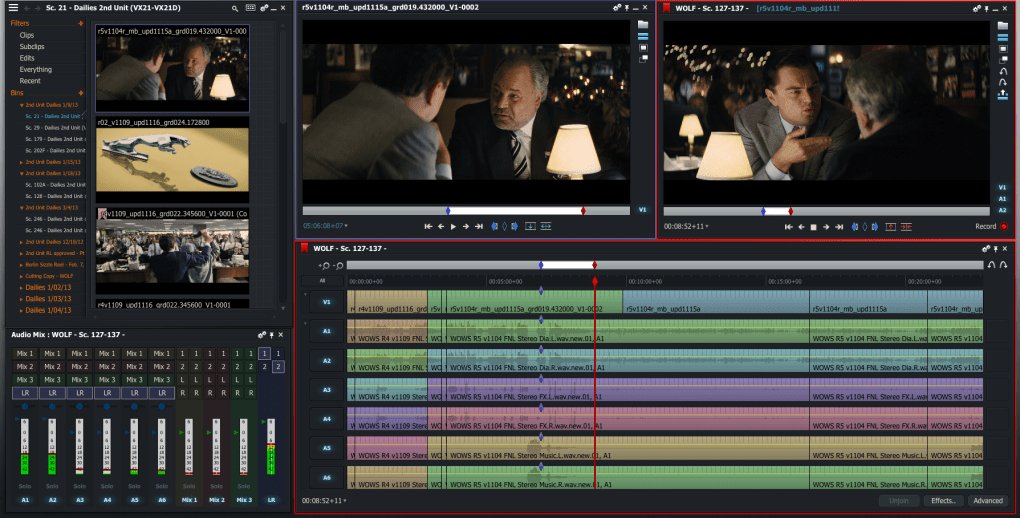 Lightworks' user-friendly interface and sophisticated editing capabilities make it simple to produce beautiful videos, ProRes, Avid DNxHD, and RED R3D are just a few of the many video formats that are supported by the program.
Lightworks' real-time effects, which let you preview your changes as you make them, are one of its major features. You don't have to wait for the video to render thanks to this feature, which also guarantees that you obtain the desired results.
Lightworks has extensive color correcting capabilities, multi-cam editing, and support for 4K video in addition to real-time effects. It is a fantastic option for experienced video editors looking for a strong tool to produce high-quality videos because of these capabilities.
The free version and the pro version of Lightworks are both offered. The software's fundamental functions are all included in the free edition, but the pro version offers extras like sophisticated project sharing, support for more file types, and export options for a larger variety of video formats.
Lightworks Pro is available for a monthly price of $24.99 or $174.99 for a yearly subscription. As an alternative, you may pay $437.99 for a permanent license that includes one year of updates and support.
9. HitFilm Express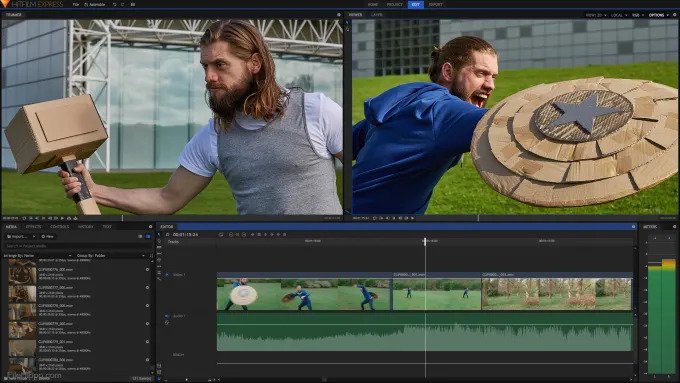 A popular option for video editors, HitFilm Express provides a wide range of capabilities. It has features for visual effects, audio mixing, color grading, and video editing. Users may edit and arrange the imported film using a straightforward drag-and-drop interface after importing it from several sources, such as cameras, cellphones, and drones.
The sophisticated visual effects capabilities of HitFilm Express are one of its distinguishing features. Over 400 visual effects and presets, including particle effects, explosions, and 3D compositing, are included in the package. With the use of the software's sophisticated compositing features, users may also produce original visual effects.
Additionally, HitFilm Express has color grading capabilities that let users alter the hue and tone of their film to achieve a certain appearance or mood. A variety of color grading tools, including color wheels, curves, and levels, are included in the software.
10. Shotcut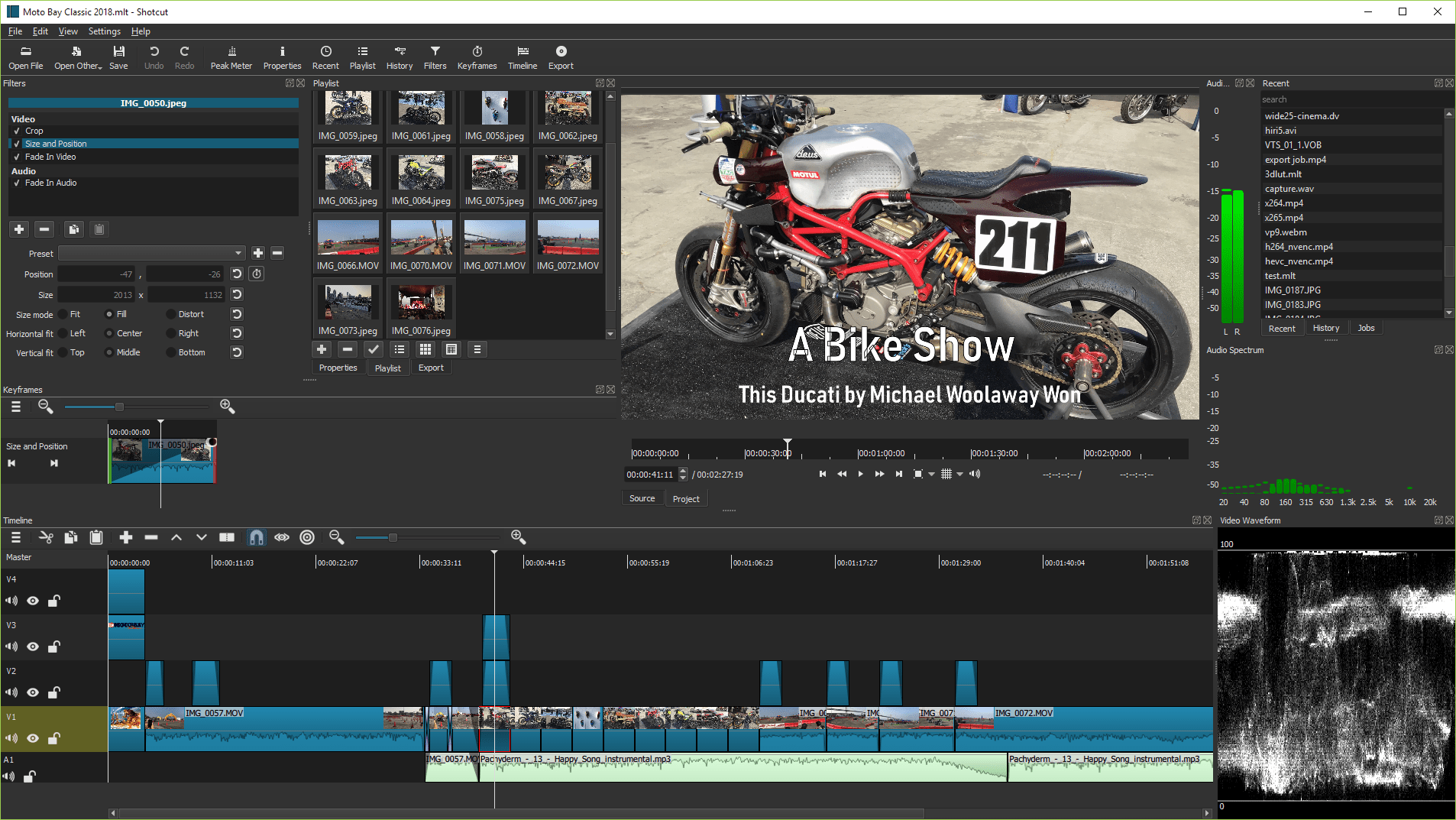 The Shotcut software is an easy-to-use video editing app that offers a wide variety of tools for video editors, it has a slick, contemporary interface that users may utilize to explore and edit their videos precisely.
Like the other nine editing tools to assist users in creating the desired effects in their videos, Shotcut supports a wide number of codecs and filters in addition to a wide range of video and audio formats, including 4K and HD resolutions. The program also has integrated color grading tools, audio mixing capabilities, and sophisticated timeline editing choices.
Shotcut for Mac is fully free and open-source, so users may make use of all of its features and advantages without having to pay any membership fees or license expenses. This is one of the main advantages of using Shotcut for Mac. It is, therefore, a great option for both novice and experienced video editors who are searching for a cost-effective and potent video editing solution.
Conclusion

In conclusion, there are many choices on the market if you're seeking the best video editing software for the Mac M2. Before picking an app, it's crucial to take into account your particular demands since each one has its own distinctive features and advantages.
The 10 applications we've covered in this post are unquestionably among the top alternatives, though, based on our research and analysis. These tools may make it simple and quick for everyone, from novices to professionals, to make stunning videos. So go ahead and choose your favorite and begin editing.
If you've any thoughts on 10 Best Video Editor Apps for Mac M2 Chip, then feel free to drop in below comment box. Also, please subscribe to our DigitBin YouTube channel for videos tutorials. Cheers!