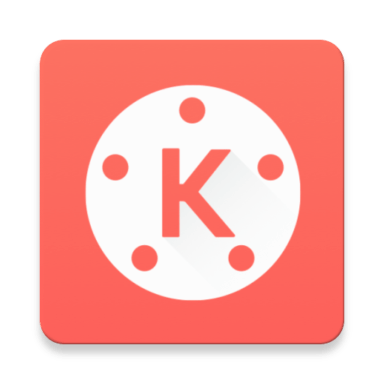 Kinemaster is a multimedia editing software available for smartphone devices. The company's headquarters is located in South Korea. However, it has branches in the US, China, and Spain. The app was initially available for android devices from 2013. From then, it gained popularity. KineMaster as a company is a publicly-traded company listed on the Korean stock market, KOSDAQ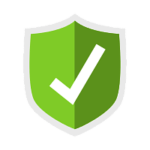 Secure File Scanned and Tested
It was due to the features that made it outstand its competitors. That led many Youtube content creators to adapt to it quickly. It's a professional-level editing tool that runs on lower-powered hardware such as mobile devices or tablets.
Now the app is also available for iOS devices, making it more accessible and popular. The app provides many features that are available with some professional-level PC based tools—for instance, the chroma key function used for green screen effects.
The app suits both personal and professional use. There are two versions available for this app. The free version is suitable for personal use, but it has watermarks on the final output. Therefore for professional use, it is good to use the paid premium version.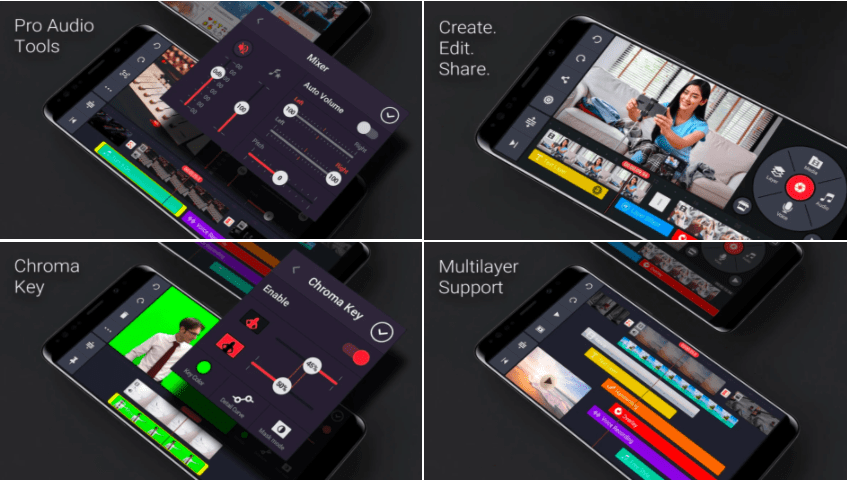 ---
Information
Developer – KineMaster Corporation
Country – South Korea
Downloads – 500M+
Platform – Android & iOS
License – Free
Type – Video Editor
Rating – 🌟🌟🌟🌟1/2
---
Kinemaster
App Interface and Usability
Upon launching the app you are greeted with three options: to create a new video, accessing the app's YouTube channel, or browse through their store for additional font styles, themes, animations, assets among others. If this is the first time you are using this app, you could give this asset section a miss, and tap on the central icon to start your project.
Kinemaster Features & Functions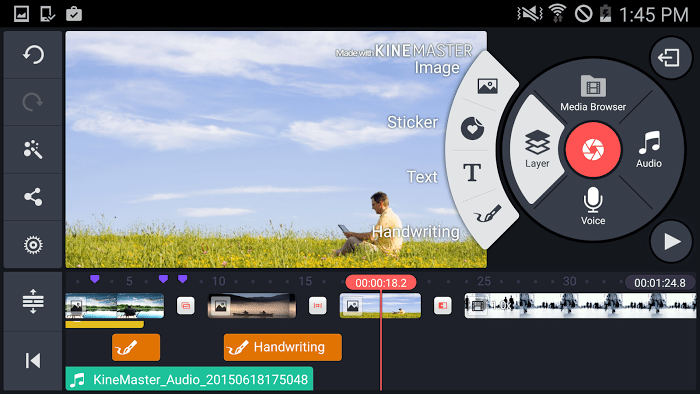 Talking of features, the app has plenty of it. Lets talk of the UI first. Its timeline-based UI, where you place each element on the timeline, and it plays on the flow. Each filter or effect has to be made for that piece of the clip. This is done by highlighting it and applying the effect onto it. However, some features are locked in free versions and require premium app purchases.
The app supports projects on various aspect ratios like 16:9, 9:16, and 1:1. Kinemaster supports various mainstream codecs and file formats. Like mp4, avi, or mp3 files. You can export up to 4k resolutions depending on the device.
But most modern devices are capable of exporting at 1080p and 60fps without any issues, also with a decent video bitrate. Let's break down the features into three categories.
Video Functions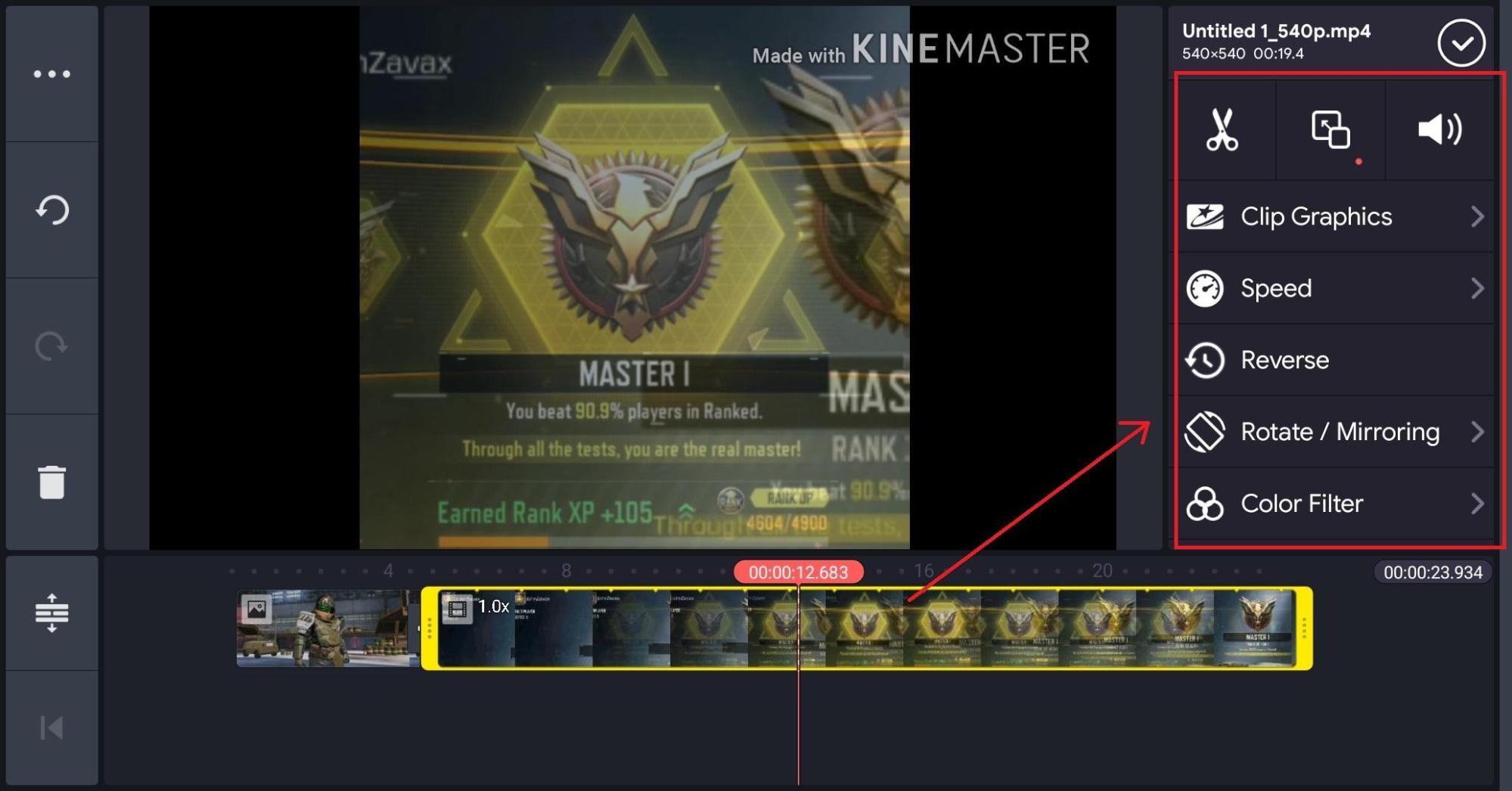 Several video editing functions are available in this app. The app features all-important effects, such as in or out animation, pan and zoom, rotation and transparency, and ability to change speed and reverse the clip.
As mentioned earlier, there is also a chroma key function to process green screen animations. It is also possible to add effects in between two clips like smooth transition and fading effects. Interesting, right?
Audio Functions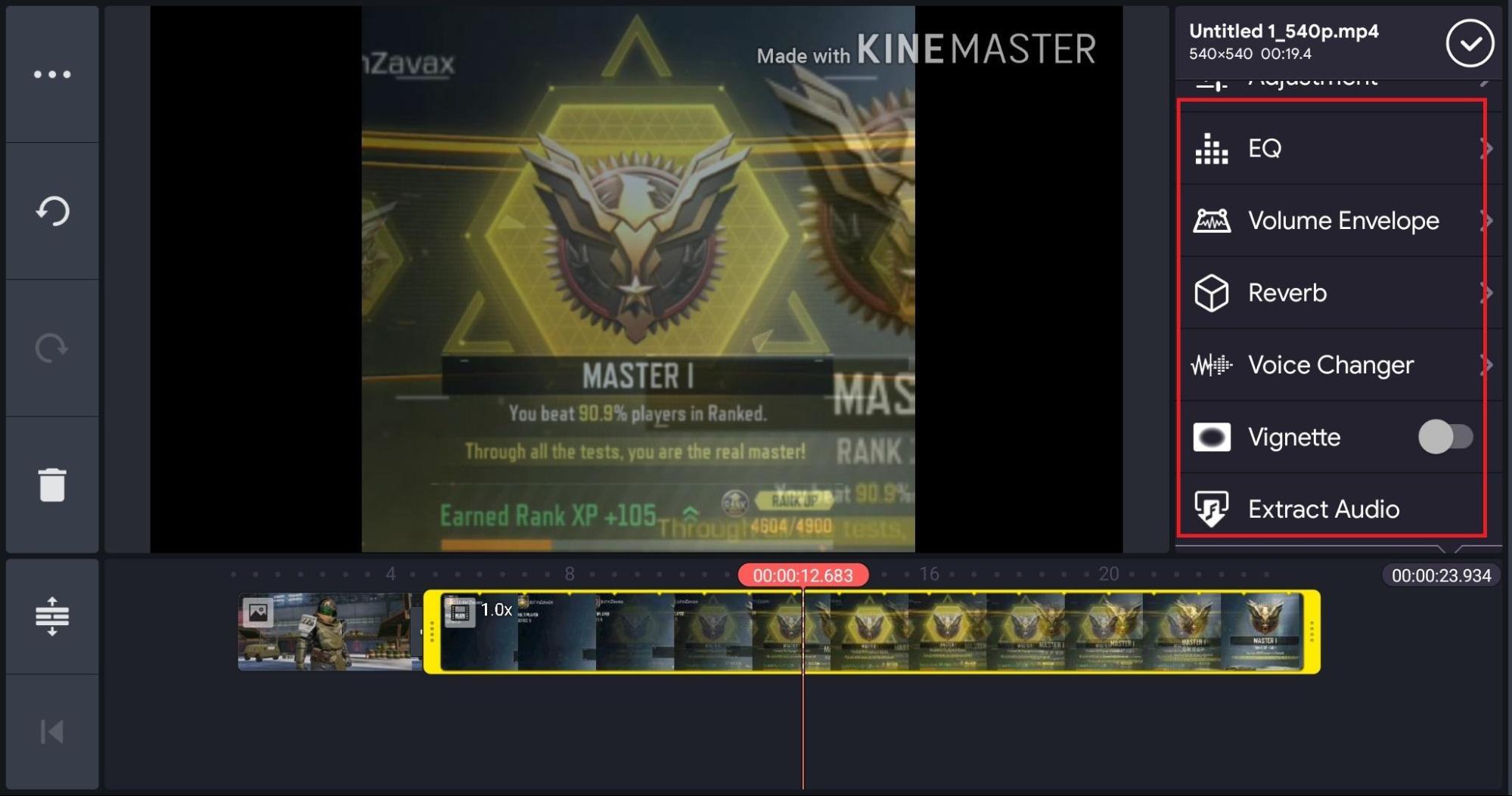 You can add audio to your files and have extensive control over it. It's because the app provides controls for volume, audio channels, and even gain(amplification) for audios and music.
Some advanced features like Equalisation. And Auto-volume will surely make a huge deal for pro-level editing. With a simple click, you can extract audio from a video file and use it with other videos.
Layer Functions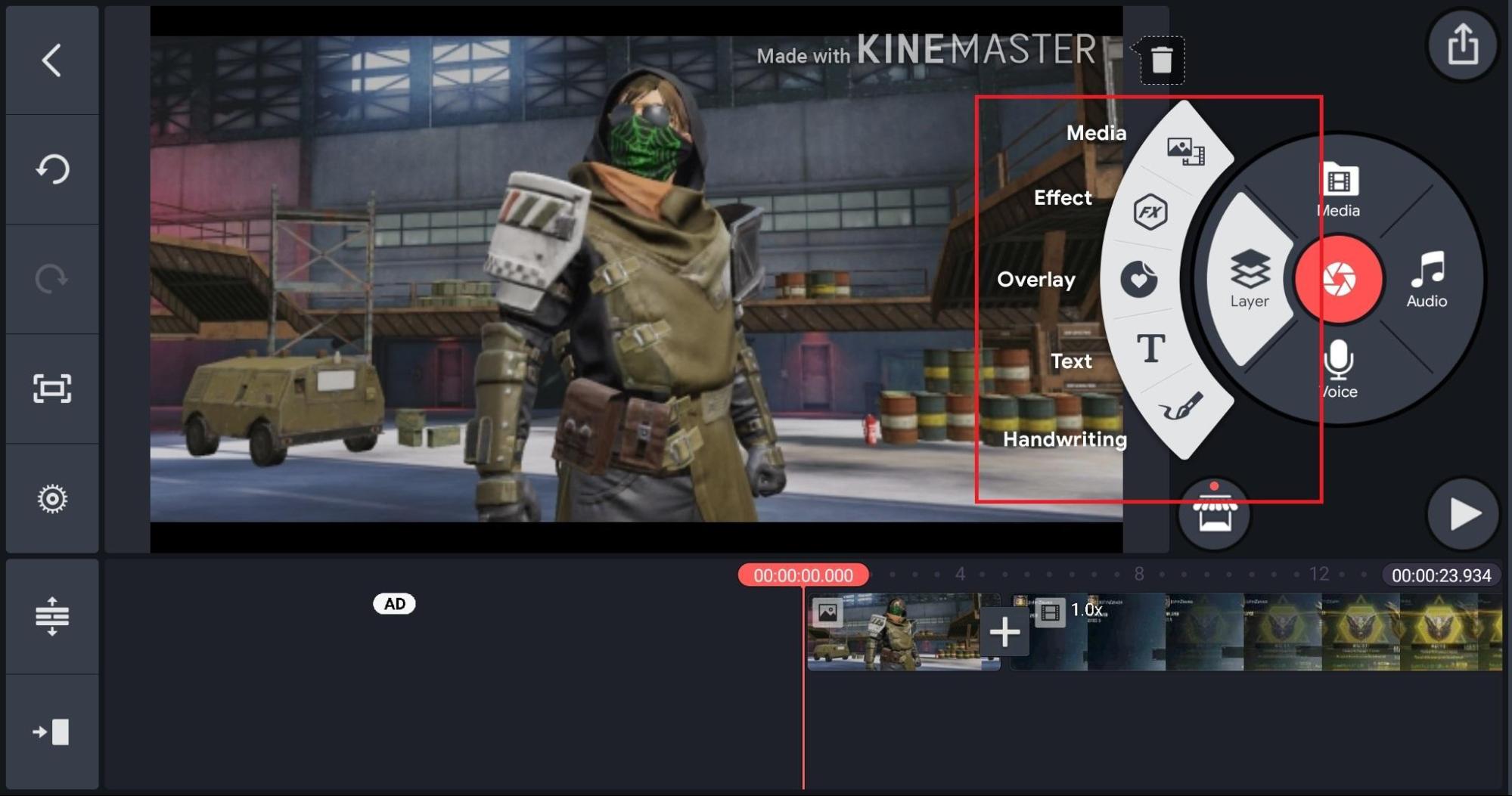 Media files like videos, pictures, or effects can be applied as layers. Layers provide additional features and editing capabilities. The interesting part is that layers can blend onto the main media and provide more professional effects.
Currently, we can add text, overlay(stickers), pictures, videos, and effects as an overlay in the Kinemaster app. Effects such as blur, transparency, size, and in, out animations for layers can also be applied. By which you can beautify your video even more.
Chroma Key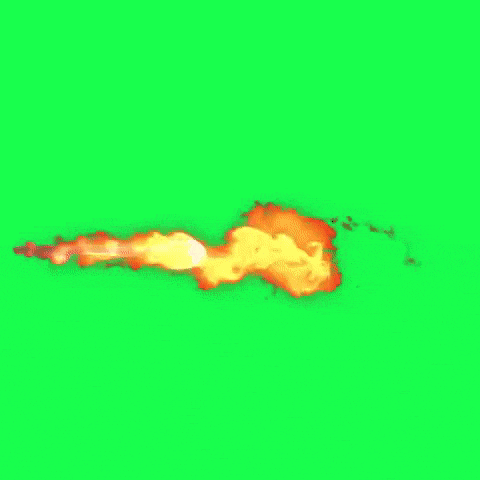 Chroma Key is a visual effects technique for compositing (layering) two images or video streams together. The technique has been used in many fields to remove a background from the subject of a photo or video. It helps to superimpose a video or image layer on any existing media file. You can create high-quality VFX effects with Chroma key Option on your mobile.
Kinemaster Asset Store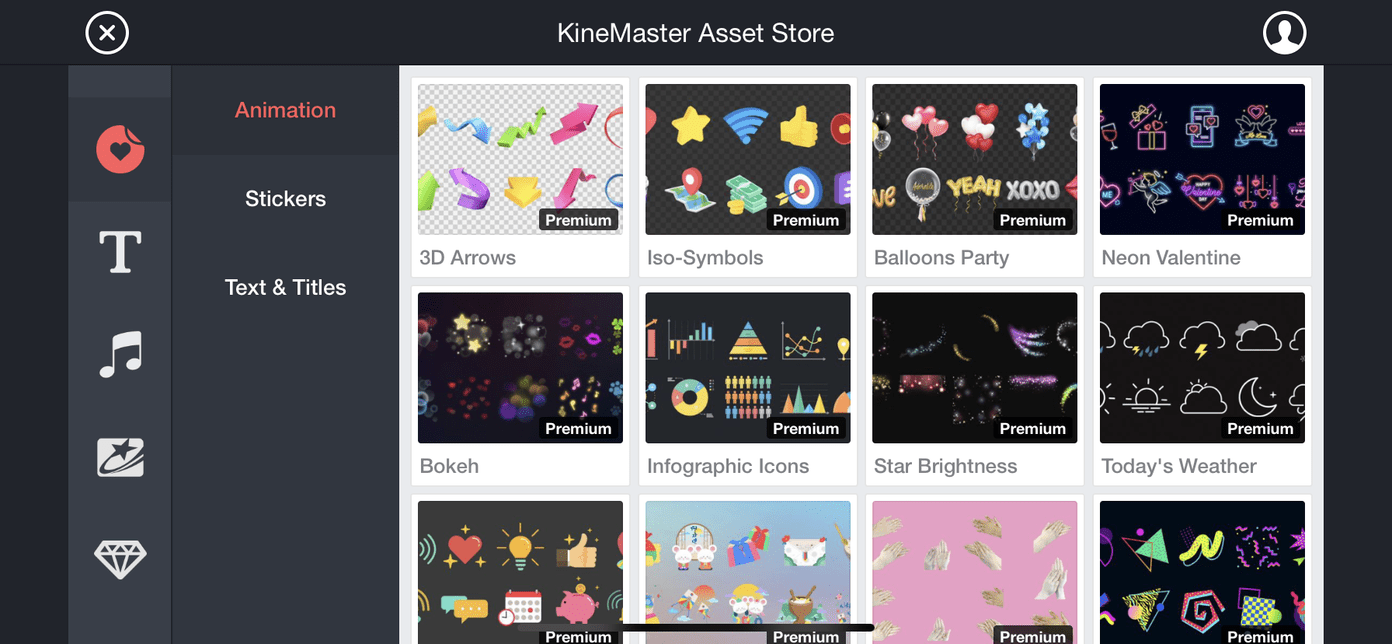 One of the vital features of this app is the built-in asset store. Kinemaster asset store is the place to get additional components like effects, transitions, text fonts, animations, and overlays. One of the time-consuming things in video editing is finding correct assets to use with the software.
But everything you need to create a pro like a video can be obtained within the store. Some contents are available for premium users. In contrast, some are available for free users as well.
Performance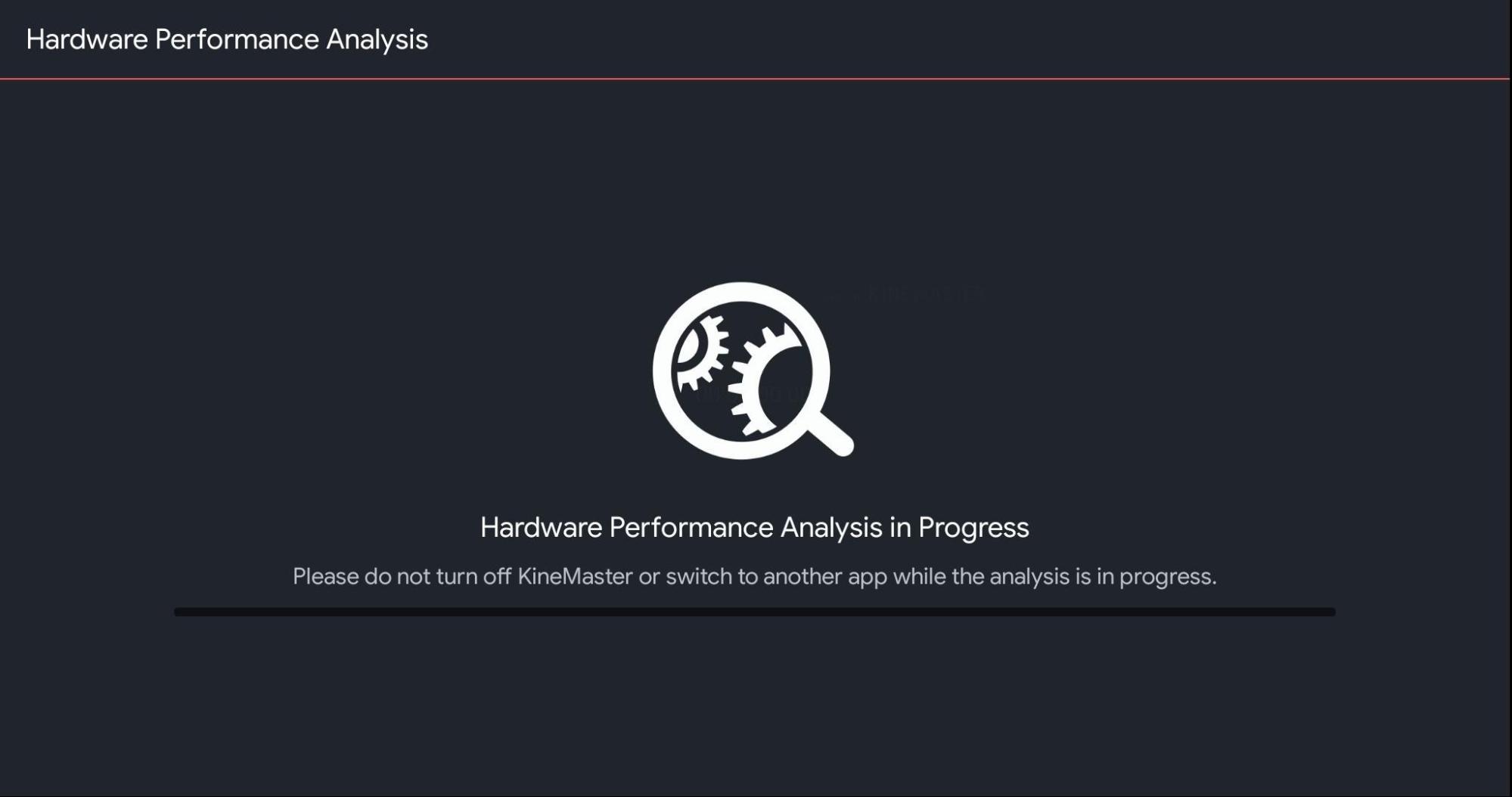 The app is highly optimized, and it runs fluidly even on budget smartphones from a couple of years ago. We have tested on two phones. One featured a snapdragon 636 chip, and another featured an Exynos chip.
We found that it ran smoothly on both of them. But if you're planning to run it on any PC emulator or Android x86 OS, make sure you have at least a decent quad-core processor.
Because, at first launch, the app analyses your hardware and applies the best settings and optimizations for your device. It's a cool feature to have.
Additional Facts and Tips
Fact 1: Once you've selected the aspect ratio, it is impossible to change back to other ratios. So choose wisely at first.
Fact 2: Multiple layers slows down the performance. So try to limit the number of effects or layers.
Tip1: If the automatic analysis did not work, you can manually do it by going into settings  > Device capability information and tapping on Run analysis now under the three dots to the corner.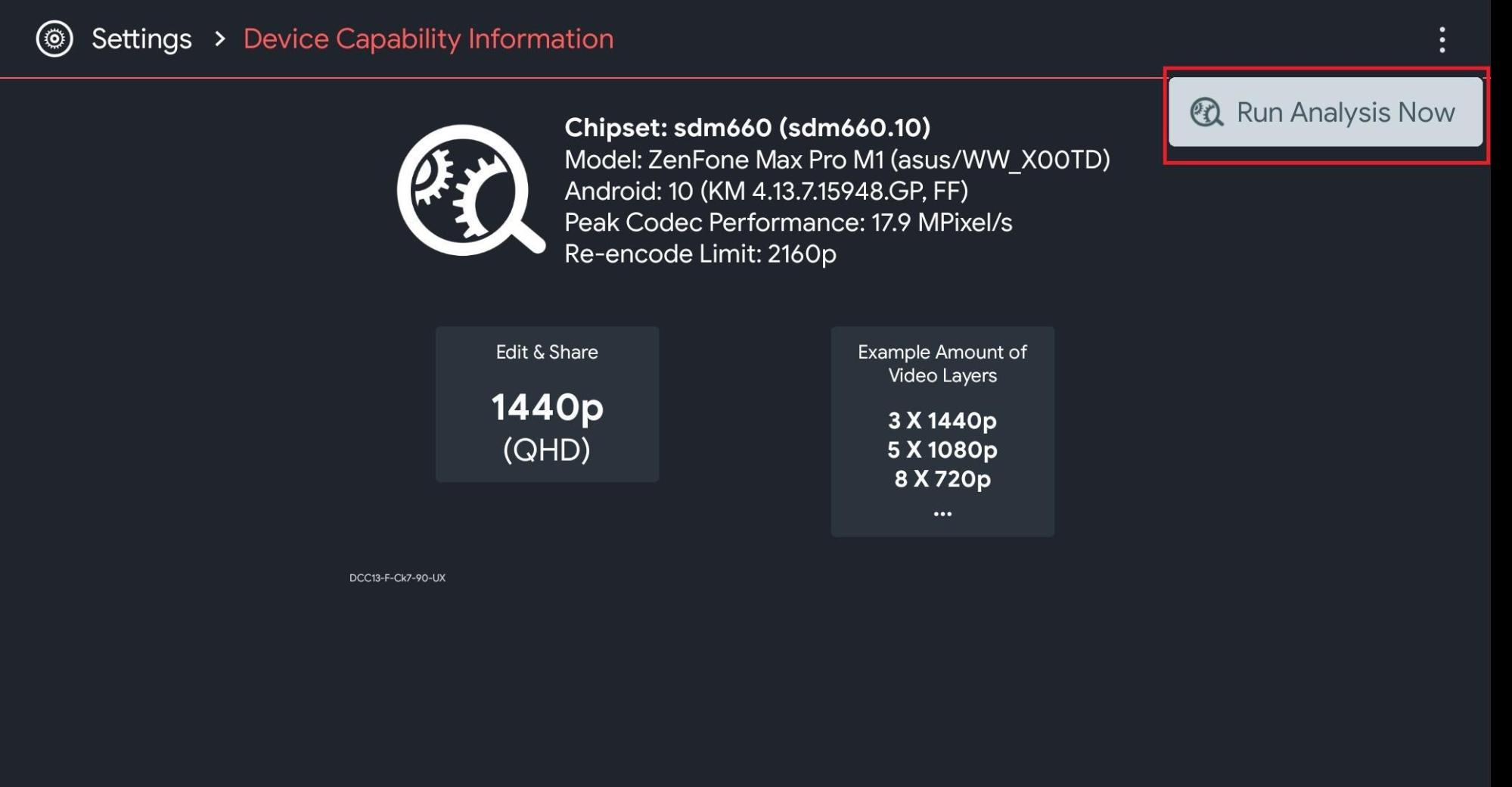 Tip2: Kinemaster will export by default at 30fps. But you can increase it by going into settings >Advanced and experimental settings and enabling 60fps export.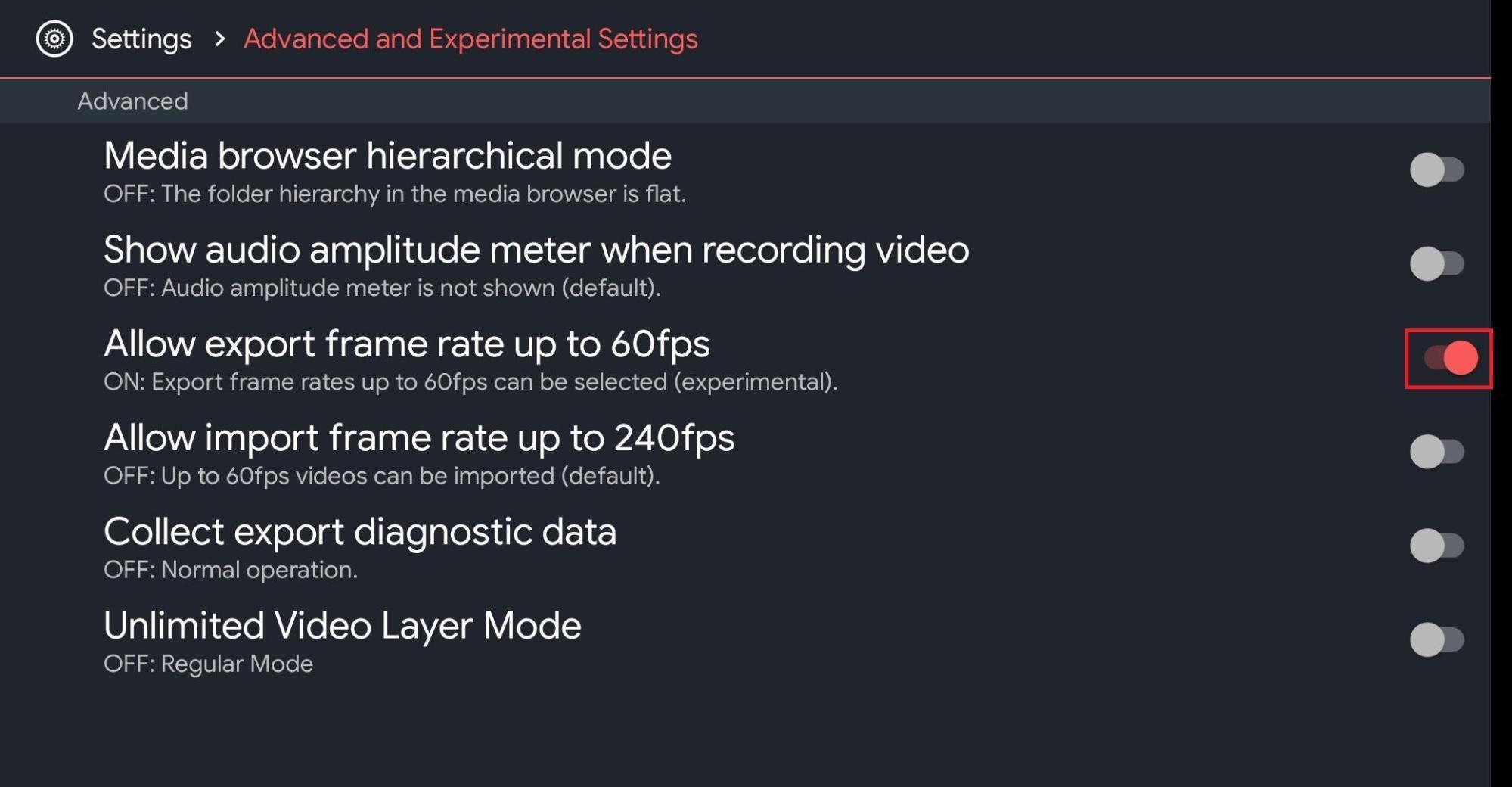 Tip3: Although there is an option for 240fps export, it is not recommended for use with lower-powered smartphones.
KineMaster - The Best Mobile Video Editor
From Editors Desk
So to conclude, Kinemaster is a good video editing app to use. But the pricing for premium is a bit high. But considering the features that are offered, it is a fair price to pay.
KIneMaster - Video Editor for Mobile
KineMaster is a fully-featured professional video editor for Mobile, supporting multi-layers of video, images, and text with state of the art cutting and trimming, you can have multi-track audio, volume envelope control, 3D transitions, Chroma key, animations, effects, VFX and more for free.
Price Currency: Free
Operating System: Android & iOS
Application Category: Multimedia
we would definitely recommend using this app for both personal and professional use depending on your requirements. The mobility is an added advantage for iPad and tablet users.
If you've any thoughts on KineMaster – Video Editor, Video Maker, then feel free to drop in below comment box. Also, please subscribe to our DigitBin YouTube channel for videos tutorials. Cheers!