There are thousands of racing games available nowadays but unfortunately, most of them are available online. There is no big issue with online racing games but their requirement is, the online racing game requires an active and stable internet connection. Thanks to developers who thought of making offline racing games, which are really amazing and nowhere less than online racing games.
Playing games online requires a stable internet connection, moreover, it consumes a lot of battery. Offline Racing games will save a lot of battery, internet (if you are playing the game over mobile data, so these offline racing games are life savior for you) moreover, it deduces dependency.
We have played, tested, reviewed, and then listed up all these games which are easily available on Google Play Store. These 10 best offline racing games are selected after testing more than 40 offline games. In this post, we tried to cover almost every amazing feature of each stylized game. So for what you are waiting for let's get our hands in it, and try all the best offline racing games.
---
List of Best Offline Racing Games
Racing Fever
Asphalt Xtreme
GT Racing 2
Clash For Speed
CSR Racing 2
Real Car Race Game 3D
Drag Racing
Street Racing 3D
Death Race
Real Drift Car Racing
---
Best Offline Racing Games
Here are the Best Offline Racing Games for Android to Play The Game for Free Offline
1. Racing Fever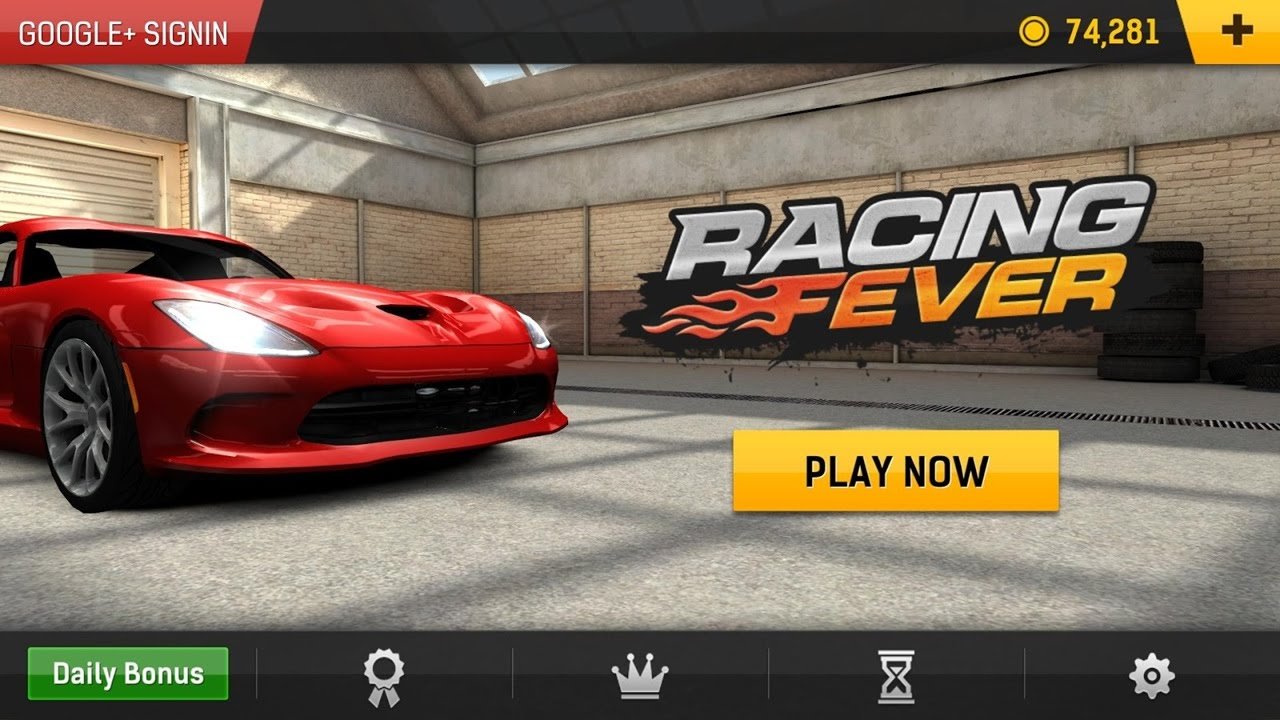 Racing Fever is one of the best offline racing games for Android users. This game is featured with high-quality graphics to enhance your playing experience moreover some miraculous cars with an ultra-high-speed. You can play alone in this game or you can opt for a multiplayer option. This game offers you to participate in the race with your dream customizable car.
Here, you can also play the game using different slow-motion modes, and you can explore different themes, moreover, explore the whole platform with different gaming modes for your every kind of mood.
Key Features
Fascinating 3D graphics.
4 fastidious environments including Winter, City, Village, Desert.
It offers four distinct gaming modes including One Way, Two Way, Time Attack, Free Ride.
This game comes up with 10 different licensed cars (and new cars added monthly).
Delighting, charmful, and realistic driving experience.
Upgradable options for acceleration, braking, speed, and handling.
Different customizable options for paints, vinyl, and rims.
The affluent realistic realization of traffic including Trucks, Buses, SUVs, Vans, etc.
Customizable graphics, you can set them to High, Medium, or Low.
2. Asphalt Xtreme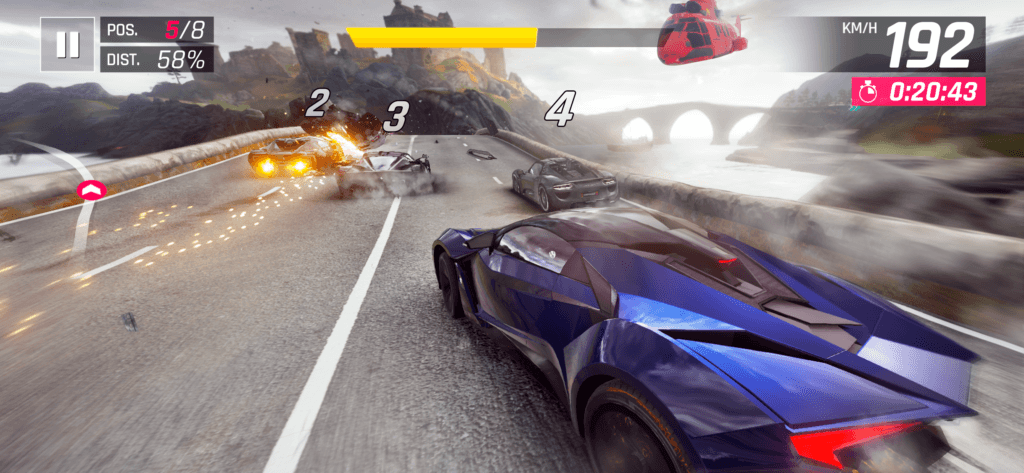 Asphalt Xtreme another bewildering game in the best offline gaming list, this is really a mind-blowing game that will give you incredible gaming experience. Do you want to have an off-road gaming experience? So get the amazing drive of this fabulous game.
This game is fully-fledged with excellent graphics, online PvP actions, solid mechanics, and whatnot. This amazing game lets you go with numerous off-track ways and though you can enjoy and have the best gaming experience while climbing up and down in mountains and drifting across the dirt.
Key Features
Leave your old style and try off-track driving experience by exploring numerous paths of your own.
Pick up from numerous off-road tracks and choose your favorite vehicle with a fresh look.
This game comprises more than 300 career events.
It also hosts more than 1000 Mystery challenges.
Customize all of your rides with an incredible collection of setups and upgrades to make the vehicle your personal speed device.
It offers numerous new obstacles while climbing and drifting from the mountains.
3. GT Racing 2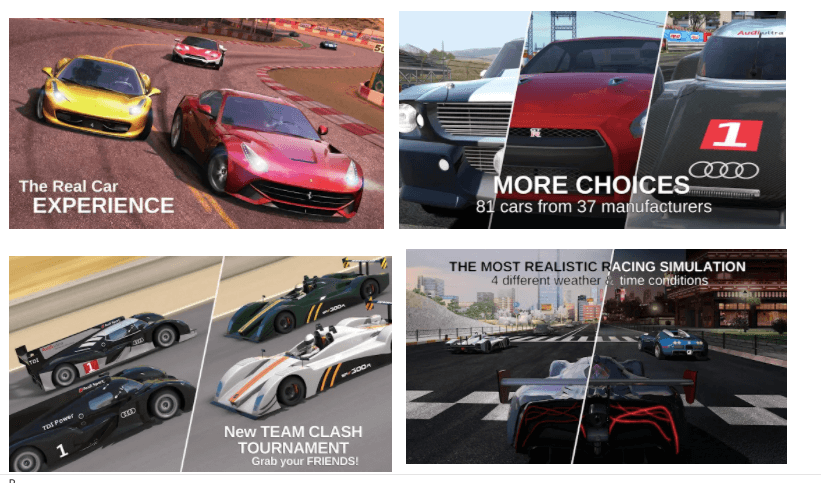 It is an incredible game in the list of best offline racing games for Android users. It is quite popular for its immense features. This is an amazing game that is powerfully packed up with spectacular cars. This game offers numerous tracks to choose from various events. This game comprises limited options but provides a stunning and enduring gaming experience.
Key Features
The handiest and useful feature of this game is that it is available for free and you can play it offline too.
It has an affluent handset simulation game with more than 70 licensed cars over 13 tracks.
The car collection is also marvelous; it has a collection of some impressive cars including Mercedes-Benz to Ferrari, Audi, Ford, Dodge, Nissan, and many others.
Here you can play with other players, moreover, you can do complete customization of your car, including upgrades, tuneup, and some other amazing things.
4. Clash For Speed
Clash for Speed is another best offline racing game of the Xtreme Combat Car racing Game. This astounding, trusted racing game has a fearless start with a boar dictator named "Speed Hog". This is an astonishing game in the list of the best offline racing games with spectacular 3D effects.
This is not just a racing game but a battle-field too where all the cars are heavily adorned with bullets and guns and you have to fight monster cars, a nitrous-powered car. So charge yourself for an extremely exclusive game and enhance your gaming experience.
Key Features
5 rare 3D gaming environments including Green Valley, Floaters, Rocky Roads, Mystic Lava, and Sci-Fi Gravity.
It has 8 different upgradable battle cars including Bone Shaker, Dustin, Ninja, Combat, Skull Dragon, Battle, O'Dare, and Brutal.
It offers 10 different kinds of weapons on different levels.
It also provides 5 different on-road obstacles and 8 off-road traps to enhance the gaming experience, and make the game enduring.
It has 20 upgradable tiers with several car stickers.
It also comprises 15 different predefined racing tracks each with different attacking styles for quick racing.
5. CSR Racing 2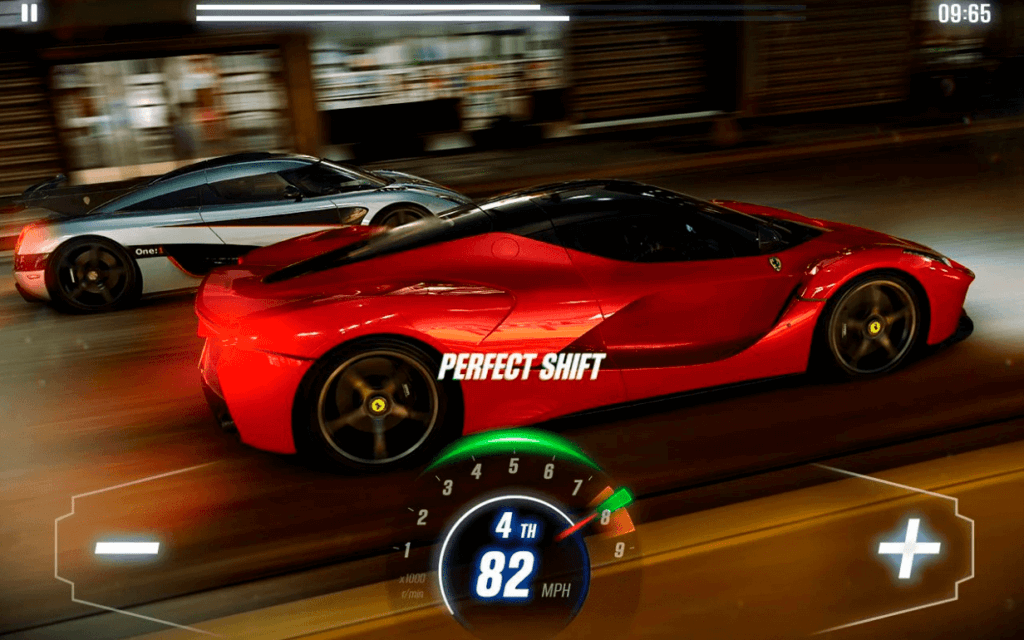 It is a sharp drag racing game. It is yet another powerful offline racing game for Android users. This amazing game provides auto control, the player doesn't need to control the steering wheel, all they need to do is change the gear on time.
The game is loaded with indicators to instruct you when you need to make the next move and where you should take your next shift. You need to push to the finish line before your competitor earns some winnings.
Key Features
 With this game, you can live like a legend forever while sitting on Saleen S7 Twin Turbo, McLaren F1, 1969 Pontiac GTO, Lamborghini Countach LP 5000 Quattrovalvole or an Aston Martin DB5 and many others.
CSR Racing 2 uses extremely spectacular next-generation 3D graphics.
This game is shipped with the world's dazzling and hottest cars including McLaren, Ferrari, Lamborghini, Bugatti, Koenigsegg, Porsche, and Aston martin.
You can customize and configure your car the way you want, either paint it or change its rim, or do whatever customization you can do to make your speed engine more elegant.
This game features superior augmented reality features to give you a real experience.
6. Real Car Race Game 3D
The car race game is another exciting fun 3D car racing game. If you are adventurous enough and also interested in thrilling car races so try to dive into this amazing car race game. This game provides an extremely realistic environment to drive and drift with the car. You will get precious racing cars with astonishing graphic features.
Your fun is the first most priority of this game. That's why such an amazing game is available offline for gaming enthusiasts who are with a poor internet connection.
Key Features
Ride a car with easy driving controls.
It provides high-performance racing cars.
The game has stunning and sharp 3D graphics.
Feel the reality in tremendous gaming environments.
Endless modes for car racing.
7. Drag Racing 
Drag racing another best member of the best offline racing games. This is a powerful yet popular game that is nitro-filled and enthralled by millions of players around the globe. This offline game provides you with 50+ hottest and dazzling cars with numerous customization and upgrading options.
Racing has always been fun (at least for me) and without any doubt, a multiplayer environment is much more exciting than alone, so with drag racing beat your competitors and get your name on the Hall of Fame.
Key Features
This ultimate speed machine comes up with more than 1000 cars with almost every kind of car either choosing from the iconic Skyline GT-R or a brand new BMW.
You can install performance upgrades and after that showcase your amazing skills within ½ or ¼ miles of the race.
Drag racing provides awesome community support, gets connected with other players, and revives the race together.
This racing game will give you an ultimate racing experience, tune your car and accelerate the speed with nitrous-oxide, adjust the gears and win the race.
8. Street Racing 3D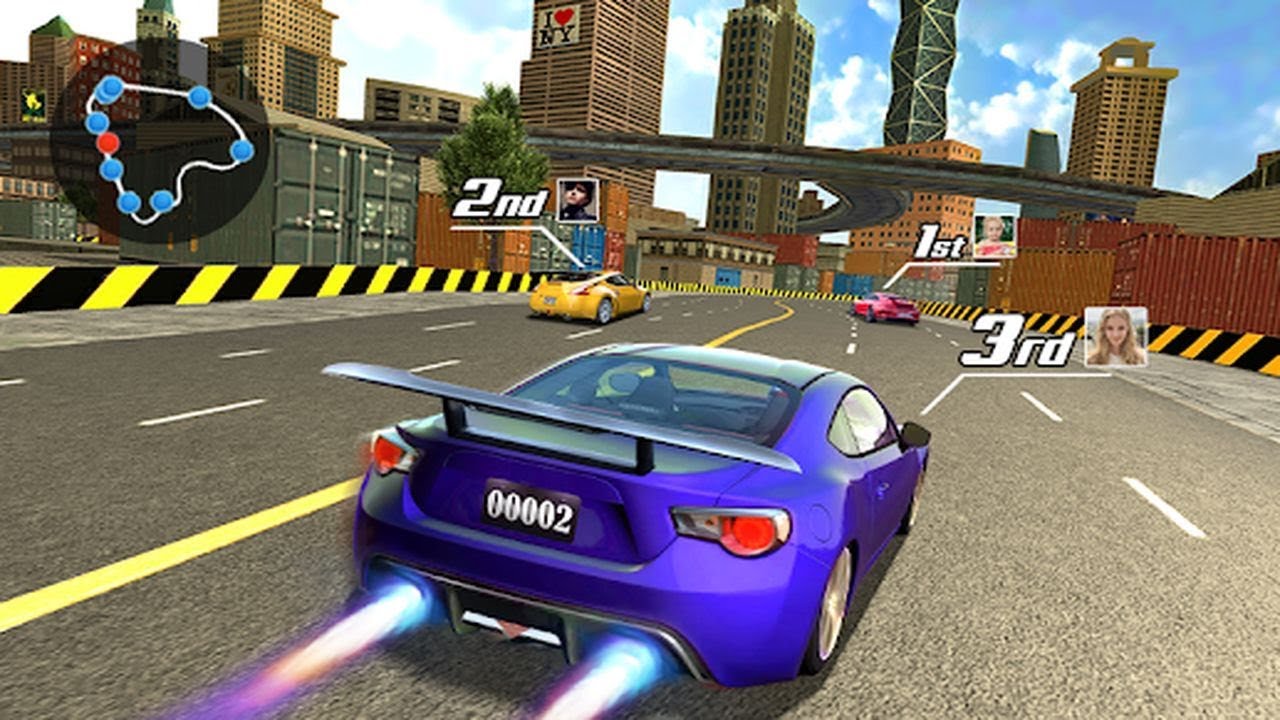 This is the first street racing 3D car game, This game really fills you with extreme joy and energy so you can experience a real racing environment with drift racing, racing in multiple tracks, and many other mind-blowing challenges, for you to become a professional racing legend.
With this game try to race in the street scene with different modes, show your amazing skills to your rivals. You will experience amazing turns, street racing is really an amusing game which will exercise your all racing or riding skills in different modes.
Key Features
Its racing is completely themed over street asphalt racing.
You can drive more than 30 cars in-game.
Challenge your friends for the ferocious racing, and to come-over the PVP track.
This game enables you to do high-speed racing in the streets.
This offers real speed drift racing.
According to the developers of the game, driving technology and user experience is the first thing, so obviously you will get an amazing driving experience.
Customize your car with different paint. Wheels and many other customizing options.
You can collect coins and diamonds while racing in speed.
9. Death Race
Death Race is an official action game of the movie, bringing to you car battles, furious twisted races on roads. Death race allows you to take ride your cars, burn out the wheels and asphalt, skid the traffic, shoot for the reprisal, Crash out other cars and vehicles in the battleground.
This furious game will let you experience the real racing battle with high-quality 3D graphics.
Key Features
It offers various car shooting and gun shooting games.
Have your own collection of fierce cars and modify them while keeping in your garage.
Become a drastic car killer with great firepowers.
Select from different types of equipment and weapons from missile launchers, assault rifles, shotguns, sniper rifles, machine guns, and many others to win the race.
With stunning 3D graphics feel each move in realistic circuits.
10. Real Drift Car Racing
If you love drifting while racing and look for a real drift car race, so yes this is the best option for you. This is a popular game with various difficulty levels, multiple tracks to drive out your car. It comes up with campaign mode, unlocking features, and other amazing options. Just similar to some other games it comes up with freemium versions.
Key Features
An astounding mobile game designed specifically for best drifting racing games.
Numerous customization options and different options for newbie and professional drift racers.
You can personalize your car looks with some amazing options.
You can customize its engine power, change handling settings, add a turbo, change the gear ratio, and many other impressive features for a mesmerizing racing tour.
Final Verdict
Offline racing games are a complete package of entertainment with excitement and fun, moreover, you can enjoy gaming while limiting your battery consumption and saving your Internet. Offline games are the biggest savior of the Internet you can play endlessly without worrying about battery, and daily data limit.
So here we reach at the end of this article, I hope you would like the content. We have tried to mention all the best Offline games but if something is missing from this list and it is in your mind, let us know in the comment section.
If you've any thoughts on Top Best Offline Racing Games for Android, then feel free to drop in below comment box. Also, please subscribe to our DigitBin YouTube channel for videos tutorials. Cheers!